that bird label was the very first in-house brand designed and created by birdsnest. The concept behind the label was born in collaboration with our customers with the aim to create vibrant and playful garments for the modern Australian woman. With the help of our customers, we set out to bring this vision to life with brilliantly bright and unique prints in classic shapes!
When you welcome a that bird label style into your wardrobe, you are invited to enter our design team and vote on the prints that feature in upcoming collections. The prints that move forward to production are the ones that you love the most, which means each collection continually evolves with your style (we love your taste by the way!).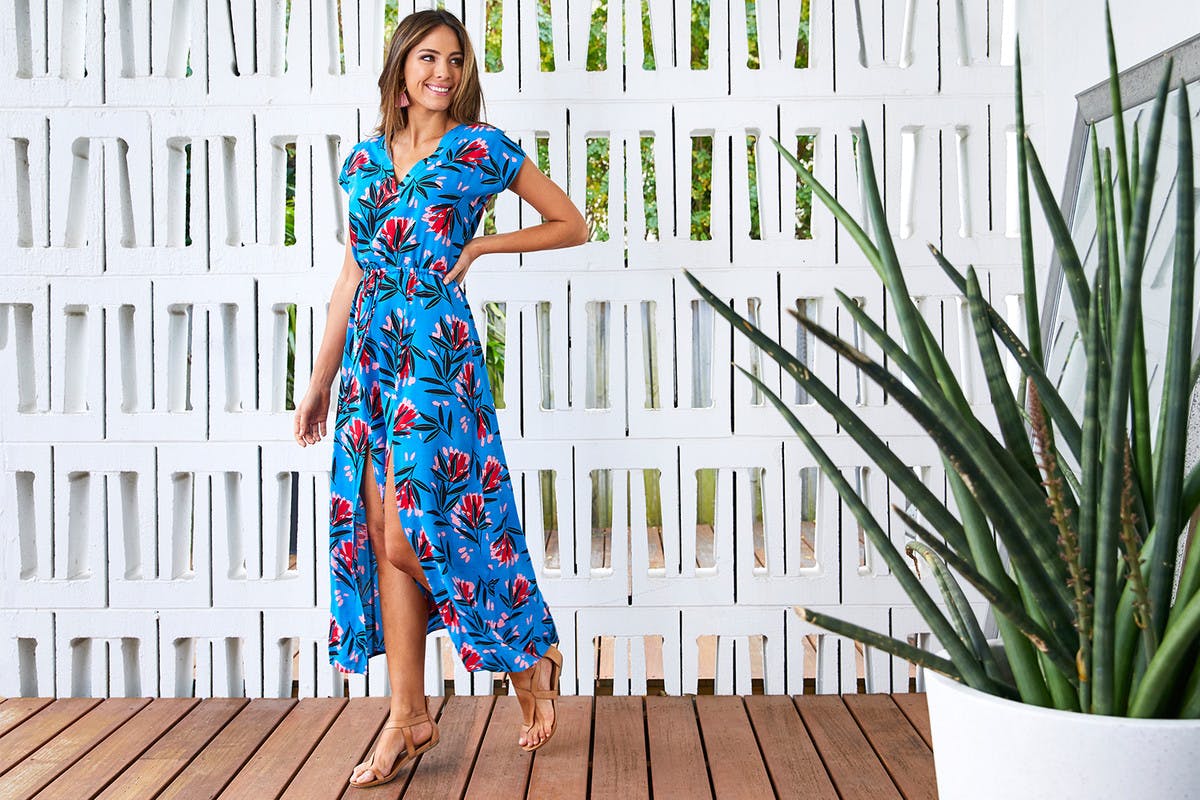 that bird label prints are designed here in our 'nest' by our talented designer Hannah, and illustrator, Larissa. The dynamic duo work together to hand draw a range of vibrant prints which you, our birdsnest community, get to vote on.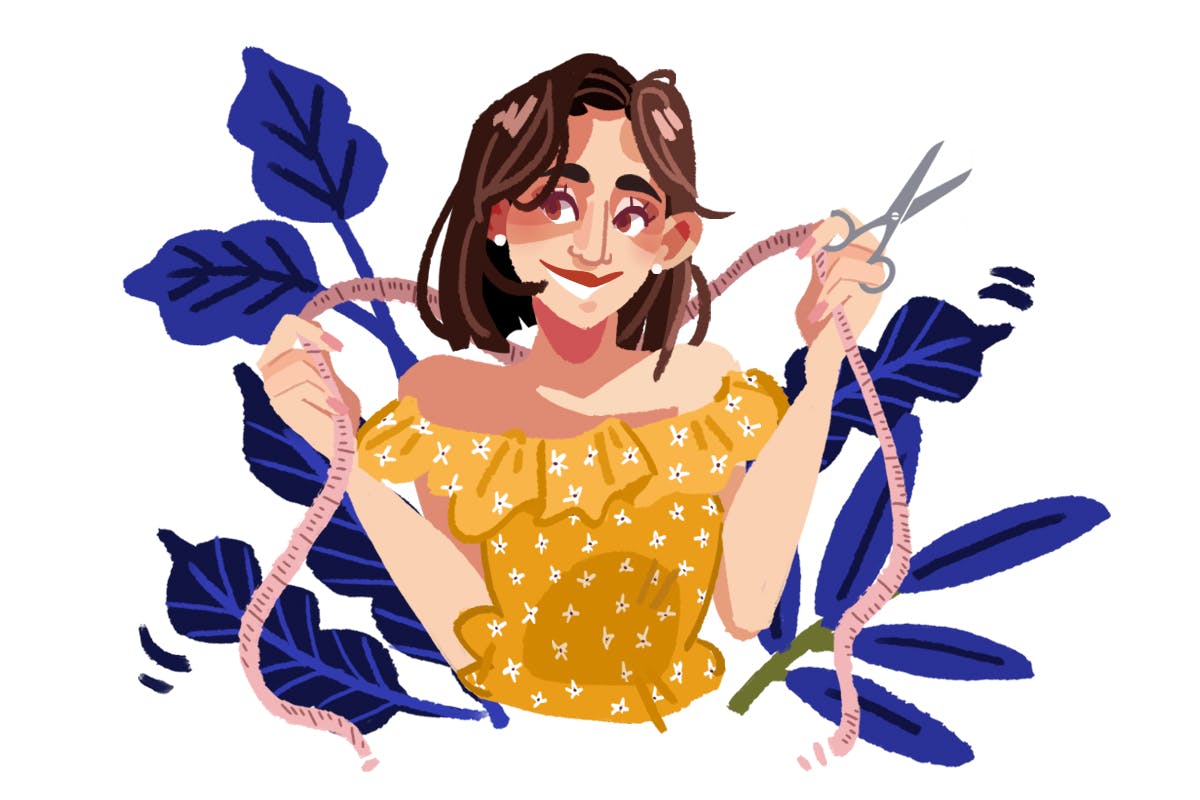 Hannah is one of the leading designers in our fashion development team. She plays a key role in the development of all our bird brands, but is also the creative director and brand manager for that bird label. Below we have quizzed her on her concepts, inspiration and what she loves most about the brand.
What makes that bird label so unique?
The interactive relationship that we have with our customer during our print selection process. The way this works is that our birdsnest community gets to vote on which prints move forward to production for the up and coming season, making our customers a part of the design team. You also can't get anymore unique than the prints and patterns which are designed in-house and are one-of-a-kind.
Briefly explain the print process from conceptualisation to finished work:
The process begins by creating a design concept/theme. We then begin to create prints using tools such as photoshop and illustrator. Once we have developed a selection of prints, we send out the prints to vote via email and Facebook to our birdsnest community. We then begin taking on the feedback from the voting and comments, resulting in a final selection of which prints shall go into production. The final prints are sent to our manufacturers and enough fabric is printed to create a photo sample. Bulk fabric is then printed ready to be cut and sewn into garments.  
How did you end up in fashion?
I fell in love with designing and creating. The whole process of what inspires us, the areas of research it takes you to, the people you meet and working so hard to see someone wear your designs is truly magical. Capturing the designs on the location shoot is my favourite part, it's just like seeing the past six months of work caught in a single moment.    
What do you love most about the brand?
How fun and romantic it is! The level of creativity and the unique print voting process.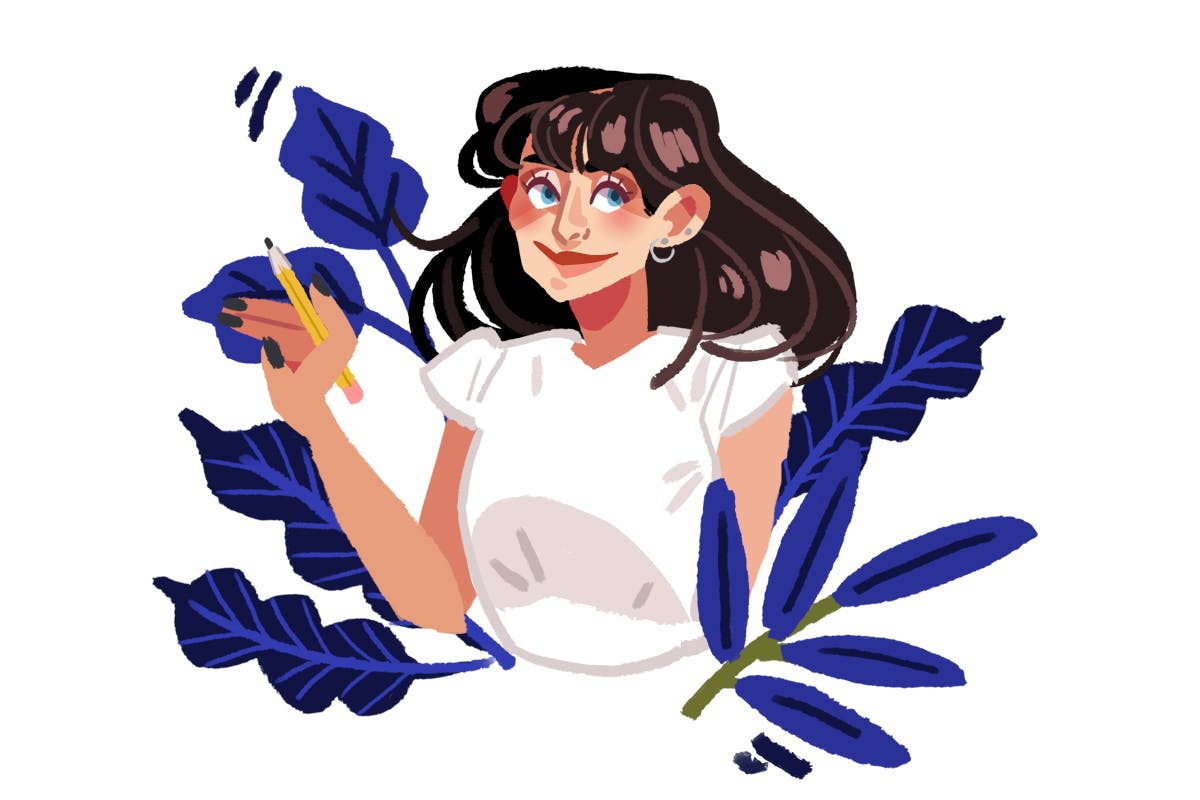 Larissa is our in-house graphic designer and illustrator. As part of the marketing team she works on an array of projects from designing newsletters, advertising, web designs, packaging and teams up with Hannah each season to design prints for that bird label. Below we have quizzed her on the design process and where she gets inspiration for this unique prints.
What is the most exciting part of the design process for you?
It's exciting to see how a print starts to take shape before your eyes. I could be individually drawing tropical birds and palm leaves for days but when you take those individual elements and place them in a print pattern, the fun and the challenge begins! It can be like tetris to make everything work in harmony with each other as well as make it look effortless in their placement. There is a bit of back and forth that goes on to make sure all the elements are behaving properly when you turn them into a repeating pattern. You have to watch out for awkward gaps that could appear or anything that doesn't look quite right.
How long does it take you to design/illustrate one print?
Sometimes a print can take me an hour and and other days it seems to draw itself. It depends on the complexity of the illustration, how we get it to repeat in a pattern, what colours work best and if creativity is on your side. It's sometimes hard to remember when you see the final result but every little element, shape, line has been hand drawn to contribute to the overall pattern.
Where do you get your inspiration for your designs?
We wanted this collection to be bright, loud and make you feel like you could bust a move anywhere. So, we looked towards the bright tropics of the Caribbean and mainly Cuba's rich culture (lots of salsa music for inspo) and colour palette, hence 'Cuban Fever'. It was the perfect inspiration for illustrating prints for the that bird label spring/summer collection. We tried to capture fauna and flora from the region in our hand drawn prints as well as some locals like the beautiful red macaws. We also put a twist with more stylised botanical drawings and birds (we're birdsnest, we have to have birds!) working with colour blocking interesting shapes and patterns. Colour plays a big part when creating and we were heavily influenced by the Havana blue/white combination, strong blues, popping reds and jungle greens. I looked at a lot of the old illustrated romantic travel posters from the 50s and 60s to get a feel for colour theory too.