There's no need to stash away your favourite frocks just because the weather has turned cold!
Dresses are a girl's best friend when it comes to styling possibilities and we're excited to show you how to incorporate them into your wardrobe this winter season with a few smart layering tips.
Get the most out of your wardrobe this season (and every season!) and wear your dresses with winter-appropriate perfection! Here are our favourite ways to wear dresses in winter with 3 dresses styled 6 ways.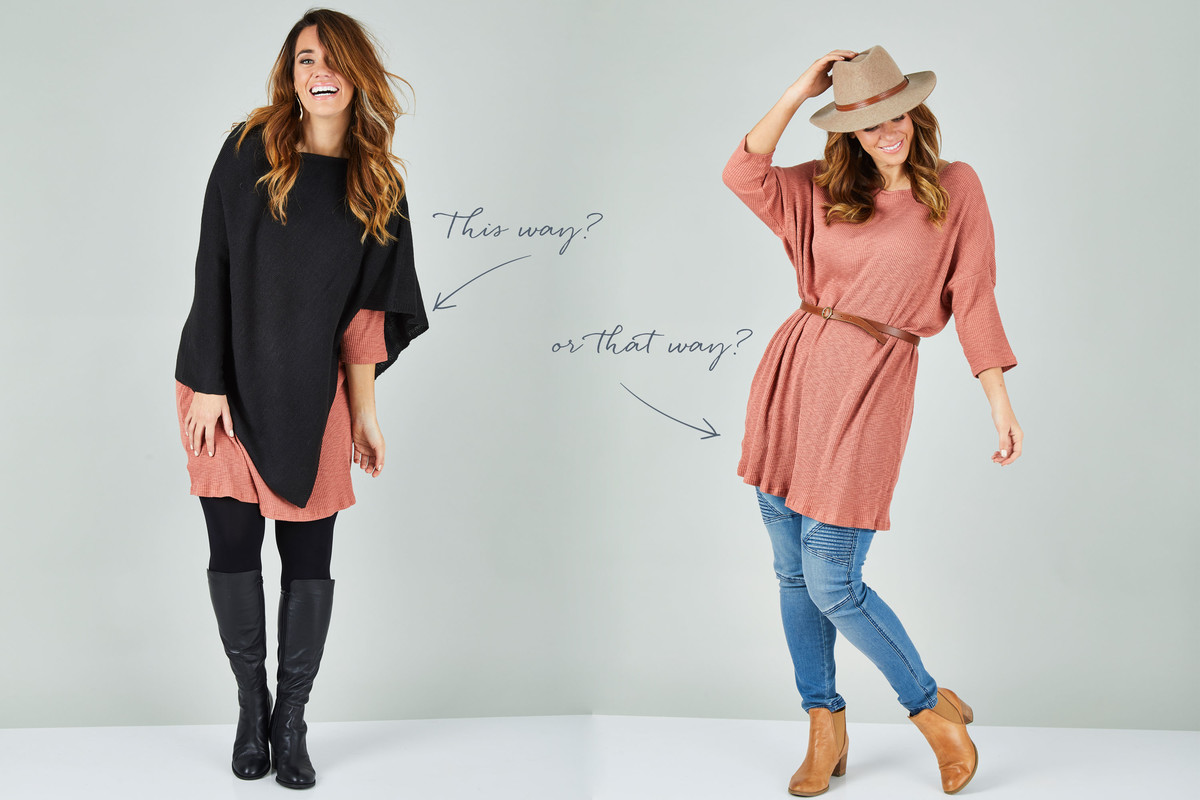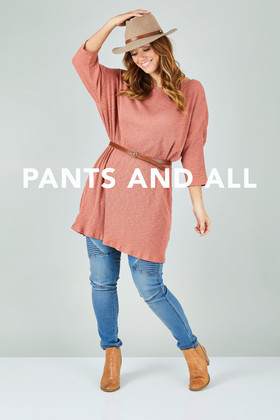 Tunics are a comfortable addition to any wardrobe - they are so versatile. ALL YEAR LONG! Adding a pair of pants underneath your tunic is a great way to take it into the cooler months. Try wearing skinny jeans as an alternative to tights under your favourite knee-length dress this winter. Accessorise with a belt to cinch in the waist and add that little extra touch of style. SHOP THE OUTFIT HERE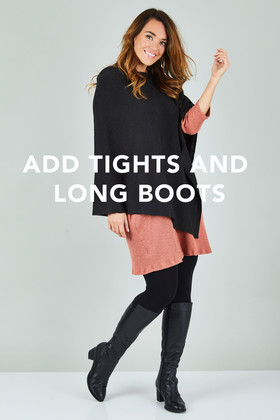 Adding some thick leggings or tights under your favourite dress is a super easy way to warm it up. Adding long boots will not only give you an extra touch of warmth, but also add an extra stylish element to your outfit. Still cold? Keep on layering by adding a soft poncho to your outfit. Poncho's are a timeless addition to any wardrobe and the perfect alternative to a jacket during the cooler months. They are also a great layering item for the chilly evenings in the warmer months! SHOP THE OUTFIT HERE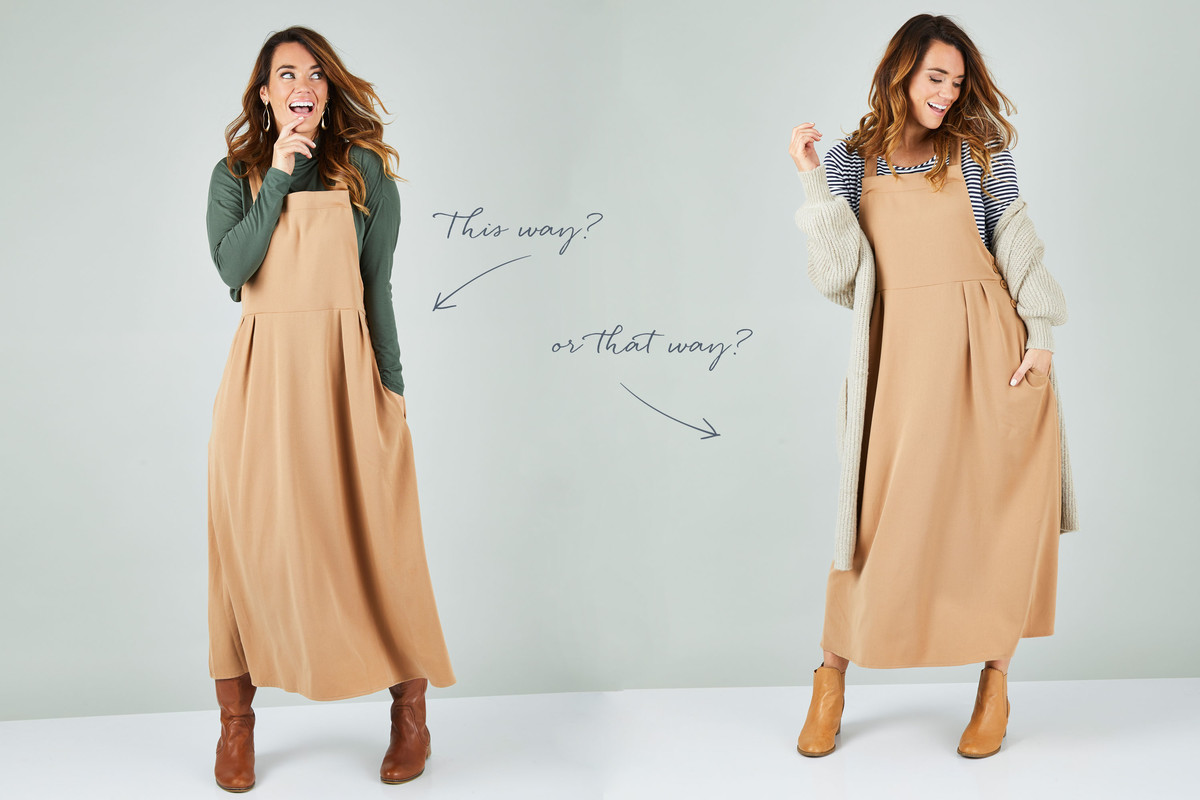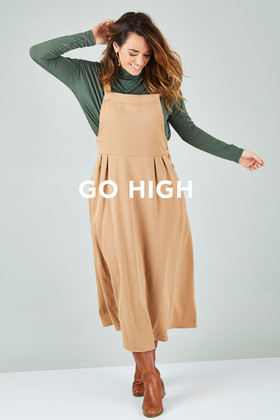 Classic, versatile and chic - you just can't go past a timeless highneck. Keeping your chest covered from the cold makes them the perfect winter warmer! We love a high or turtleneck top worn under a pinafore dress to create the ultimate cold weather look. Long boots will keep you that touch warmer than ankle boots, plus elongate your legs (bonus, ladies!), and can be paired with any style length of dress - short, midi, maxi. SHOP THE OUTFIT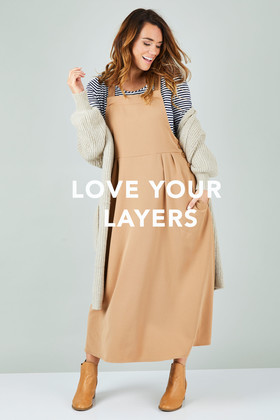 The secret to wearing a dress in winter is layering, layering, and more layering! Swap your T-shirt out for a long sleeve to instantly make your dress weather appropriate.  Adding a long jacket or cardigan on top not only adds another layer of warmth, but creates a cosy feel without adding too much heaviness to the outfit. A longline Cardi is a wardrobe star and the perfect substitute for a jacket! SHOP THE OUTFIT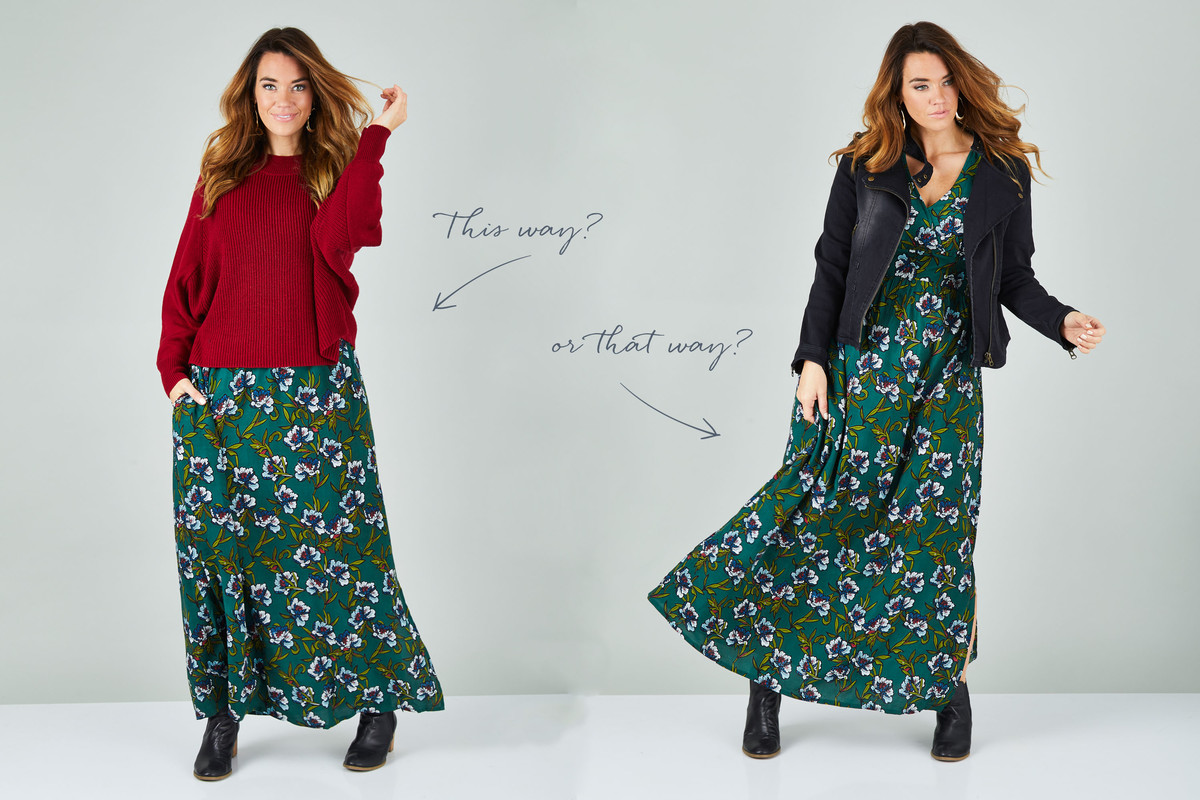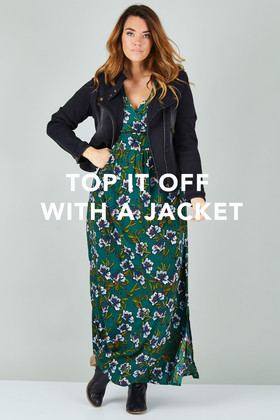 Bring your favourite maxi dress into winter by topping it with a cropped jacket. A classic denim or leather jacket will add warmth without overpowering your dress. A cropped jacket will add some structure to the flowing maxi without adding too much bulk to the finished look. SHOP THE LOOK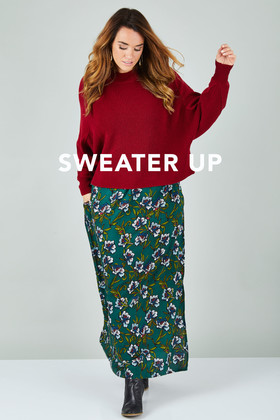 You don't have to pack up your favourite floaty maxi dress when winter comes around, add an oversized knit on top to turn your favourite floral dress into a skirt. The great thing about Maxi dresses is that you can hide what's underneath, so get layering and keep your legs cosy by adding tights or leggings. SHOP THE LOOK
Go on, get DRESSed this winter!
We know it's tempting to reach for your jeans on those cold winter mornings, but if you follow these simple cold-weather styling tips, you can easily take your favourite dresses into this winter season.
Love, the birdsnest girls x