We're shining the light on one of this seasons biggest and most comfortable trends - the dropped crotch pant. Because every girl NEEDS a pair of pants that are as comfortable as they are versatile.
From lounging around home, running errands, heading to the office, or dancing the night away - who doesn't love a pant that can be worn anywhere! The dropped crotch pant is a super fun style with a whole lot of personality, and we're going to show you how to style them for any occasion. They truly are this season's wardrobe warrior!
Casual wear doesn't have to be repetitive or boring, have a little fun and add an extra kick of style to your off-duty look with a dropped crotch jean.
If you're introducing a dropped crotch style to your wardrobe for the first time, we recommend going for something like the Sable Denim Slouch pant that has a more understated dropped crotch look.
We've teamed it here with a puffer vest, striped tee and super comfortable sneakers to create the ultimate run-around outfit.
You can take any casual look from zero to hero by highlighting small design details. We all know a trusty striped tee is a wardrobe favourite, but add a beautiful bell sleeve to completely elevate your look. We love the subtle distress details in the denim makes these pants the perfect combination of comfort and style. Because as we all know - it's all in the details!
We love a pant that is easy to incorporate into both your casual and dressy wardrobe and the dropped crotch style is a nest favourite for that exact reason! They offer so much versatility that will take you from any of your day time activities, right through to the evening with ease.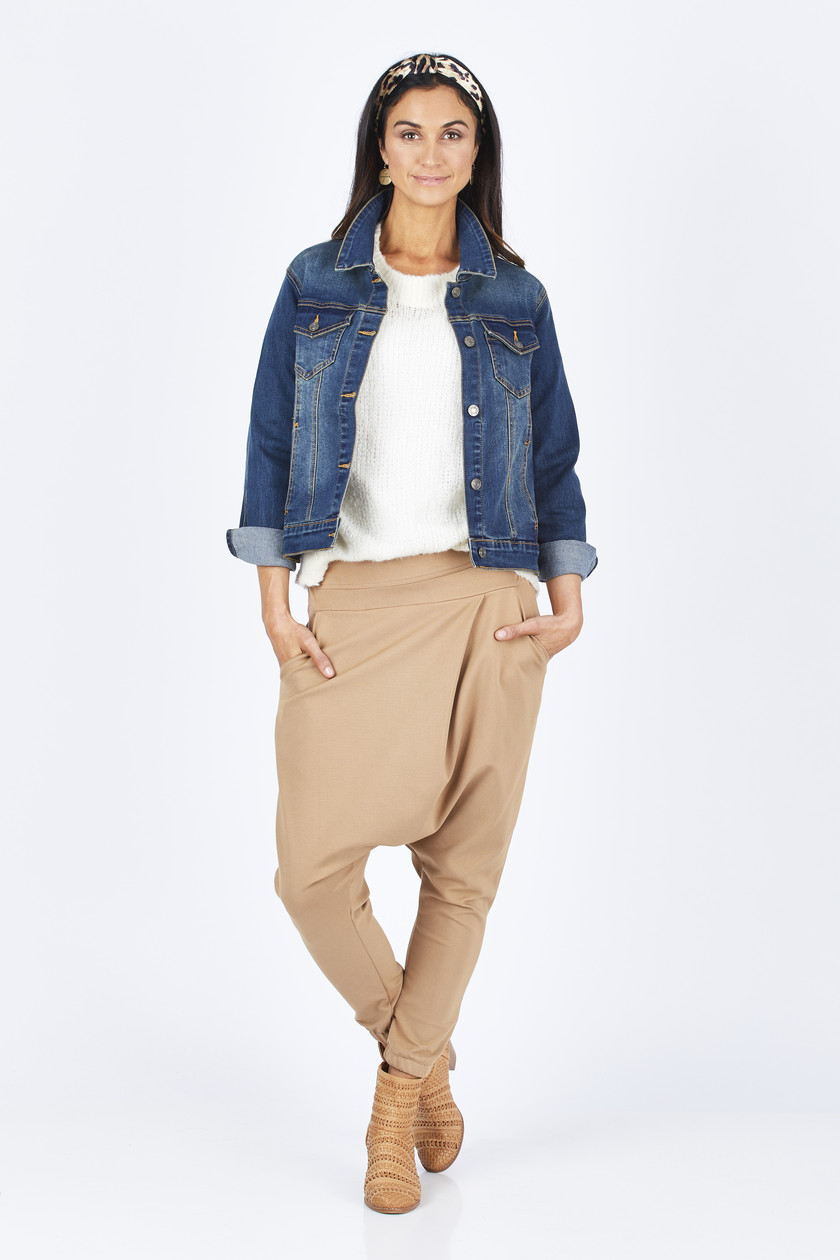 The stretch ponte fabric of the Relax With Me Pant from boho bird gives these pants both a casual and smart casual vibe. With such a dramatic dropped crotch style, the added details of the crossover front and waistband gives them a bit more structure. We love the casual and playful touch of the cuffed leg making them a great style for our shorter birds.
We've teamed them with a relaxed cream knit to create a beautiful curve when tucked in. Add a denim jacket and your favourite tan boots for a super stylish, comfortable and practical look you will feel fabulous in all day.
Whilst the dropped crotch pant has traditionally been seen as a casual style, they truly are an all-rounder that can easily be dressed up to create a flawless evening look.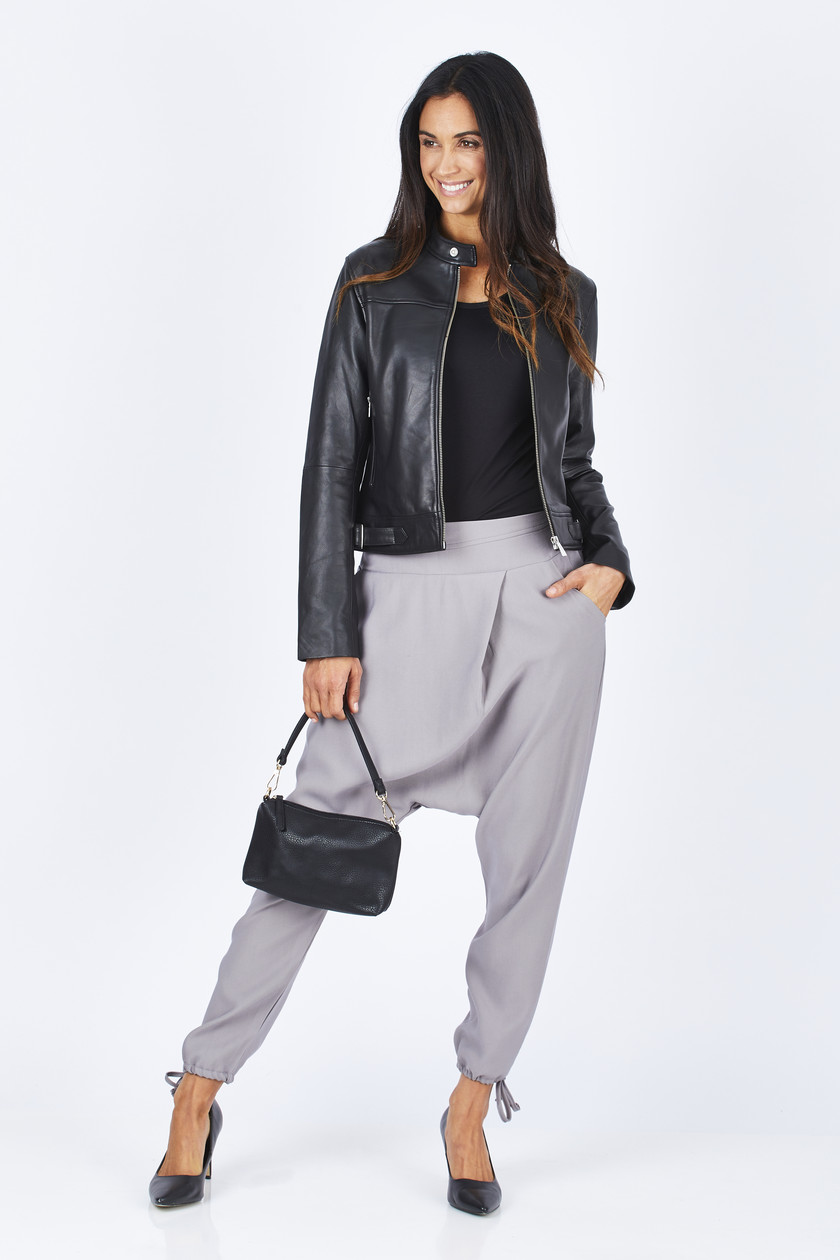 The gorgeous Muse Dropped Crotch Pants from boho bird are a bamboo blend fabric so they feel absolutely divine on and fall really nicely over the hips. We love the added details of the adjustable tie cuffs and side pockets which add a touch of functionality to a super stylish pant.
We've added a tailored leather jacket and black pumps to create a timeless and chic look that you will feel glamorous in all night long.
Stylish and comfortable, need we say more!
Take the leap and add a pair of dropped crotch pants to your wardrobe this season. They will quickly become your favourite and most comfortable pants that we know you will reach for time and time again. After all, they truly are this season's wardrobe warrior!