Let us match you with your new autumn loves
84 pages of outfit inspiration and refreshing autumn style await your reading pleasure as we excitedly launch our 2019 Autumn Mini Mag! Take a look at what's new and trending in the nest, along with some of your much-loved favourites that are guaranteed to offer #styleforeveryone.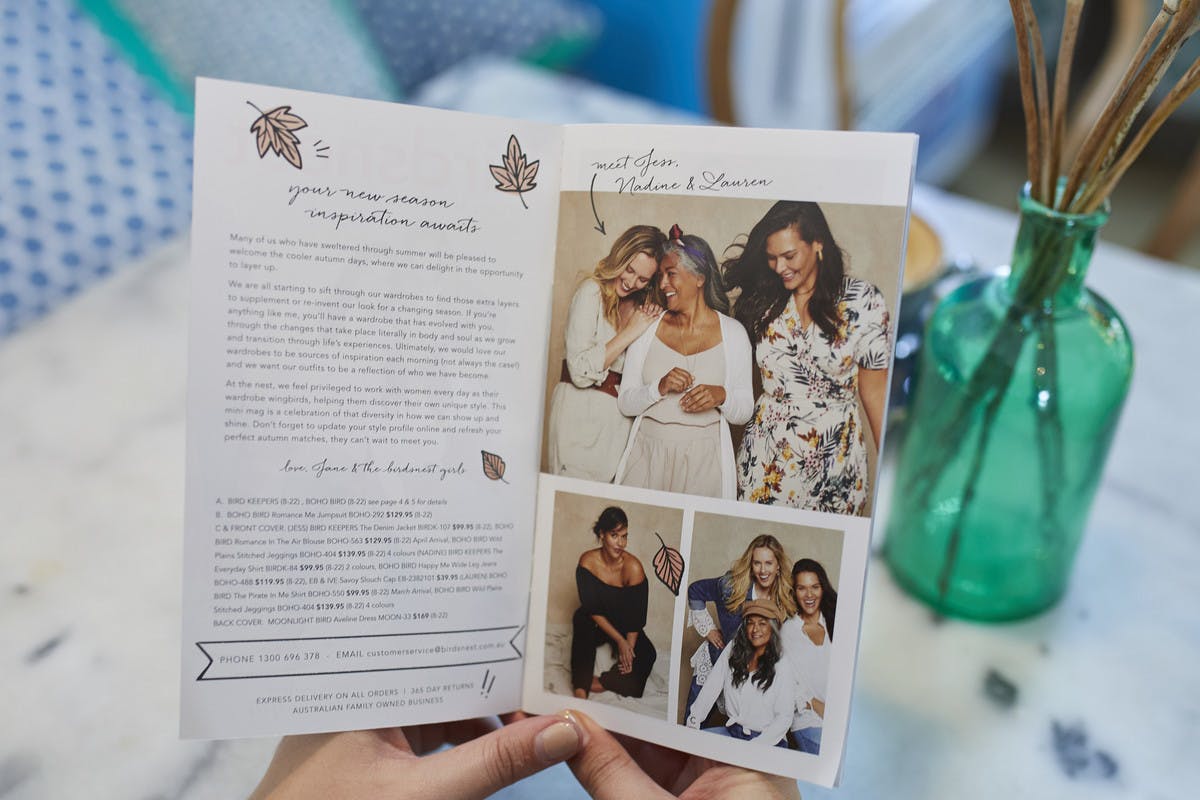 Your New Season Inspiration Awaits
A note from our big bird, Jane:
Many of us who have sweltered through summer will be pleased to welcome the cooler autumn days, where we can delight in the opportunity to layer up.
We are all starting to sift through our wardrobes to find those extra layers to supplement or re-invent our look for a changing season. If you're anything like me, you'll have a wardrobe that has evolved with you, through the changes that take place literally in body and soul as we grow and transition through life's experiences. Ultimately, we would love our wardrobes to be sources of inspiration each morning (not always the case!) and want our outfits to be a reflection of who we have become.
At the nest, we feel privileged to work with women every day as their wardrobe wingbirds, helping them discover their own unique style. This mini mag is a celebration of that diversity in how we can show up and shine. Don't forget to update your style profile online and refresh your perfect autumn matches. They can't wait to meet you.
Love, Jane and the birdsnest girls x
Here's six pieces that have us all swooning here in the nest and are featured in the Autumn Mini Mag. We hope you'll fall in love with them too!!
Take a look behind the scenes of our autumn campaign, shot on the country plains of our hometown region known as the Monaro, NSW.