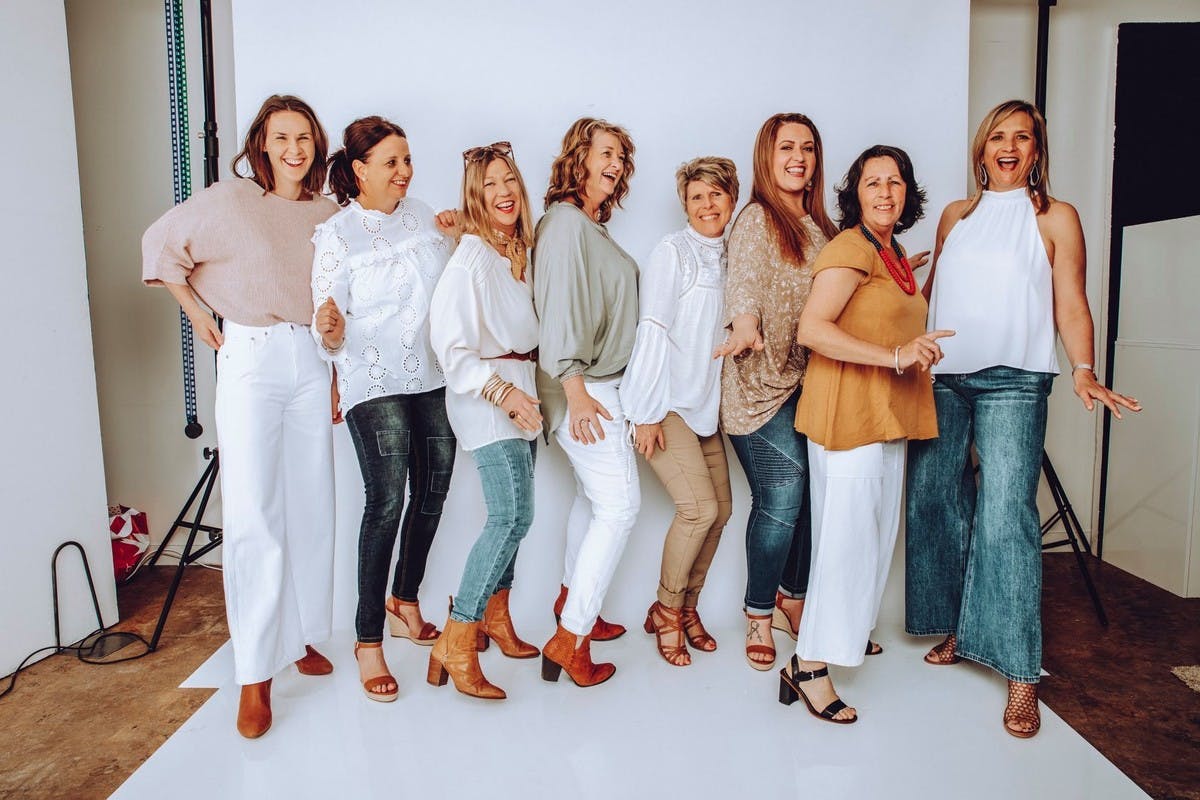 No matter your shape, we have a style of jean to suit everyBODY! A few of our birdsnest girls picked out their favourite new season styles from our exclusive label, Boho bird. Whether you're a wide leg, skinny, or cropped kinda gal, Boho bird has so many fabulous styles for denim lovers. Read on to meet the outfits, styled by the team.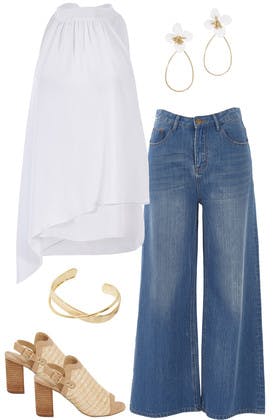 Chereen's Outfit
Our marketing and PR bird, Chereen, sure can rock a wide-leg jean. She has styled them with the Float On Top to create a perfect balance between bohemian princess and contemporary chic. Shop Chereen's outfit here.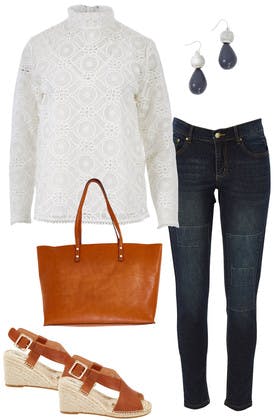 Jacqui's Outfit
Our superstar Visual Merchandiser, Jacqui, knows a good outfit when she sees one and this is no exception. A romantic full lace blouse teamed with the dark denim 'You Patched Me All Up Jeans' is a juxtaposition with a distinct appeal. Shop Jac's outfit here.
Jo's Outfit
Jo from our Warehouse team shines in our best selling 'Wild Plains Stitched Jeggings'. She has worn them with a flattering bohemian style blouse to create an outfit perfect for a lunch date, movie night, or BBQ. Shop Jo's outfit here.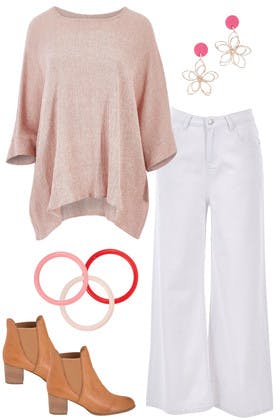 Beth's Outfit
Our Social Media bird, Beth, has chosen a light and feminine denim look with the Happy Me Wide Leg Jeans stealing the show for their comfort and versatility. Shop Beth's outfit here.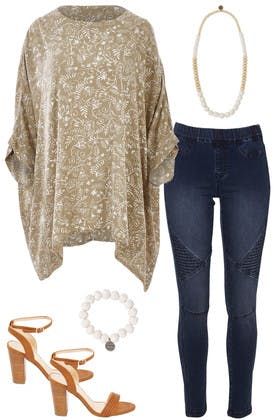 Sarah's Outfit
Customer Service bird, Sarah, has chosen a smart-casual outfit perfect for date night or drinks with the ladies. The featured denim, the Wild Plains Stitched Jeggings, are super comfortable with an elastic waistband - a great alternative if jeans aren't your thing. Shop Sarah's outfit here.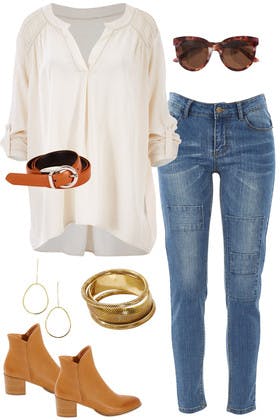 Peige's Outfit
Chosen by the Boho bird designer herself, this look encompasses all things relaxed and free-spirited. Peige has gone with the lighter wash 'You Patched Me All Up Jeans' and has belted an oversized blouse to complete her look. Add some bling and you're set for a day of adventure. Shop the outfit here.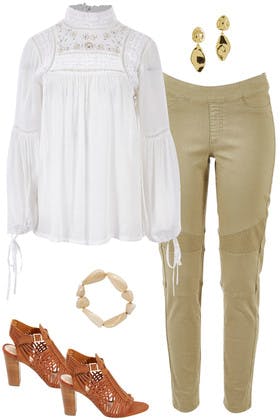 Lorraine's Outfit
Our Store bird, Lorraine, absolutely rocks this outfit. The romantic blouse and khaki jeggings work so well for her petite frame. Lorraine can tick so many smart-casual occasions in this fabulous ensemble. Shop Lorraine's outfit here.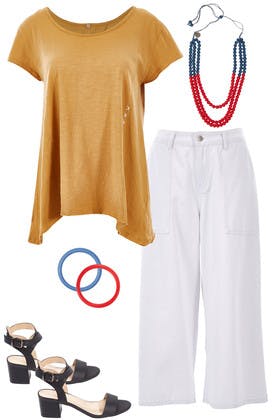 MiChelle's Outfit
Our dispatch bird, MiChelle, shows off her relaxed and playful side in this fabulous outfit featuring the 'Happy Me Crop Jeans'. MiChelle has smartened up her look with a low heel, but could easily swap them for sneakers or slides for everyday wear. Shop MiChelle's look here.
Love, the birdsnest girls x