Birdsnest has been catering for that all-important UNDER layer since its first days in business. Our lingerie offering can often fly under the radar as our clever, noisy birds fill the airwaves with the latest on our fine, outer feathers. 
We all know that the right underwear can make our clothes look even better and make us feel more confident - yet this important layer (the MOST important layer if you will) often goes overlooked and under-thought.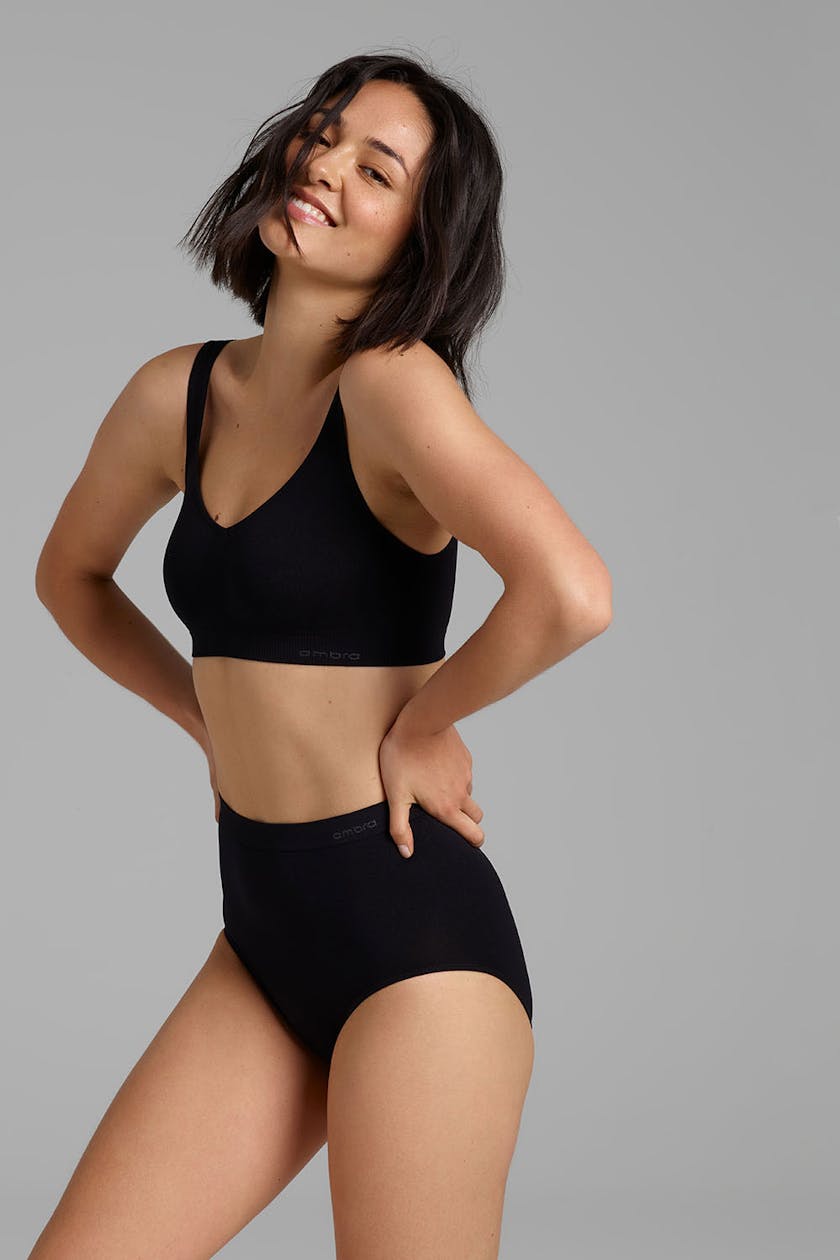 At present in Covid-19 'shutdown' mode we have a chance to pause to do many of the things that we have been meaning to do... such as "tidying our drawers" . Yes, I'm sure your mother reminded you to make sure your underwear was in order in case of an emergency.
Another thing to consider is that our underwear is surprisingly on display more than we realise. Think about mornings at home.... for much of the rush hour your underwear is your outerwear as you dash to put the kettle on, iron a top, answer the phone and apply your makeup. 
Importantly, your underwear is what you are wearing when you are making up your mind about what to wear for the day -  so it's best to be looking and feeling your best as you make that decision.
~ Robbie - Our under-layer expert & buyer
Comfort: The most important thing to remember is comfort! A bra that fits correctly is not only important for a great look, but helps maintain good breast health.  
Your cup size will determine how much support you require. Smaller busts can live with less support while larger busts require more support in the form of structure and wider shoulder straps.
It's important to have T-shirt bras in colours that won't show through, particularly in the warmer months. A touch of lace can go a long way, you want to make sure it's the right style to suit the top layer.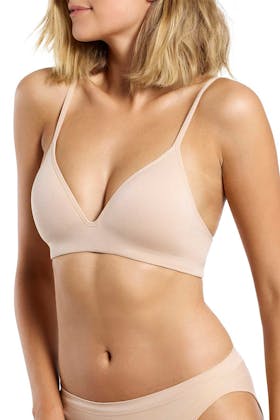 SMALL BUST | "I am so over wires cutting in when I don't have a big bust to warrant the pain, redness and lines on my skin. Pulling the wires out of old bras deflated me like a pin in a balloon. Also, having been an A cup most of my life, I'm astonished how going up a couple of sizes in girth but only 1 in cup size translates to huge area bras. I couldn't be happier with the fit and shape of this bra. Well made, comfy to wear, wide enough to avoid bulges but not oversized, flattering shape though not padded (more like a tee shirt bra). I'll probably buy more of these" - Customer Review SHOP IT HERE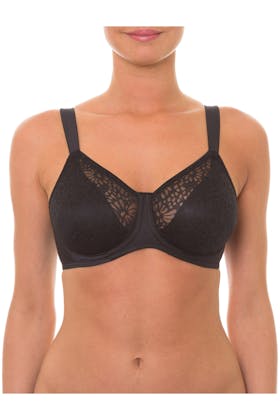 LARGE BUST | "Buying a bra online is always a bit risky because sizes often vary hugely, but in this case the risk was worth taking. The fit was just right and it feels very comfortable. For the woman with larger breasts, this bra gives very good coverage and support, and also provides a lovely smooth silhouette, which is ideal under tighter fitting clothes like T-shirts". - Customer Review SHOP IT HERE
How comforting it is to slip into knickers that you know won't dig in, ride up, fall down or show through. And most birds appreciate 'good seat coverage'! Birdsnest offers a selection of over 40 briefs in many fabrications and styles. From the full brief to the g-string you can find your favourite everyday fit in black, white and natural tones. Sizing for briefs generally run true to size, however if in doubt, order up a size. You can shop our full range HERE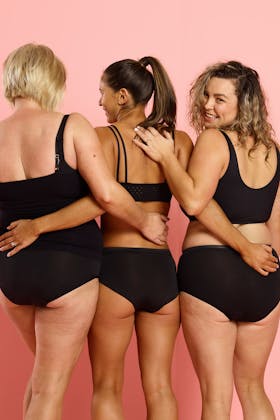 We're a bit excited about a recent addition to our underwear range - Love Luna. This label offers solutions for women for lighter period days and for those prone to bladder leakages. Take a look at the innovative offerings of Love Luna HERE
Hosiery is such an odd word however according to Google the word comes from the Anglo- Saxon word hosen, meaning covering. As early as the 9th century, legs were covered with bandages of material, often held in place with strands of gut!
Well, we certainly have come a long way since then. Welcome to Lovely Legs 2020!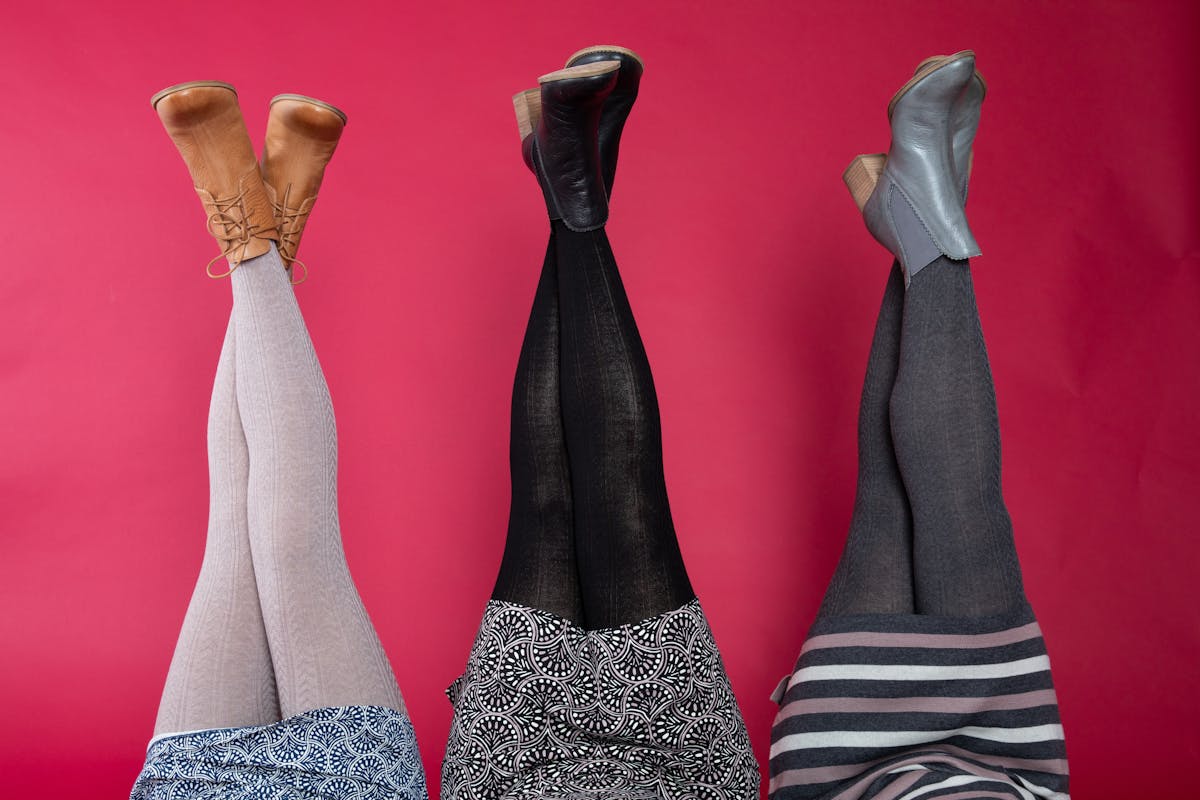 TOP BUYER'S TIP - The higher the denier rating the thicker the tights, up to a maximum of 200 denier.
It's not all about practicality when it comes to tights. Yes, the extra leg coverage makes them warm and cosy - especially if there's fleecy lining involved (this magic does exists and you can find them here). But, they can also add a little extra style, with coloured and textured tights create a fun vibe for many an outfit.
To help keep lingerie in good shape, it's ideal to hand wash your items, especially bras. But hey, we're all a little guilty of running out of time (and interest) for hand washing, so the next best thing is to use a quality lingerie wash bag. Our supplier of clever chick bits, aptly named Secret Weapons, has just the thing!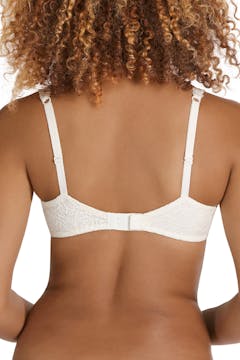 YOUR BASE LAYERS
Let us help you find the all important base line pieces that help to support your body! Shop our carefully curated lingerie collection now.
SHOP