Our fabulous friend, Curvy Sam, recently added a whole lot of new season styles to her cart for a birdsnest clothing haul.
What is a clothing haul you ask? Ultimately, it's a big try-on session where Sam invites us into her home to watch-on as she tries on each new style, telling us about the pieces.
Click here to take a closer look at all of the styles from the haul.
Sam wears a size 20 in all garments featured in the haul, and was naturally drawn to three of our in-house labels:
Belle bird - a label designed to celebrate your curves, featuring flattering shapes and cuts and available from size 8 to 24.
boho bird - a practical bohemian label featuring free-flowing styles, available from a size 8 to 22.
bird keepers - essential, everyday styles for the classic or modern woman, available from a size 8 to 22.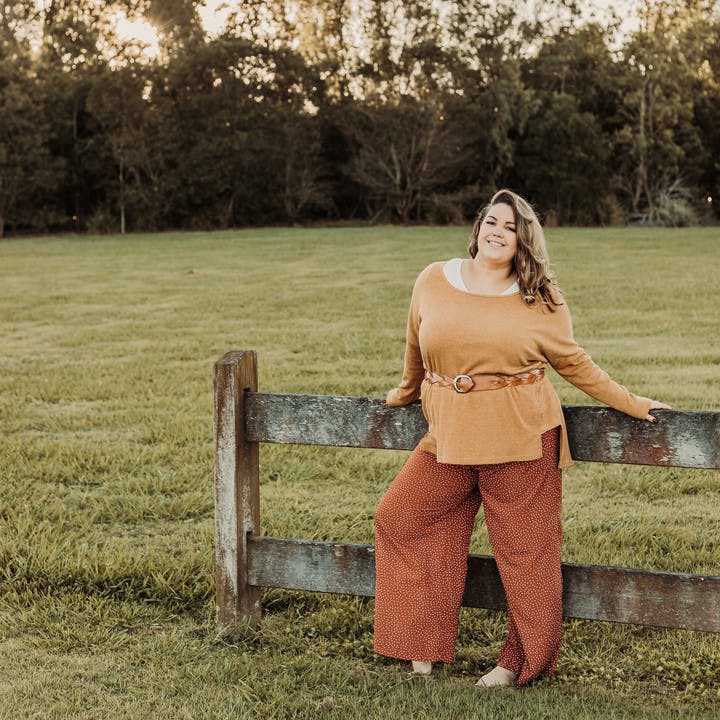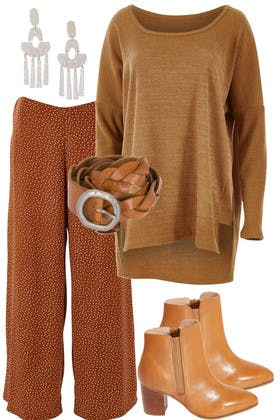 This fabulous outfit shines on Sam. Adding a belt over this top helps to define your shape and adds a beautiful structure to this relaxed-fitted knit. The wide leg pants are so incredibly soft and comfortable that you will never want to take them off - Hello five star rating! - and the spotted print brings a fun and new element to the outfit, making it your new 'go-to' for smart casual occasions this season. Shop the outfit here.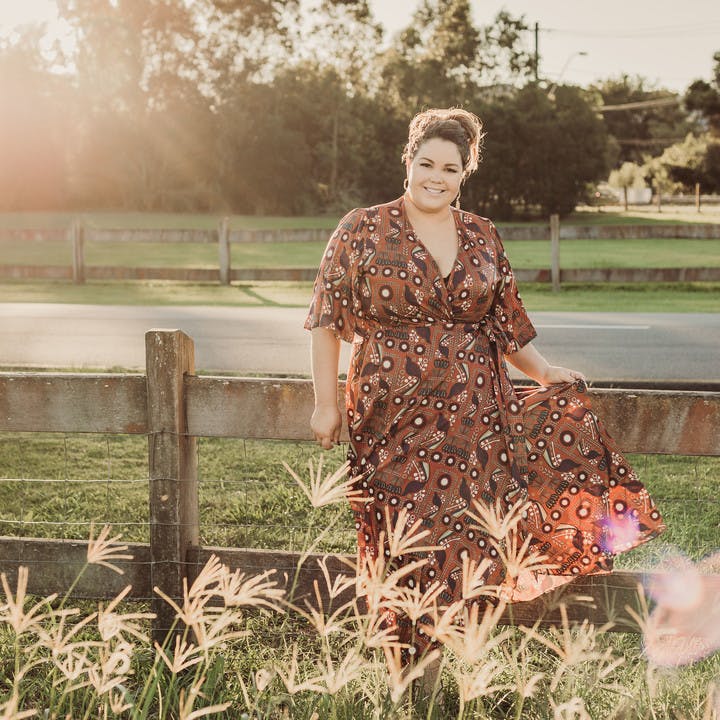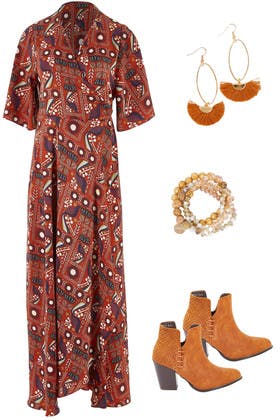 Feel feminine and free while still being incredibly comfortable in this outfit. The dress is super easy, and will make it look as if you spent hours putting together this outfit in order to look as good as you do. Bold jewellery and boots will have you looking oh so chic, taking you from day to night. Shop the outfit here.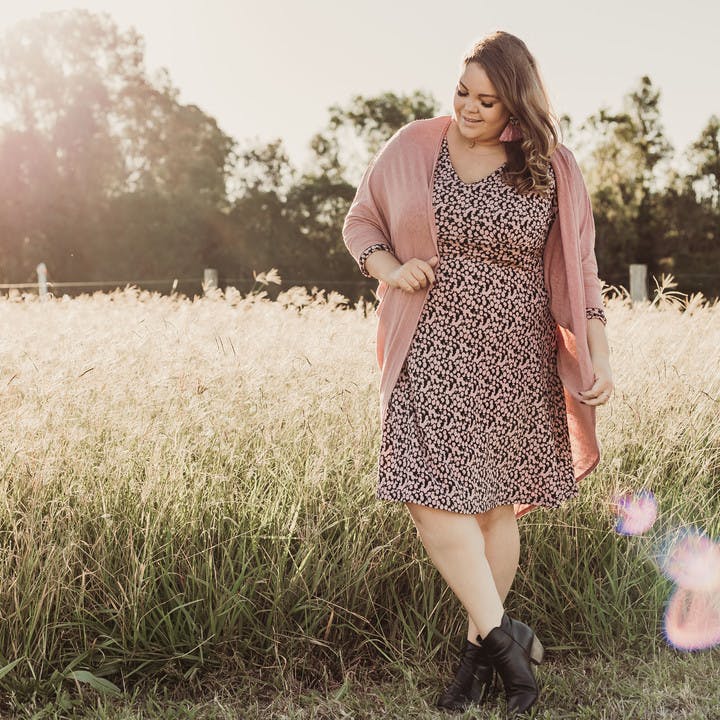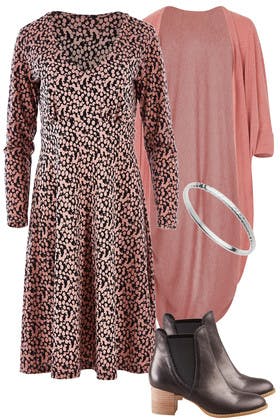 Blush pink on blush pink? Why not! This outfit features our best selling style, the Softly Falling Cardigan, and is worn over a flattering empire cut dress from Belle bird. The dress has the right amount of stretch and is complemented by the cocoon style cardigan that will take off the chill. Shop the outfit here.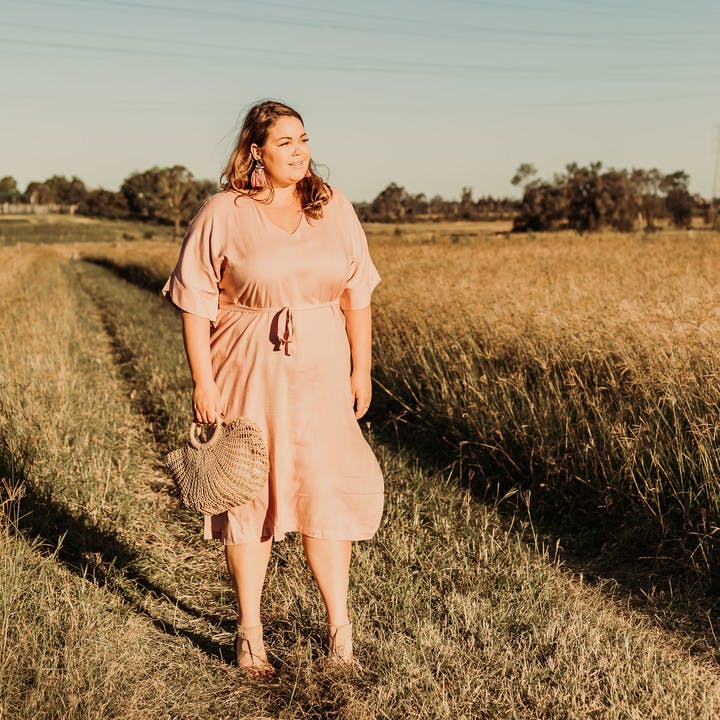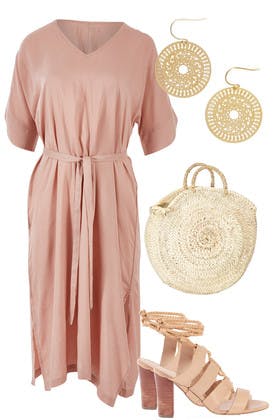 This gorgeous dress is delightfully versatile (...and now on SALE)! Whether it's paired with sneakers for a casual lunch, or heels for something smarter, it will be comfortable and stylish. The lightweight fabric falls seamlessly over those difficult areas you may wish to cover, and can accentuate your curves by utilising the matching tie belt - whichever way, be fearless and enjoy! Shop the outfit here.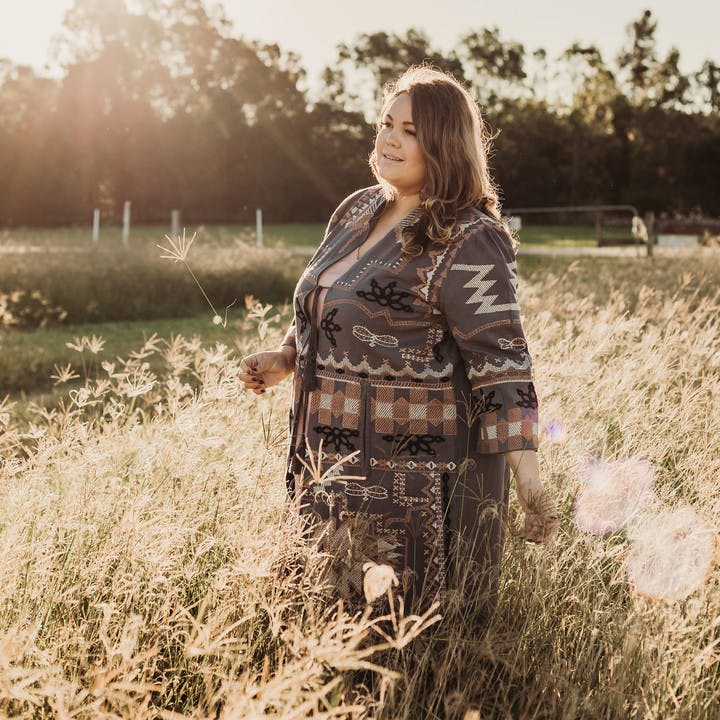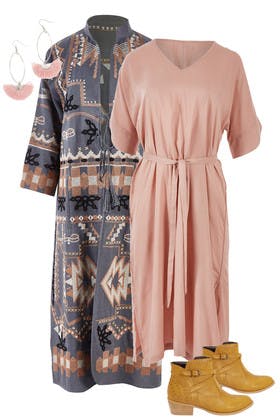 A classic day dress perfect for all shapes and sizes paired with a statement jacket from bohemian heaven creates a combination you won't want to miss! Simply add ankle boots and some eye-catching earrings to get you ready to conquer the day.. Shop the outfit here.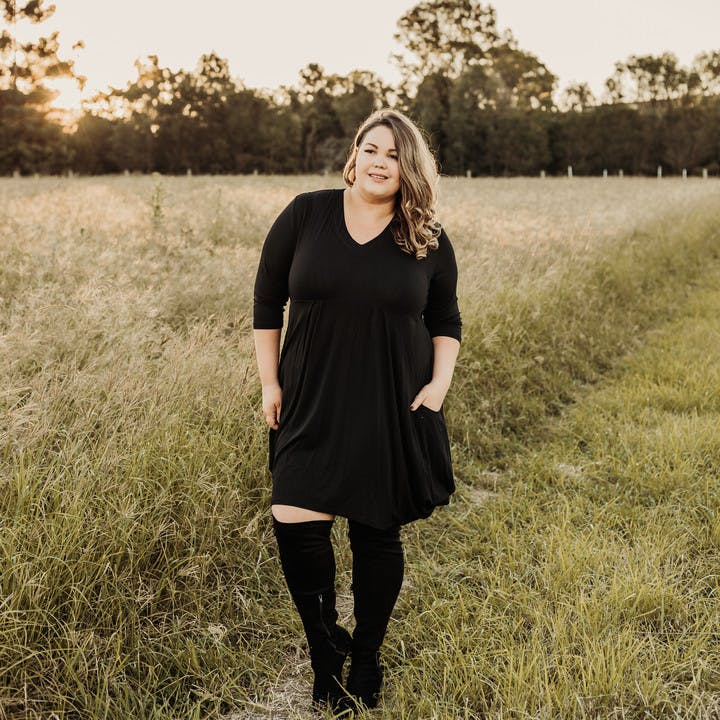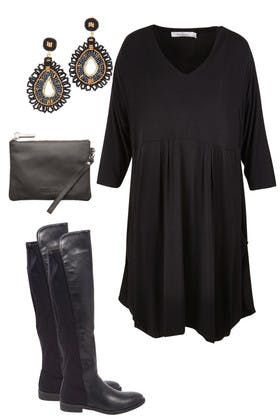 If you are looking for comfort, style and functionality, this tulip style dress could be your perfect match. The silhouette is super flattering, and the style opportunities are endless. Think of the dress as a canvas for layering and accessorising to reflect your style personality. We love Sam's choice of long black boots, and did we mention that it has pockets?(Amen!) Shop the outfit here.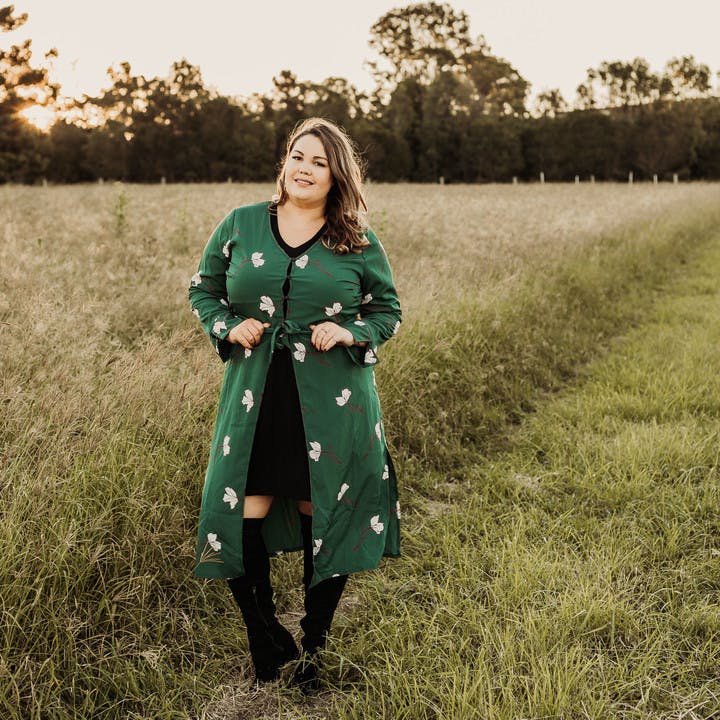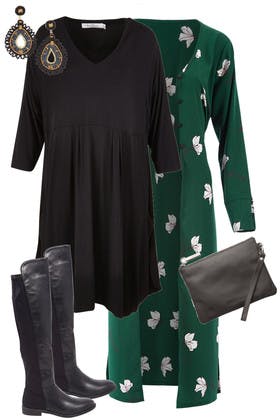 Complete your outfit with a stunning printed jacket like this one. We love the striking emerald green and floral print. The jacket is a relaxed fit, with button fastenings and an optional tie belt. Sam has really taken her outfit to the next level by adding this statement jacket. Shop the outfit here.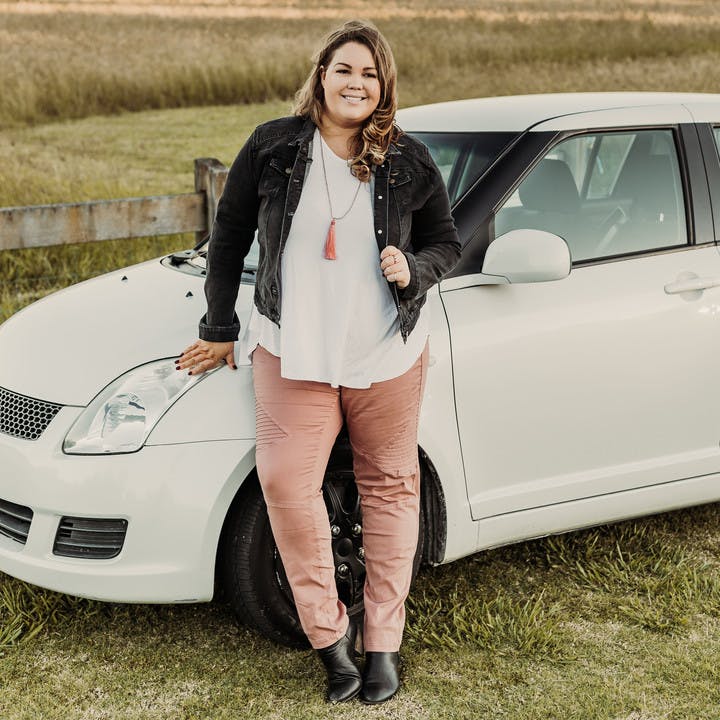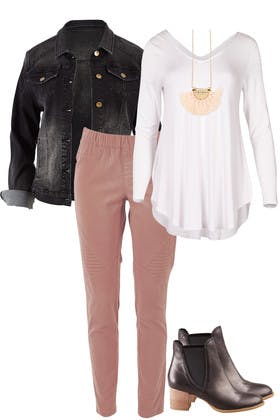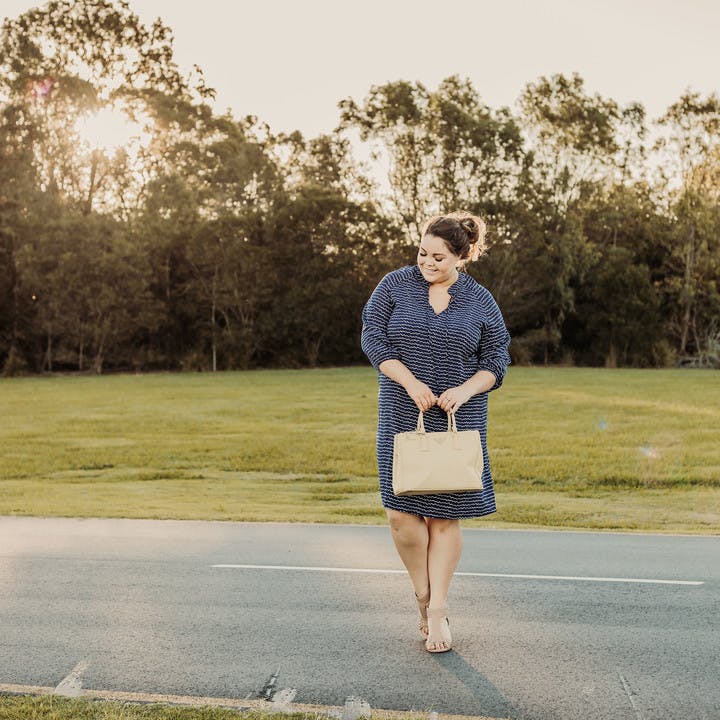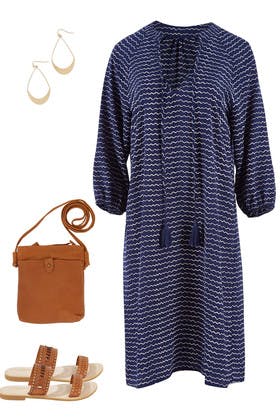 A gorgeous shift that's great for day-to-day wear. The v neckline and pretty blue colour make this dress stunning and flattering. This dress is now on sale for just $59.95! Shop the Belle Zig Zag Shift Dress here.
Love, the birdsnest girls x