Here it is, one of the most hotly discussed topics in the history of women's fashion. Dare we say it? Body shape… and more specifically how to dress for it. So many of us are left floundering in regards to what to wear on a daily basis because we find ourselves either time poor, lacking knowledge or unable to find the right fit. Help I hear you say... HELP this is ME TOO! Fortunately here at birdsnest it is our mission to solve wardrobe dilemmas, so to help out our fellow wingbirds we've compiled some answers to some common questions around dressing for your body shape.
At birdsnest we pride ourselves on creating options for women who are all different shapes and sizes with the majority of our styles ranging in sizes from 8 to 22. We embrace our girls unique features and do our very best to put each and every one of you in something that will flatter your unique shape. As women ourselves, we know first hand how hard it is sometimes to accept and embrace your body. Those with wider hips may wish they had slimmer hips, those with smaller boobs may want bigger boobs but reality is that accepting oneself in the body you have is much more rewarding. What's that saying again? "Love the skin you're in!"
There are so many words and references for the different shapes we are as women these days. No two of us are the same and that's the way it should be in our opinion, however it can make it quite challenging for us to find clothing that will suit our individual body types. Unfortunately for us, one size does not fit all BUT we kinda think that helps make shopping a little bit fun too. Throughout this piece you'll find tips for identifying your body shape, as well as how to style and what to wear to enhance and embrace your unique shape.
We've chosen to utilise geometrical shapes in regards to describing some of the most commonly found body types, again not all girls are going to fit into these categories or they may in some respects but not in others. Regardless, we hope to shed some light on what may or may not work for you depending on the features you're blessed with.
An introduction to the most common body shapes
Knowledge is power and if you're equipped with an idea of what type of body shape you have, shopping is going to be a much more enjoyable experience for you. There's ABSOLUTELY nothing worse than going in blind and just trying everything to find SOMETHING. Dressing to enhance your body shape can genuinely make you feel wonderful about yourself, once you've identified what shape you are and looked into outfits suggested for you it can genuinely make one feel quite empowered. It's a well known fact that if you look great you'll tend to feel great.
There are many names out there for each of the different bodies we're looking at in this article but we've chosen to utilise shape references as they're easier to show you and explain. Again, every girl is different and we need to embrace each individual quality we have in regards to our body type and shape. There is no hard and fast rule on exactly what to wear for each shape but we'd like to think there are some sort of guidelines to steer us in the right direction. We've touched on some key features to look out for when dressing for your different shapes.
In a nutshell: Smaller bust and waist with larger hips and thighs.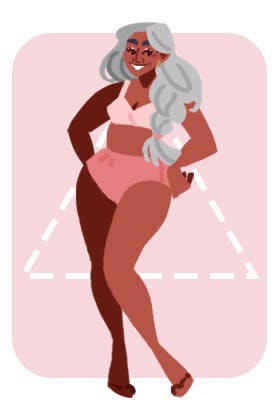 If you're our Triangle girl, typically you are smaller in the bust and waist area with larger hips and thighs. You may find your difficulties in shopping tend to be around balancing your smaller top half, dresses may appear loose around the shoulders and bust while lovely and fitted around the hips.
The Reverse Triangle body shape
In a nutshell: Wider shoulders and/or bigger bust, slimmer hips and thighs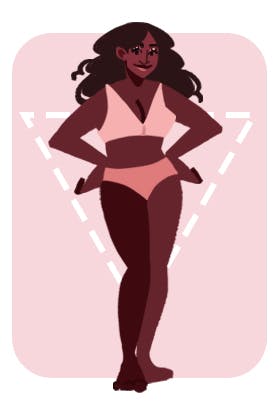 If you're our reverse triangle shape, you'll find that typically your shoulders or bust (or both) are wider than your hips. You're the exact opposite to our Triangle girl. When you're shopping, you may find it hard for pants to stay on your hips as you're slimmer through the bottom half of your body, however with the right details you'll find the perfect balance.
The Double Tri body shape
In a nutshell: Bigger bust, small waist and wider again at the hip and thigh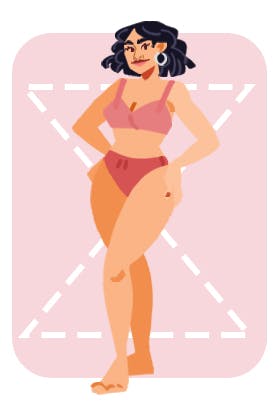 If you're the double tri girl, you'll notice you have a larger bust, smaller waist and then blossom out again in the hip and thigh area creating two sets of curves. Double tri girls can find they have classic issues such as pants tighter around the thighs and bum but loose around the waist. Tops may be quite fitted around the bust, however looser around the torso as the waist is smaller.
In a nutshell: Shoulders and hips same size, relatively similar size most of the way down the body.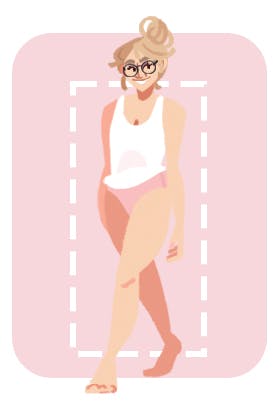 Rectangle girls can identify with having a body that is relatively as the name suggests the same shape majority of the way down which means generally the hips and shoulders are the same size or width. The waistline generally on a rectangle shaped lady is undefined, it is neither smaller or wider than the hips and shoulders, making it harder for her to create shapes in garments.
In a nutshell: Fuller bust, midsection and hips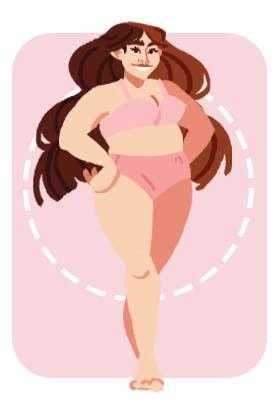 Circle girls are typically fuller in the areas of the bust to hip region, the mid section around the waist is undefined not unlike our rectangle girls in ways. Our circle girl may find she has trouble drawing the attention away from the mid section of the body.
Styles to maximise & compliment your body shape
Our birdsnest website is consistently updated with new and improved outfit ideas and inspiration compiled by the marketing and styling birds within the Nest. We carefully select garments and accessories and place them into outfits on our site on a daily basis. Within the outfitting process our birds are required to refer to our 'body shape bible' to ensure the items are number one, suited to our girl and number two, we're providing helpful advice to assist you in choosing the best outfit. We know what it's like when you're trying to shop and there are certain features you need to accommodate, e.g. big boobs or small hips so we've built these quick and easy search terms into our own website. At birdsnest we utilise a system that helps our girls to shop according to what they feel their more challenging body areas to dress may be, e.g. big boobs, small hips, round tummy etc. As we mentioned our sizes range in most products from an 8 to 22 and we'd like to think we have something for most of you to swoon over.
We must stress to you that there is no ONE shape that is more advantageous or easier to dress. We all have our challenges but it's SO important to do your research around your shape in order to ascertain the types of clothing that are going to make you feel great and embrace your figure exactly the way it is. If you're still unsure about what may or may not work for you, build your own style profile (we'll talk more about this later) and this can help point you in the right direction.
Triangles are a match made in heaven with a pair of wide leg pants and accessories or detail on the top half of the body such as tops with details such as neckties, ruffles or off the shoulder to draw attention further up from the bust area. Bootleg or wide leg jeans/pants are great if you're wanting to balance out your curves. Close fitting tops as well as fit and flare dresses are a must for this shape, they'll show how small you are up the top and avoid creating the illusion that you're the same shape the whole way down. If you're a Triangle girl, these outfits may assist you in enhancing your shape.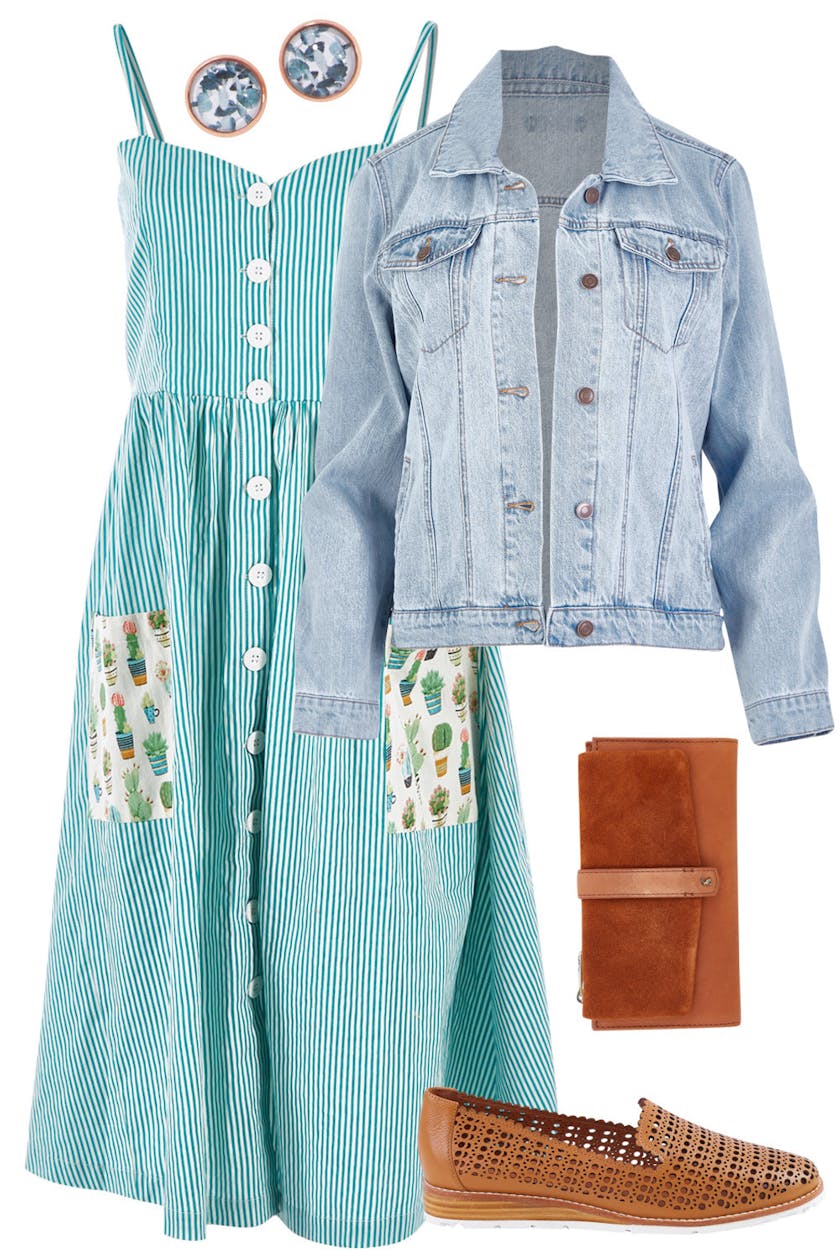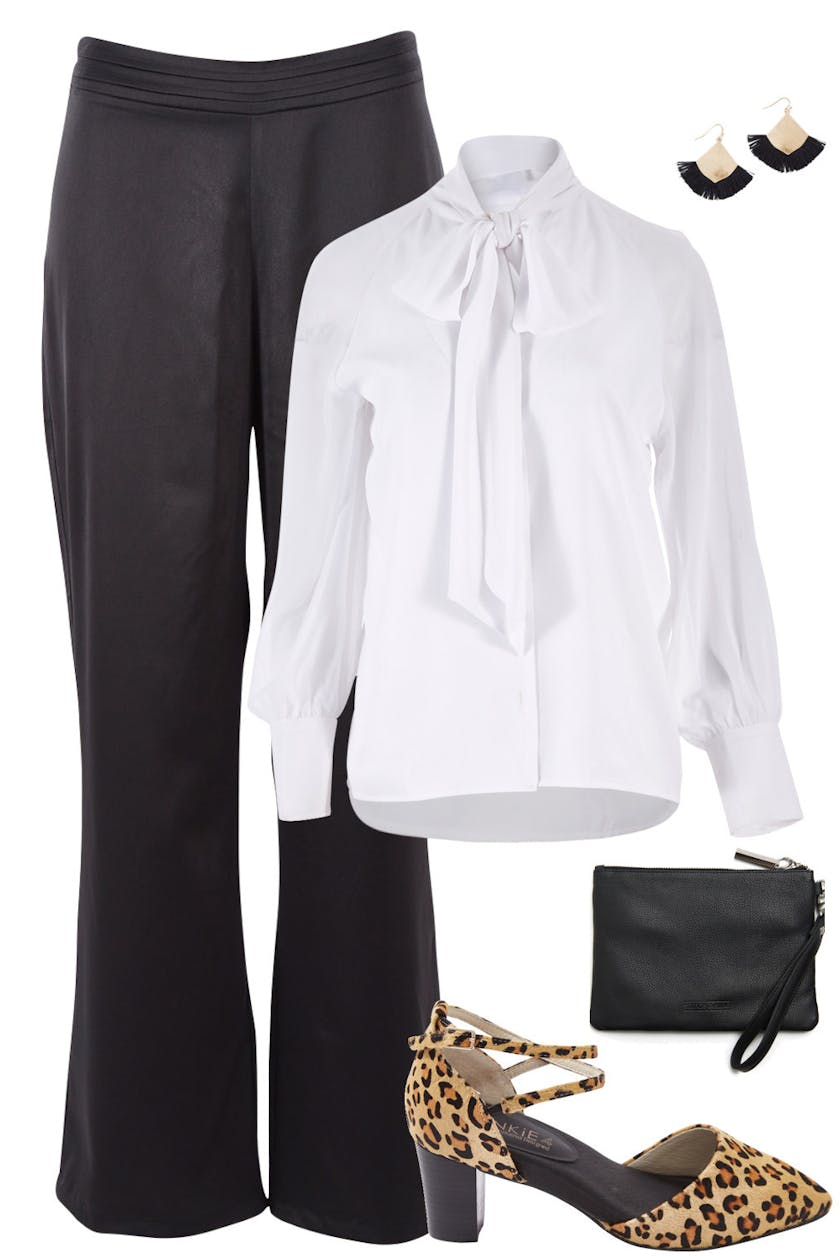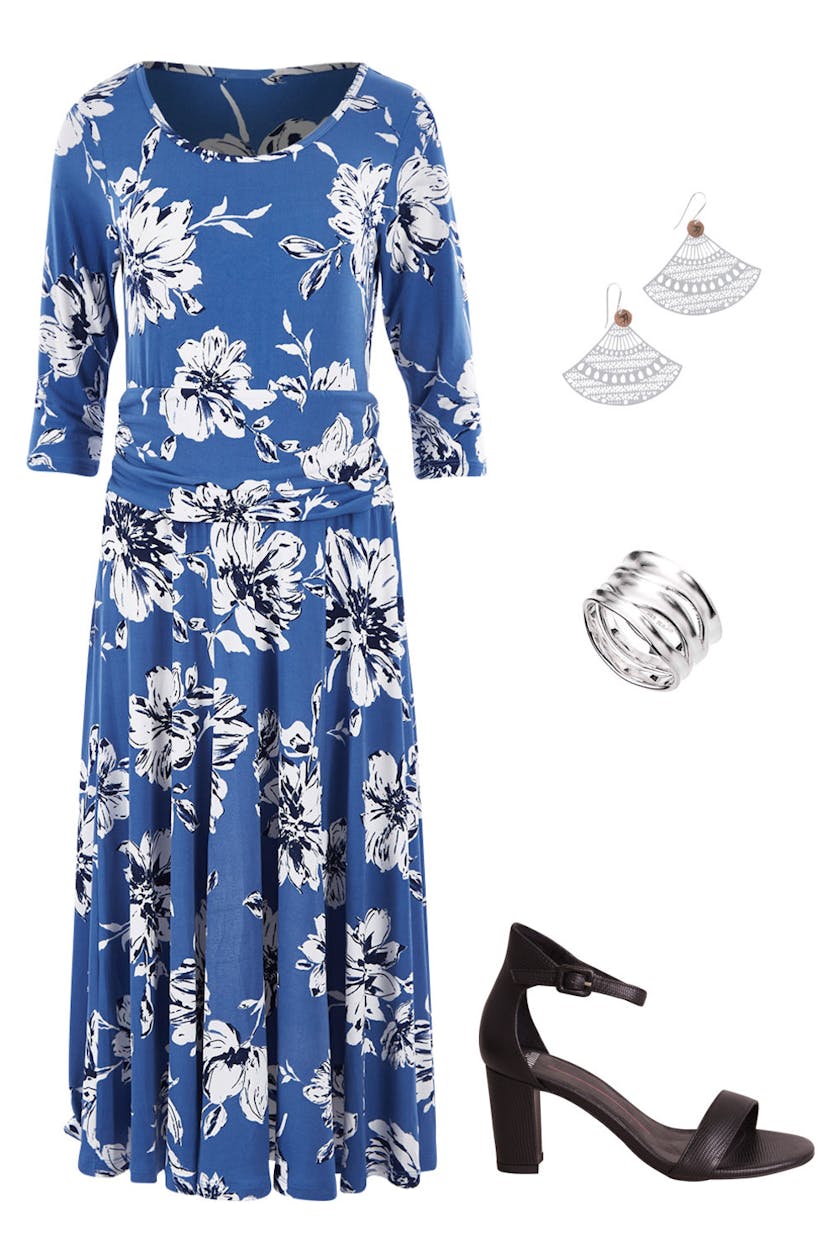 The Double Tri girl looks great in figure hugging gear that will show off her curves accentuating her smaller waistline. However, she may also look to dull down some of that va-voom and can achieve this by switching to wide/bootleg pants with a top tucked in at the waist. Just a side note, v-neck or detailed necklines really suit her larger bust and she'll look amazing in slimmer fitting pencil skirts and body con dresses that help show off her shape. Wrap dresses are also a must for this girl, the v-neck in conjunction with the nip in at the waist is a winning combination for her shape. If you're a Double Tri girl, these outfits may assist you in enhancing your shape.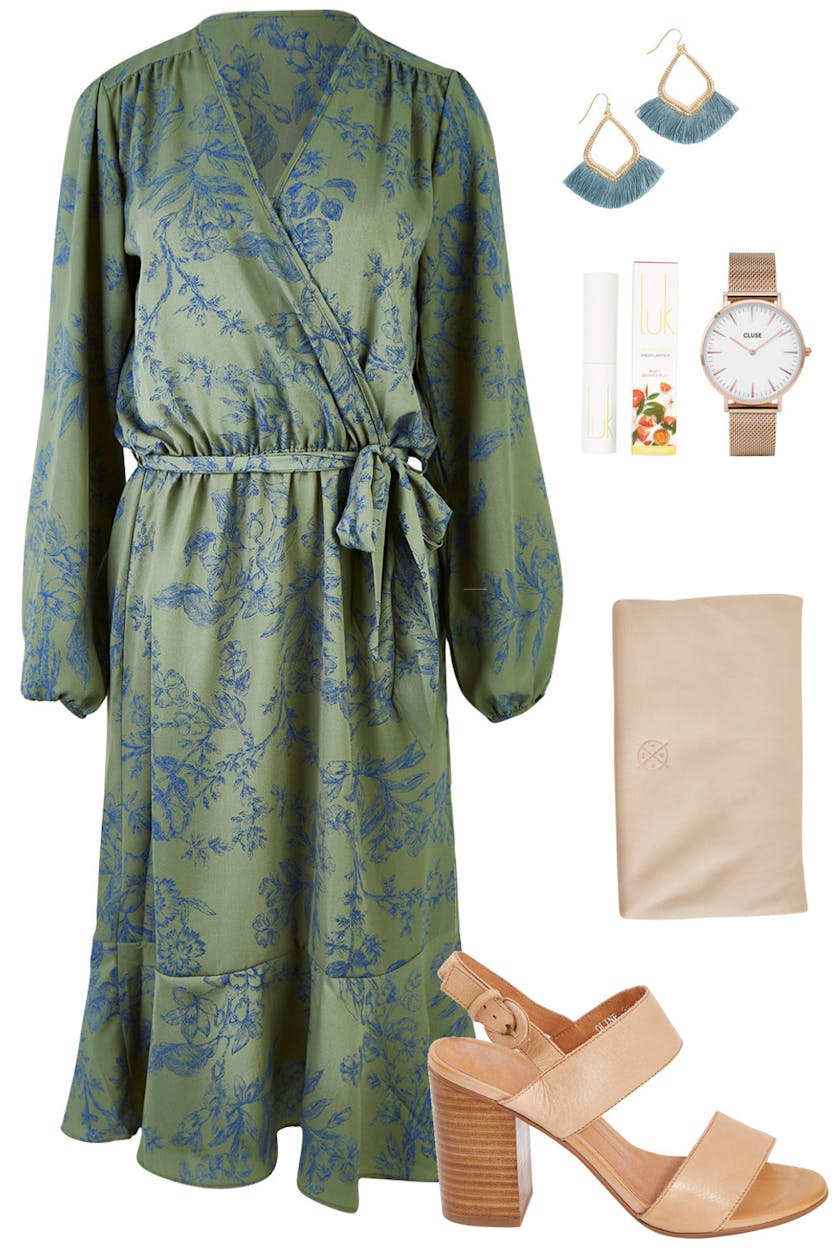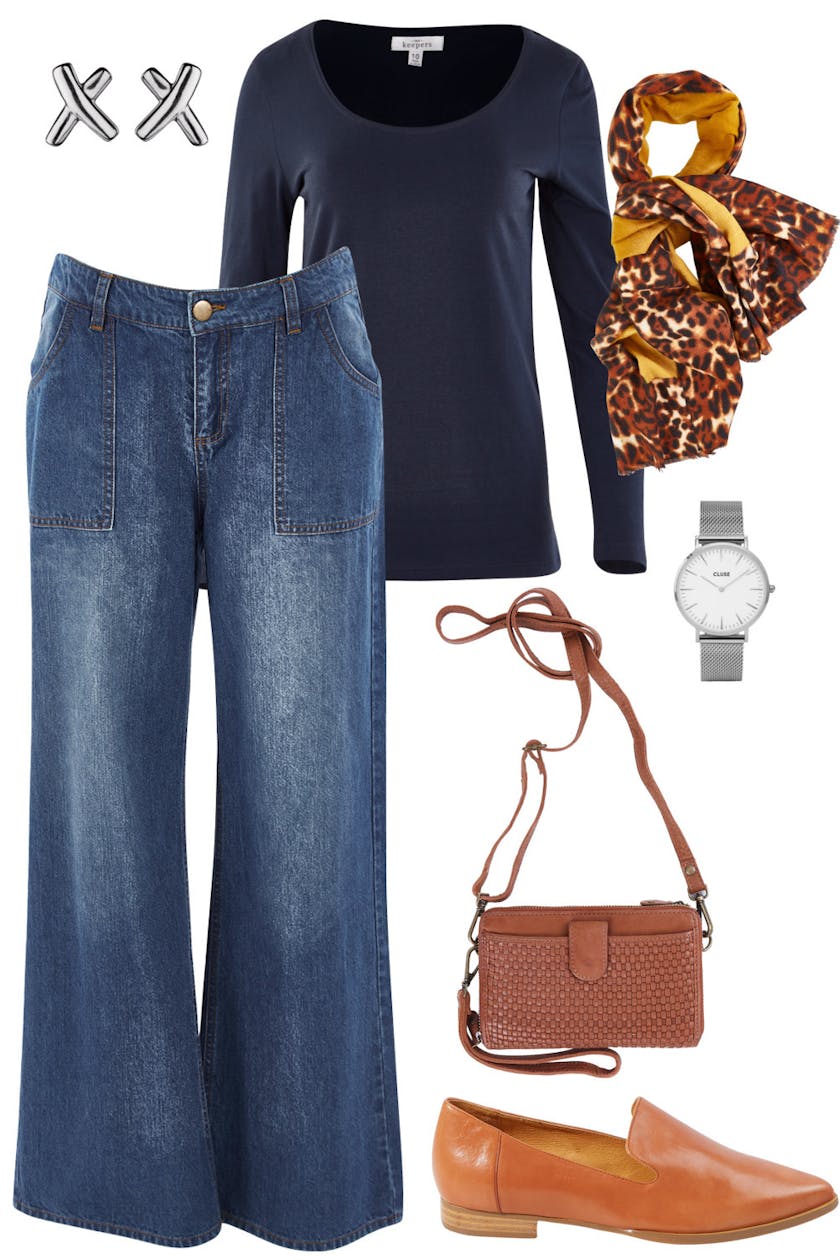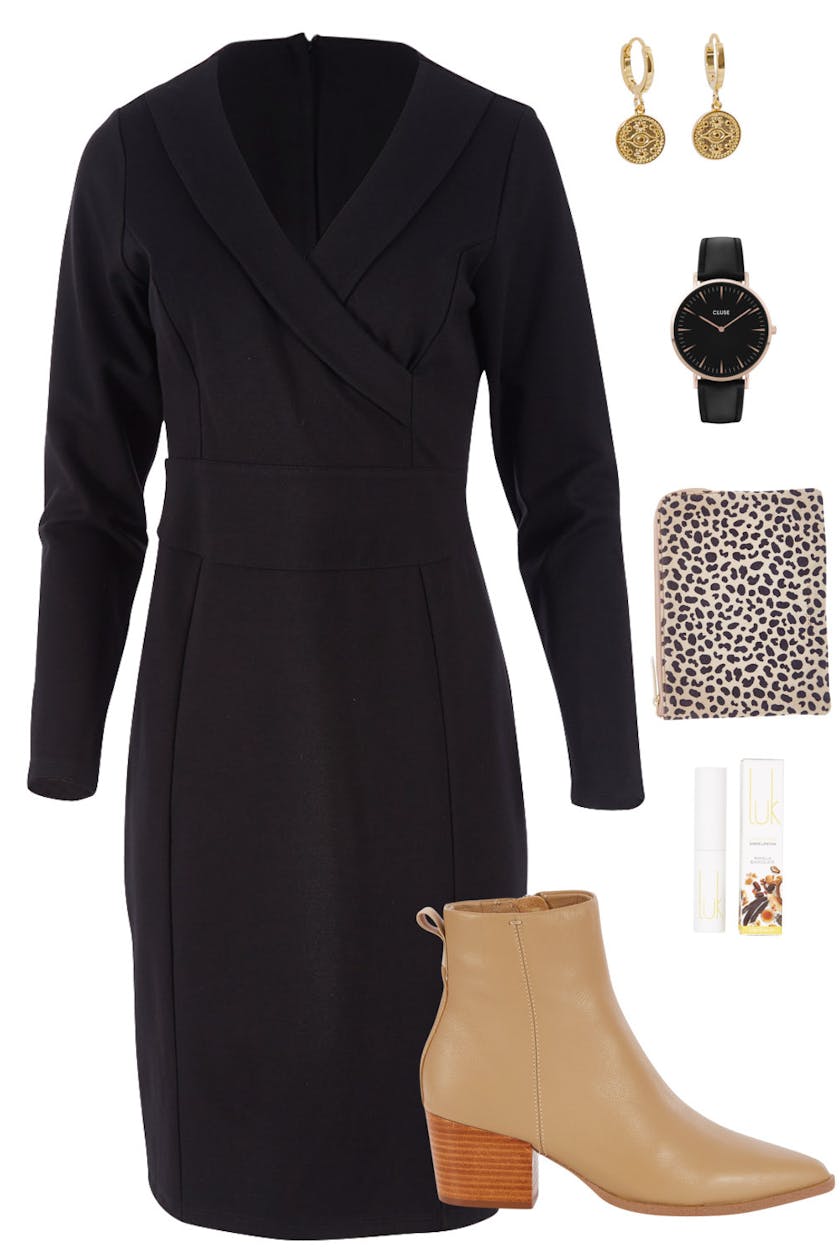 The inverted triangle girl is an easy one to dress, with shoulders or bust larger than your hips, think about adding some garments with flare at the hip region to your wardrobe. Not unlike shopping as a Triangle shape, it's all about finding garments that are going to balance out the shape in the top half of your body. Any shapely jackets with a higher waistline and flare at the base are going to give the illusion that your hips are wider, strategic colour blocking such as horizontal stripes on the bottom half will also add shape. Skinny leg jeans that taper in at the ankle will give the legs shape and draping at the hips will help to add volume. If you're a Reverse Triangle girl, these outfits may assist you in enhancing your shape.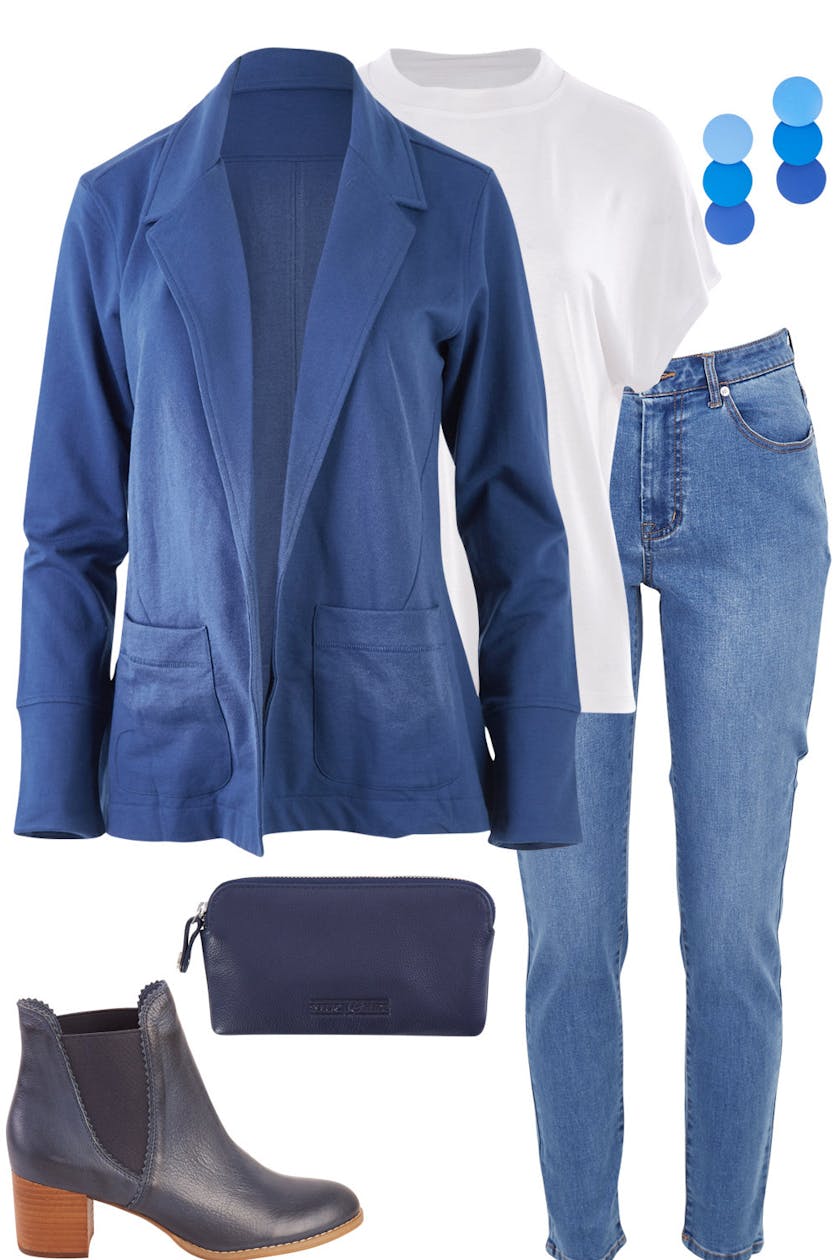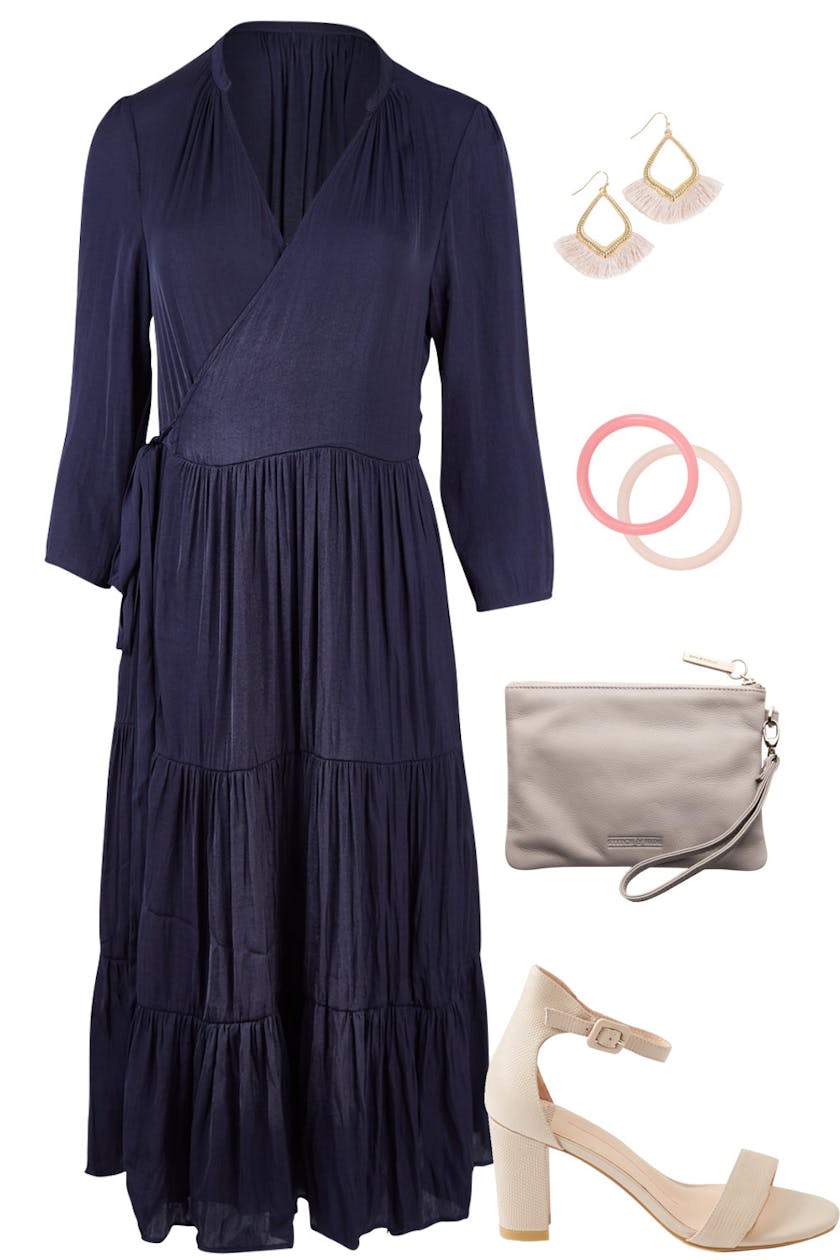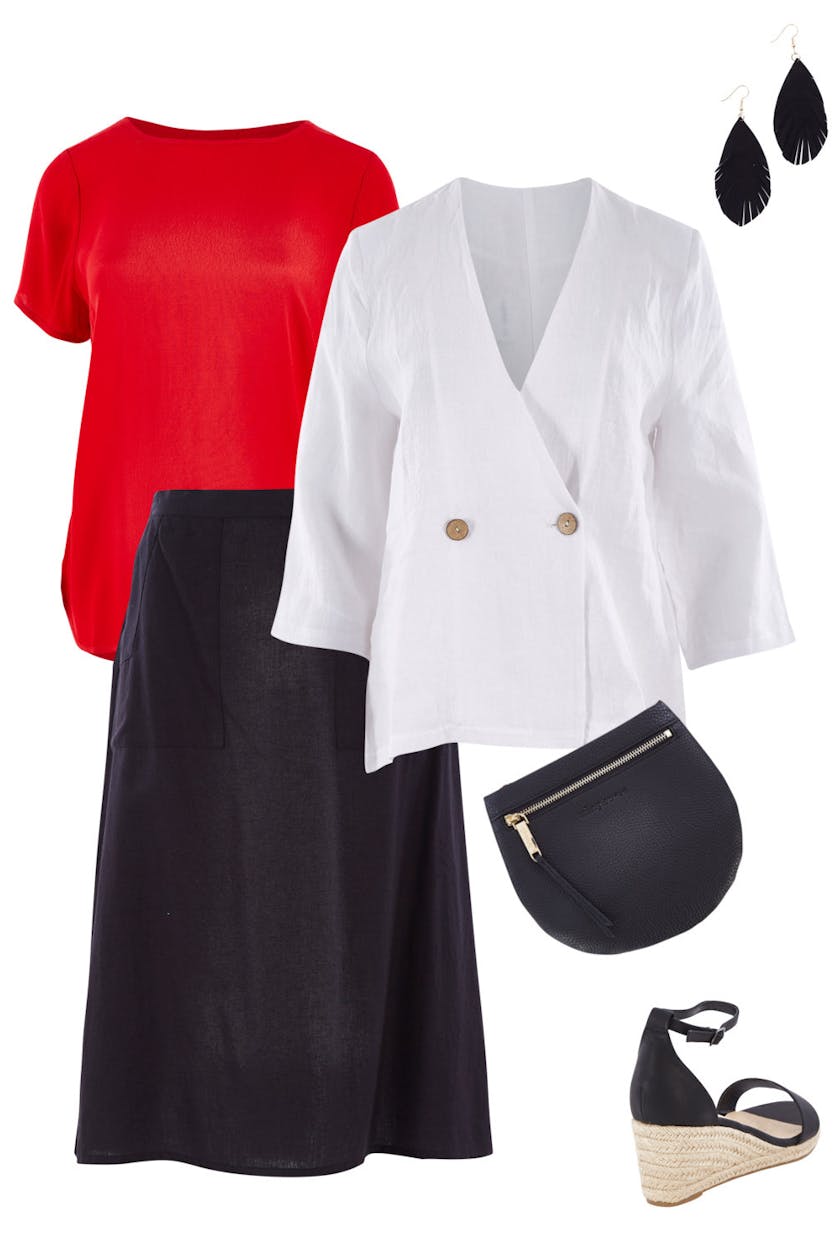 Our Rectangle girls can take comfort in knowing that it can be an easy fix for their wardrobe, generally being the same shape from shoulders to hips, it's important to create some differentiation. Utilising ruffled skirts will volumise your hip area, alternatively skinny leg jeans are going to nip you in at the ankle which will help in accentuating any curve at the hips. It's always a great idea for rectangle girls to utilise garments with a tie waist such as wrap tops or wrap dresses to assist in differentiating the shoulders, bust and to accentuate the waistline. If you're a Rectangle girl, these outfits may assist you in enhancing your shape.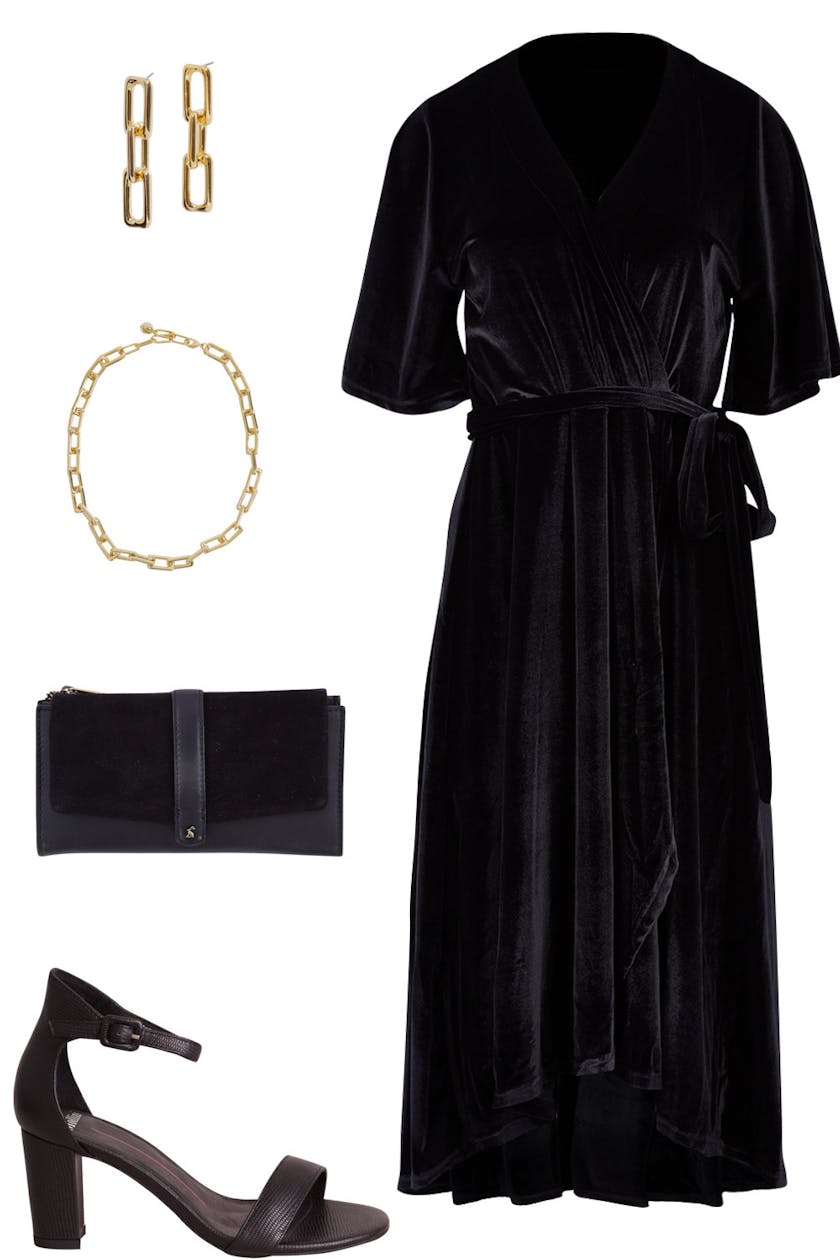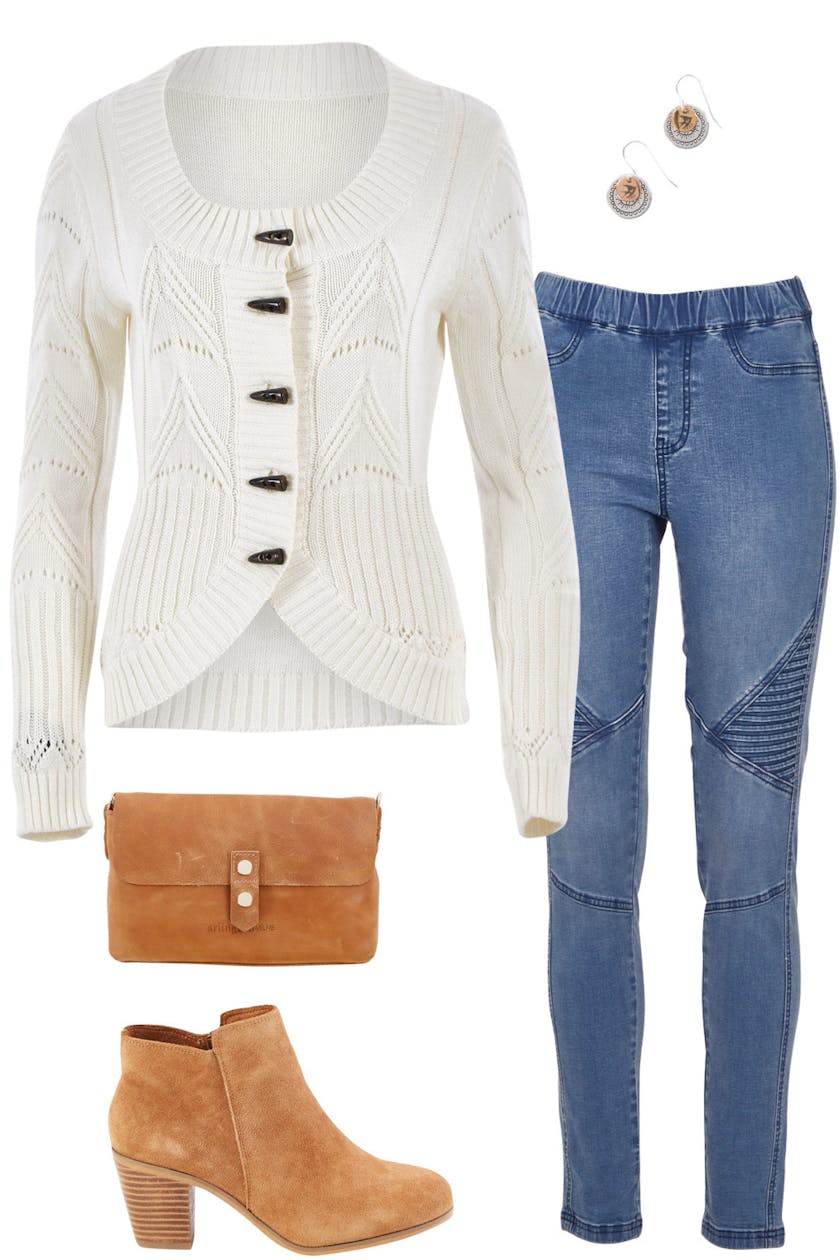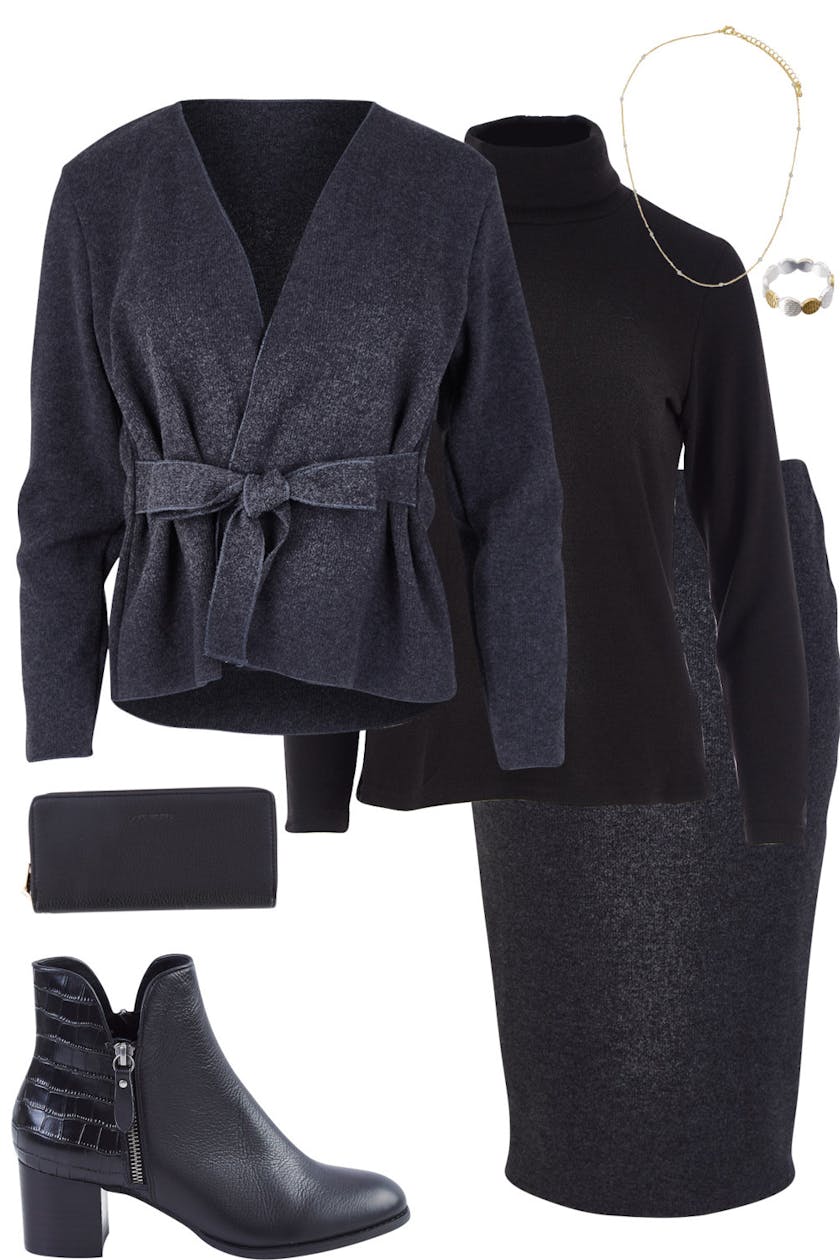 The Circle girl should look towards pieces that are going to elongate her body, lower necklines are going to flatter a fuller bust and utilising prints around the midsection adds visual interest. High to mid waisted jeans are great for the circle girl if she's looking to firm up her midsection and draw attention to the waist, they'll leave her feeling confident and comfortable. Leaving a top untucked helps circle girls to draw the eyes down and elongates the body taking attention away from the mid section. If you're a Circle girl, these outfits may assist you in enhancing your shape.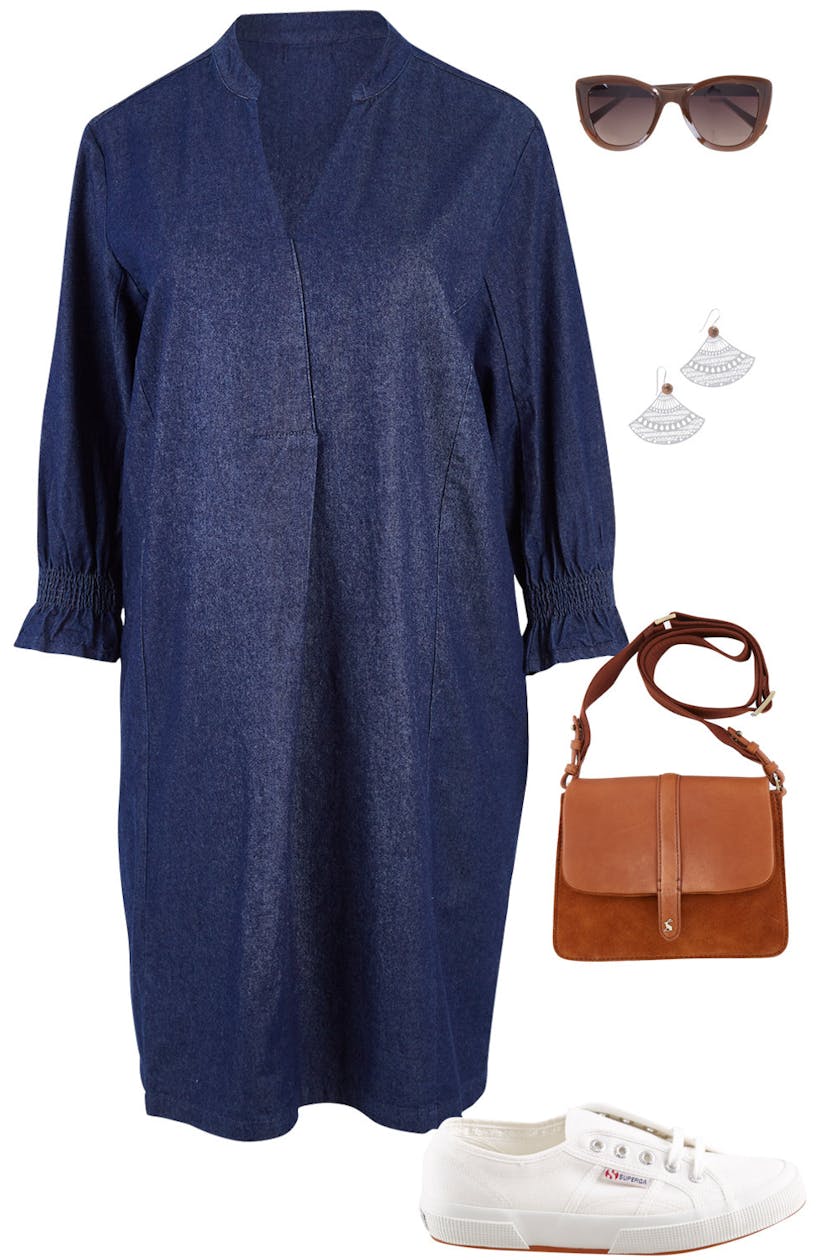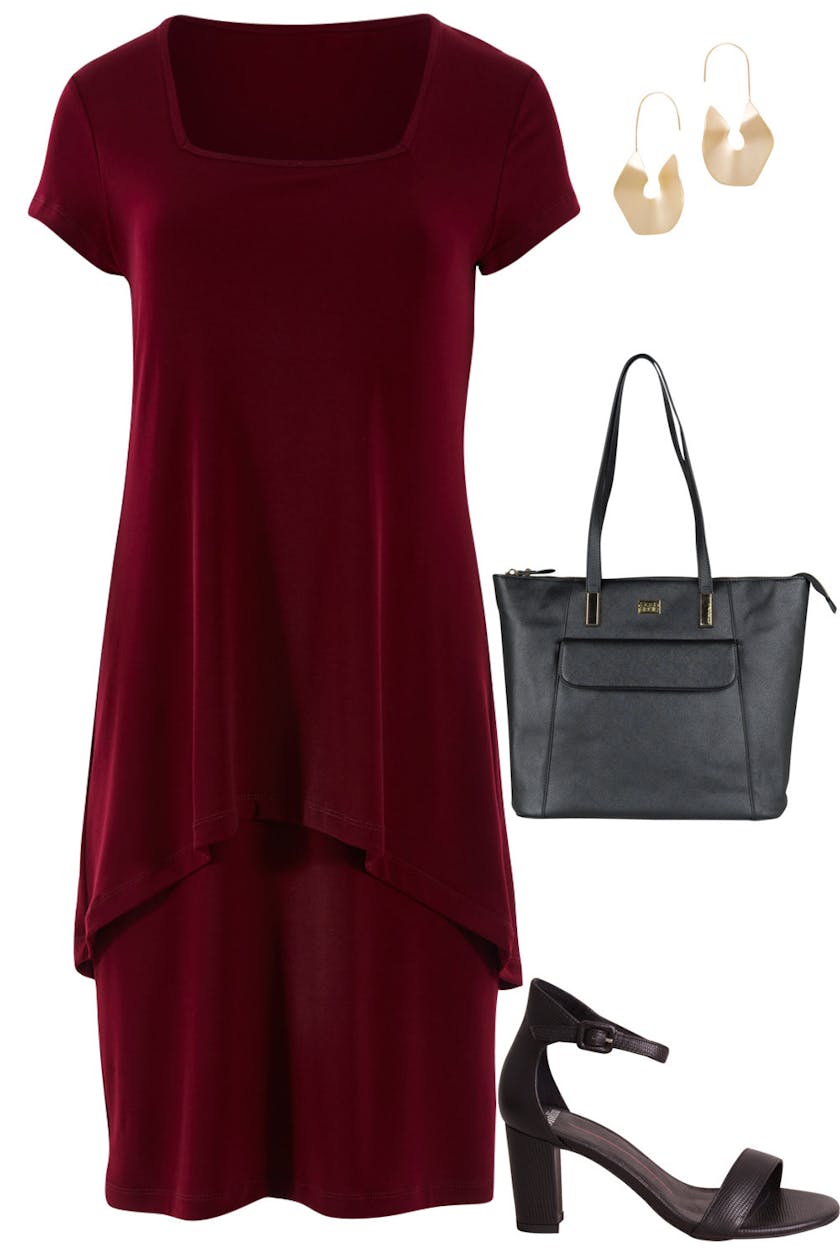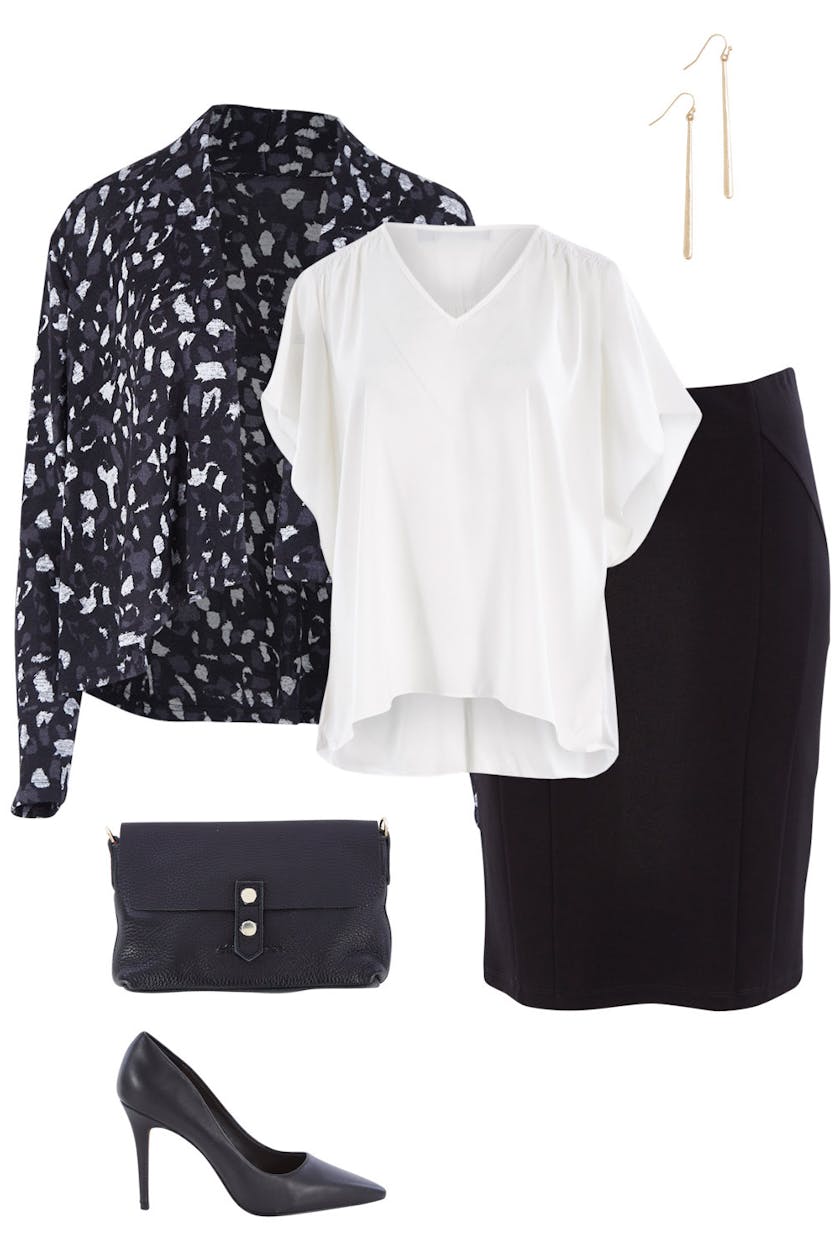 Hot tips - Shopping for any body shape
1. Measure, measure, measure
If you're buying clothes online for your body shape, no matter what shape you are it's always important to measure the key areas of your body. If you're unaware of these areas, they include your shoulders, bust, waist and hips and if you're not confident make sure to watch our video on how to measure your body. Many many retailers utilise a sizing guide on their websites for customers to take advantage of.
2. If something works, stick with it
When in doubt, think about your current favourites in your wardrobe, are there some pieces that you wear a lot more than others? If so, why? What do you like about that certain top or pair of jeans? Going through your wardrobe and answering these questions will allow you to identify what you like about a current piece and assist you in looking for similar qualities in a new piece. Don't reinvent the wheel, if a dress you already own makes you feel great go looking for it again but possibly in a different colour or print.
If you have the opportunity to, try before you buy. Set aside some time to go into a few retail outlets and try on different shapes and styles of garments so you can begin to see which types of fabrics and styles suit your shape. Important to note, you may wish to take props with you… (no we don't mean stage lighting) e.g. you're looking to find a particular outfit for a cocktail occasion, think about taking a pair of heels with you to try on that dress or jumpsuit. You'll be amazed at how this will help you feel more confident in the change room. Our girls who shop at birdsnest have the advantage of utilising the upgrade to a changeroom feature which allows them to purchase up to $1000 worth of styles to try on before they buy.
NOTE: Make sure you allow adequate time for trying on when you're shopping… there's absolutely nothing worse than being in a rush trying to find an outfit quickly.
4. Utilise the tools available
At birdsnest, we help our girls match their body shape with the perfect outfit by allowing you to create your own Style Profile which involves a series of questions to be answered by you about your preferences and body shape. Following the short survey, a host of style recommendations are made for you to help you along the way with your shopping experience. Upon finalising your style recommendations you'll even find some suggested outfits available to enhance your shape or alternatively just to boost some inspiration on putting things together.
Similar tools may be available for you with other retail outlets, and in the case that you're in store why not just jump in and ask the shop assistant? Quite often they're the ones who see others just like you in all shapes and sizes in many different outfits and they may be able to assist or suggest something else you hadn't even considered.
General fashion 'rules of thumb'
Black or darker colours will always make the body appear slimmer.
Shape wear can assist in smoothing out any curves that could be caused by underwear etc.
Stretch fabrics generally are prone to 'cling' and show detail in the body.
Prints worn anywhere on the body are going to draw attention to the area in which they are positioned.
Mid to high waisted pants assist in providing structure to the waist and can help the area appear slimmer.
Belts can be great tools to create interest and accentuate shape at the waist (see below).
Adding accessories or elaborate shoes will draw attention either to the top or bottom half of the body.
Ladies with larger busts are flattered in lower necklines, smaller busts look wonderful with higher necklines or detail.
A heel, even slight will add height and length to the body.
Draping can be utilised to add shape.
Skinny leg jeans or pants are going to accentuate the shape.
Styling outfits such as wide leg jeans with loose tops would generally eliminate shape and vice versa with tighter clothing.
Wrap or tie waist dresses or tops are GREAT for accentuating the waistline (see below).
Scarves are a wonderful way to add detail to the bust or shoulders.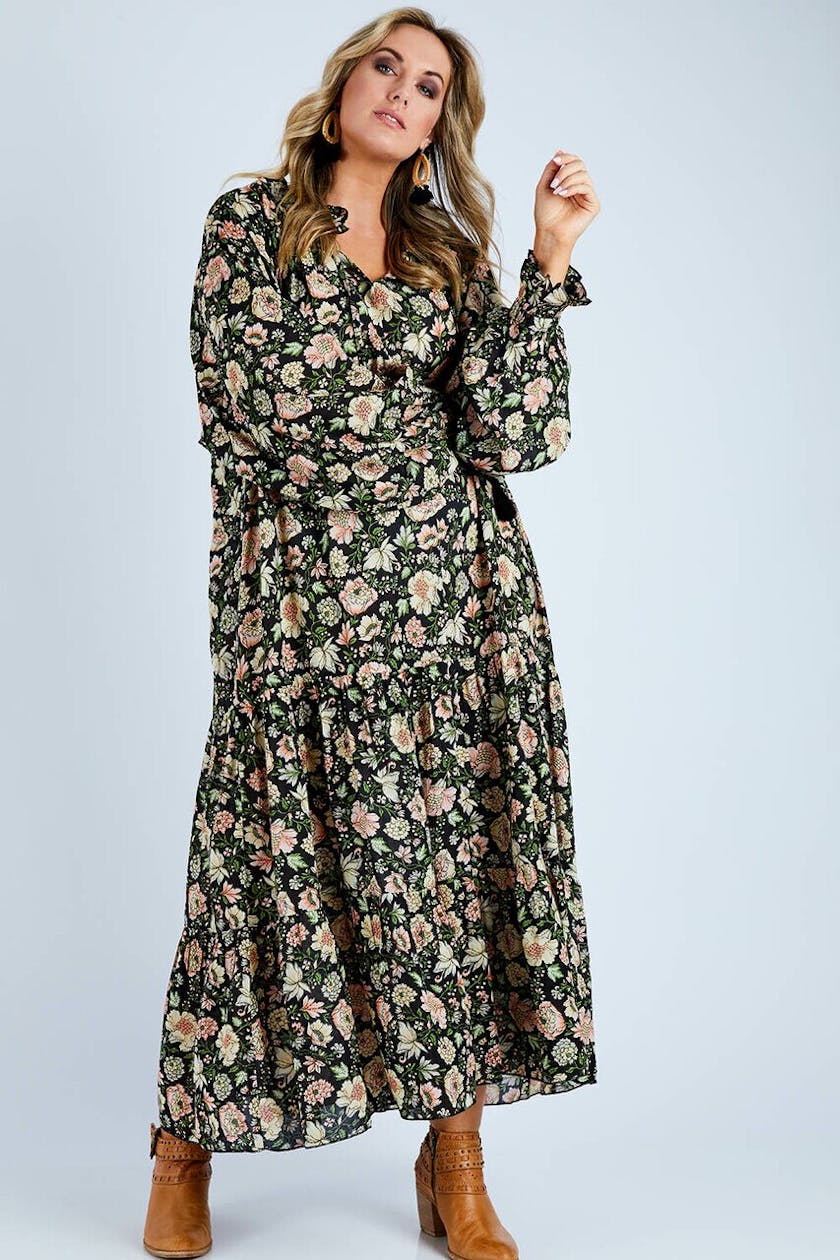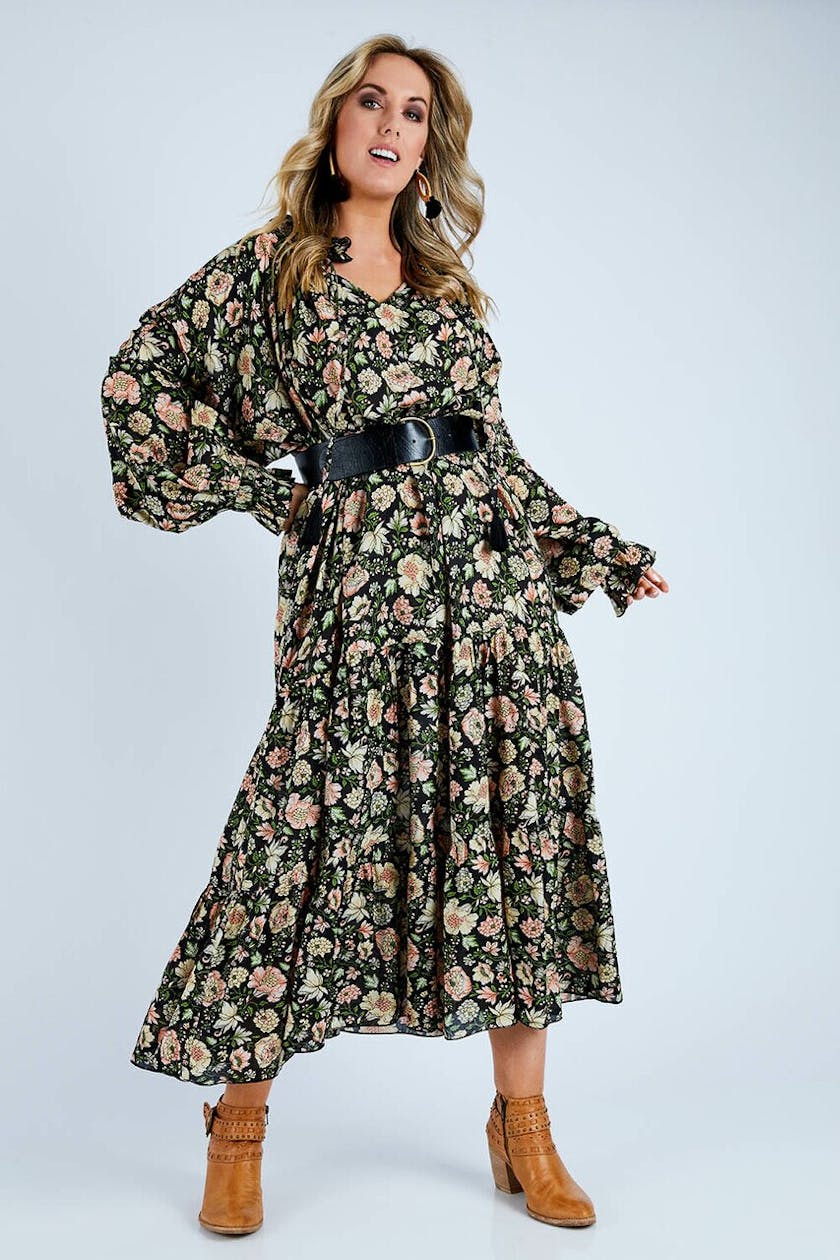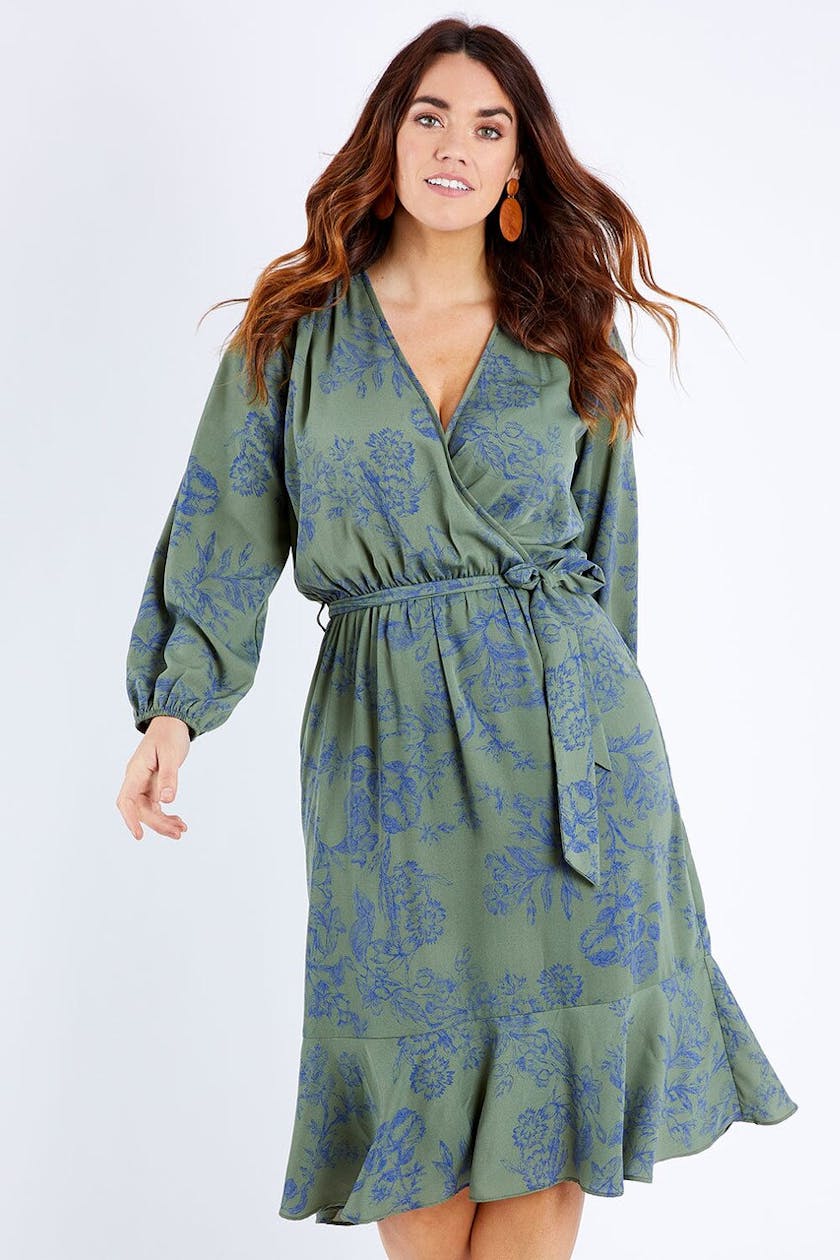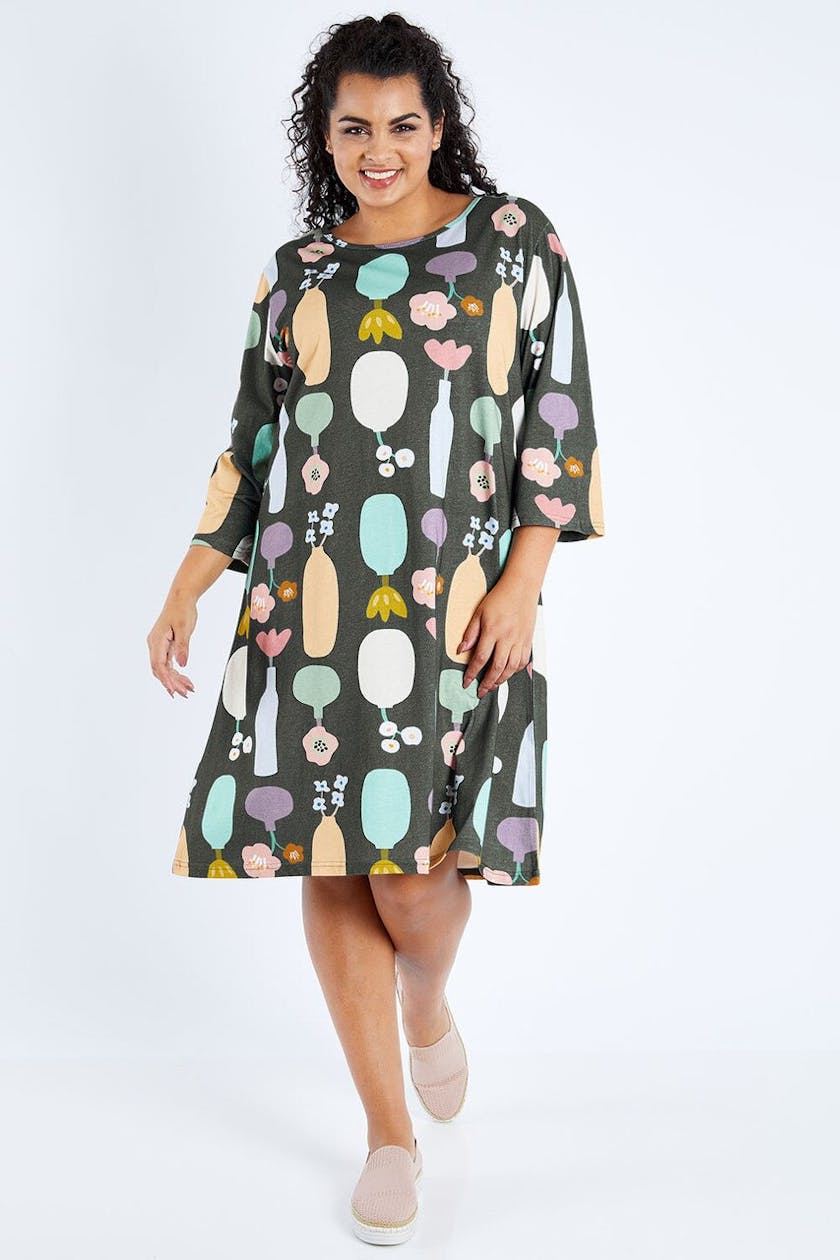 Whether you wish to fully embrace or choose to hide your features, it's really important to remember, there are huge changes a woman's body goes through in her lifetime. You may not stay the same shape the whole way through, events like pregnancy, childbirth, weight loss etc all affect how our bodies grow and morph so to say you'll be shopping for the same style of clothing in 10 years time is very unrealistic. Above all else, shopping should be a fun experience and if you can identify and embrace your body shape this will definitely help you on your way to feeling more confident in choosing an outfit. If you're still unsure and don't quite fit into a particular category, there's nothing better than grabbing a bunch of girlfriends and making a day of it. Try different combinations and experiment with something different to what you've currently got in your wardrobe, you never know when you'll hit the jackpot.
So, what we're trying to say in all of this is… whether you're Rectangle, Double Tri, Circle, Inverted Triangle or Triangle we love you any which way! Without a doubt the world would be a boring place without our shapes so we hope along your journey you embrace the skin you're in and most of all ENJOY the experience of body shape shopping.
Love, the birdsnest girls x