Our birdsnest Bake-Off is the best day of the month!
Cake is a very big deal in our nest. We take every opportunity to celebrate and dance together, and now that we've grown to around 140 birds, we have enough feathers on deck for a serious party! We also take birthdays very seriously and flock together once a month for a special morning tea to celebrate all the good things that have happened - and to wish all of our birds who have had birthdays that month a very HAPPY BIRTHDAY!. We call it our "Birthday Bake-Off" and we also take it as a chance to share and show-off our culinary skills!
Our nest is based in the Snowy Mountains of NSW, which means we can't always celebrate face to face with the ones who mean the most to us - you. So we've created a recipe book and filled it with the treats that are dear to us, that we love to make, share and enjoy. These are the recipes that keep us sneaking upstairs to the tea room for 'just one more slice' and have us looking forward to the next Bake Off.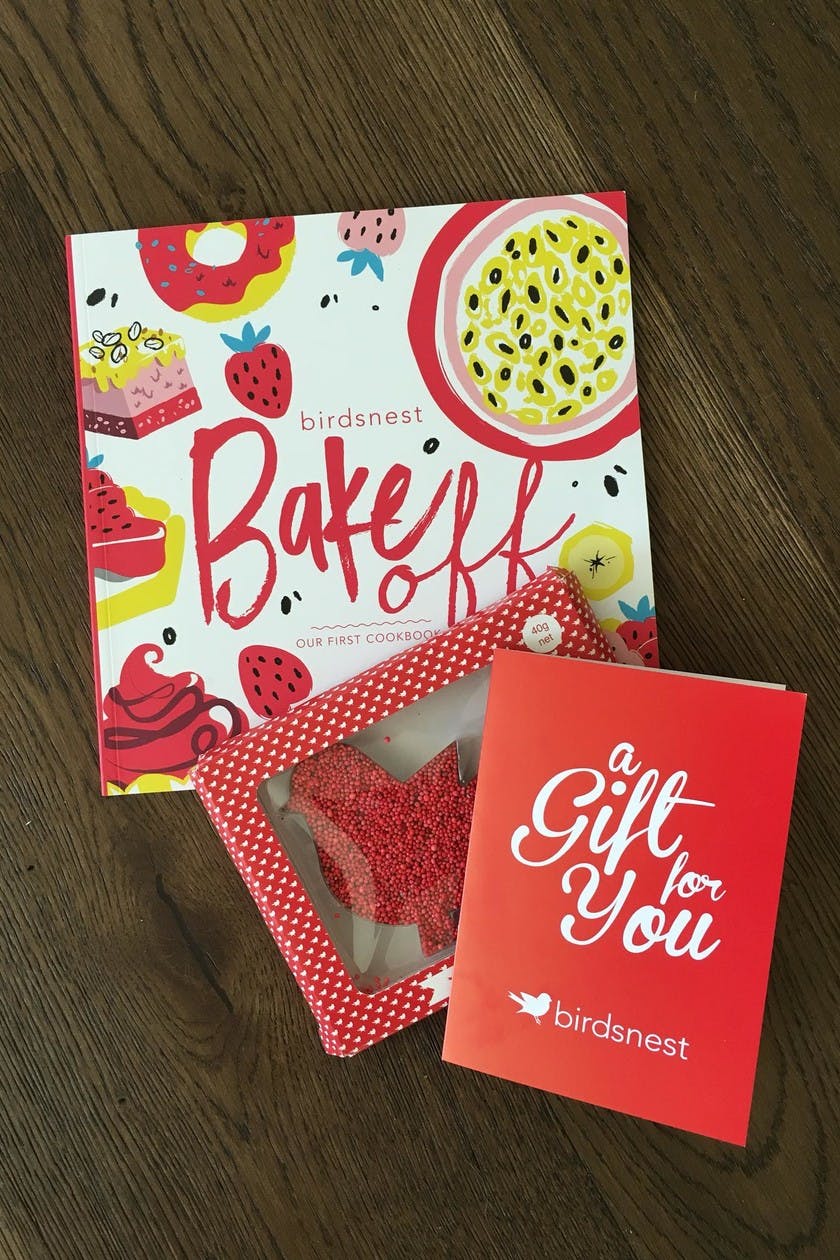 Here's a little look at some of our FAVE recipes from the cookbook (which you may well have received as a special 'reward' with one of your orders from us), as well as a few gorgeous pictures that our customers have sent in after making our yummy creations at home!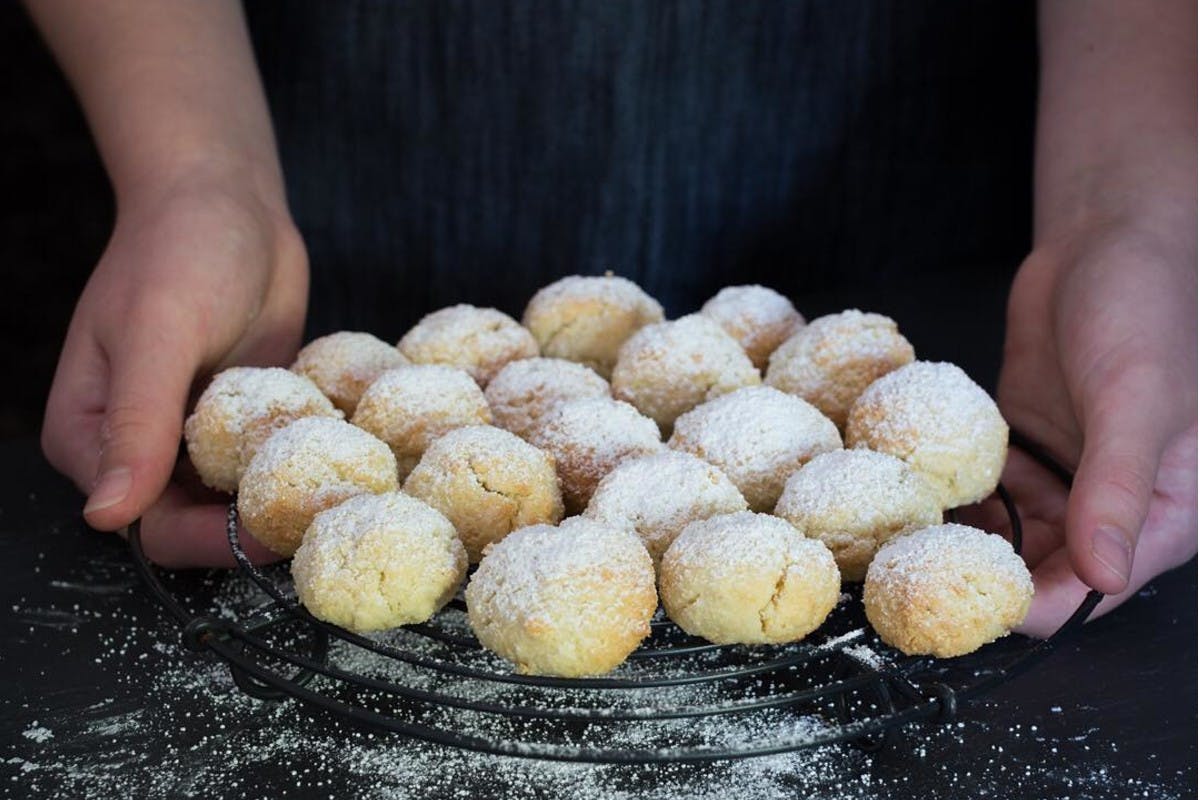 This is my cousin Penny's recipe and I've wanted it for years. She gave it to me as a present for my 50th birthday along with 50 biscuits. I was so excited! PS. I LOVE to cook!
By Sandy, our wonderful Styling Bird.
Serves 24. Gluten & Dairy Free
Ingredients:
1 cup caster sugar
3 cups almond meal
3 egg whites
3 drops almond essence
3 tsp vanilla galliano (or 1 tsp vanilla essence)
dusting of icing sugar
Method:
Preheat oven to 170 degrees Celsius
Combine almond meal and sugar in a large bowl. Combine egg whites, galliano (or vanilla essence) and almond essence in a small bowl, then add to almond meal mix. Roll heaped teaspoons into balls and place on a lined baking tray.
Bake for 15-18 minutes. Dust with icing sugar.
The Florence Miranda Ivy Brownie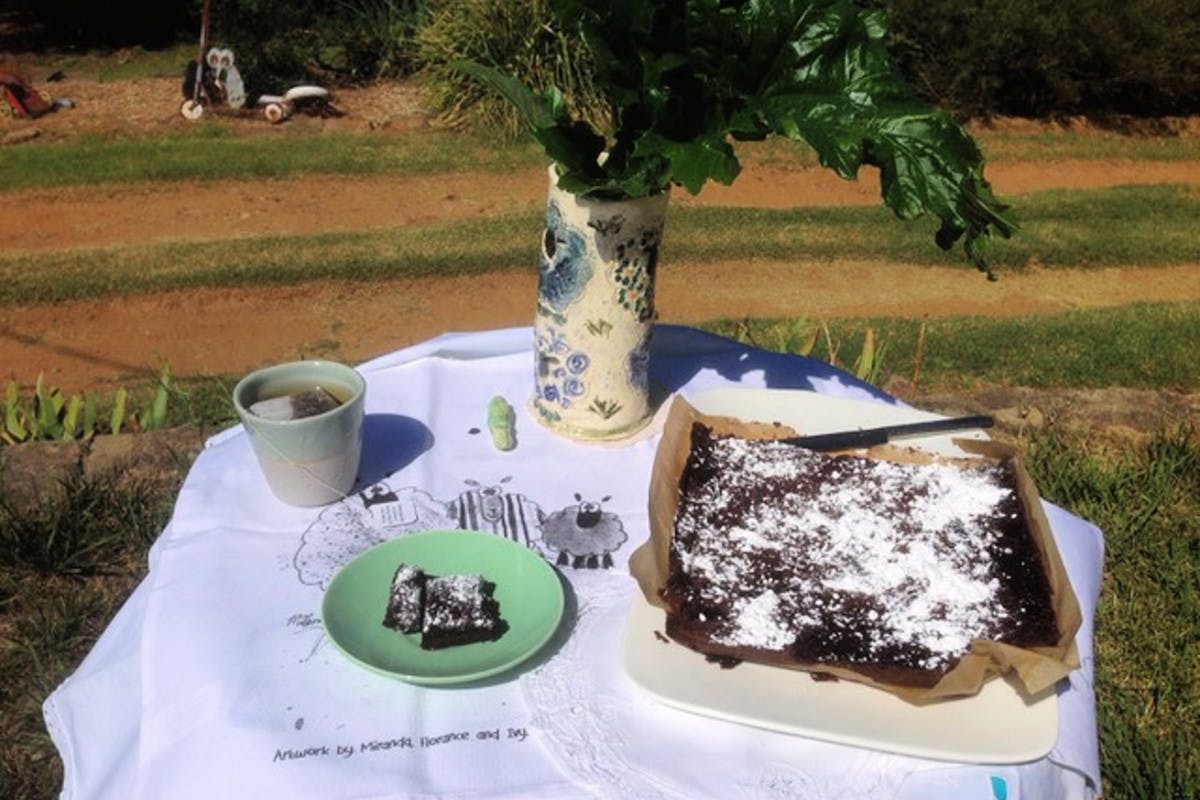 We have three beautiful daughters, Florence, Miranda & Ivy - and this is the perfect treat for our paddock picnics. PS. You can never have enough chocolate!
By Michelle, one of our fabulous Dispatch Birds.
Serves many.
Ingredients:
2 1/2 cups caster sugar
2/3 cup cocoa
1/2 cup plain flour
250g melted butter
4 eggs
200g choc chips
1 tsp baking powder
2 tsp vanilla
dusting of icing sugar
Method:
Preheat oven to 160 degrees Celsius and grease a slice tin.
Stir sugar, cocoa, flour, baking powder in a bowl. Add eggs, melted butter, vanilla and mix until combined. Mix in choc chips.
Pour into slice tin. Bake approximately 40-45 mins. Tip: You can tell this is cooked when cracks start to appear in top. Remove from oven and cover with a clean tea towel. When cool, dust with icing sugar.
Easy Peasy Lemon Squeezy Scones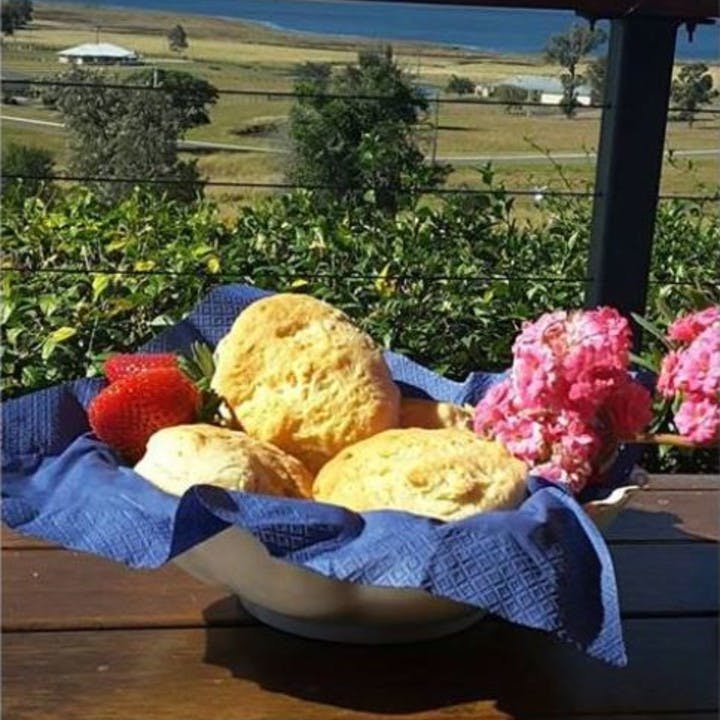 These scones are heaven on a plate. PS. I can't stop at one; can you?
By Janina, our fabulous Special Projects bird
Serves 8
Ingredients:
1 cup cream
1 cup lemonade
3 cups self raising flour, sifted
jam and cream to serve
Method:
Preheat oven to 200 degrees Celsius and lightly grease a baking tray.
Sift your flour into a bowl. Make a well in the centre. Pour the cream and lemonade into the centre. Use a spatula to mix it all together. Once semi combined, turn dough into a lightly floured surface. Knead gently until smooth. Make it flat so it's about 1cm high. I like to use a big round glass to make a bigger scone 5-8cm wide. Use the rim of the glass (or scone cutter) to cut the scones.
Arrange close together on tray. Bake in oven for 10 - 12 minutes or until golden brown. Serve with raspberry jam and cream. Yum!
Love, the birdsnest girls x