As a predominately female-based workplace here at birdsnest (there are around 140 of us working under the same roof...), we are often touched by stories of inspirational women out in the community moving mountains and pioneering 'change-for-good'. Hence our eagerness to shine a light on the fabulous person you are about to meet...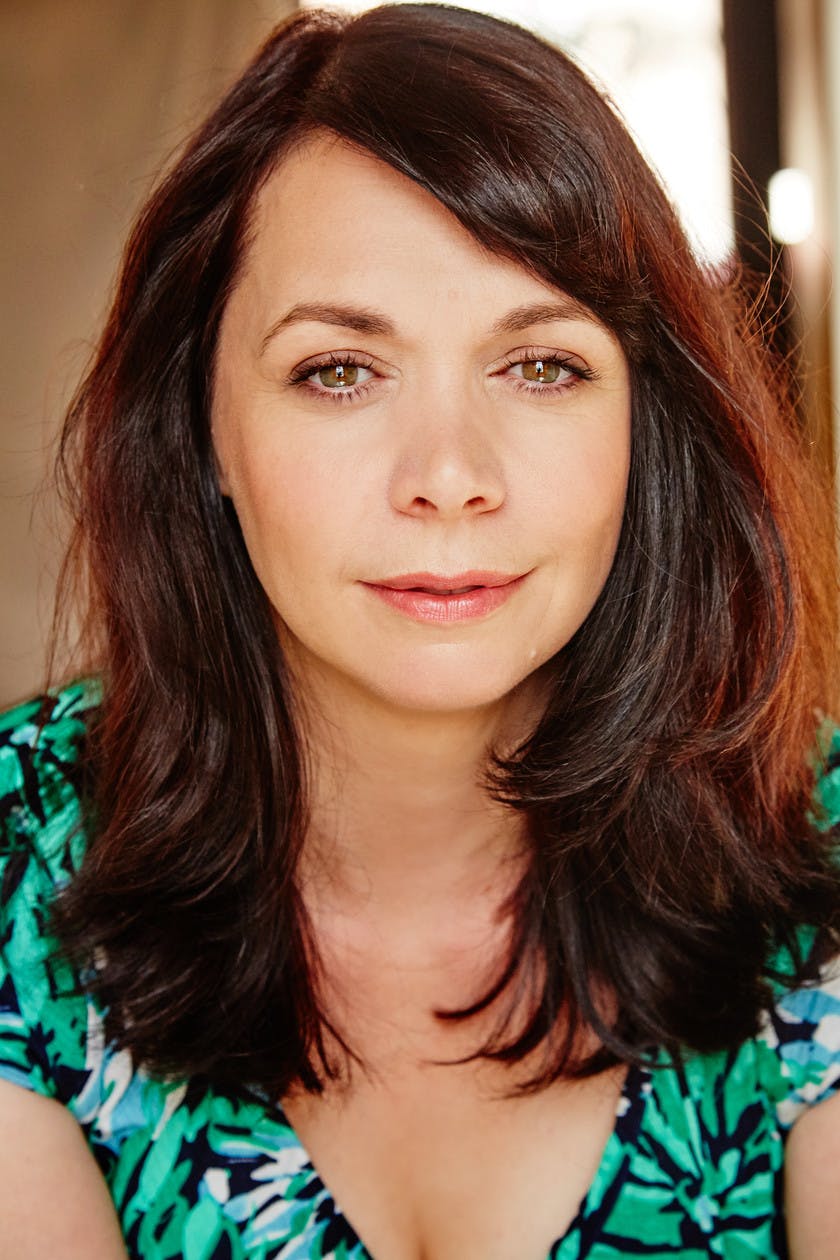 Ten years after fleeing her own violent family situation, Comedian and Mother of four, Juliet Moody started a charity organisation known as the Fearless Initiative - created to raise awareness and funding for victims of Family Violence, through comedy of all things! In an effort to reclaim her confidence and identity in the aftermath of such trauma, Juliet set out to find a way to bring family violence further into the forefront of the the nation's conscience. With the help of some of her fabulous friends, The Fearless Initiative has celebrated some inspirational wins, whilst also raising over $100,000 for survivors of family and gender based violence in the ACT. AMAZING! Their main annual charity event, The Fearless Comedy Gala is coming up this September in Canberra (details below), so we thought now was a great time to get to know Juliet a little better. Here's our chat with the very inspirational, Juliet Moody....
A few moments with the fabulous Juliet Moody
Who is 'Juliet Moody'?
I'm a comedian, musician and writer, best known for my role as the short-half of musical comedy duo Sparrow-Folk. Our witty songs have inspired people around the world - particularly our anthem on breastfeeding in public, Ruin Your Day. In 2016, with the help of some incredible friends, I created the Fearless Initiative - a charity organisation using comedy as a platform to raise funds and awareness for victims of Family Violence. The initiative was created to mark 10 years free from my own experience of Family Violence and to provide hope for other victims. I've performed at Edinburgh Fringe Festival, Melbourne and Sydney Comedy Festivals, and have appeared on Channel 9 and the ABC. I have a weekly comedy spot on 666 ABC Canberra radio, as well as regular feature on Hit 104.7 in the mornings with Ned and Josh. When I'm not performing, I am busy playing Mum to my four amazing kids!
Can you tell us a bit about the Fearless Initiative and Fearless Comedy Gala - and how they both came about?
The Fearless Initiative raises awareness and much needed funds for charity organisations in the ACT working with the victims of family violence. The main focus is an annual charity event - Fearless Comedy Gala. I was inspired to create the Fearless Initiative after marking 10 years free from my own experience of family violence.  I realised the need to share my story of hope - that there is life beyond family violence, free or fear. The Fearless Initiative was an opportunity to use comedy as a platform to spark change and raise much needed funds for organisations supporting survivors of family violence in the ACT.
What kind of 'wins' has the Fearless Initiative celebrated since its inception? 
We've been absolutely thrilled by the response and ongoing support from the Canberra community. As a result, we've raised over $100,000 for survivors of family and gender based violence in the ACT. I was also recognised as one the ACT Australian of the Year finalists which was a huge honour. But the biggest 'win' for me has been the individual stories shared of other survivors inspired by our fearless message of hope. On a personal level, Fearless continues to drive me to share my own experience of family violence in the hope of encouraging others that there is life beyond the pain and shame - you can be a fearless survivor.
Where do you see the Fearless Initiative in 5 years time?
My dream is to take the Fearless message beyond our Canberra community and share it with other communities in need - particularly regional areas. Family violence doesn't discriminate - it remains our biggest crisis in Australia and my goal is to help be part of the solution. I want to continue sharing a message of hope - that there is life beyond family violence. Everyone deserves to live a life free of fear, shame and violence.
We feel honoured to play a small role standing behind such a courageous woman. It takes a special person to bring people together in a space where they can laugh and at the same time reflect on an issue undermining many families in our community. 
~ Jane Cay - birdsnest Founder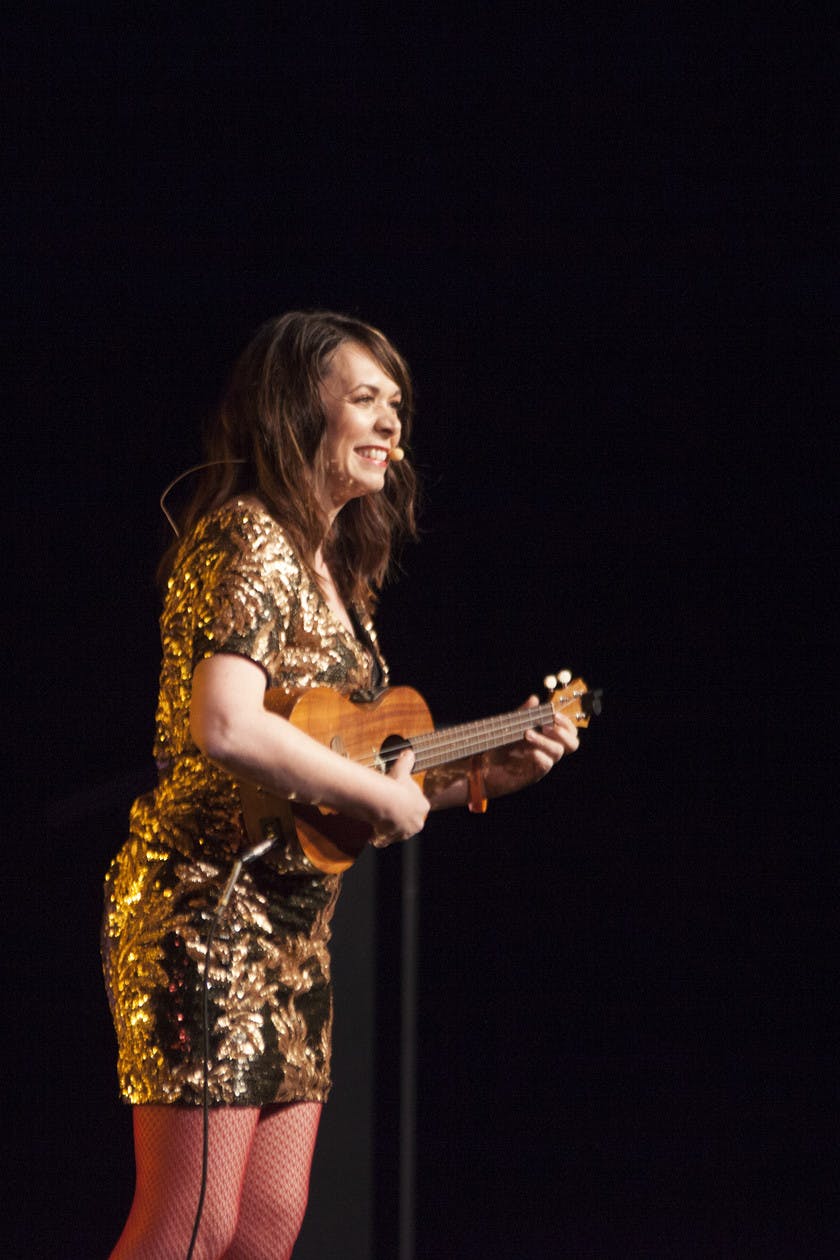 The place I call home is … with my beautiful family in our much loved home in Lyneham. I am in love with Canberra - especially the inner north. There's an eclectic mix of people and places that appeal to my quirky nature.

When I'm not performing, you'll find me… Teaching - it truly is the greatest job of all. And in my spare time - hanging out with friends of family, or close to a fireplace knitting furiously! I am never far from my needles and yarn, they travel with me everywhere.

Who inspires you to be better? The next generation - both my own kids and those that I teach. They're a constant reminder of our responsibility to look after each other and our planet.

Who is the strongest woman you know & why? My two incredibly strong daughters, Millie and Gabby. They've been through so much pain, yet they continue to find the hope and opportunity in each new day.

What could you give a 40-minute presentation on with absolutely no preparation? Lego - I've been kid-schooled four times over... I have retained enough information to receive an Honorary Doctorate in all things plastic brick related.

What are some small things that make your day better? A hug from my kids, a good cup of coffee and a laugh! A day without laughter is absolutely wasted. I've always gravitated towards people who make me laugh, can laugh at themselves and appreciate a good cup of coffee.

Do you have a 'signature dish'? My home-made chicken pie is guaranteed to fill a dinner table of extras - my kids (and their friends) swear by it.

What's something you've been meaning to try but just haven't gotten around to? Salsa dancing... but then I remember how bad I am at every other dance style so I just watch re-runs of Strictly Ballroom.

If you could turn any activity into an Olympic sport, what would you have a good chance at winning a medal for? Knitting! I challenge anyone to a 4-ply relay...
About The 2019 Fearless Comedy Gala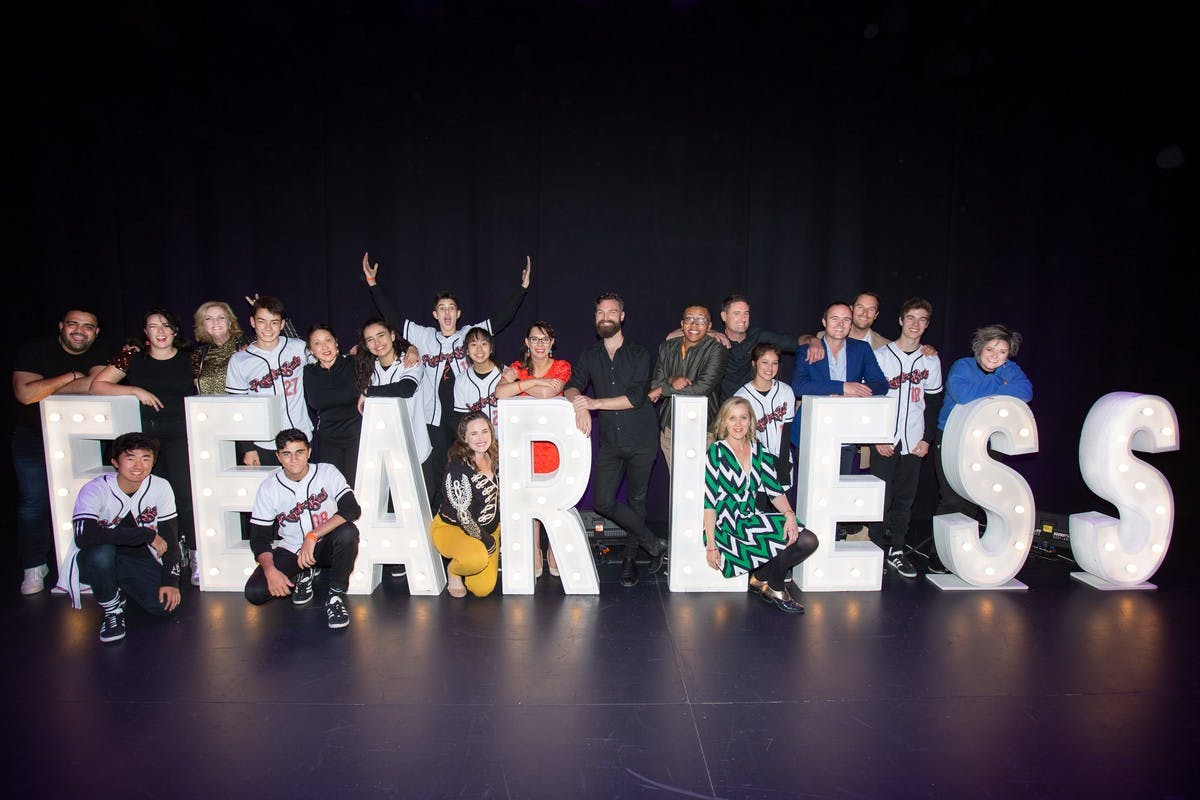 A night of hilarity for charity – The Fearless Comedy Gala returns for it's fourth year this September and promises to be a 'laugh-out-loud' show that you don't want to miss.
This event is 100% volunteer run via the 'Fearless Initiative', which has already raised over $100,000 for survivors of family violence in the Canberra and wider community. 100% of ticket proceeds from the event are donated to the Domestic Violence Crisis Service.
The lineup includes comedy superstars Claire Hooper, Susie Youssef, Double Denim, Chris Ryan, Ryan Coffey, Penny Greenhalgh, Tanya Lossano, Sparrow-Folk, Emo Parsonson, Tom Gibson, and a special comic performance from the Australian Voice Collective!
Love, the birdsnest girls x