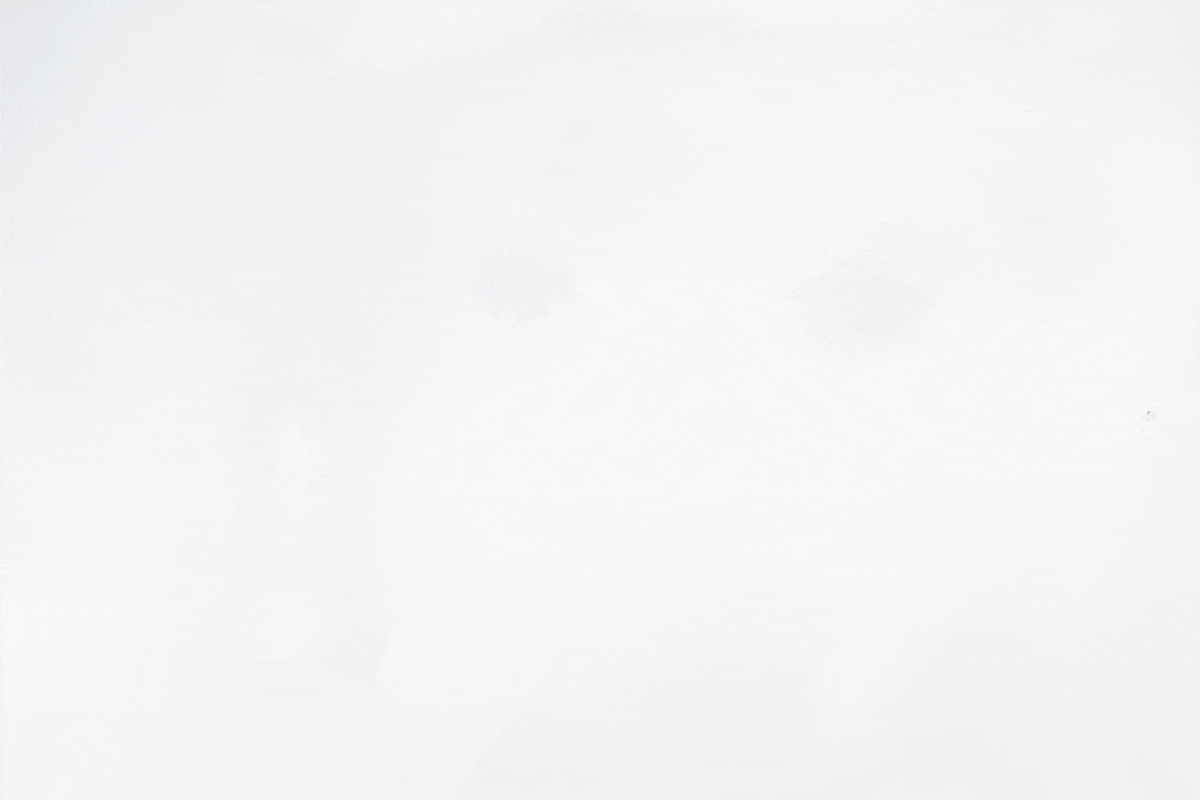 If you're a girl like me, you'll find it difficult to get the perfect pair of jeans. Whether you're pear shaped with the old 'gap in the back' issue or you're petite and consistently paying for alterations, every woman has a bug bear with finding the right pair of jeans. 
You may find throughout your lifetime that just one type of jean won't solve your problem due to the changing nature of our bodies as women, whether it be huge life stages such as pregnancy or even weight loss due to that 12 week challenge you just completed. Regardless of what your body is doing however, every girl deserves to have a pair of jeans that makes her feel a million dollars!
No woman is the same... we get that, so our team has put together our top two tips for finding the perfect jean for every shape. We've included information and explanations of each type of jean cut and which rise is best depending on your preference.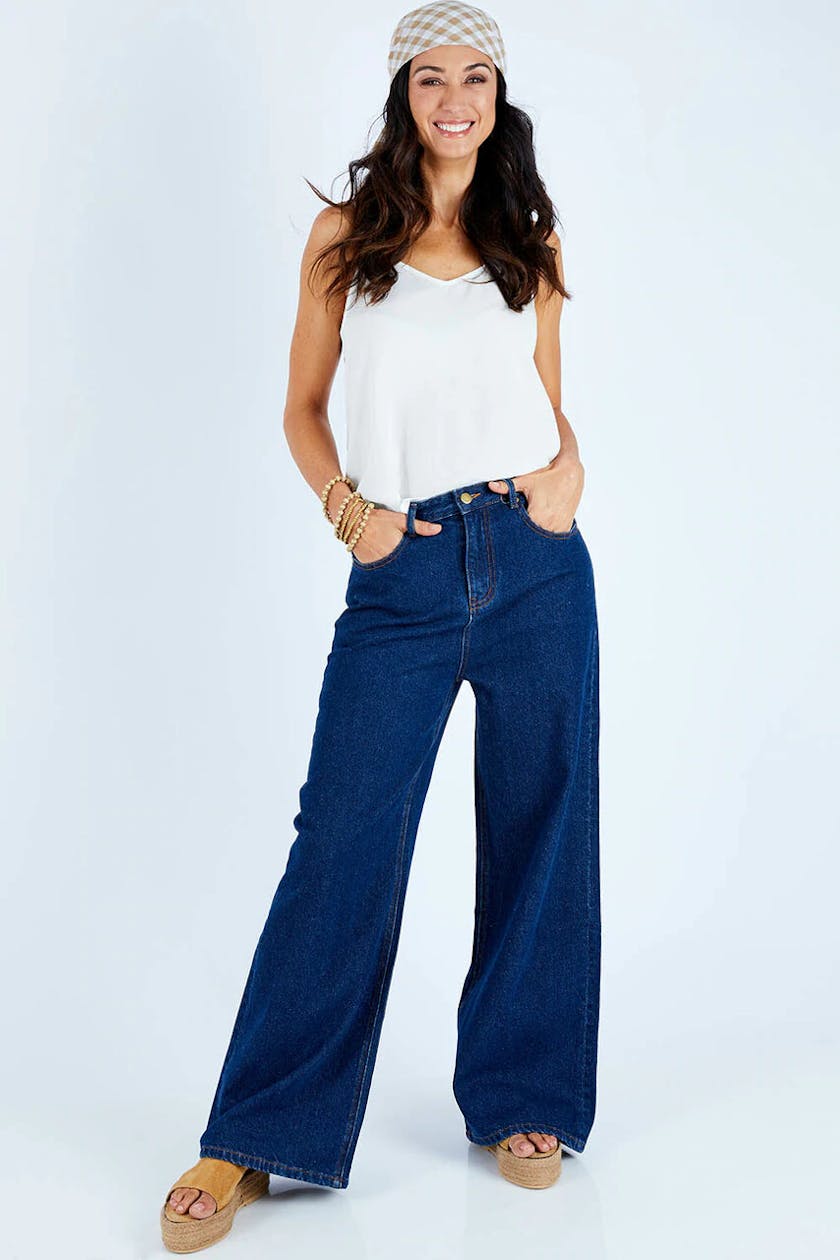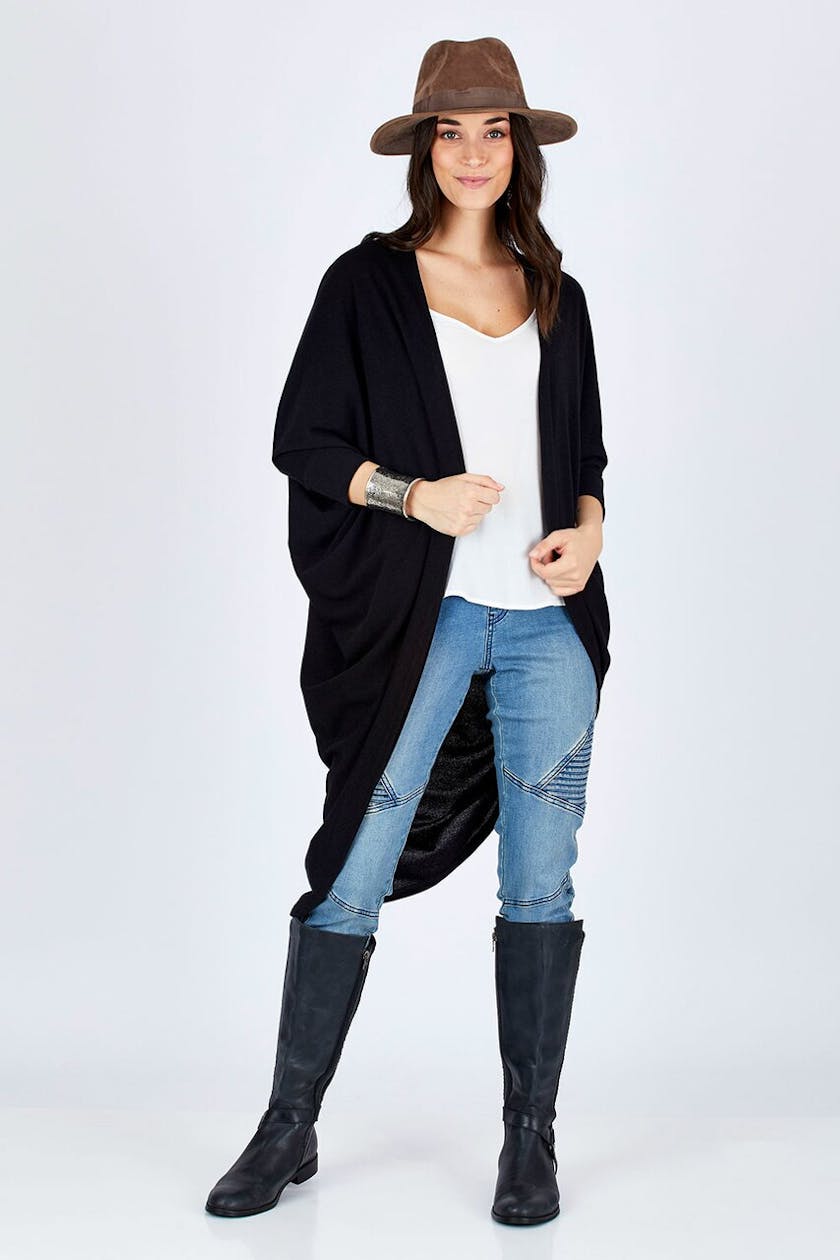 Common shapes in denim jeans
Skinny leg jeans
Skinny jeans are typically jeans that hug your ankle, they're a tighter fit and they'll elongate your leg length. Great for those who are petite or shorter looking to add some extra height and great for layering under boots in winter. Head on over to shop our skinny range.
Straight leg jeans
Straight cut jeans can be worn by the majority of body shapes, they're very versatile. Not quite as ankle hugging as the skinny leg jean, however and still great to tuck into boots. Here's some suggestions if you think the Straight cut is for you.

Boot cut jeans
Not unlike the straight leg, the bootcut jean are mostly up and down with an ever so slight flare at the bottom of the leg, creating more room around the ankle area. If you're a girl uncomfortable with wearing jeans tucked into boots these boot cut jeans may be the perfect option for you.

Flared leg jeans
Wide leg jeans are a great option to balance those curves, girls with wider hips will find they feel less bottom heavy in a pair of these jeans, they're great teamed with flats or heels and can come high waisted making girls with a slight tummy feel more secure and comfortable. If you think this sounds like you, shop flared leg jeans.

Jeggings
Ahhhh it's all about comfort, jeggings are ultra stretchy and therefore provide ultimate mobility without restriction whilst still looking like traditional denim. A very popular choice for our beautiful yummy mummies (or our mummies to be), the jegging is also perfect for those casual sunny Sunday mornings at the markets, we've got you covered for jeggings.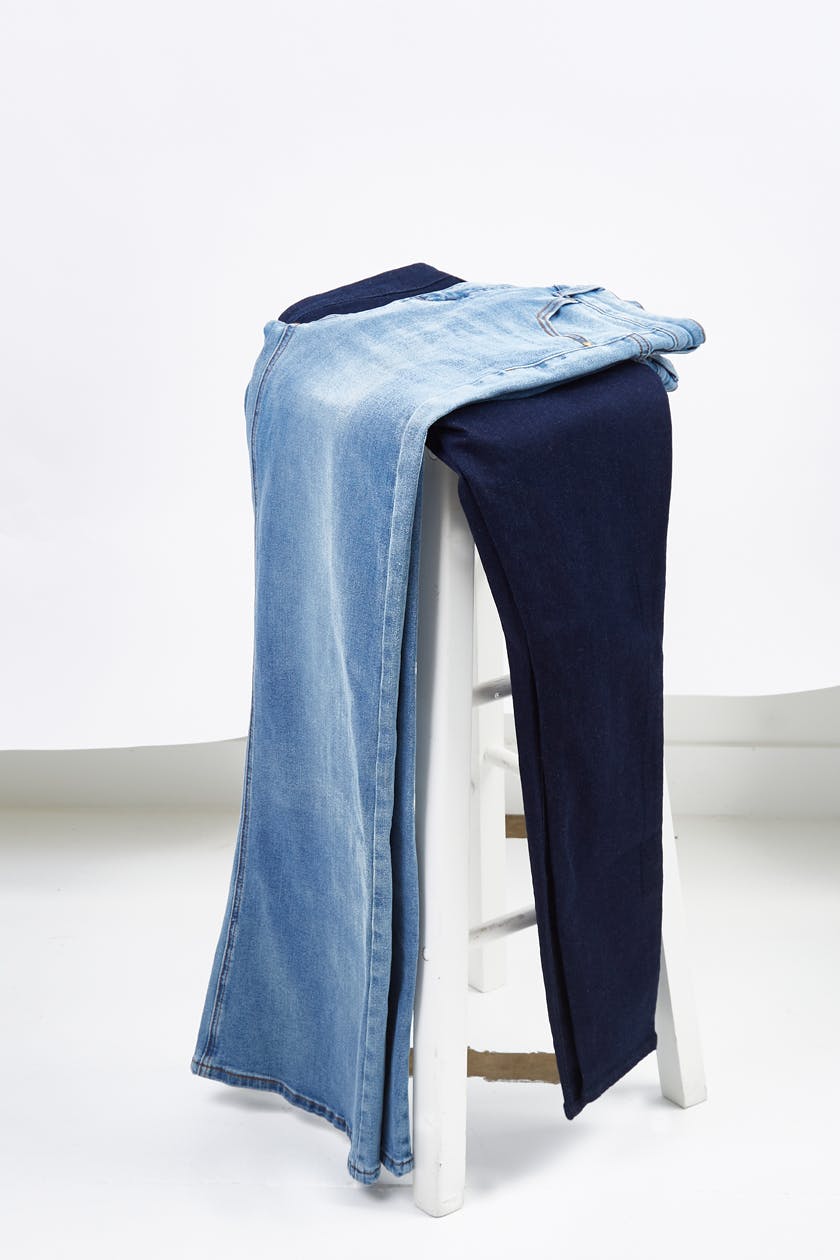 High Rise
High rise jeans traditionally come up to or above the belly button and are great for tummy trimming or if you're looking to tuck in a shirt or top. They make the stomach appear flatter and assist with holding in any lady lumps.

Mid Rise
Mid-rise jeans are just below the belly button and higher than the hips, a good 'happy medium' if you're not wanting to have them sit too low on your hips and happy for some coverage on the stomach region.

Low Rise
Low rise jeans sit just below your hips above the pelvic bone, they expose the majority of your stomach / tummy area and may be utilised to show off those abs you acquired after the 12 week challenge we spoke about!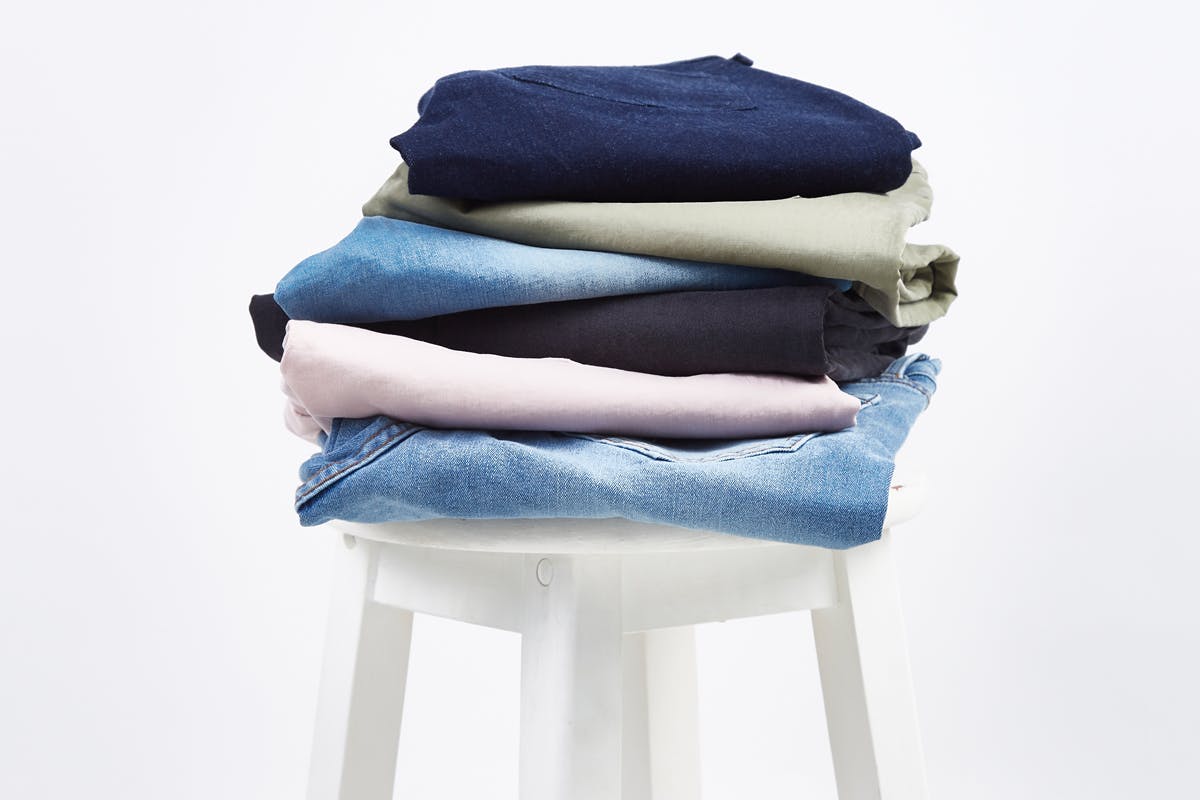 Traditionally since the beginning of time we've always had a specific image in our minds when someone mentions 'jeans'. Generally speaking we refer to jeans as being blue denim, however as with most things in this world, denim is also advancing and we're exposed to many more colour choices these days. 
TIP: To help you out, our style team has lovingly crafted a series of denim outfits for any gal needing some inspiration.
Light denim
White and lighter coloured jeans are becoming popular with women wanting to achieve the 'resort wear' look and are traditionally worn on a more casual basis paired with espadrilles or sneakers. As with most clothing items, lighter colours will show a lot more shape so for someone like myself with larger hips and thighs I tend to stick to my traditional or darker denims however, wearing lighter denim can be a great way to balance out your shape. For example, if you find you are a little heavier on top or a reverse triangle shape, popping on some white denim can draw the eye downward and add balance to your look. Our petite birds might also find that a lighter colour denim will add to her shape!
Light or coloured denim can be fantastic if you are a skin tone that needs to wear darker colours close to your face or on your top half. White denim can also act as a bit of a blank canvas that lends itself to bright, bolder prints on the top half of the body, or in turn on your feet.
Dark denim
Now… to the dark side! Slimming, slimming slimming… this is what darker jeans do for all of us, especially us girls who are pear shaped. The darker the jean, the slimmer and longer the leg will appear. Dark jeans are very versatile, they can be worn both casually with a tee and sneakers and with a dressy top and heels to a night out with friends. Black jeans have become more and more popular with ladies dressing for 'smart casual' and are a great to wear with bright or light colours on your top half if you need to steer clear of darker garments close to the face.
Prints look fantastic with darker jeans, the combo of leopard print and black jeans can be utilised time and time again as well as bright bold colours on the top section of the body to lighten up the outfit. 
TIP: Pair your dark jeans with a metallic top and heels to automatically dress up your outfit.
So how do I find jeans to suit me?
We're glad you asked… below are our two top tips straight from the experts, AKA our birdsnest girls, to get you into the perfect pair of jeans minus the frustration.
Step 1. MEASURE
This is ultimately your starting point, make sure you measure the two areas listed below so you're sure those jeans are going to fit. We've even included a video from Steph in our styling team to assist you in measuring correctly.
Waist - Measure around the fullest part of your waist.
Hips - Measure the widest part of your hips.
Step 2. IDENTIFY your body shape
As women, we all know and recognise our unique qualities and shapes. We delved into this a little earlier in the piece when we discussed different jean shapes that may suit different body types. Answer some questions about yourself to identify what you're looking for in a jean.
Do you want to add or minimise shape?
Would you prefer to show off your tummy or hide and flatten?
Would you prefer something stretchy or structured?
Do you typically wear fitted or loose clothing?
Asking yourself these questions will point you towards a certain style or colour selection and when in doubt, always try your jeans prior to purchasing. How do I do this if I am shopping online? I hear you ask! Our birdsnest Changeroom Upgrade is the perfect option for anyone who is on the search for the perfect denim! (Keep scrolling for more info!)
A good pair of jeans is like a black or white t-shirt, they're a must have staple piece in your wardrobe. Again, they can be dressed up or down for a smart casual or casual look. If you're a girl who finds it difficult putting things together OR even if you've just totally run out of inspiration, our styling team has created a whole bunch of options for you to consider, just head on over to Outfits with Jeans on our site.
It's always a great idea to think about where you're looking to wear the jean, are you off to drinks after work? Visiting the markets? Grabbing coffee with a friend? Your occasion will often determine the style or colour of jean you're going to need.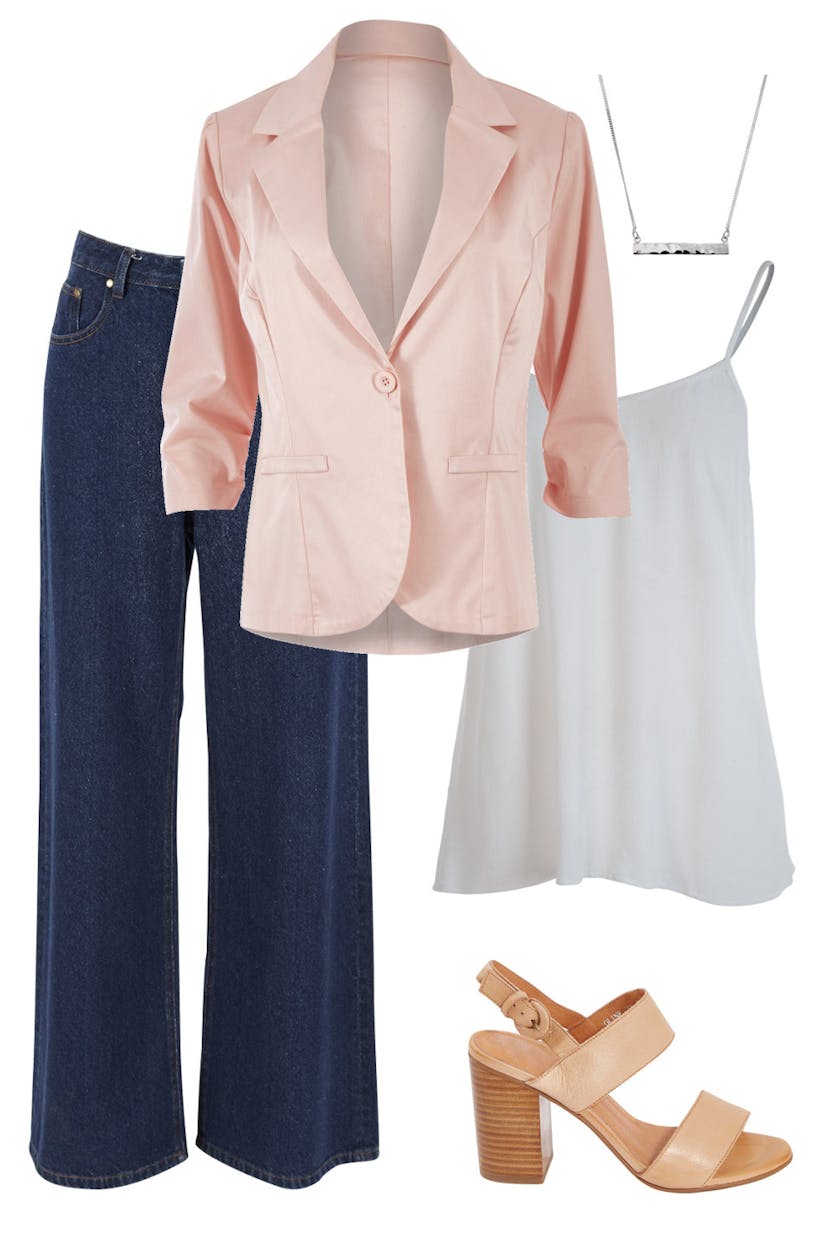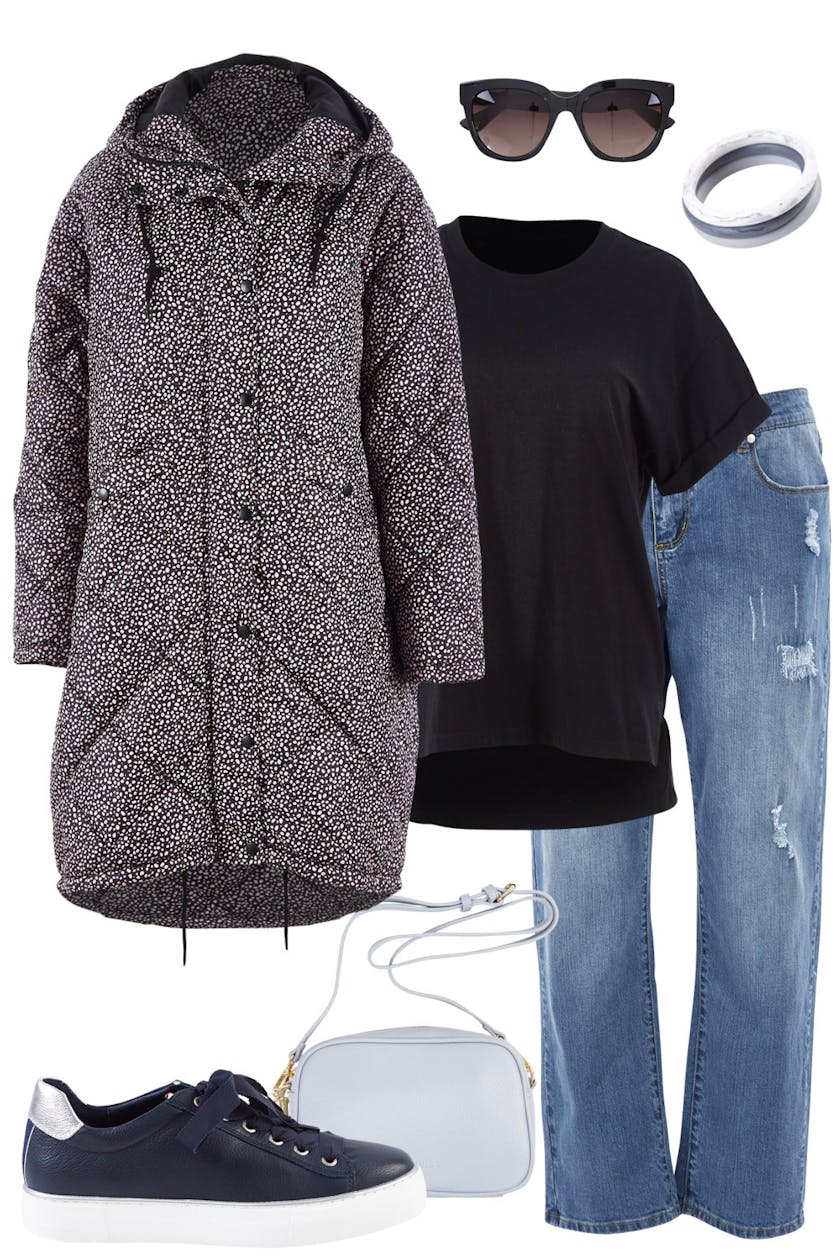 Here at the Nest we have a few favourites within our midst who we believe supply great jeans, there are so many brands out there but this is a little bit about the labels we stock.
Riders by Lee
As we all know, Lee has been around the traps for a while, the Riders by Lee brand has some great high waist styles on our site in dark and light denim, they're comfortable to wear with options for dressing up or down. Shop our options for Riders by Lee.
Not Your Daughters Jeans
A popular one with or birdsnest girls not just because of their awesome name, this brand is designed to make you look and feel a size smaller using a special patented lift and tuck technology. Not Your Daughters Jeans will lift and enhance your curves whilst flattening and flattering. What a mouthful!
Wakee Jeans
This brand creates really comfortable denim, without sacrificing style which is all a woman wants in a pair of jeans isn't it? Wakee Jeans create a range of jeans in varied colours and styles to fit many of our body shapes.
New Arrivals & Best Sellers
We've love to keep it fresh and have new styles / colours in denim arriving all year round. If you're looking to keep up to date, you can view all our new arrivals landing at birdsnest, this is updated daily with the newest styles. It's also important to keep in touch with our Best Sellers they're there for a reason and will quite often have other customer reviews that may be helpful in finding your perfect fit.
Take advantage - birdsnest change room
For us here at birdsnest, it's integral that our girls feel happy in what they're wearing so we as a retailer, we've got some extra perks to help matchmake you and your perfect pair of jeans. If you haven't heard of the birdsnest change room we suggest you check it out...
Love, the birdsnest girls x