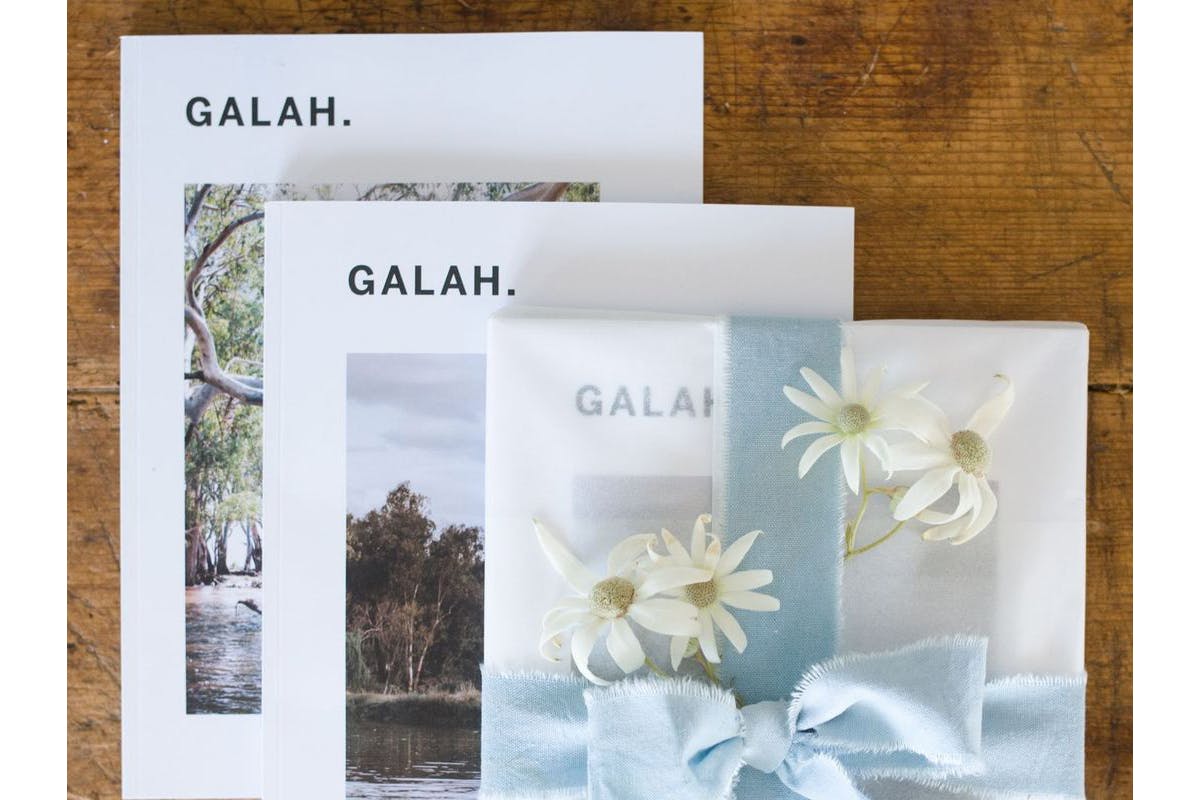 We love sharing with you stories that inspire us, especially those that are very close to our home and our hearts! Which is why we are very excited to shine a light on Galah magazine! Okay - we know what you're thinking... 'not another bird analogy'! We promise it wasn't us this time, and we promise you're going to love this bird just as much as we do. Galah is a gorgeous seasonal publication that celebrates the stories, people and places of regional Australia.
Recently we were lucky enough to chat with Annabelle Hickson, the creator of Galah, to get to know her and her brainchild a little better.
Q: You're a city girl who moved to the country.  You had a blossoming city career.  What was your biggest challenge moving to the bush?
A: Working out how to create work for myself. I was born to be a good employee. When I worked at The Australian, I liked having a boss and colleagues. I liked having clear goals set out for me in my job description. I liked pleasing people I respected. I liked over-delivering. But after moving to the country and finding there were not any jobs for ambitious journalists locally, I had to work out how create my own work and then how to be my own boss, how to be self-accountable and how to deal with the uncertainty that comes with freelancing and starting businesses. I am very much an accidental, even reluctant, entrepreneur. If I so much as hear the word salary, I want to drop everything and run straight for it.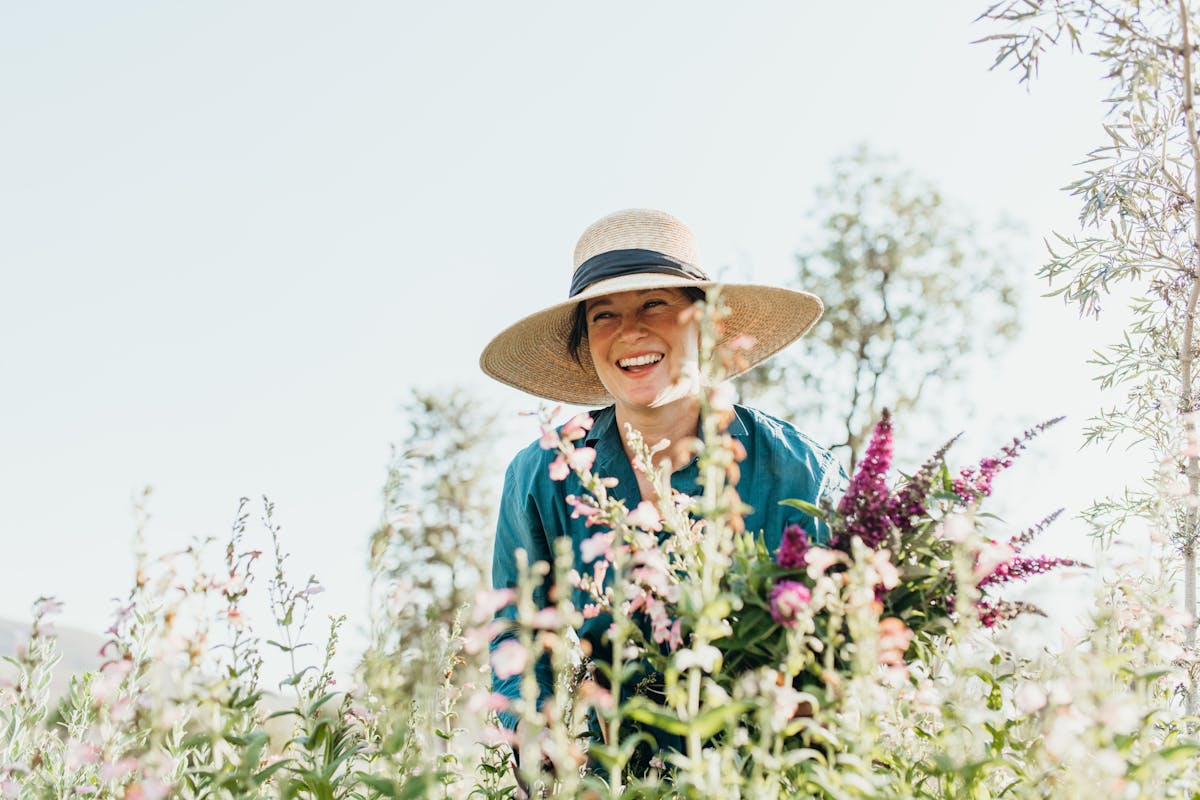 Q: You've worked as a writer, a photographer, you've written a book and have a podcast.  Where does "mother" and "farmer" fit in?
A: I have no idea how to be a farmer. I have always kept my work very separate from the farm's. I have never driven a tractor. I don't do the books. I seasonally lend a labouring hand when it's time to sort the harvested nuts from rocks and sticks and whatever else the harvester picks up that is not straight pecan, but I certainly have not been involved in any important decisions like what variety of pecan do we plant or how we maximise water efficiency. 
I see other wives planning the annual budget and leading meetings with their bank manager and using the two-way to radio out instructions about going to a paddock with a number for a name and delivering hot thermoses and sandwiches wrapped in grease-proof paper to their husbands on their long tractor shifts, or taking over the shift themselves. It never crosses my mind to do things like this. I cannot remember the paddock numbers. I still don't know how many acres our property is. I have only recently mastered the art of driving a manual car. A tractor feels a long way off. This is not something I am particularly proud or ashamed of, it just is.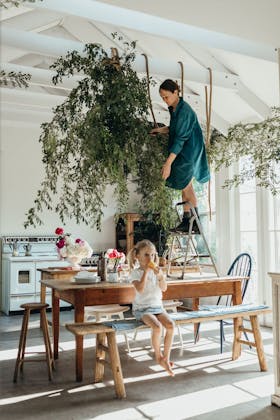 As for being a mother, I often worry I am not getting the balance right. I am a bit of a workaholic. I always seem to be able to find energy for it. But I don't always find the energy for playing with the children, or answering all their questions, or working out what their ideal extracurricular activities should be.
The business of work often can feel so much easier to me than the enormity of parenting. The long-term results will, I guess, be evident in my children's future adult therapy sessions, but the short-term upshot is that they are very self-sufficient and show great initiative with tasks that they wish I would do but know I won't. My 11-year-old daughter just organised a Secret Santa for our extended family. She is not au fait with copy and paste, so she individually wrote an email to every single person involved. I knew nothing about it until my mum called me the next day.
Q: The question we all want the answer to: how do you fit it all in?  What's your secret?
A: I don't fit it all in. I am very much of the belief that life is four gas burners: One burner represents your family, one is your friends, the third is your health and the fourth is your work. American writer David Sedaris suggests that in order to be successful you have to cut off one of your burners. And in order to be really successful you have to cut off two. So when I want to turn up the heat on, say, the work or family burners, I cut off the flames to those other departments.
I don't think there is a magic secret to being able to do it all. I think it's more about choosing what not to do.
I don't think there is a magic secret to being able to do it all. I think it's more about choosing what not to do.
Q: You've seen change in the way regional Australia is viewed by its cities - what (in your view) were the catalysts for this? 
A: Australia is such an urbanised country these days. About 85 per cent of us live within 50kms of the coast. For the past few decades, regional Australia probably hasn't featured too much in the forefront of urban Australia's thoughts.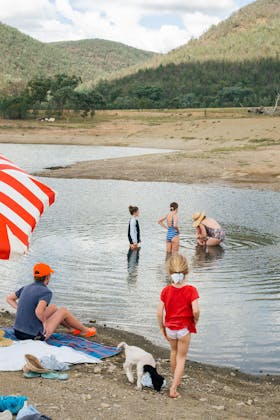 Although more recently this has started to change. A recent study by the Regional Institute shows that for the first time in a long time, more people are moving into the regions than out of them. If I had to guess at why, I'd say it is because of the convergence of crazy city real estate prices, the cultural blossoming of regional centres and more flexible WFH opportunities. Put COVID in mix, and life in regional Australia is starting to look really good.
I also think things like #buyfromthebush have been fundamental in showcasing regional Australia as a place of creativity and opportunity. The social media movement is so refreshing because it directly benefits regional retailers and makers and it is not based on the presupposition that we are victims who need rescuing. It is less drought relief and more rural empowerment. And it certainly portrays regional Australia as a place where you would want to live.
Q: What was the turning point that switched on the little voice in your head that said "start Galah Press"?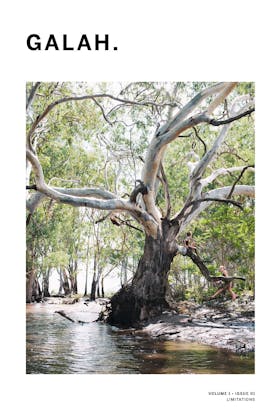 A: It's this feeling of excitement in regional Australia these days – it's palpable – that flicked the Galah switch to ON. It's a dynamic place, with farmers, yes, and weatherboard verandahs, yes, but also so much more.
It's a dynamic place, with farmers, yes, and weatherboard verandahs, yes, but also so much more.
Q: Who is the person who most inspires you?
A: This sounds really corny, but it is my husband Ed. He's taught me to not be so scared of giving things a go. To work out the risks involved, to decide whether you can live with those risks and then to go for it full throttle.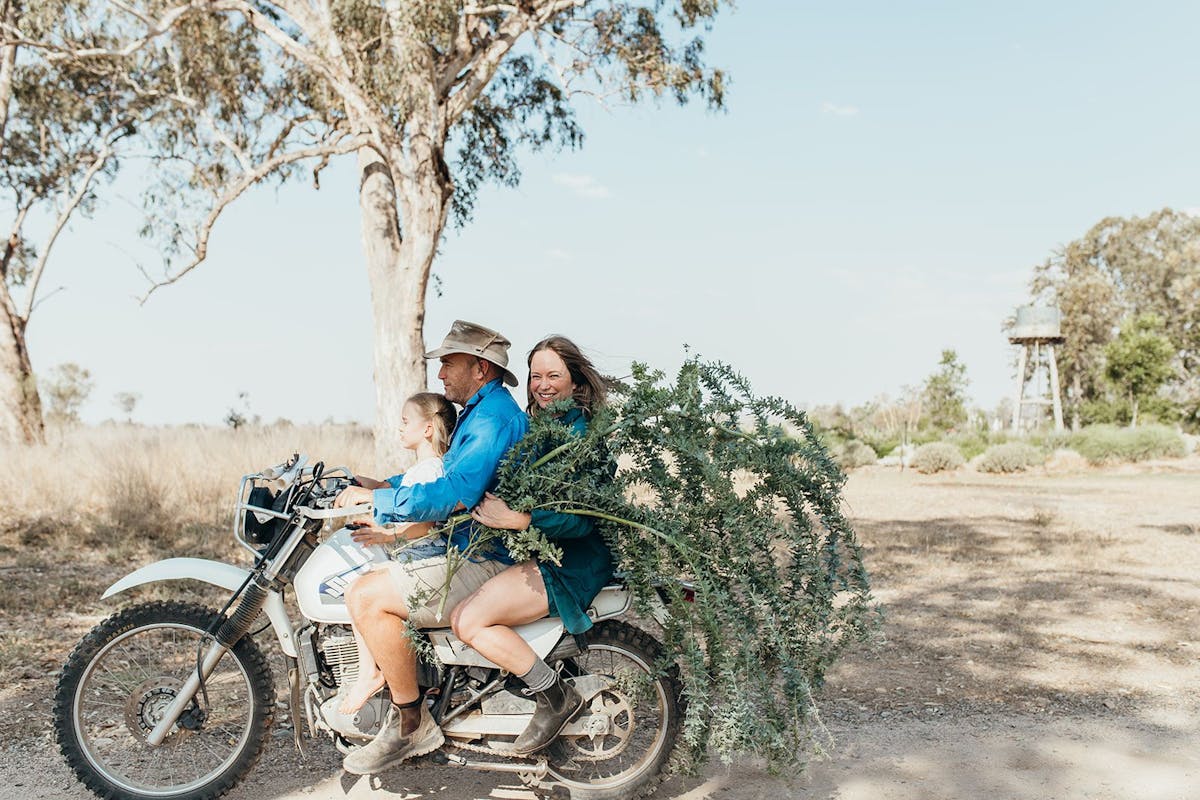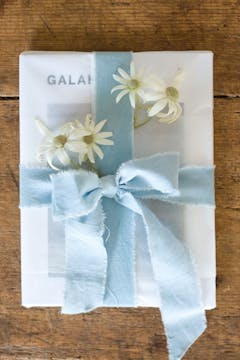 Shop Galah
Not only by buying this gorgeous magazine, are you helping to shine a light on the people and stories of regional Australia, all sales of Galah magazine from birdsnest will go directly to Keep It Cool as a part of our Books For Good initiative. Keep It Cool is a not for profit organisation based in Jindabyne NSW, that plants trees in an effort to draw down carbon from the atmosphere and keep our planet beautiful. For every $5 raised, Keep It Cool will plant one tree!
Shop Now
Love, the birdsnest girls x