Hailing from the mountains, we always feel a little rejuvenated when that first autumn chill hits the air. It signals not only a new stunning season of orange leaves and crisp sunny mornings, but the perfect opportunity for a total body and wardrobe refresh that compliments the fresh air outside.
It's the time to update our outfit and skin care choices, swapping out summer linens for merino sweaters and reaching for more hydrating products. Accommodating the seasonal change doesn't have to be a challenge - we've teamed up with our favourite Australian natural skin care label, Jurlique, to help you find your perfect style and skin care match this Autumn. 
Upgrade Your Autumn Wardrobe
Autumn styling can be a challenge, when it seems like the weather doesn't want to make up its mind - it might be 5 degrees in the morning, and 25 degrees in the afternoon (or -1 if you're in the Snowy Mountains like us!!). We're here to help you make autumn styling a breeze, rather than a challenge.  Take a look at our top tips below!
1. It's all about the layers!
Layers allow you to keep some of your favourite summer pieces in rotation as they can be layered with thin knits, jackets and cardigans. Your favourite blouse can reign all year round with the simple addition of a statement jacket.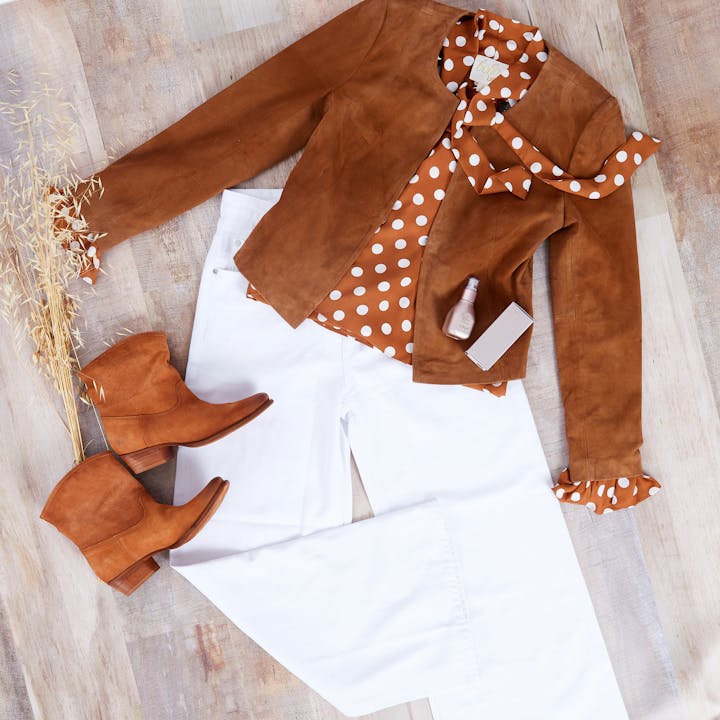 Autumn is all about change, so try something new! Playing around with patterns gives your autumn outfits an interesting twist. Amp up a favourite day dress with some funky navy boots and autumnal statement bag. Add some tights on the cooler days, or a denim jacket for a modern casual look.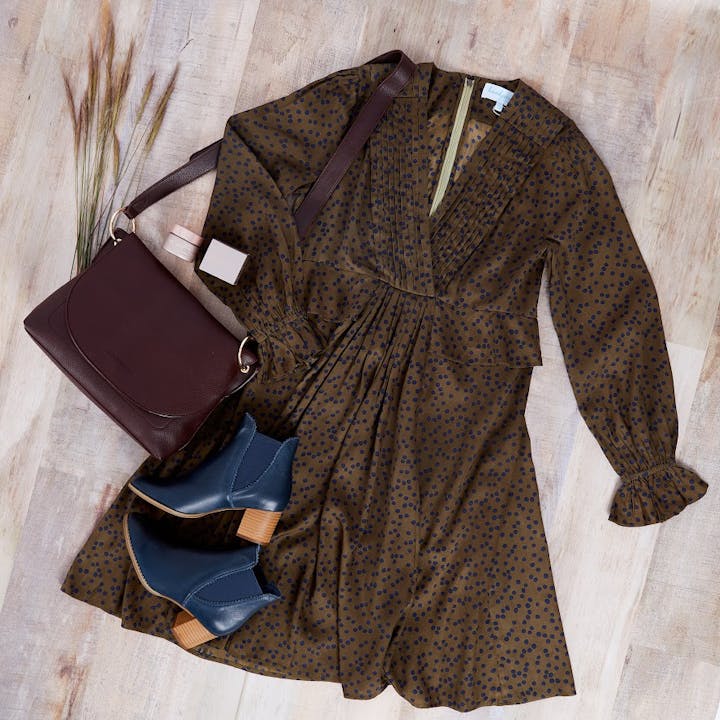 Knitwear can provide instant depth and texture to your look. Styling a chunky knit with a go-to favourite like a denim skirt, is a great way to make sure you get more wear out of your wardrobe classics. Adding a tall boot, rather than an ankle boot will add an extra bit of warmth (and style) too.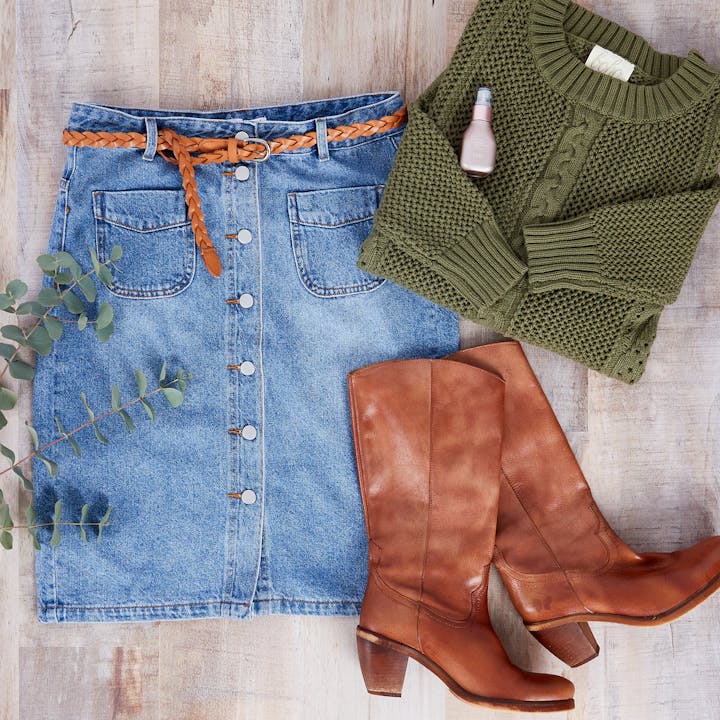 Neutral tones will keep your outfit looking warm and light, even if the weather disagrees. You don't want to get caught out on a sunny autumn day in dark colours! Opting for pieces made of natural fibres like these Cotton Straight Leg Pants from Natural for birds will ensure you stay cool if the day does heat up.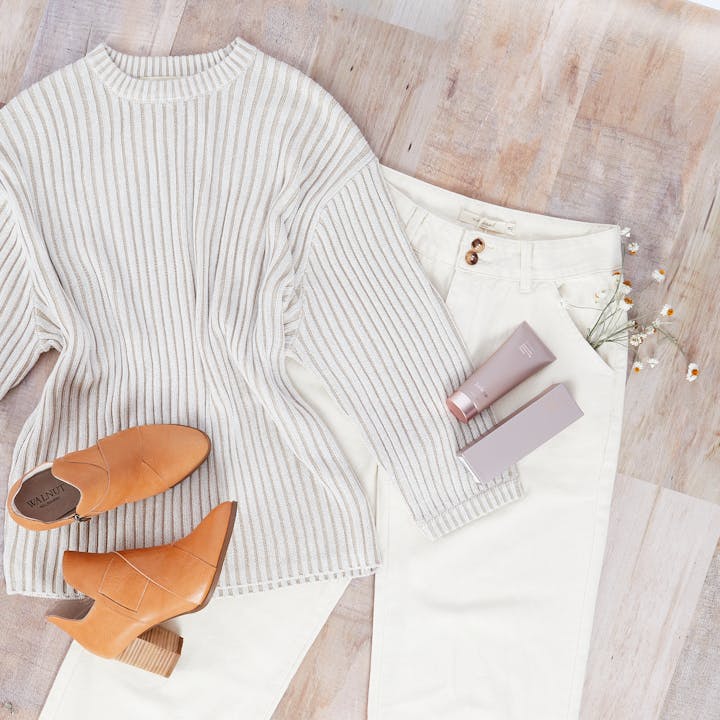 Upgrade your Autumn skin care ritual
At birdsnest we are passionate about helping you love the feathers you are in, and like Jurlique, we know there's no better place to start than with your skincare! A wardrobe refresh is our department, so we asked the team over at Jurlique what their top tips are for looking after your feathers when the change of season arrives:
In the cooler months, your normal skin renewal process tends to slow down. This is what gives the skin a textured and dull looking appearance. To speed up your skin renewal process, we recommend exfoliation to help slough away the dead skin cells. Be careful not to aggravate your skin by using harsh exfoliants and exfoliators. The Nutri-Define Supreme Cleansing Foam contains natural jojoba beads to help polish your skin and encourage healthy cell turnover. At the end of your cleanse, your skin will feel soft, refreshed and revitalised.  
Tip: Aim to cleanse with lukewarm water, rather than hot to prevent extra drying of your skin.
Layering shouldn't start and end with your autumn wardrobe! To keep your skin hydrated during the cool, dry months, indulge in a multi-step moisturising routine. After cleansing, start with a lightweight facial essence like Activating Water Essence, which uses botanical ingredients to naturally enhance your skin's ability to retain moisture. As a bonus, this essence also preps your skin to better absorb your other products, such as serums and moisturisers, and boosts their hydration properties.
Once your skin has fully absorbed the Activating Water Essence, add a second moisturising layer in the form of a hydrating serum. Enriched with the signature Jurlique Rose and Dwarf Lilyturf Root extract, the Moisture Plus Rare Rose Serum is ideal for all skin types, and will protect against moisture loss while boosting skin radiance.
Finally, to lock in hydration, reach for a rich moisturiser like the Nutri-Define Supreme Restorative Rich Cream. Packed with nourishing Spilanthes Flower extract, Horseradish Root extract, and Jurlique's Botanical Blend, this luxe cream replenishes skin's moisture and lipids, leaving you with plump, perfectly hydrated skin.
You can still get sun damage on windy, cloudy and cool days. Dry skin after sun exposure happens no matter the season, so it's important to wear sunscreen all year round. Make sure your sunscreen is SPF 30 or higher. Don't rely on the sunscreen in your makeup to prevent premature skin ageing and sun damage. Even if you work inside you should wear additional sunscreen under your makeup.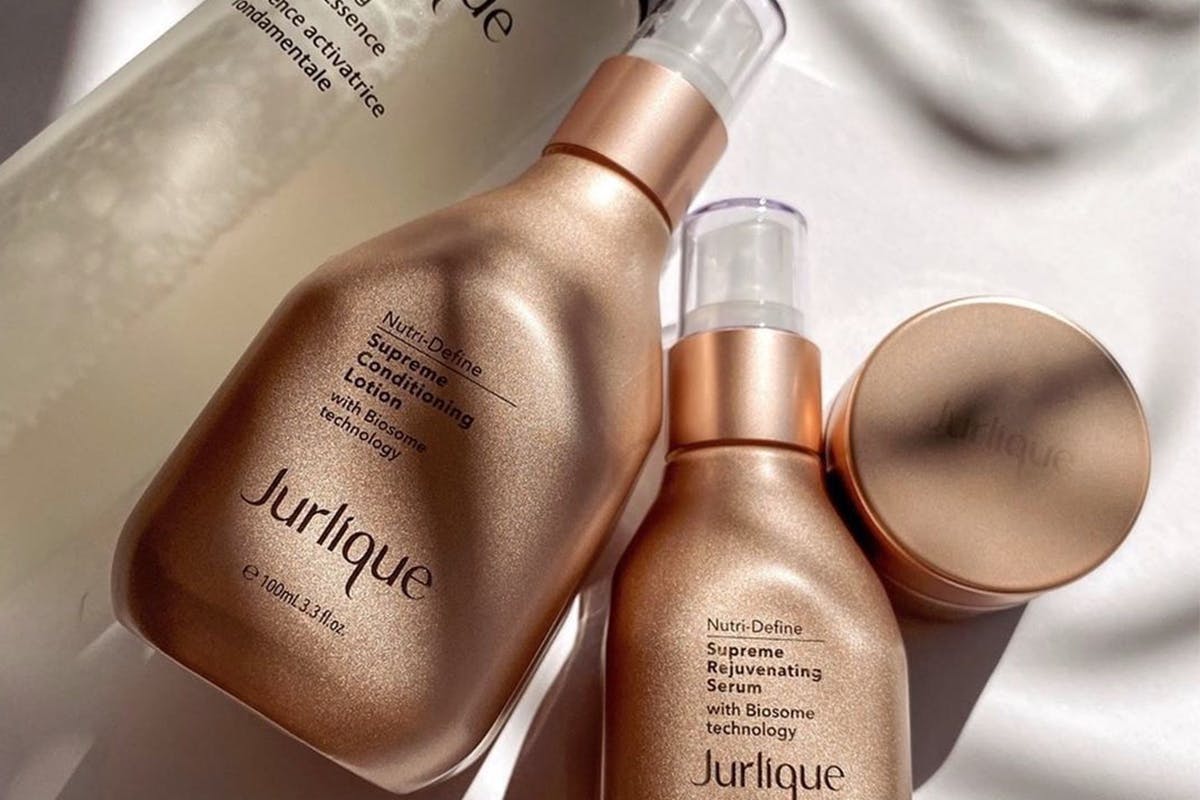 Hello, autumn - hello, new season refresh!
The new season gives you a perfect excuse to treat yourself to a new wardrobe and skin care products. Jurlique is an Australian owned business creating a high performing, natural skin care collection out of the hills of South Australia. Combining Nature's transformative powers with state-of-the-art skin science, there's no one else who gets just how important a new season refresh is!
Love, the birdsnest girls x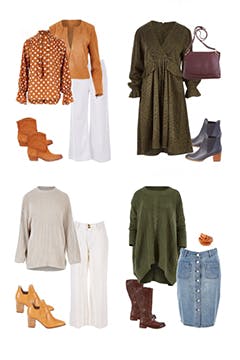 Find your autumn refresh
With 100's of curated outfits, refreshing your wardrobe has never been easier! Visit our outfits page for endless style inspiration.
Refresh here