It's no secret that how you look on the outside can directly impact how you feel on the inside. Yet, we all seem to be a little guilty of loosing our inspiration to wear bright, bold pieces in the cooler months and find ourselves gravitating towards black/navy/grey. Whilst, there is always a time and place for these classic neutrals, too much of a good thing isn't always a good thing, you know?
It's time to ditch the security (and dullness) of your neutral wardrobe, and start dressing happy by adding some colour to your look. With these simple to follow steps, you can easily inject some well deserved dopamine dressing into your outfits.
1. Introduce a bit at a time
It can be a bit overwhelming when you're experimenting with colour for the first time, so don't feel like you need to overhaul your wardrobe all at once. Why not dip your toes into the colourful world by introducing a pop of colour at first – start with a statement necklace or earrings. Even a brighter lip colour could be a nice pop of colour. If you're not ready to throw on a loud piece with a busy print you can also start small by choosing a block-coloured accessory that is sure to elevate plenty of looks that already exist in your wardrobe!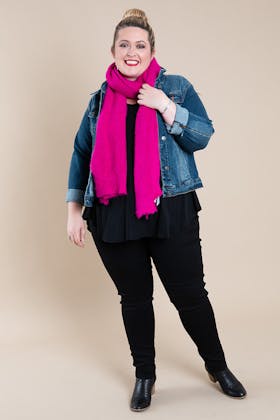 A colourful accessory can be grabbed last minute and used to elevate any outfit. You'll be surprised how something so small can make such a big difference! Although a piece with a colourful print is a great way to add some fun, a bold block colour is definitely an easy and fun way to add some cheer to your winter wardrobe. Sarah has gone extra bold with a bright scarf and coloured lip SHOP THE OUTFIT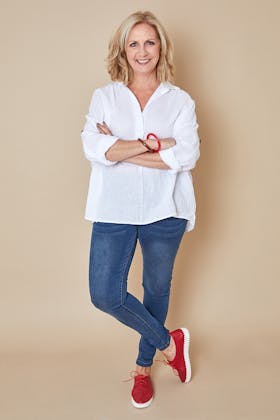 Take it from Dorothy, there's no kind of magic quite like a nice pair of ruby red shoes. A pop of colour goes a long way! Ditch the white sneakers and try adding some coloured shoes to boost your favourite outfit. This is an easy way to add a touch of difference to your look. SHOP THE OUTFIT
2. Start with a block colour
A great place to start when trying to add colour to your wardrobe is to find a colour you adore and build on it by adding classic pieces in neutral colours like blacks, denim, navy, tan. This will break up the block colour a little and can be a great way to style an outfit up and down, depending on the occasion. Stick to a classic colour and stay clear of the 'on trend' colours that will go out of fashion quickly. Confidence is just as effective as a good bit of colour when it comes to adding some life to your wardrobe, so make sure you're always picking colours you love and that work for you!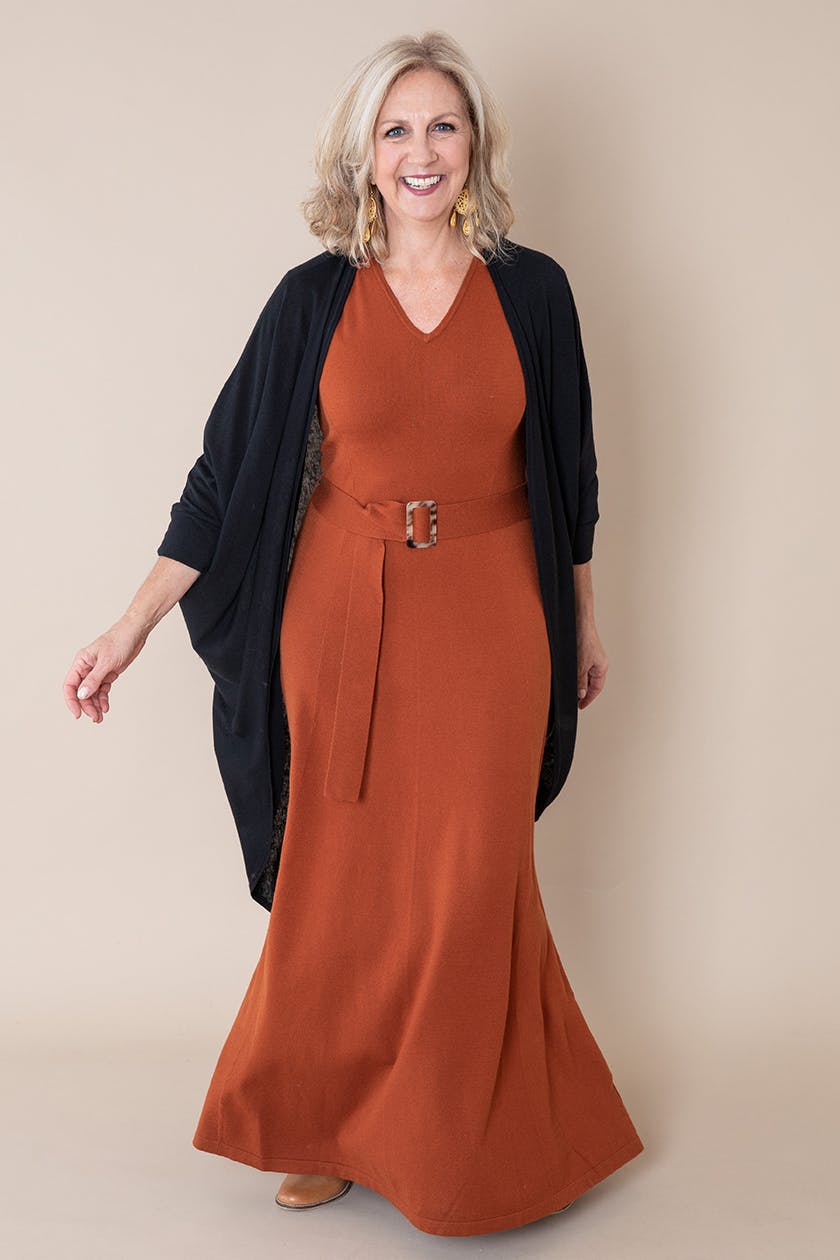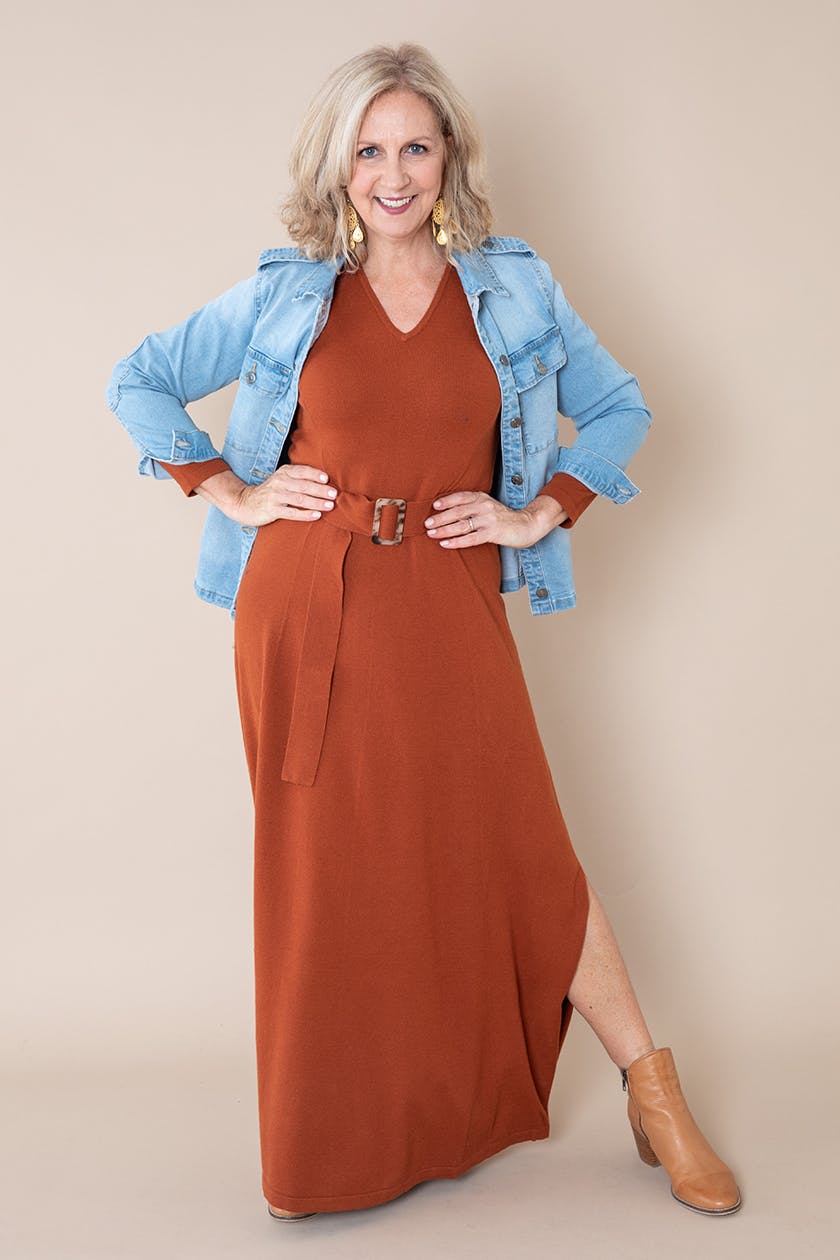 3. Experiment with patterns
Experimenting with patterned clothes is a really easy way to introduce more colour into your wardrobe. Find a pattern that makes you smile – it might be floral, swirls, or geometric. Chances are, it will have lots of colour on it. Opt for a subtle print, one that is classic and timeless and won't go out of fashion. Once you have a few good patterns to work with, adding different colours to wear with it should be super simple (and super fun).
The kimono style is an all-time favourite cut that is easy to style. Opt for a pattern that has an easy to style base colour, like this modern aztec print in classic blue hues. This will bring subtle colour into your outfit with ease. If you're really loving the colour happening, choose your favourite accents in the print and match with your accessories for a subtle, extra pop! SHOP THE OUTFIT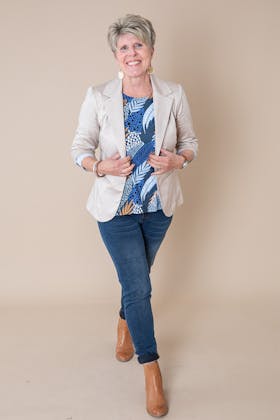 Break up a patterned top with a simple, classic jacket. It allows you to easily add a bold pattern to your look without overwhelming your look and is sure to go with just about everything you have in your wardrobe. SHOP THE OUTFIT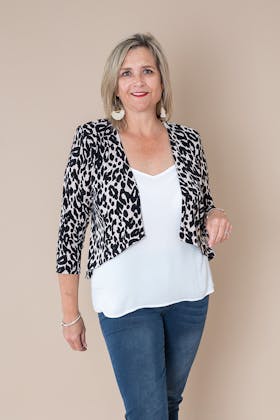 Animal print is a classic print that can be relied on season upon season. With it's neutral base colours, it offers just the right amount of print without going too bright and bold into the world of colour. With more neutral animal prints, have some fun with your accessories or a bold lip to add that little bit of extra fun. SHOP THE OUTFIT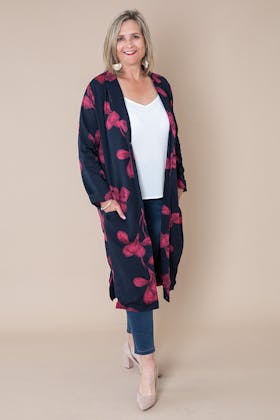 Choosing a pattern that has a really versatile base colour, such as navy, is a simple way to add some floral fun into your look. Pattern doesn't have to always be big bold colours, and lots of them, opt for a piece that incorporates 1-2 colours. SHOP THE OUTFIT
4. Start with a neutral base
You can experiment with having a neutral monochromatic base either all black, white or neutral. Then add a pop of pattern or colour in a classic style like a coat, blazer, over shirt, scarf, bag etc.
If you are feeling a little more daring than the classic neutrals, considering trying the 'new neutrals' like denim, blush, khaki, mustard, tan. These are familiar colours that will add a little bit of character to your outfit without turning (too many) heads.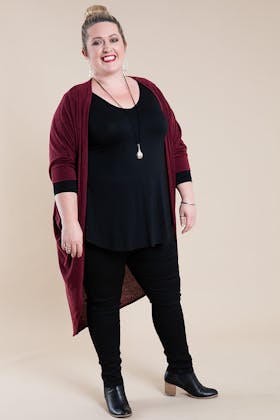 This port colour is your bread and butter for adding a splash of colour to your winter wardrobe. The all black underneath will elongate your figure, but you could also freshen up the outfit for those warm sunny days, by adding a white tee underneath. SHOP THE OUTFIT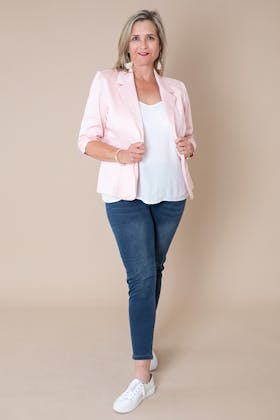 Blush, the "new neutral" is a soft way to add some colour to your wardrobe. Blush can be paired back with any colour, and when you combine it with the classic shape of a trusted blazer, it's a wardrobe staple that you can rely on season after season. SHOP THE OUTFIT
Find a hero piece with a colour or pattern you absolutely love, like a maxi dress or statement pant, maybe even a bright knit, and then tone it down with a neutral piece. This will break up the showstopper piece, by allowing it to still peep out from under pieces, offering any outfit a little bit of personality. Finding a hero piece that works when paired back with multiple neutrals is a great way to give the illusion that you have an endless wardrobe, from just one piece!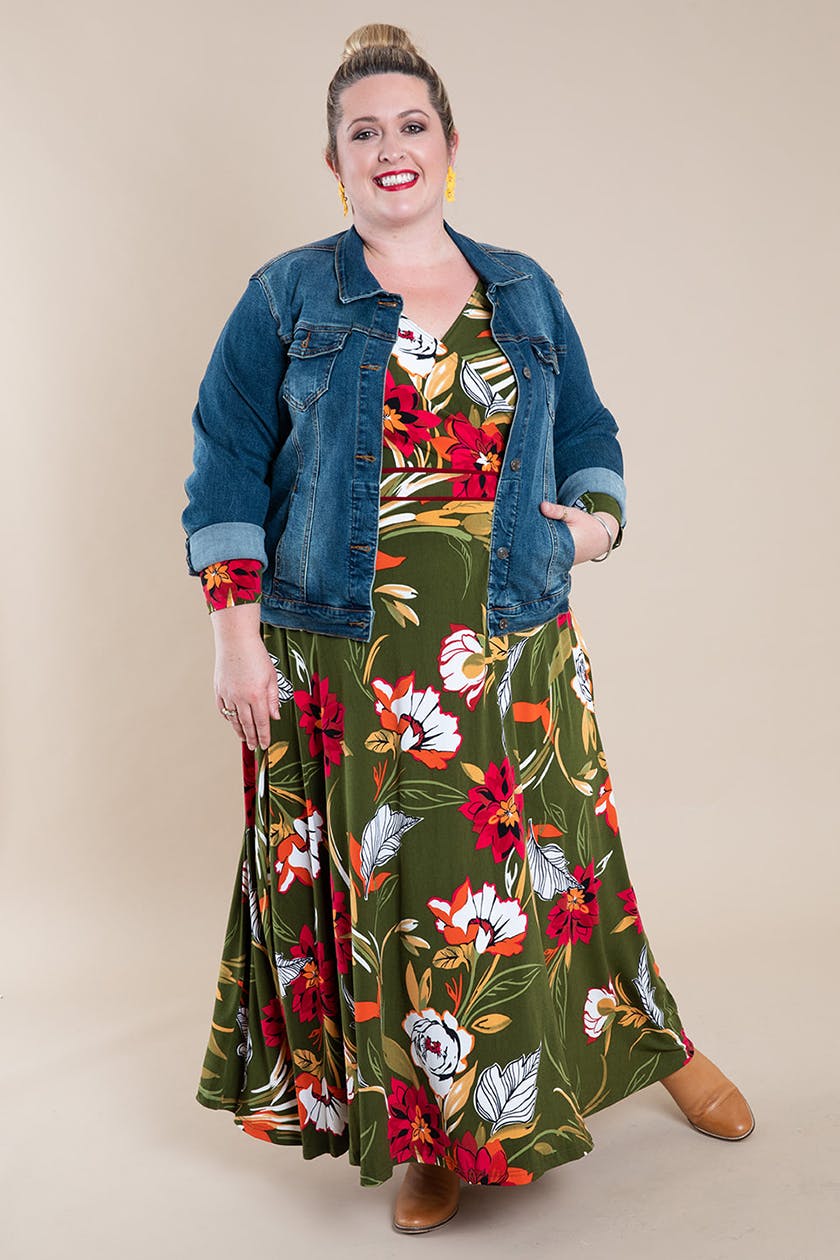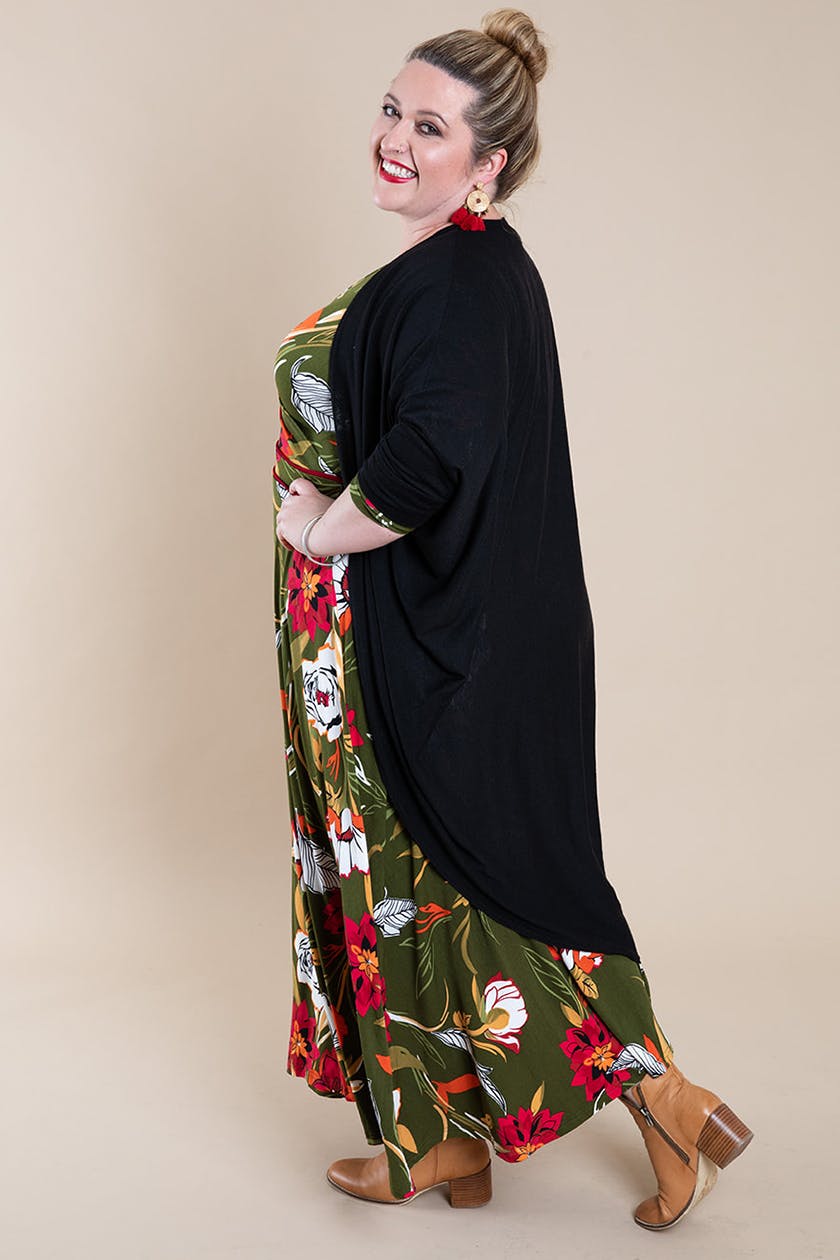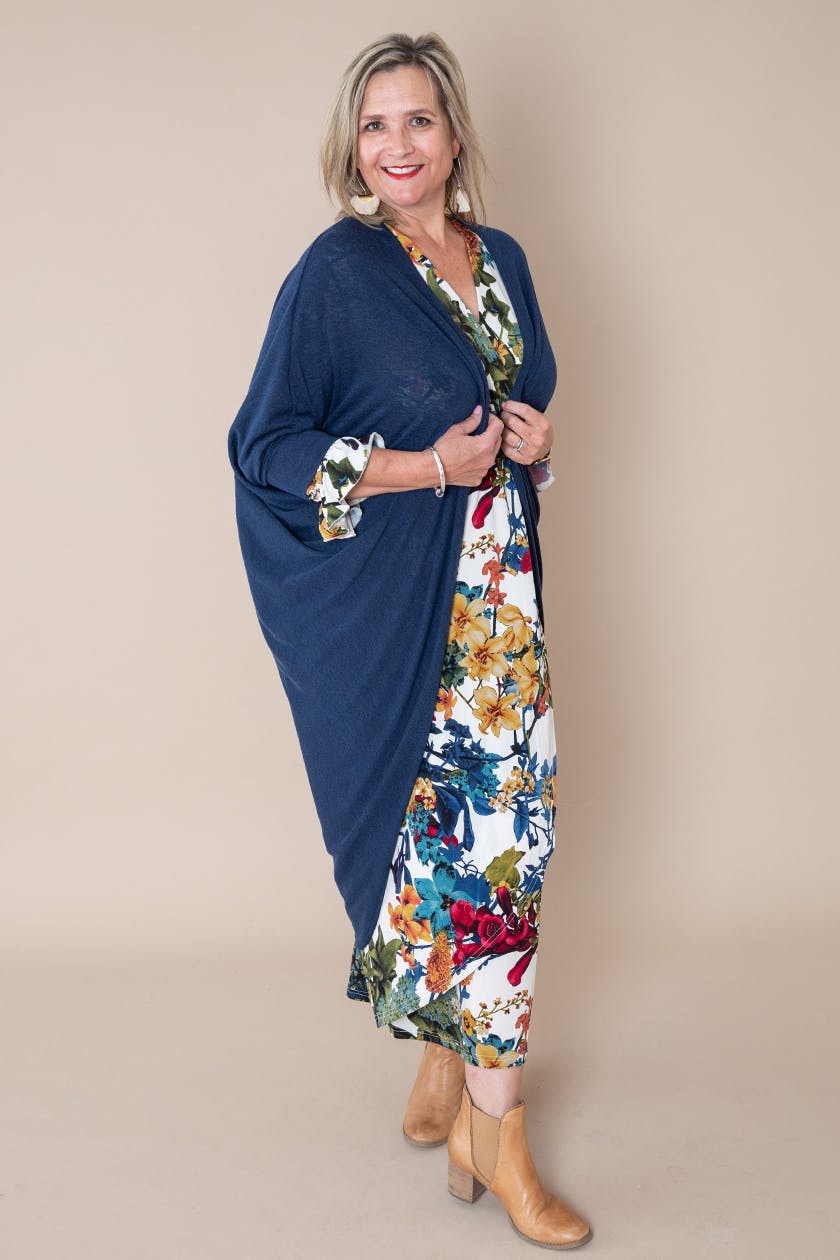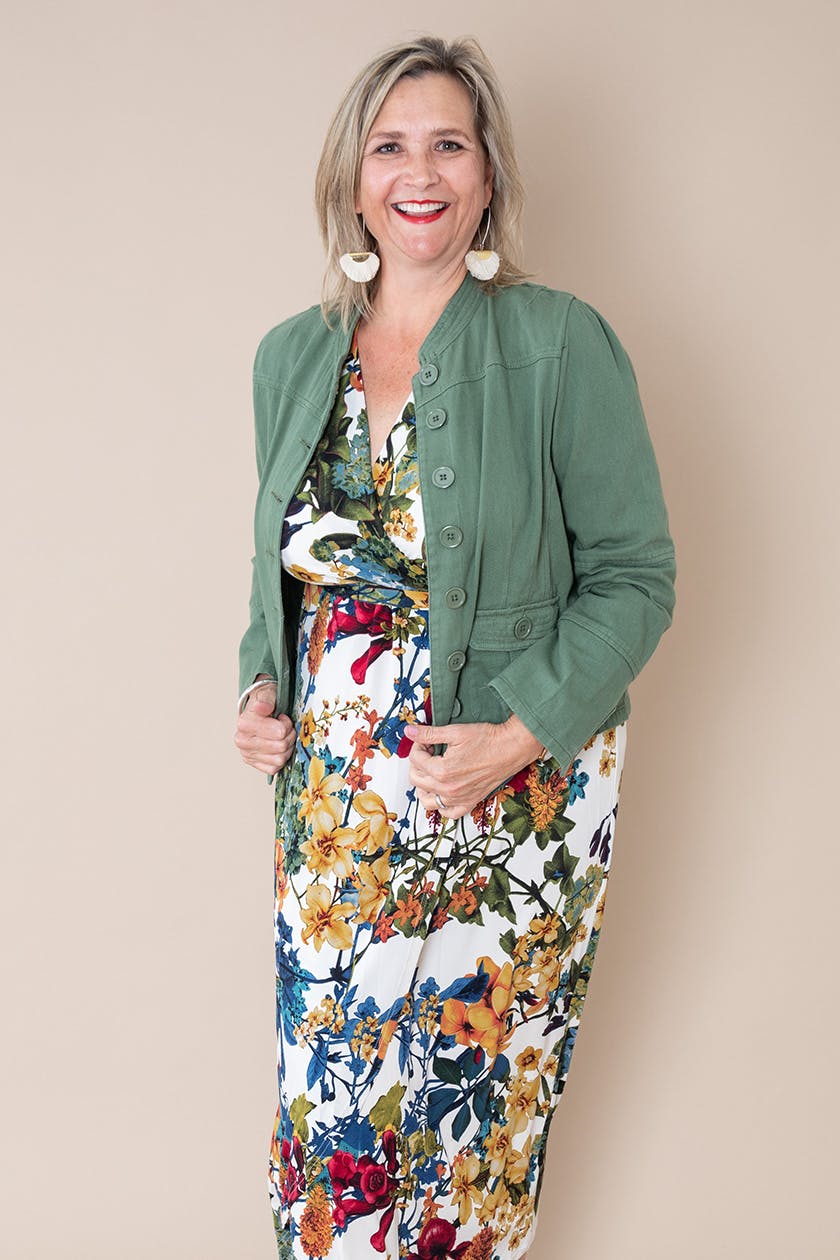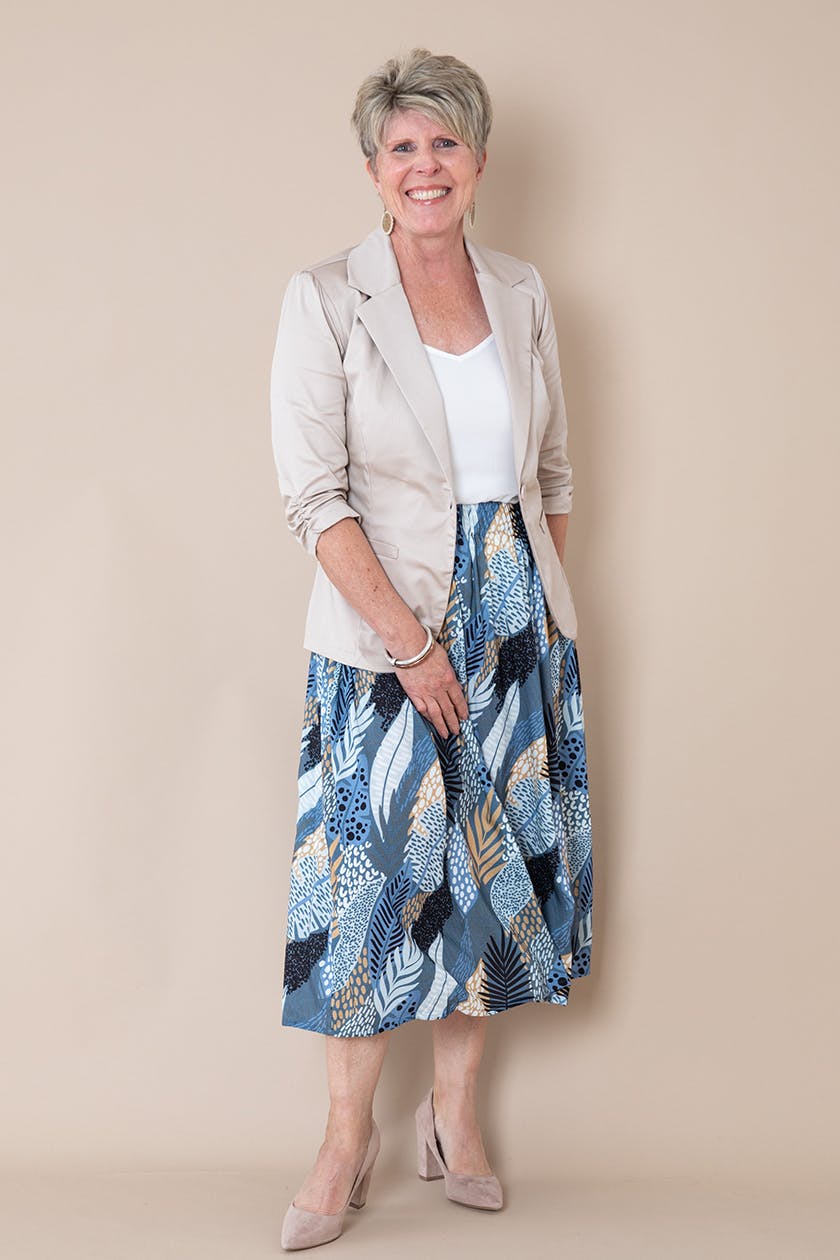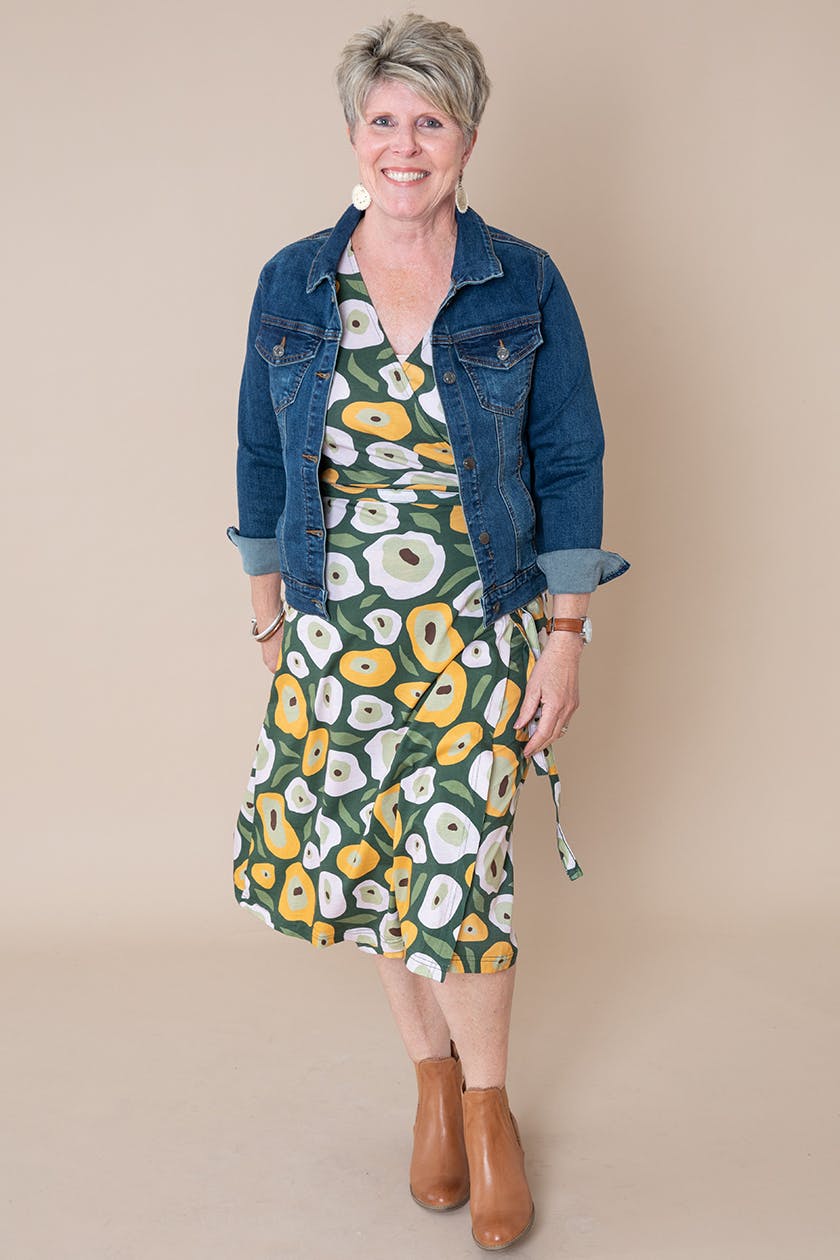 Love, the birdsnest girls x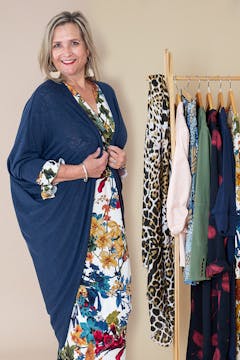 SHOP THE COLLECTION
Whether you're wanting to dip your toes into the wonderful world of colour with coloured accessories or ready to dive head first into bold patterns, feel confident adding some colour into your wardrobe with these carefully curated pieces
SHOP