So, what is Bohemian? Well, if you look it up in the dictionary we found out it means "socially unconventional in an artistic way" which we interpret as, just a little bit unique in the most beautiful, feminine and floaty way. Bohemian style, affectionately known as Boho has become increasingly popular in the realm of fashion trends making it one of the most highly sought after search terms around the globe. Many refer to it as more of a 'hippie' style of dress, that rose in popularity in the 1960's and 1970's but today's modern boho girl we see as feminine, a lover of pattern and not afraid to mix and match that vest with the dress especially in those typically earthy tones. We thought we'd weigh in considering one of our most loved in house labels is in fact our boho bird brand.

It could be described as an artistic way of dressing, the vibe is free flowing with lots of feminine details such as long dresses, cardis, floral/ paisley prints and pattern. The words that come to mind as I write this are gypsy, wanderlust, free spirit adventurer with a little bit of romance thrown in for good measure. I associate all that with the boho girl BUT let's not run away with ourselves just yet because the person most qualified to talk about bohemian style is Peige, the Creative Director of our boho bird brand and when we asked her what Bohemian Style was, she said "The core of the boho aesthetic for me, is that it's personal and relaxed. You wear clothes for no other person's enjoyment but your own. The boho girl will wear pieces to take her through life with ease such as layers of pattern, flowing fabrics, hues to dream in, laugh in and love in.... and everything else in between!"
To hear more from  Peige, check out her Top Winter Picks
Key Features of Bohemian Style
There's no hard and fast rule about any style however there are some common features or themes you can find worn by the 'boho girl'. She'll be staring wistfully into the sunset with her hair caught by the wind daydreaming and wearing: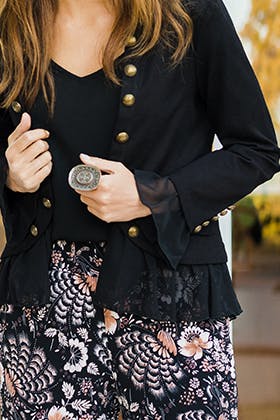 Boho lovers are typically attracted to sleeves… not just any sleeves but decorated ones in particular, it's not uncommon to see embroidered details around the wrists throughout their wardrobe or it might be filled with bell sleeved dresses or tops. Tassels are another must for our boho girls, they love any little detail that'll set them apart.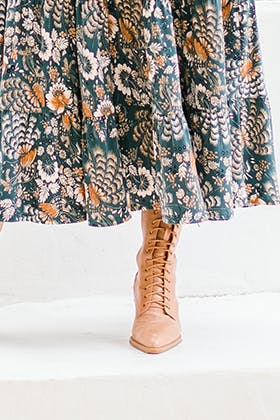 Boho style can be seen a mile away with its unique patterns and prints, quite often these are mixed and matched to create an eclectic looking outfit choice. Many prints fall into boho, the more romantic like floral and paisley down to aztec looking geometrics.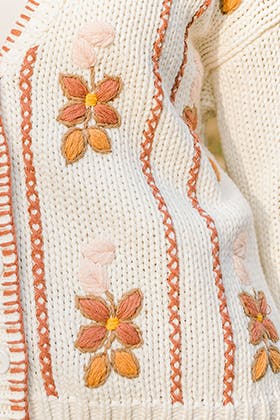 Many of the boho styles you'll come across will include a vast array of textures including but not limited to: denim, lace, leather, suede and crochet or embroidered materials. Distressed fabrics or rips and tears just add to the boho look and feel amongst fashion pieces.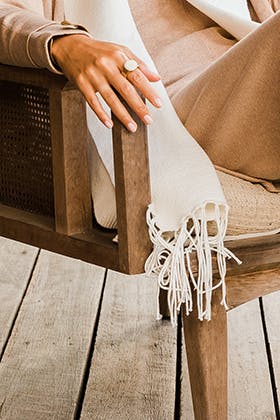 Not always, but most of the time the boho girl can be caught in earthy browns, beiges and whites. They'll mix up their colours and prints with staple denim or neutrals, blue and soft hues are also favourites amongst boho fashion.
Not often will you find a boho girl amongst tight fitting clothing. She'll be at home in flowy maxi dresses, peasant style blouses and loose fitting overalls or drop crotch pants. The fabrics she chooses will be easy to wear and comfortable yet stylish.
If you're looking to put together a boho look for daywear or a casual occasion such as a Sunday market stint, look no further than a denim pinafore dress, skirt or a slouchy knit and jeans obviously depending on the season. The boho style can be dressed up or down by accessories and embellishments but boho is an easy style to wear casually. The nature of the style is loose fitting clothing so a relaxed look can be carried off in a maxi dress, denim shorts or skirts with a long cardi and loose fitting tank top. Flat shoes are a must if you're going with a casual boho outfit, remember this girl likes adventure and you can't do too much of that in heels if you're going to be in them all day.
Colours generally speaking within the boho style are generally pretty earthy or natural mixed with whites and blues which make casual wear pieces very easy to mix and match. Staples such as jeans, skirts, shorts or dresses can be made boho with the right top combination such as a loose fitting, embellished blouse or knits and sherpa jackets. We've included some of our favourite pieces on boho girls rotation for you below.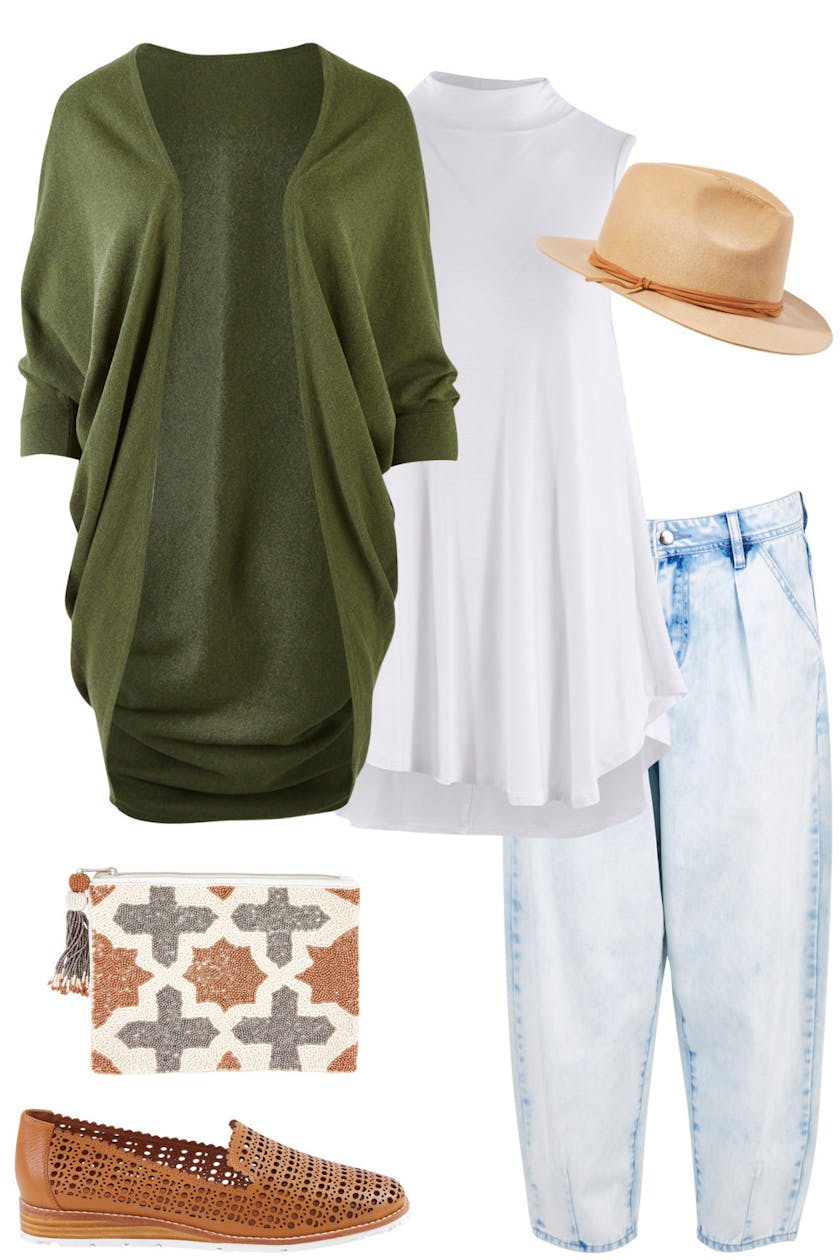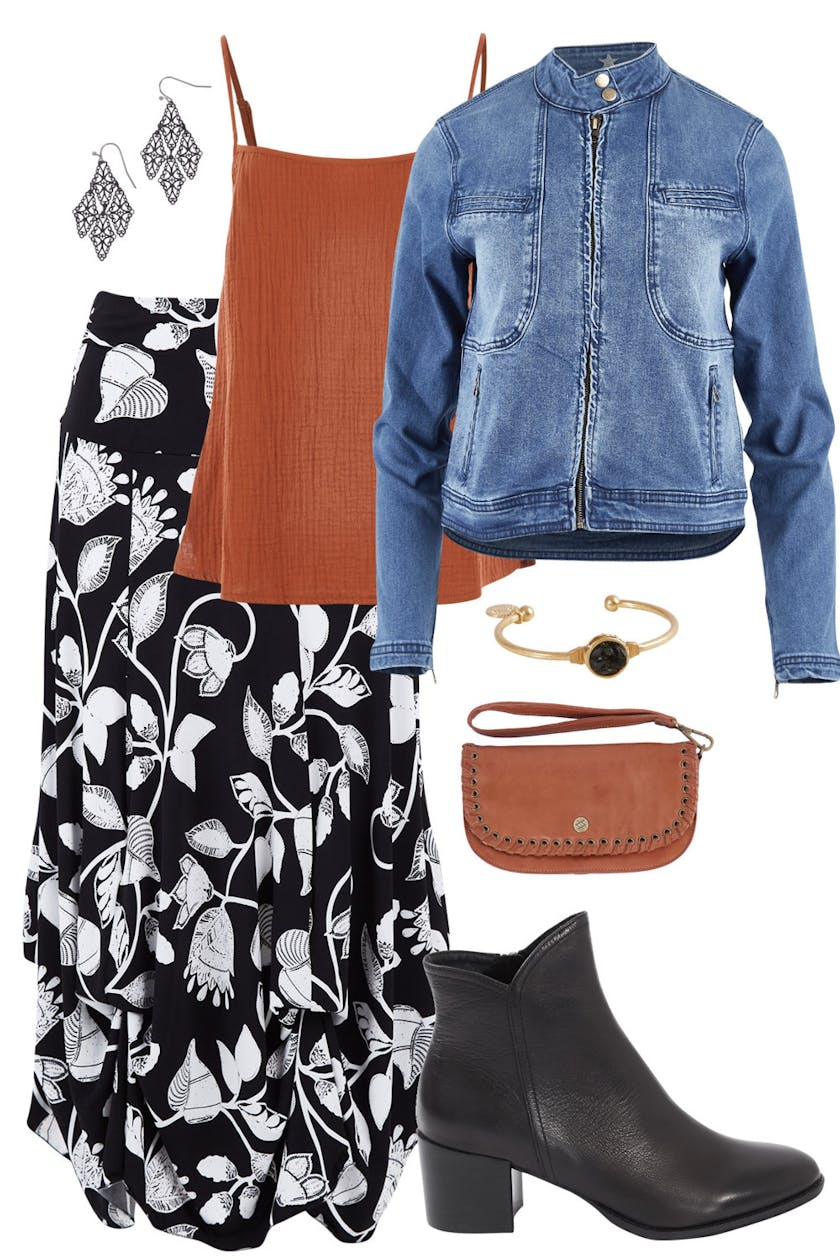 Whatever the season for your boho look, be rest assured you'll find a jacket or cardi that's going to fit the bill. There are so many varied styles that suit the boho look and the textures are varied from jackets in soft fabrics, corduroy, denim, suede and leather. Albeit the styles below are very different in appearance, however the pattern, style and embellishment of each of these fits our boho bird perfectly.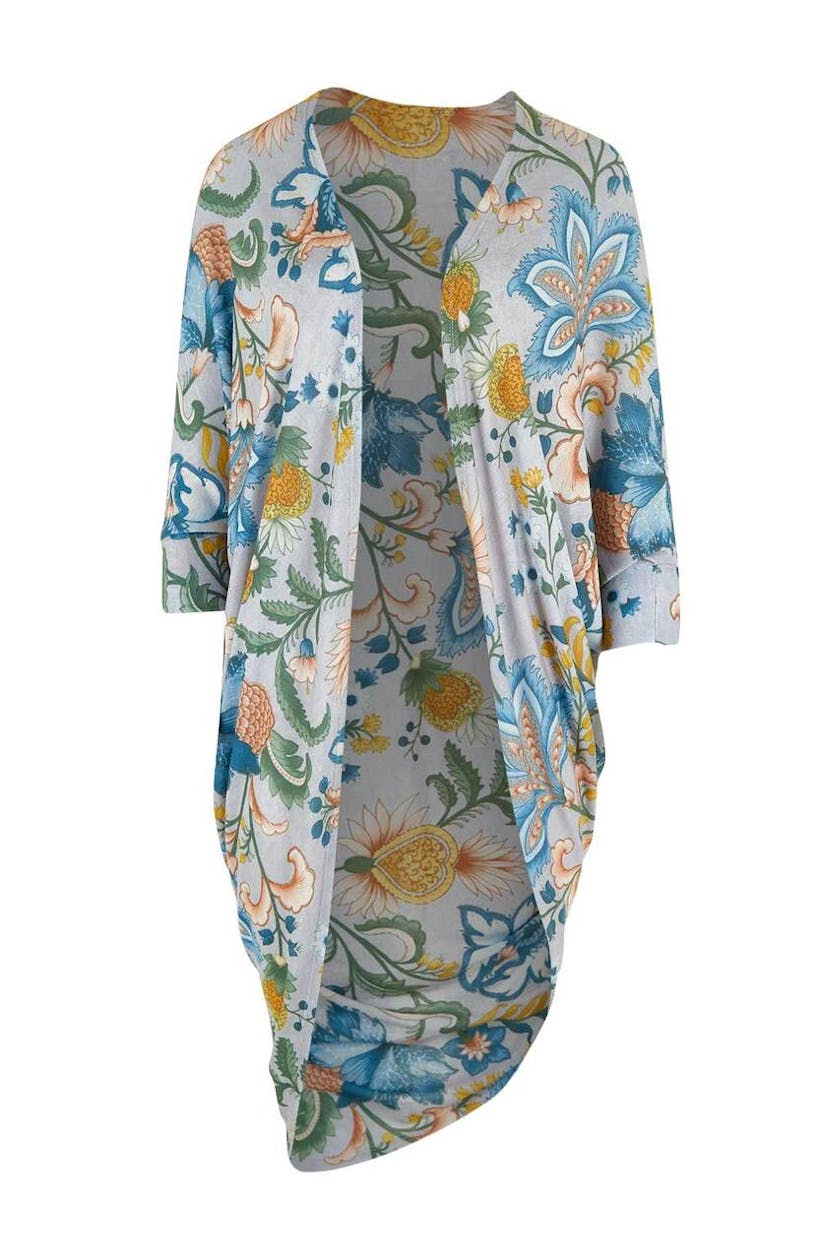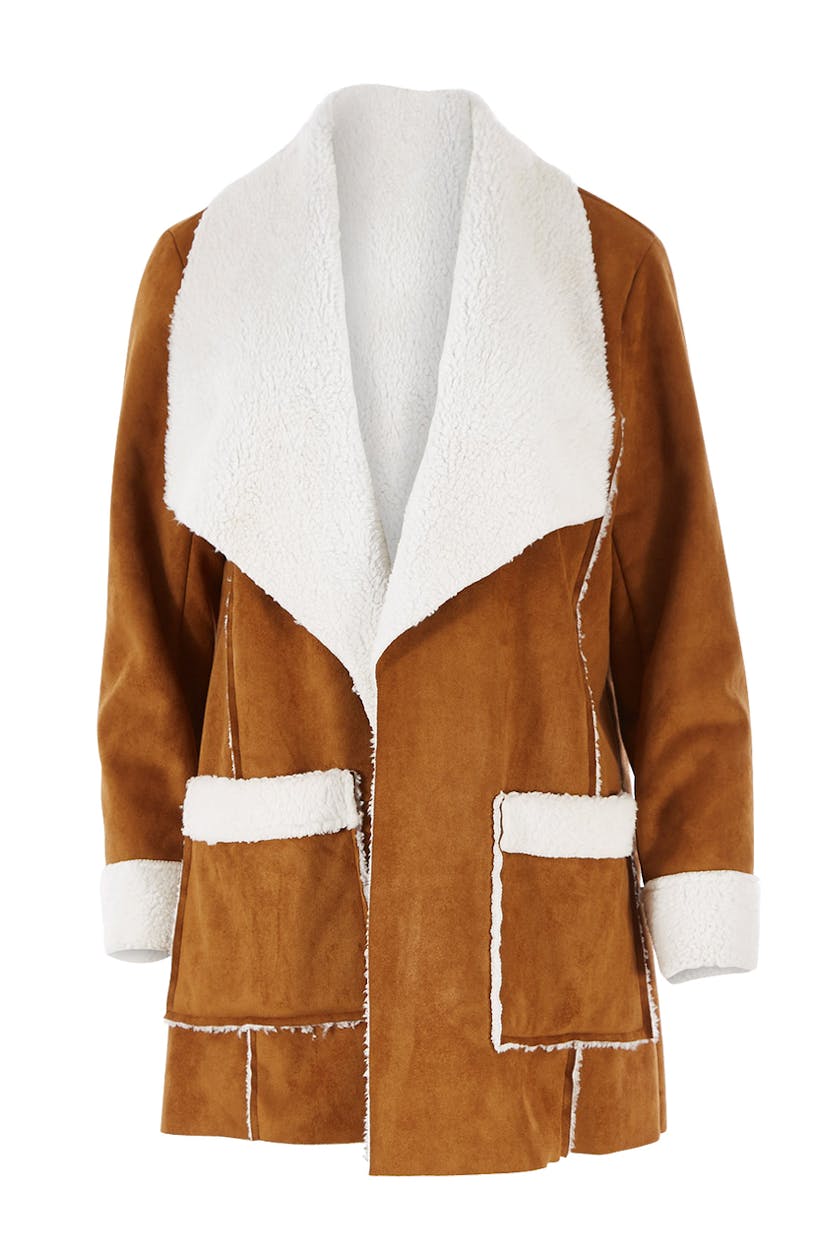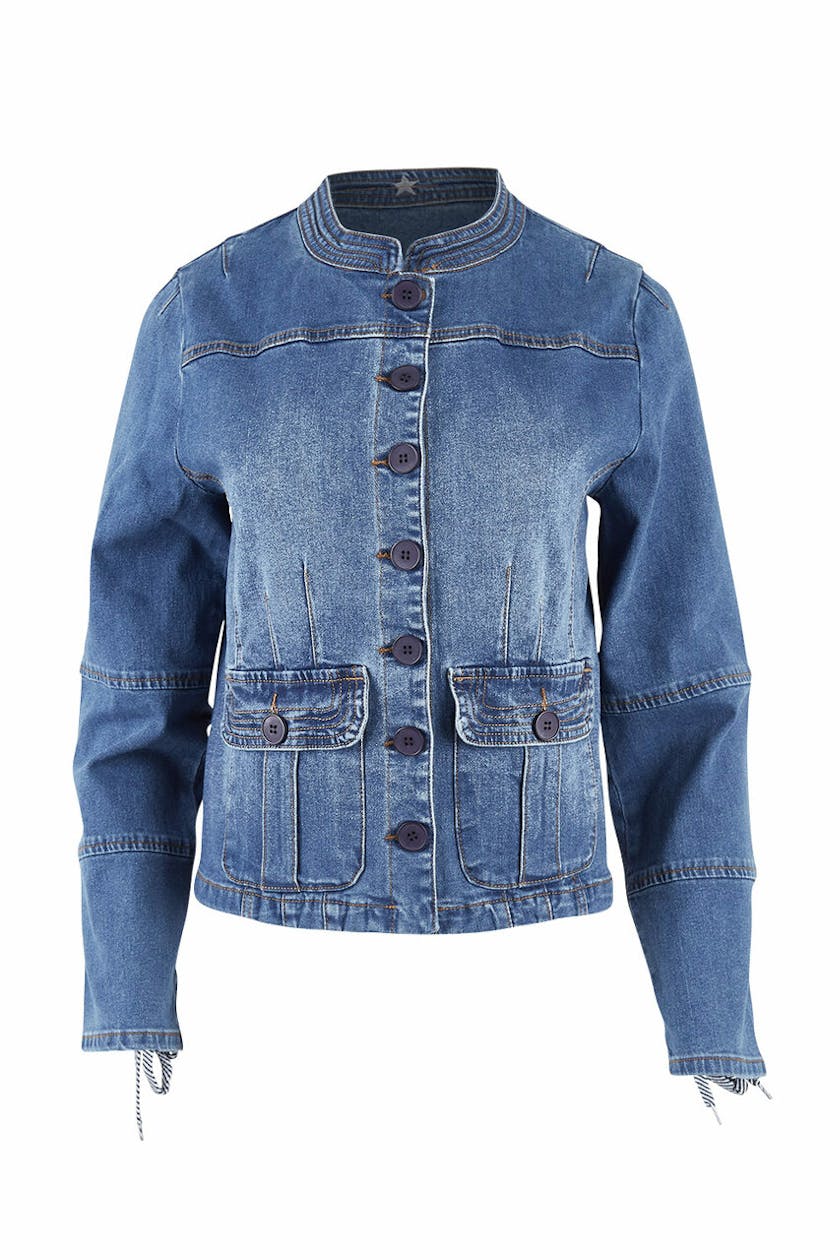 The boho girl is always comfortable and we can mainly attribute this to that gorgeous loose fitting dress she's got on that looks effortlessly stylish. Boho dresses have a range of necklines and depending on whether our girl is wanting to cinch or skim her waist a wrap or tie waist style might be appropriate.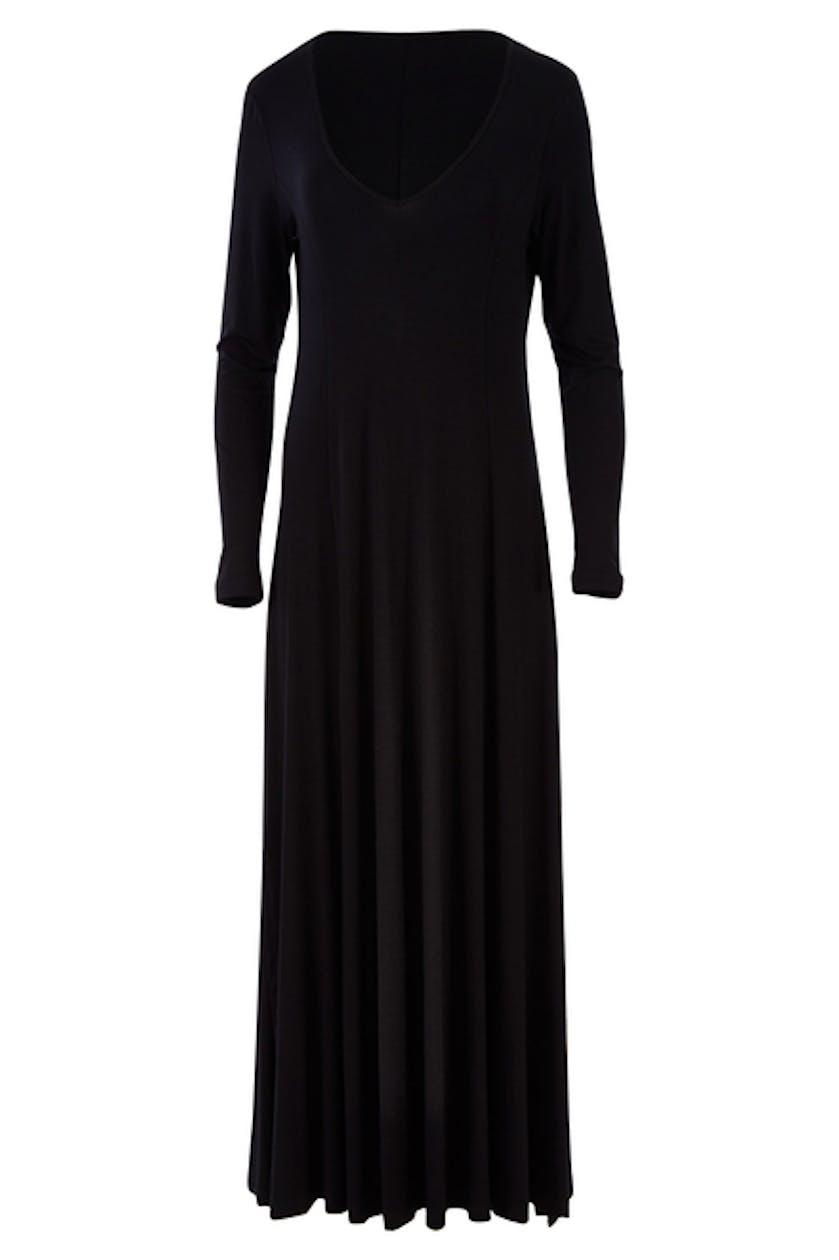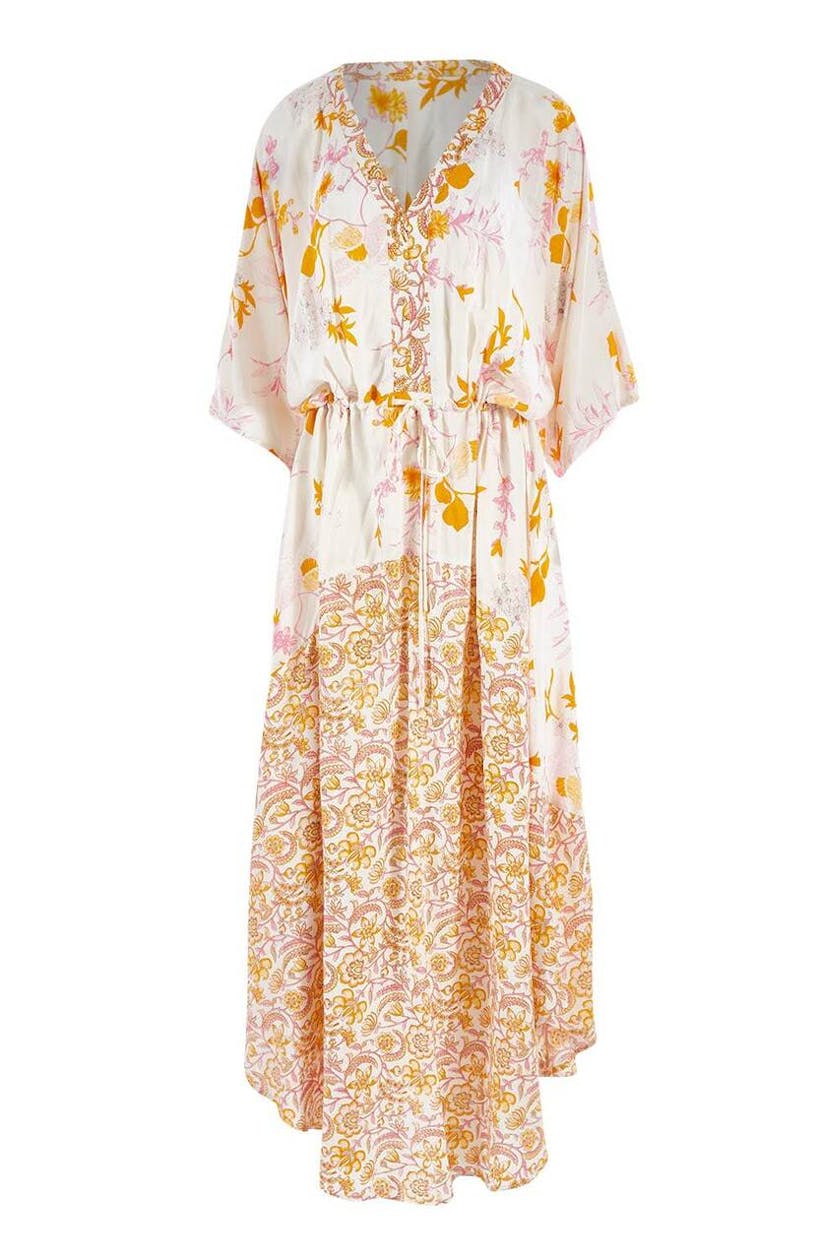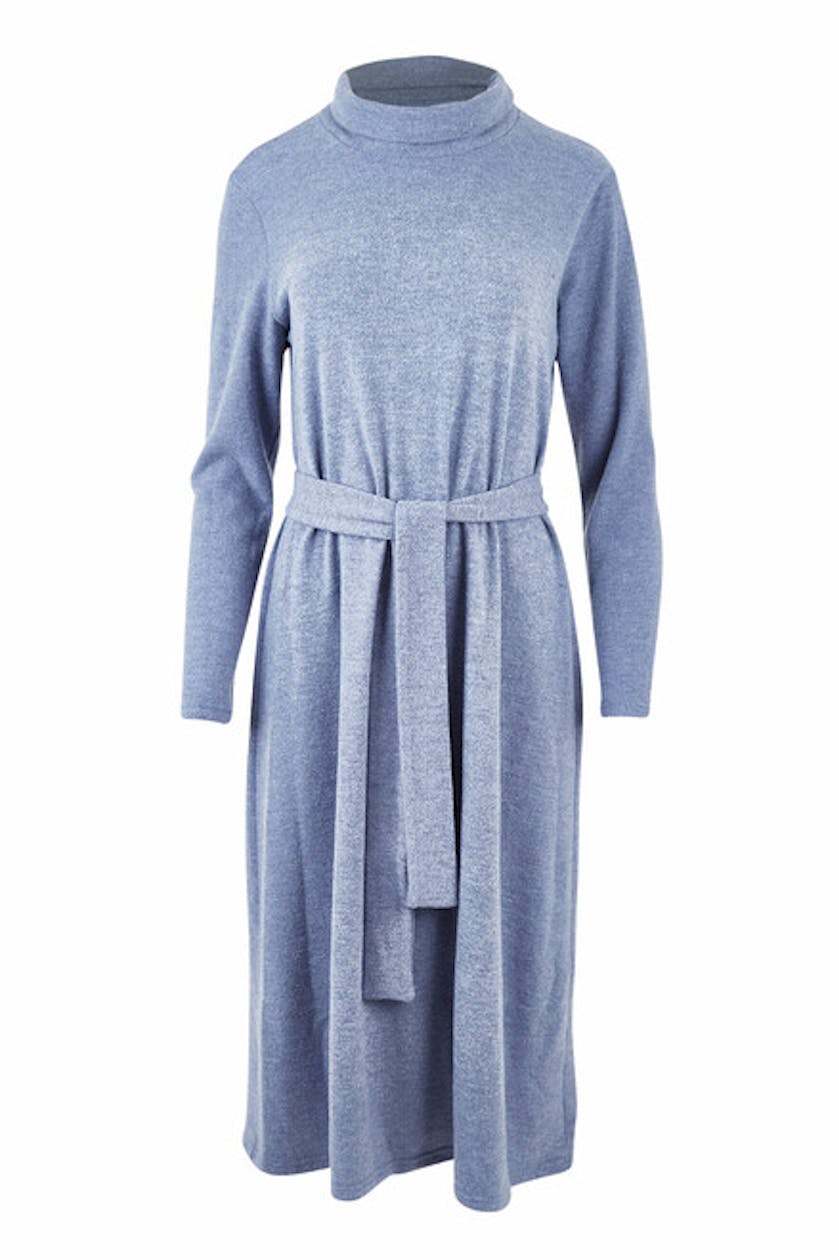 Our boho girls won't go past a peasant blouse, or some kind of embellishment for her casual top choices. She'll keep coming back to details like bell or balloon sleeved numbers or embroidery around some lovely light and easy to wear fabrics. Again, earthy, neutral tones or white will be great choices for her and can be utilised to dress under her many dreamy layers of cardis or jackets.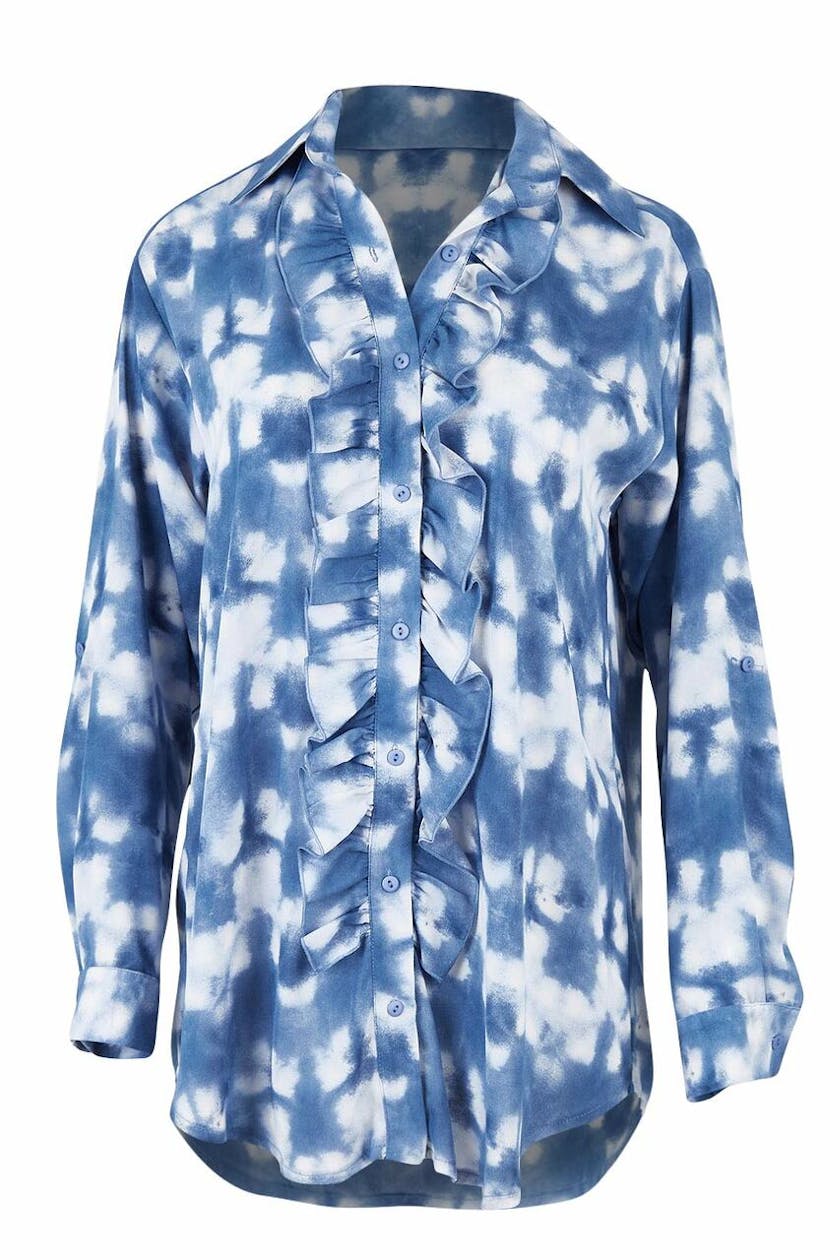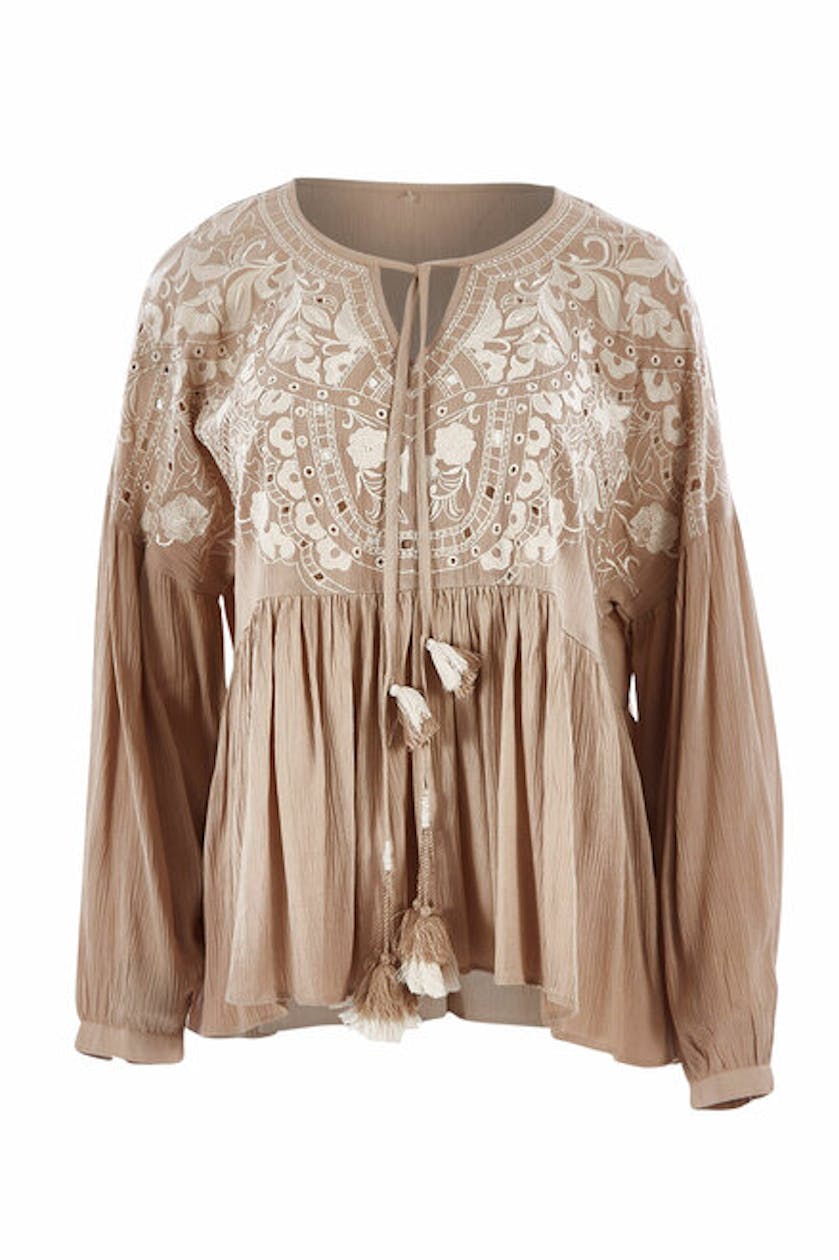 Boho girls can go two ways, it's either the basics like denim and soft fabrics or printed flowing skirts for easy to wear options. Denim skirts or denim shorts for Summer are a must, they add that textural element that's so present in boho style as well as allowing for versatility when paired with your embellished and printed top options. Winter sees boho girls in lovely warm slouchy pants, layered with basic cardis or a gorgeous pair of skinny or wide leg jeans that'll go with almost anything!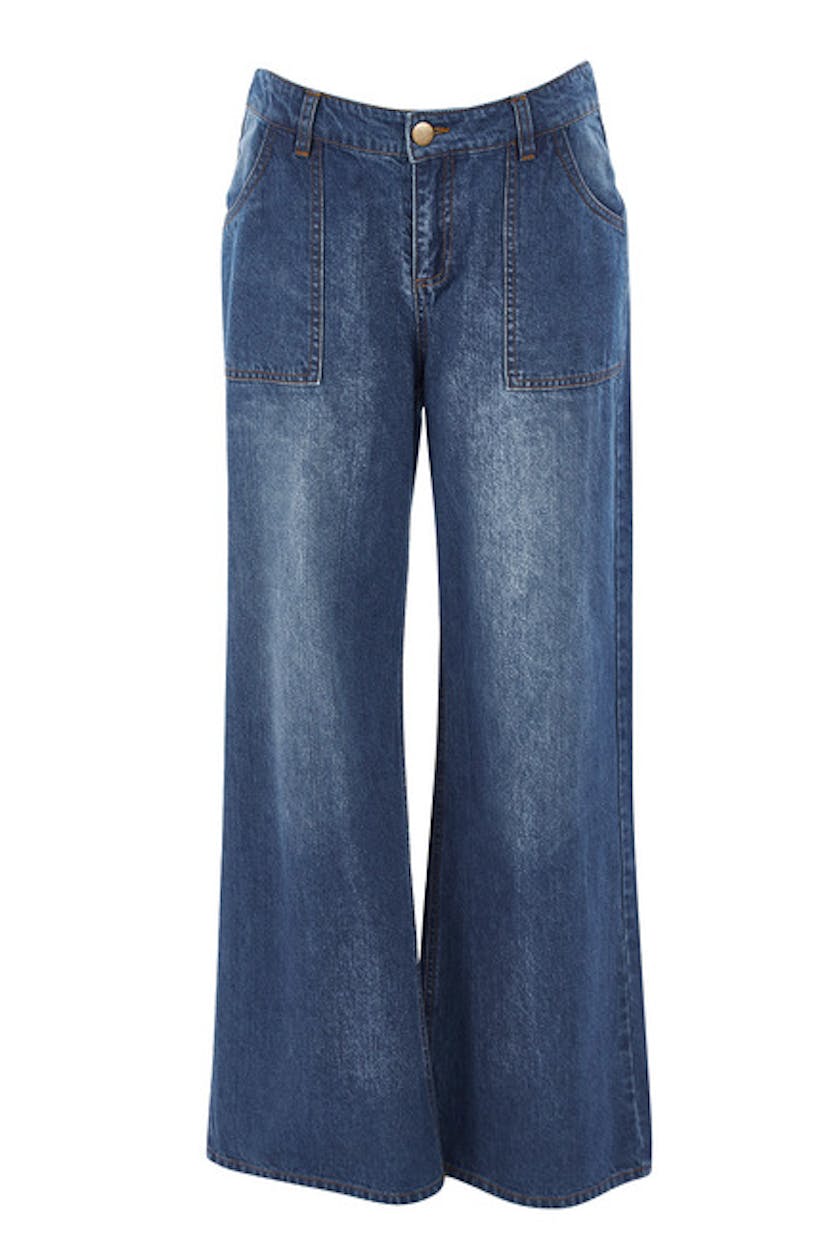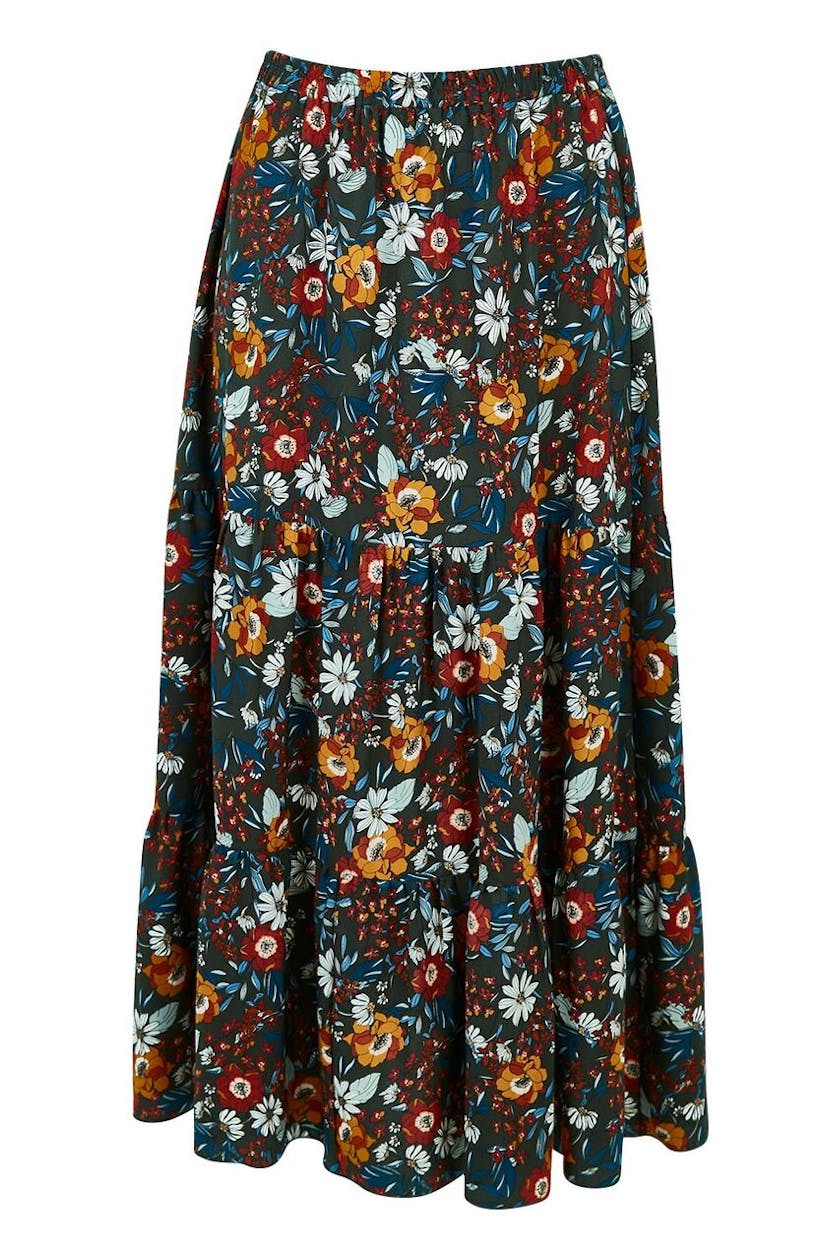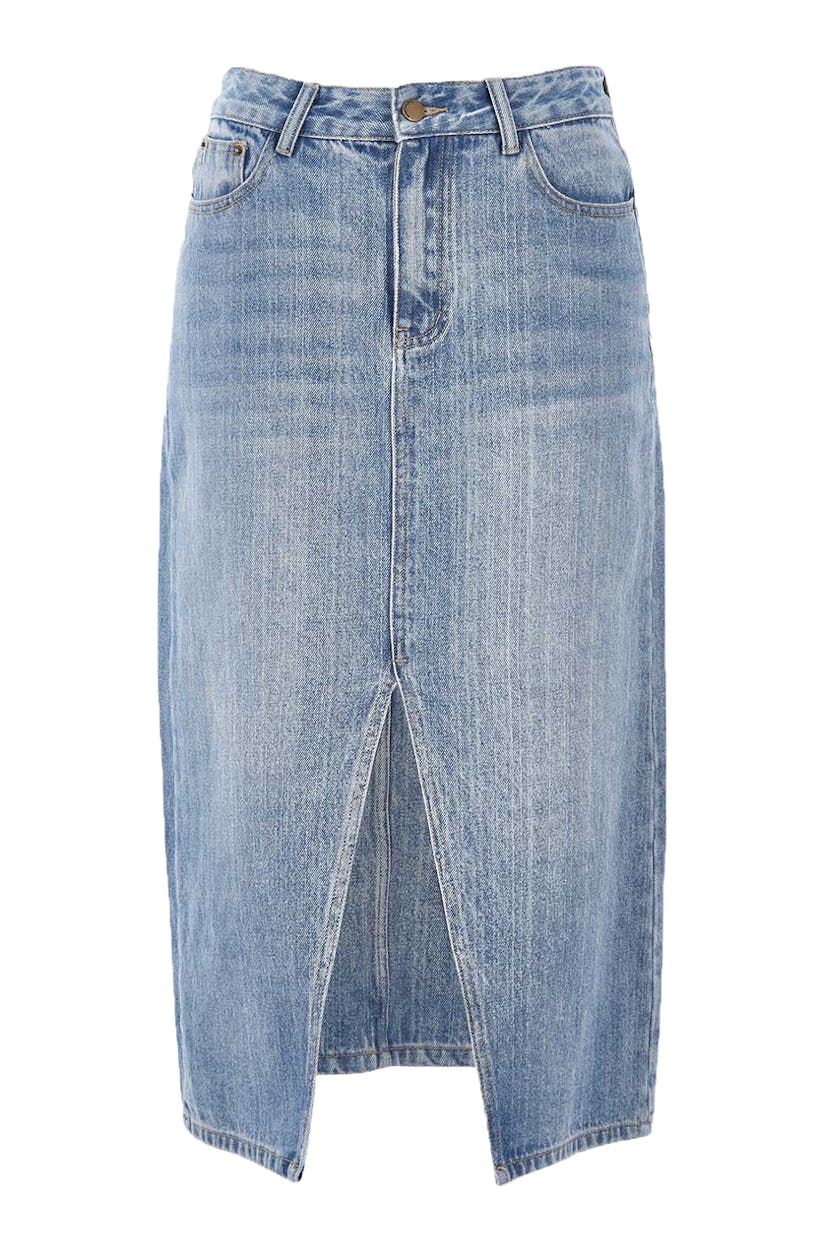 Boho for evenings and occasions
Every girl has her occasions or events that need to be attended, be it the cousin's wedding or the friend's surprise birthday dinner, whatever the occasion boho style can be translated into nightwear too. Rule no. 1, swap those flats or sandals for a pair of heels, heels are generally the answer to all things cocktail, formal or night life. If you wish to still maintain the boho style, think about investing in a pair with tassels or even tan strappy heels or heeled clogs, something with some detail that'll fit in with your boho theme.
Look for your long flowy dresses, a maxi dress in a dreamy print is perfect for our boho girls to make a statement. Utilise your long chandelier type earrings to add to your look, even tassels will dress you up and compliment the boho vibe. Often you can hear a boho girl arrive before you see her, by this we mean she has a musical number going on with the amount of bracelets, rings and jangly earrings she's put together. Dressing up for our boho girl will probably see her in something floral and romantic, in possible neutral or soft tones complimented by a free flowing hairstyle and soft neutral makeup.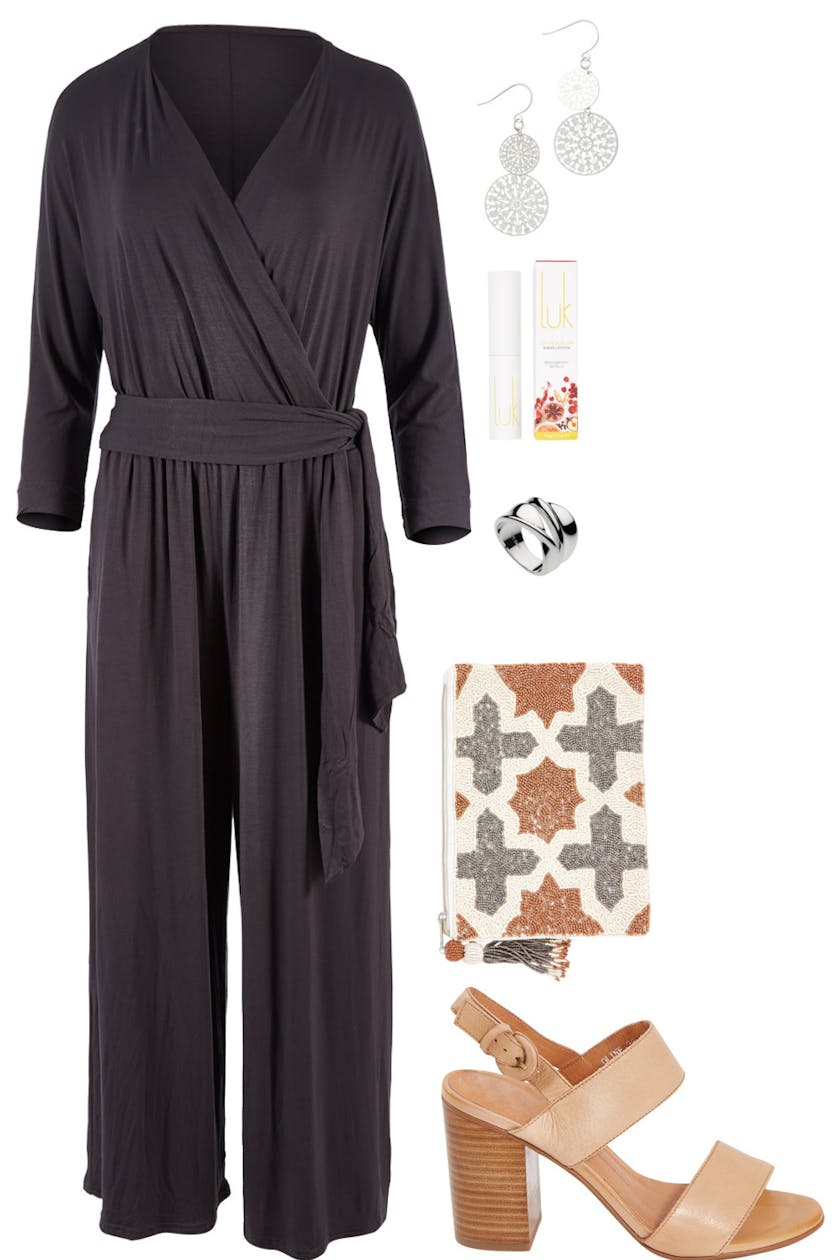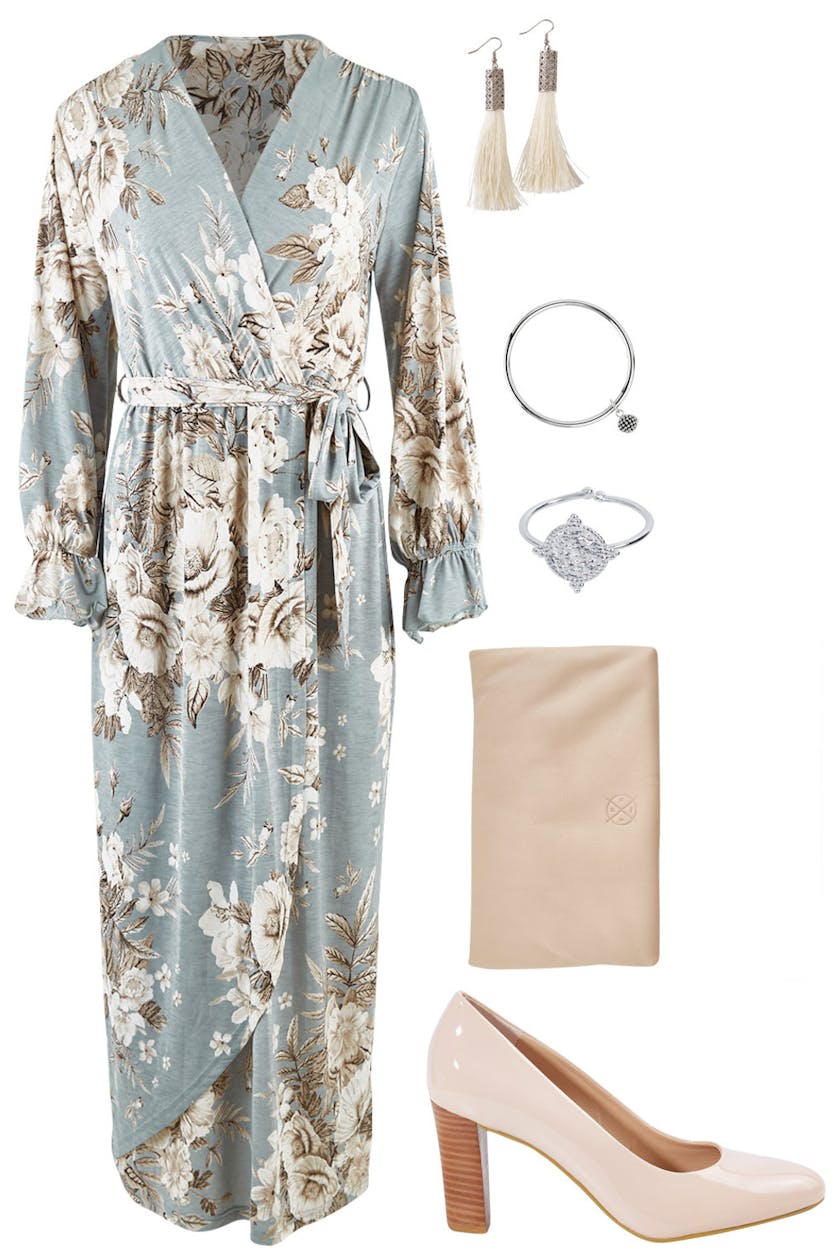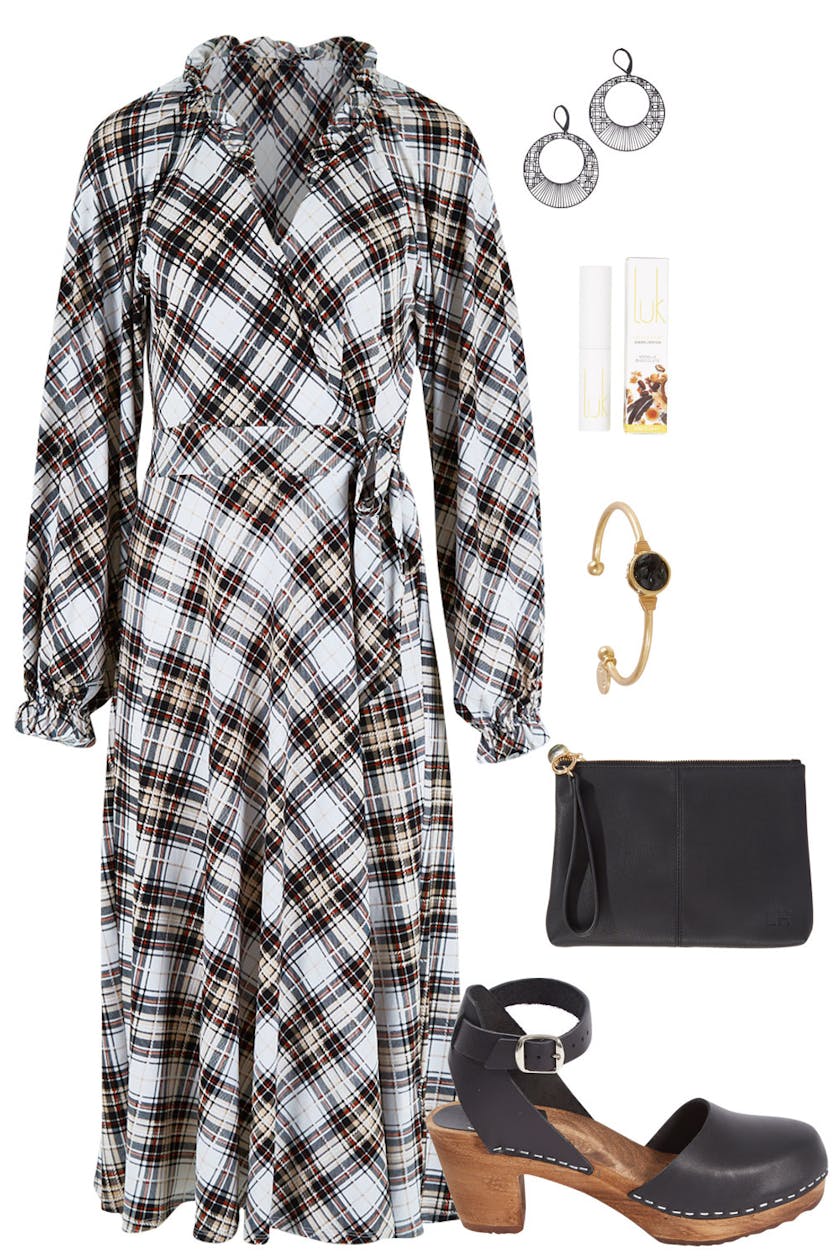 The boho evening wear jacket will just be a little bit more up styled than those for daywear, by this we mean there could be some beautiful embellishment, a classy leather jacket or it will be a longer overcoat style. Depending on how much embellishment our boho girl wants to sport, she may pair a plain colour over her printed evening wear or she'll go the whole way and use somewhat 'clashing' prints to her advantage.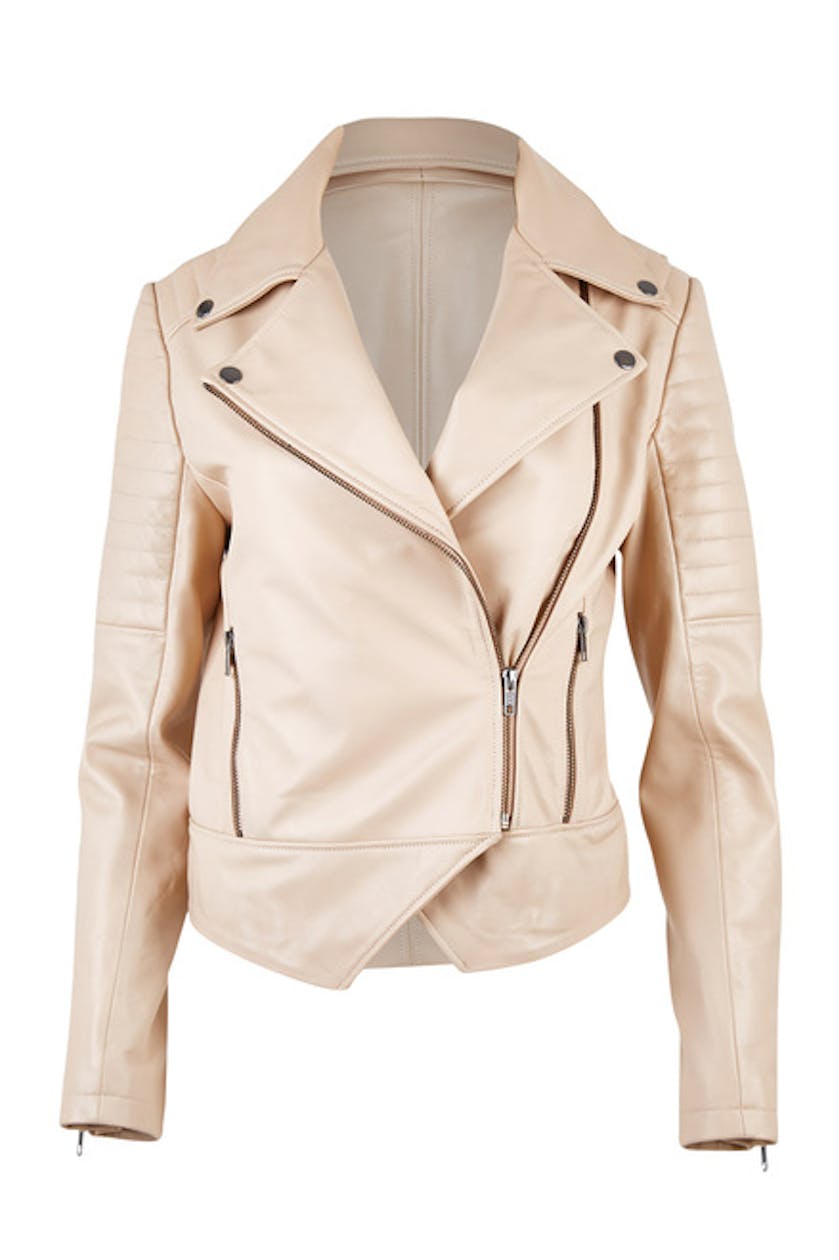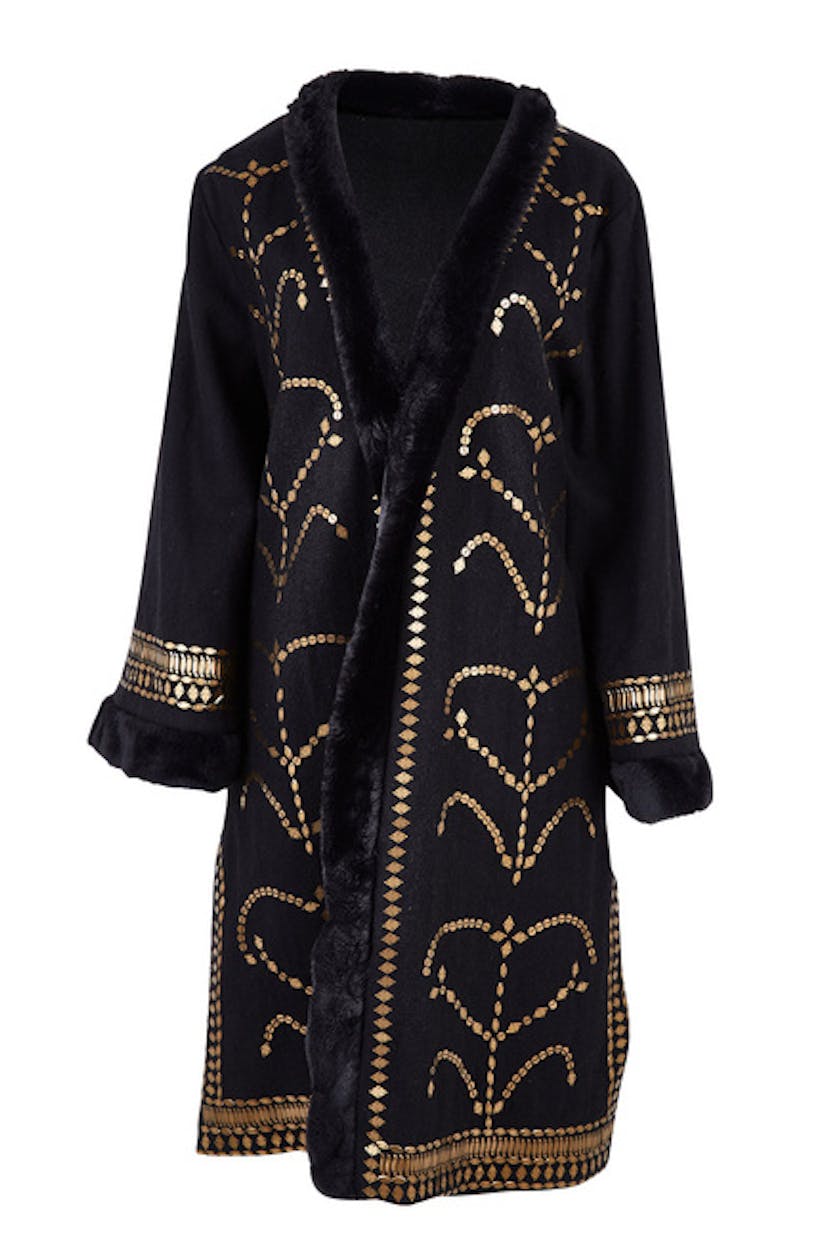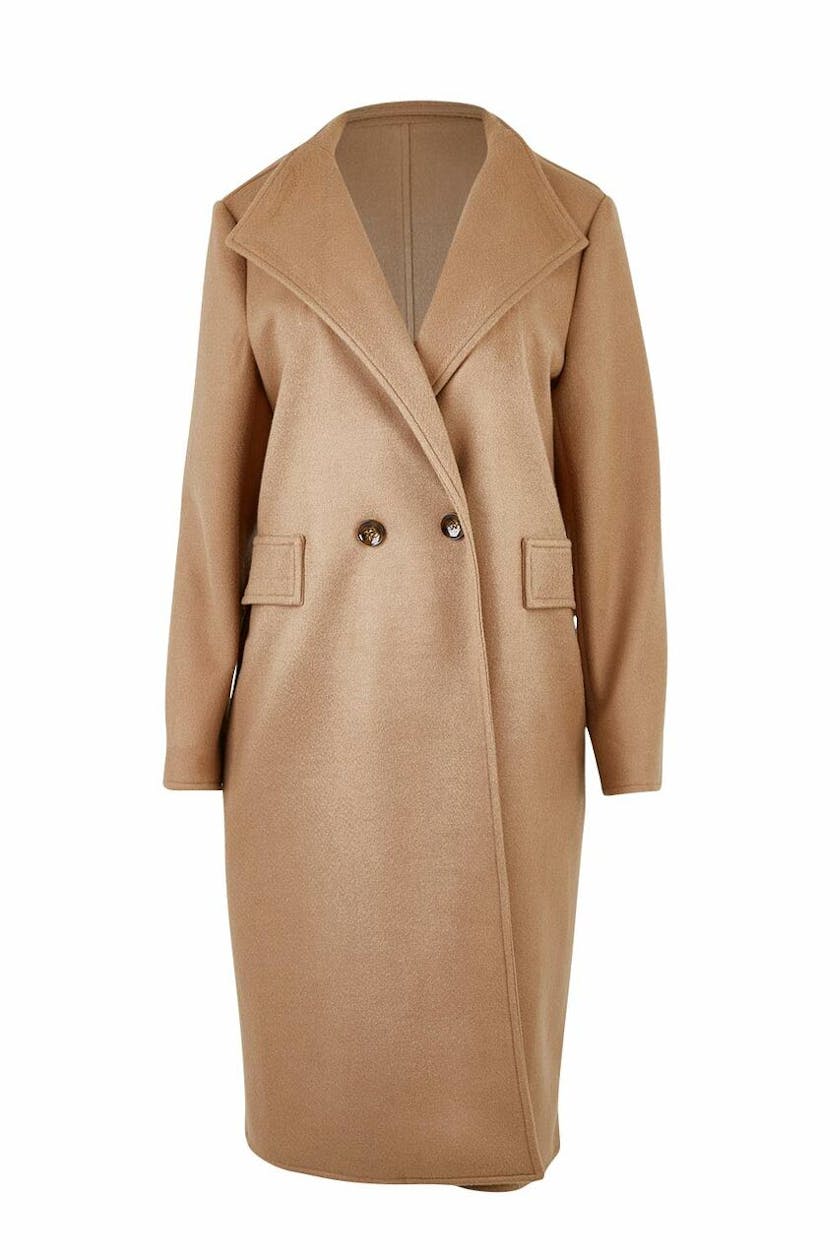 Not unlike her casual, daywear dresses, boho's occasion wardrobe will also hold beautiful free flowing pieces with just a hint of something extra. This something extra may be a unique print or a bit of sleeve detail such as bell or balloon sleeves, each of boho's dresses will compliment her strappy heels.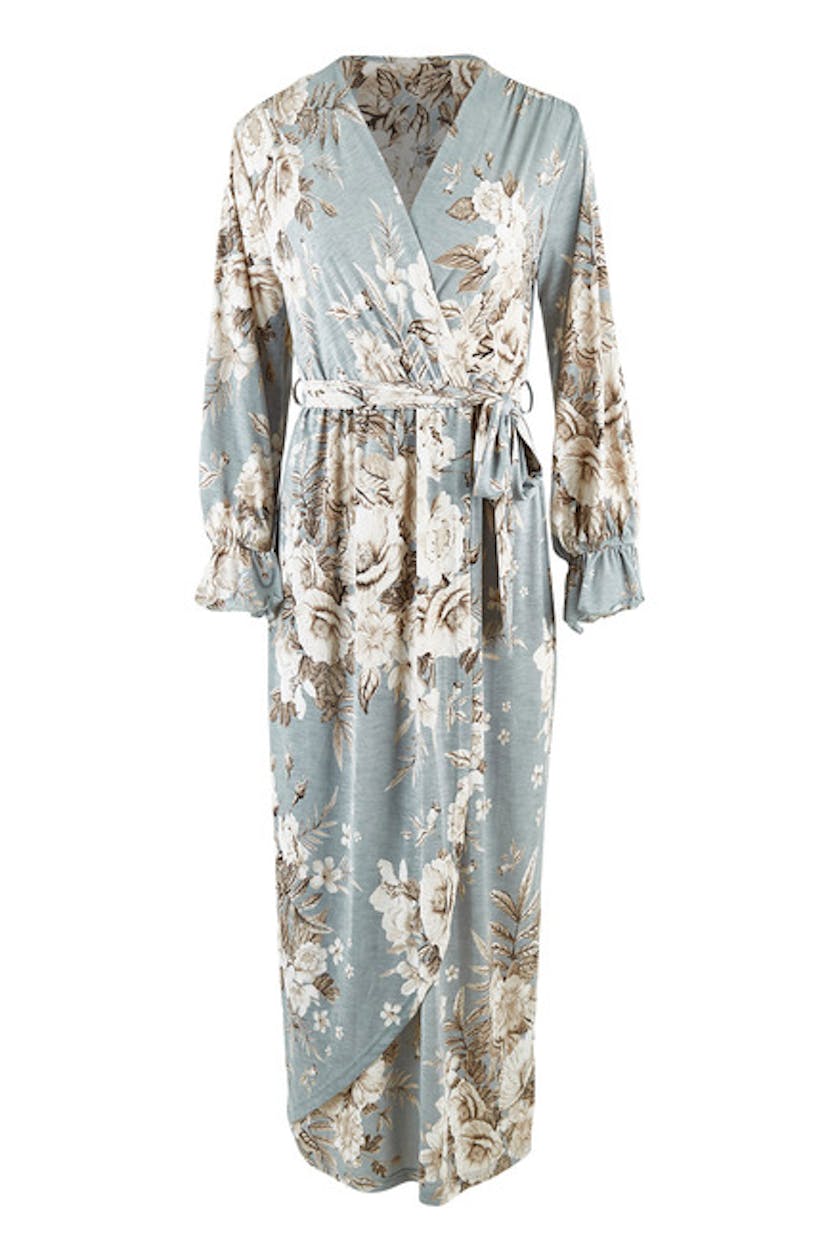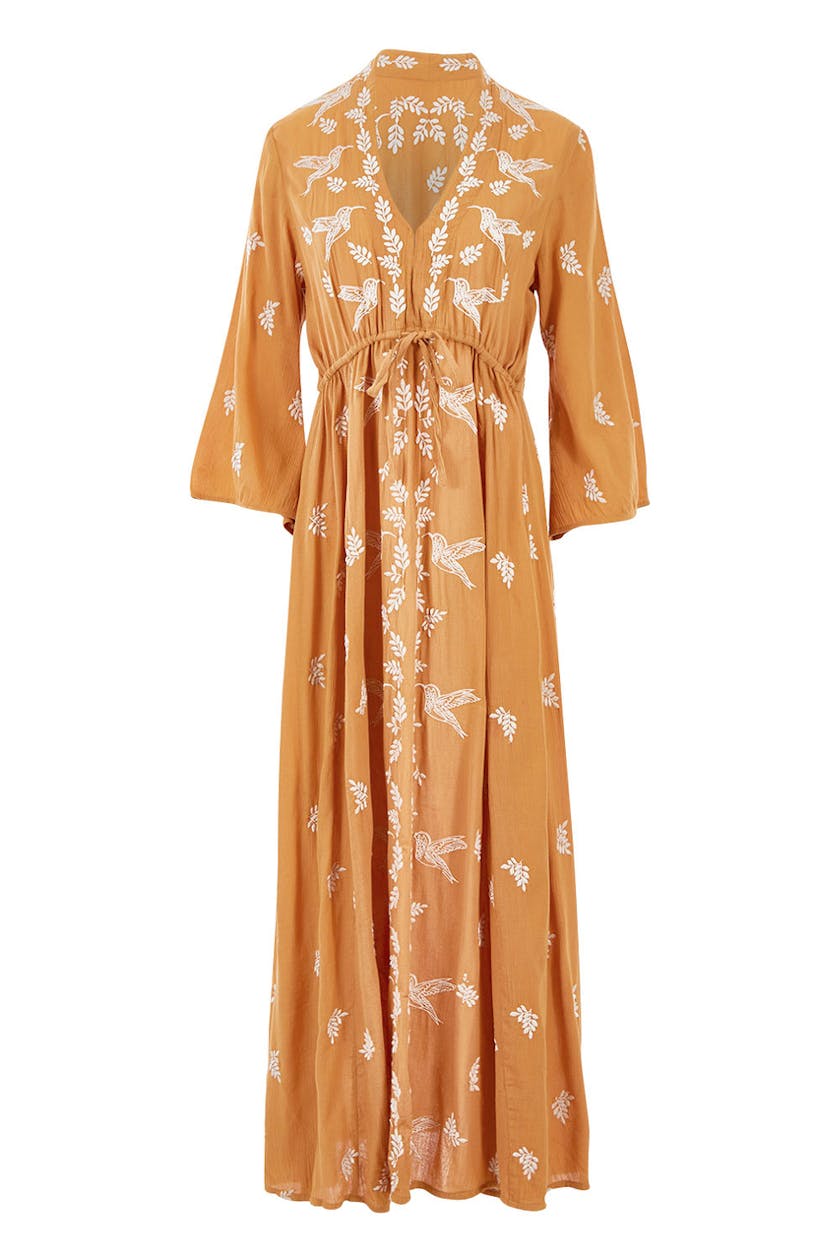 Alternative pieces for evening boho
As we've established, the boho girl isn't afraid to mix it up with fashion pieces. If you're not one who wears a dress, you may look for alternatives in evening wear pieces such as jumpsuits, dressy skirts or pants with a high neck or halter top to help you up your ante. PS: Don't forget those heels, they always help in turning day into night!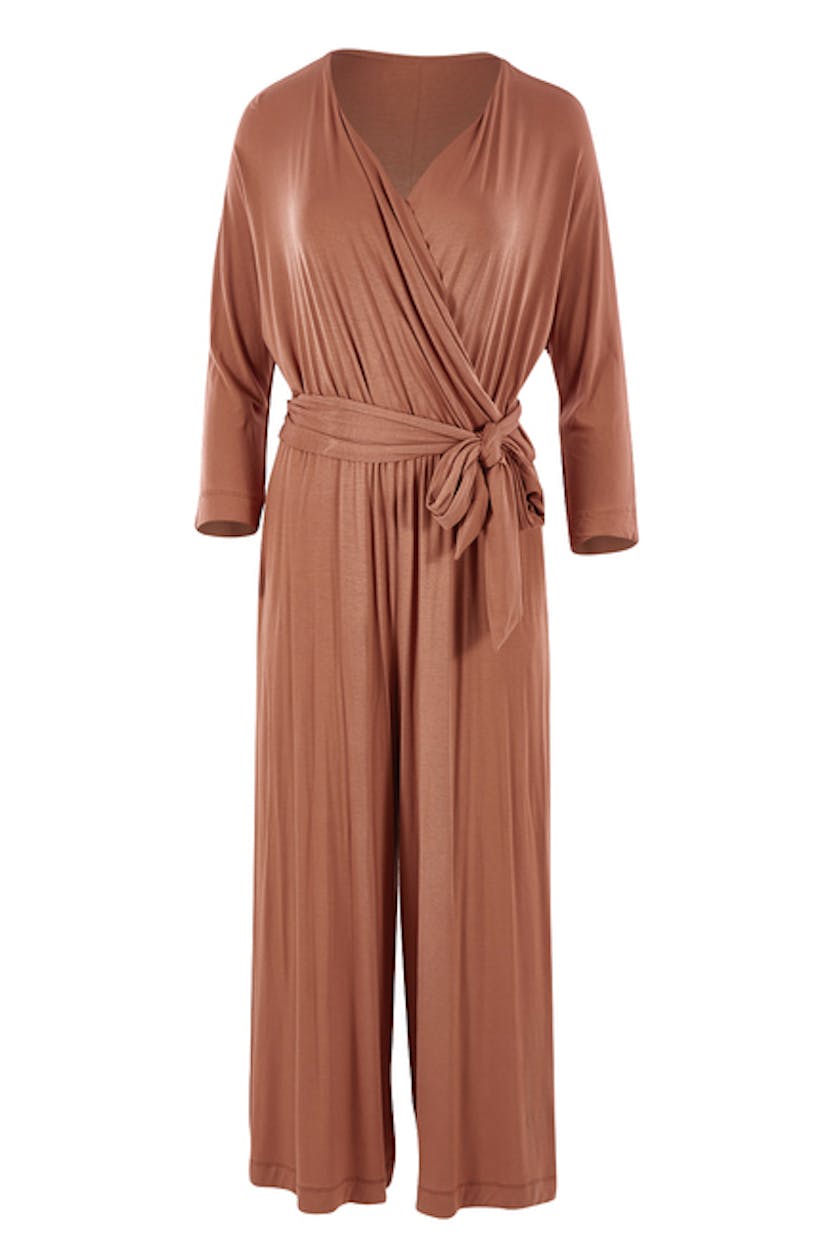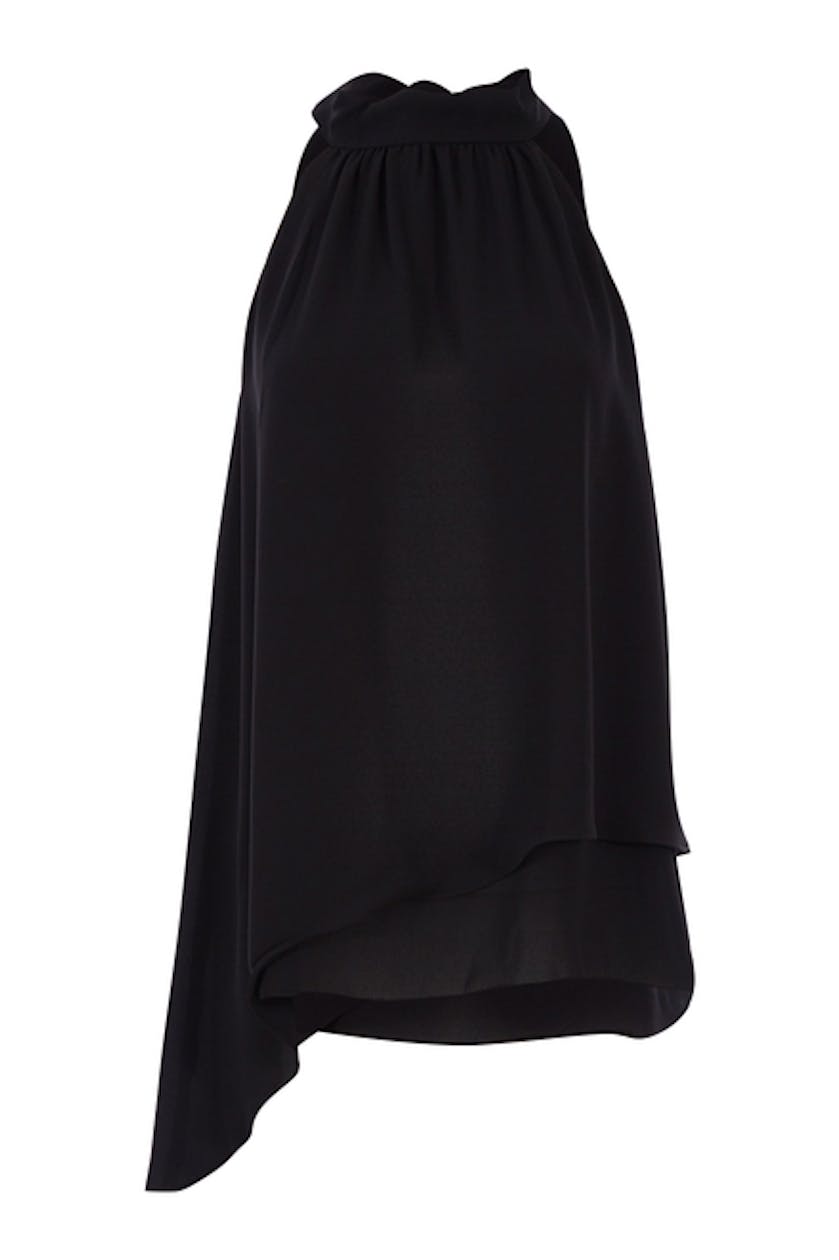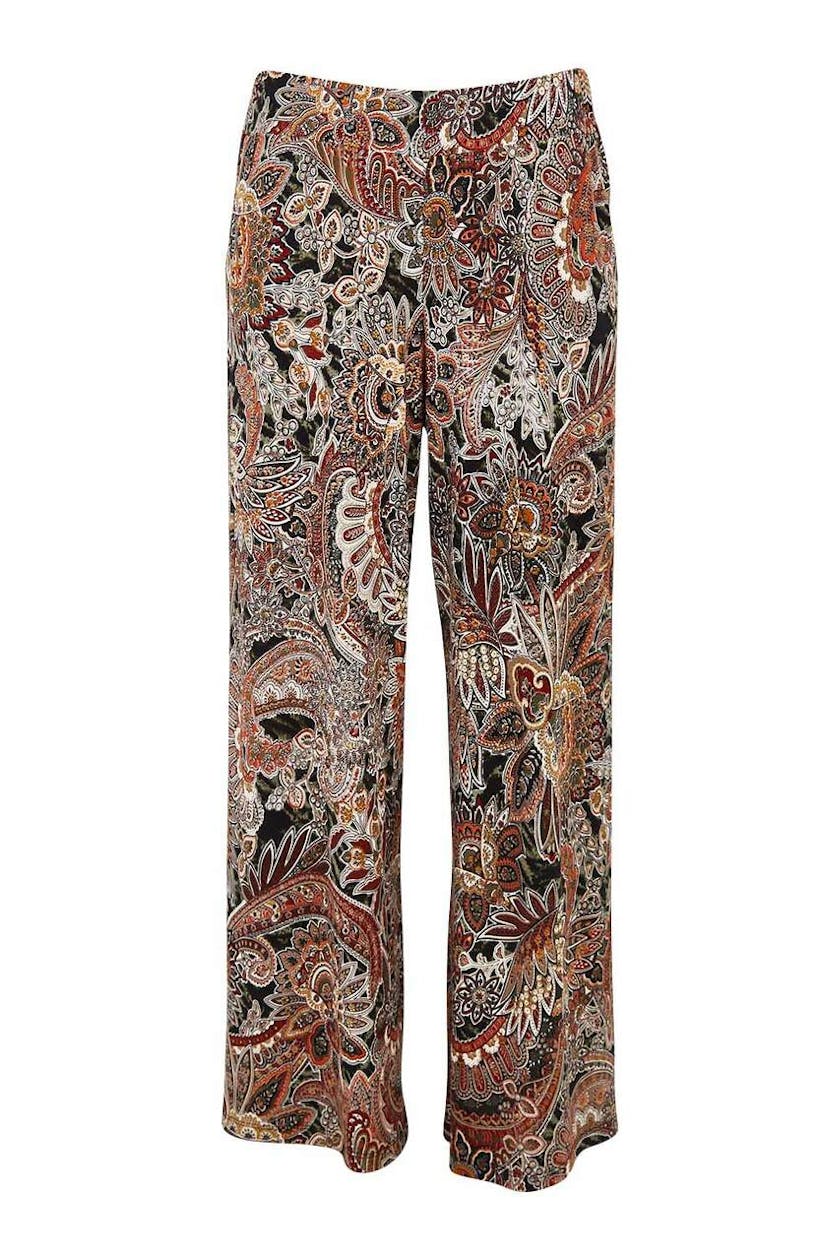 How To Dress Boho at work
Dressing totally boho for work would be AWESOME but the workplace may be a little bit strict on the dress code, however there are some fashion items you can utilise in order to still keep your boho light shining bright at work. Earrings and accessories such as clutches are a great way to showcase a boho vibe, pair your little black work dress with some classic boho tasseled or chandelier earrings or a clutch with pattern or embellishment. If this still isn't cutting the mustard, think about getting creative with prints throughout your work wardrobe... if your place of work is quite conservative, you can find nice neutral or black and white printed skirts, tops or dresses.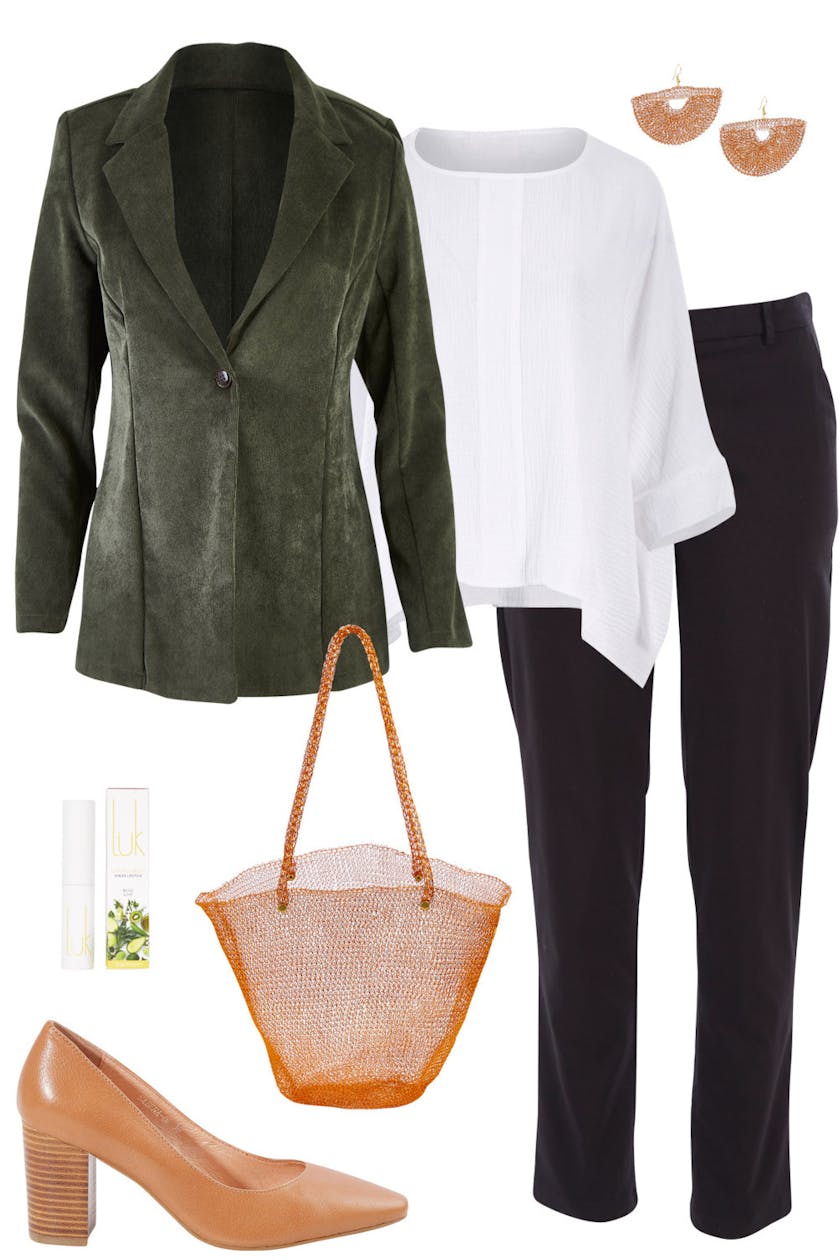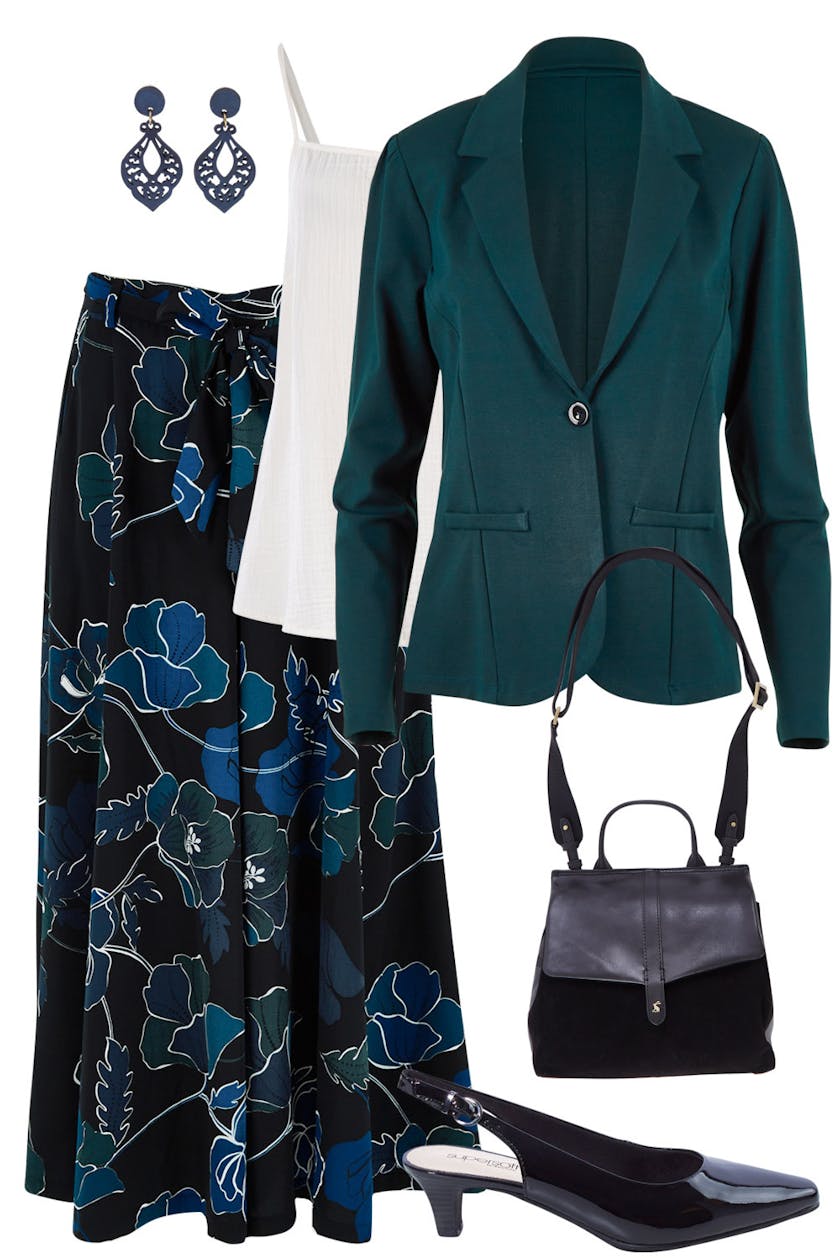 With rings on her fingers and bells on her toes (is that how it goes?). The a-typical boho girl wears exaggerated accessories with her outfit, that might well be an array of rings or rings that are on the larger side, cuffs, beaded bags or clutches. Very rarely are her accessories minimalist, she will always have something statement. Fringed bags are also popular within the boho realm that go perfectly with the heavily textured fabrics and prints utilised in her outfit style. Hats are an integral part of the wardrobe for the boho girl and can be super handy in creating or adding to her 'gypsy/wanderer' look.
Shoes for the boho girl are easy peasy! She'll likely be found in a pair of tan strappy sandals for summer and a pair of suede ankle boots for winter. Again, anything laser cut or with tassel embellishment will attract her and add to the eclectic look of her outfit. Suede, leather, denim and all of those textures are part and parcel of the boho fashion style. Shop boho accessories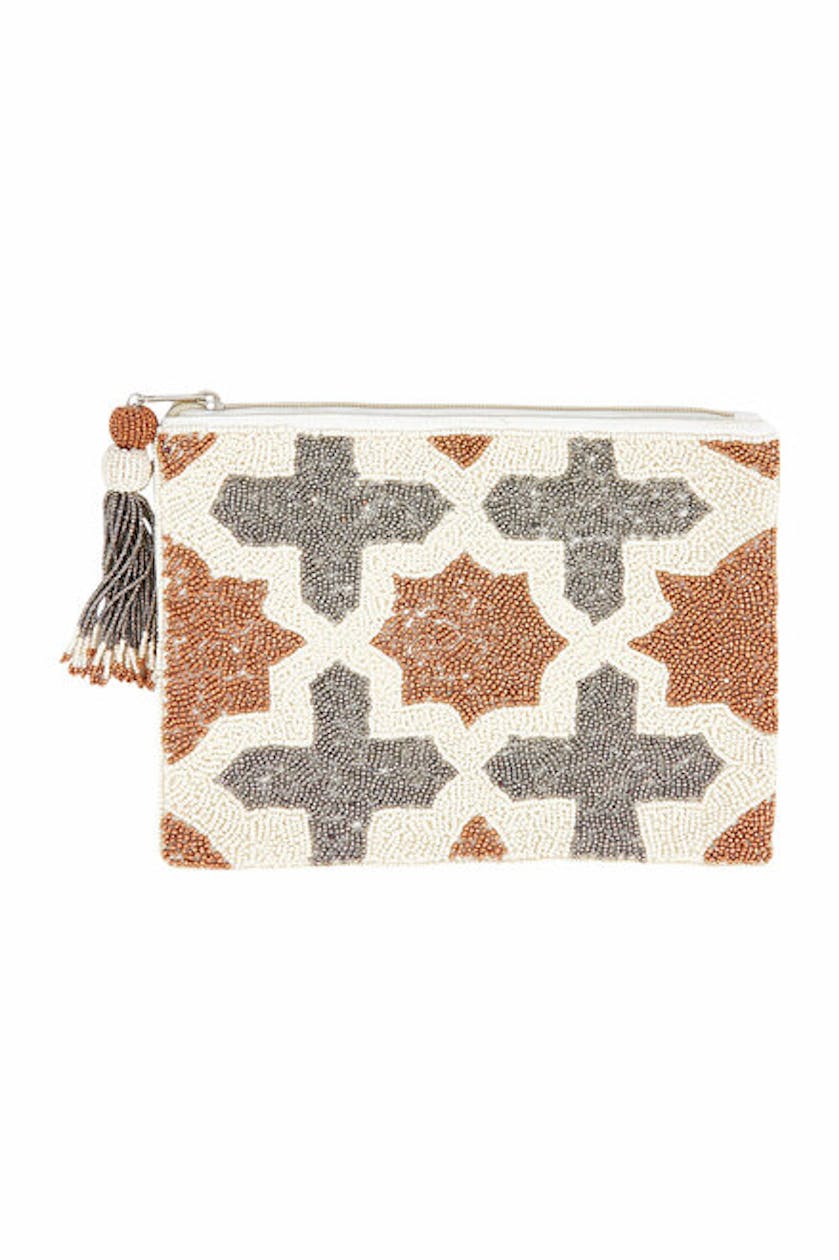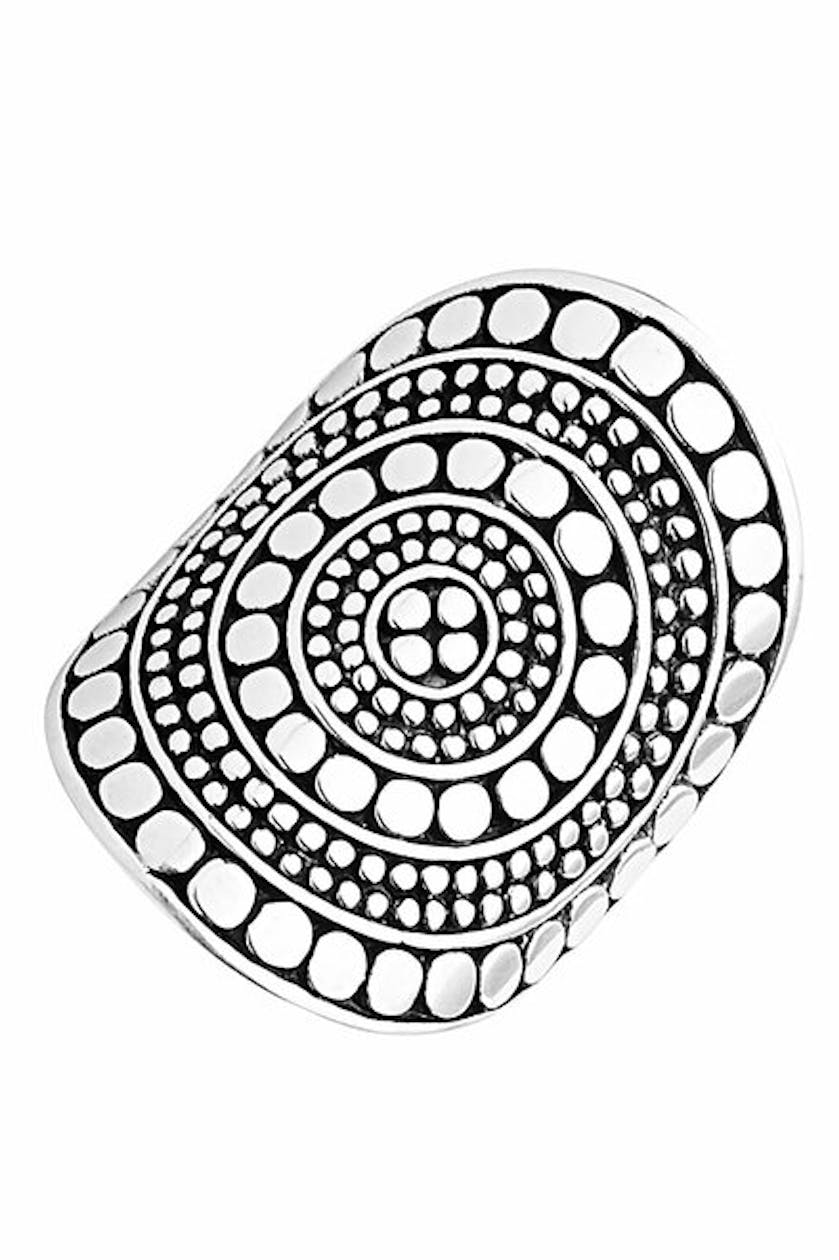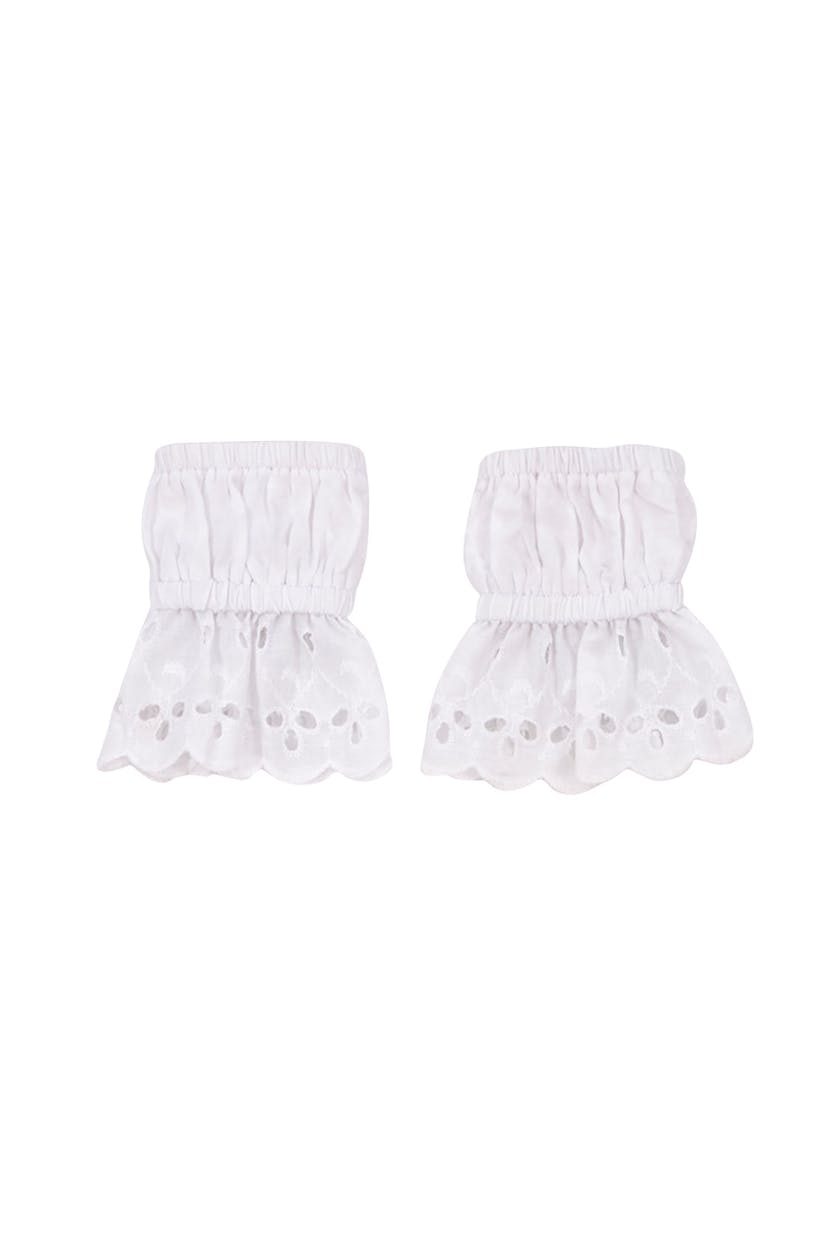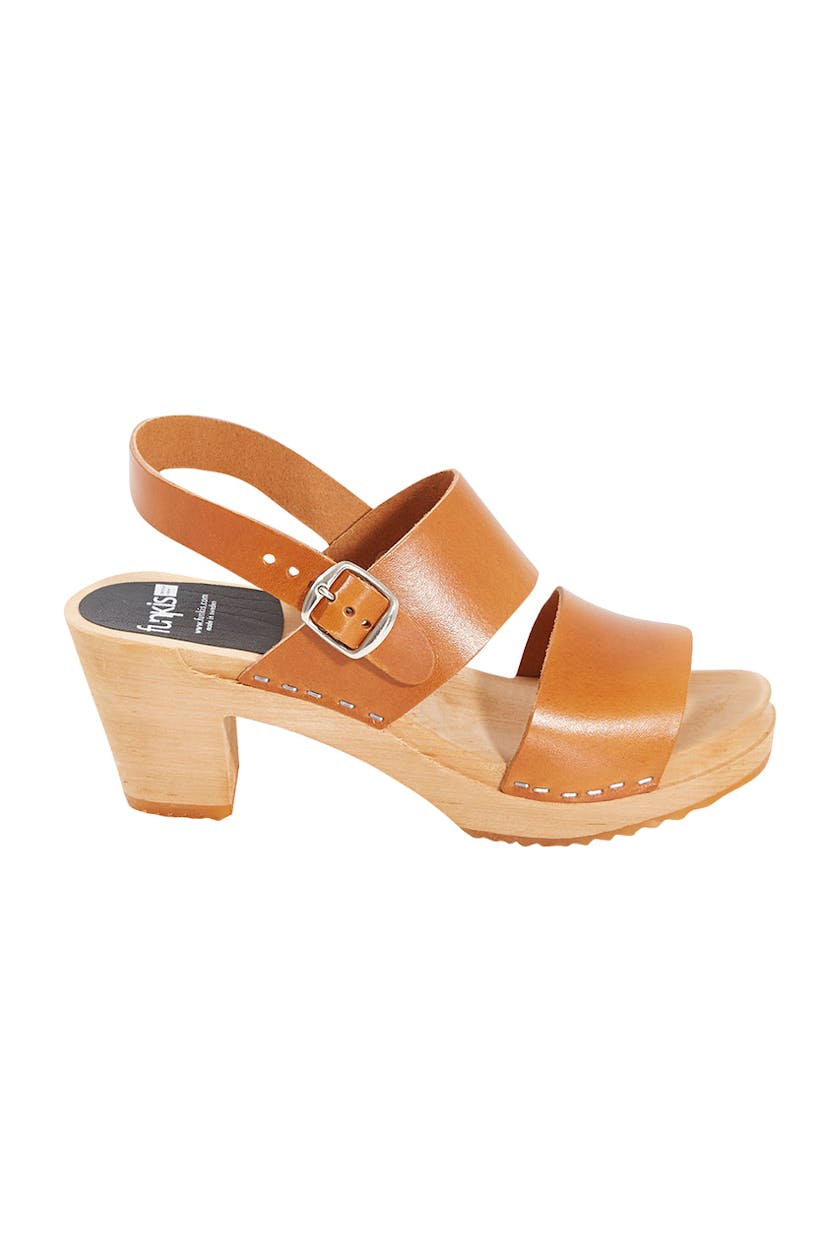 How To Dress Boho in Autumn & Winter
Brrrr it's cold in here, but not for long! Boho style is a wonderful one for Autumn and Winter because the eclectic nature of it means it's GREAT for layering! Long jackets and sherpa vests are at home on the boho girl, which is wonderful because they're also super warm. If you're wanting to dress for boho in Winter some key pieces will include printed jackets in heavy textures (true to boho style) a pair of cords or staple jeans, although heavy denim skirts can also be worn with thick warm tights for our girls who just don't do pants.
In addition to boho clothing translating well to the seasons, so does the footwear. A great staple pair of suede or leather ankle boots can be dressed up or down with Winter layers and will keep your tootsies extra cosy during those colder days.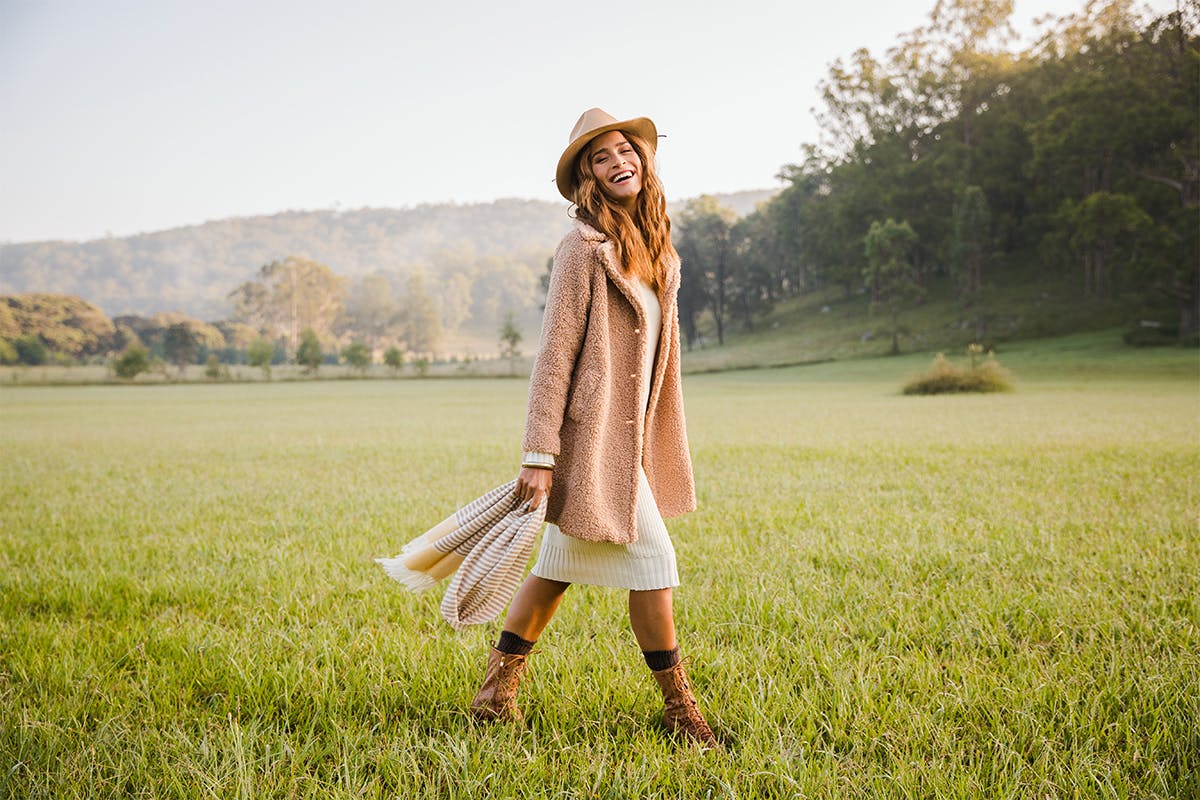 How To Dress Boho in Spring & Summer
The boho style is not only perfect for the Winter months but also the warmer weather too. Picture all those beautiful floaty styles on a summer's day… wonderful for keeping you cool! Bright and breezy prints of boho tie in perfectly with spring, sunshine and who could forget the adventures laid on during the spring/summer months of the year. Denim skirts and shorts will probably be a staple with a few cute embellished tank tops, peasant blouses or shrugs. During the hotter seasons, the go-to footwear for our boho girl is most likely a pair of strappy tan sandals again with or without tassels or embellishments, open toe is basically a must for this style of dress in summer. Our girl will still keep her floral maxi dresses on high rotation during this period, such an easy 'throw on' outfit perfect for that shopping stint or holiday day wear.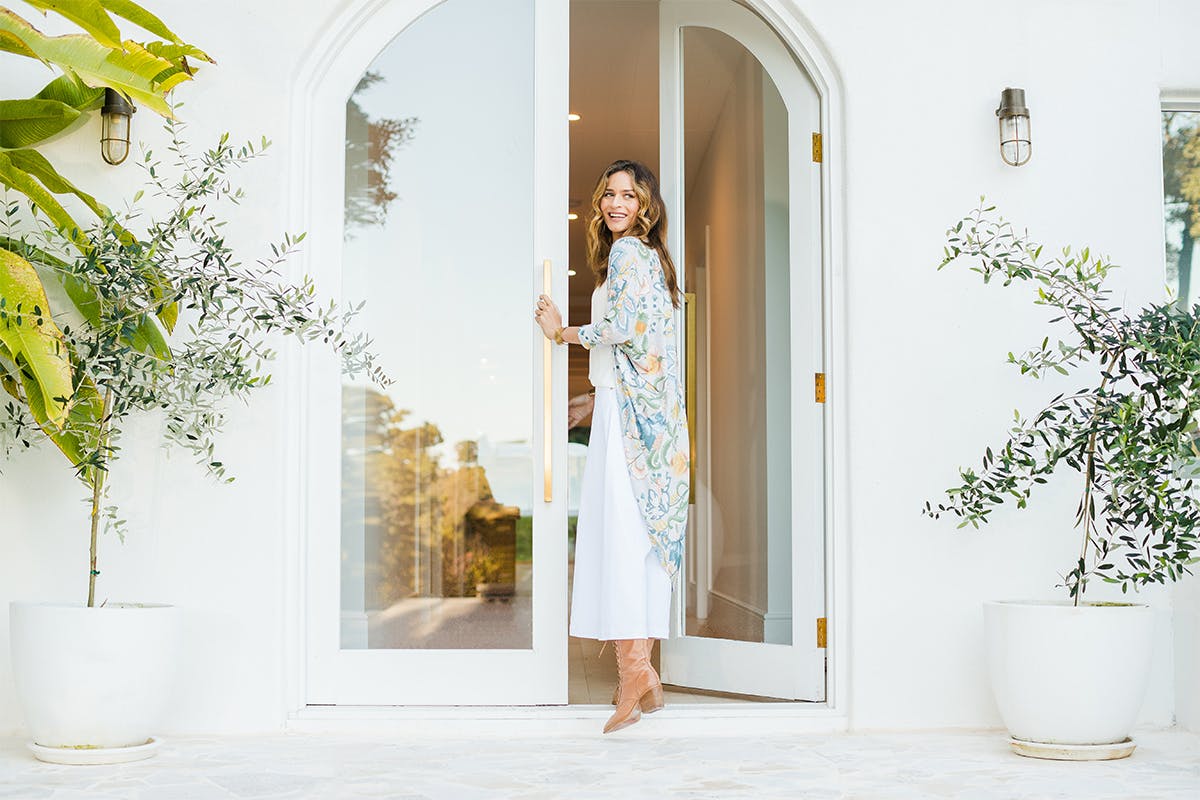 Remember… always experiment, the bohemian style wasn't meant to be rigid in its way of being. Just like the heart and soul of the boho girl, be adventurous and remember to play with colour, print and texture to create your perfect look. Accessories will become your best friend alongside floaty fitting pieces with a splash of sparkle thrown in for good measure.
Whether you're a girl who likes touches of the boho style or one who goes the whole way with the wandering gypsy look, this style of dress can easily be adapted to most occasions. If you're a girl who's boho at heart and needs some inspiration, head over to our outfits page for an endless supply of fashion inspiration. Our exclusive label boho bird invites you to break the rules and express your individuality. With stunning textures, unique embellishments, free flowing shapes and breathtaking details, boho bird brings you inspired, feminine and timeless designs you will love for a lifetime. Shop our current boho bird collection.
Love, the birdsnest girls x