All the busty ladies, all the busty ladies, all the busty ladies put your hands up! We hear it here at the nest time and time again… "I love that top but there's no way it'll fit over my boobs." Sound familiar? One of the most common issues we have as women today is dressing for a larger bust size. There's absolutely nothing worse than putting on a buttoned shirt and noticing the gaping hole right between your 'girls' so we've put together some sure fire information on how to dress if you too are experiencing problems dressing for your bust size.
Finding tops is one of THE biggest issues for girls with a larger bust… not just to fit but also flatter their boobs. It's definitely a challenge, especially if your bust is also larger in proportion to your waist, you'll find tops are too fitted across the breasts and baggy everywhere else. It's important to know your measurements first of all, make sure you know the size of your bust before buying that top or when in doubt always try them on first. If you're unsure on how to measure your key areas, you can refer to our previous birdnest video with step by step instructions on how to measure your body for clothing.
Some of you ladies with the larger busts will be quite happy to show it, however the rest of  you may wish to minimise your 'girls'. If you're one who doesn't mind embracing her boobs, wrap tops and v-neck tops styles are your absolute go to. Opening up the neckline with a v-neck style elongates the area and avoids bigger busts looking overly wide whilst looking particularly flattering in showing your feminine shape. This definitely doesn't mean girls who wish to be a bit more modest can't wear a v-neck style, look at how far the V drops down before you purchase anything… a deep, plunging neckline is great for ladies wanting to show off their cleavage, however those wanting to keep it under wraps can still find higher v-neck styles that will also suit.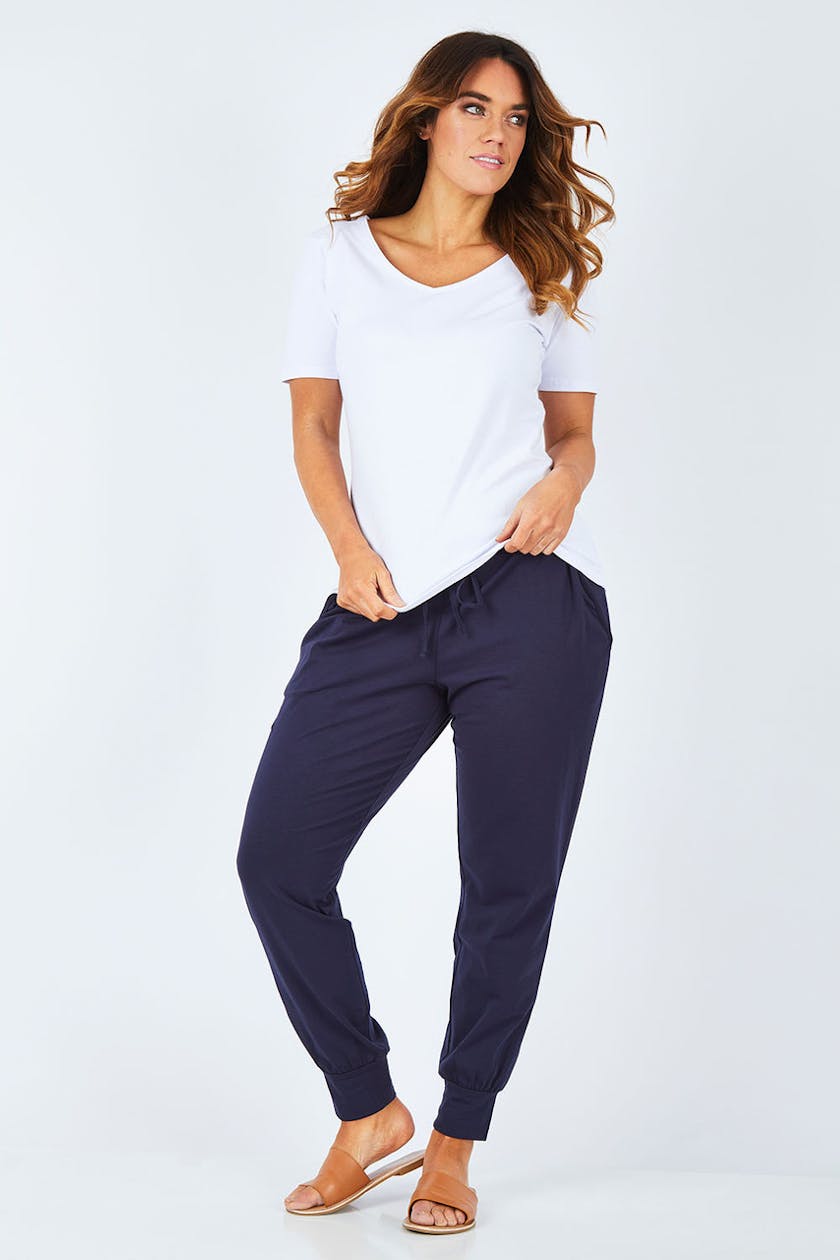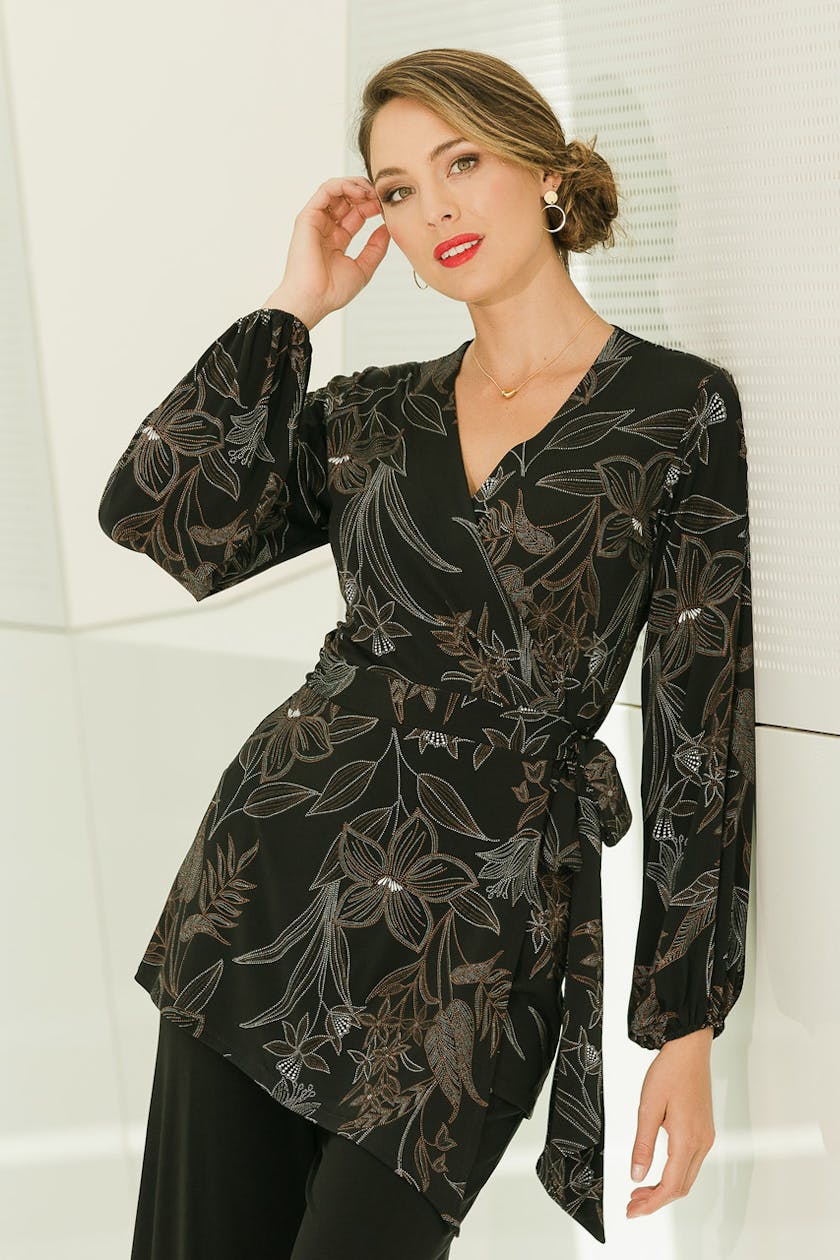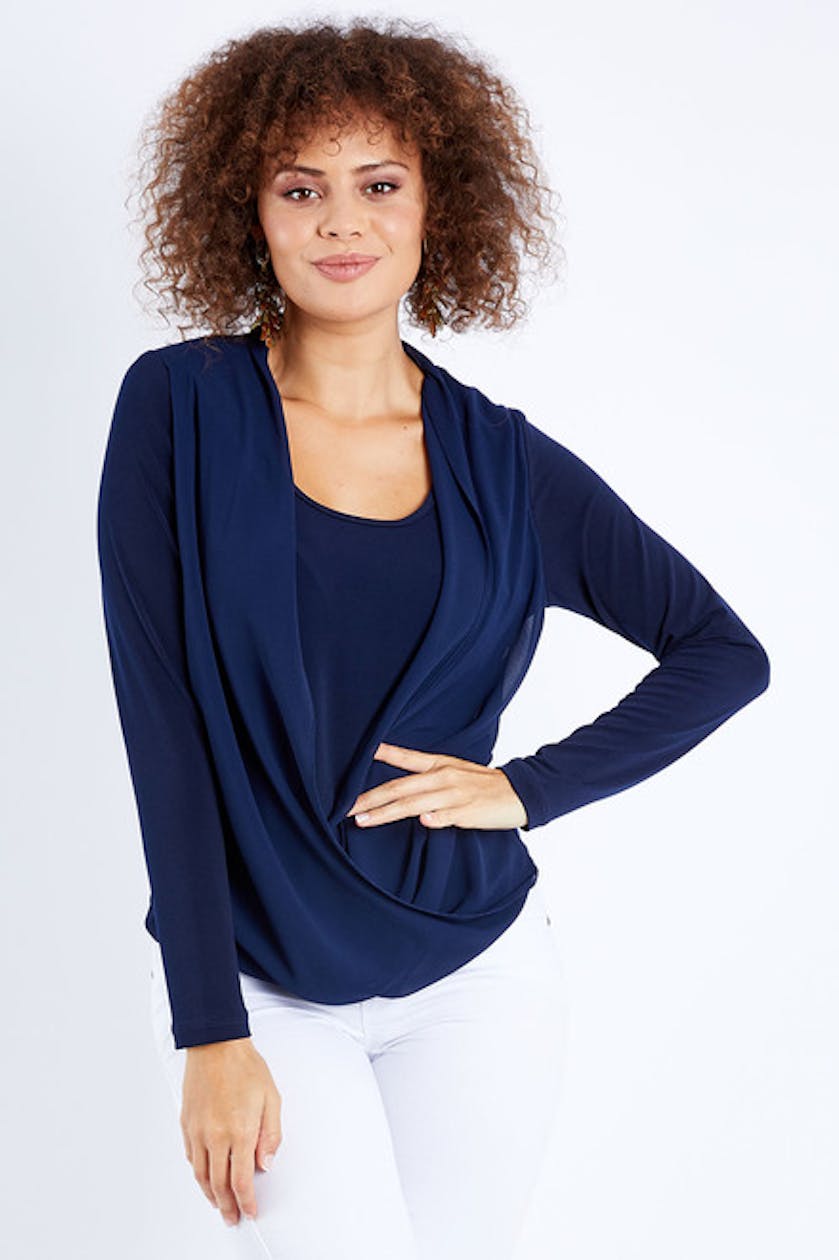 Girls with larger busts can definitely look wonderful in wrap dresses and buy them by the dozen, they will cinch the waist emphasising your shape and avoid you looking the same width the whole way down the body. The A line dress is another winner for big boobs, the A shape flaring out on the bottom half of the body helps to balance out your top half and in turn, your bigger bust line. Depending on how comfortable you are in showing off your shape, figure hugging dresses are wonderful for displaying curves and if you want to show off the fact that your waist is smaller than your bust and hips go right ahead and embrace it!
Ladies who are less inclined to want to show off the waist can still find solace in an empire line dress with a v-neck. This will skim over your waist whilst still giving you a flattering neckline for your larger bust.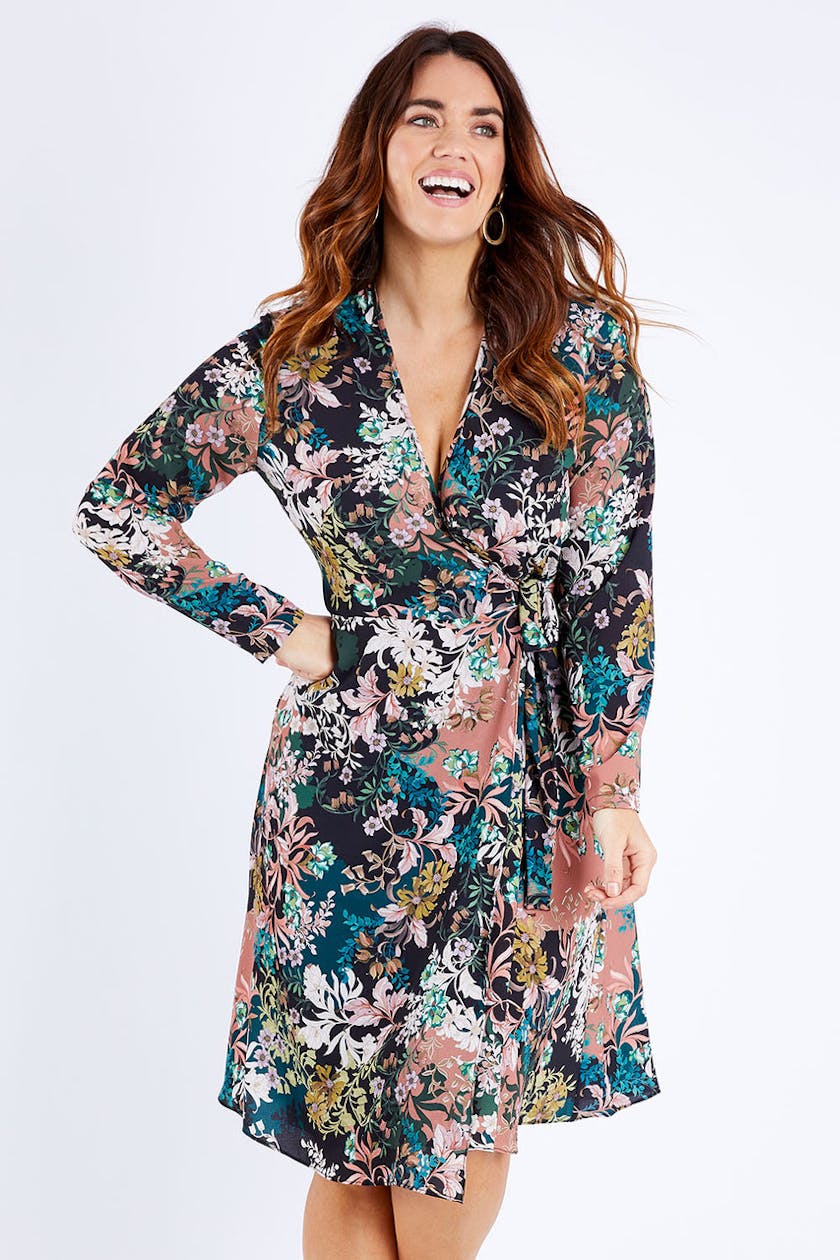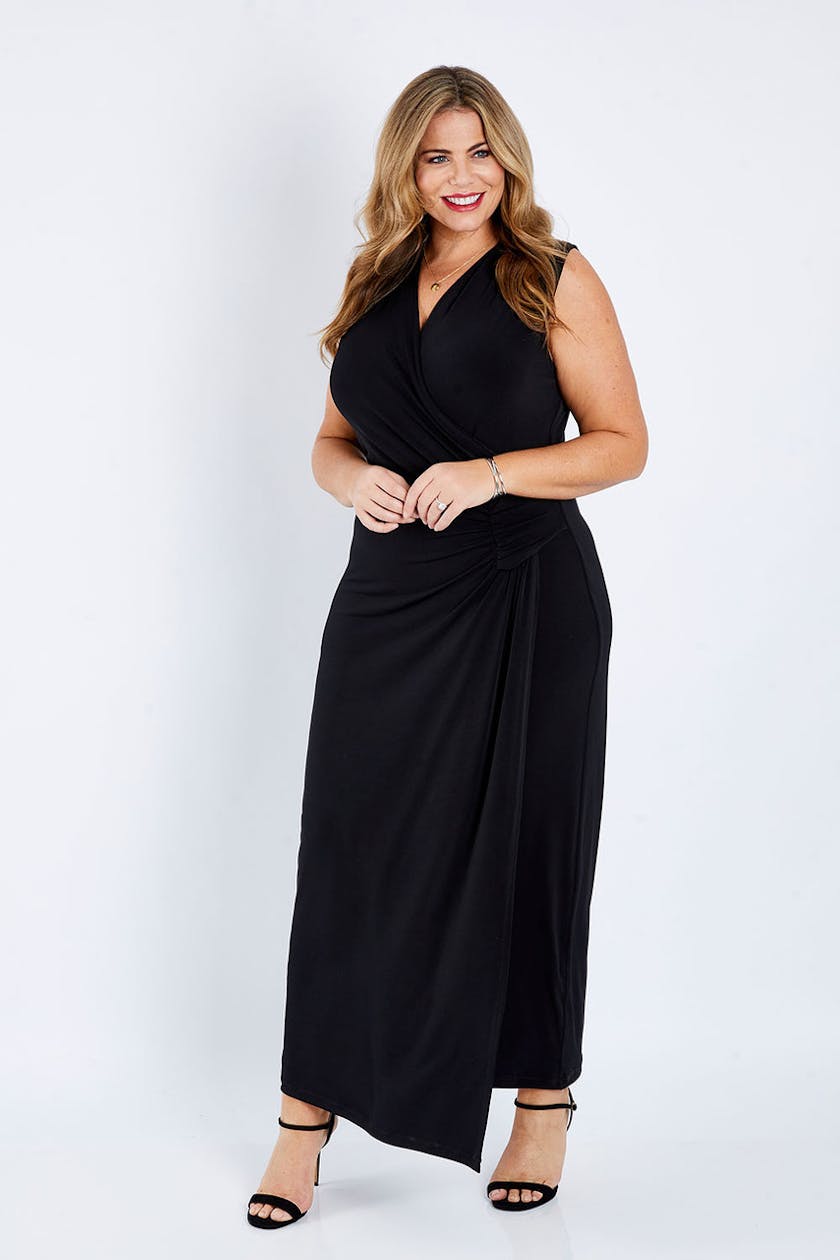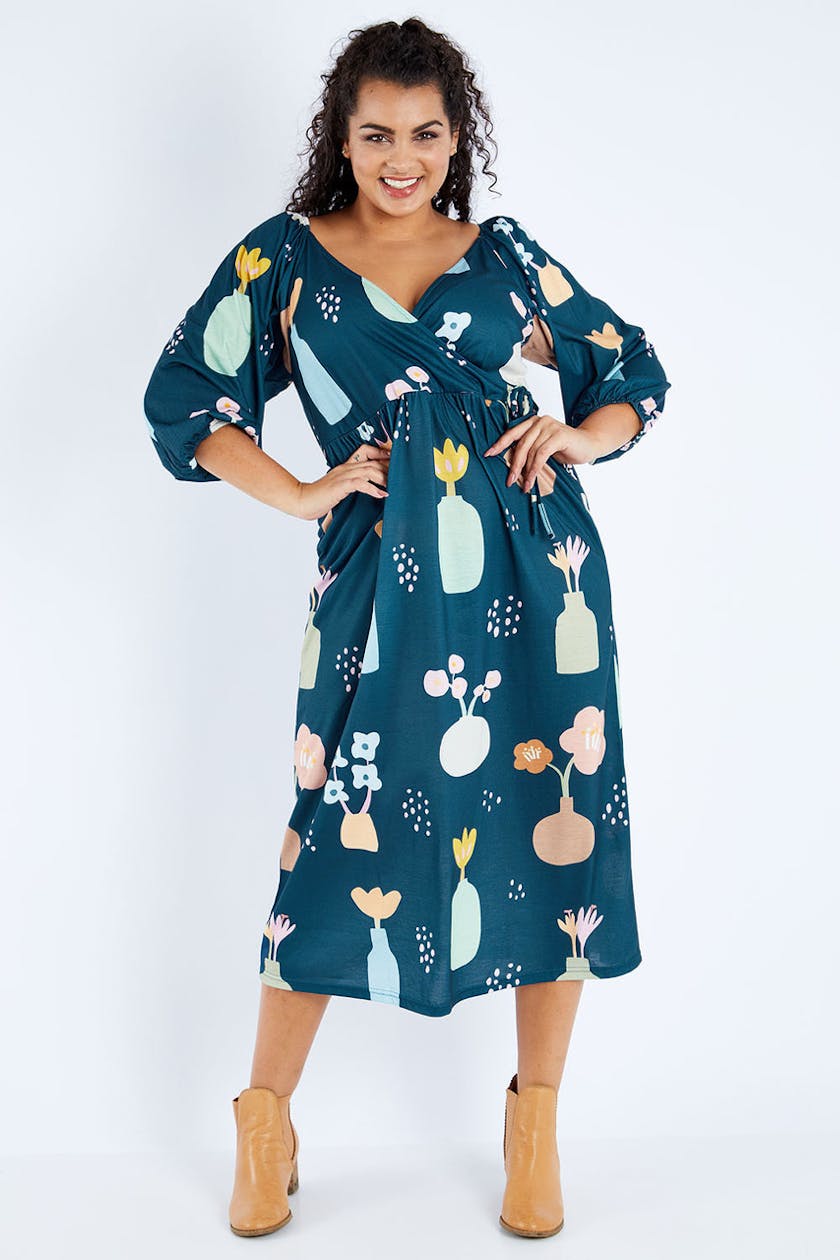 In addition to the open necklines for larger busts, open jackets can look lovely and help to draw the eye down the body elongating the top half and jackets with a flared waistline again help to balance out the hips and bust helping to look proportionate. Long line and trench coats can also look great on gals with big boobs, keep them open though, doing them up (depending on the size) may cause them to stretch over the bust.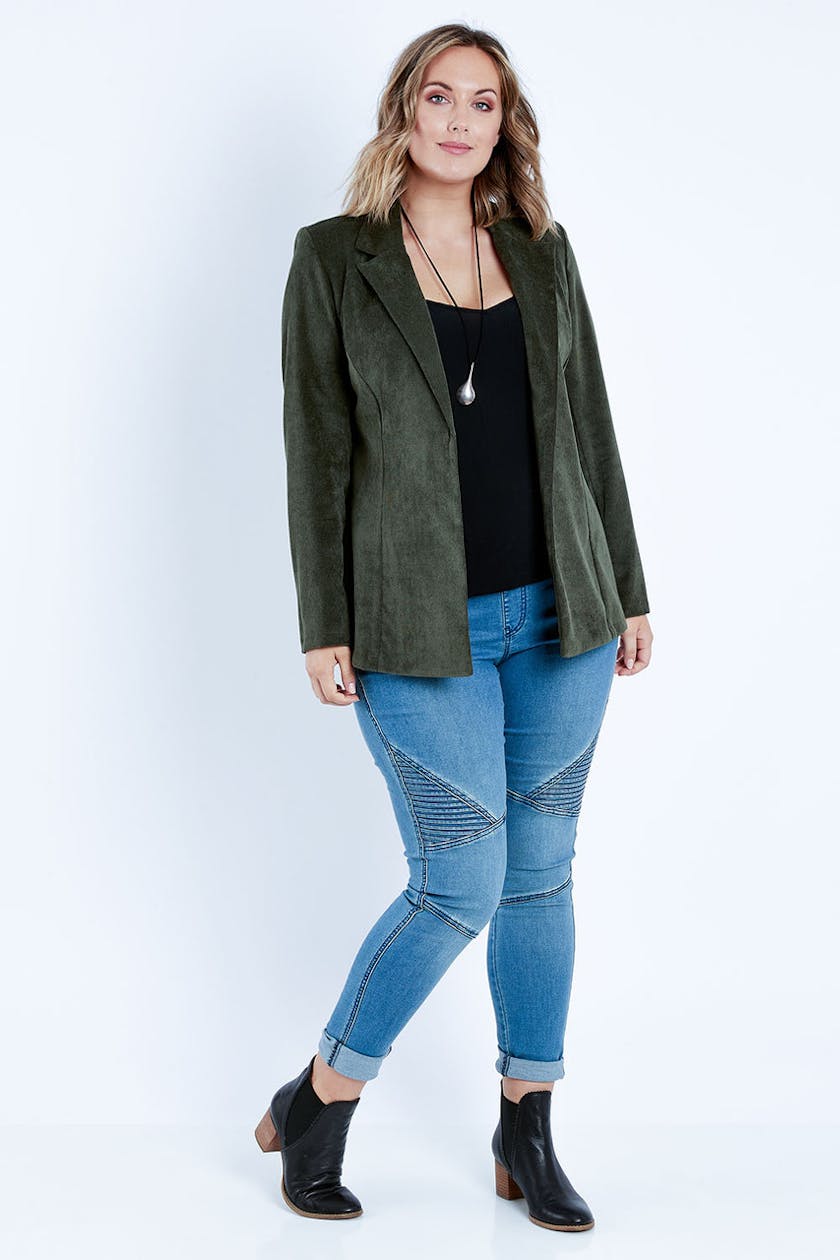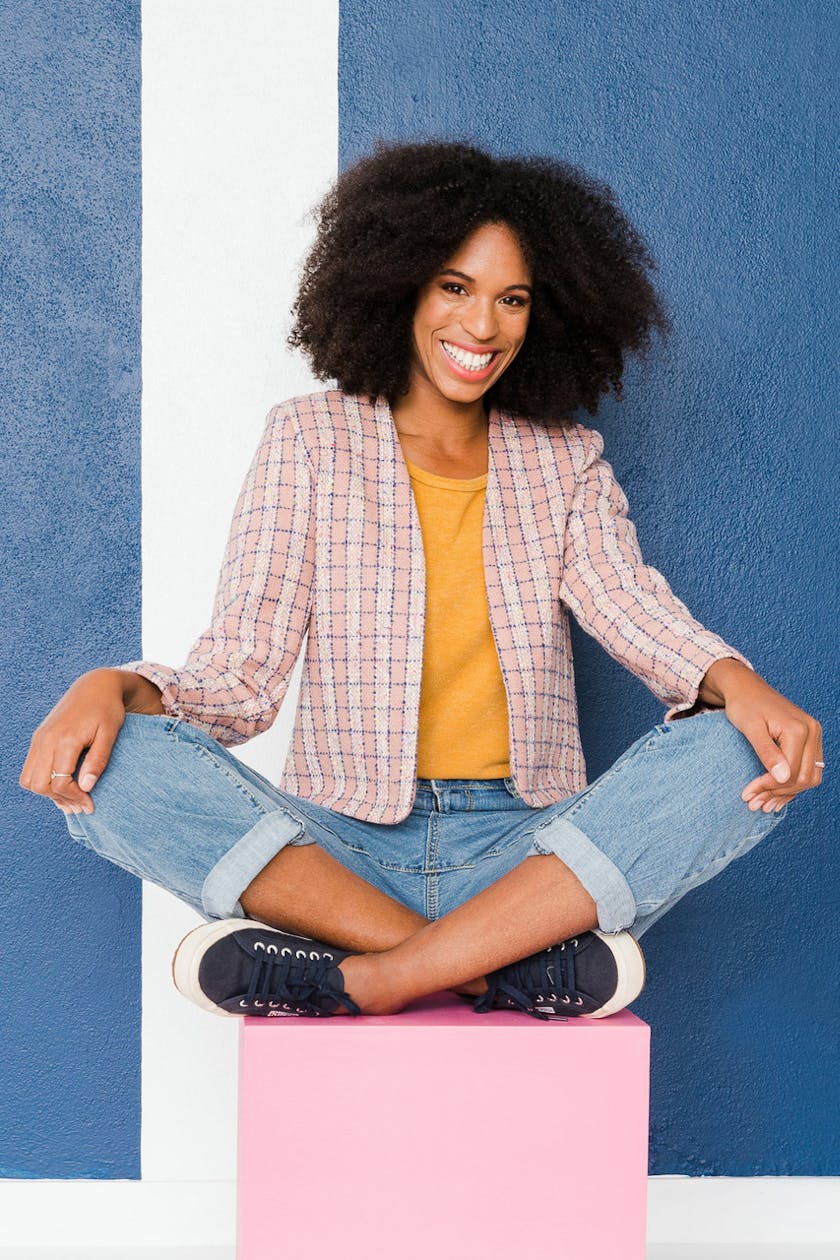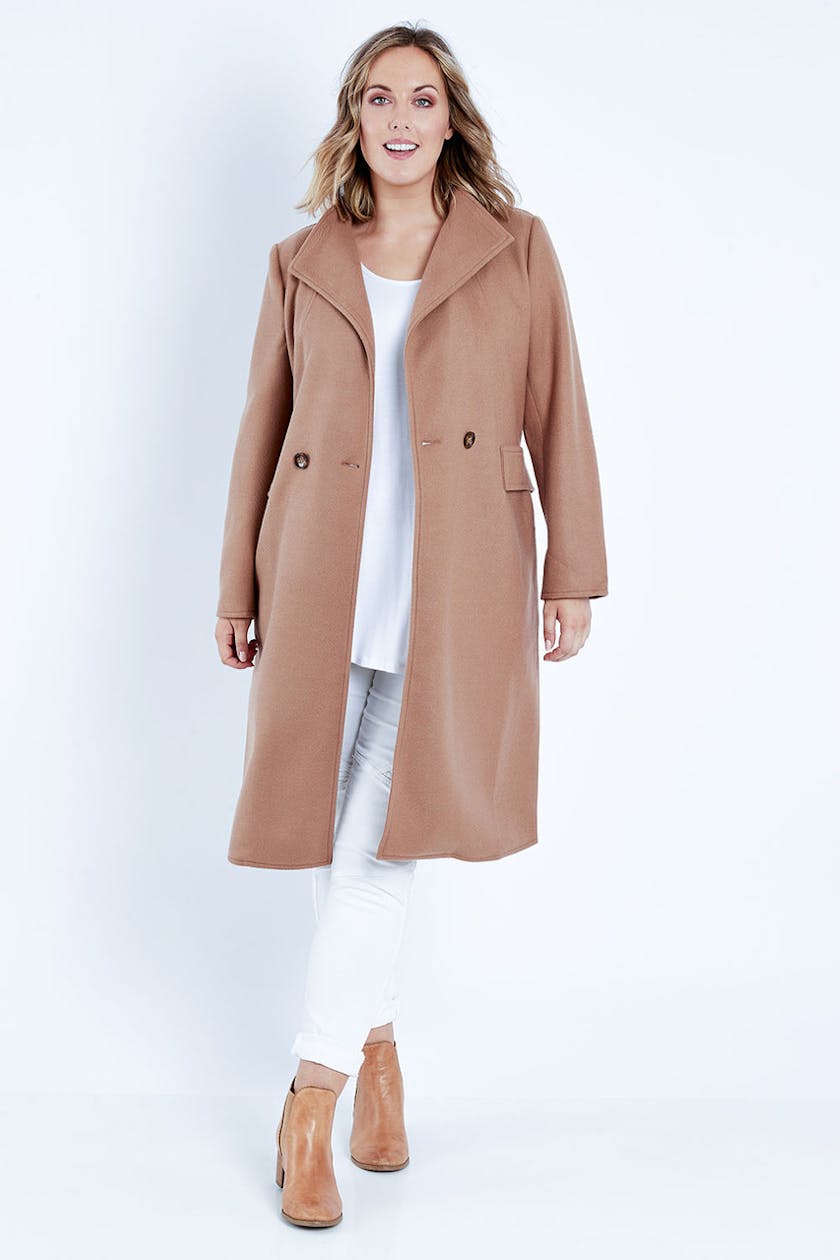 Like we said with your clothing options, this is really going to depend on whether you're looking to embrace or minimise your bust line. A proper fitting by a lingerie professional is advised and then you're taking all the guesswork out of sizing, you can shop with confidence especially if you're planning to do so online. Ensure when you're looking for a bra that it fits over the top of your bust line, this avoids you looking like you're about to fall out the top of it and minimises any chance of creating unnecessary lines underneath your tops. Our girls looking to reduce the size of their bust line can take comfort in knowing there are bust minimising bras on the market and yes, they can be pretty as well as functional. It's most important to find a bra that's going to be comfortable for you, something that you can wear all day and feel supported as well as secure.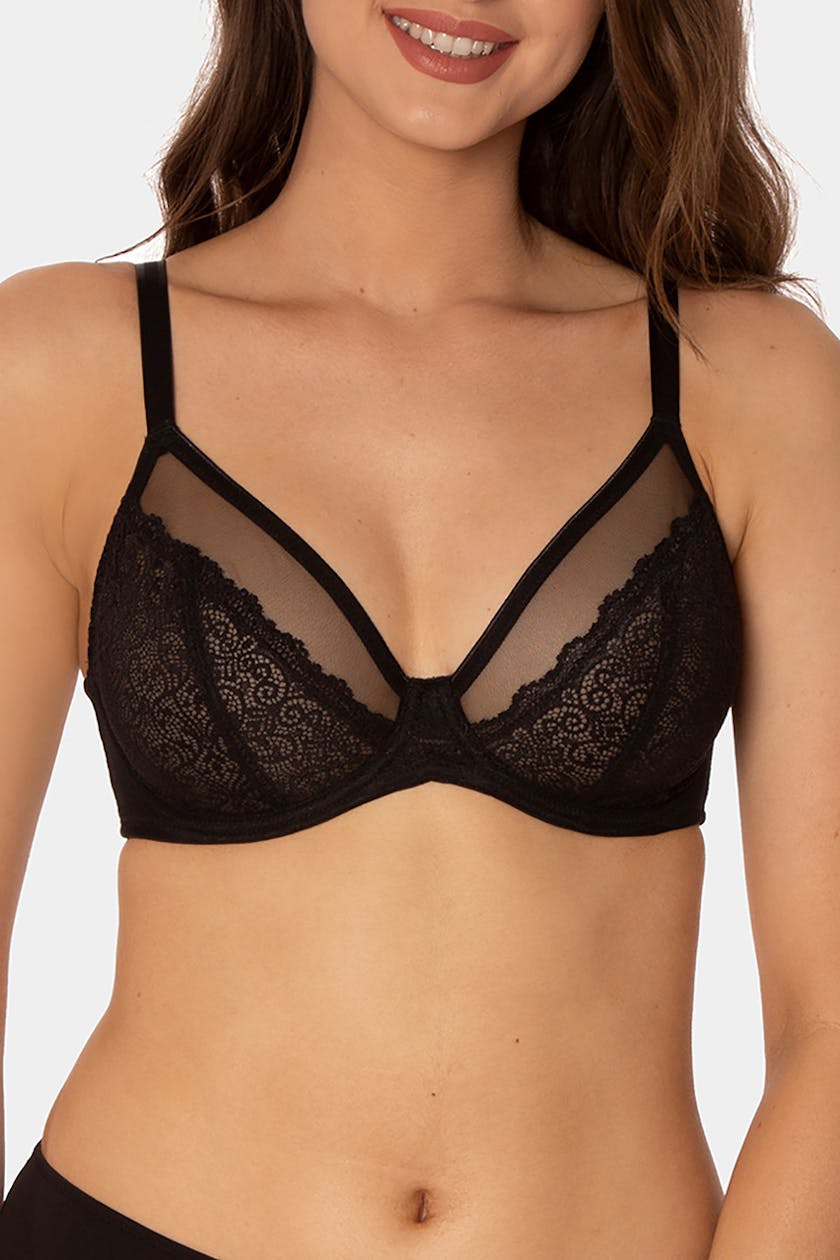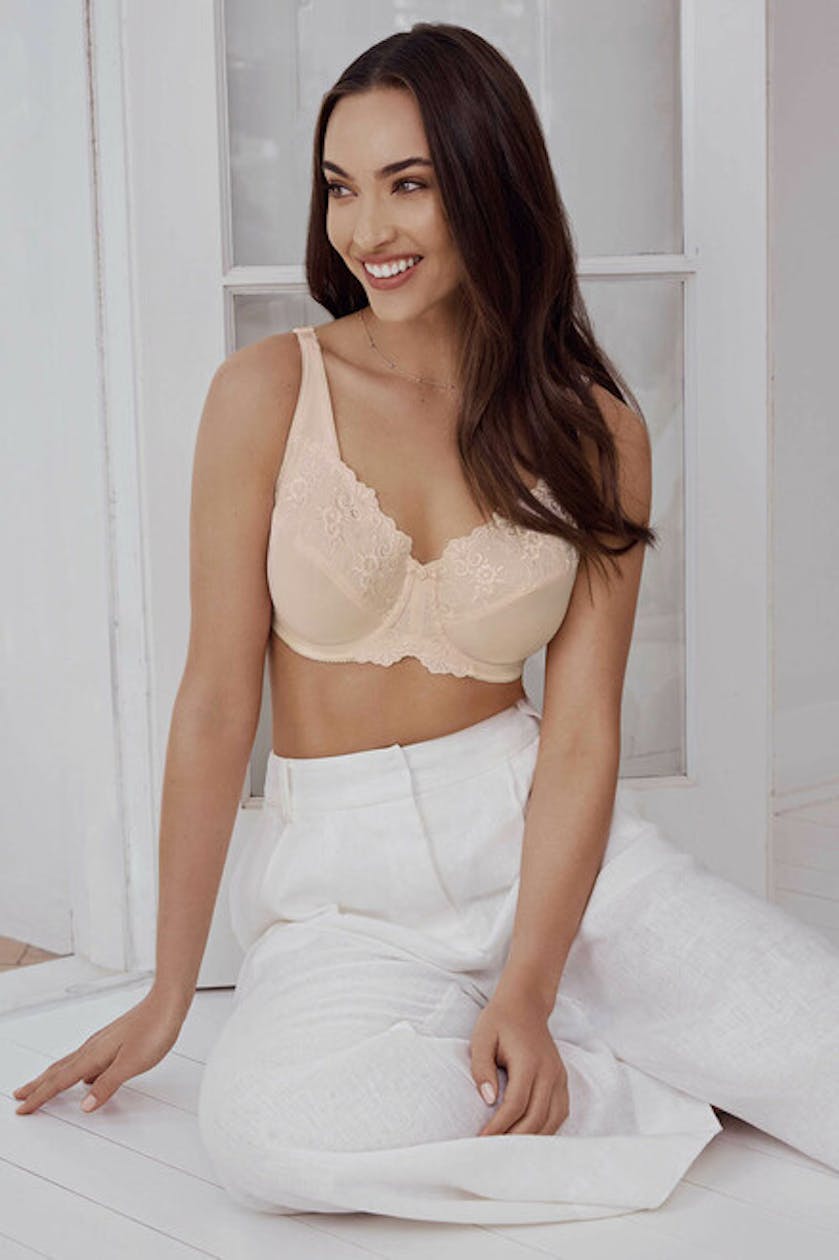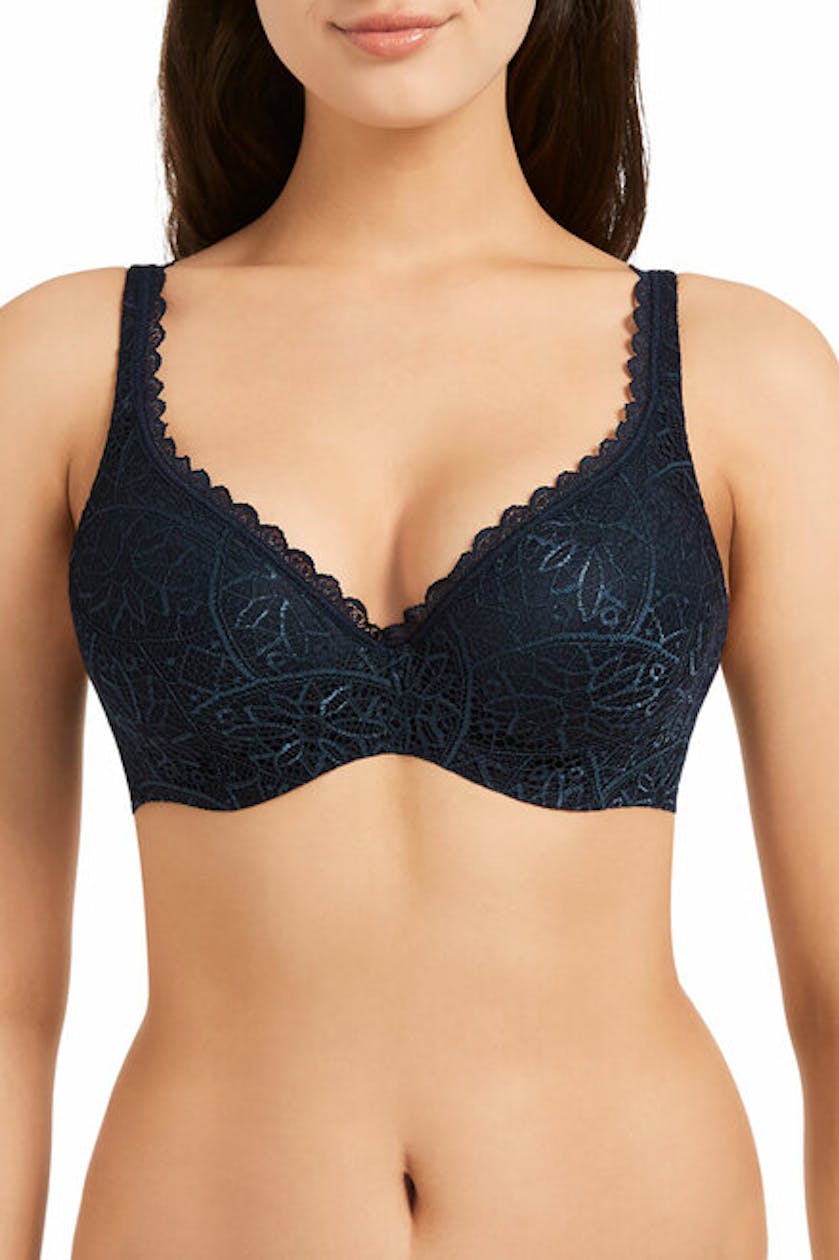 Accessories for bigger busts
Whilst some may consider accessories as just the icing on the cake for an outfit and not an integral part of it, they do come in handy when dressing a girl with a bigger bust. If you're one of our girls looking to show off your cleavage, opt for necklaces or pendants that sit just above your bust line, this will draw attention to the area especially if you're wearing a top with an open neckline. In reverse, if you're looking to draw attention away from your boobs, utilise larger statement accessories around the neck such as scarves or chunky necklaces to make your bust appear smaller. Alternatively, longer pendants that will draw lines down the body and belts which will become a must have in your wardrobe if you're looking to cinch and differentiate your waistline.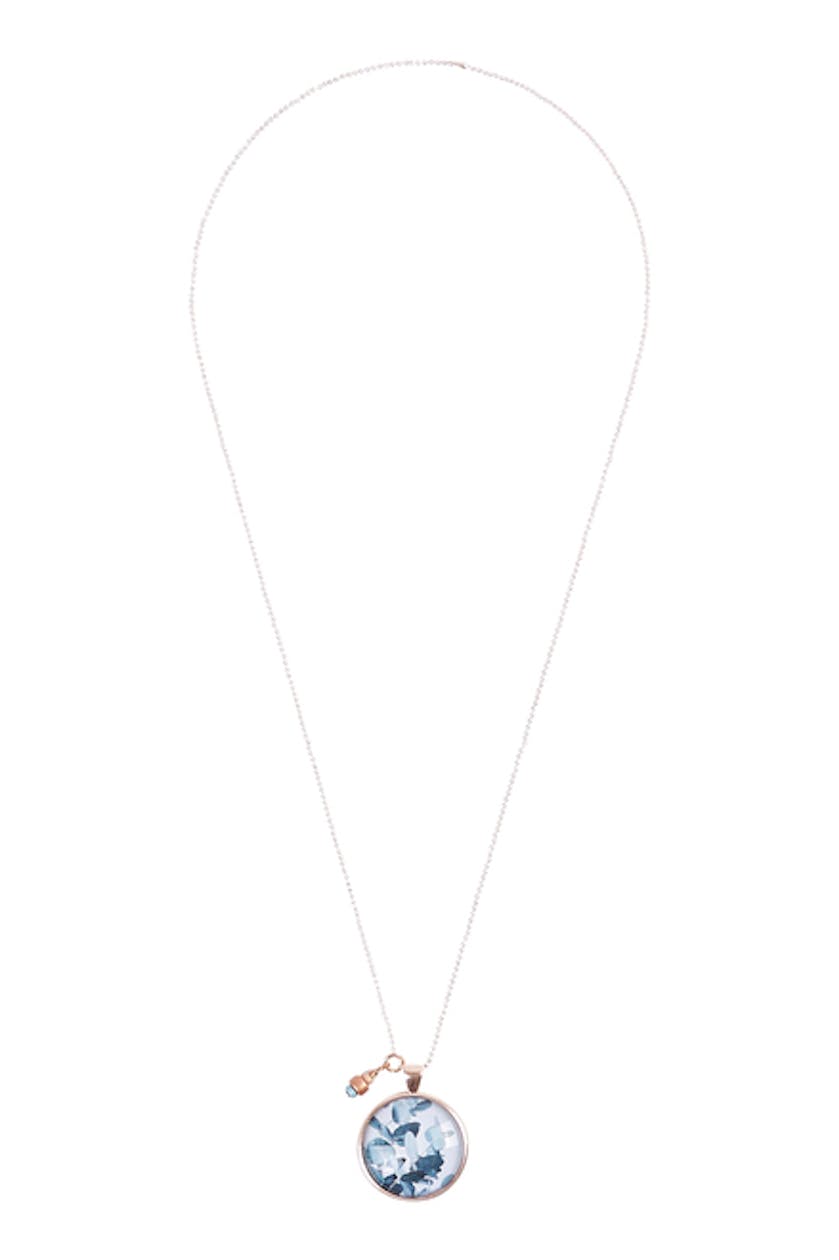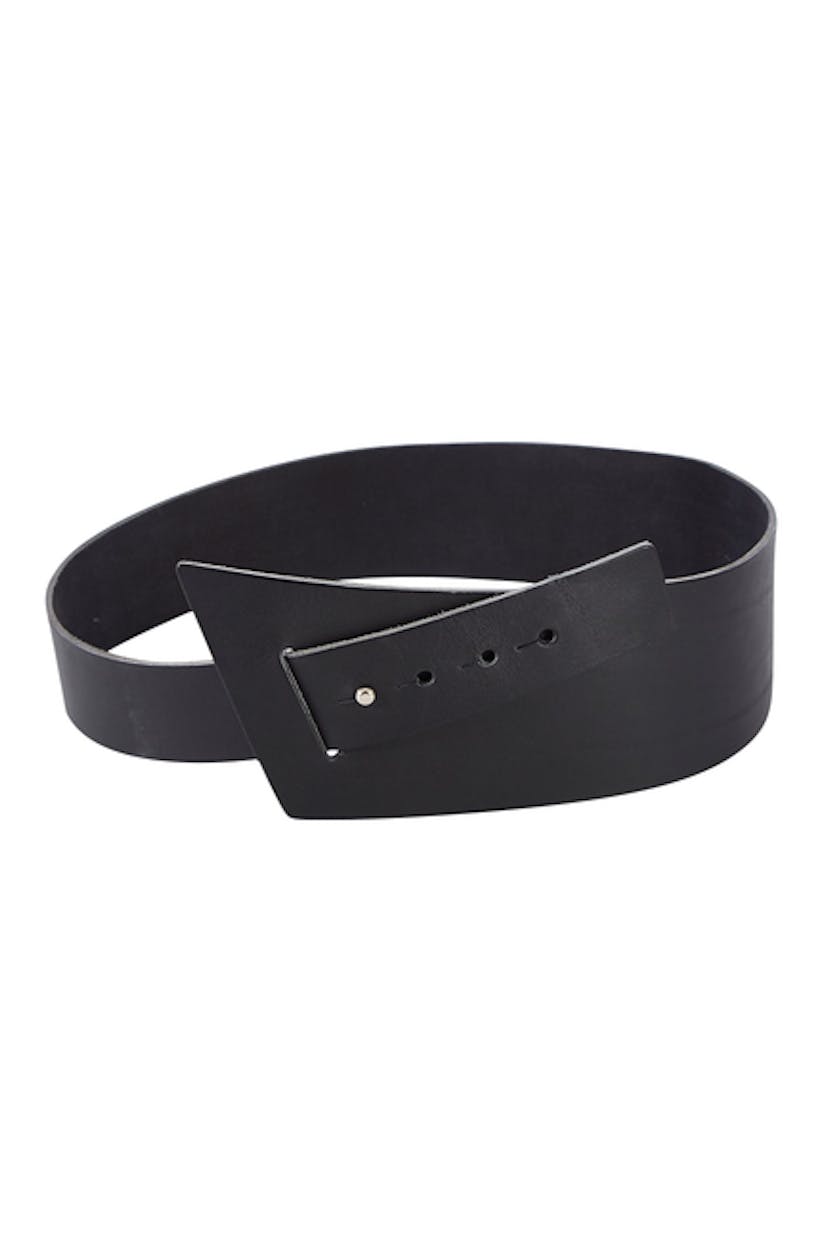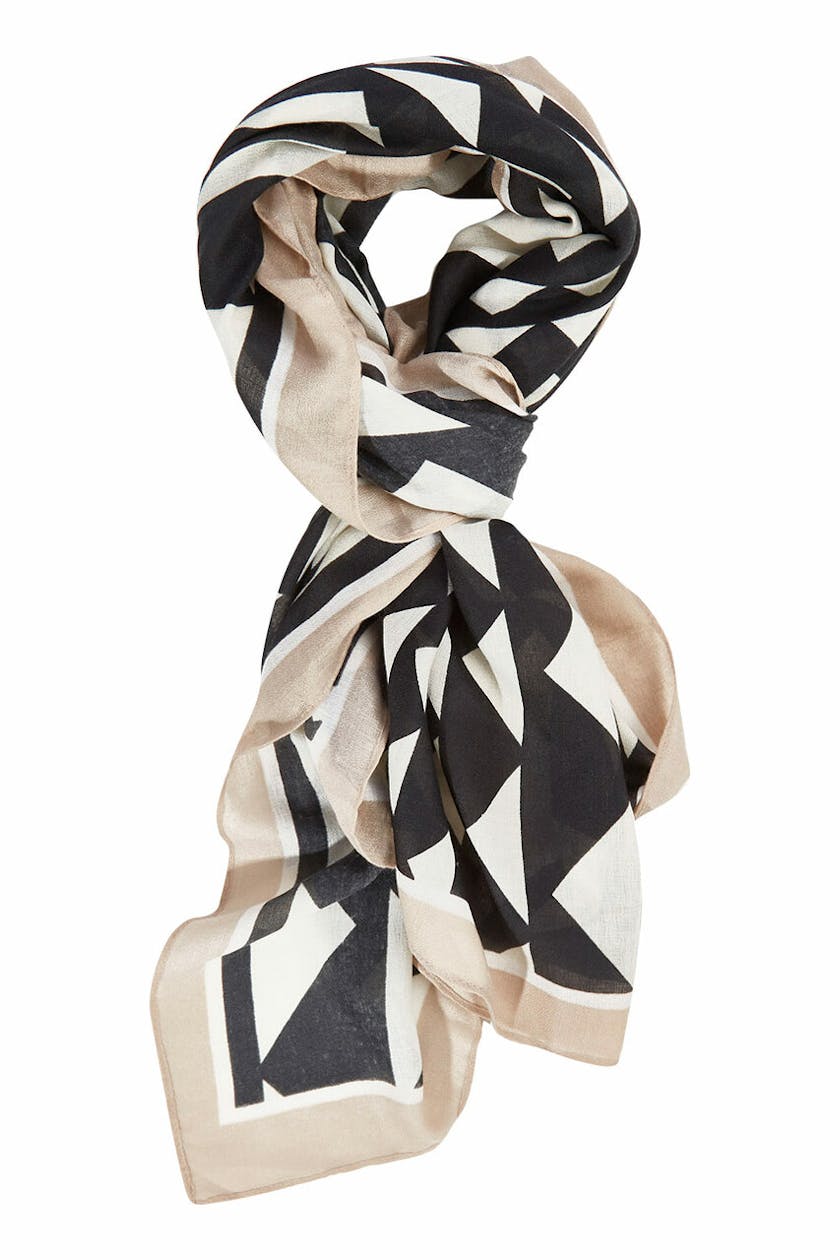 We've pretty much given you the low down on what to and what not to wear but when putting together outfits as a big boobed gal, remember your key staples like:
We put some outfit eye candy below as suggestions on possible combinations.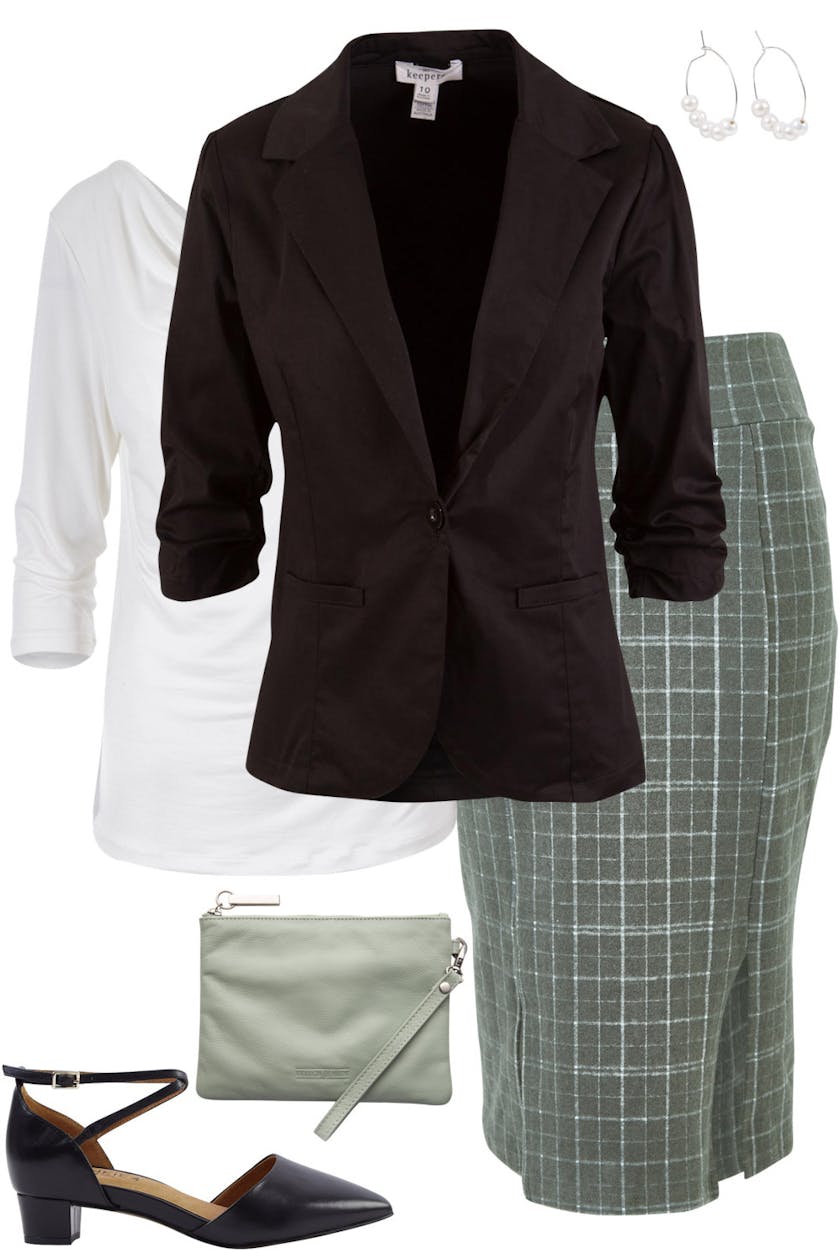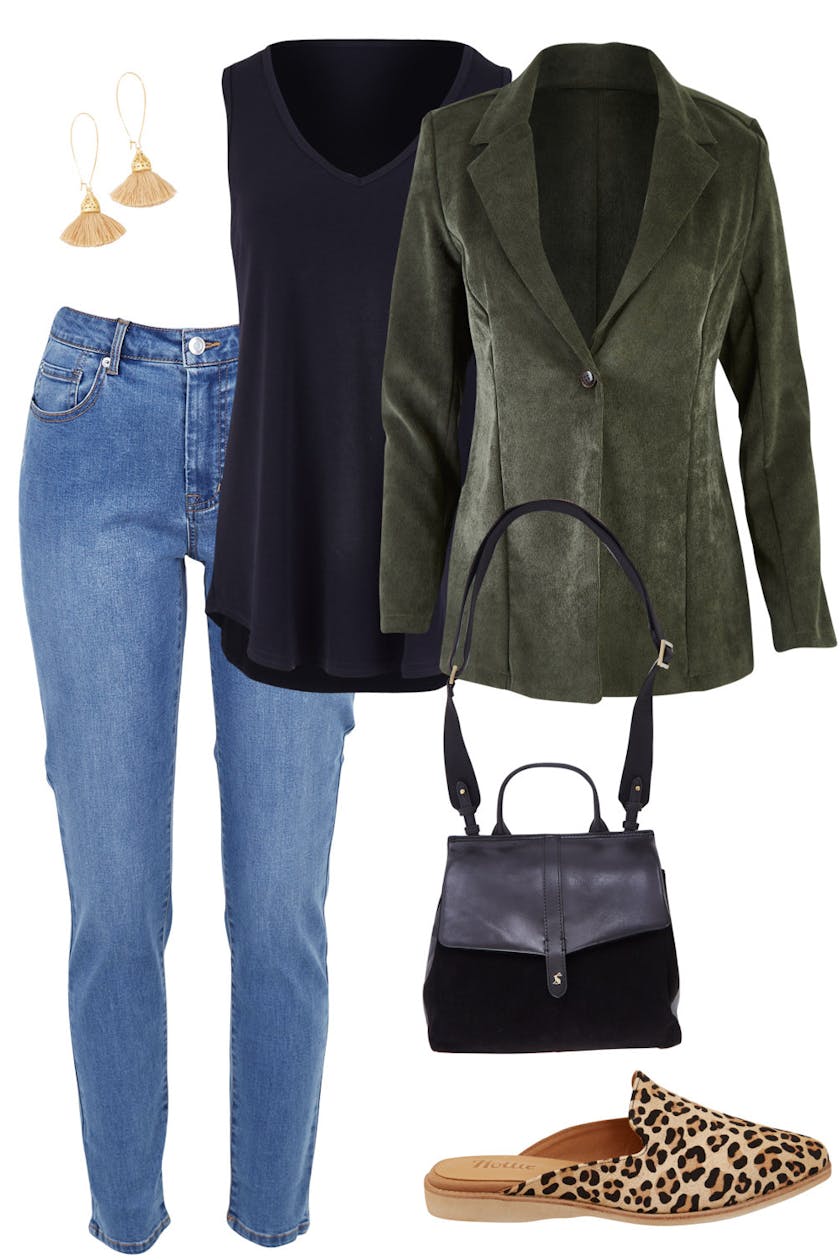 What to avoid for bigger busts
We strongly recommend girls with bigger boobs steer well clear of most things high neck. Tops with turtle necks or round high necks will definitely make your bust appear even wider and larger than it is. If in the cooler months you need a little extra coverage, try breaking up a high neckline with an open jacket, vest, scarf or necklace to avoid accentuating your bigger bust and breaking up your shape. Similarly, tops with prints or slogans, ruching etc over the bust line draw attention to your boobs also making the area look larger. If you're a girl with a waistline that is much smaller than your bust, another tip is to stay away from empire line dresses, these will ensure you look the same width the whole way down your body. You need something to emphasise your shape rather than cover it up.
You will find button up tops challenging if you're a girl with big boobs, try to keep away from shirts without stretch fabric or some room to move, the last thing you want is a gaping hole exposing you in all the wrong places. You may look to go up a size in shirts with the option of tucking it into high rise pants as a cute styling effect. Ultimately you want to wear something you're comfortable in, as women ourselves we also know the feeling of being stuck somewhere when your outfit isn't quite going right.
Depending on whether you wish to show off or minimise your bust, utilising different colours in an outfit can assist with this. As a general rule of fashion thumb, darker colours are always more slimming and lighter colours the reverse. Instead of heading towards a wrap or A Line dress to accentuate your shape you can also choose to utilise a lighter or brighter colour on your bottom half to attract attention away from the upper body / bust line.
Having a larger bust isn't the only thing that's going to determine what is and isn't going to suit… you'll need to consider your overall body shape in relation to what you're going to feel most comfortable and flattered in. If you haven't already, head over to our recently published article on The Ultimate Guide to Dressing for your Body Shape this may help you get a better idea of your overall body shape and what's suggested for your frame.
It's absolutely essential that if you're unfamiliar with a certain style that you try before you buy. If you need to, allocate some time to spend with your girlfriends trying on different styles and colour ways to see what's going to work with your bust size. We here at birdsnest also offer our girls the opportunity to Upgrade to a Change Room when purchasing items online to ensure you're 100% happy. There is also nothing better than going that extra size up to accommodate 'the girls' either, comfort is key in this instance and instead of worrying about the extra fabric utilise styling tools such as a belt or tuck into high waisted or skinny jeans to remove the bulk from your lower torso.
Ultimately, our busty friends, it's up to you on whether you prefer to show off or minimise your assets. There are so many options out there for you, we've just touched on a few but when in doubt, check out your options when shopping online. Our birdsnest site allows you to tick for 'Big Boobs' in our body shape filter which can help make your shopping experience more enjoyable if you're a little confused on what is and isn't going to work for you. We've also styled some outfits for girls with bigger busts to give you some inspiration on what to put together on your top and bottom half to have you looking stylish yet comfortable in your own skin.
Love, the birdsnest girls x