So you're short or petite… not the worst wardrobe issue to have. It may mean you've had to put up with numerous alteration bills on a lot of the pants in your wardrobe but hopefully with a few hints and tips we can help you out with some of the wardrobe issues you're having. Just like being tall, being short has both its advantages and disadvantages. A lot of our shorter girls find that leg length in pants is a major issue for them alongside garments falling in the wrong places or not sitting correctly on their frame due to their proportions.
It's important with any shape to know and recognise what will fit and flatter you so hopefully we can take some of the guesswork out of that. We've compiled some styles you'll want to consider that will help to elongate your frame and avoid the dreaded length issue. It is always advisable for our short girls to have a good tailor on hand… JUST in case, unfortunately some styles with length are unavoidable but generally there'll be a work around. We've given you some below!
There's no rule book for height limits, however here at birdsnest we consider our petite girls to be under 5'3 or approximately 160 centimeters or below. We allow you to shop by body shape and provide examples of outfits that might be suggested for the short or petite girls.
Key fashion pieces for the petite woman
We've put together a few key pieces we believe our shorter or petite girls should definitely stash in their wardrobe for many occasions. Always bear in mind that it's not just your height that will affect styles and fit, it may come down to your overall body shape which we have covered for you in our Dressing for Your Body Shape guide. We enlisted the help of our lovely shop manager and fellow petite birds within the nest to gather up some solid suggestions to help you on your way to looking great.
Jeans & Pants for Petite Women
Finding the right pair of jeans or pants for petite women can be a big issue, we get it. Your jeans (if you haven't already got them altered) end up wet at the bottom and often walked on because they're too long in the leg. It's always important to measure your inside leg length when considering any denim or pants. We recommend considering jeans that are ⅞ length they're more ankle grazers for taller folk but could work well for shorter legs, alternatively, rolling your pant legs or jeans can aid the length issue but also provide a cute look at the ankles. Cuffed jeans are also a great alternative for shorter leg lengths nipping you in at the ankle and showing off your shape.

High waisted jeans or pants will lift your waistline and therefore elongates the bottom half of the body which will make a petite girl appear taller. This also works with darker tones, they're slimming but also lengthen the leg.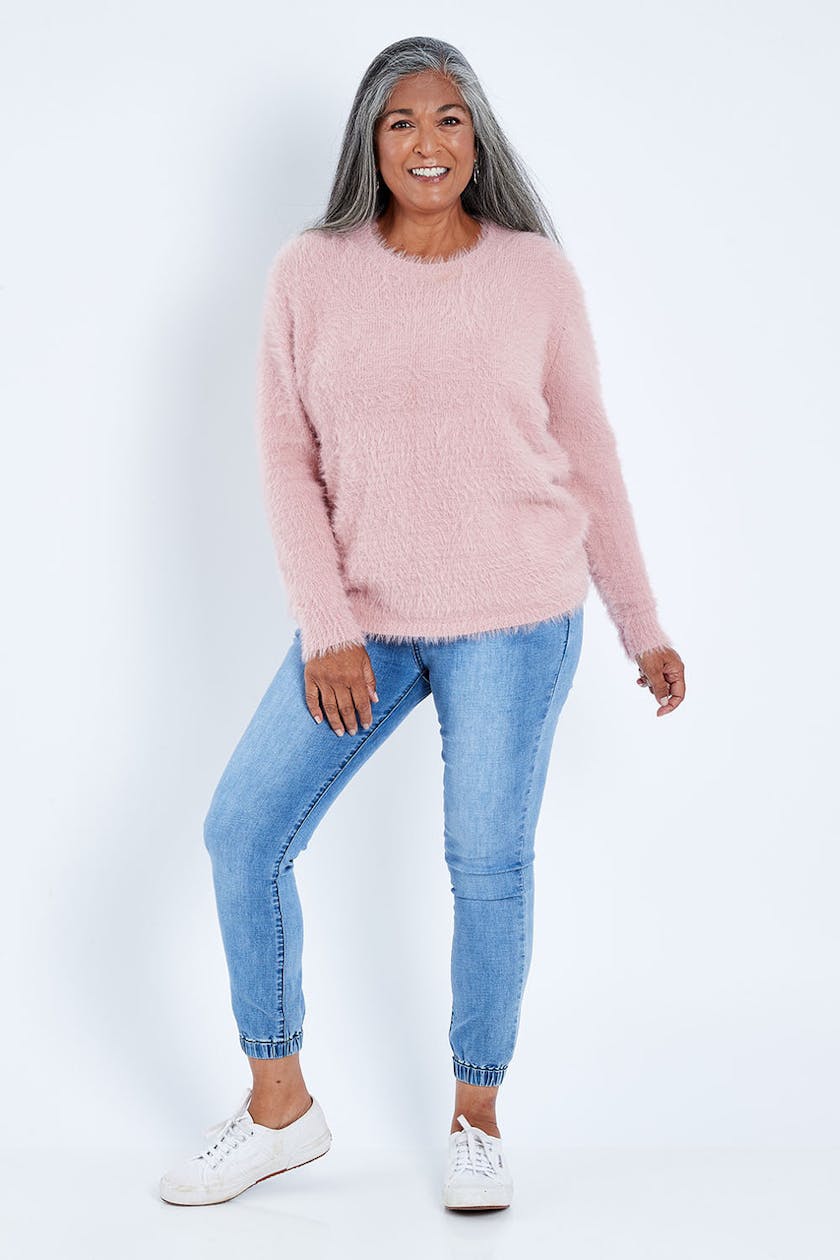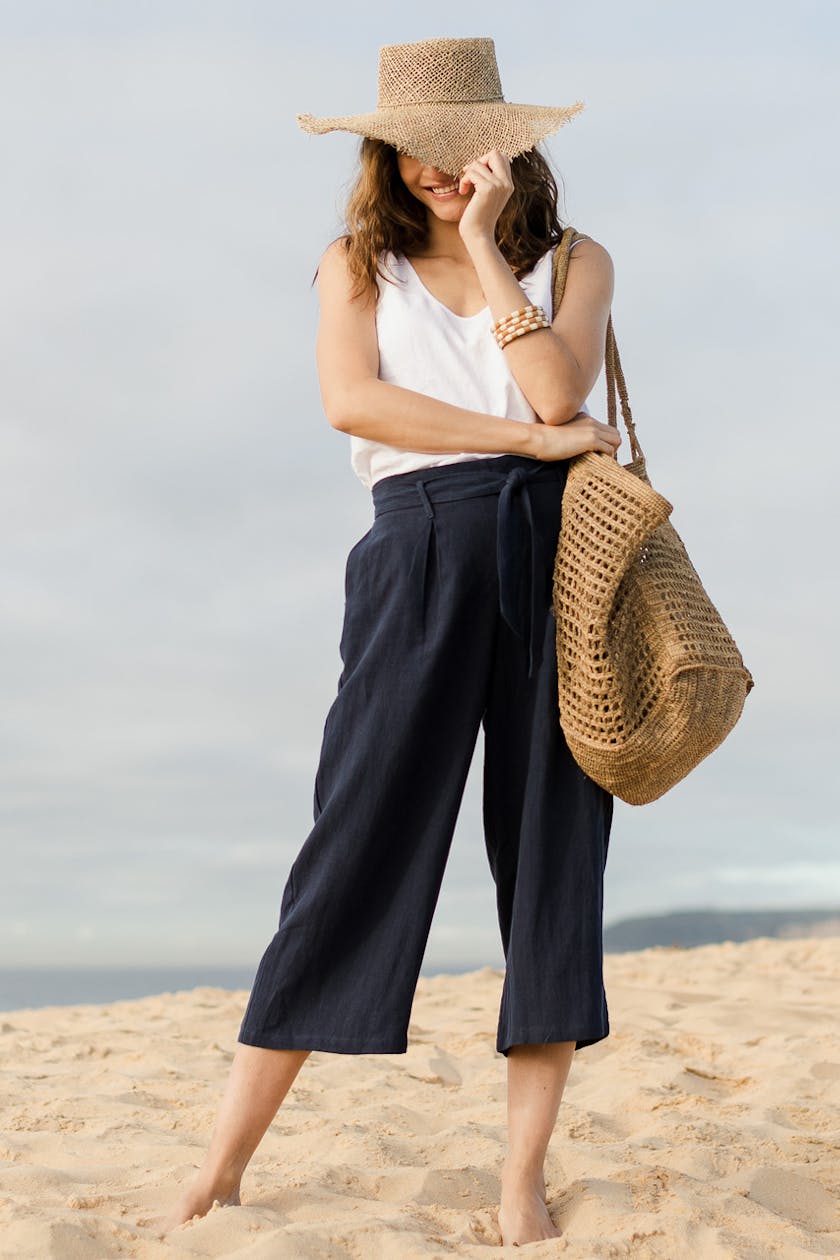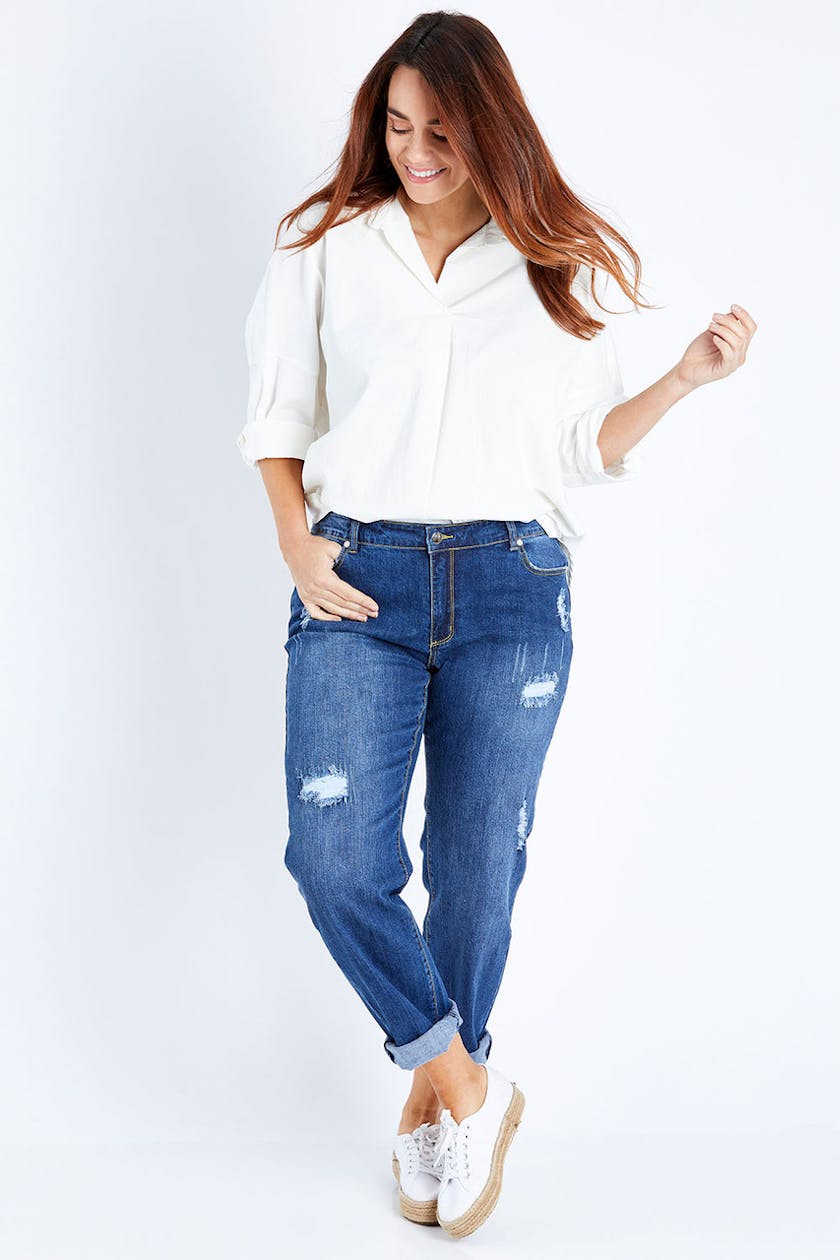 We mentioned before up in the pants / denim section about high waisted jeans, these go fantastically with shorter and/or cropped tops. Off the shoulder tops or wider and lower necklines are very flattering on a shorter frame, it'll open up the collarbone area and give the illusion of length. In addition, three quarter sleeve tops work well for petite girls assisting to make the arm length appear longer, be wary though that the sleeves don't turn out to be full length! As we said above it's always important to measure up and know your size.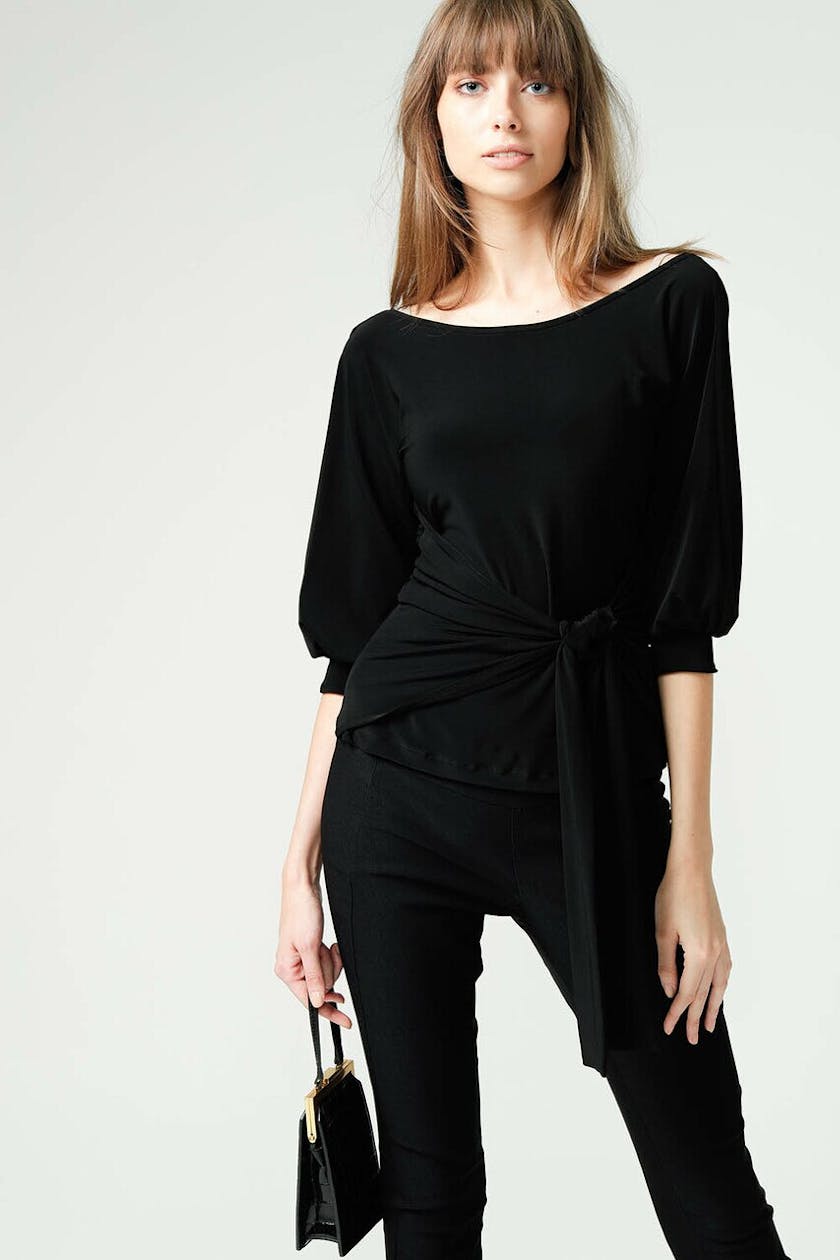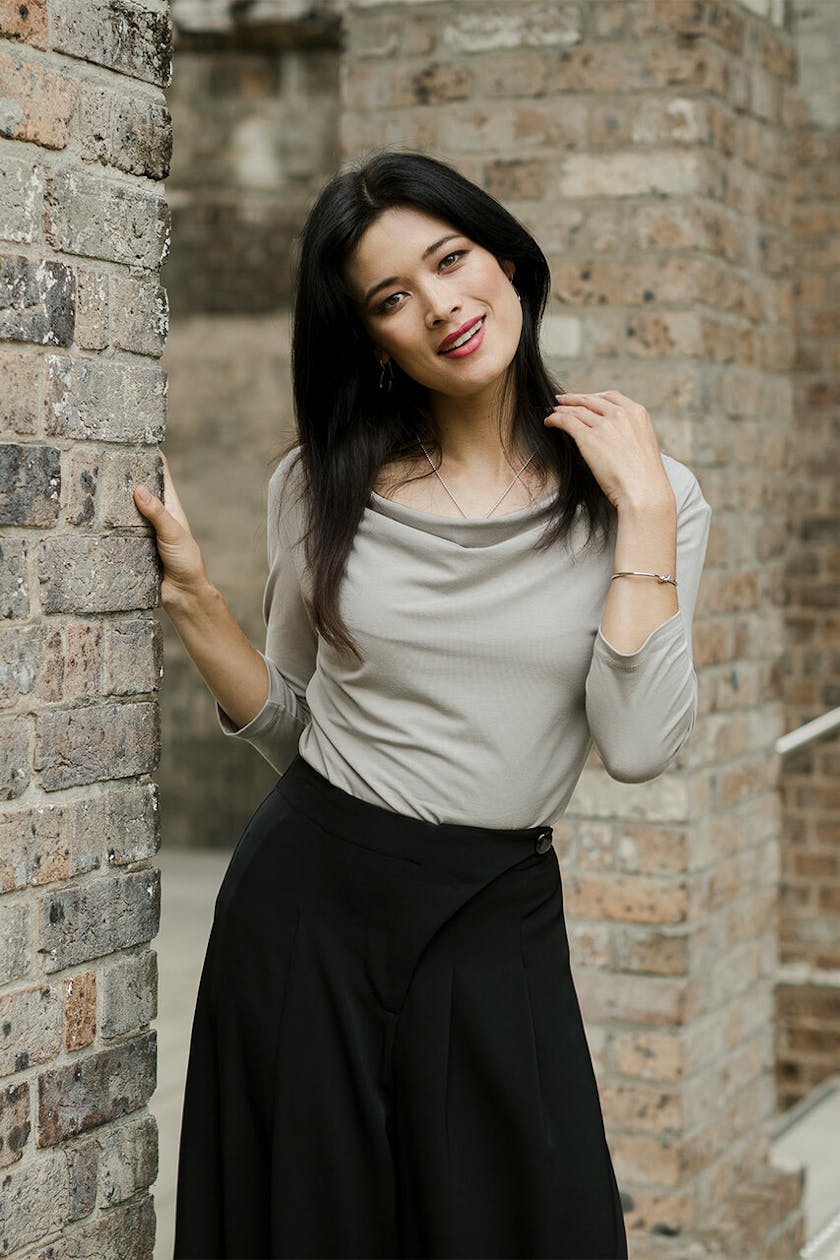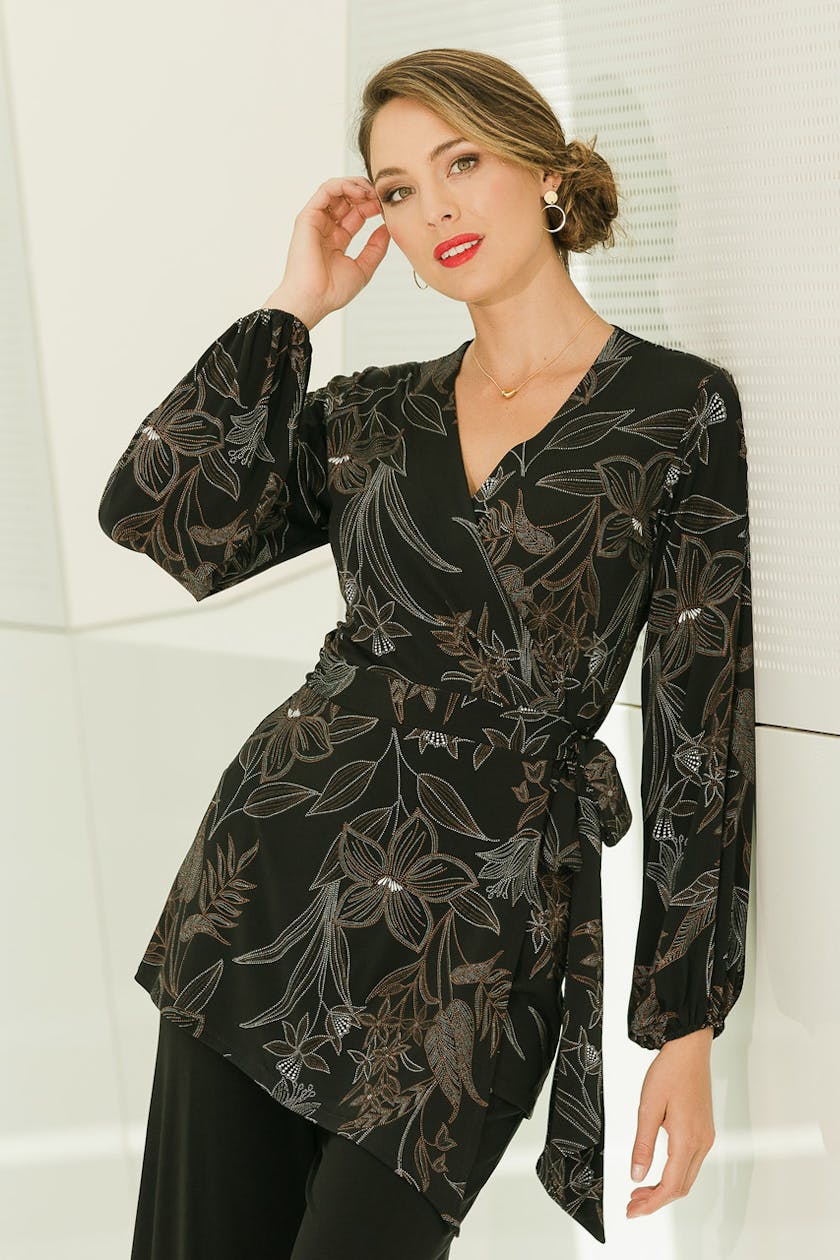 As with tops, jackets can be tricky for the petite girl due to the sleeve length, however three quarter sleeves will flatter and lengthen the forearms. Cropped or shorter length jackets really work well on petite girls in extending the length of the torso, jackets that flare from the waist assist her in creating shape in the waistline. In addition to short jackets, long coats can also work, giving the long line to help draw the eye down the body. Just be aware though of just how long the coat is, obviously anything that's ankle length or longer won't be suitable.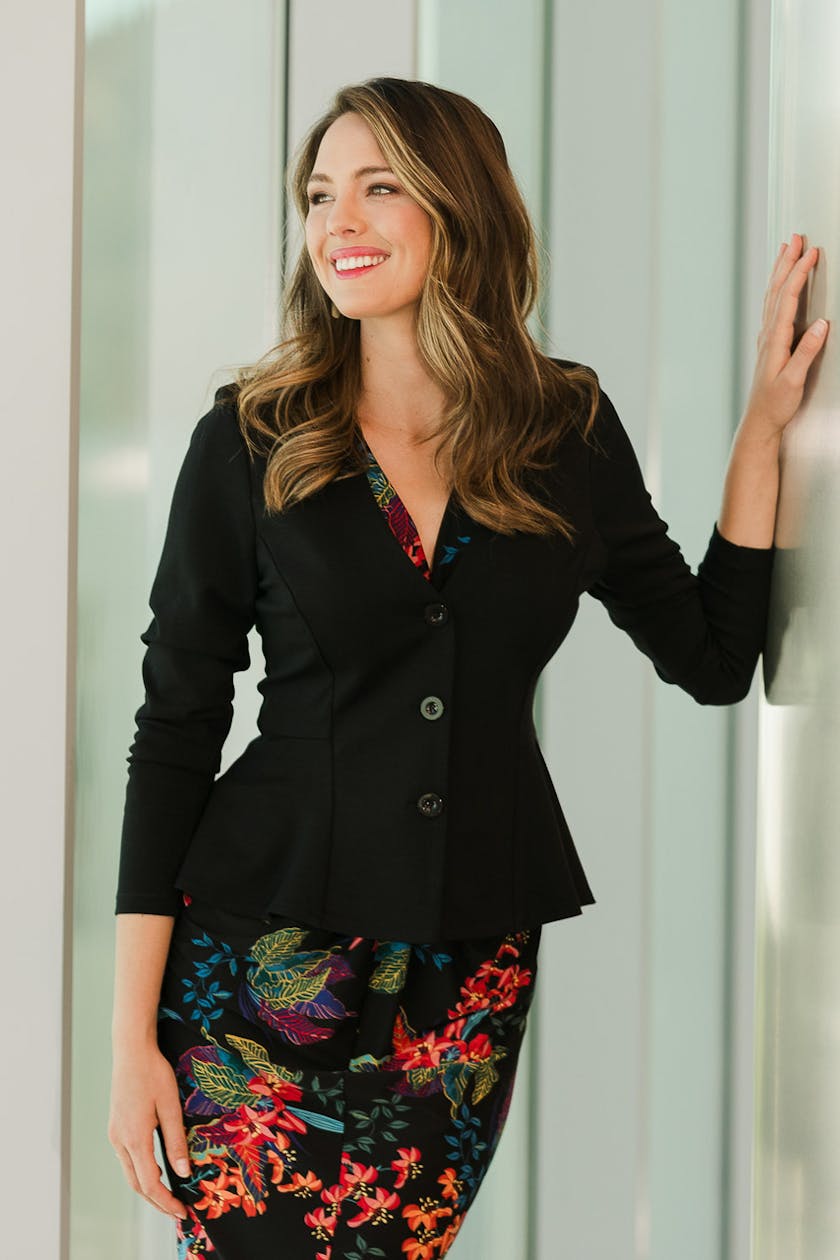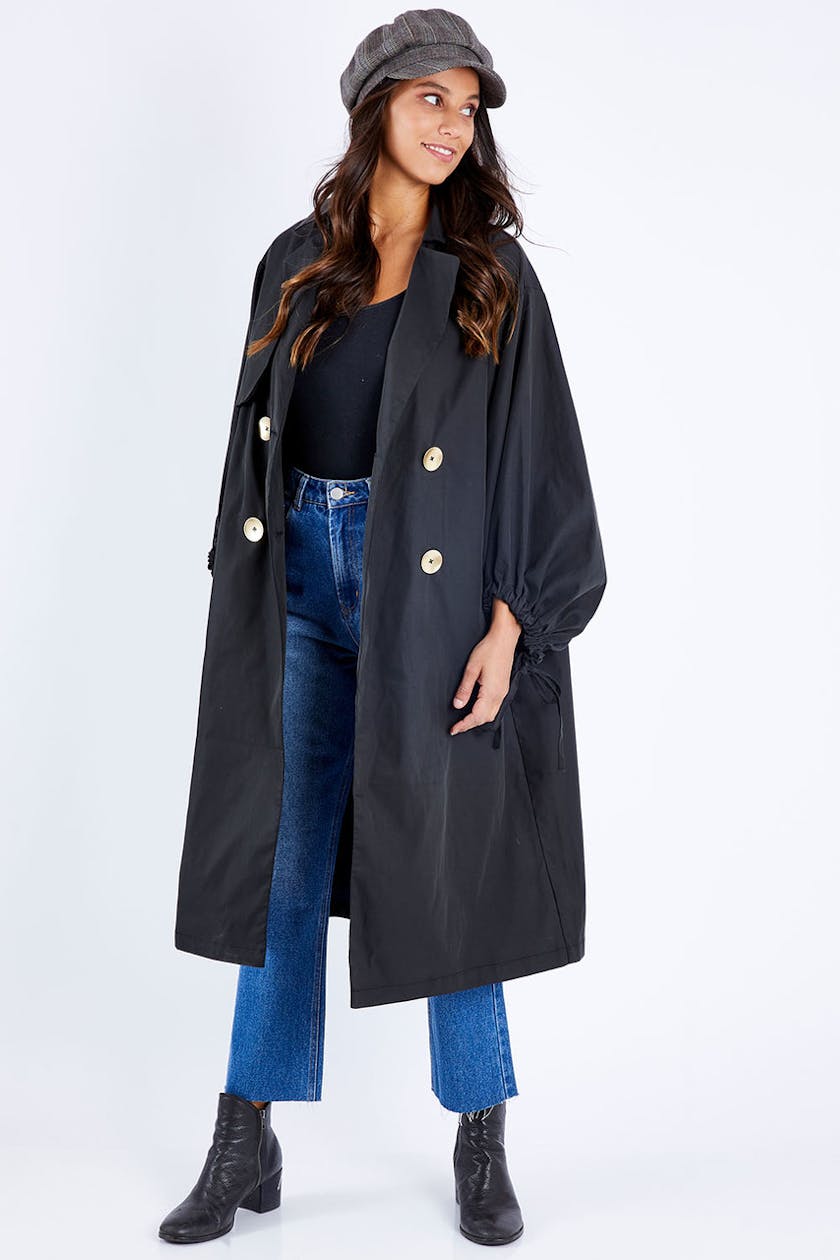 We're going to put it out there… wrap dresses are flattering on any shape. It will create a waist (even if there's not much there to work with) and the dropped neckline extends out the top half of the body giving the illusion of more length. This doesn't mean that you need to freeze in Winter, many of our wrap dress styles are long sleeve and can be paired with a jacket and a heeled pair of boots to keep you warm through the cold weather.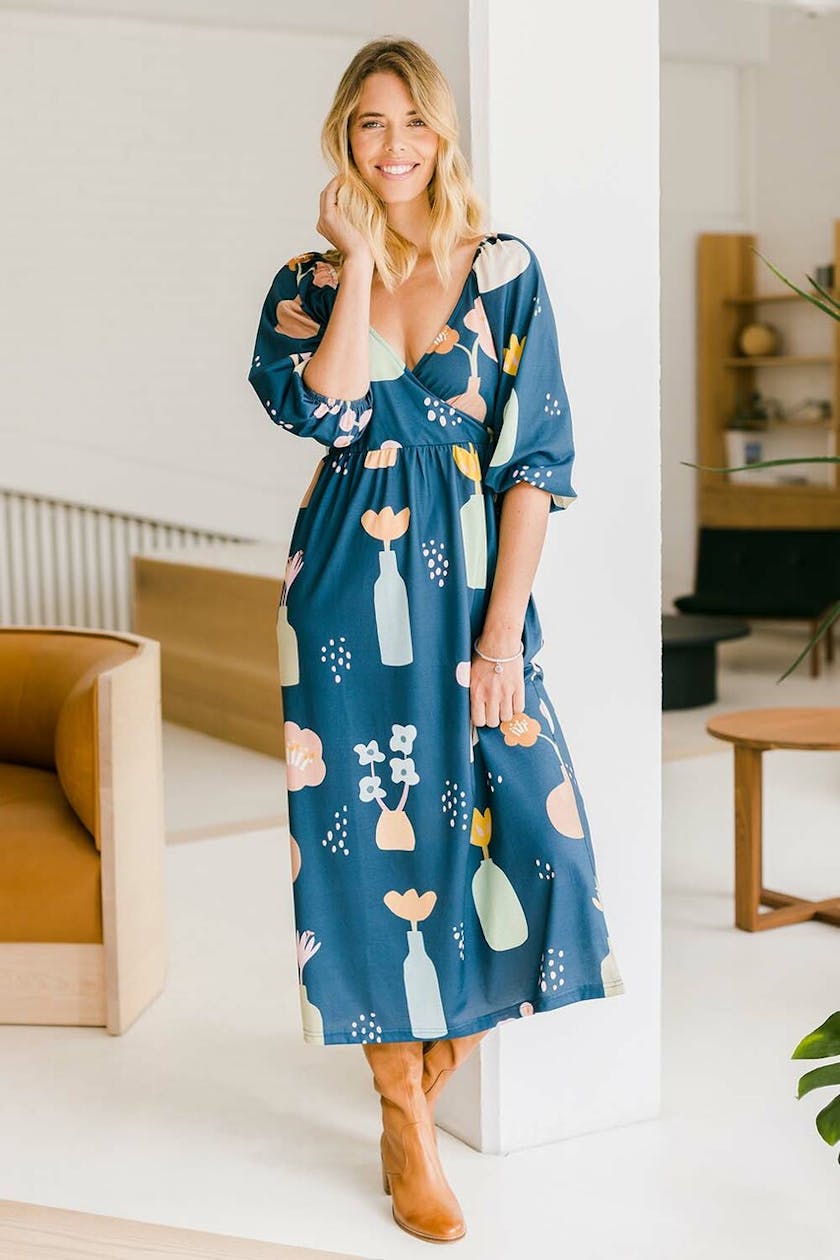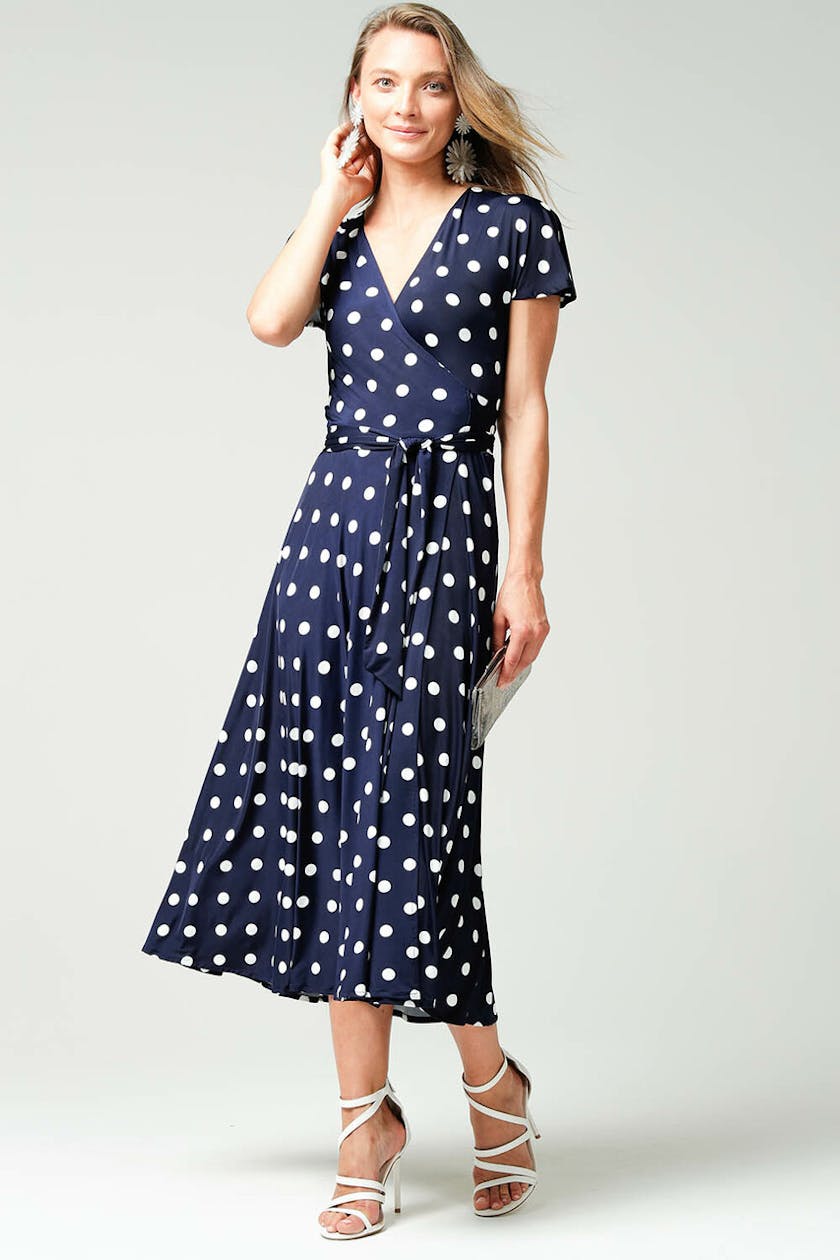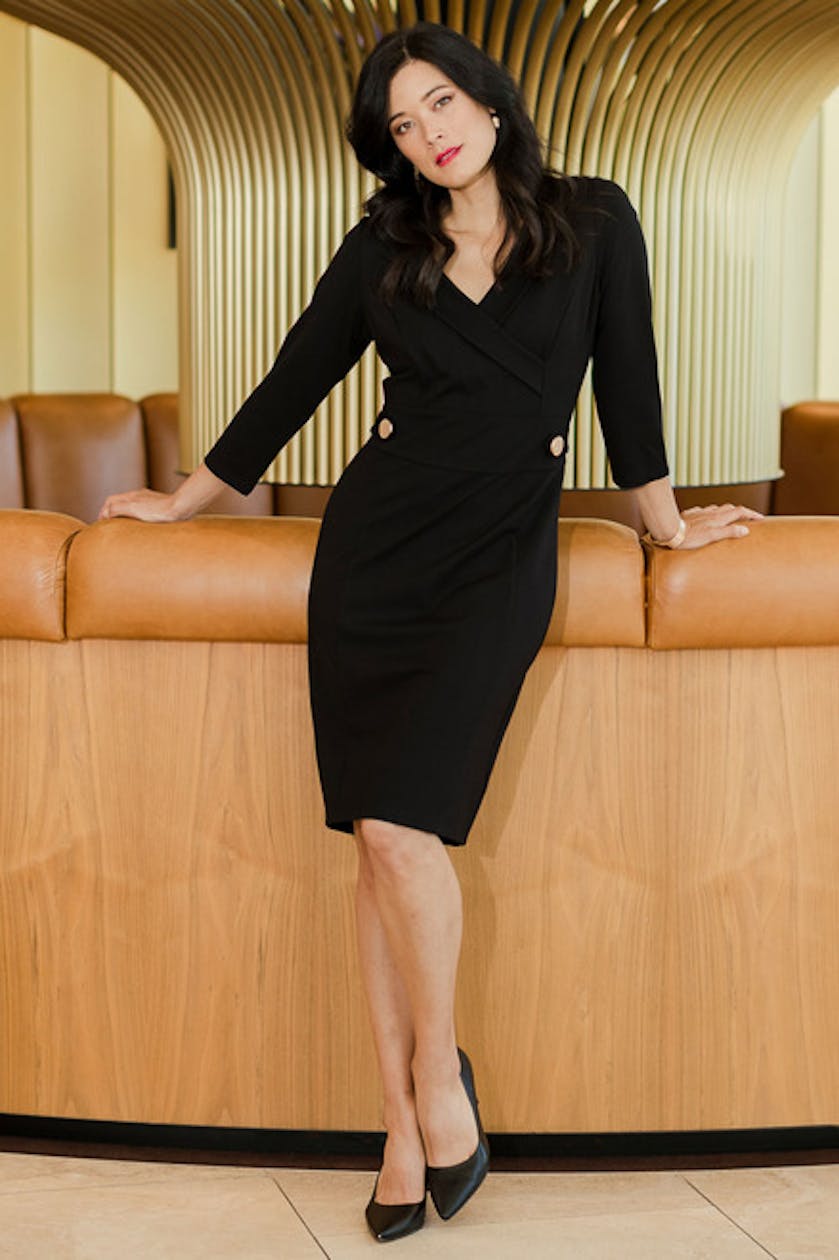 General outfit inspiration for petite women
Always consider pairing a good set of heels with your outfits, they'll automatically add height to your frame and can assist with the denim / pant length issue. With petite girls in mind, we have paired together some outfits to give you some inspiration on what to wear and how to wear it, all of our outfits for petite girls can be found here.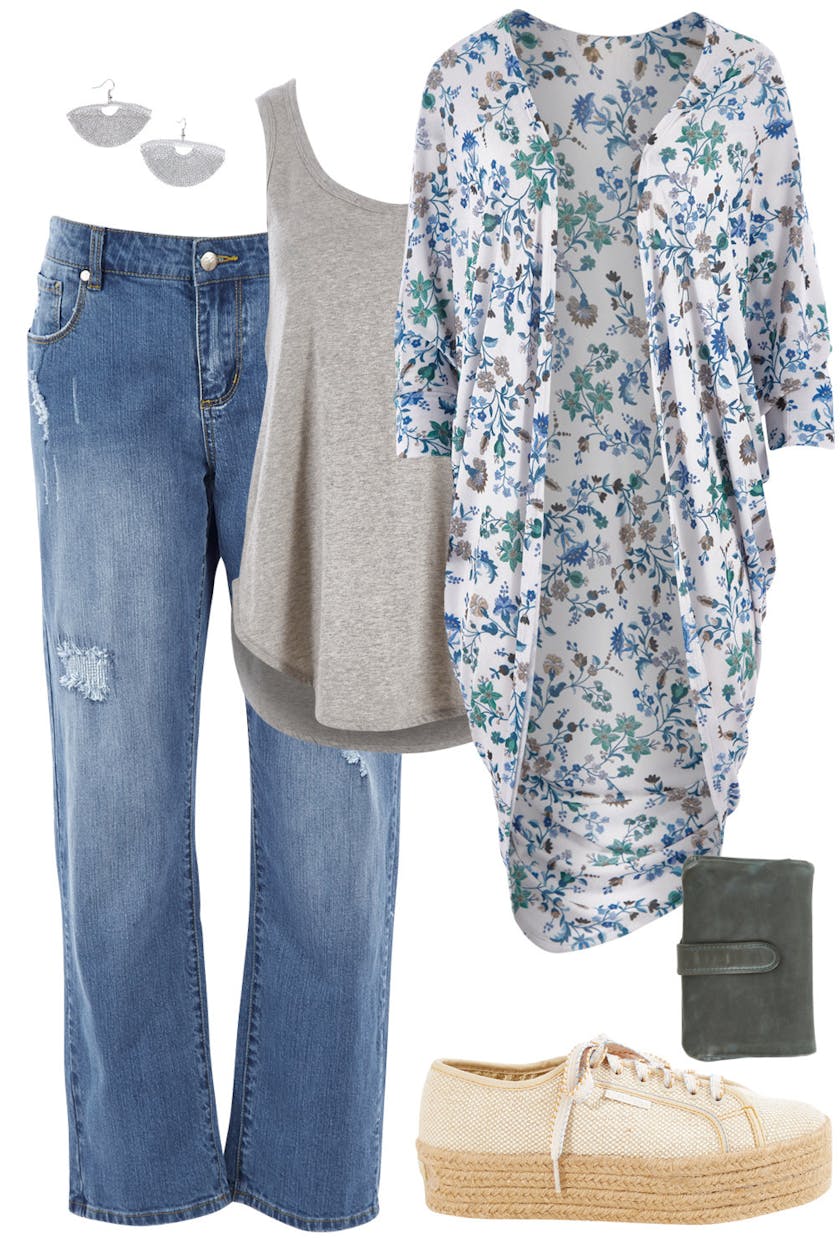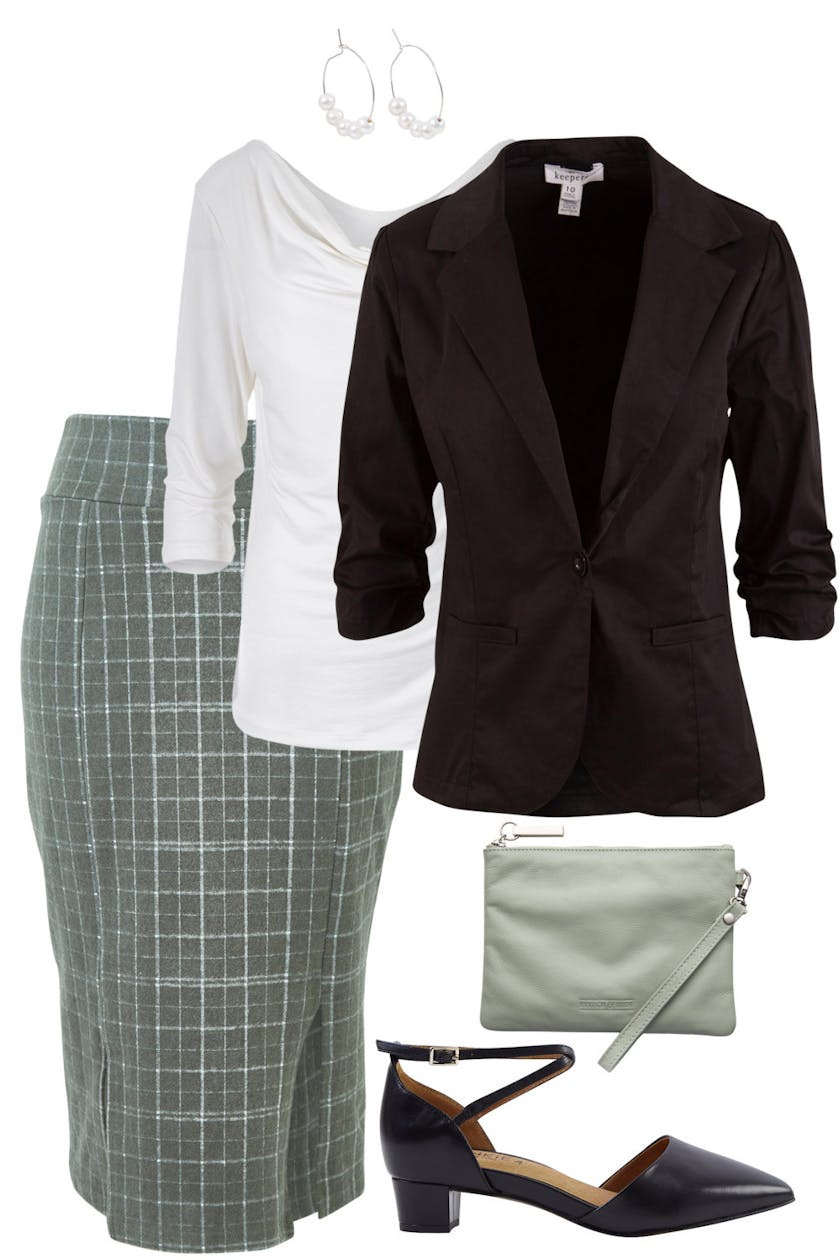 A few last things to keep in mind if you're a petite girl
In our last attempt to help you find something that you're going to love as a petite or short girl, we've got some final suggestions we'd like to mention before we send you on your journey to find the perfect outfit.
We've said it already and we'll say it again… Anything with a high waist, including high waisted jeans are going to add length to your torso and mid section, definitely consider this when purchasing skirts or pants.
Off the shoulder tops or garments with lower necklines are going to flatter you, just watch your sleeve length as we said, three quarter sleeves are great.
Look for petite brands or read the reviews on garments, there may be other petite girls out there who've commented on something that works for them and it'll also work for you. When in doubt, always try before you buy. Us girls at birdsnest appreciate that we're all different shapes and sizes so we give you an option of Upgrading to a Changeroom to help assist in your search.
A nude shoe is a staple for the short or petite girl's wardrobe, preferably one with a pointed toe, this adds to the length of the leg due to the shape and also the likeness to skin tone.
Any garment such as a tie waist coat, wrap dress or flared jacket are going to create shape for our petite or short girls. Utilise these styles to give your curves some love, they'll also help you in looking longer down the body.
Each and every body shape is unique and whether you're tall or petite or short, we all have our wardrobe challenges but it's about understanding how to work with your figure rather than against it. Being petite or short has its advantages and using a combination of the advice above and a great in store stylist you'll generally be able to find a solution to any issue. Knowledge is power and as always, embrace the skin you're in.
Love, the birdsnest girls x