Oh you look fabulous, look at that booty! I wish I had curves like that! Sound familiar to you? Don't worry… me too but I don't necessarily agree with them especially when I'm walking around with a gap in the back of my jeans! We're going to talk to those girls with bigger hips and thighs about dressing for your gorgeous curvaceous body shape (you know the one that others lust after). Don't get us wrong, we know it can be difficult at times, all girls have their wardrobe issues and curvy ones can expect the same… however, there are a few sure fire tips and tricks that can help you navigate the world of fashion that lends itself to you and your shape.
Quite often girls with hips and thighs find themselves with pants that are clinging to the thighs and bum but loose around their waist or the pockets are in just the wrong spot. Speaking from experience I felt I looked 'bottom heavy' sometimes in my outfits however once you're educated in which shapes and materials flatter your figure type you'll find you can balance out your bottom half easy peasy!
Now… this is one of the curvy girl's biggest nightmares. Jeans! To start with, find something with stretch, this will allow you to move freely and accommodate your curves. If you're looking to dull down the volume at your bum and thighs, look for a pair of wide or straight legged jeans. The wider shape at the ankle will make you appear less curvy up top, boyfriend jeans will also do the trick as well as keeping you comfy. If you're looking to embrace your va va voom, opt for skinny legs and high waisted jeans they'll nip you in at the waist and ankle emphasising your luscious curves. Remember, the darker the denim the more slimming it will be, lighter denim will make your shape pop.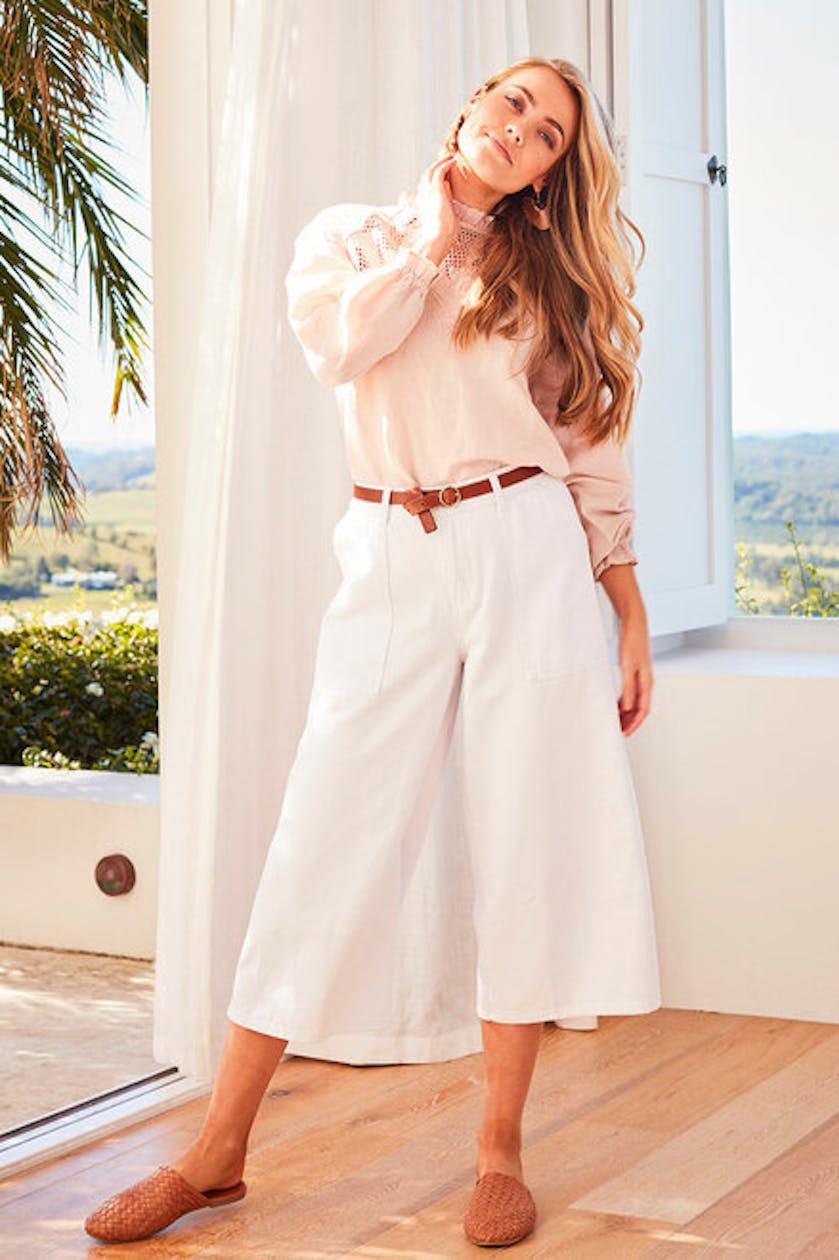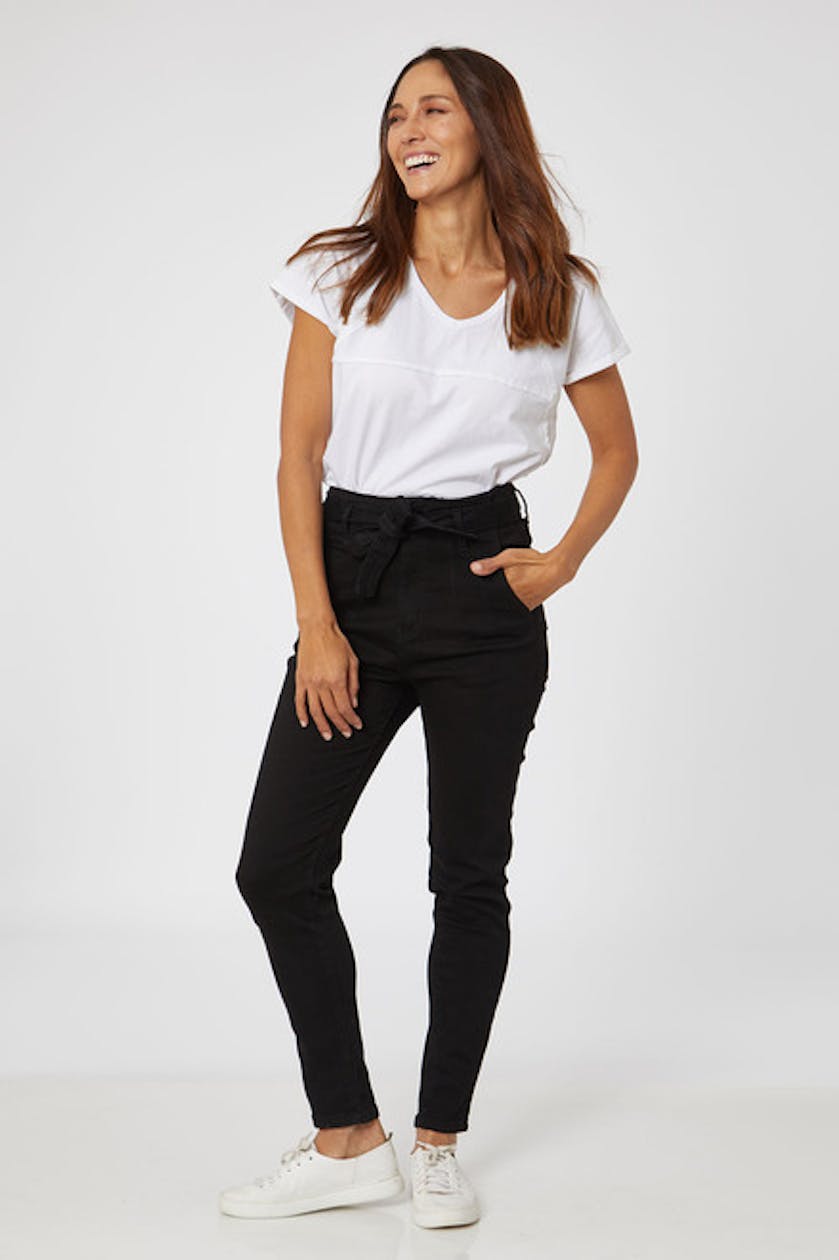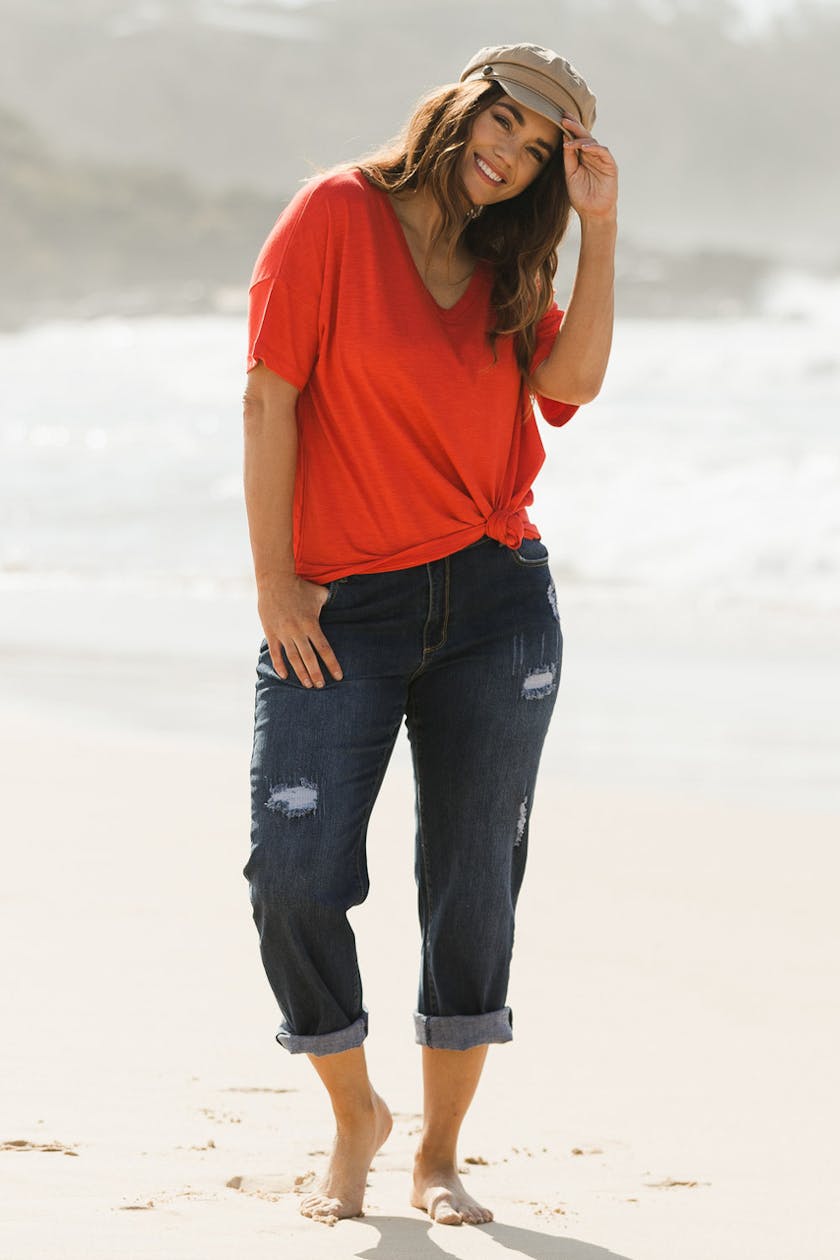 Like our jeans, pants can be difficult for us bottom heavy girls too, never fear though, gorgeous wide legged pants or culottes are an option for you and we have some at the moment in the cutest colour ways! Again, if you're looking to show off that booty, hips or thighs, opt for something with a tapered or skinny leg. Printed pants will draw attention to the area so if you're looking to keep it hidden stick to a plain coloured pant or darker toned prints. Don't be afraid to opt for some baggy pants, these can look really good on girls with curves and are definitely a more comfortable option for you.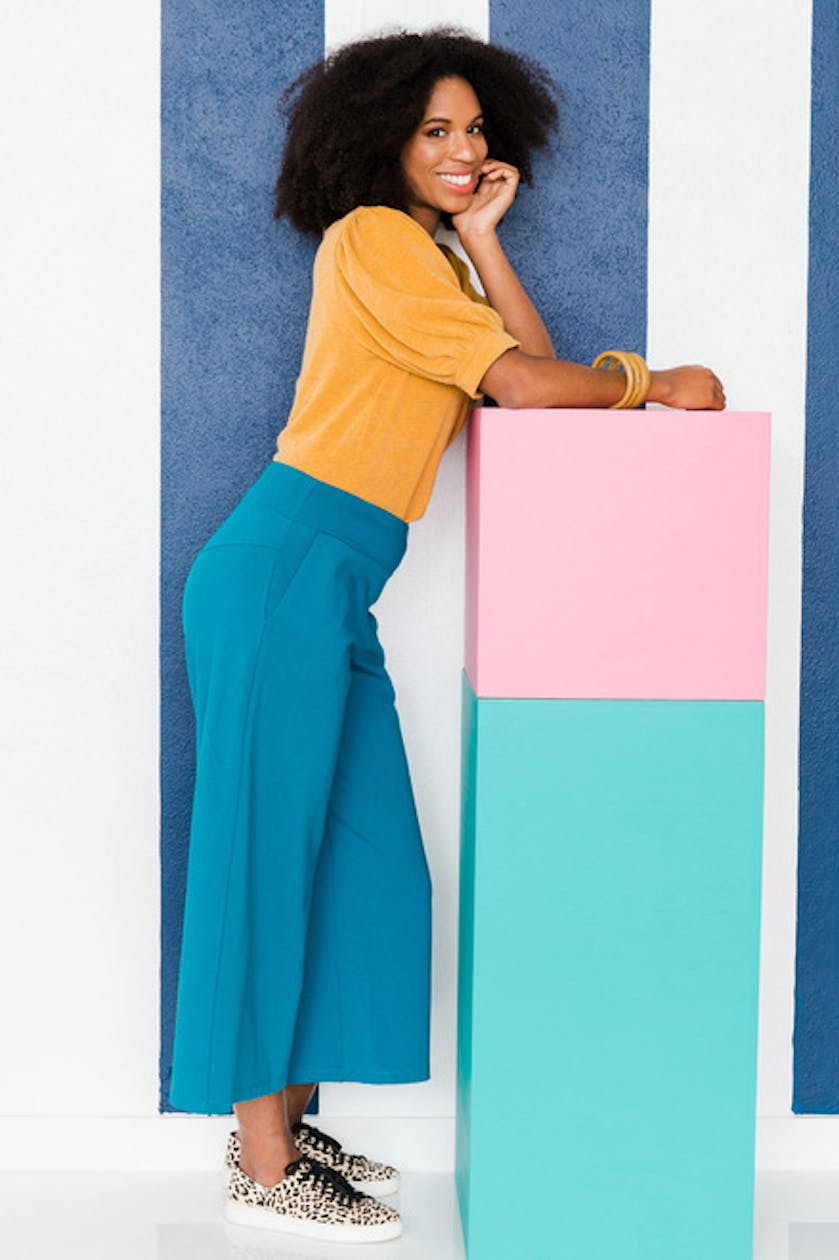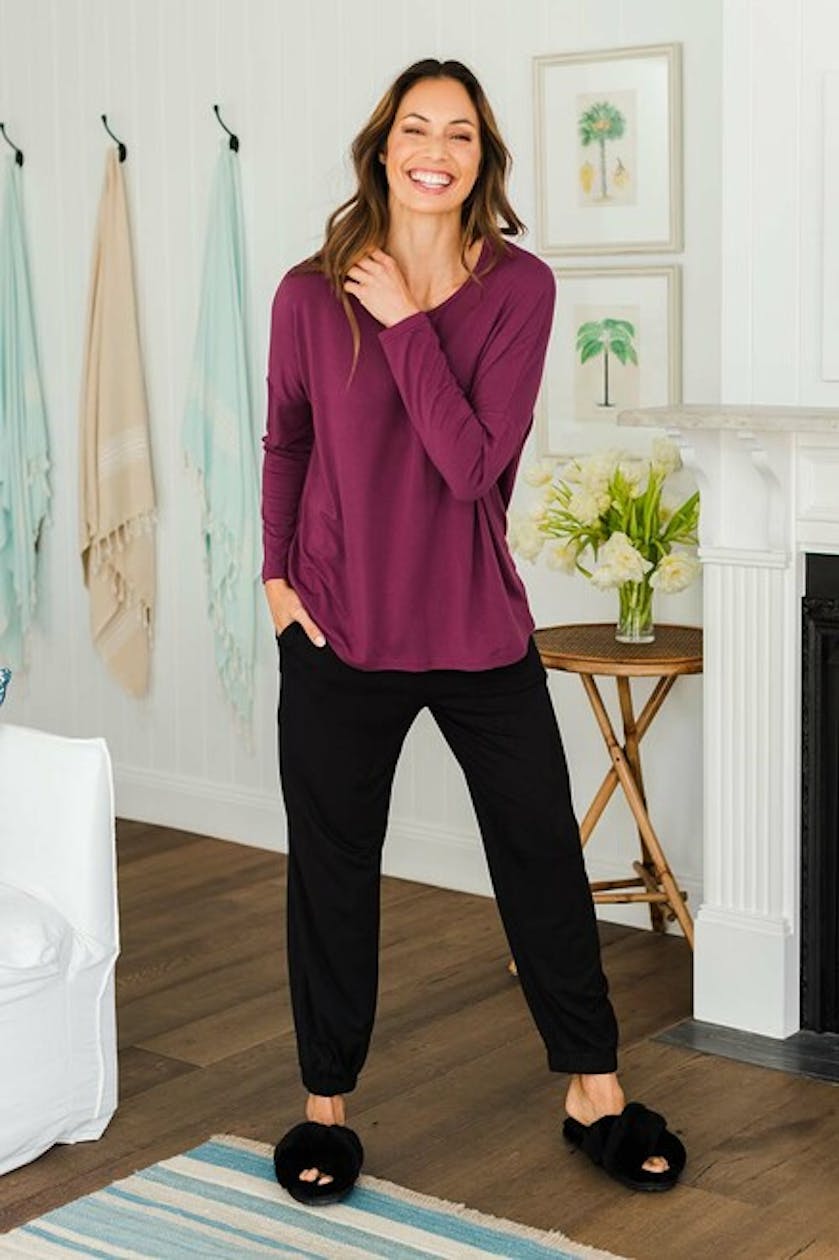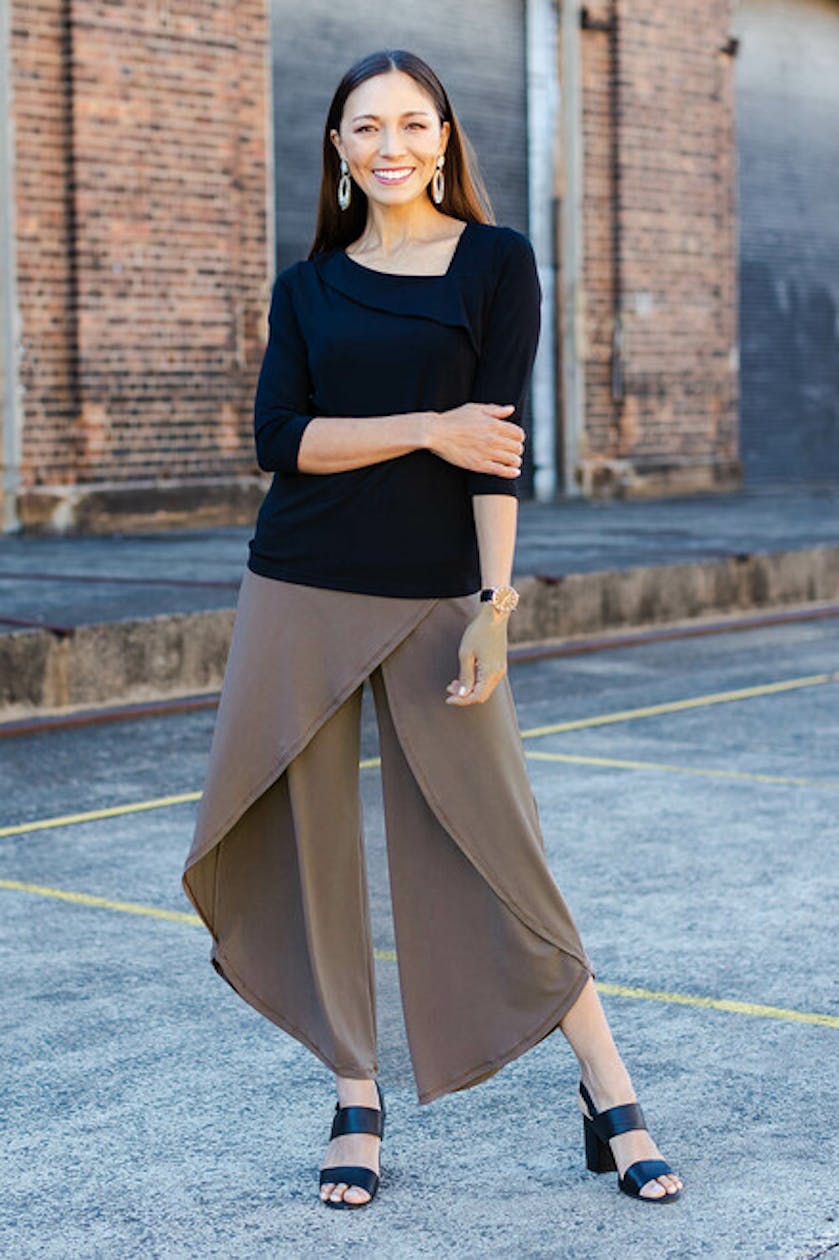 If you're looking to totally embrace the curvy nature of your bottom half, without a doubt the fitted pencil skirt will be your best friend. Whether you're heading to work or out on the weekend, a pencil skirt will cling to your curves and show them off. If you're a little more conscious about your bigger hips or thighs, A-line skirts or fit and flare will be the first choice for you, they'll accentuate your waist, however skim past your bottom and thighs coming out to a flared point.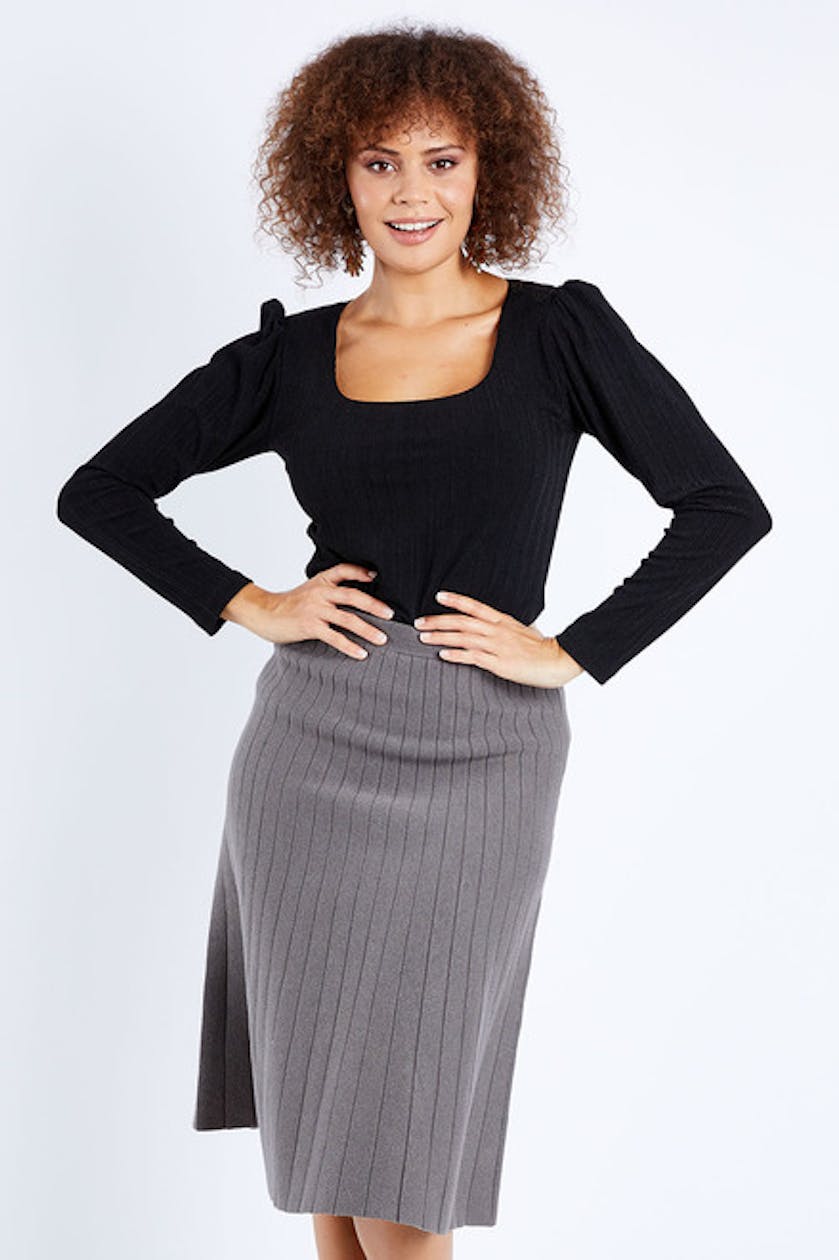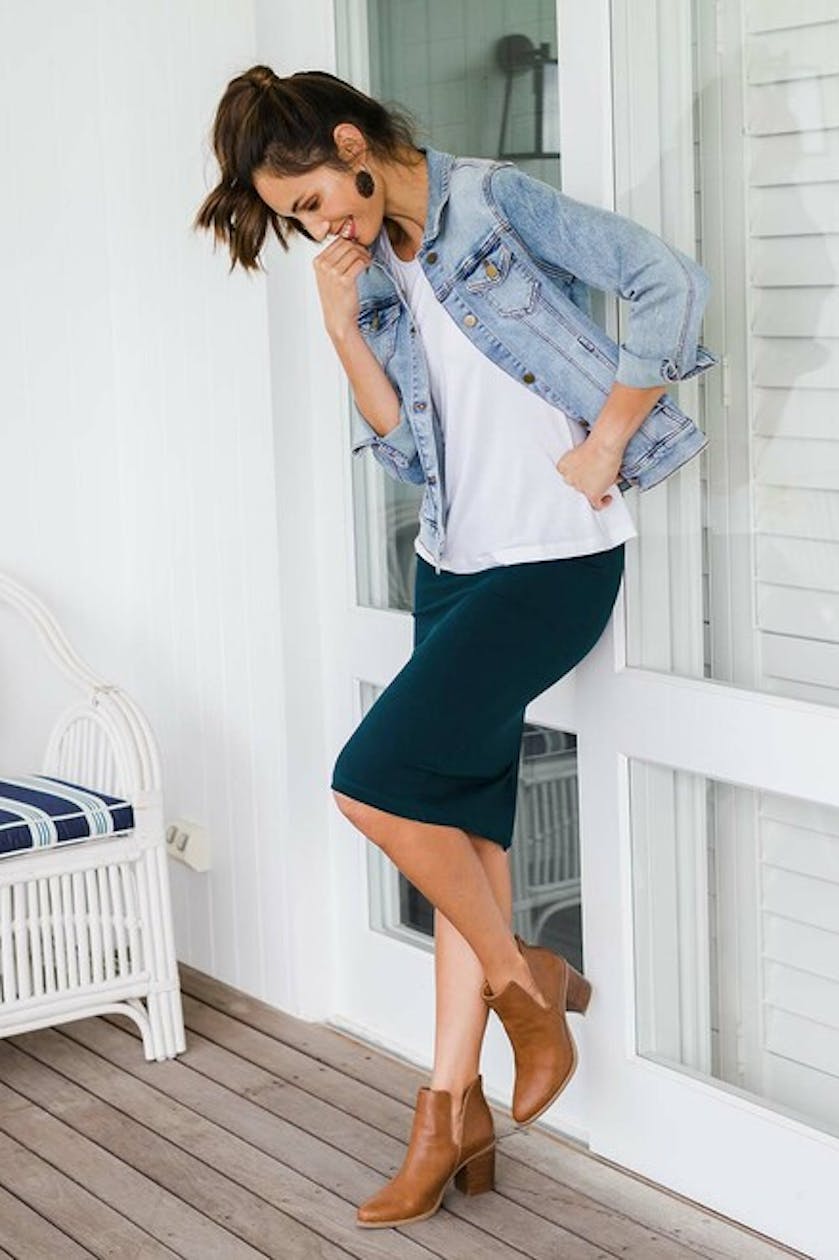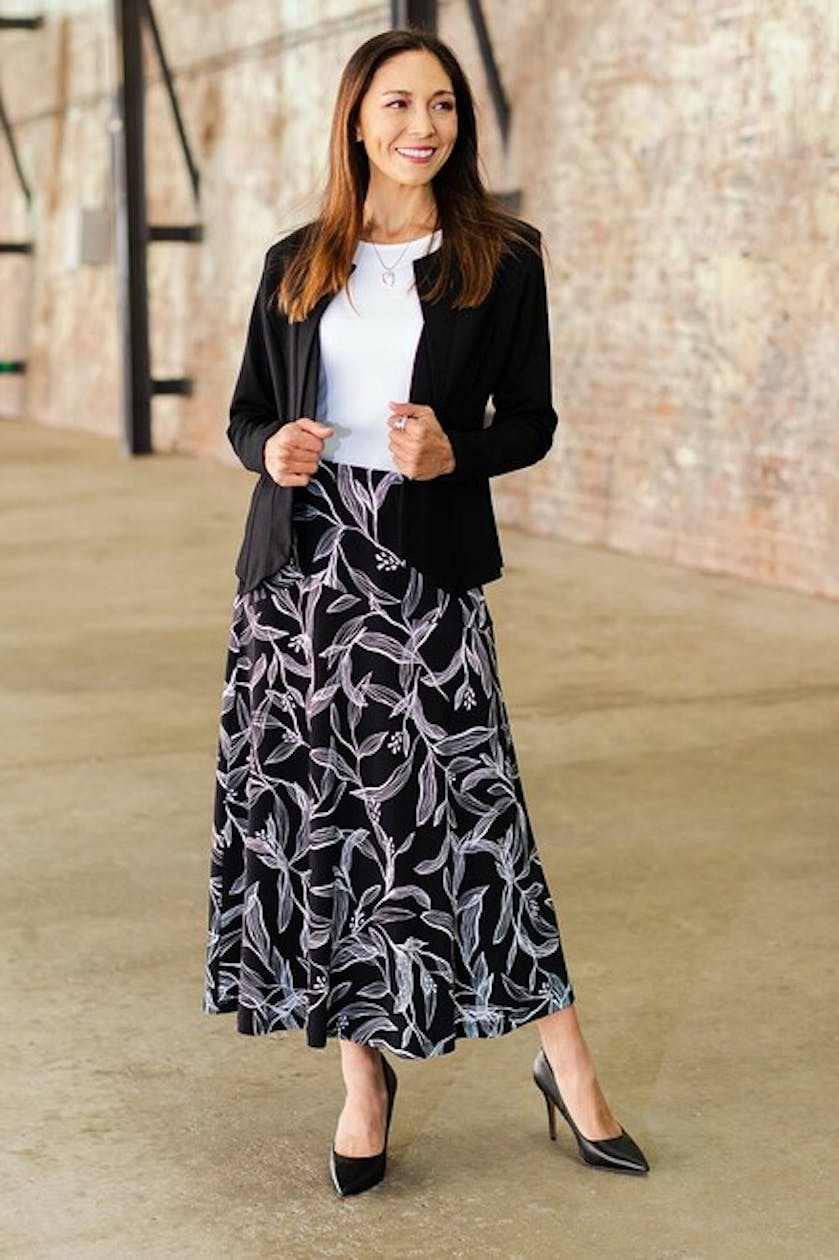 You may not think the tops you wear will make a difference to the bottom half of your body BUT we're here to tell you that they do! Girls that are looking to balance out their curvy hips and thighs can lean on tops with cowl necklines or open necked styles, shoulder pads, anything that's going to widen the neck and shoulder region. By doing this, you're creating the illusion that your bottom half is more in proportion to the top. Again, wearing prints on your top half can also add some focus away from the lower body.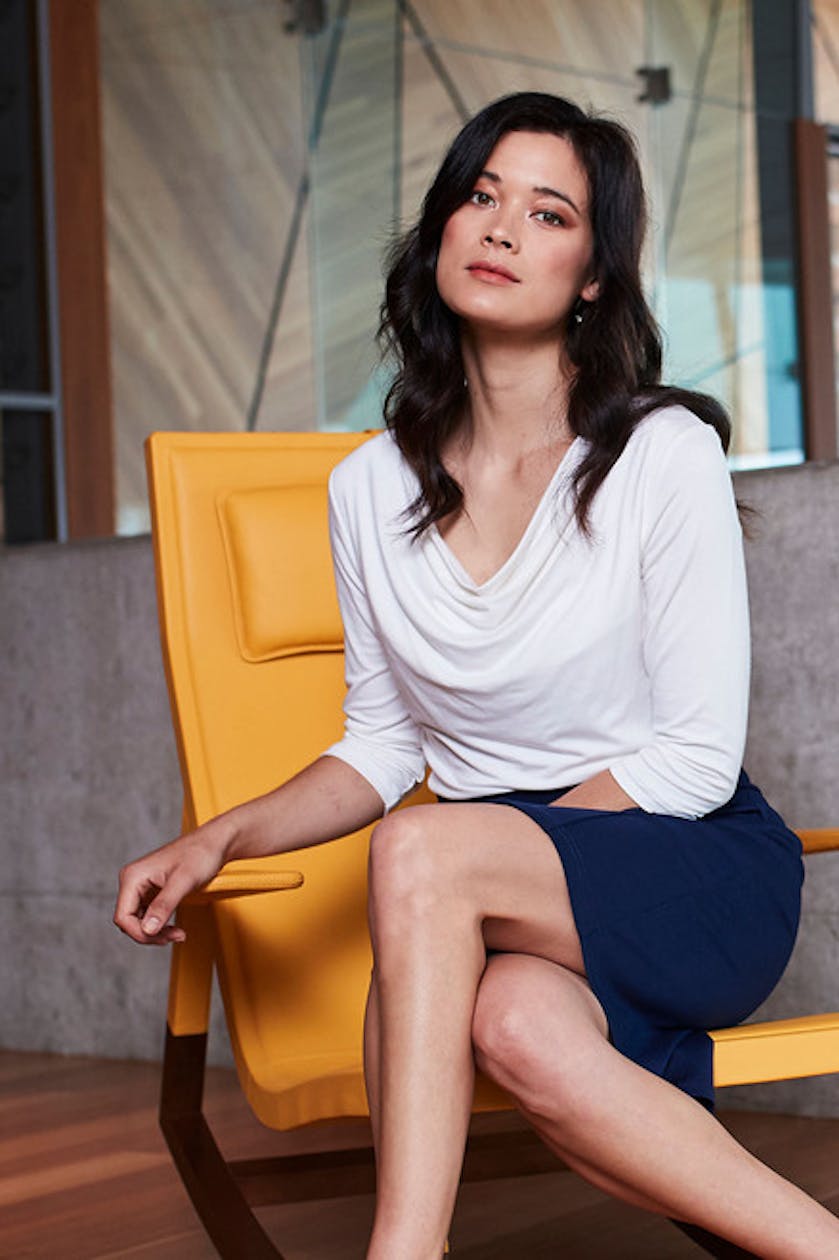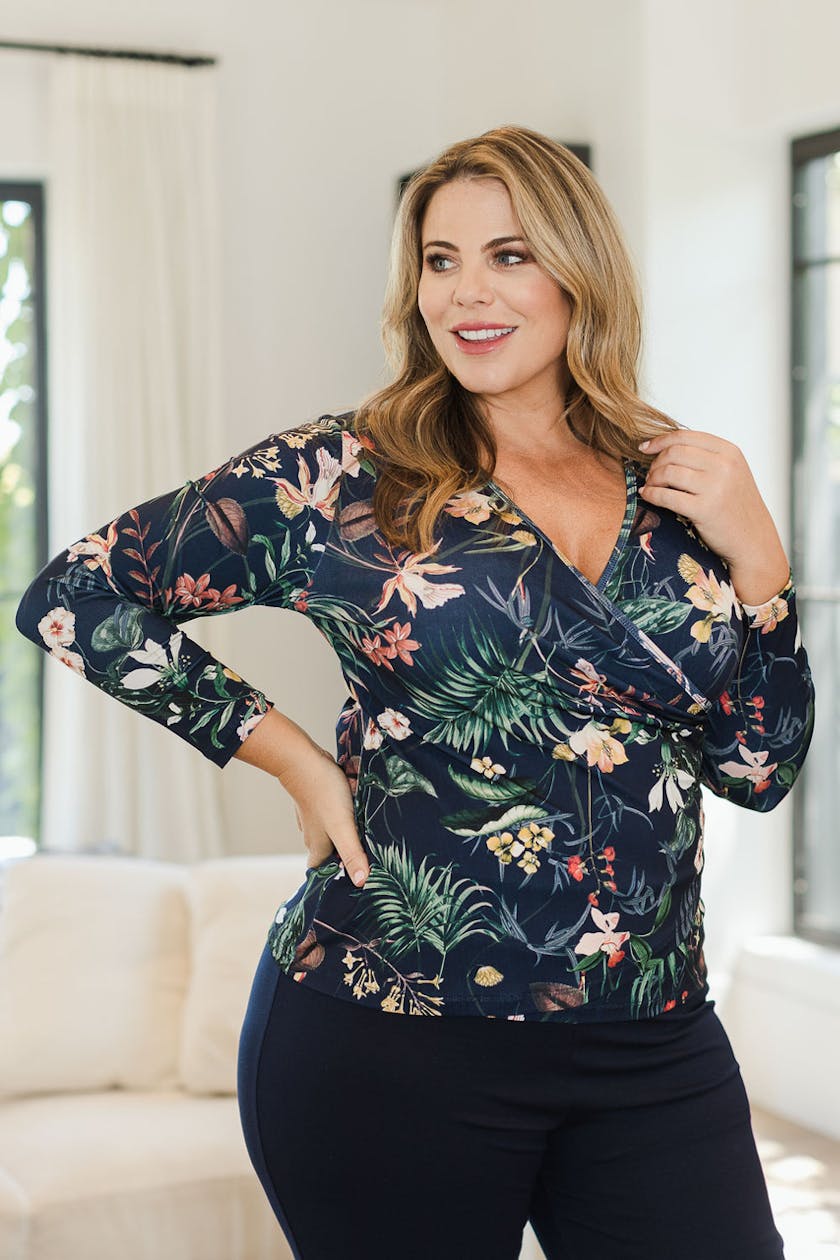 All we can say is WRAP it. Wrap dresses are the ultimate curvy girl's best friend, reason being is that they'll differentiate the widths in your body shape and emphasise a smaller waist in comparison to the bust, hips and thighs. A Line dresses are also a must have if you have a wider bottom half, they'll give you a nice line off the hips and dull down your volume if that's what you're after! If you're a girl who wants to embrace her curves, opt for something tighter fitting like a body-con dress, it'll show off your figure and cling to you.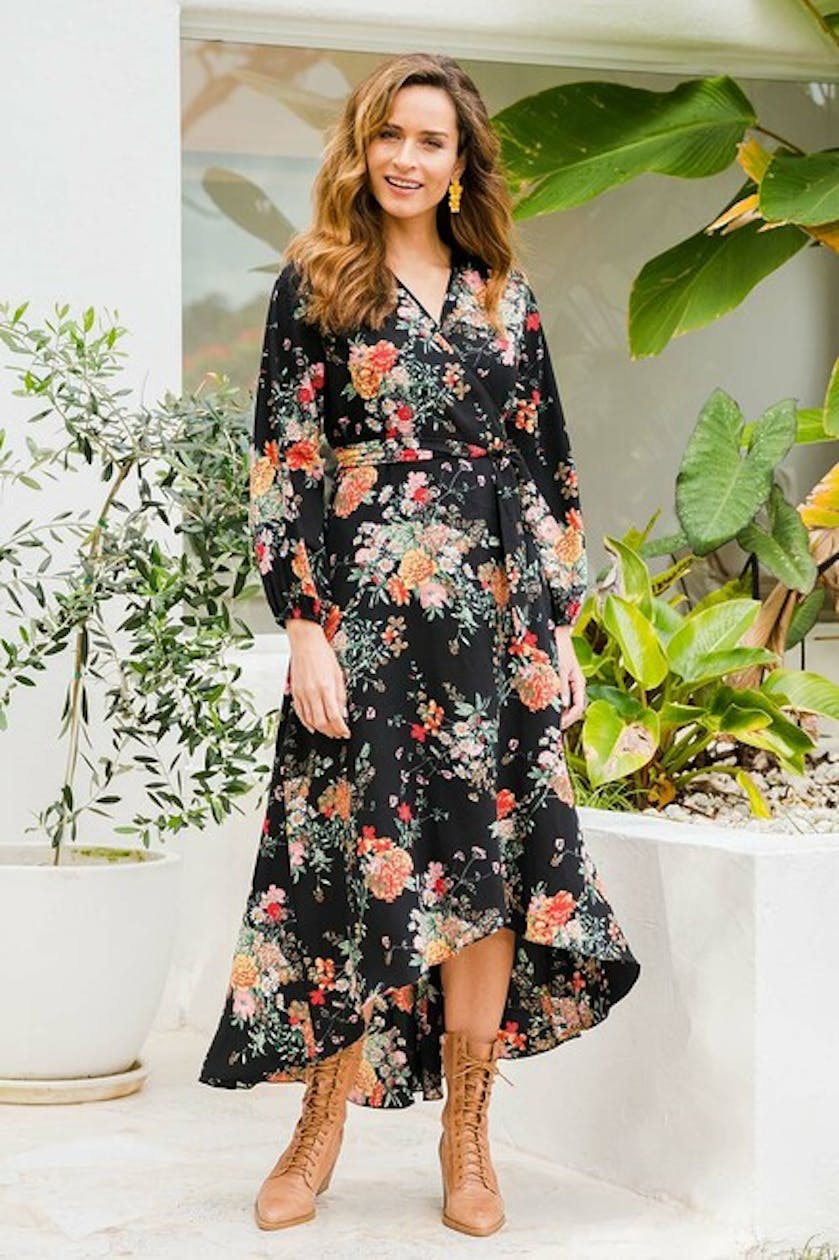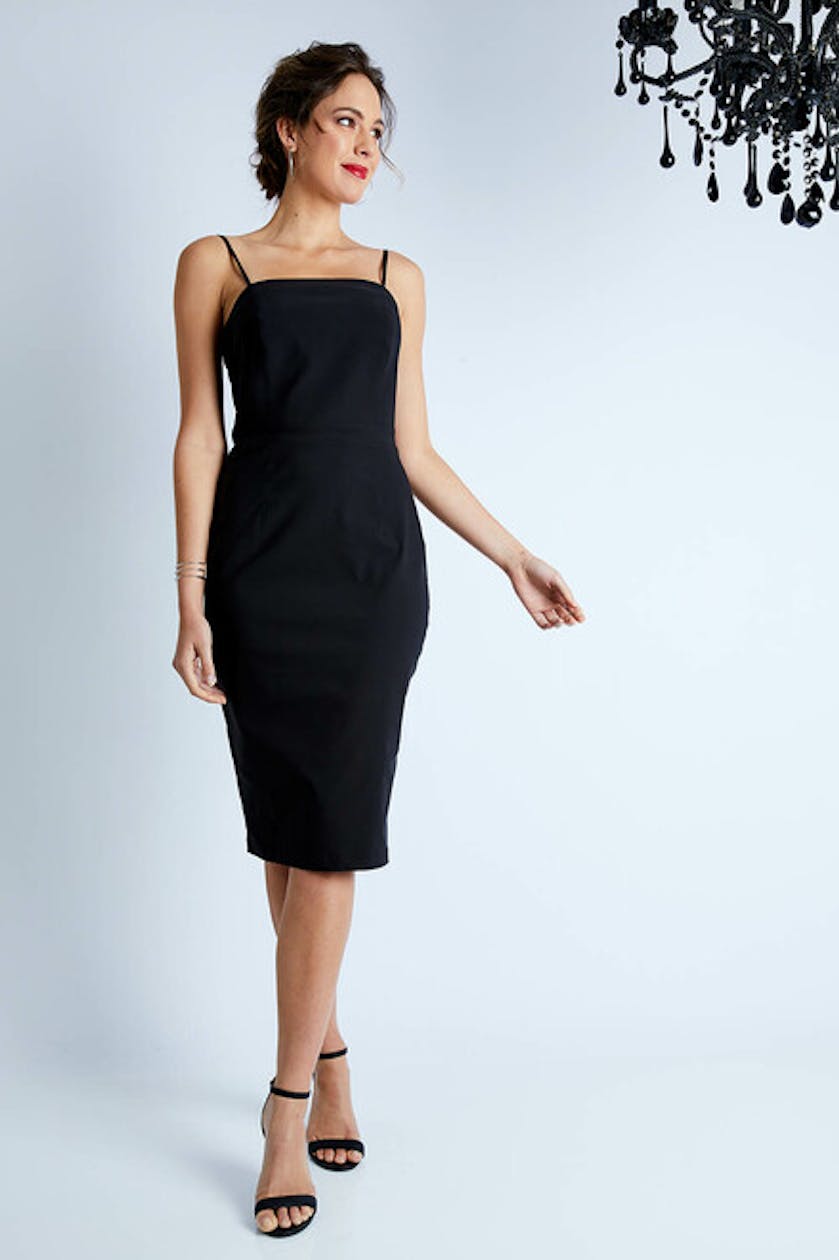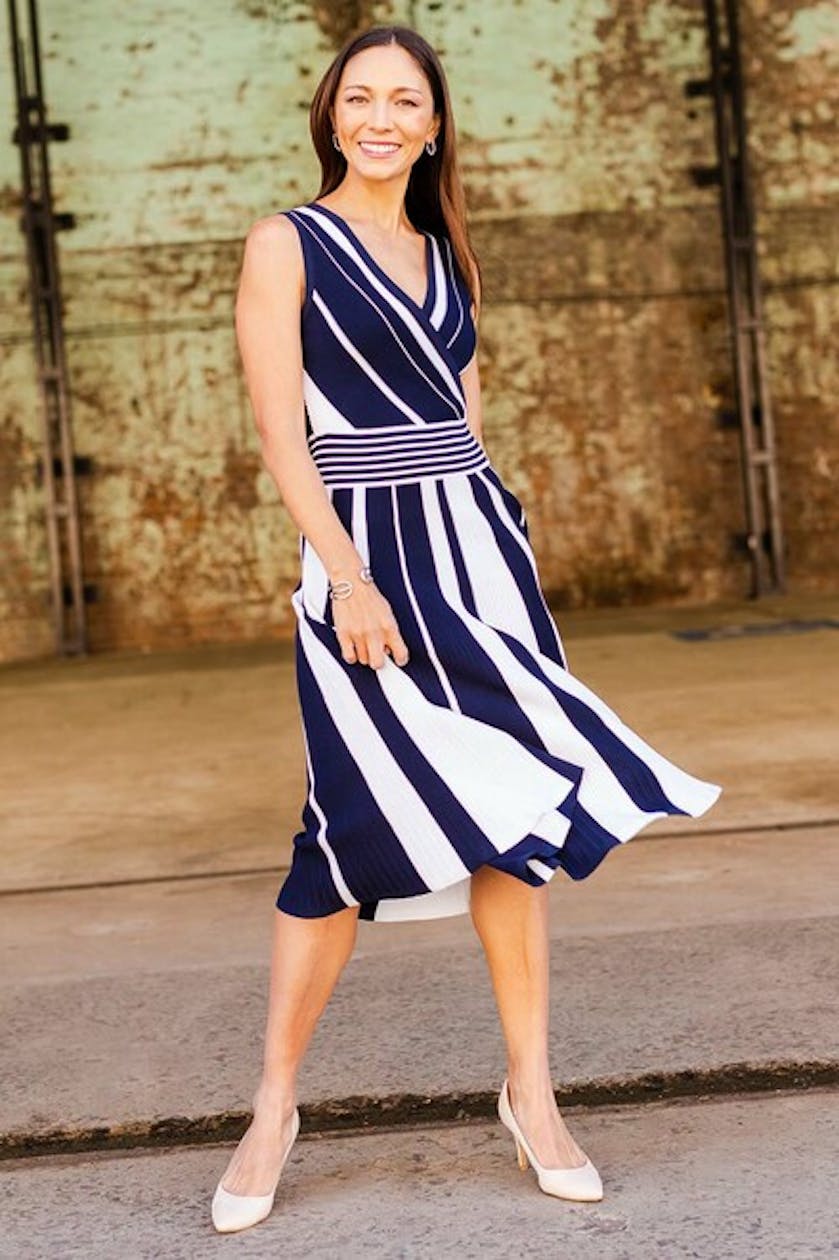 Jackets and coats for curves
Not unlike our wrap dress, long line coats that tie at the waist or trench coats look lovely on our bottom heavy girl. They'll cinch your waistline in and embrace your womanly figure without showing too much of what you may think could be your problem area. If you're the other way and want to show off those curves, opt for a cropped jacket so your booty is in full view! Stick away from jackets that flare out at the hips also if you're a little conscious of your bottom half, this will definitely emphasise not hide shape.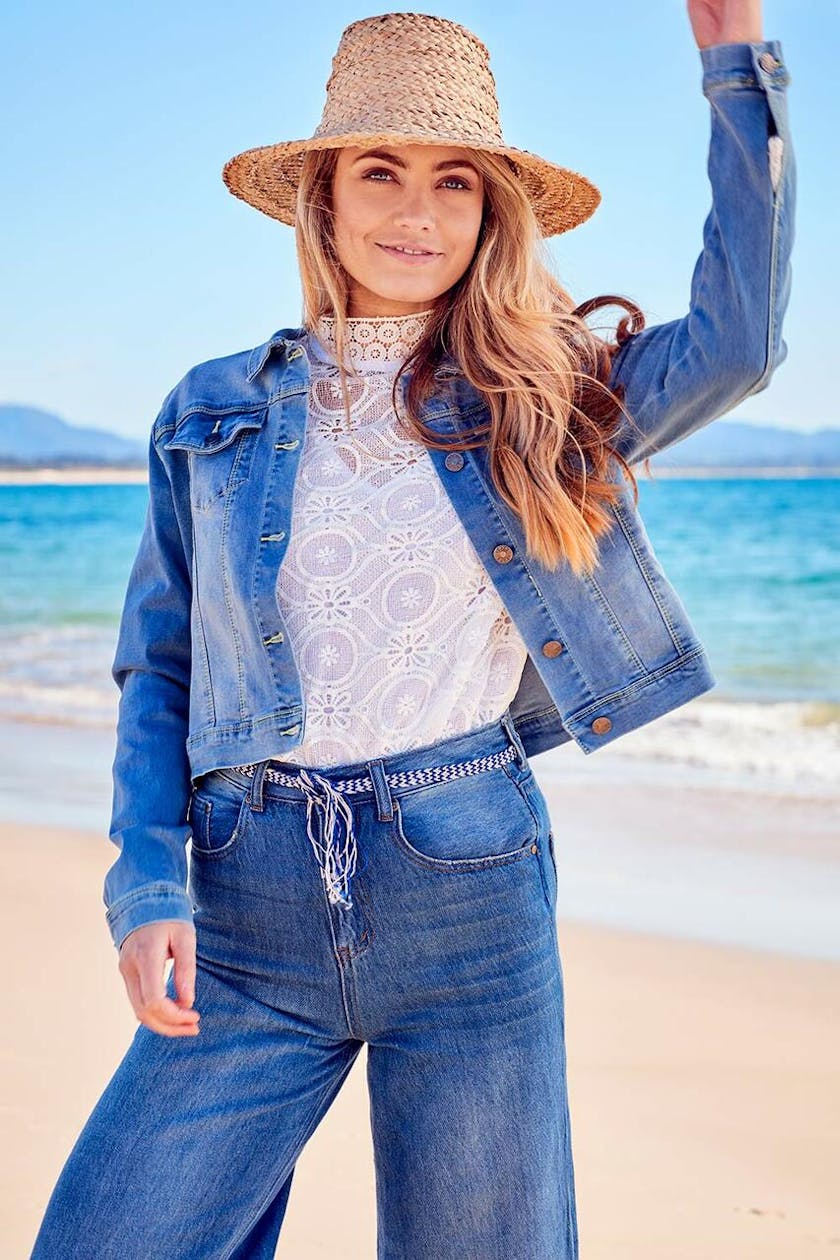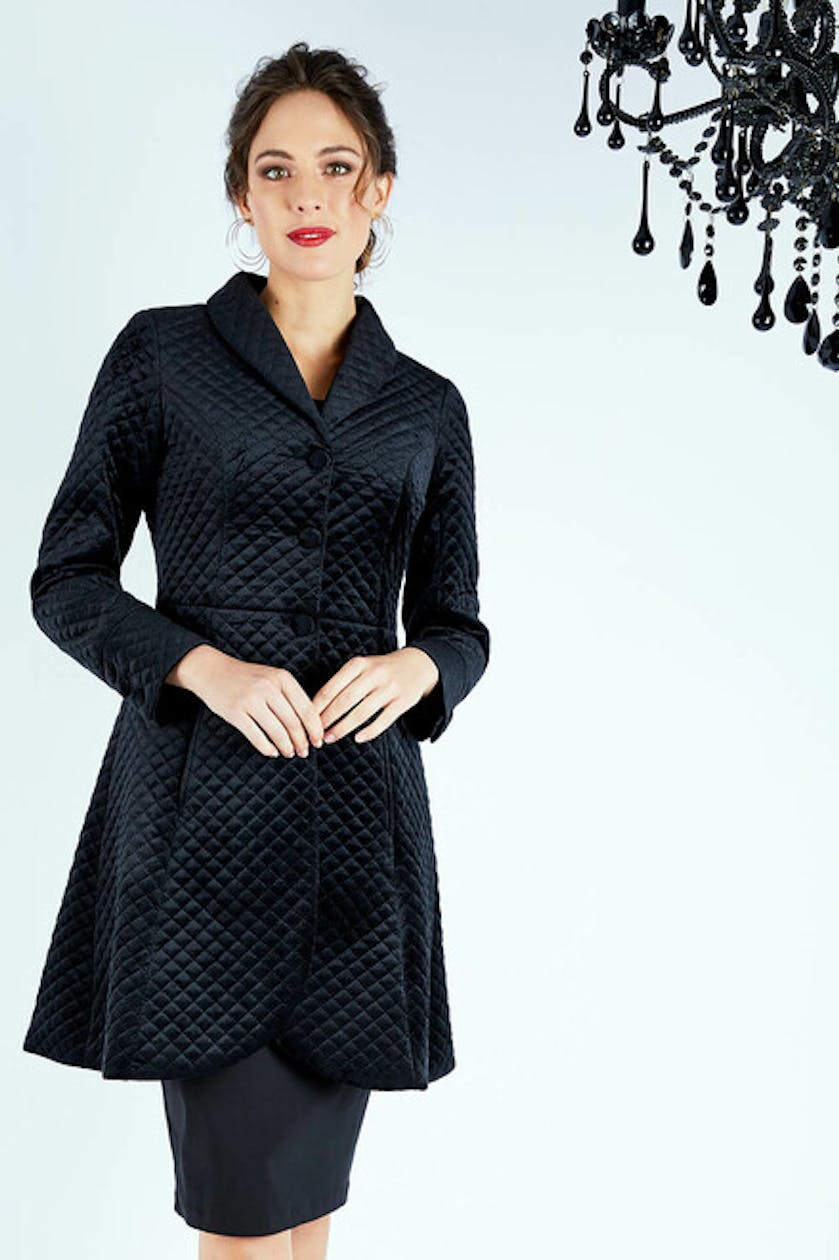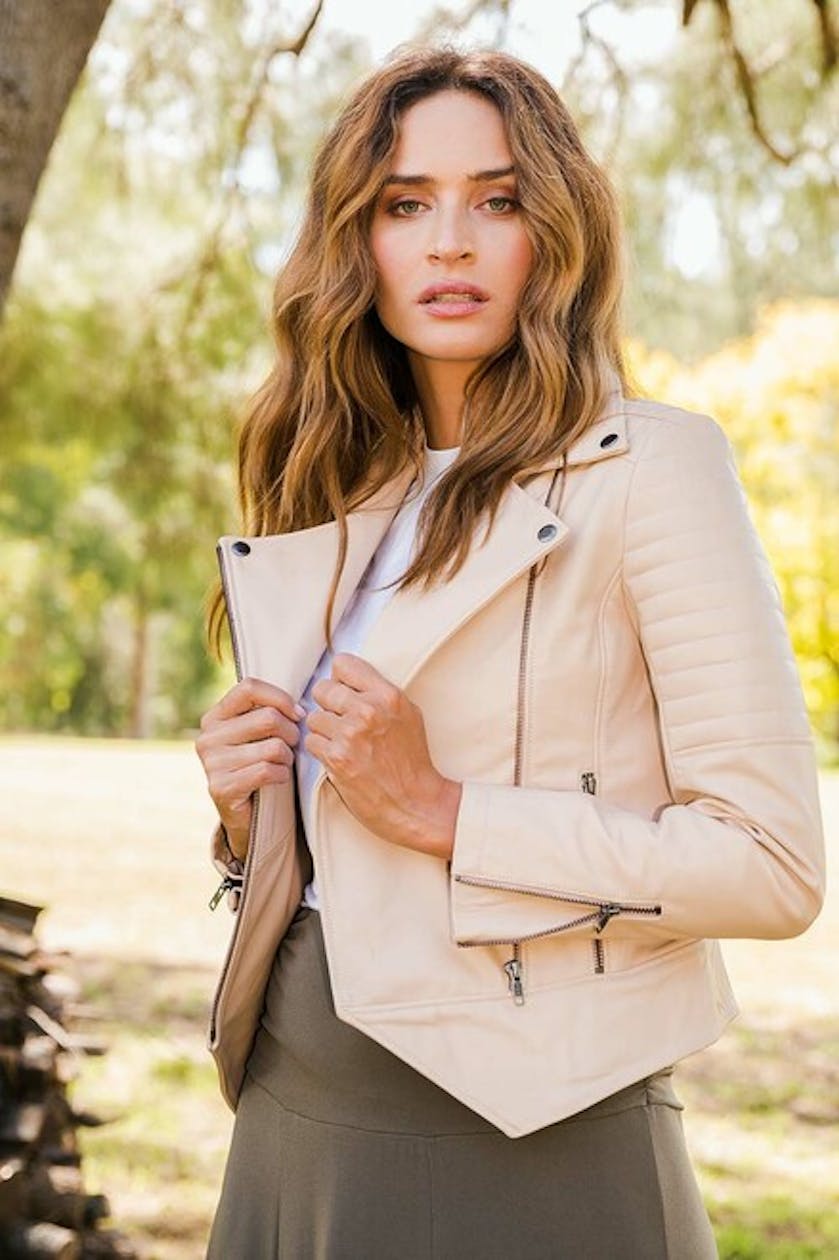 If you're looking to dull down your curves, wearing something darker on your bottom half is always going to work for you. The darker the colour the more slimming it will appear.
Just a general reminder that prints are going to draw attention to any area on which you wear them. If you're looking to avoid attracting attention to your lower half, we suggest you stay away from prints or the reverse if you'd like to show off your curves.
If you're a girl who has a smaller top half with a larger bottom half, be careful when choosing loose tops and dresses. Doing this will cause you to look the same width the whole way down your body, it's flattering to show off your smaller top half by opting for more fitted top options or fit and flare dresses.
You always want to accentuate that your waist is smaller than the wider parts of your body, utilise a belt, wrap dress or tie waist top to help you embrace your womanly curves.
Our curvy girls who'd like to minimise their lumps or bumps can always consider utilising shapewear, this smooths out the look or curves and can help remove any unnecessary lines from underwear or the like.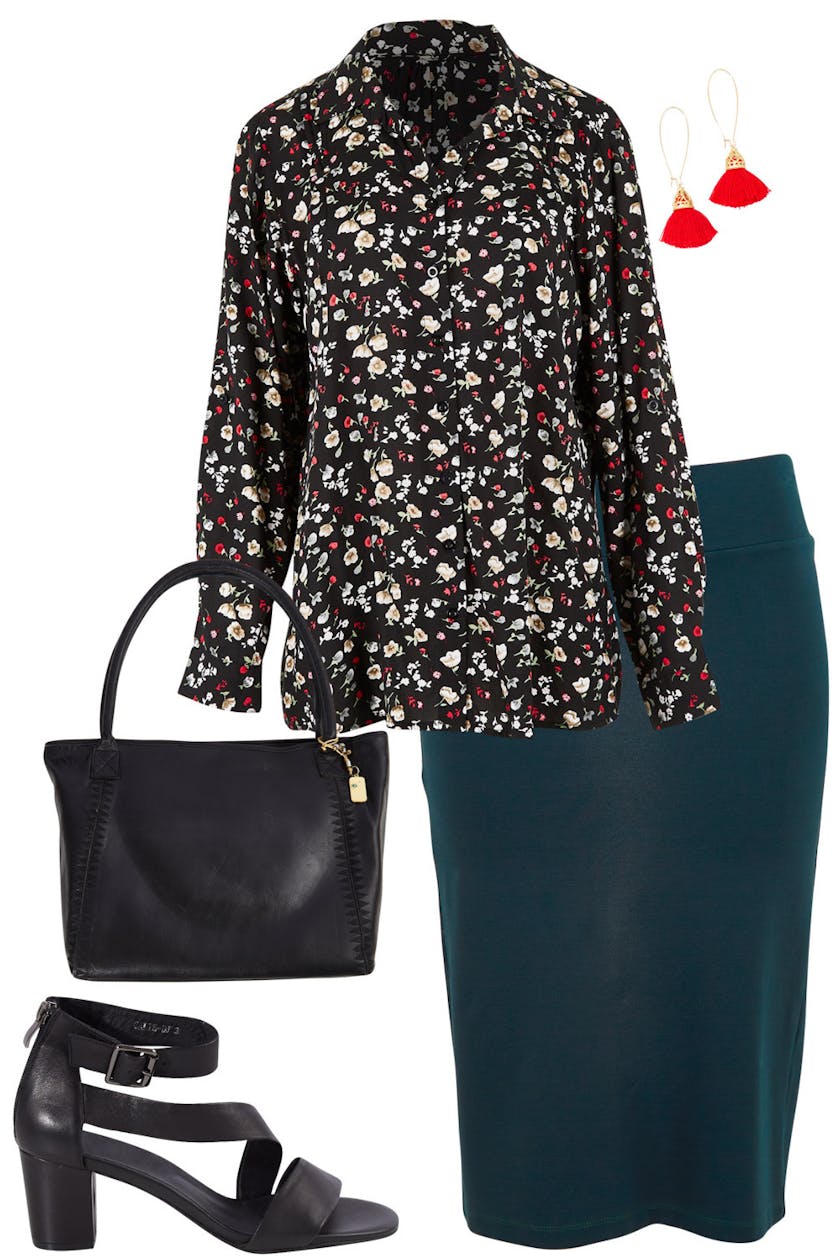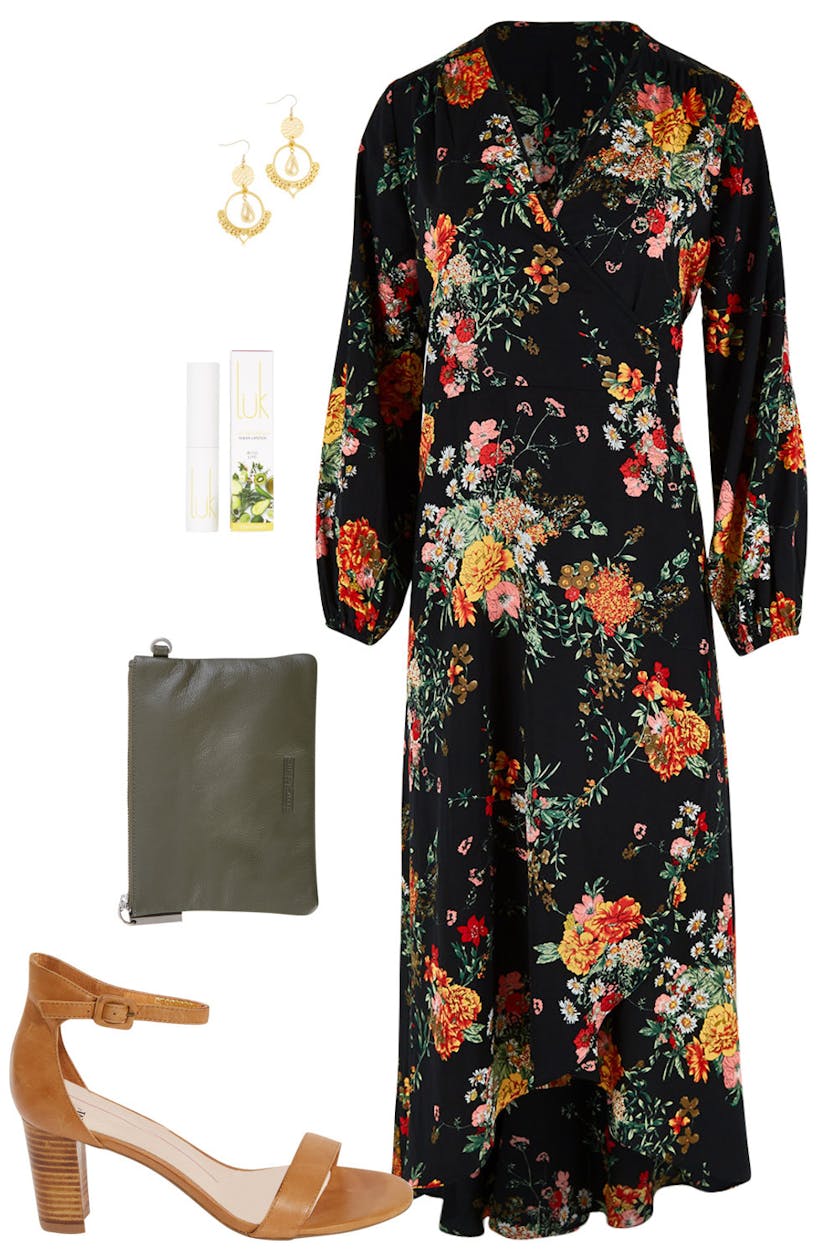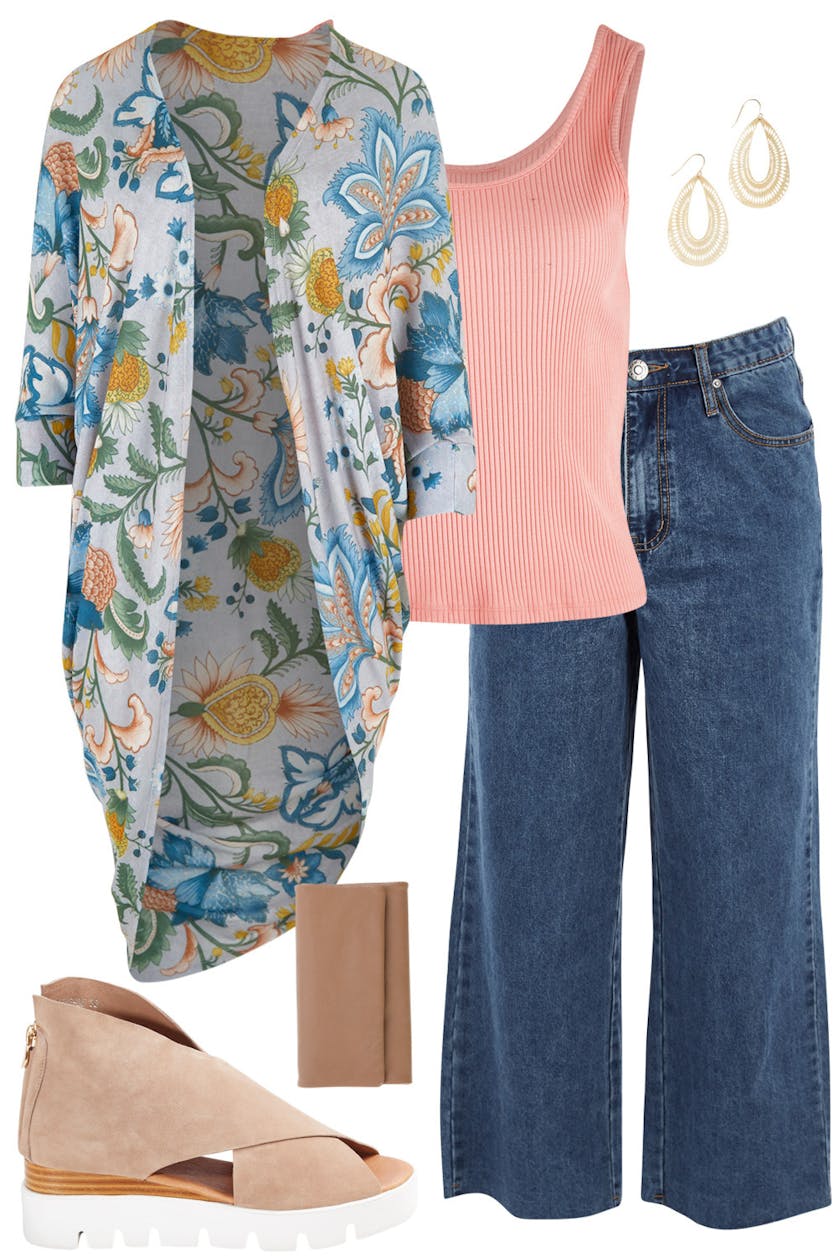 Whether you choose to embrace or hide your curves, there are unlimited options available for you in both tops and bottoms to help with looking stylish yet feeling comfortable and confident. We love to encourage all our curvy girls to love the skin you're in and if you've got it, flaunt it! Not sure what to choose as a curvy hipped girl? We'd definitely recommend shopping our options for curvy hips, this is a filter on our site and our in-house styling team has done all the hard work for you and made many suggestions. When in doubt, always try your outfits on where you can or opt for shopping somewhere with a lenient returns policy such as our Upgrade to a Changeroom option.
Curvy hipped babes can also relish in the fact that we've got your back, we've also prepared a six piece capsule Celebrate Curves that is specifically styled for curvy hips giving you six fashion pieces that you can mix and match in your wardrobe. Once you find a style that suits, stick with it! Don't reinvent the wheel and most of all… HAVE FUN!
Love, the birdsnest girls x