Tummies, we all have them and they vary in size and proportion according to not only our varying life stages as a woman but also because of genetics, body shape and a lot of other important things. The fact is, girls with round tummies have told us they find it difficult to style their body shape so we're here to say we hear you and we're going to help. There are many options for our girls who are dressing to flatter or embrace their round tummies, you may be proud of your tummy or you might wish to opt for something that will make it appear smaller, it's totally up to you and we'll give you some advice for either one.
The fact of the matter is that women go through massive life changes that will affect their appearance and the number one life change is pregnancy AND low and behold this definitely affects the tummy area we're talking about! Whilst we're going to be concentrating mostly on round tummy styling, it's also important to have understood your overall body shape and what is going to flatter you according to all your proportions. We've previously put together an article with the most common women's body shapes and how to style your shape, this is a must read for those of you who aren't quite sure what to wear for your overall body shape.
If you're a round tummied girl who wants to hide it, empire line or looser fitting tops are going to be your best friend. Anything that drops straight down from the bust will skim over your tummy and draw less attention to it, tighter fitting tops are not for you if you don't want to show it off. Tunic style tops are also a great option if you're wanting to hide your rounder tummy. On the flip side, those girls who want to show their curvy tummy or pregnant belly can opt for tighter fitting tops, v-necks are always flattering as well if you also have a larger bust.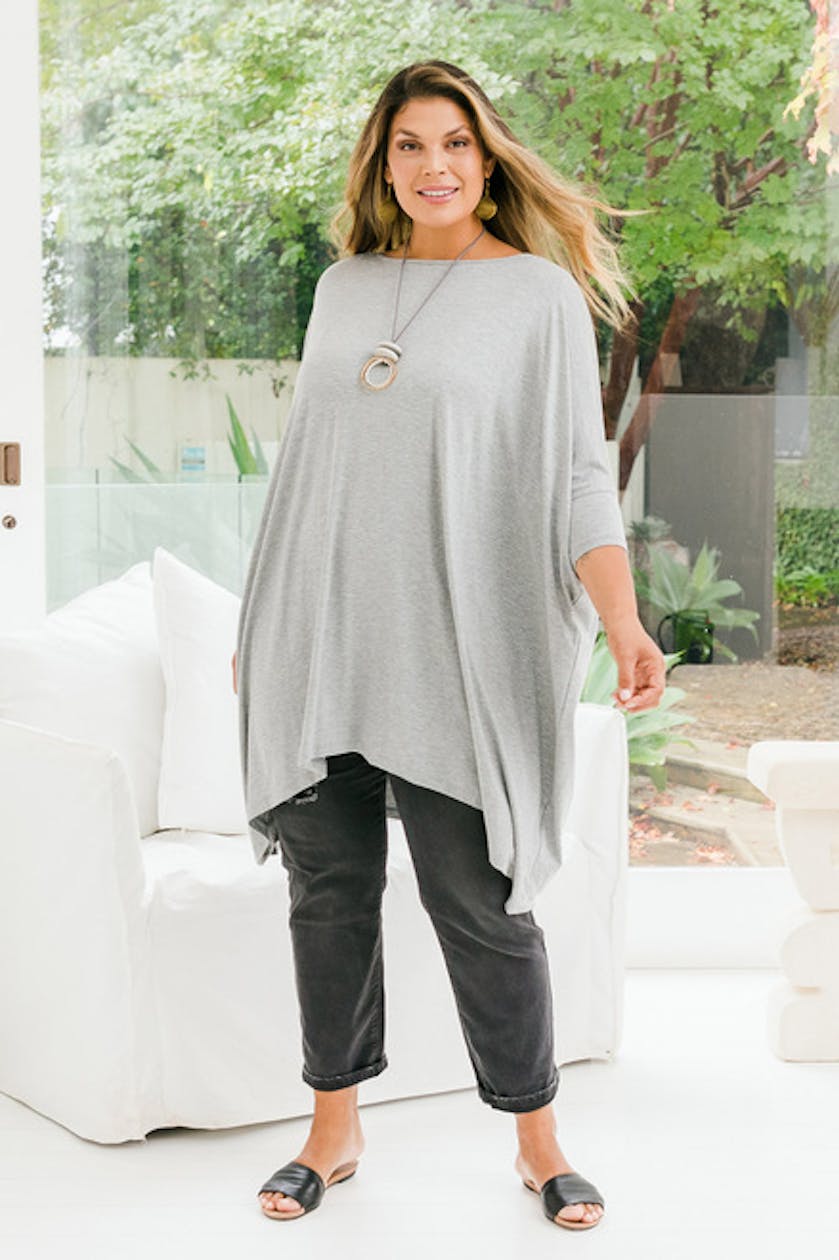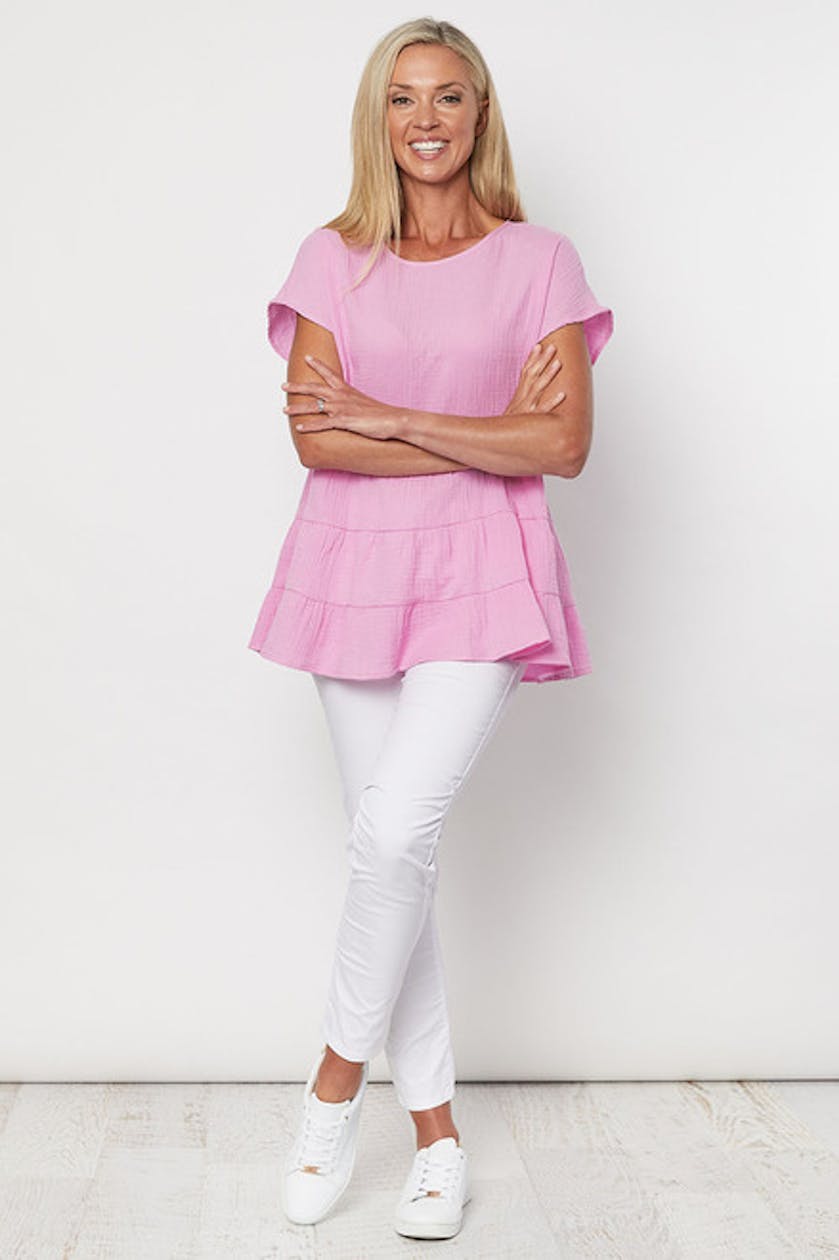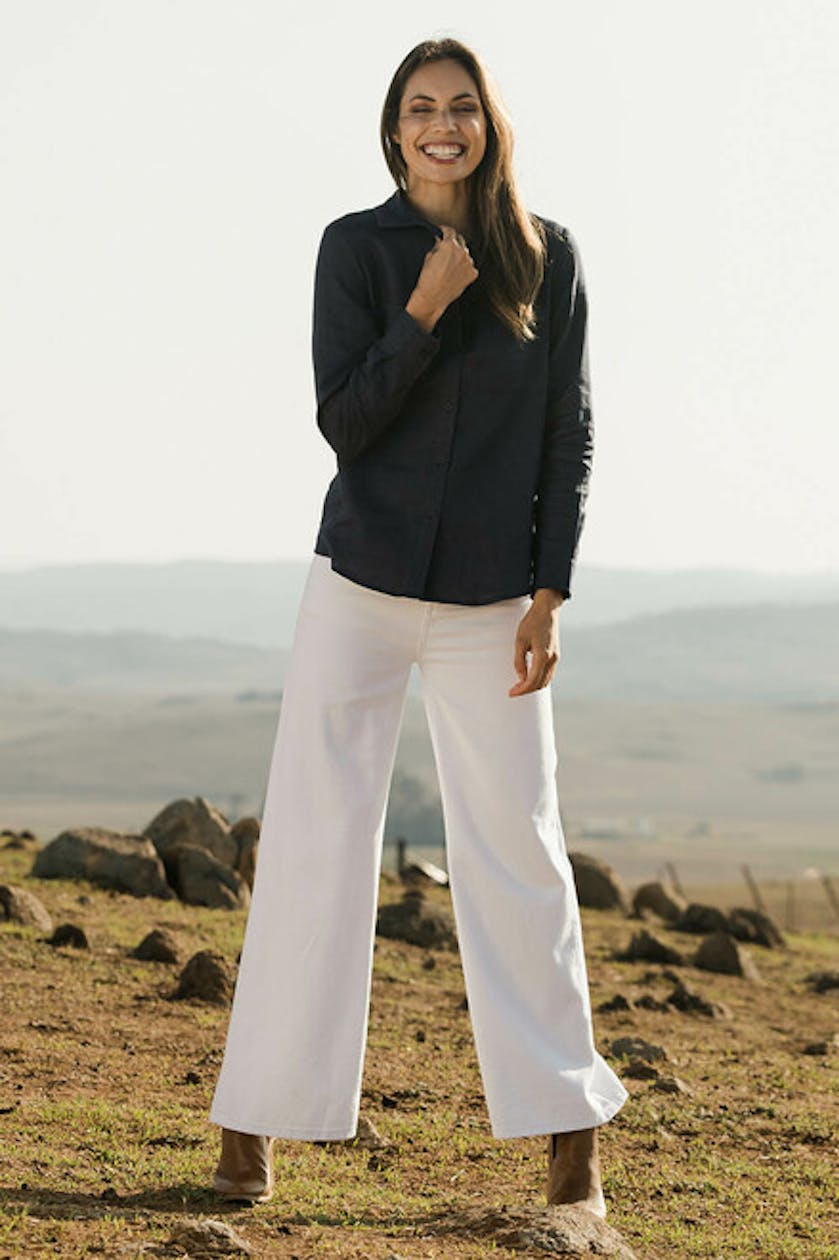 Dresses for round tummies
Not unlike our tops that suit rounder tummies, empire line dresses that fall directly from the bust area are also going to flatter and hide. Looser fitting dresses are going to be less restricting and more comfortable to wear if your shape is rounder within the midsection. If you're wanting to show off your tummy area opt for a tighter fitting dress that'll 'cling' to your figure. 
A v-neck wrap dress is going to draw attention to your bust area, cinching you in at the waist and skimming over your tummy. Very flattering for our rounder tummy girls. A great staple is also a shift or tunic dress for those wanting to completely skim your waistline. Last of all… a shapely 'LDB" or Little Black Dress works wonders for girls with round tummies, the dark tone of black is super slimming.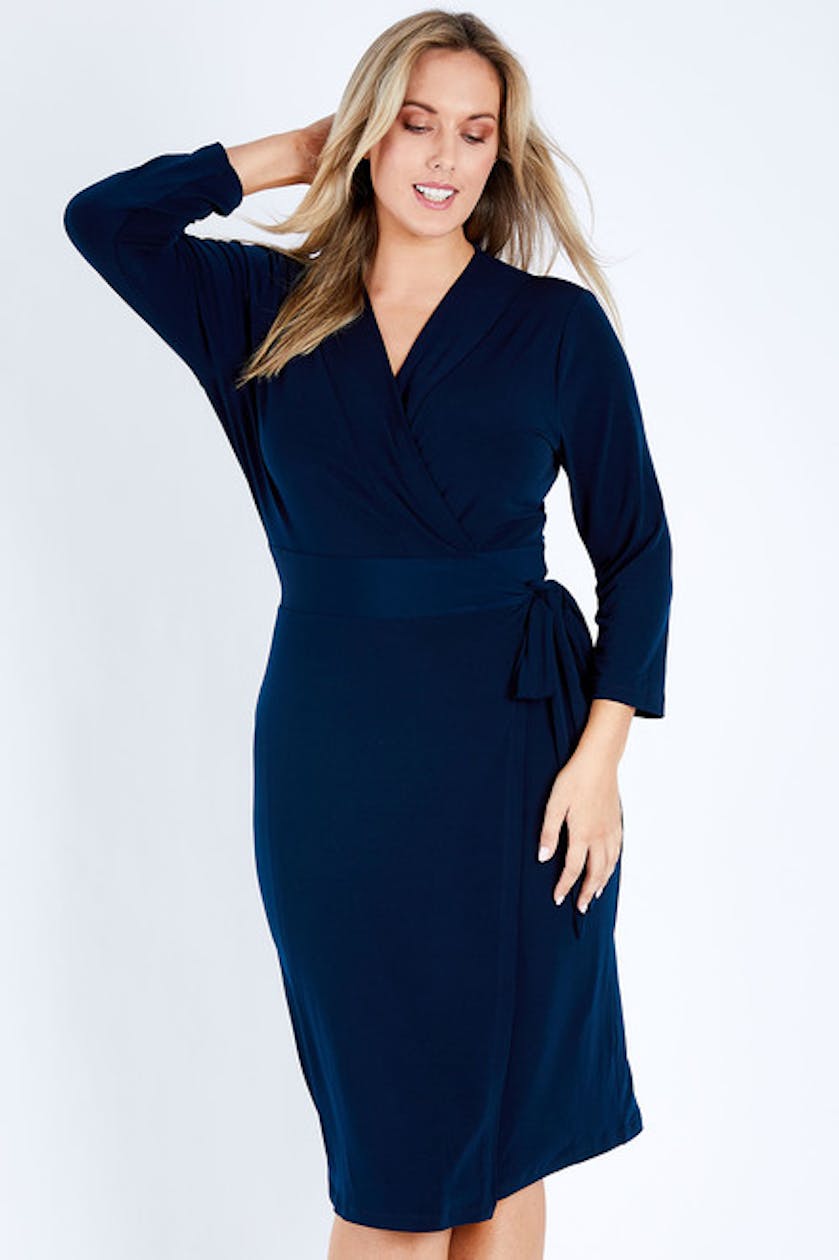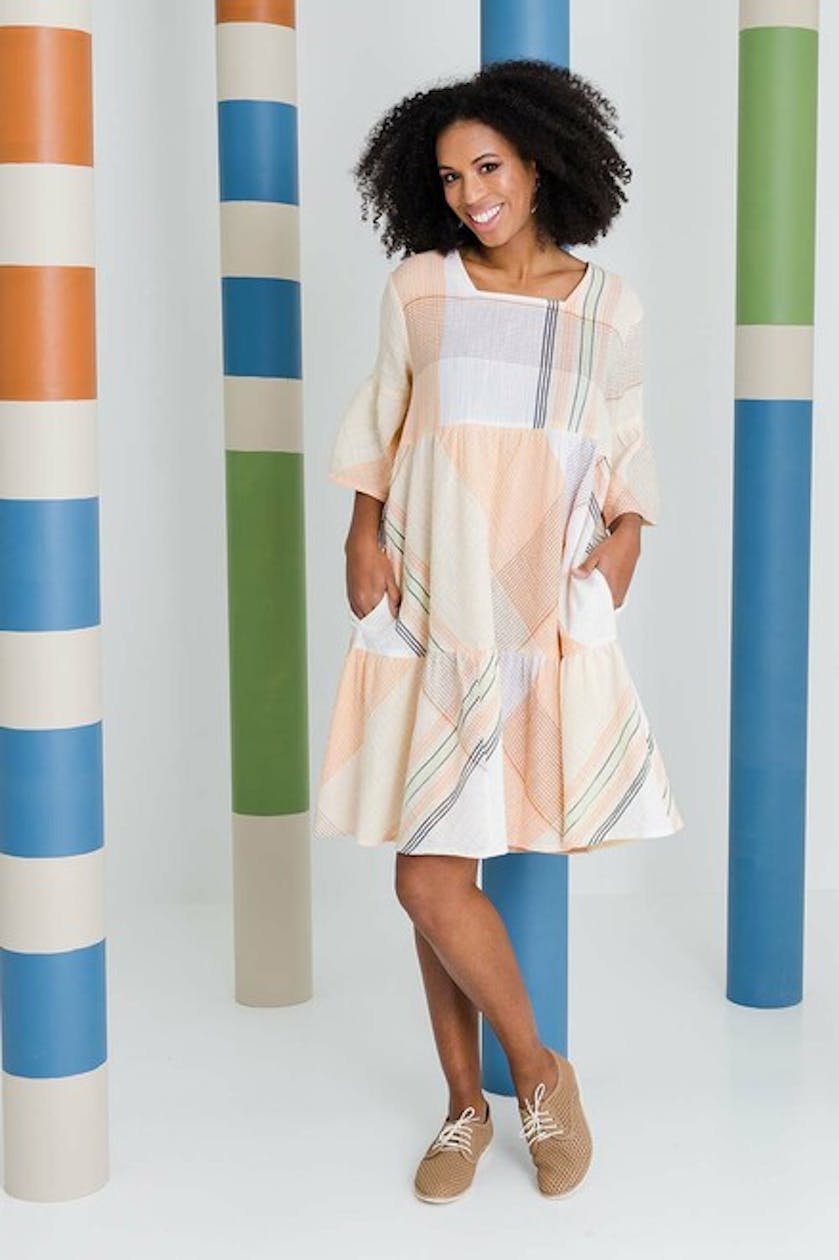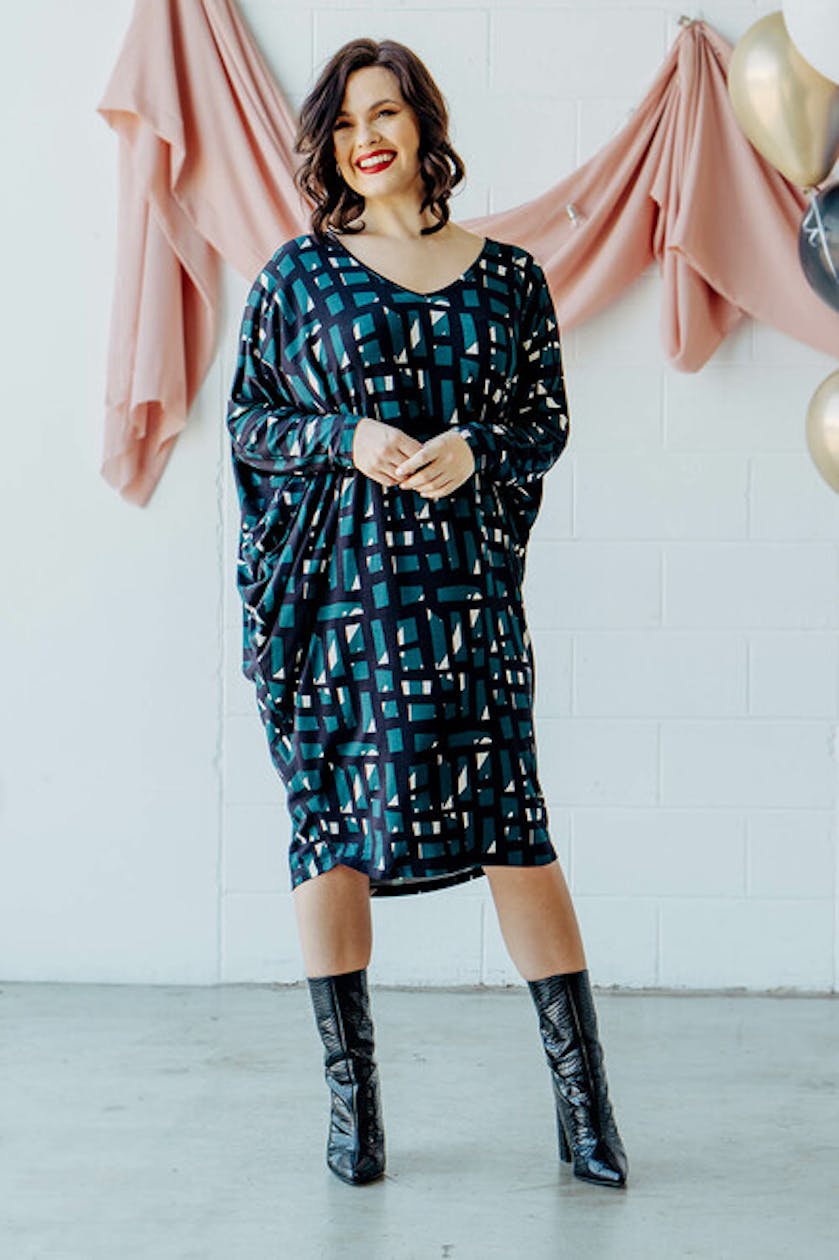 If you're looking to draw attention away from your tummy area, your skirt length is going to matter. A skirt above the knee or on the knee is going to draw eyes to the area of your legs rather than your midsection so wearing this length is good for girls looking to detract attention from their tummies. Once again, a skirt with volume is going to balance out your rounder top half and give focus to the folds or detail in the skirt further down. If however, you're one of our girls wanting to embrace a bump or tummy, by all means stick to something more showy like a pencil skirt with an element of stretch so you're not restricted in movement but your audience can definitely see your curve.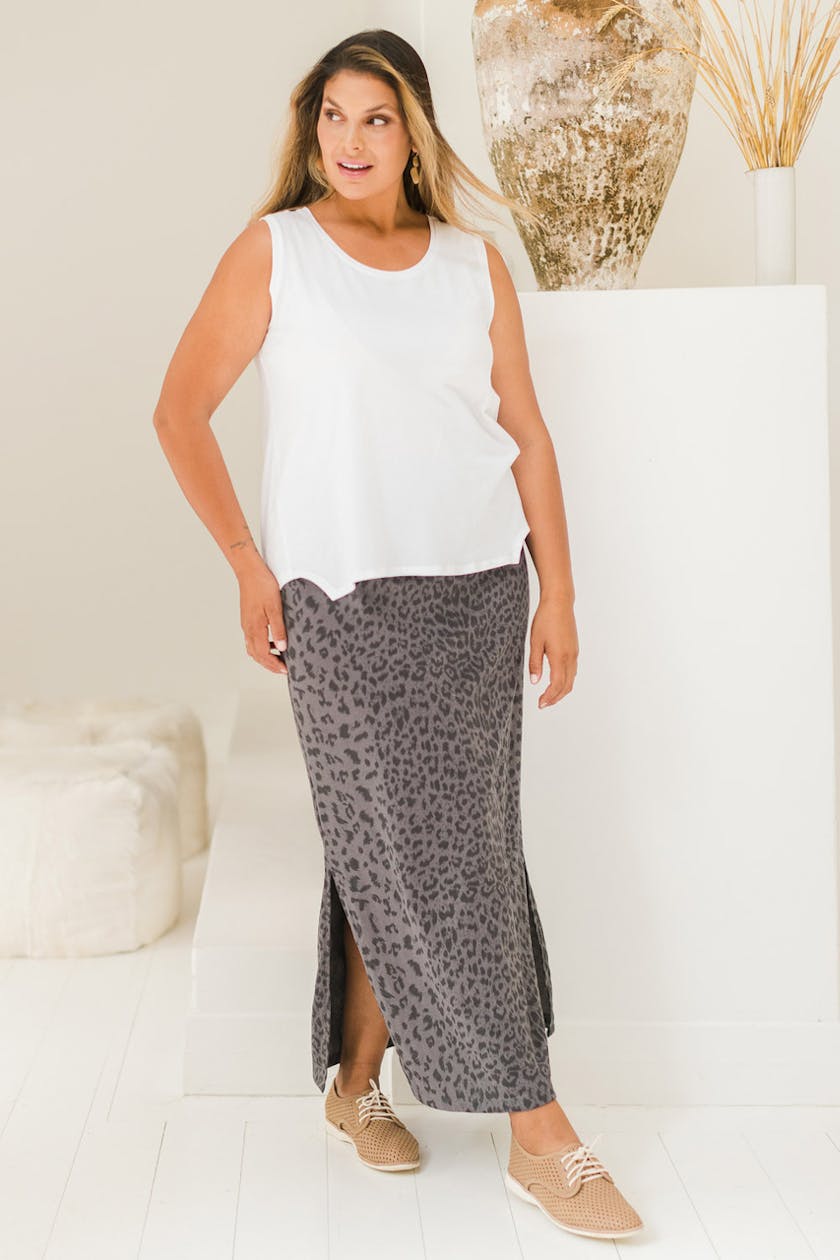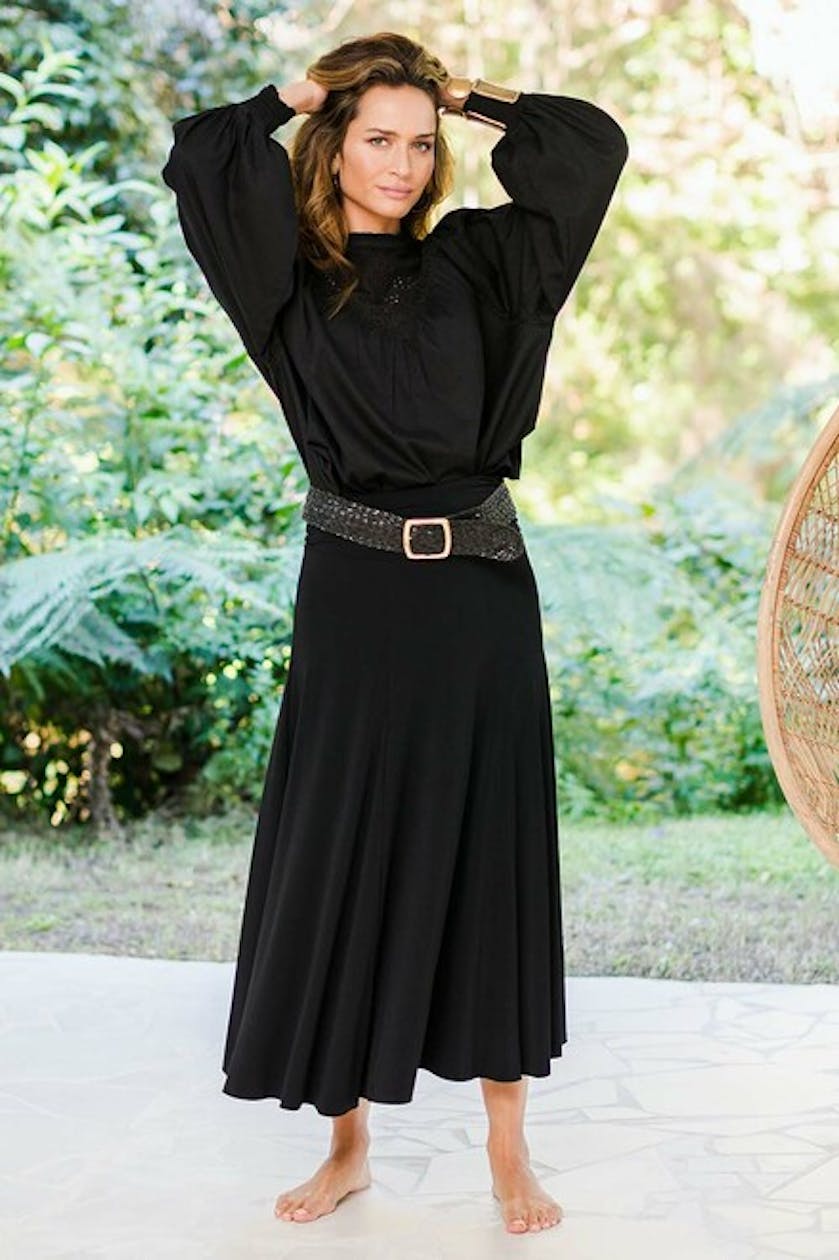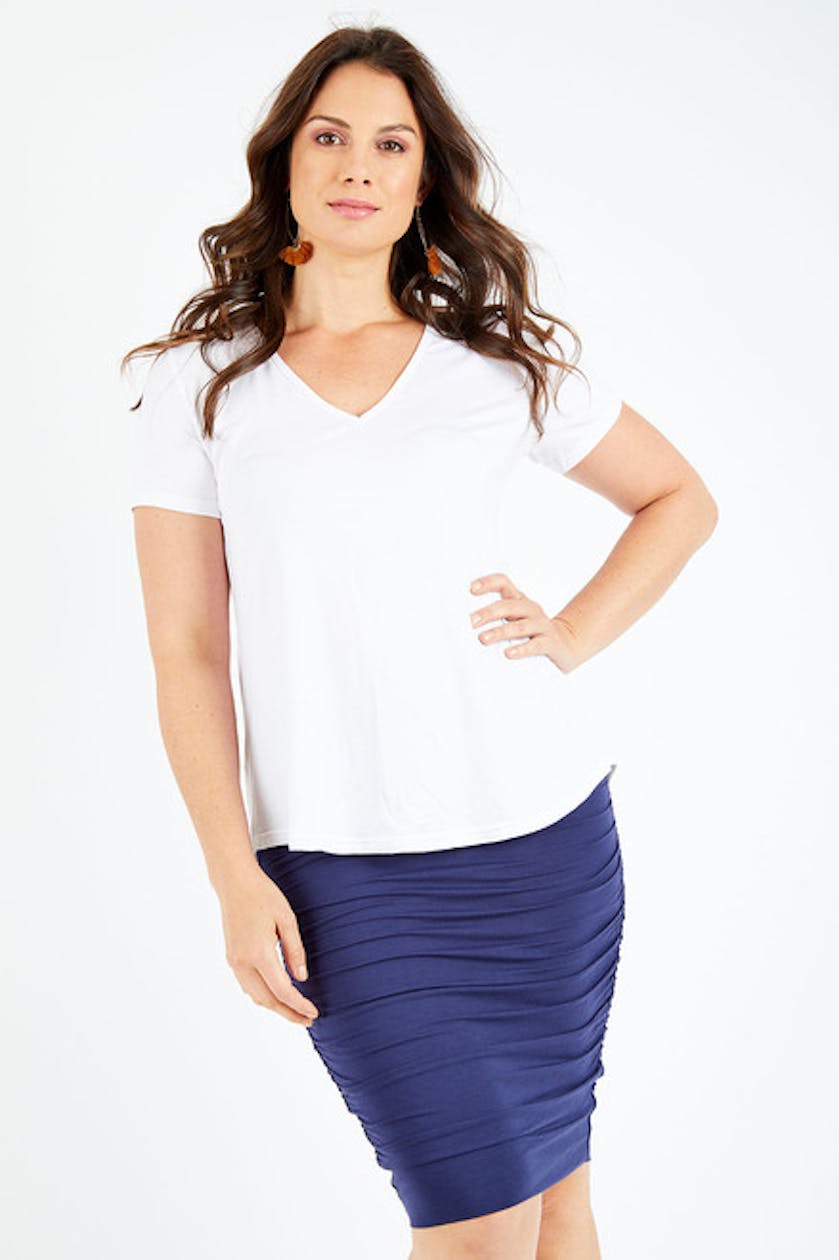 Jackets and coats for round tummies
Open jackets are a must for our girls with rounder tummies, they draw the eye from the bust down and can be worn comfortably to the office or out for play. Longline jackets are also great worn open, they can help to make the wearer look slightly taller and not to mention they're perfect for adding extra layers under in autumn and winter. Ponchos are another choice that is great for girls wanting to hide their tummy area, with draping around the shoulders they'll generally fall straight down and skim right over your midsection.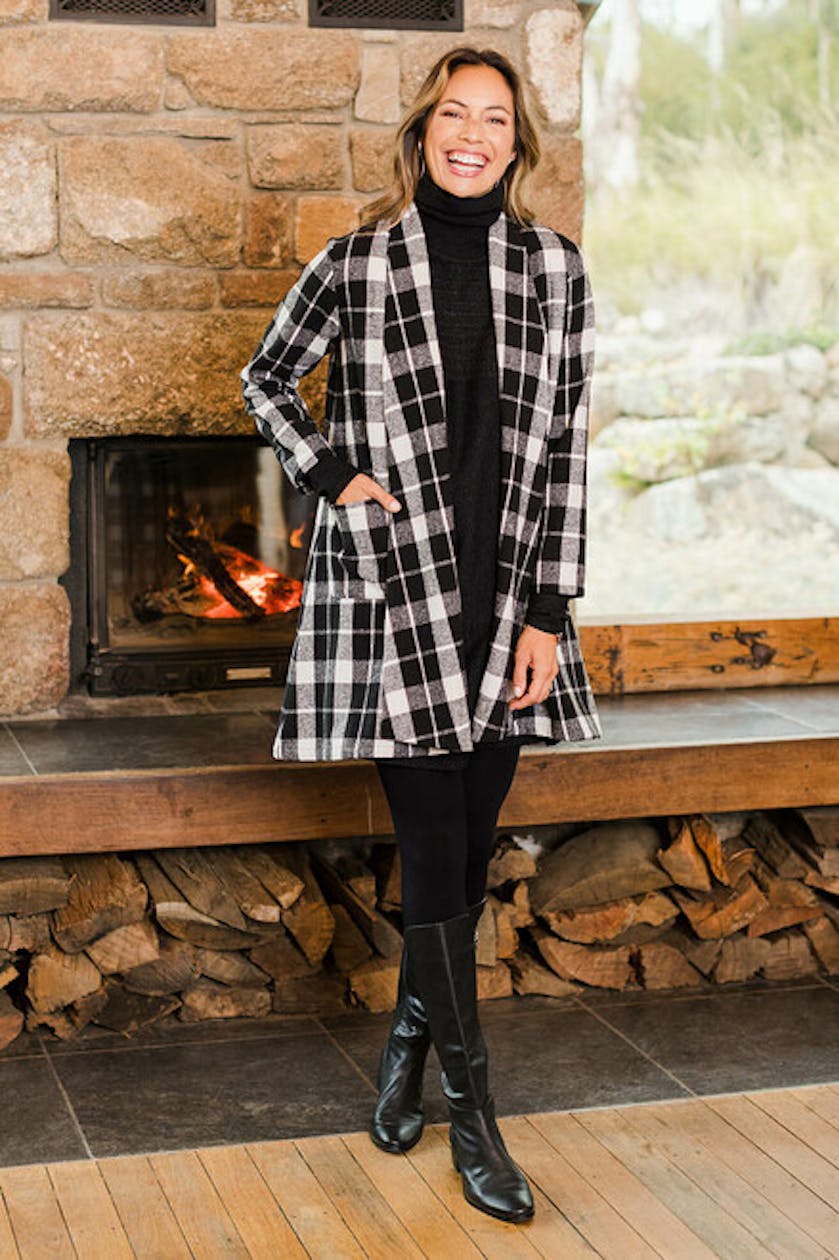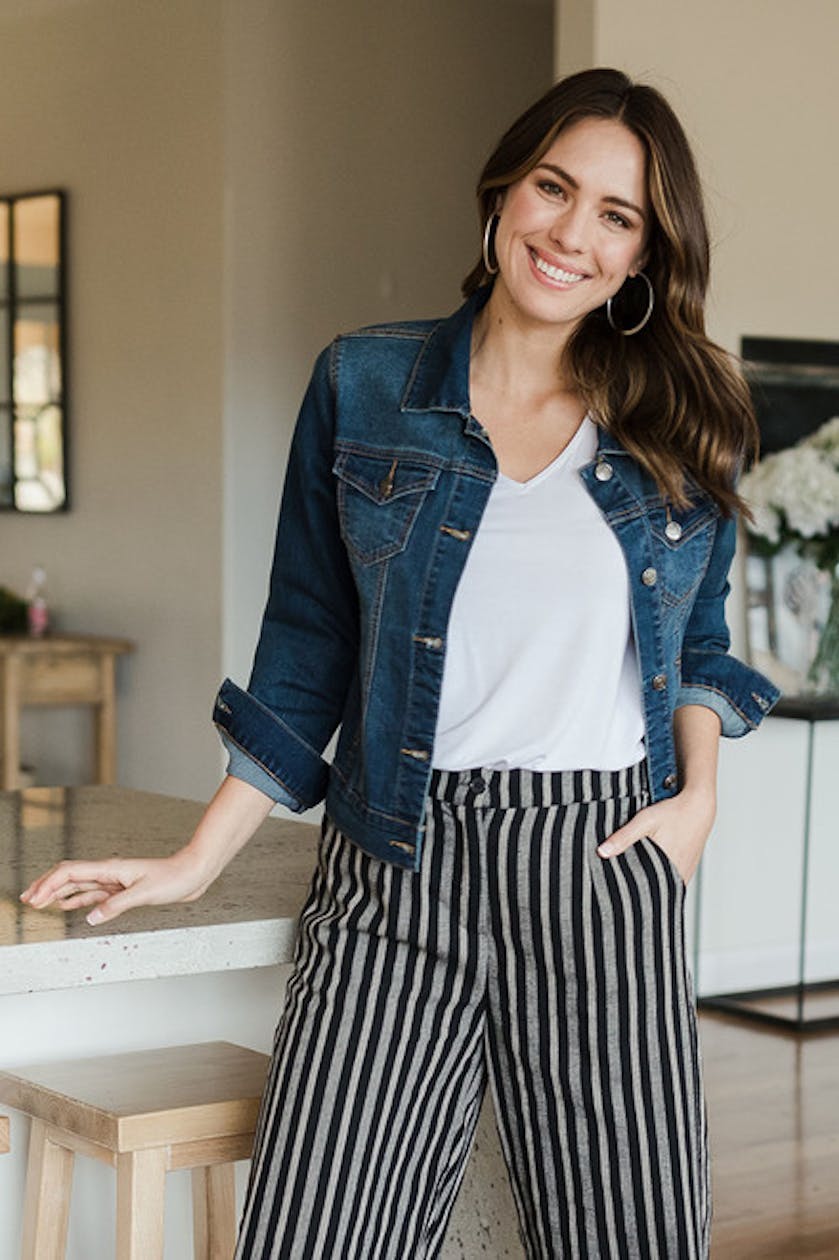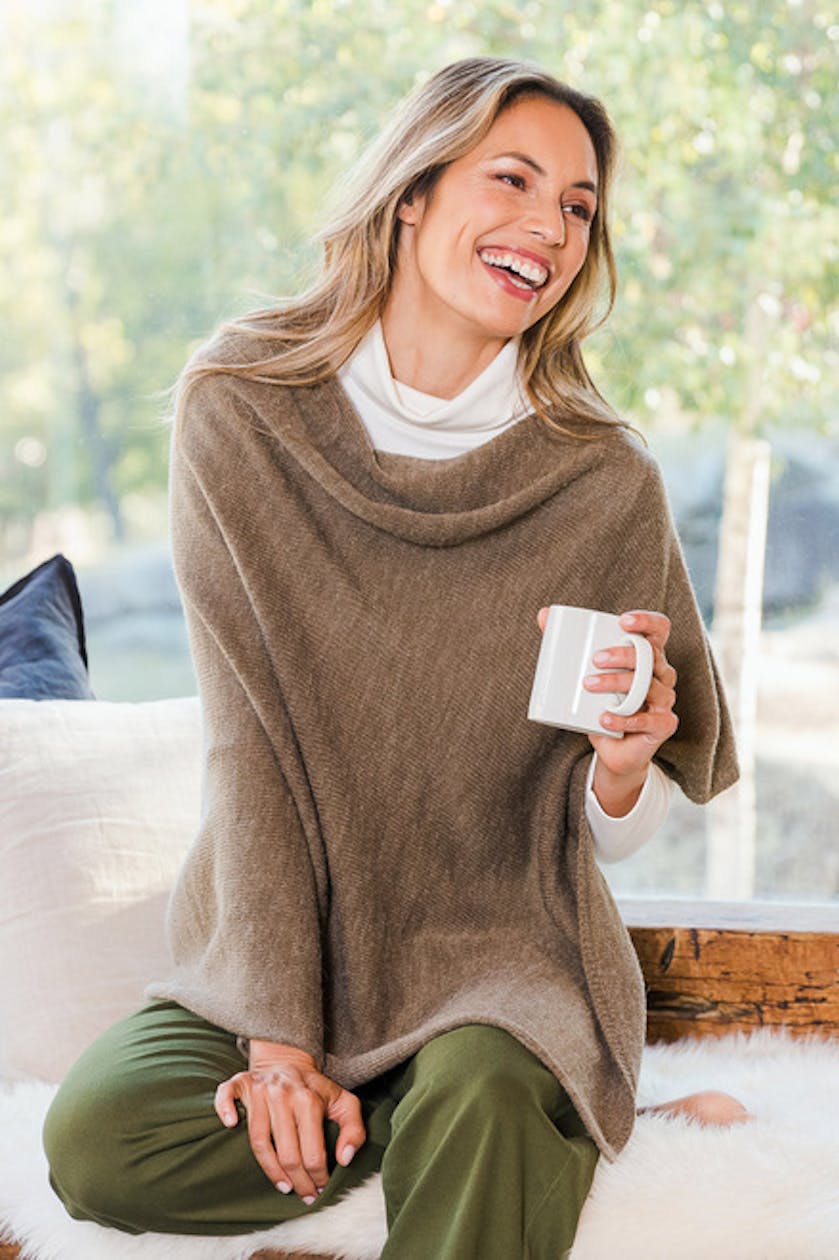 Any pants with high to mid rise waists are going to be a must have if you're looking to hide or firm up your tummy area, also look for pants with a wider leg or straight leg and this will balance out your curves up top. If you're also looking for something that's going to be comfortable against your tummy that'll withstand the whole day, look for something with a stretch waistband that's going to give with standing and sitting movement. Girls who want to accentuate their rounder tummy will want to opt for pants with lower waistlines and skinny legs, this will show off the thighs and tummy area.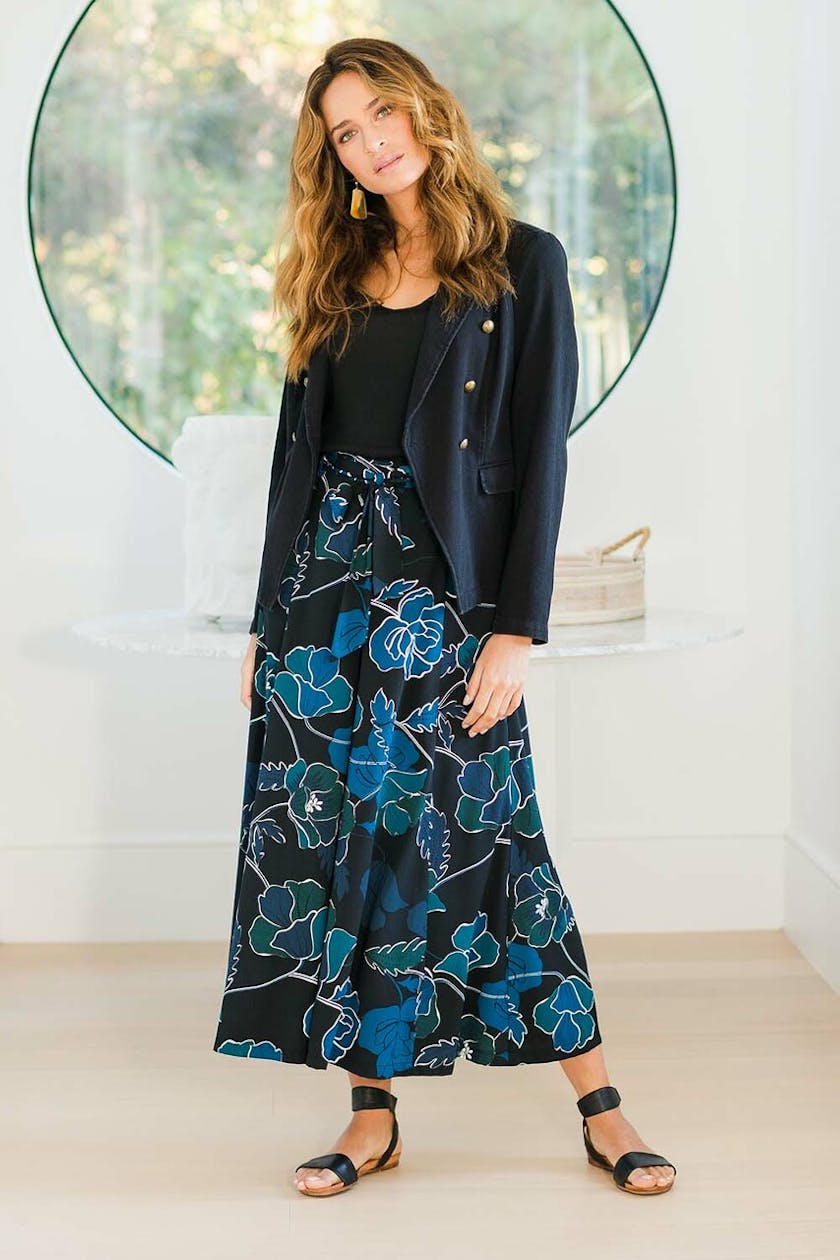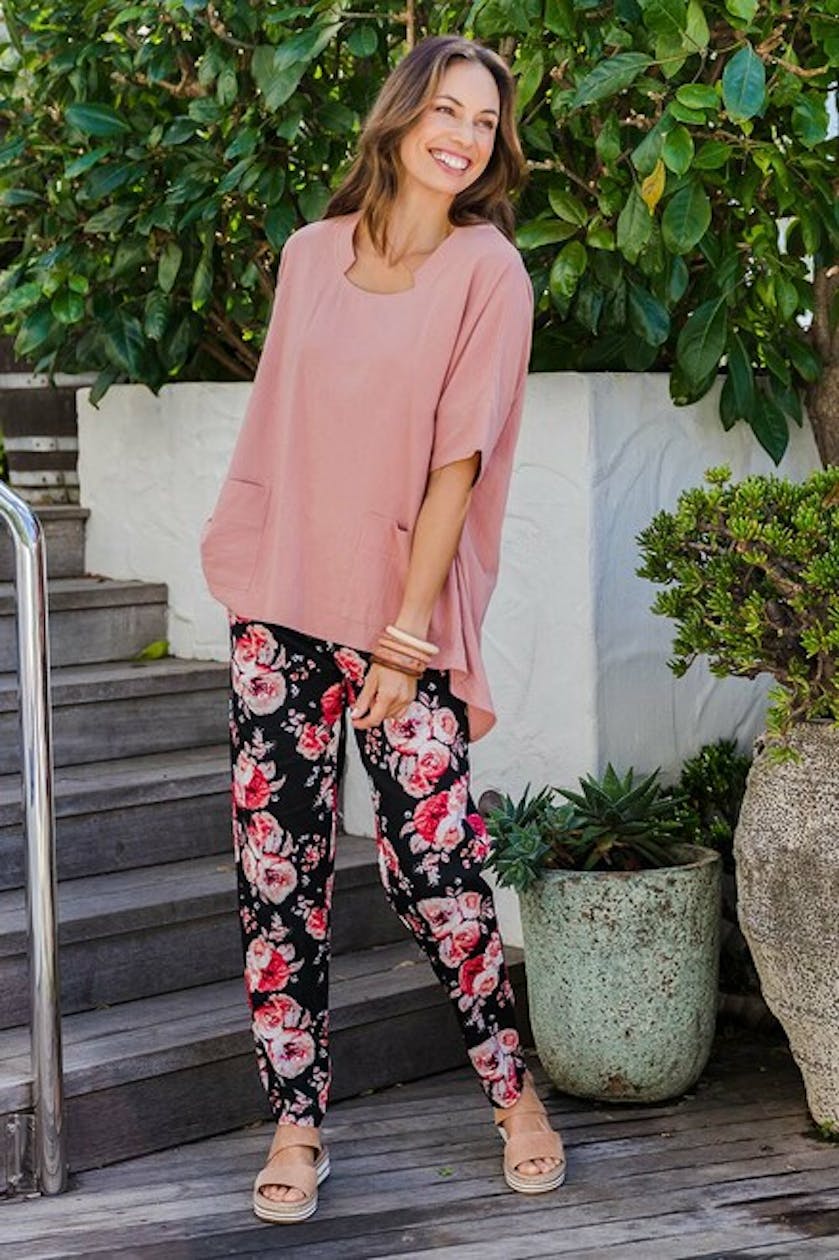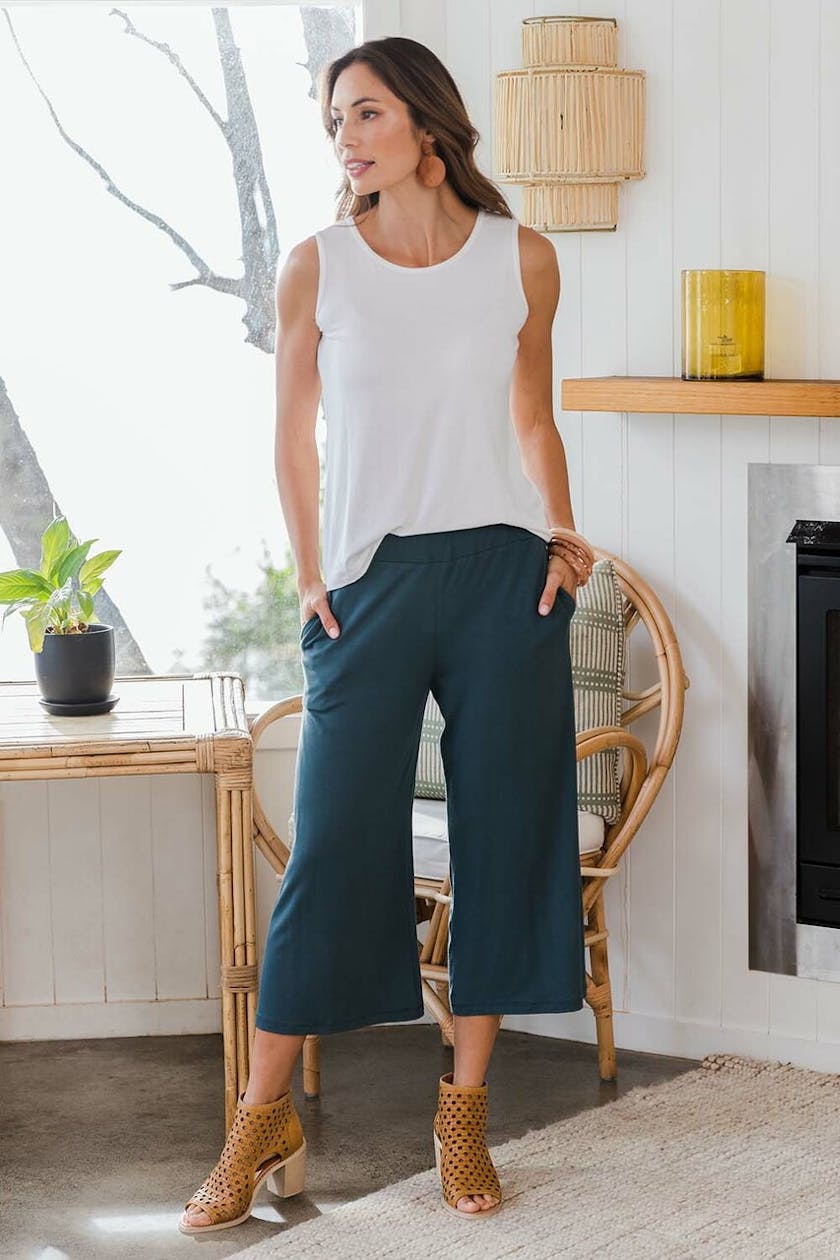 Swimwear for round tummies
Swimmers are mostly every body shape's bug bear… not just girls with a round tummy. However, never fear there are a few options in regards to swimwear for rounder tummies, think about one pieces with ruching around the area, these are quite flattering on our girls with rounder tummies, as swimsuits with swim skirts that like fuller fashion skirts will draw attention away from the area. If you're looking to show your tummy off, pregnant bellies look beautiful in a high waisted pant and crop top combo! Just sayin'!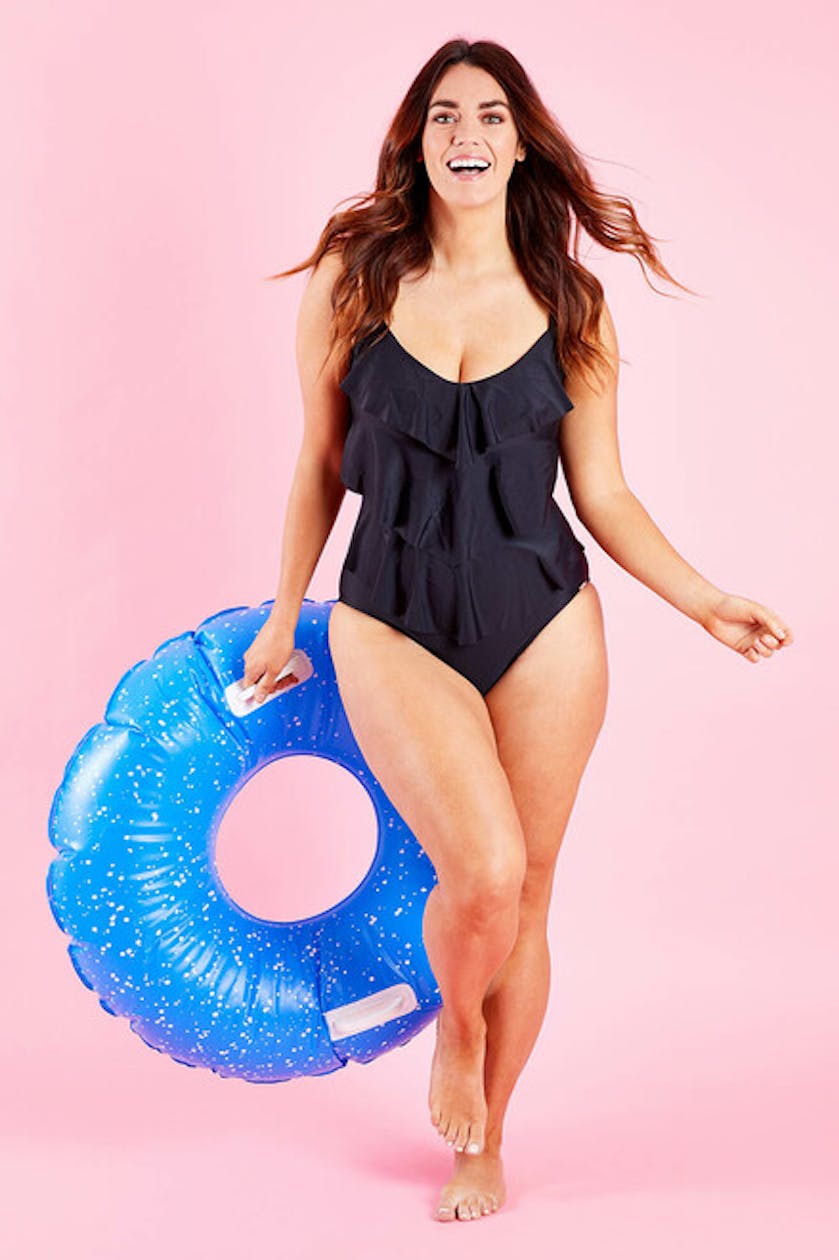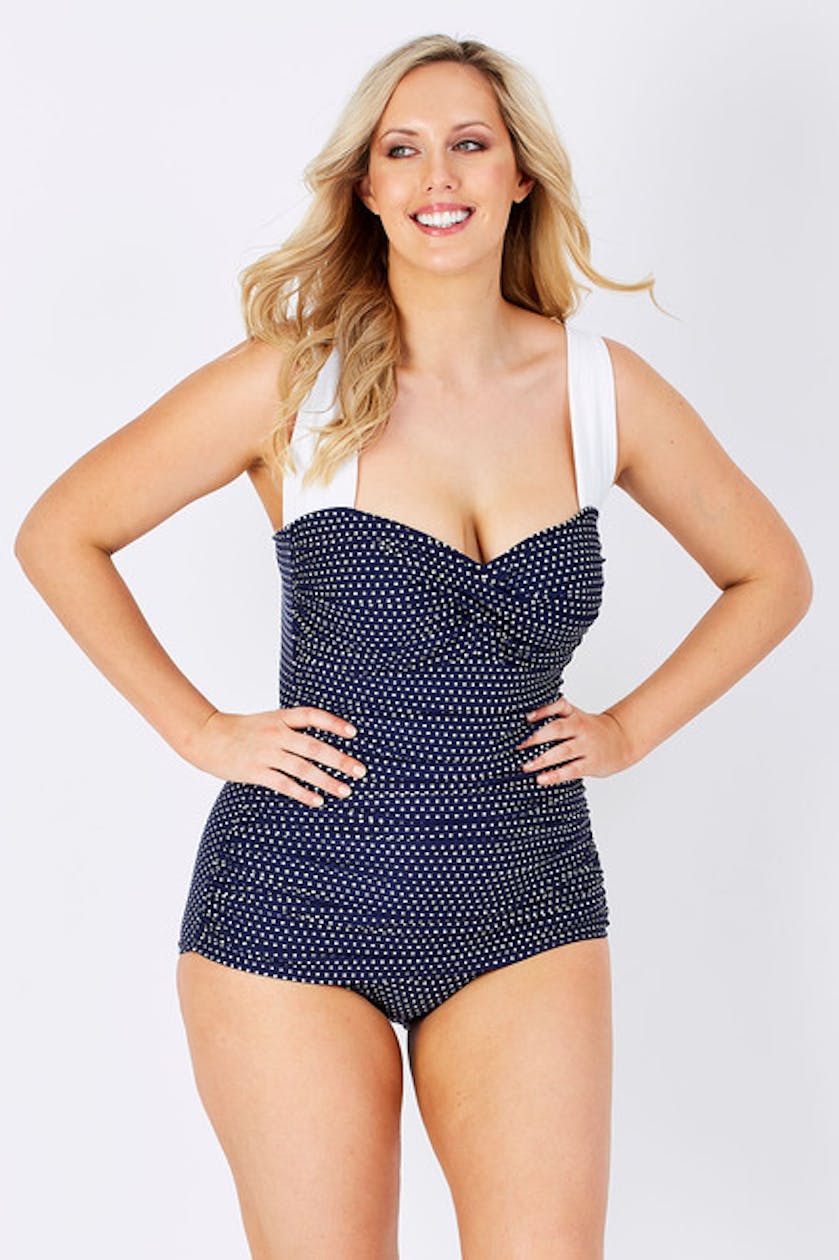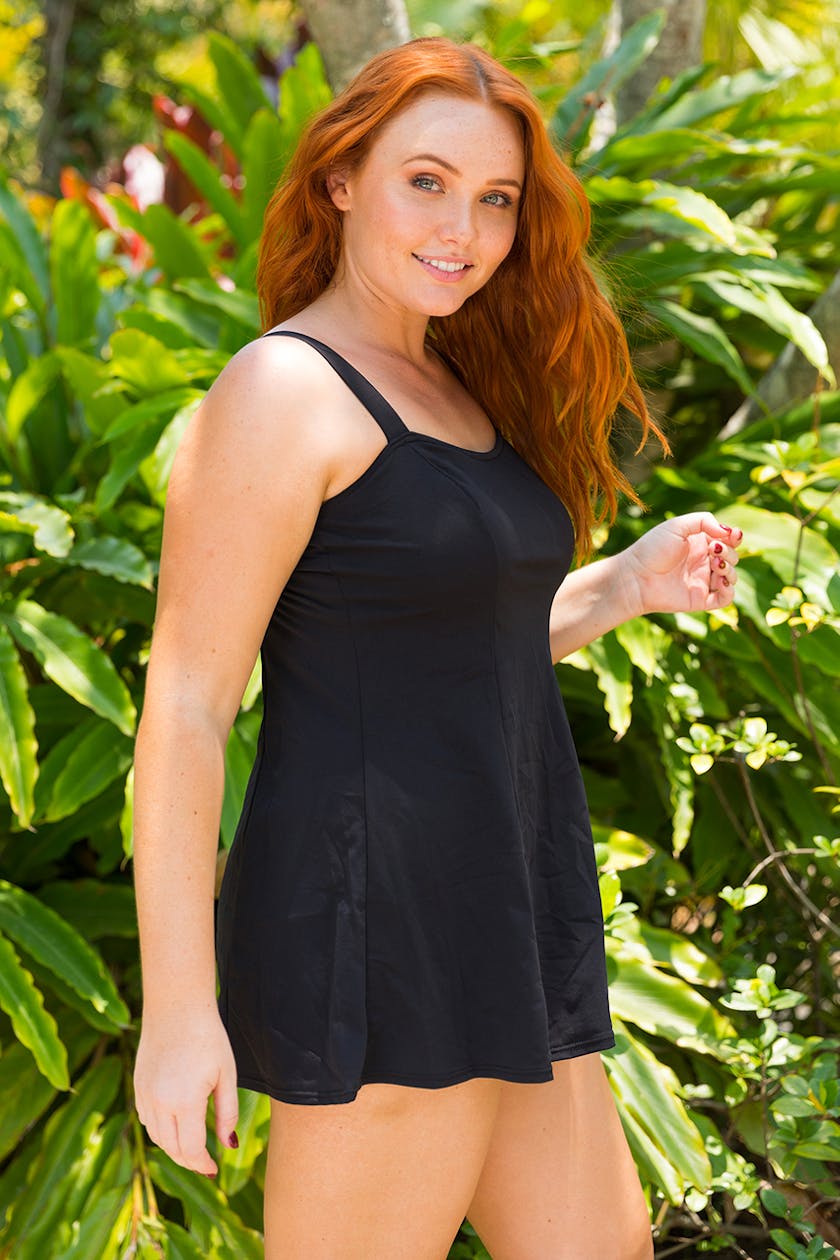 There are some GORGEOUS wide leg jeans out there on the market and guess what? They're perfect for girls with rounder tummies in helping to balance out their shape. Stretch denim is going to give you comfort and maximum movement as it does with any body shape, however if you're looking to minimise your midsection you may wish to stick to a heavier, more structured denim fabrics with a higher to mid rise waist. Obviously the darker the denim, the more slimming it appears and if you opt for lighter, it'll show your figure off.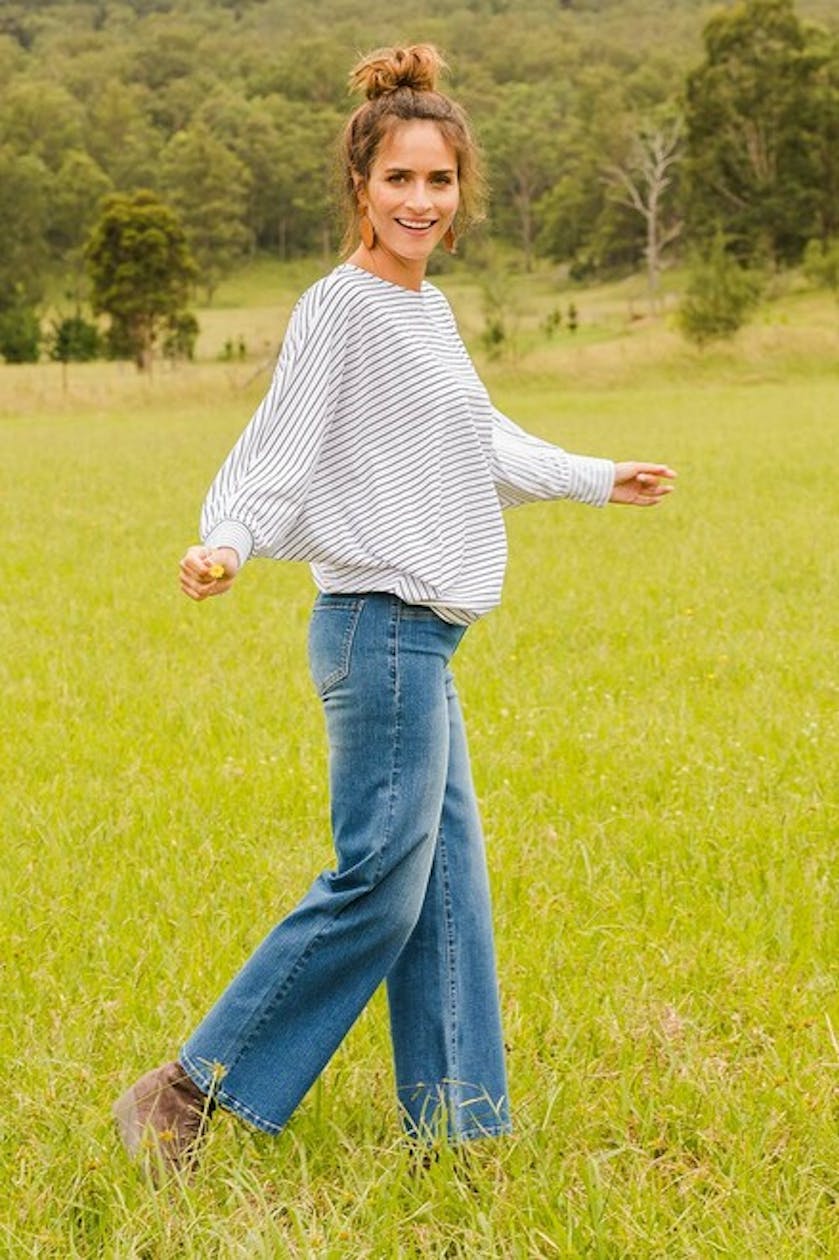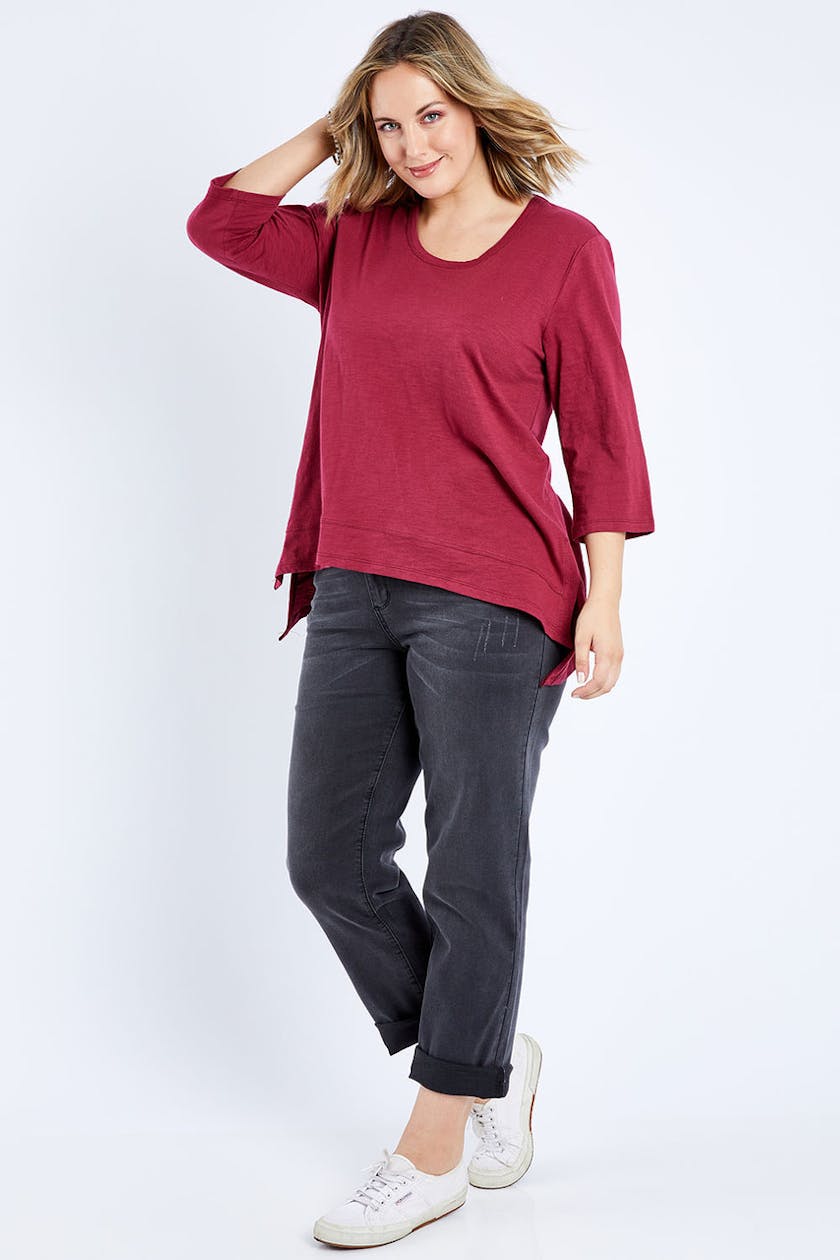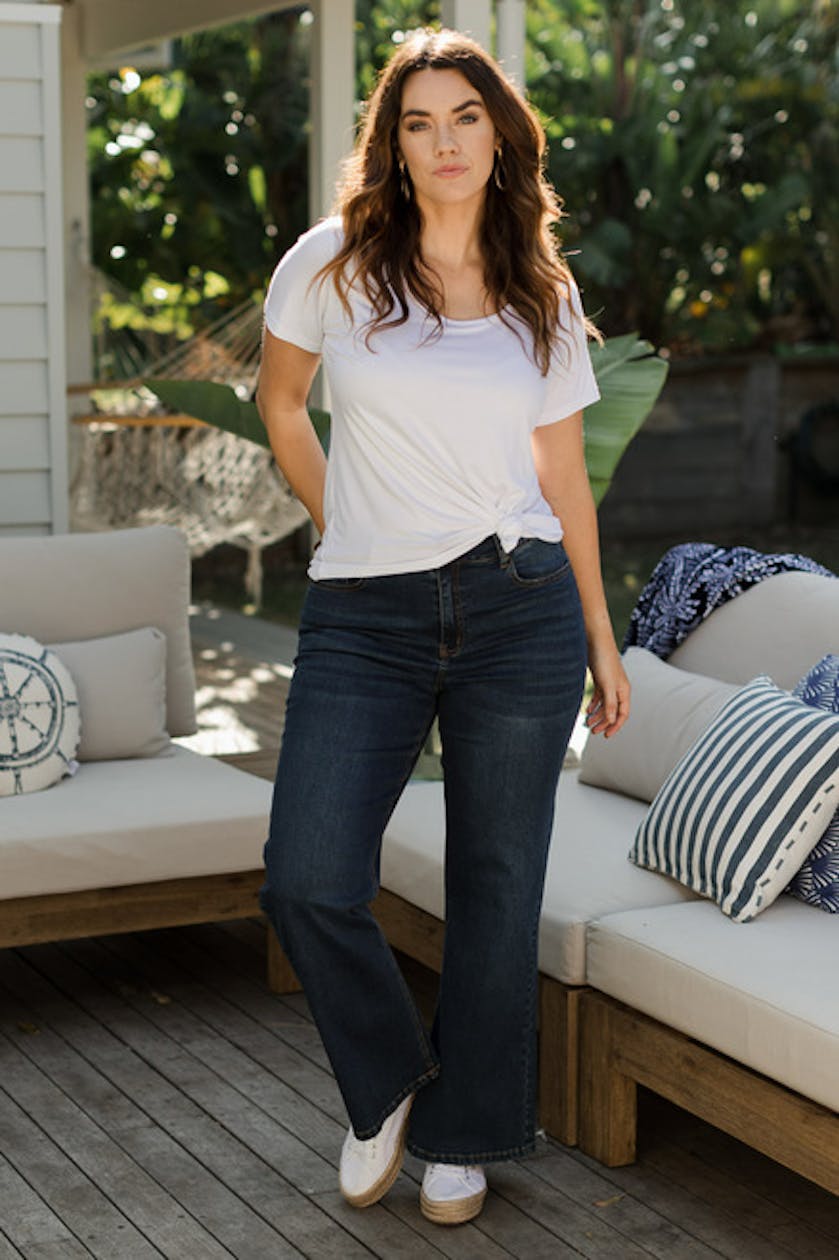 General advice for round tummies
If you're looking to firm up your tummy region or slim it down, do yourself a favour and invest in a really good pair of shapewear! Whether it be shorties or a body suit style, you'll feel much more confident in an outfit if you like your shape.
Be aware of your fabric choices if you're a girl with a round tummy, if you're wanting to show it off you can opt for 'clingy' fabrics such as jersey but if you're wanting to draw attention away from the area, avoid fabrics like that and stick to softer flowing fabrics that will skim over your waistline.
If you're a round tummy girl, restrictive clothing isn't going to be comfortable especially if you're at work all day! Think about loose linen shirts, paper bag waisted pants and the like that are going to provide you with comfort and room to move, you've gotta love those natural fibres.
Prints can quite often act as camouflage for our girls with round tummies when worn over this area, just beware of horizontal stripes though, they are designed to make areas look larger in width and this may not be something you're looking to achieve if you want to camo your tummy. Vertical stripes however, go for it! These elongate the body and have the effect of making you look taller.
We'll always tell you to embrace your shape, it's a part of who you are and there are so many fashion styles on the market in this day and age that can help you with whatever you're trying to achieve with your outfits, whether that be minimising your features or embracing them! If you've found something that works for you, stick with it, try different colours or prints in the same style… what's that saying? If it ain't broke, why fix it?! If you're really unsure about trying styles for a rounder tummy, take advantage of something like birdsnest's Upgrade to a Changeroom or make sure you grab a bunch of girlfriends and take a trip to try before you buy. There's nothing like a girl's shopping trip to brighten the day!
Love, the birdsnest girls x