As the temperature starts to drop, our reliance on jeans and pants seem to climb. It's easy to wish winter away in a chunky knit and jeans, but the humble, versatile dress should not be overlooked when it comes to fabulously cosy winter styling. Our gorgeous buying bird Steph, shows us how with a quick change of styling, your favourite dress becomes a winter winner, making it oh, so easy (and oh, so cute) to dress up AND warm up in style this winter!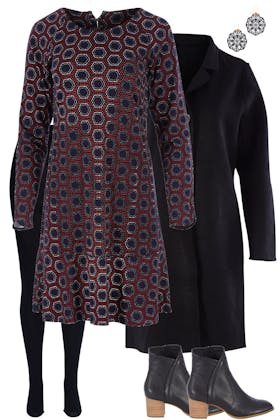 The humble trench coat is an absolute wardrobe staple for beating the chill in style - and when worn with a cute dress like this one it's easy to see why. Create a gorgeous silhouette with your mini-dress by adding a chunky coat, tights and boots for a cosy and cover-girl worthy look! | SHOP THE OUTFIT HERE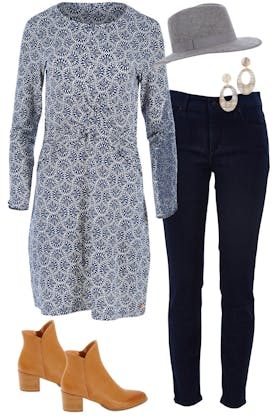 Just one of the fantastic things about a mini dress like this one, is that it can double as a tunic - meaning you can feel just as practical as you do stylish! Wearing your dress over a pair of skinny jeans is a great way to keep warm and flatter your shape this season. | SHOP THE OUTFIT HERE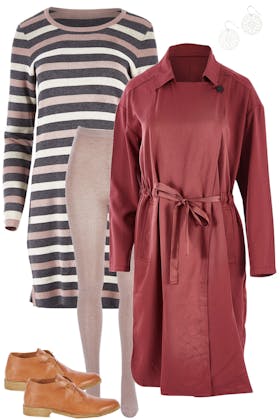 A coloured trench coat is a super easy, throw-on-and-go solution to wearing dresses in winter! Choose a bold colour to really bring out the playful stripes in the dress, and tie it up around the waist if you want to create some shape, or leave it open for a more laid-back look. | SHOP THE OUTFIT HERE
Add A Chunky Knit and Chunky Boots!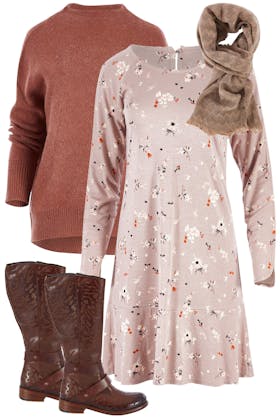 You don't have to kiss goodbye your favourite chunky knit's when you choose to add some dresses into your winter rotation. Throwing on a knit with a sweet floral dress like this is a great way to break up a floral print and tie in some chunky boots for a look that is just as cute as it is cosy! | SHOP THE OUTFIT HERE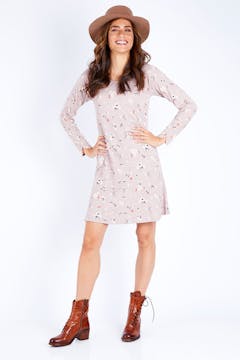 Dress Sale!
If we haven't already convinced you to up your dress game this season - what if we were to tell you that these dresses (and so many other gorgeous options) are currently on sale! Get shopping and find your new favourite winter dress (or summer winner we don't discriminate)!
HAPPY SHOPPING!