The evolution of 'bird brands'
Created and evolved by what our amazing customers have told us over the years, our range of in-house labels now consist of nine 'bird brands', each with their own style personality, ranging from bohemian to bold & playful and after-five glam. Over 85,000 women have told us about their body shape, favourite colours, lifestyle and other important style-related elements that are helpful in creating the perfect wardrobe. With new collections dropping every season, there's so much to love and certainly something for #everyBODY. To help you get to know each brand a little better and find your perfect match, we've provided a summary of each below.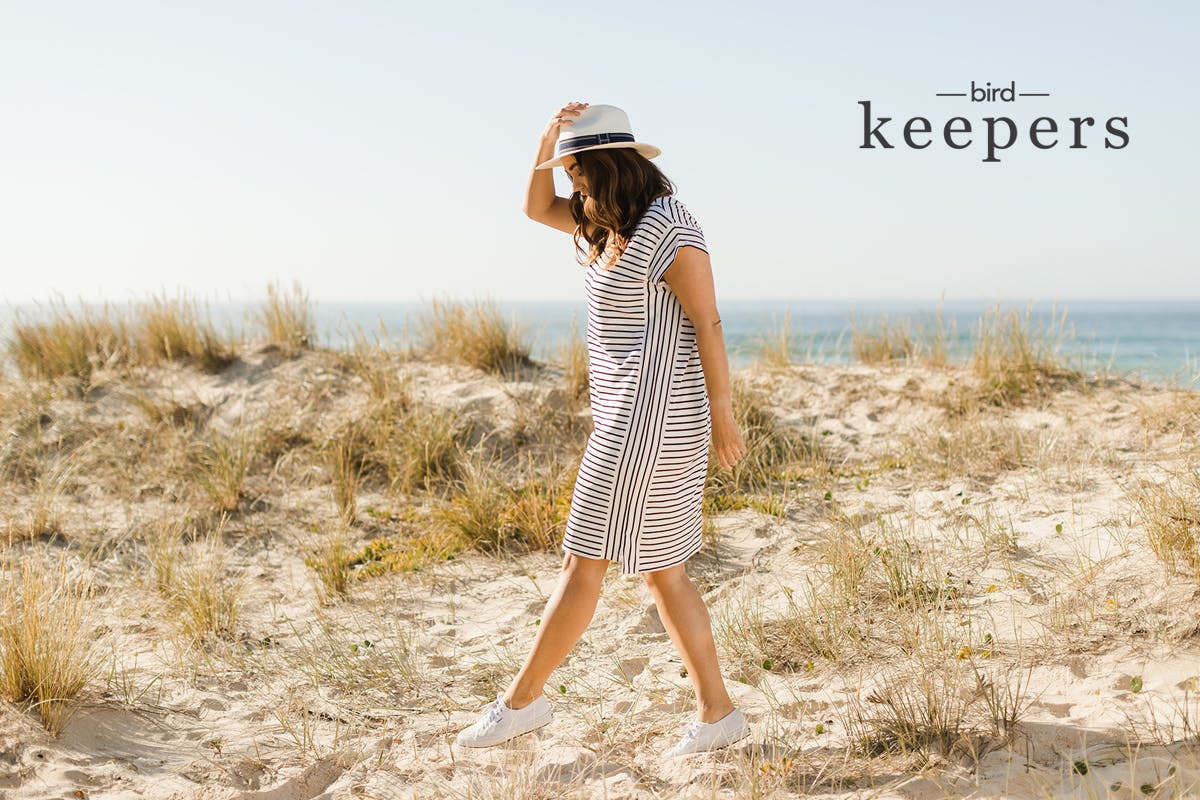 bird keepers are the pieces you will buy now and wear forever. Designed to work for you through affordable, contemporary wardrobe foundations that you can mix and match for countless casual and smart casual outfit solutions.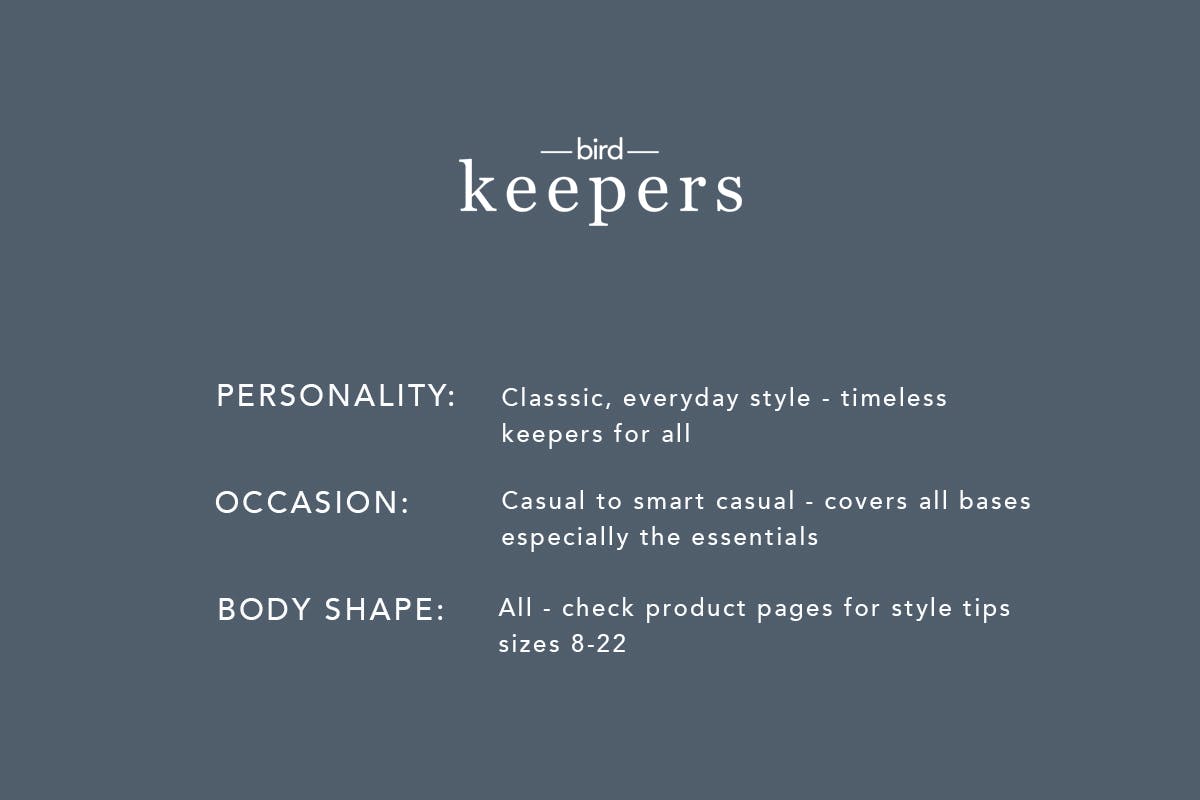 A great supply of wardrobe 'fundamentals' is the key to keeping things fresh and creating a wide variation of outfits
~ Chloe - bird keepers Designer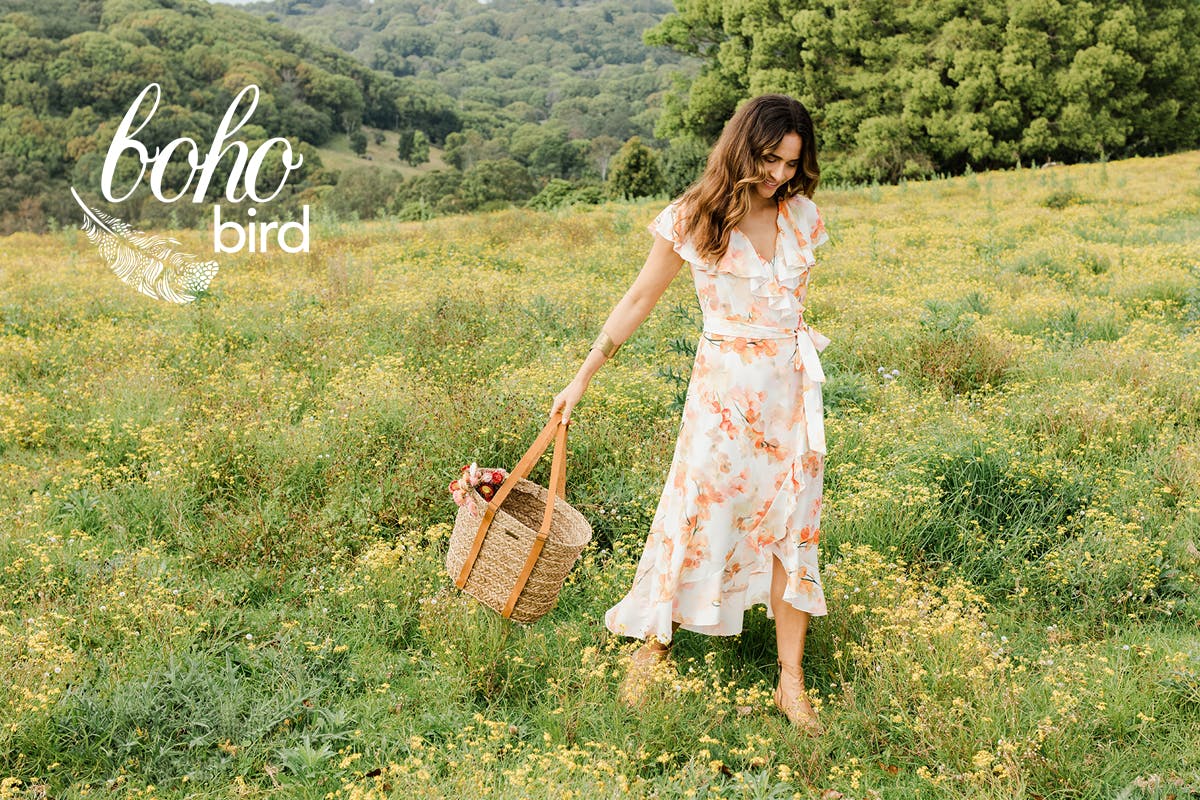 boho bird is a meeting of ethereal, whimsical pieces that are as practical as they are beautiful. Think cardis and maxi dresses with smouldering touches of mysterious embroidery and cosy knits in flattering shapes for comfortable adventure. Think Nina Proudman, Stevie Nicks and Nicole Richie having a tea party in the bush. boho bird is where fashion and the free spirited meet - and we're very proud to give it a home in our nest.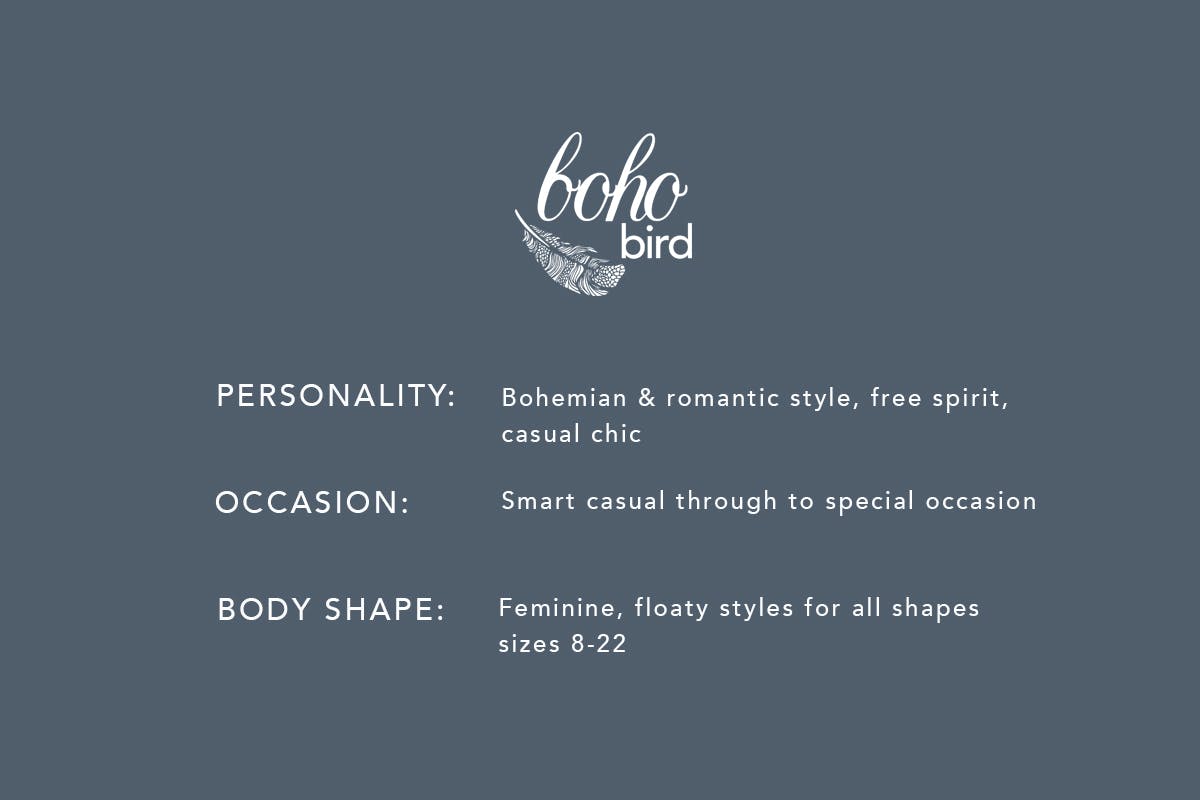 Find and fall in love with your very own free spirit in styles that make you feel like a bohemian goddess
~ Peige - boho bird Designer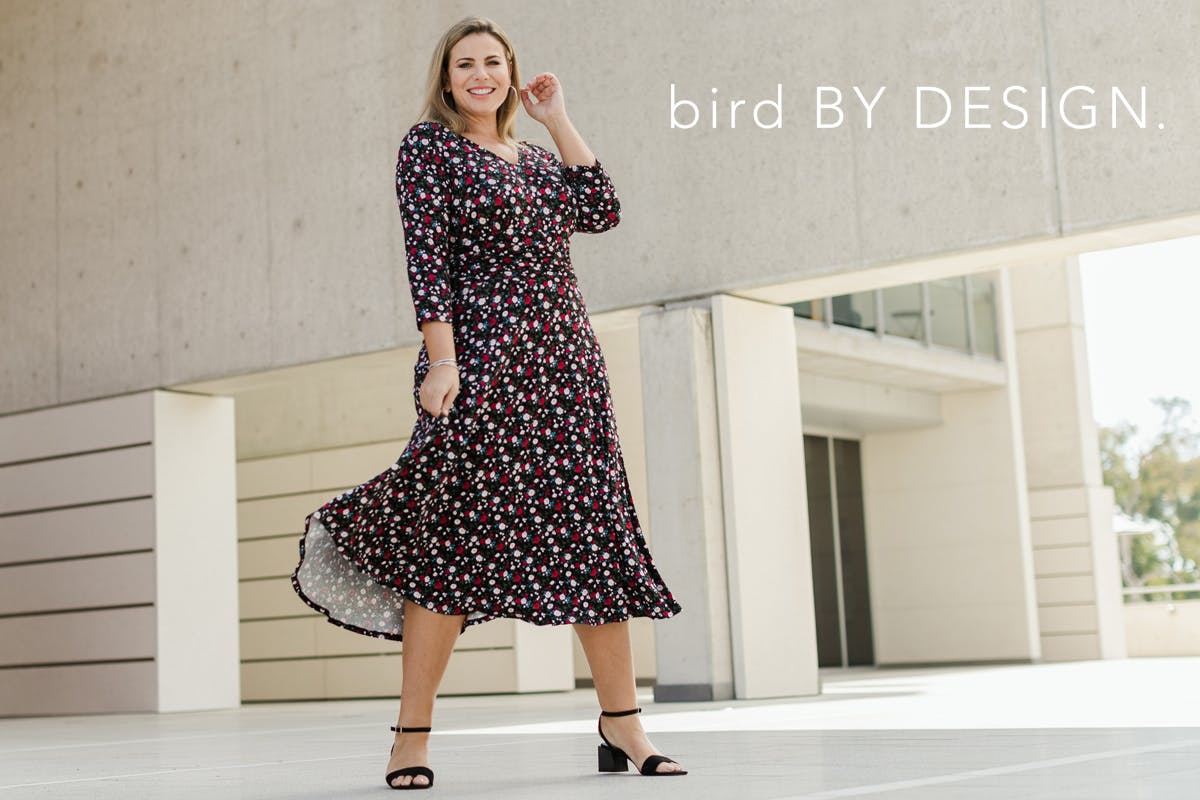 Take the lead and let your inner "Girl Boss" shine in structured, everlasting wardrobe heroes from bird by design. Find your season defining, show-stopping style and feel empowered in pieces such as pencil skirts, printed blouses, shirt dresses and blazers from this much-loved in-house created label.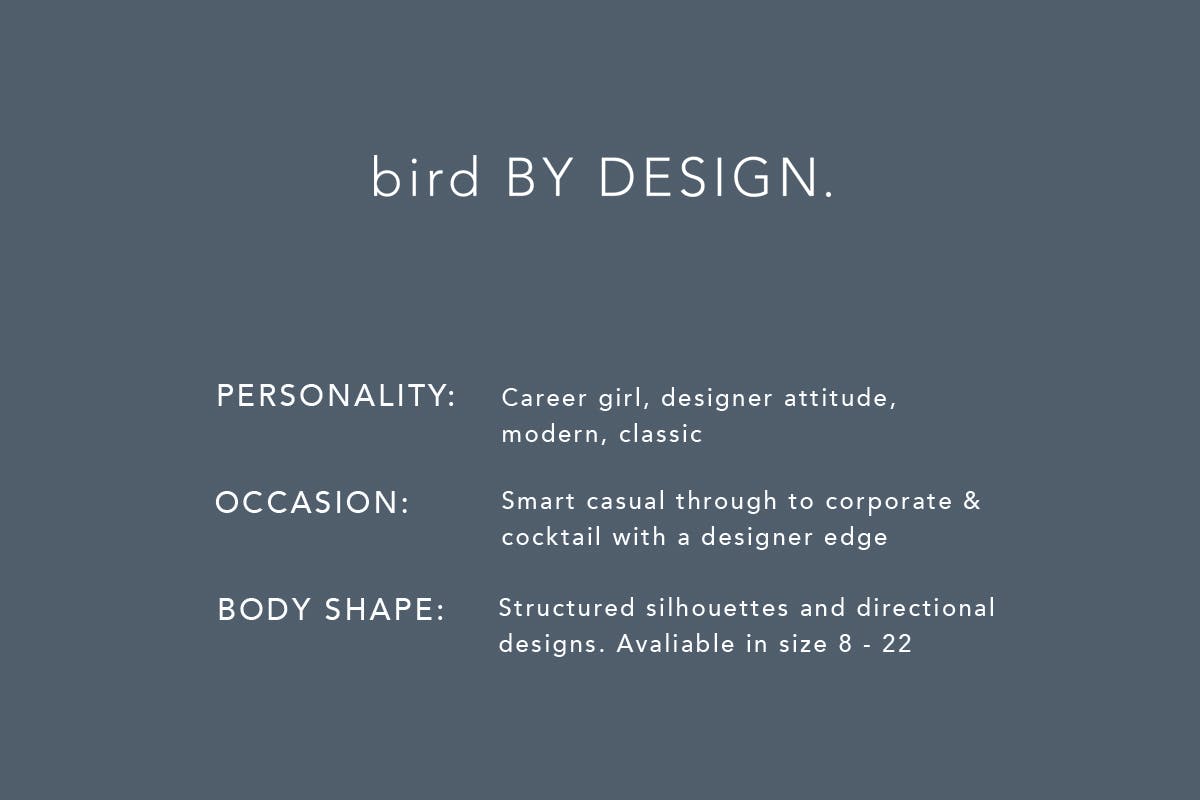 We've chosen sharp, modern colours, adding sweeping folds and using luxe fabrics in high impact styles that will elevate your look to new heights
~ Yen - bird by design Designer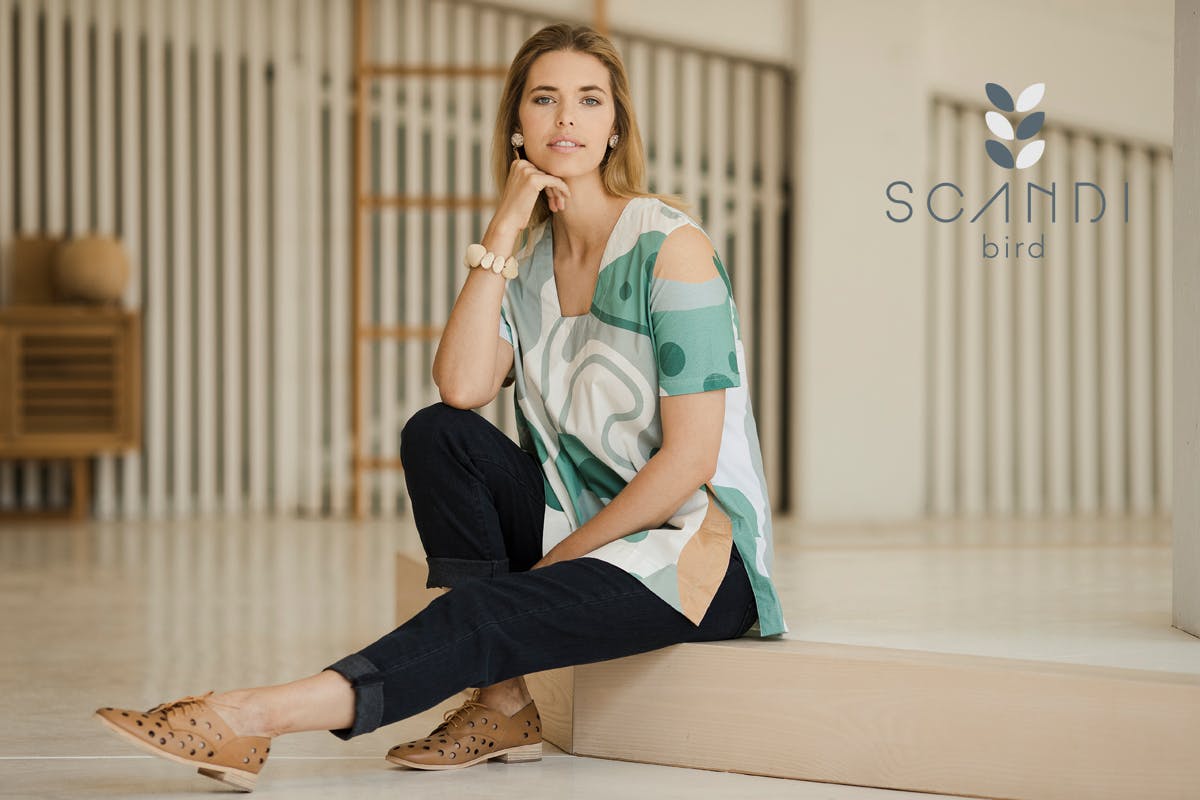 Scandi bird is a modern blend of Scandinavian design and simple silhouettes. Original prints designed in Sweden, shapes designed in Australia, and sewn in Pakistan. Scandi bird is the newest exclusive brand to Birdsnest, and is a collaboration of ideas, born from a love of scandi design and with a quality and finish that is sure to delight you. Ageless, simple and affordable.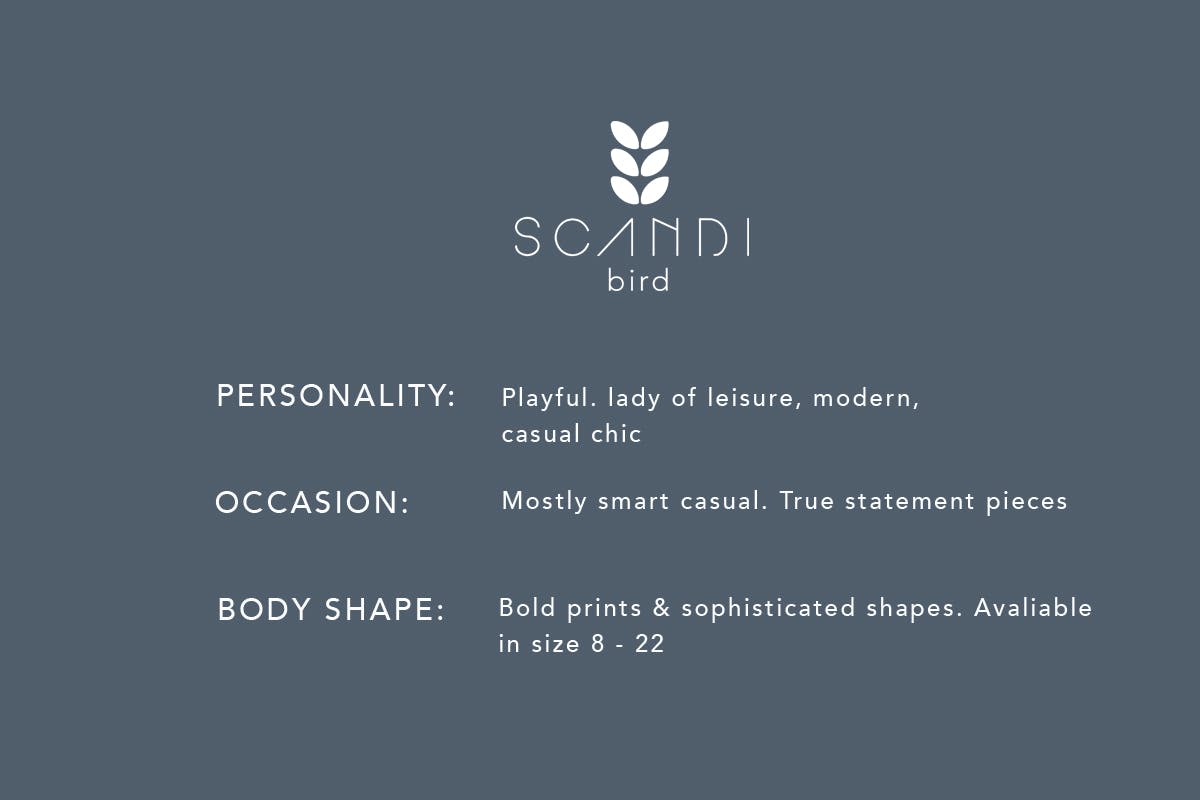 Scandi bird combines soft fibres with stunning prints that fall and drape in all the right ways to complete your new modern look.
~ Em - scandi bird Designer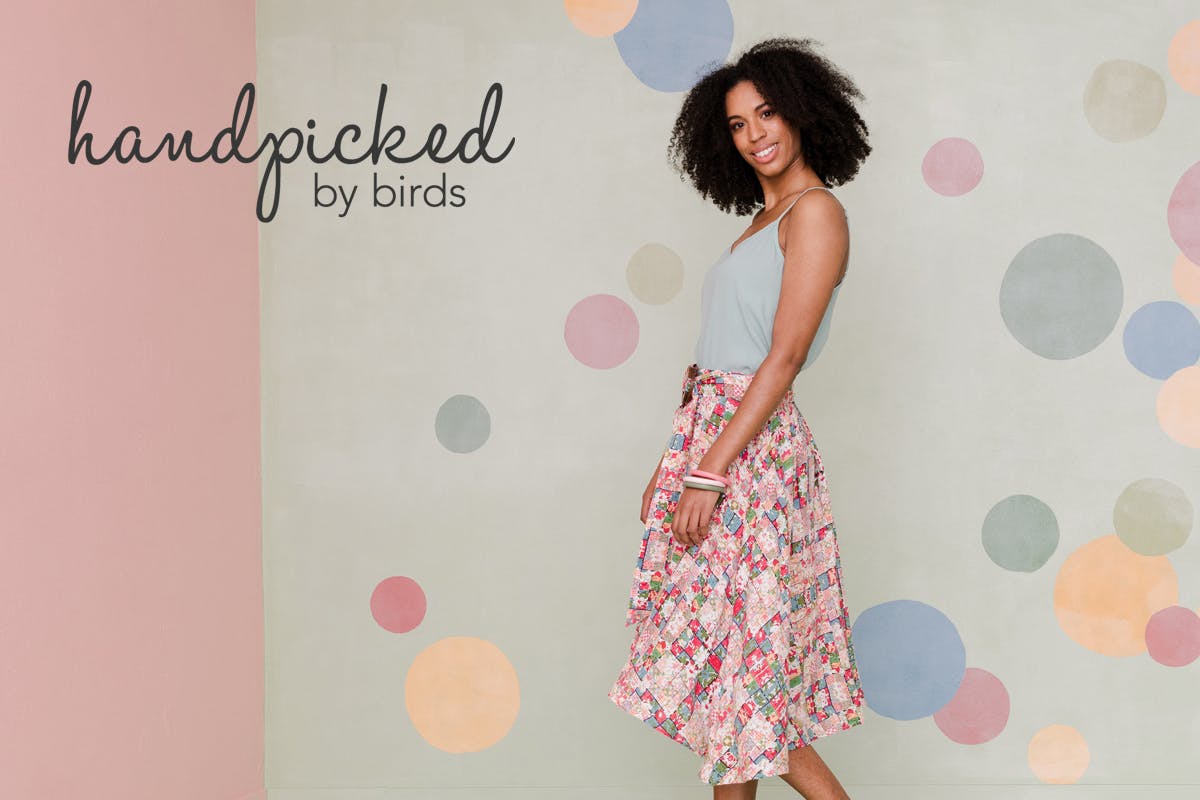 Bright. Colourful. Fun. Trend-Setting. Those are the first words that come to mind when we think about handpicked by birds. Created for the playful birds among us who love to groove their daily looks in striking prints and cheerful choices. Be proud and wear it loud in handpicked by birds.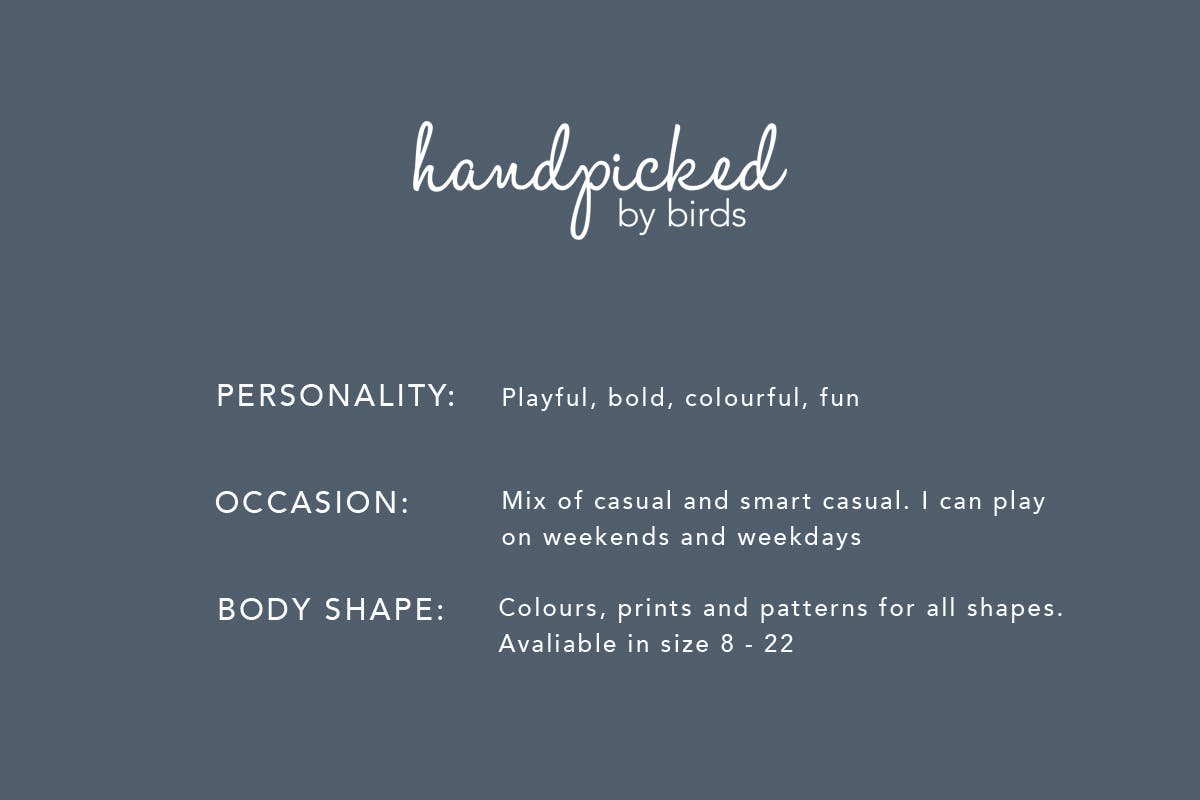 A stunning selection of on-trend bold prints and playful patterns that shout 'fun' while retaining a touch of sophistication
~ Peta - Handpicked by birds Designer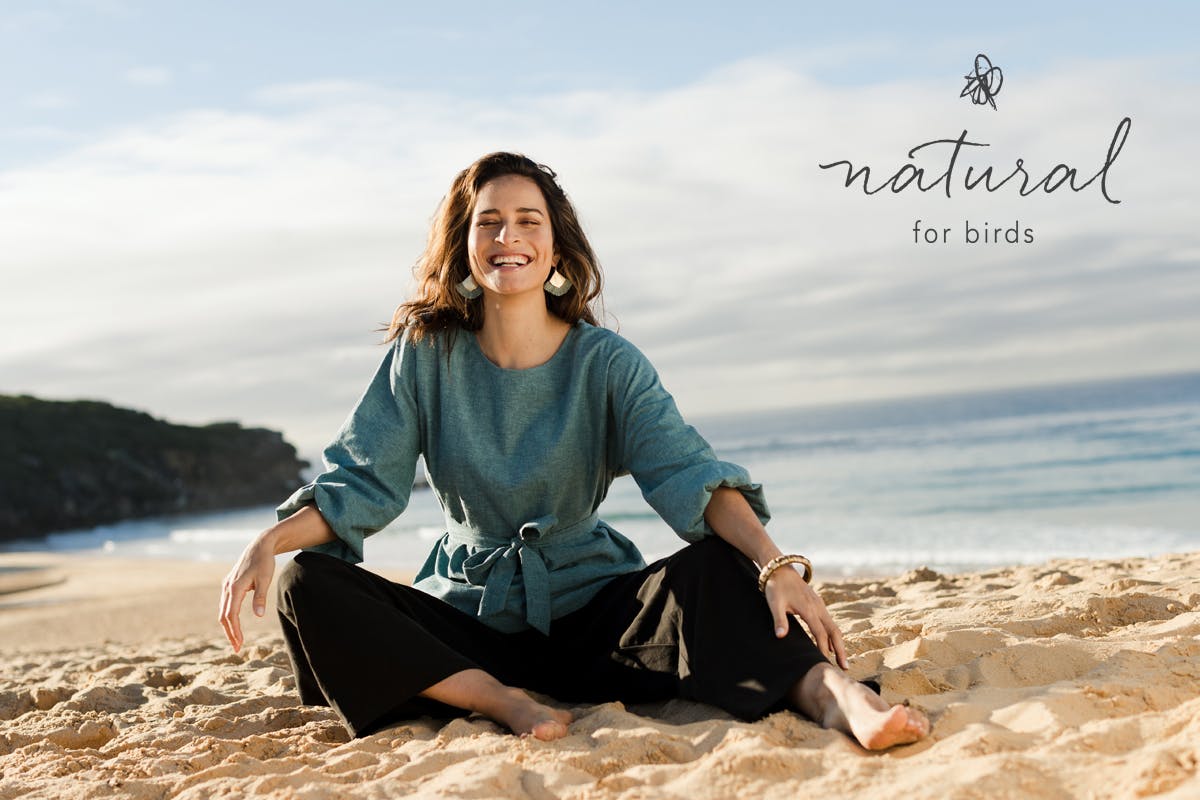 After discovering that our long-time passion for natural fibres, such as wool, linen and cotton was shared with many of our customers, we created Natural for birds. A label designed for Australia women who appreciate quality soft, breathable fabrics - and all 100% natural fibres.
Celebrating the pure qualities found in natural fibres, Natural for birds is deigned to keep you warm in winter and cool in summer with understated elegance
~ Hannah - Natural for birds Designer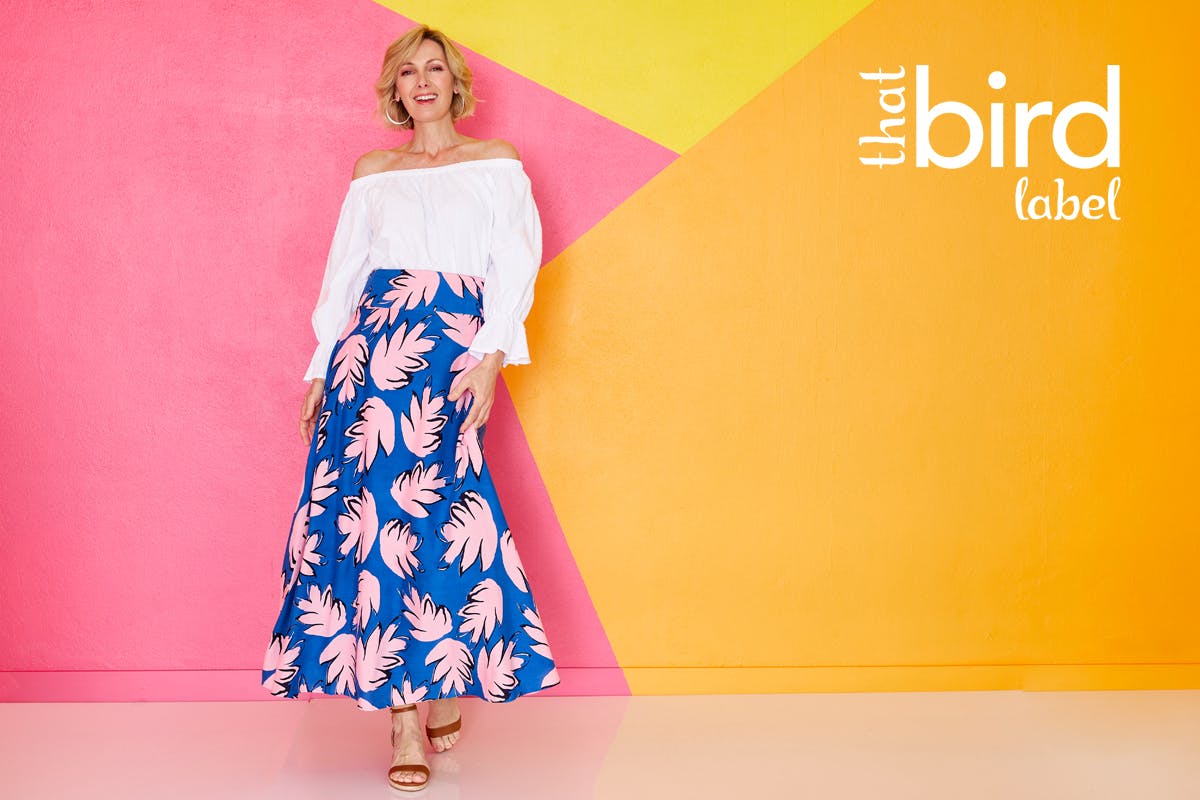 that bird label is a collaboration between birdsnest and you - our customers. The exclusively featured prints are all designed in-house (meaning you won't find them anywhere else!). By welcoming a that bird label style into your wardrobe, you become part of our design team, and are invited to vote on which prints you love best (we love your taste, by the way!). Vibrantly printed dresses, kimonos and maxi skirts created by our in-house Designer Bird, Hannah will capture your heart and your imagination. We're so thrilled to share that bird label with you!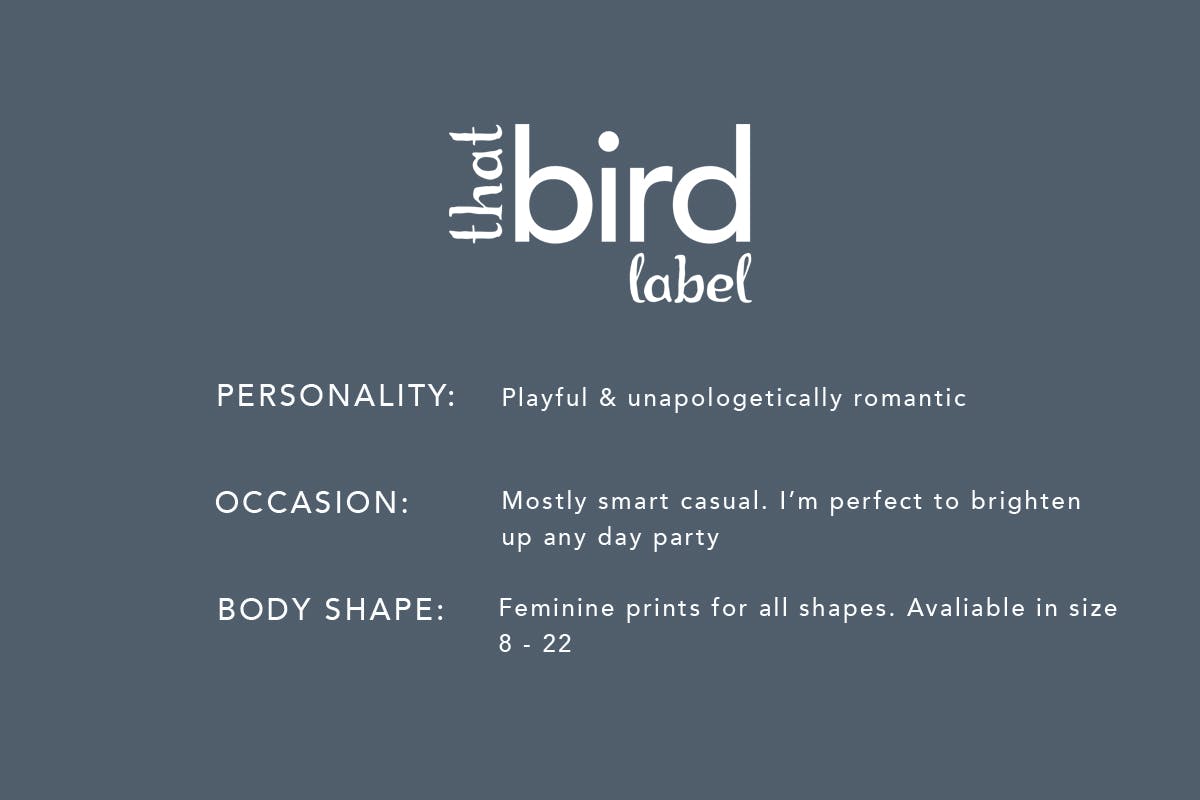 Whether it's sharing a special dinner with friends or sitting down to a family gathering, we want you to wear these pieces with joy and confidence
~ Hannah - that bird label Designer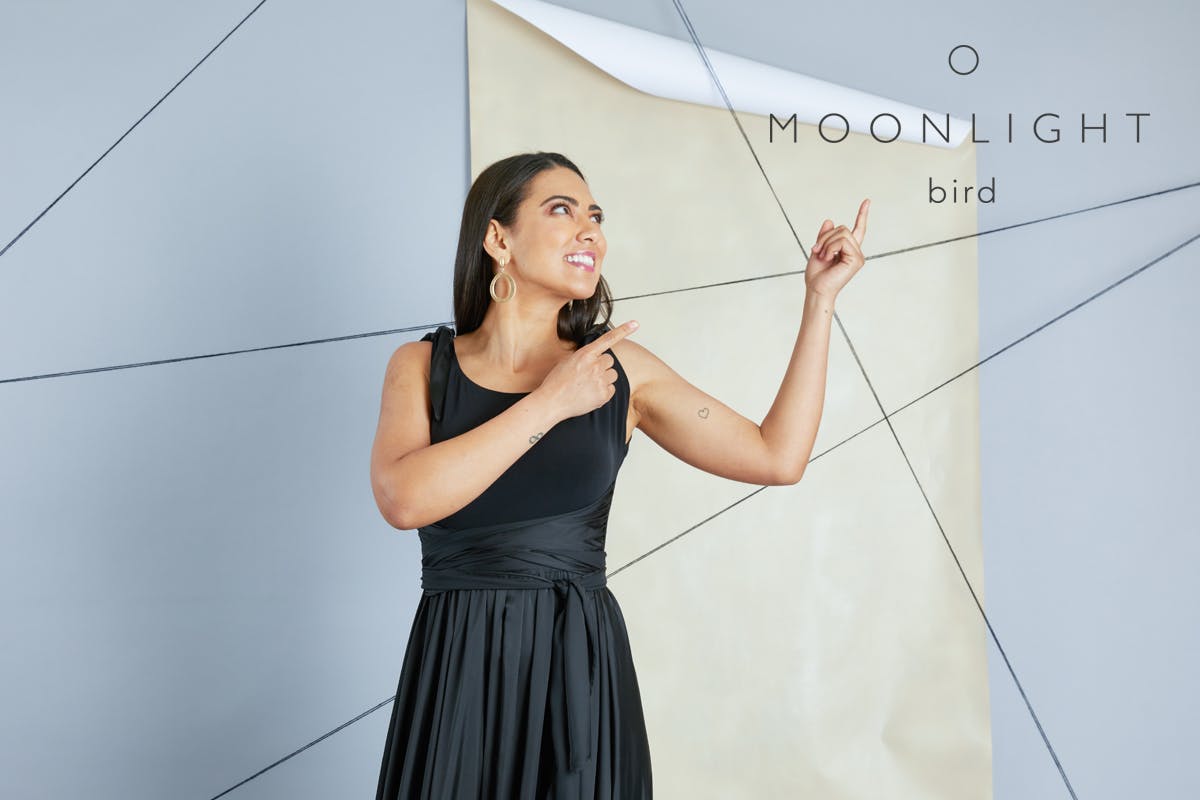 Moonlight bird was created to give you beautifully sophisticated occasion pieces that will have you looking and feeling gorgeous, elegant and fashionable. Flash your after-five credentials in sleek styles from glam label, Moonlight bird.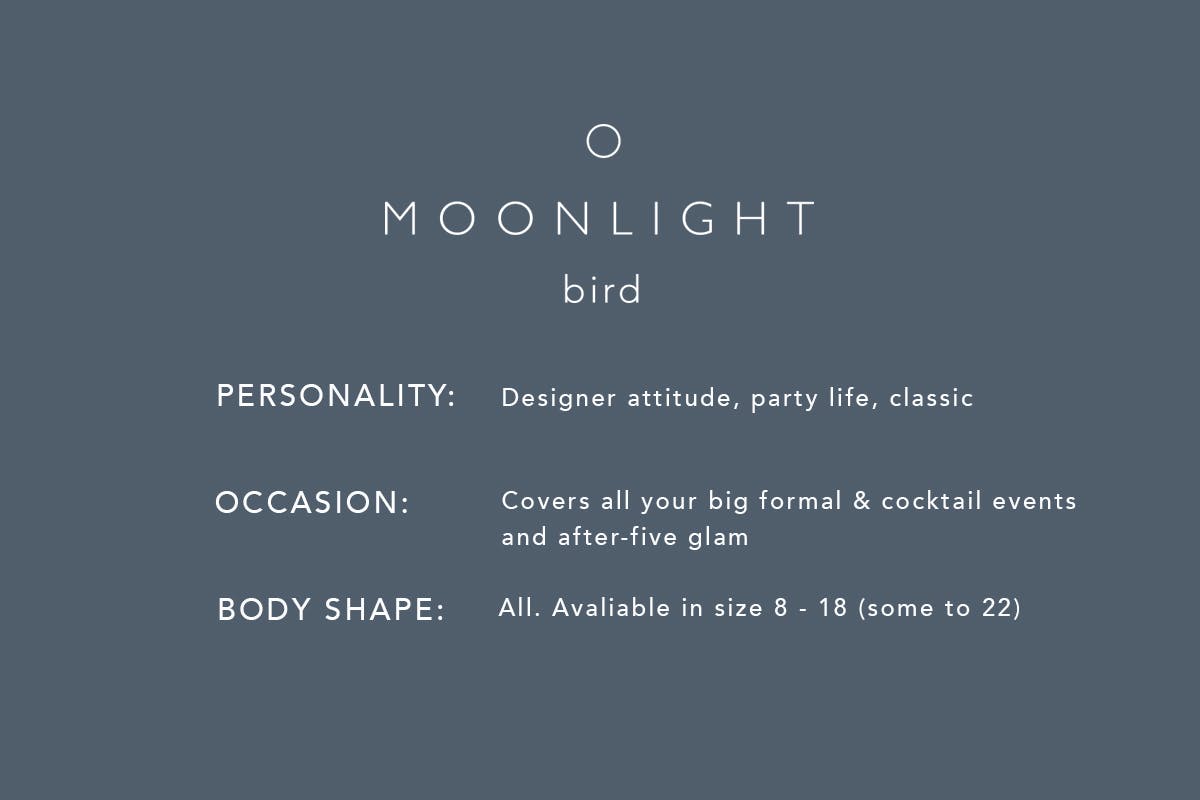 Luxurious pieces, carefully crafted to enhance your shape, while projecting the perfect party impact
~ Elle - Moonlight bird Designer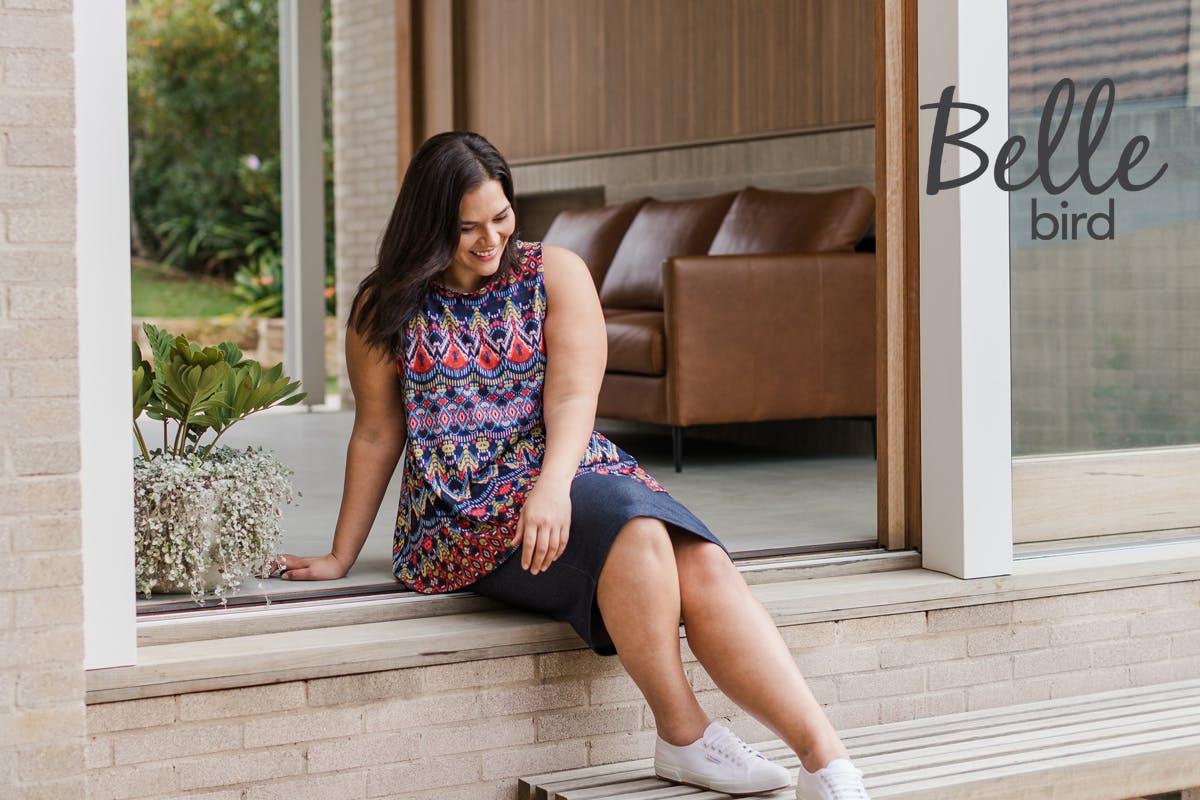 Belle bird loves the natural shape of women, their curves, their femininity – everything about them... Fall in love with the flattering cuts, splashes of colour, quality fabrics and great value price points. Embrace the effortless style that Belle bird will deliver to your wardrobe and join us in discovering your curve appeal.
From everyday tunics to your dressy must-haves, we've got you covered from desk to date, or wherever the weekend takes you
~ Emilie - Belle bird Designer
Love, the birdsnest girls x