Join us as we put the 'silly' in silly season with our LIVE Christmas outfits runway! Whatever your Christmas Day may look like this year, we all know that a good festive outfit can add that little bit of extra sparkle. We love a good excuse to dress up and have a dance, so we've got a beautiful bunch of birdsnest girls together to strut their stuff on the red carpet in their Christmas Day picks. We hope you love it!
2020 has been a long, crazy year and from the bottom of our hearts we'd like to thank you all for supporting us and showing us so much love. We had so much fun bringing you our live styling sessions each week, and we can not wait to see what next year will look like!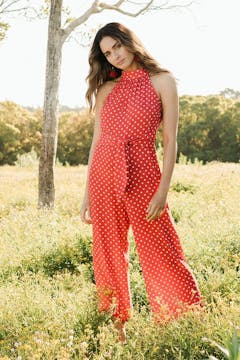 Shop The Runway
If you saw something you liked on the red carpet, or you're simply looking for some retail therapy - head to our site!
Shop Now
Love, the birdsnest girls x