Meet Andreas and Charlotte, our very own Mother-Son duo!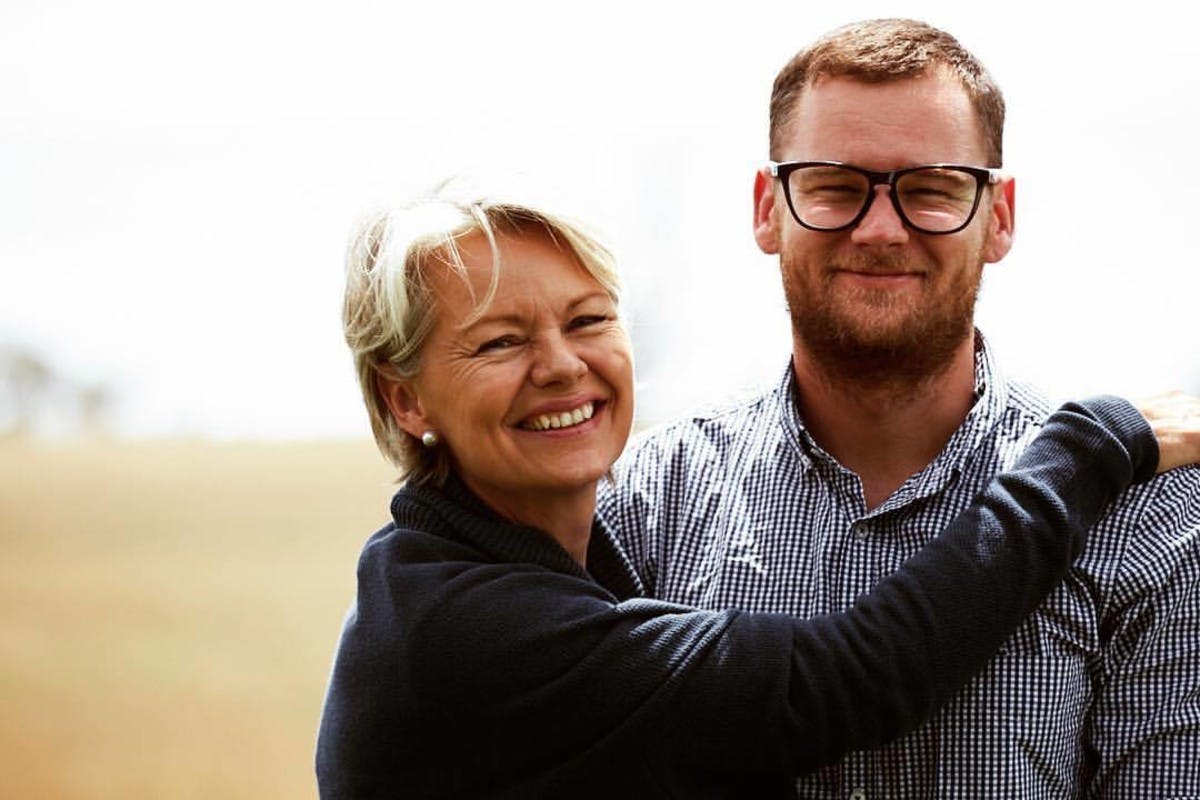 We're very lucky to be a part of a family owned and run Australian business. It means that everything we do is done with love. We have so many family connections within our little nest: mother's daughters, sisters, aunties, cousins... I guess sometimes living in a regional town means everyone feels a little like family!
It's special that our founding family values move past our beginnings and into our everyday activities, like our photography and imagery. Not every family gets to work together creatively, unless you're this lucky Mother-Son duo.
Our hugely talented and passionate birdsnest photographer, Andreas, gets to work with a pretty special model on our Natural for birds location shoots – his Mum!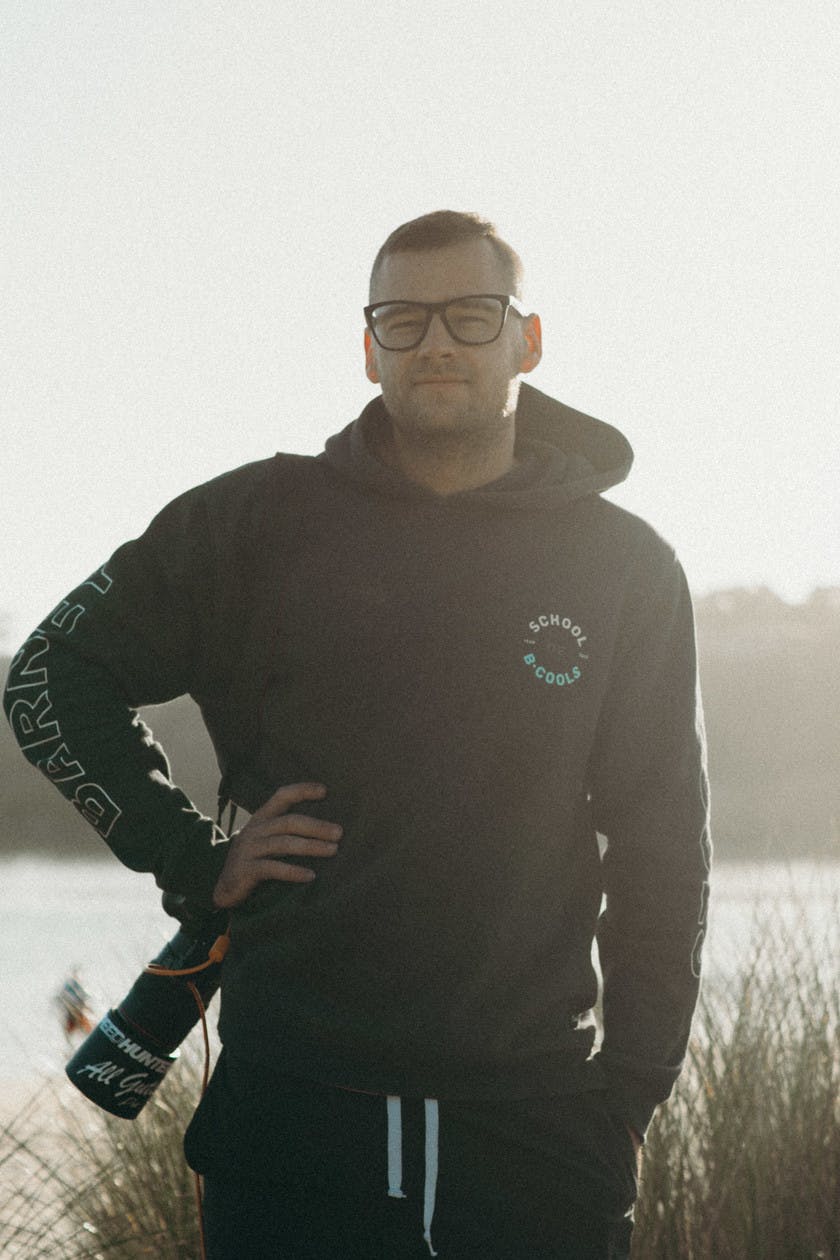 It's great working with mum, we're comfortable enough together that it's really easy to try different kinds of shots that I might not try on set normally. We have so much fun working together, we're always laughing
~ Andreas Proesser, birdsnest photographer
When Andreas isn't taking fashion photos at birdsnest, you can usually find him taking landscape shots and wedding photos around the Snowy Mountains and South Coast. Take a look at some of his work here: https://www.instagram.com/standing.free/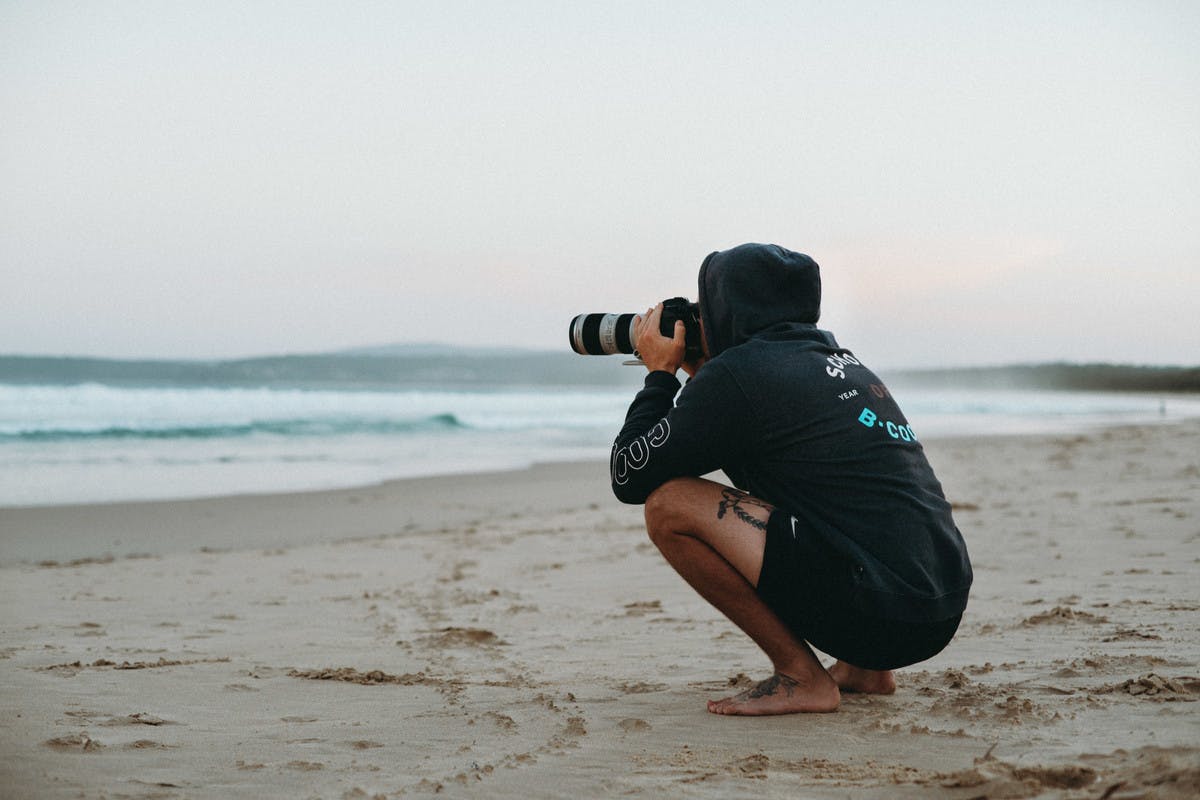 Charlotte is a Mindfulness teacher and dear friend to birdsnest. She's somebody who embodies the spirit of what our 100% natural fibres label, Natural for birds, is all about.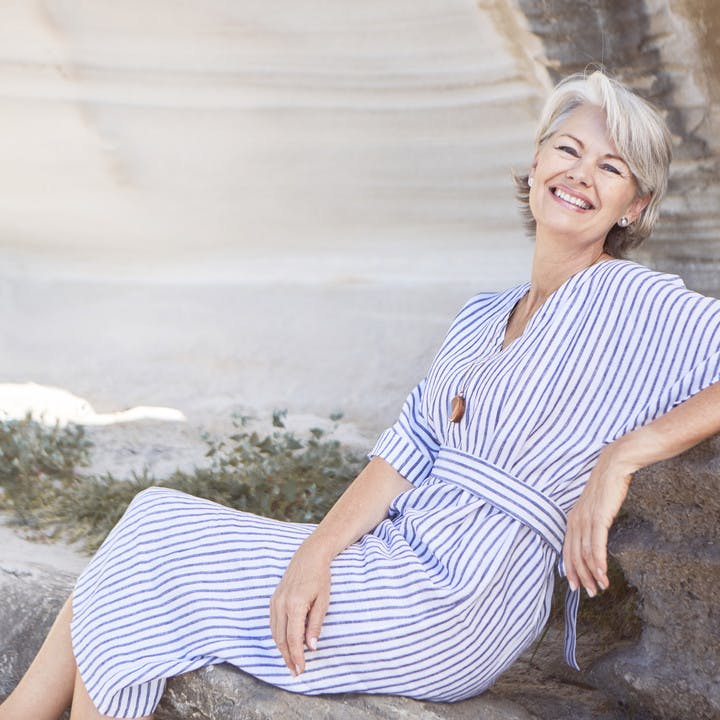 Charlotte and Natural for birds is truly a perfect match. Her natural presence can be seen throughout the campaigns, where Andreas has captured her connection to nature, and her grace and sense of fun. Charlotte is a standout and the TRUE 'natural' bird.
It's so much fun shooting with my son, Andreas. It feels so natural, easy, fun and playful – it's lovely to see him in action doing what he loves.
~ Charlotte Thaarup, Natural for birds Model
In the theme of keeping it in the family, it felt right that for the debut shoot, Andreas and Charlotte took to Bunbary, where our Big bird, Jane, has a family Merino farm.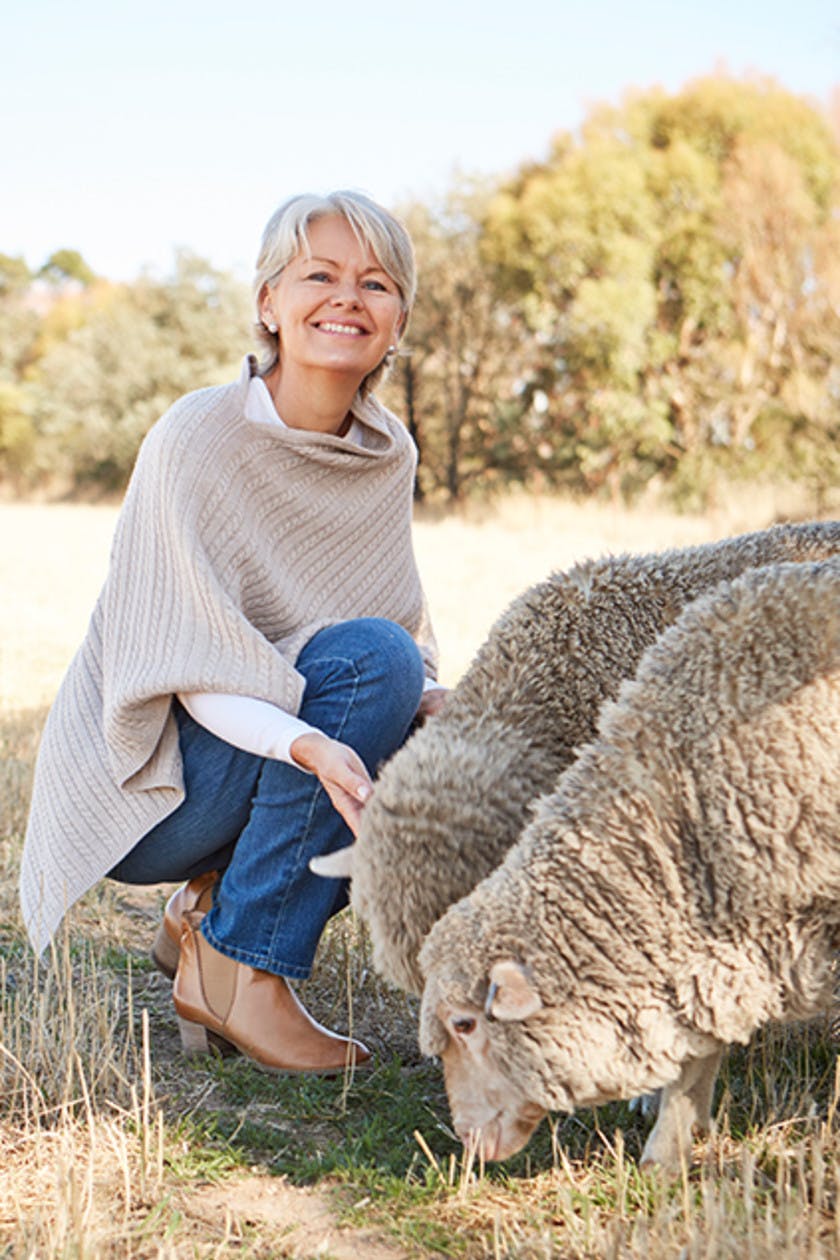 Since their debut, the mother-son duo has showcased the magic of Natural for birds at the top of Mount Kosciuszko in Thredbo Resort and in the sandy caves of Coogee in Sydney's Eastern Suburbs.
Andreas and Charlotte's unique bond shines through in the beautiful imagery that is produced after each shoot. Natural for birds designer, Hannah Knight believes that the family dynamic brings so much more to the brand.
They really do create a fun, relaxed and playful photo shoot environment. It's incredible to watch them build ideas together and be so open and comfortable in their communication – it's one of the funner shoots to be involved in.
~ Hannah Knight, Natural for birds designer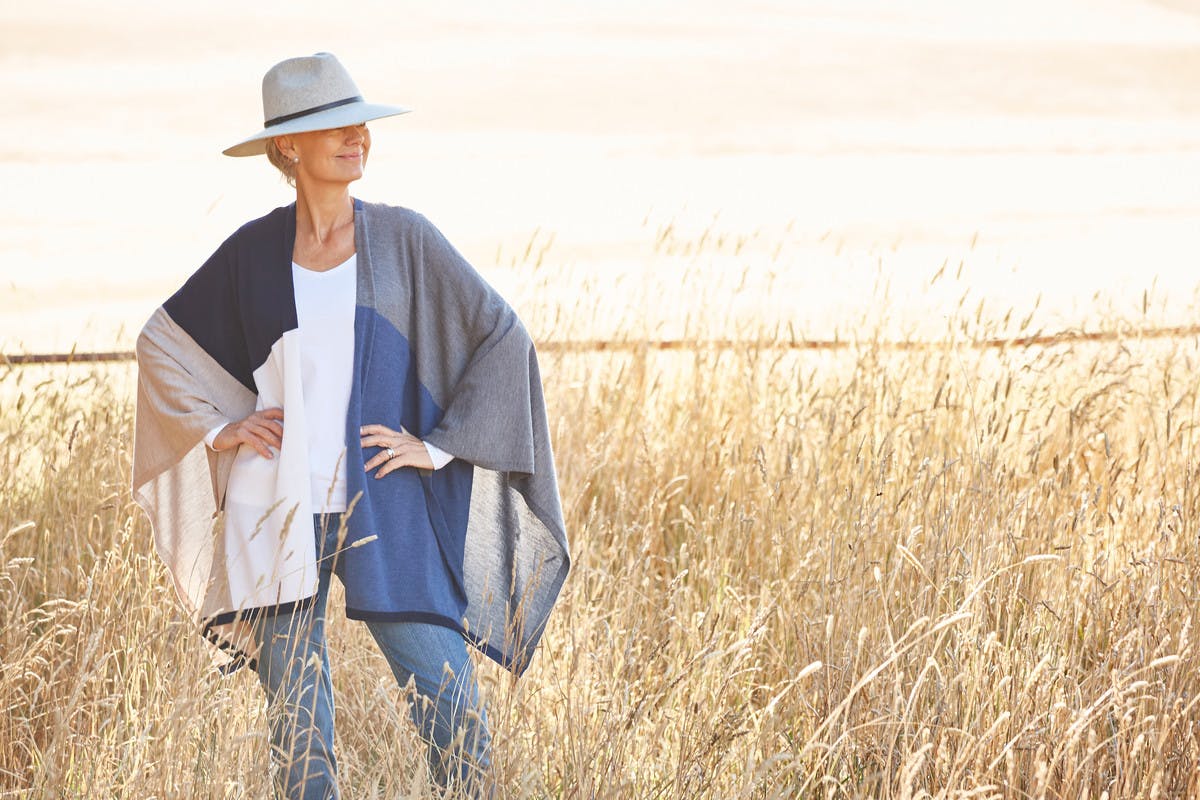 So what's the vibe like when you have a mother and son working together? Who's the real boss on set?
We work really well together on set. I'd say I'm a little cheeky to mum - but she doesn't mind. As to who is boss on set, I don't really find there is a "boss" as we are after the same thing and work hard towards it
~ Andreas, birdsnest photographer
Natural for birds is taking a break for the summer, but will be back for winter with more stunningly rich natural fibre pieces. We can't wait to see what Dre and Charlotte come up with next!
Love, the birdsnest girls x