We are oh-so proud of our exclusive labels, each with their own unique style and story. Known as the 'bird brands', our 9 labels are designed right here in the nest in Cooma, by our super talented designers. Surrounded by colour swatches, samples and clothing racks for miles, our designers hatch their ideas and create the ranges you know and love.
Recently, we convinced our designers to step out from behind the clothing racks and into the spotlight so you could get to know them a little better.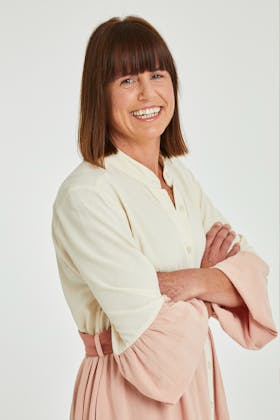 For the last five years, Peta has been the brand manager for our exclusive label Handpicked by birds. Peta brings her flair for unique style, to inject an element of fun into her designs, which can be clearly seen in the bold print and colour combinations that this label is famous for! We've sat down to ask Peta some questions and get to know the brains behind the brand a little better.
What is your role at birdsnest?
For the past 5 years I have loved being the brand manager of one of our 9 in-house bird brands, our playful brand, Handpicked by birds. I'm lucky, my brand is colourful, bold and all about having fun…what's not to love! 
Describe your typical day in the nest?
That's what I love about my day in the nest…it's always different. It can be anything from discussions with suppliers to creative, to measuring, to photo shoots. I work within an amazing team of designers from all different walks of life, that I have the pleasure of spending my days with.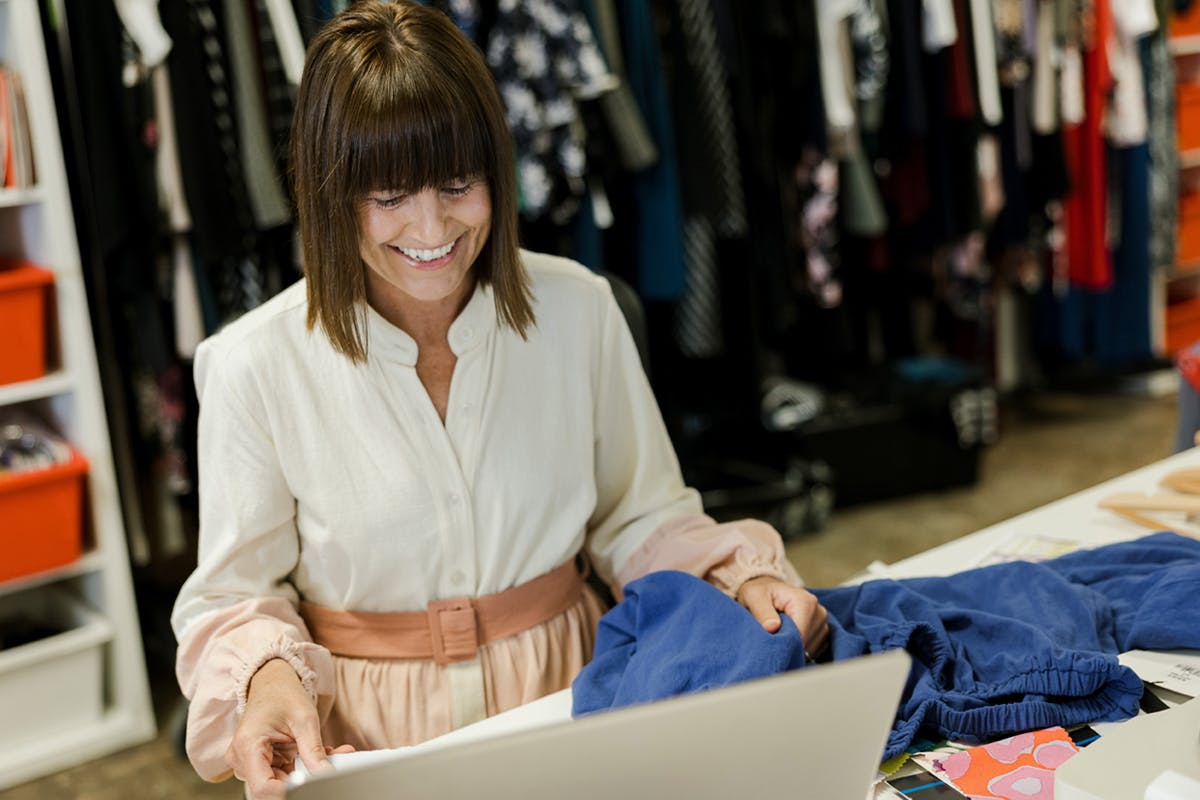 What do you love about living and working in rural Australia?
I love the versatility of living and working in rural Australia, particularly the beautiful Snowy Mountains. We have 4 children so our household logistics can sometimes send your mind into a spin. Rural living makes that easy. We have the amazing opportunity of growing our family in the tranquillity of a small country town, with the coast, mountains and the excitement of Canberra only a stone's throw away. What more could we wish for!
With Handpicked by birds it's all about having fun! If you're not having fun, you're not doing it right!
~ Peta, on Handpicked by birds brand philosophy.
What do you love most about fashion and clothing?
I love the timelessness of fashion. Really there is no fashion style that ever dies, even the ones that possibly should. I love that a piece that was your favourite in your 20's can be resurrected in your 40's to live a new, but very different life. I love that the memories you connect to a particular piece are reignited when you reminisce over it. A bit like music, I guess.
How would you describe your personal style?
I would say my style is classic with a hint of romance. A piece of lace, frill or even a puff sleeve will woo me every time. In the current fashion climate, where hippy seems to of resurrected itself, it's the perfect time to find pretty, romantic pieces.
What's your favourite or most cherished piece of clothing?
My jeans, definitely my jeans!  I love that they can be sexy, quirky or elegant depending on who and where they are being worn. They are timeless, reliable and an absolute go to on days when I feel I don't have the time to think about my wardrobe.
What is your first fashion memory?
According to our family photo album my siblings and I appear to have spent roughly the first 3yrs of our lives in very little clothing. My first fashion memory being a white embroidery anglaise tiered maxi skirt that I wore to anything that slightly resembled a special occasion. Oh, how I adored that skirt. My sister had a very similar one and we spent many a day twirling, making clover chains and finding our inner Anne of Green Gables in those skirts.
What is the philosophy of your brand?
With Handpicked it's all about having fun! If you're not having fun, you're not doing it right! I love that the Handpicked customer rejoice in their own fashion style and are not afraid to share that with the world. A splash of colour not only brightens your soul but the souls of those around you.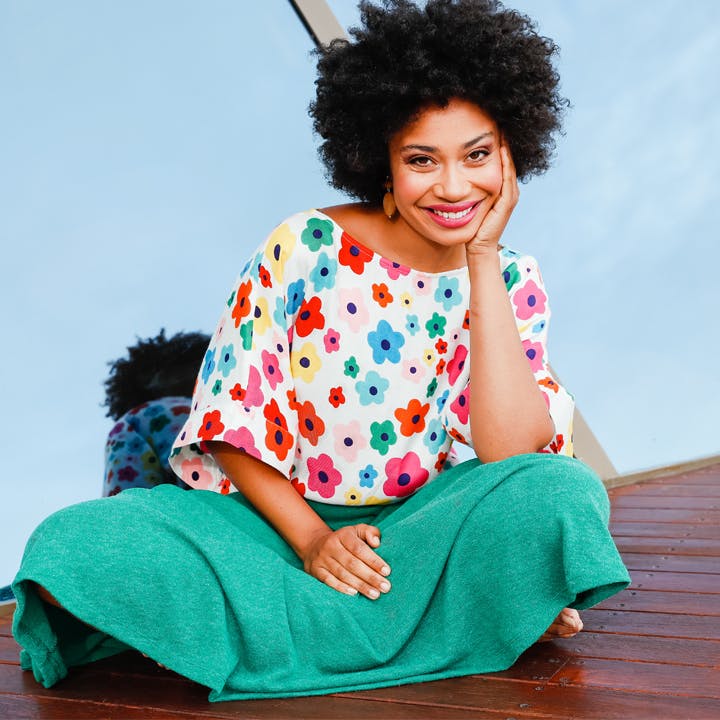 Describe your creative process, and how you set the tone when designing for a new season?
We have a little caravan by the beach in an adorable coastal town near Cooma that is our happy place. Its serenity is my oyster of creativity. If I need to clear out the cobwebs, a good dose of the coast breathes new life into me every time, ready to create.
Possibly not who but what. Nature never fails to delight me! One of my most favourite things to do is peruse the pantone colour books. But really, we are enveloped by those colours every day in nature, colours that were created well before anyone thought to pop them in a book.
Finally, tell us something fun about yourself that nobody knows?
I love to paddle board. Our family will often take the boards to one of our favourite spots on the coast, where we lay on our backs, pop on some music, and let the current float us down stream. The conversations that just naturally happen are my favourites.
Love, the birdsnest girls x