We are oh-so proud of our exclusive labels, each with their own unique style and story. Known as the 'bird brands', our 9 labels are designed right here in the nest in Cooma, by our super talented designers. Surrounded by colour swatches, samples and clothing racks for miles, our designers hatch their ideas and create the ranges you know and love.
Recently, we convinced our designers to step out from behind the clothing racks and into the spotlight so you could get to know them a little better.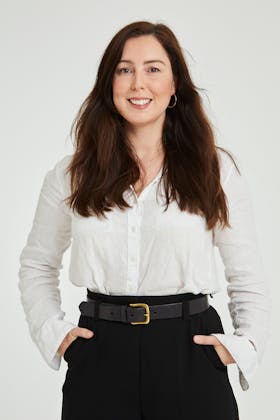 The lovely Hannah is the brand manager for both Natural for birds and that bird label. Both with their own stories and styles, Hannah's knack for design clearly knows no limits! We've sat down with Hann and asked her a few questions to help you get to know her a little better.
What is your role at birdsnest?
Brand Manager for that bird label, natural for birds, and team mentor.
Describe your typical day in the nest?
I begin my day by email checking emails and responding to our suppliers in China, India, and Australia. As we are across different times zones the early morning and early afternoon are all about communication. Checking in with the team and assessing our daily, weekly and monthly goals. The rest of the day is filled in with designing, tech pack, data entry, postage, sales reports, fabric swatches, product orders, deliveries, measuring etc. Every day is different.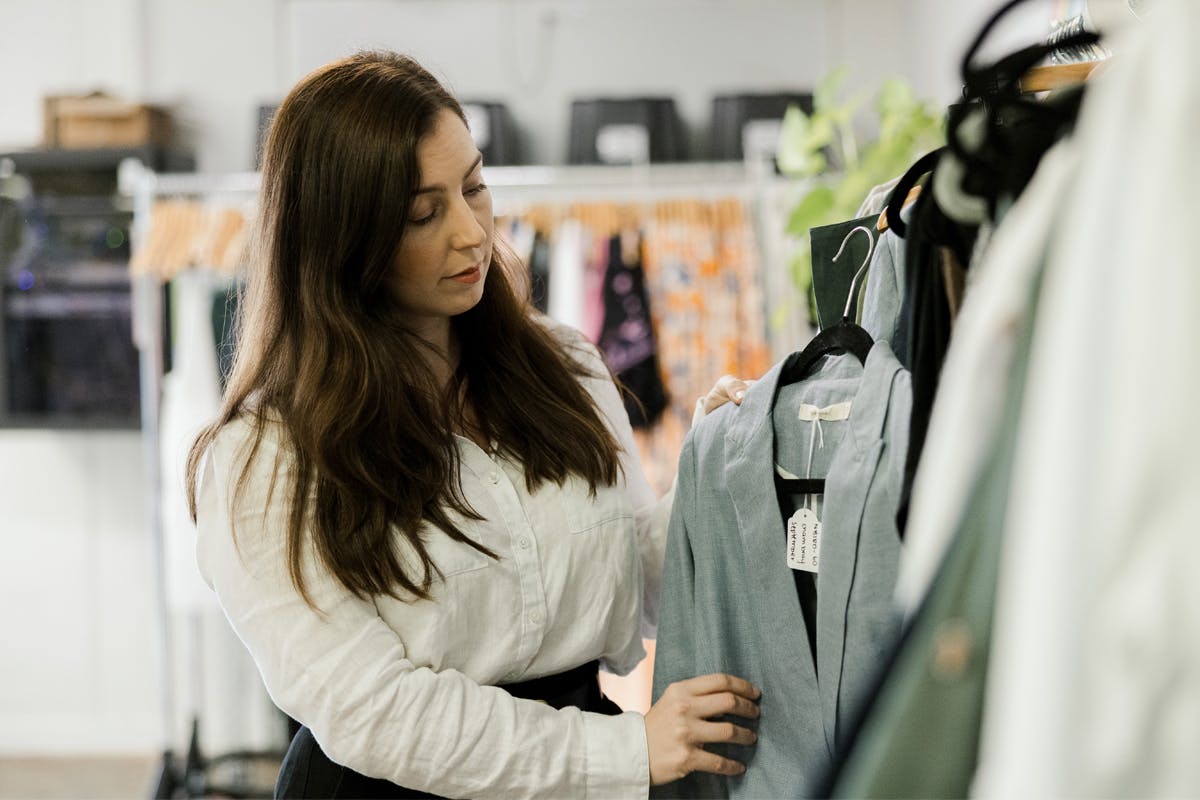 What do you love about living and working in rural Australia?
I was lucky enough to have grown up on my family farm and I love being a country kid. Living and working in rural Australia has wonderful possibilities for community, culture, and exploring new opportunities. Although I dearly love visiting cities, meeting new people, and travelling the world, I always come home and my home is country NSW.
What do you love most about fashion and clothing?
If you allow yourself, you can become whoever you want to be. As you grow as a person and things in life change, your clothes and style come along for the ride. 
How would you describe your personal style?
As an hourglass shape, I tend to gravitate towards tailored styles, high-waisted pants, classic shirts, and overall investment pieces. I have a tendency to reach for the natural colour plate in my wardrobe (black, white, denim blues) yet at the moment I'm really enjoying dashes of colour in my look. Bright pinks, deep reds and I'm loving the lilac shades of this summer.
What's your favourite or most cherished piece of clothing?
The oversized jumper I "borrowed" that's barely hanging by a thread. The puffer jacket that's always with me on my winter adventures. My ballroom dancing gown that I designed with June's Designs when I was sixteen. Anything that I've created a memory in, is cherished.
What is your first fashion memory?
The dress-up box. I used to wear my Mum's and Dad's old dresses and suits while doing all my farm chores, or reenacting Mary Poppins in the paddock - there was a lot of jumping out of trees with an umbrella, all the while wearing my work boots.
What is the philosophy of your brand?
Who will be wearing these clothes, where will she be wearing them, how is our birdsnest girl going to feel? With That bird label, it's the bold, joyful, strong energy vibe…. Will she be catching up with friends for a drink or teaching in the classroom? Naturals is all about the fabrications and textures, classic treasures, dreaming of the greek island holiday or cosying up by the fire in the mountains.
I want to create beautiful pieces of clothing that make our girls feel special and energised; something to keep in their wardrobes, feeling comfortable in their own skin and sure to make them smile.
Describe your creative process, and how you set the tone when designing for a new season?
I love the designing process, this is the part where you can allow your imagination to run wild. It can come from anywhere, music, exhibitions, prints, and experiences.  
All of the incredible women in my life.
I want to create beautiful pieces of clothing that make our girls feel special and energised; something to keep in their wardrobes, feeling comfortable in their own skin and sure to make them smile.
~ Hannah
Finally, tell us something fun about yourself that nobody knows?
Most of the scars on my body are due to dancing in environments that are slightly unsafe. Curling iron burn to my neck dancing to Whitney. Accidentally burned myself while removing a cake from the oven, doing a self-choreographed routine to low by Flo Rida and lastly, the marks on my right knee are from dancing on top of a haystack and overbalancing.
Love, the birdsnest girls x