Now here's a woman that will seriously make you want to sing hallelujah from the rooftops whilst fist-pumping the air!
She's strong, intelligent, independent, inspirational and an incredible advocate for positive body image and environmental change. When you meet her, you instantly become aware that you're in the company of someone who knows who they are and is comfortable in their skin. In case you haven't already realised, we think she is pretty darn fabulous! Introducing, Laura Wells.
We sat down with Laura recently whilst she was in the nest shooting the latest size 12-14 styles, and learnt a bit more about this Sydney-based gal who is so much more than meets the eye...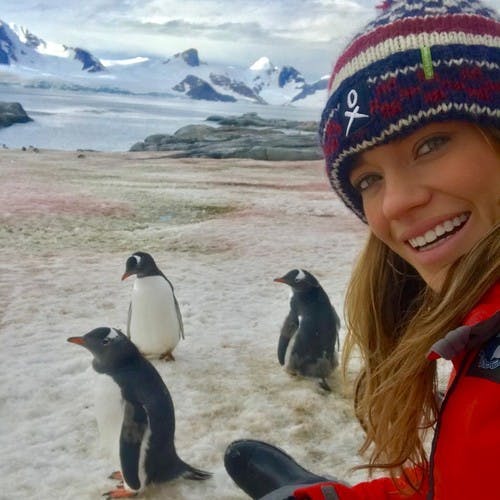 Hi my name is Laura but a lot of people call me... Wellsy!
The place I call home is…. anywhere I feel comfortable enough to burp, fart and hang out in my tracksuit pants. Also, Australia and pretty much any ocean where I can get salty and have staring contests with fish!
My favourite thing about working with birdsnest is…. working on the days when they have their monthly bake-off. These ladies know how to whip up some delicious treats! Also, the people. Everyone is so lovely and great to work with.
When I am not on set you will find me….. on set somewhere else, often overseas or getting down and salty with our ocean companions.
What achievement are you most proud of?
I am super proud of the fact that I have won every donut eating competition I have ever been in. Oh, and also the fact that I have really come to love and accept my body the way it is. I don't see 'flaws' as 'flaws' they are just my normal. People can label them whatever they like or think whatever they want about them but at the end of the day I am happy with who I am, what I can do and what I am striving to become. My body or size doesn't dictate that.
Tell us something about yourself that people may not know?
I have degrees in both Marine Biology and Law and am currently studying a Diploma of Paramedical Science. I really enjoy learning about the world around us, how ecosystems work, how humans work and how we are all perpetually integrated from the very breaths we take, to literally being made of stars.
When I'm not modelling I also work as a Science Communicator and have worked with a number of environmental organisations as a spokesperson to educate the public on what they can do to create a healthier future. Currently I also present on Channel 7's new children's science show, 'Get Clever'.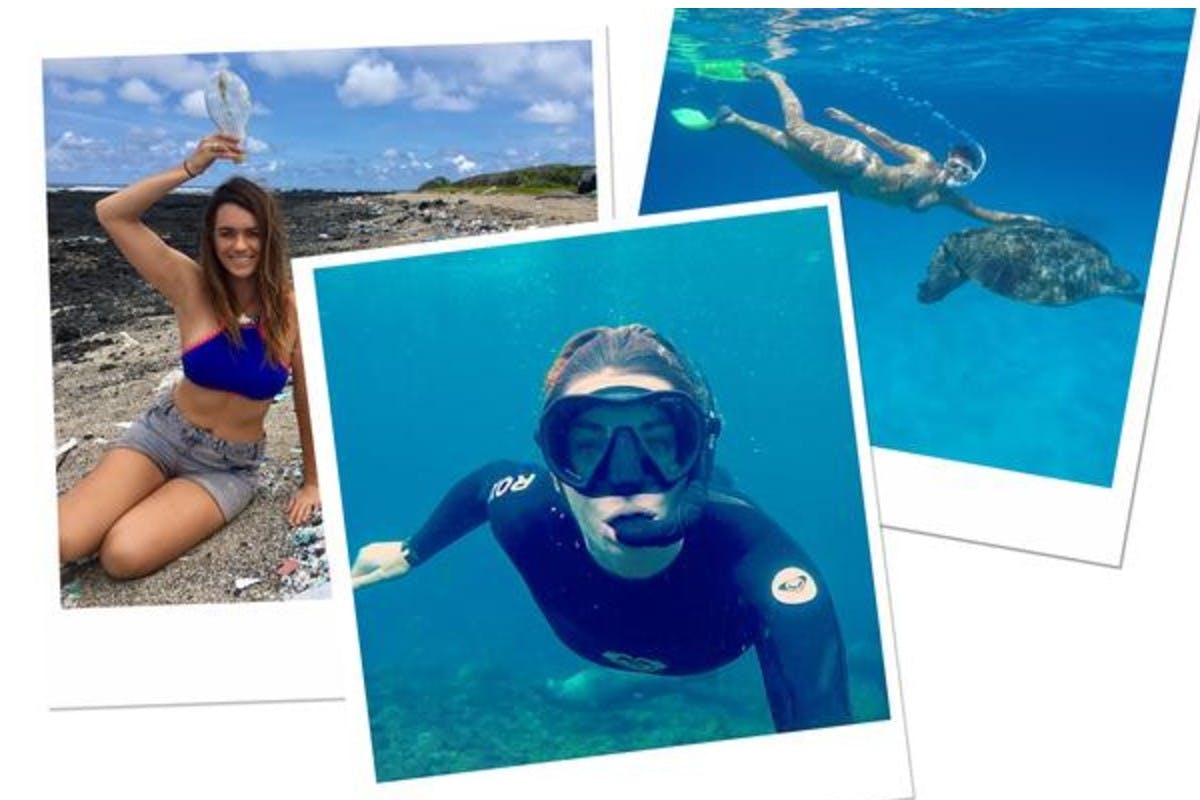 What is something you think everyone should do at least once in their lives?
I wish everyone could experience the magic of the ocean and the incredibly curious sea life at least once in their lifetime. The connection you make when swimming with whales or manta rays, exploring coral reefs, coming face to face with an inquisitive grouper or are hit with an unfathomable number of colours, patterns and textures is like nothing else. Our oceans comprise over 70% of our blue earth and yet we have hardly explored them. The history, information, cures, resources and beauty in our oceans is unlike anywhere else and to be able to connect, understand, appreciate and value our oceans, I hope, will lead to more people becoming 'change makers'. More people wanting to make a difference, change their behaviours and encourage others to create a better, healthier future.
"In the end we will conserve only what we love; we will love only what we understand; and we will understand only what we are taught." (Baba Dioum, 1968.)
Ideal way to spend the weekend?
Camping with my husband and dog somewhere coastal so that we can go snorkelling or diving and hiking and exploring. Having a campfire and cooking up a weird meal of mashed together ingredients whilst having a few red wines or beers with some great tunes and banter, lots of laughs and random universe questions. Then the next morning going for a quick swim before finding a delish café to eat all the good foods before taking the roads less travelled home. 4-wheel driving and getting a little lost but discovering the perfect waterfall and seeing a whole bunch of native animals that are often out of sight. Curious, random weekends are the best, the no-plan plan is how we usually roll.
What are some small things that make your day better?
Seeing people use their reusable coffee cups
Seeing people use their reusable water bottles and not spending 2000 x the price on bottled water
Watching people take out their reusable bags at the supermarket and comment on how messed up it is that the fruit and vegetables are wrapped in plastic
Smiling at someone on the street and seeing them smile back
Saying 'no straw please' to the waitress
Meditating before bed
When I open the fridge and I find a sneaky avocado hiding below the rest of the vegetables
When I open the fridge and there is still some wine left!
When someone says my hair looks good but I haven't washed it for a few days and definitely didn't brush it
When I find $100 in a jacket I haven't worn since last winter
When I really need a hair elastic and find one on the floor in my house at the perfect moment
When my husband makes me do a workout even though I am being a big baby and want to stay on the lounge and then I work out and feel amazing!
Music
Laughing
And a good old pre-sleep spoon with my husband and our dog!