The birdsnest birds are all too familiar with the beauty of a wardrobe piece that can be worn a few different ways - that's why each week, one of your Wingbirds picks their wardrobe winner of the week and shows us three different ways to style it. Get all your styling inspiration, and outfit ideas in the one place with our collection of Nest Picks!
If you're a lover of unique, bohemian styles or simply looking for something a little bit different for your summer wardrobe, then this skirt has your name on it! The My Chameleon Skirt from our exclusive label boho bird is made from 95% cotton and features a clever seam and panel arrangement to give the illusion of wearing pants at the front and a skirt at the back. Join Wingbird Steph, as she shows her favourite ways to wear it.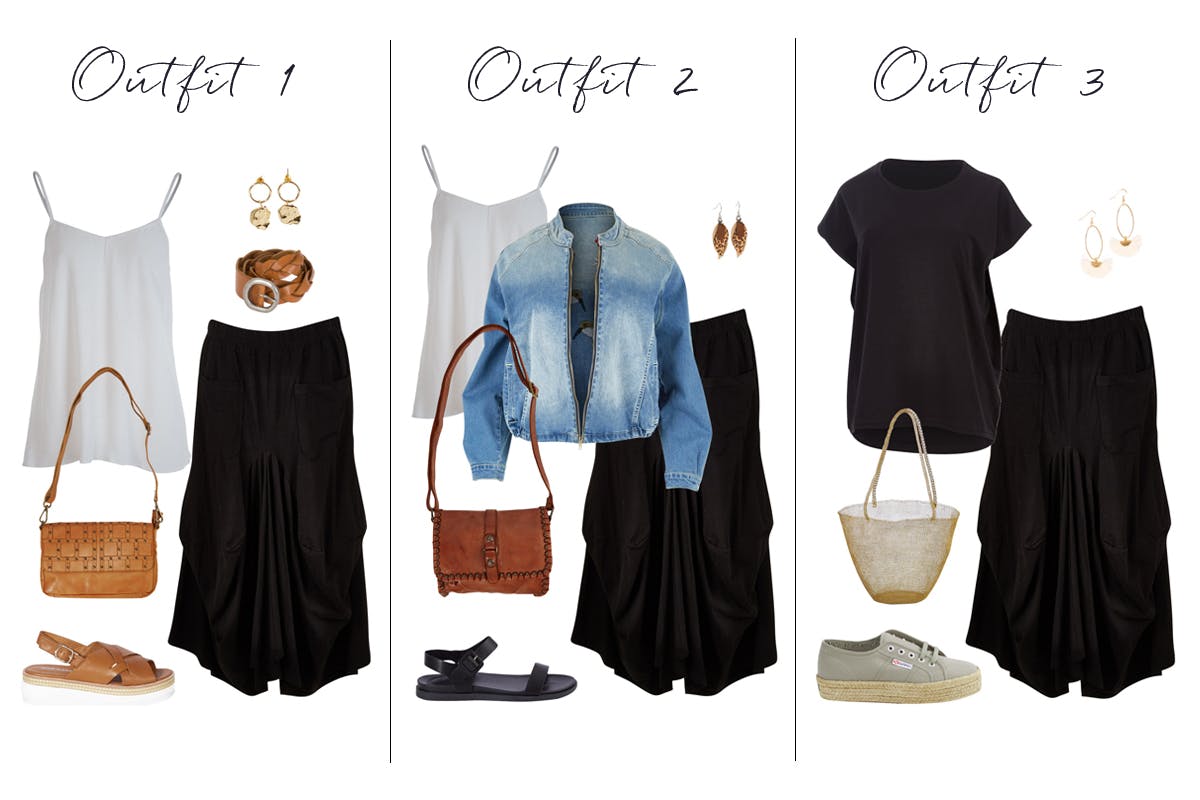 The Lined Jersey Cap Sleeve Dress
It's pretty easy to fall in love with a dress that is fully lined, brings you effortless style, and can be dressed up or down with ease. This is why we have simply fallen head over heels for the Lined Jersey Cap Sleeve Dress from our exclusive bird by design. This floral number will have all your style dilemmas solved, without any extra fuss on your end! Join Wingbird Cher, as she shows the versatility of this winning dress.
Say hello (and I love you) to the gorgeous new colour in the crowd favourite The Crossover Pant from our exclusive label bird by design. 100% Australian made and available in sizes 8-22 - these pants are your key to all day comfort and class for the office and beyond! See how Sandy, with a quick change in styling, transforms these winning pants with ease!
The Pink Drape Cardigan Sandy wears will be back soon! Put in your request so that you're the first to know!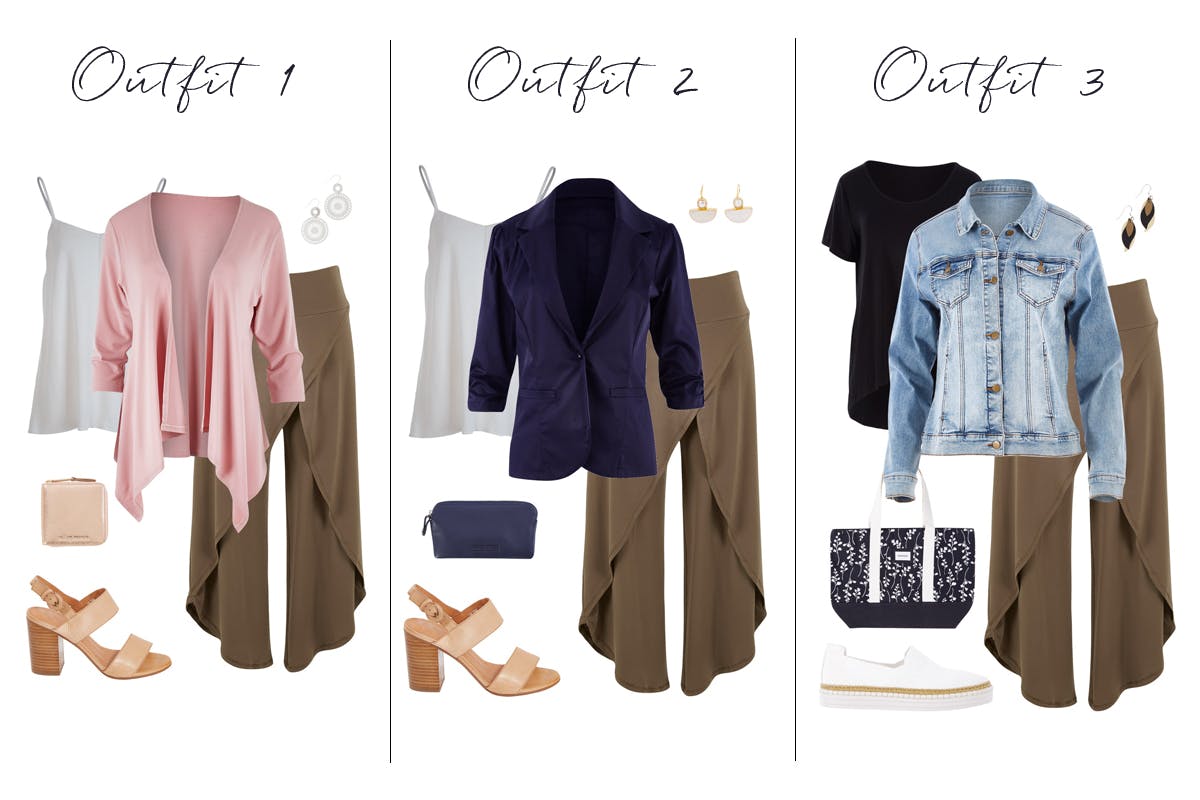 Linen Oversized Boyfriend Shirt
You simply can't go wrong with a white shirt in your wardrobe, but it's important that you find the right one. Say hello to the Linen Oversized Boyfriend Shirt from our exclusive label natural for birds. Made from 100% linen, this winning style offers a relaxed fit that is super easy to wear, and brings you near endless styling options! Join wingbird Sandy as she takes us through some of her favourite ways to wear it.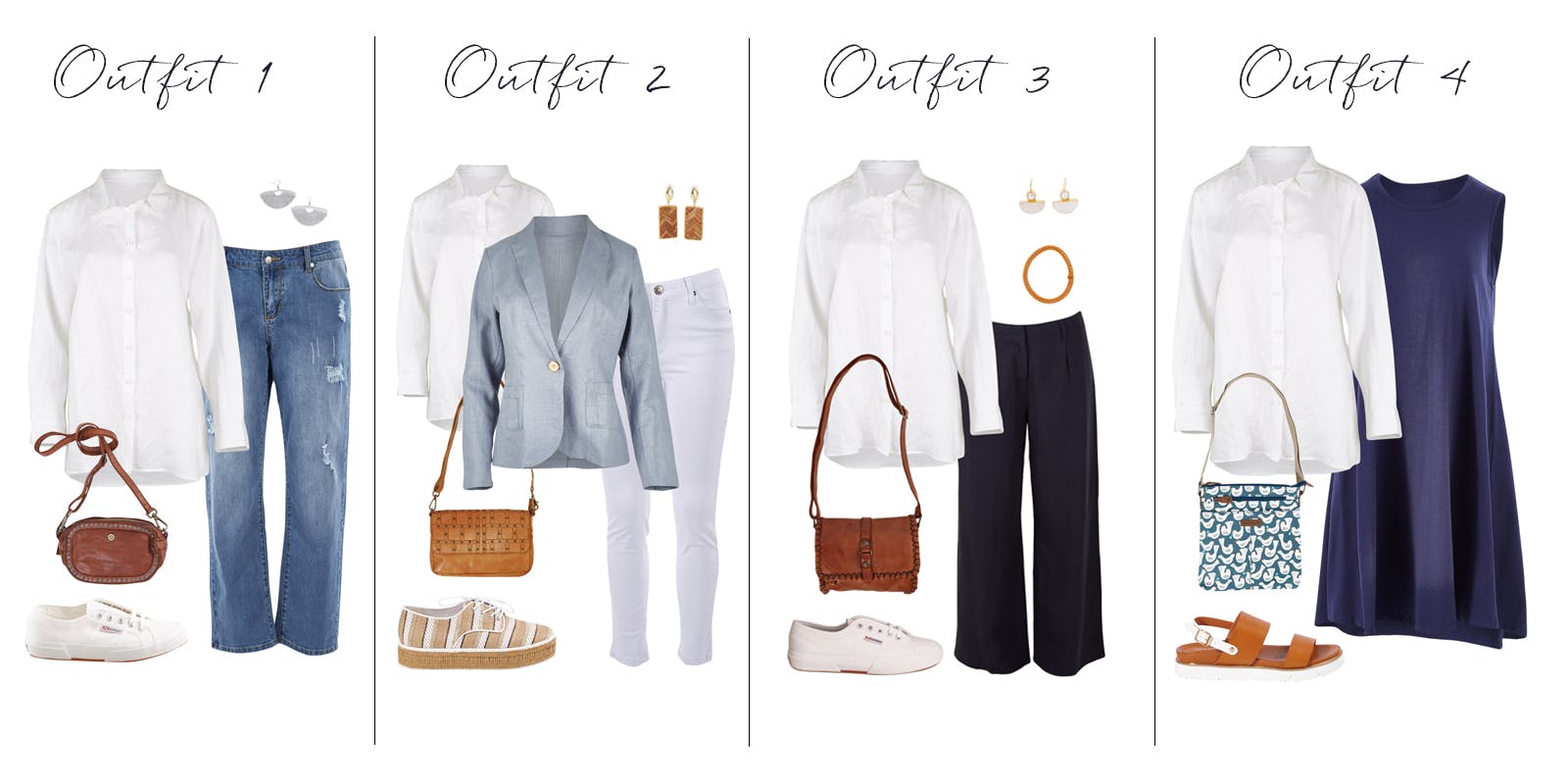 Daydreaming In Sunshine Dress
The sun is shining, so what better time to treat yourself to a new season essential that will have you looking and feeling like a ray of sunshine. From our exclusive label, boho bird comes the Daydreaming In Sunshine Dress. Made from 100% cotton, this versatile little number can be worn open as a duster or buttoned-down as a dress. Either way, you choose to wear it, we can guarantee it will find a forever home in your wardrobe. Join wingbird Steph, as she shows 3 ways to wear it.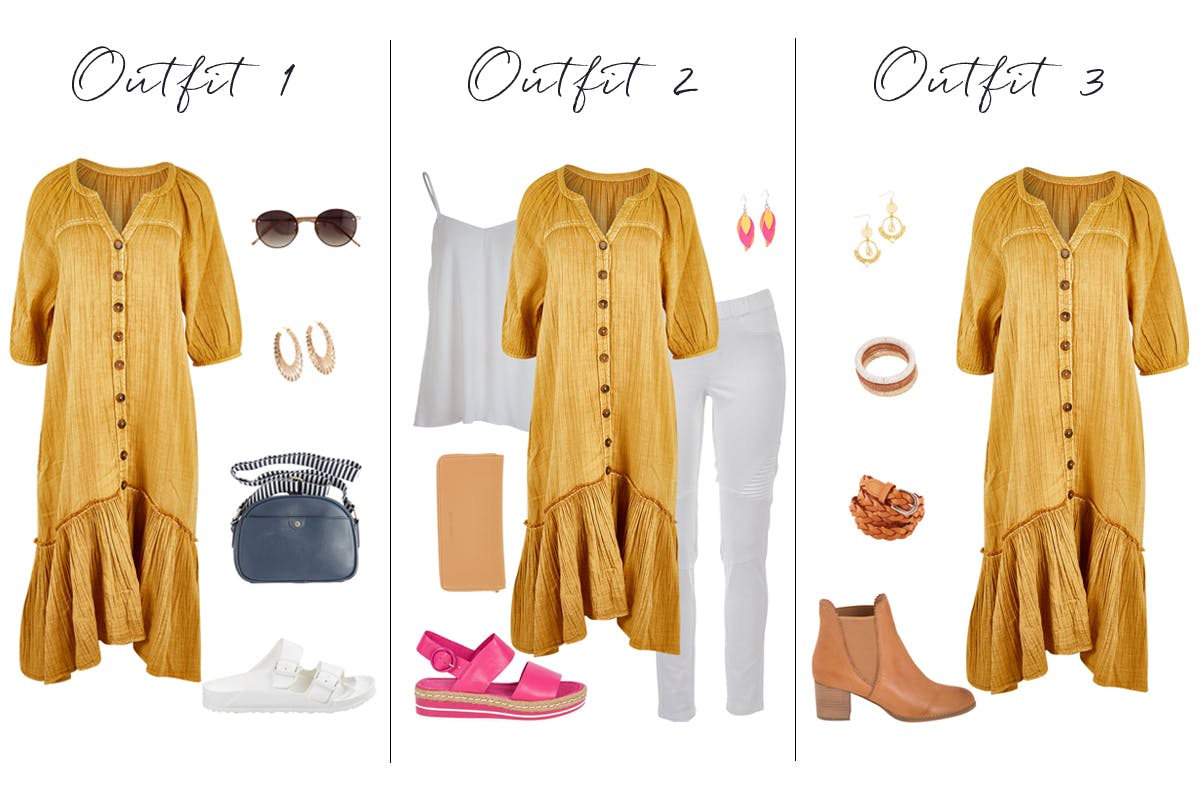 The Stripe Essential Tunic Top
We all need a versatile wardrobe piece that can be worn across the seasons, and dressed can be up or down to suit whatever the occasion may be. Our exclusive label bird keepers has delivered yet again with the Stripe Essential Tunic Top. With a tunic style that can be worn as a dress or top, this piece offers two functioning pockets, lightweight fabric with plenty of stretch, and a round neckline, making it an essential addition to your wardrobe. Join wingbird Rainy, as she shows just 3 of the endless styling options this tunic has to offer.
Somewhere over the rainbow is a top that will instantly brighten your day and bring you endless styling options. Say hello to our pot of gold at the end of the rainbow; the Tie Back Bell Sleeve Top from our exclusive label handpicked by birds. Featuring bell sleeves, boat neck style, and tie detail at the back, this top is one certain not to disappoint. Join wingbird Bronte, as she shows 3 ways to style this playful piece.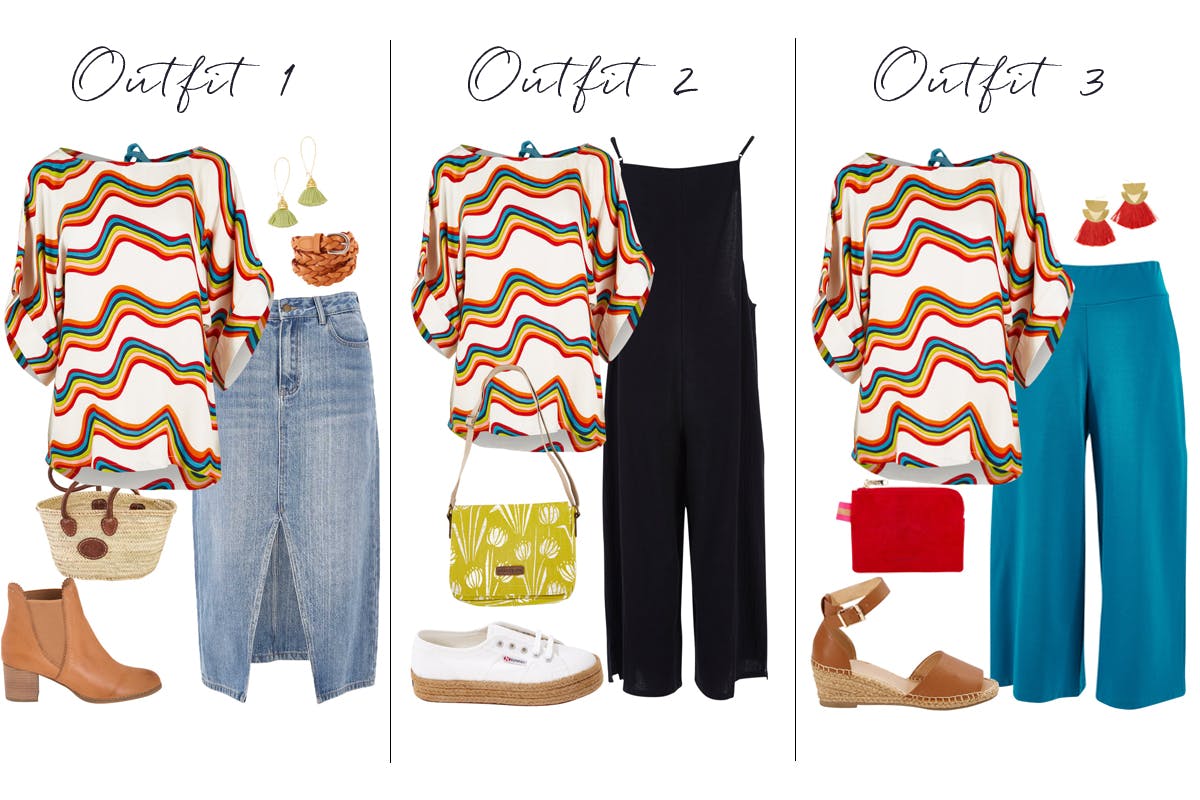 Have you been searching for the perfect dress? Look no further than the Belle Tie Dye Dress. It's super versatile, will brighten up your wardrobe, and will flatter in all the right places. From our exclusive label belle bird, this 100% Australian-made piece features an optional waist tie, a curved hem, and an elastic neckline that can be worn off the shoulders or as a scoop neck. Join wingbird Cher, as she showcases 3 different looks from casual through to smart casual.
The Printed Mary-Jane Tunic
We all need that top that will instantly bring a sophisticated lift to your outfit, no matter what pieces you begin with. Say hello to The Printed Mary-Jane Tunic from our exclusive label moonlight bird. Featuring a V-neck wrap style, with waist tie, and a gorgeous floral print, this top really is one your wardrobe simply can't go without! Join wingbird Steph, as she shows just 3 of the many ways you can wear this winning piece.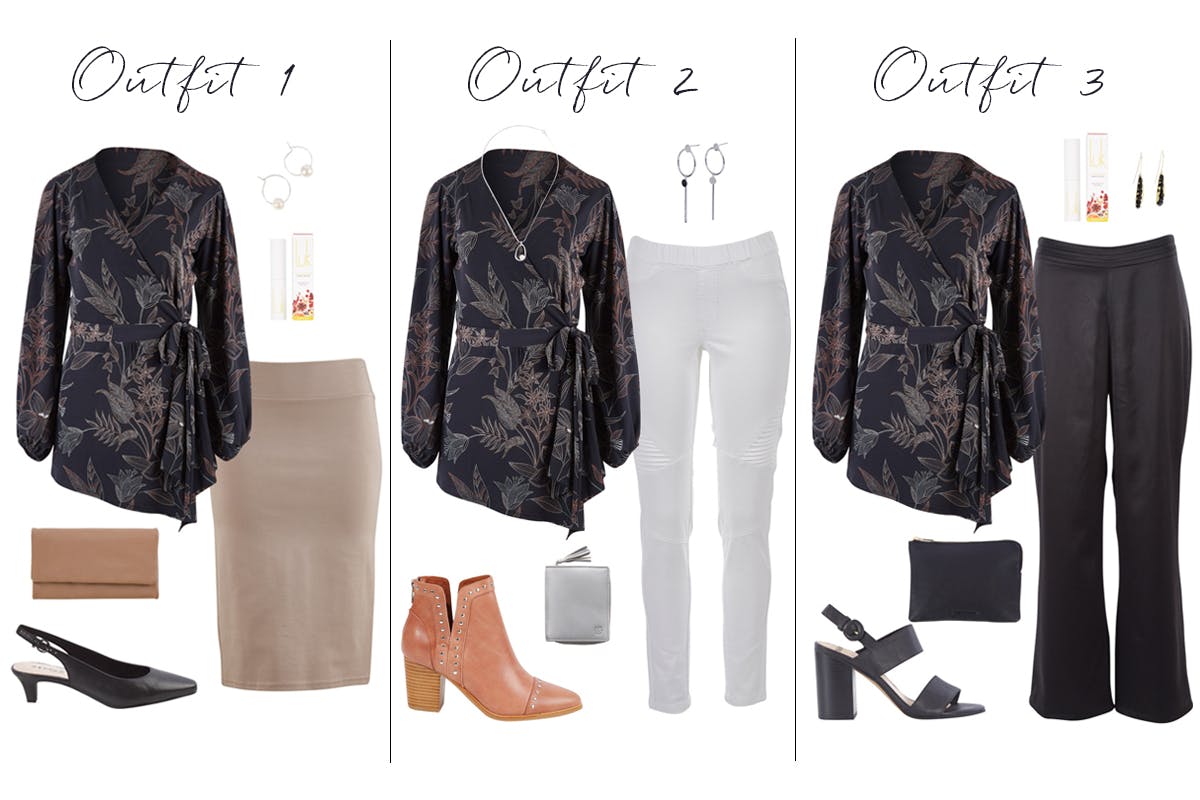 Love, the birdsnest girls x
Shop all outfits
Find all your outfit inspiration with our selection of curated outfits for every occasion!
SHOP OUTFITS