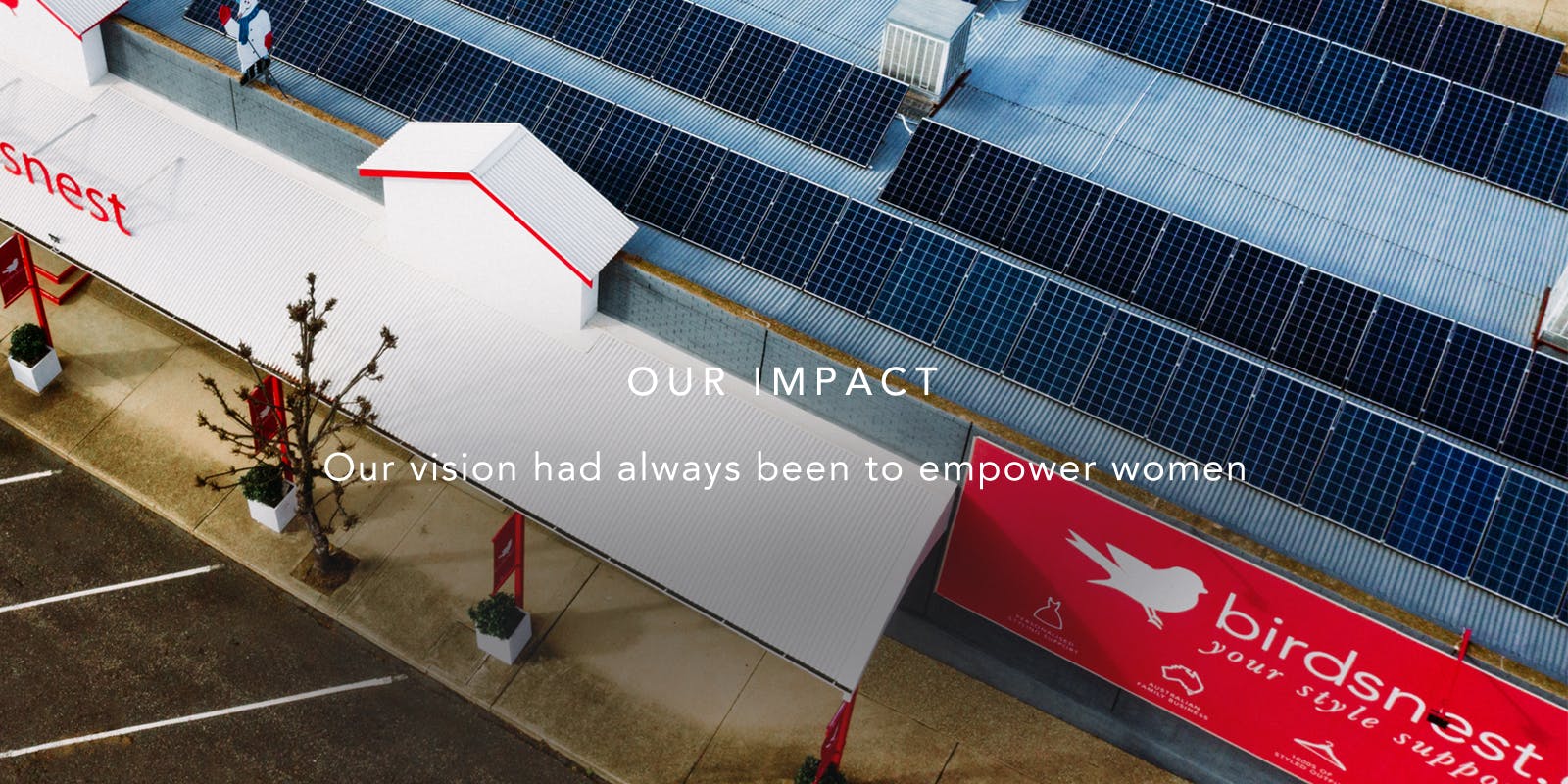 A letter from our big bird, Jane.
We are focused on nurturing and inspiring you, our #birdsnestgirl, to be confident in the skin you are in, no matter what age or body shape.
This along with growing and supporting our regionally based team of 150 people, 85% of whom are female, has always given me personally a deep sense of passion and joy in our business and its positive impact.
In 2015, sparked by my own leadership struggles in being the custodian for this growing nest, birdsnest embarked on a Mindfulness journey with the team. This powerful educational program and practice has, over the years, had many positive outcomes at all levels of birdsnest - from transformative personal experiences, richer team culture, improved performance and ultimately a raised sense of social consciousness in the business.
We have introduced many new initiatives over this time - from our recycling program to the establishment of a 'Wingbirds Volunteer Program' which allows time for our employees to give back to the community; to a renewed commitment to embrace diversity and portray women in a more realistic light through our imagery.
And while it always feels like there is so much more to do and contribute, we are actively peeling away levels of unconscious thinking and waking up to the opportunities we have to make a difference from where we stand.
I think this is a journey each of us are going through individually, not just as a business. In my own home, my 12-year-old daughter, a born eco-warrior, has inspired me to be part of influencing positive change in our lives and ultimately in our industry as well.
We understand that our nest is part of a bigger ecosystem, we need to carefully nurture all the branches on this tree we share and the precious soil we all rely on.
While we have always been conscious of looking after all the people who contribute to making our garments, we have become more diligent in our responsibility to ensure they are being fairly treated and curious about what happens further down the supply chain. We can play a role in minimising harm and creating positive change for people, communities and the environments in which our clothes are made.
We would like to share where we are up to on this ethical sourcing path by answering some of the questions you might have as honestly as we can. We also want to offer you pathways to shop that sit with your values. The fashion industry faces important and complex issues and while birdsnest is not perfect we are on a journey to greater sustainability and we hope you will come on the ride with us. It will be a road of continuous learning and improvement (we suspect with no end), so please share any of your feedback and ideas. We sincerely want our little nest to do good in the world.
Love, Jane and the birdsnest girls x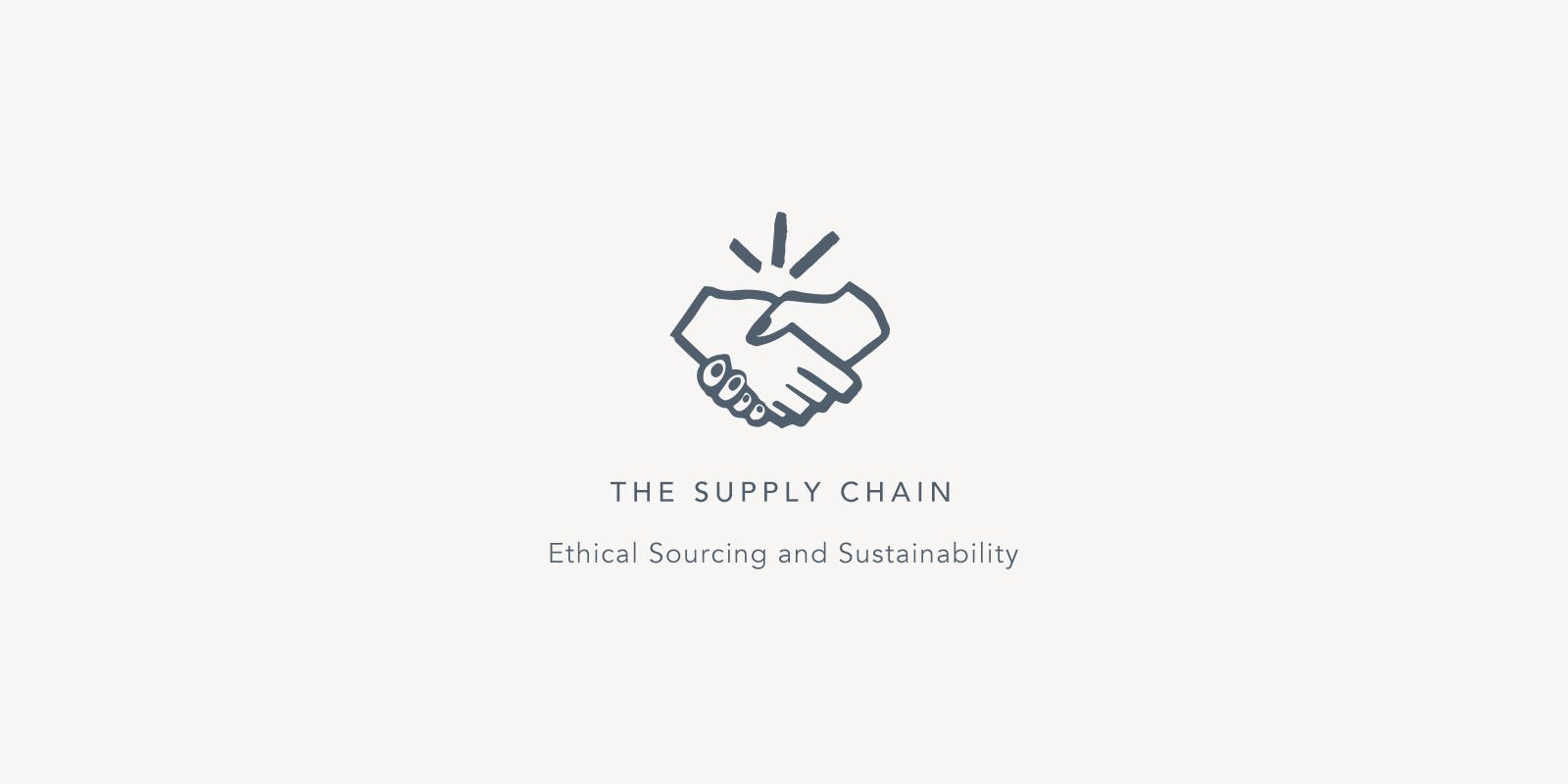 WHO MAKES YOUR CLOTHES?
As you may know, we stock around 250 brands and have nine exclusive bird brands that we design in-house. We are absolutely committed to ethical sourcing across all areas of our business. On each item page on our site you are able to find where the garment was made in the list of features.
For the nine exclusive bird brand labels that we design in-house, we have a close relationship with the manufacturers and are able to have the greatest influence. Up to 40% of these styles are made in Australia, and the remainder are made either in China, particularly for knitwear, or India, first chosen for their beautiful fabric printing and embroidery work. Our Scandi range is made in Pakistan where they are known for their cottons and fine workmanship.
We have hand selected each supplier for their craftsmanship and their cultural fit with birdsnest, assessed through meetings and regular visits to their factories. As part of partnering with us, each supplier enters into an agreement with us that includes the Ethical Trading Initiative (ETI) base code of conduct which is founded on the conventions of the International Labour Organisation (ILO) and is an internationally recognised code of labour practice. It covers the following principles:
Employment is freely chosen
Freedom of association and the right to collective bargaining are respected
Working conditions are safe and hygienic
Child labour shall not be used
Living wages are paid
Working hours are not excessive
No discrimination is practised
Regular employment is provided
No harsh or inhumane treatment is allowed
You can find more information on the ETI website here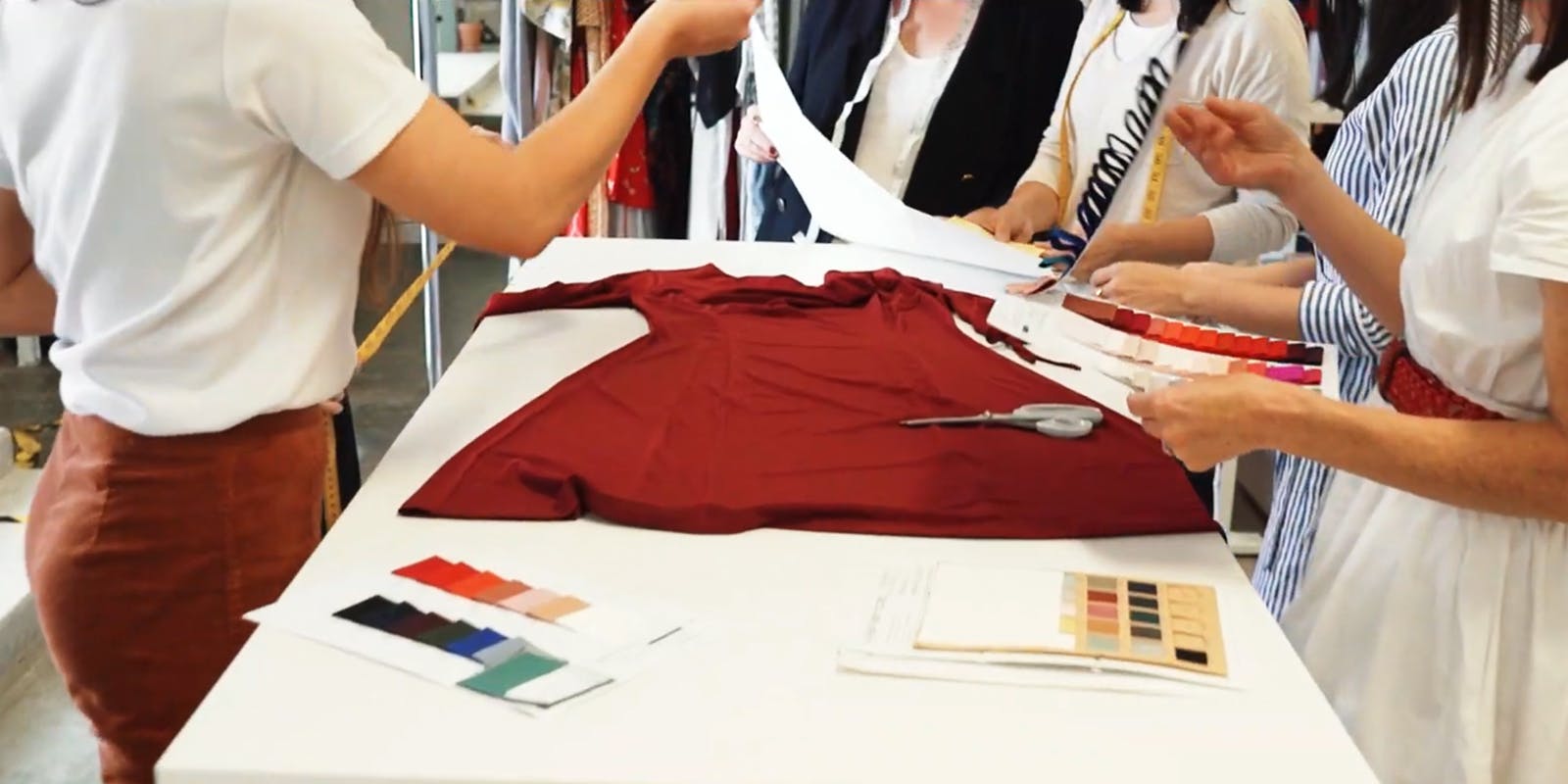 And while we are confident in our partners, we are committed to ensuring compliance to these principles and so have recently implemented a social compliance audit program for our suppliers conducted by an independent body called Qualspec. We believe in working together with these businesses to continually improve and influence positive change.
In 2019, we became a foundation member of the Ethical Trade Initiative (ETI) and through their mentorship we are striving for continuous improvement beyond audits, whereby we acknowledge our associations with our suppliers as long term partnerships, and aim to keep abreast of the human rights challenges within each region we produce.
For the brands that we purchase wholesale (rather than design in-house) we also provide the ETI Base Code as guidelines of the minimum we require in order to partner with any supplier. We want to be confident about our suppliers practices, and while we do not have the resources to audit each one, our expectations are clear. We believe together we can influence positive change and better practices.
As we progress, we aim to provide you with more information behind each style, telling the stories behind the people who make your clothes so you too can feel the precious connection with the talented hands and souls that sewed your clothes.
ARE ANY OF YOUR CLOTHES MADE IN AUSTRALIA?
Yes, approximately 4 out of 10 bird brand styles are manufactured on our local shores in partnership with pattern makers, cutters and sewers in Sydney. And we also stock many proud Australian designed and made labels. You can find the full range here Alternatively, you can use the "Features" filter on the left hand side of any catalogue page on our site to select "Made in Australia".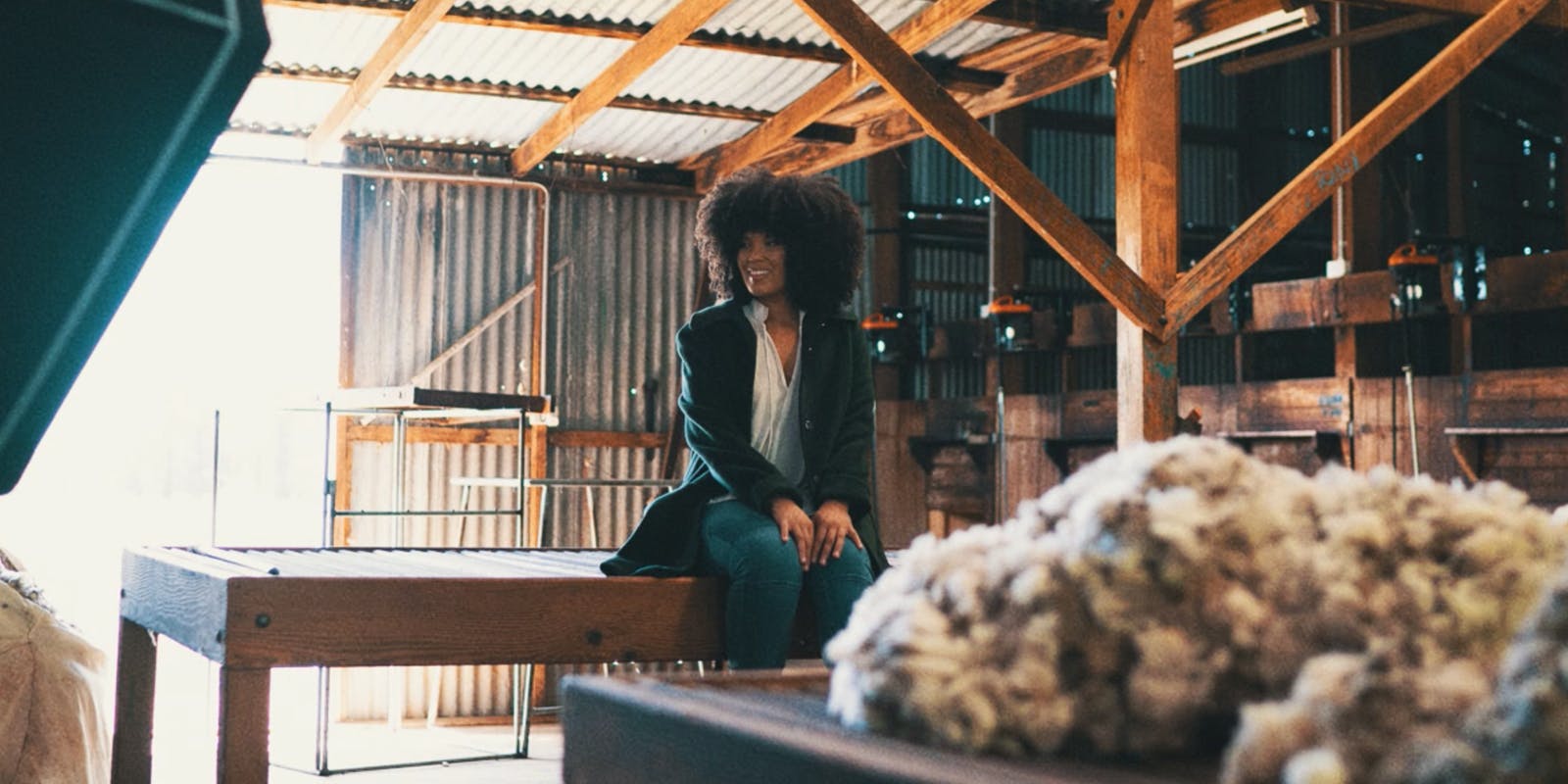 WHAT IS YOUR APPROACH TO FABRIC CHOICES IN YOUR GARMENTS?
At this stage, we are giving our customers a wide variety of choice in their fabric decisions. Every material choice has its pros and cons and we find this is very individual to the person. We are educating ourselves on new initiatives in the sustainable fibre space, looking into how these can be incorporated into our ranges to offer more choice in the future. If you are seeking to find or avoid any fabric - please use our "Material" filter available on all the catalogue pages on our site.
There are some principles we have adopted around sourcing materials which include the following:
No animal fur is used in the production of the garments offered through birdsnest. This includes Angora fur from rabbits.
No fabric is knowingly sourced from areas where any of the ETI (Ethical Trading Initiative) terms are breached. For example, there are current concerns over Uzbekistan Cotton and forced labour.
Fabric processes need to be compliant with ISO standards and no dangerous chemicals used in the production of the clothing.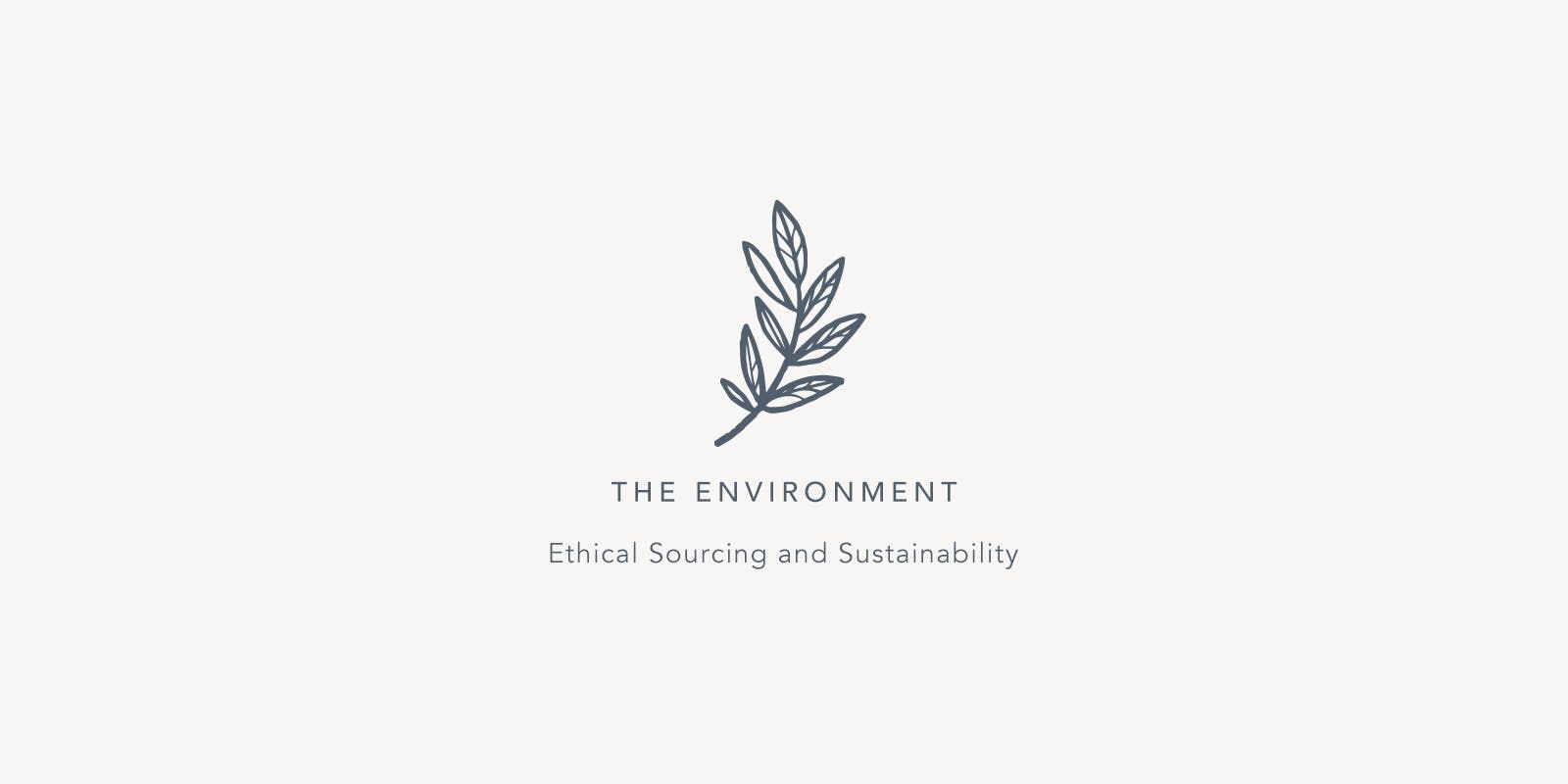 HOW ARE YOU REDUCING YOUR ENVIRONMENTAL FOOTPRINT?
One of the ways we hope to reduce our environmental footprint is through the production of quality and timeless garments that can be worn season after season. We also carefully curate outfits and capsules for you so that you can achieve the maximum amount of looks, with minimal pieces - which we hope ultimately reduces overall consumption and waste.
We also ask, as part of partnering with our clothing suppliers, the following:
All production processes will be conducted in a way that is as safe as possible for the environment and conforms to local environmental laws and standards.
Waste will be minimized and recycled, and in particular offcuts and raw material residue from the production of our garments will be recycled or reused, rather than sent to landfill.
Emissions that can have a negative impact on the environment will be minimised.
We are educating ourselves about circularity in the fashion industry and what role we can play in that. In March 2019, our Big Bird and members of our production team attended these two conferences Legacy Responsible Fashion Summit and The Australian Circular Fashion Conference to ensure we continue to become more conscious of ways we can improve our practices. Our head of production also headed to Europe in May 2019 to take part in the Copenhagen Fashion Summit where fashion's most visionary and innovative minds gather to discuss the most critical issues facing our industry and planet.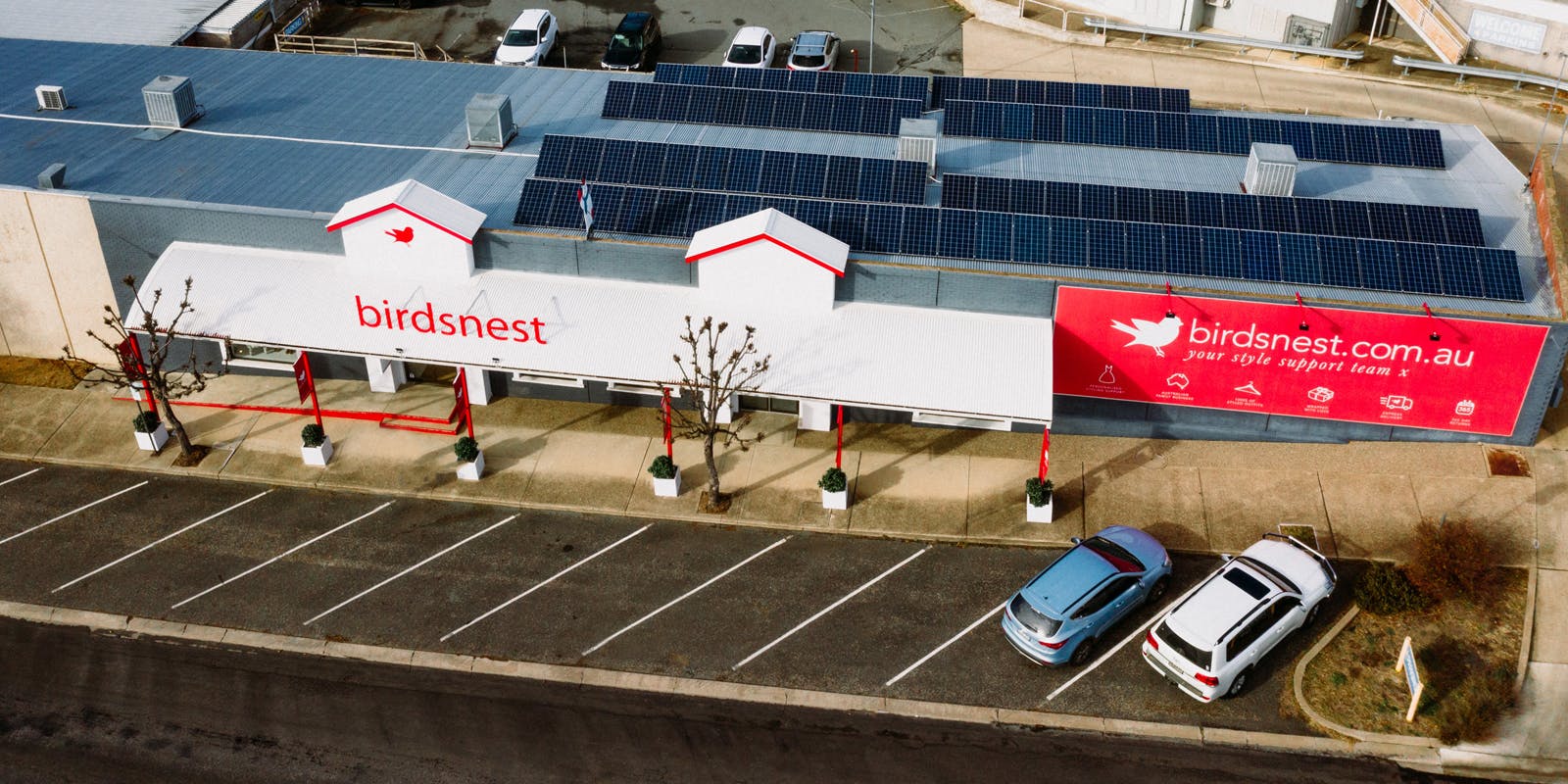 Closer to home, we have worked to reduce our environmental impact on a localised level, within our nest. Examples include our cafe which does not serve in disposable cups, our carefully managed recycling program in the office, including a compost bin that is taken home every night and the large investment we made in 2015 installing 288 x 75.00 kWp solar panels to help power our nest from the sun.
We have also just embarked on a project to replace our parcel packaging with more environmentally friendly options, and we are excited about how this will reduce our current impact.