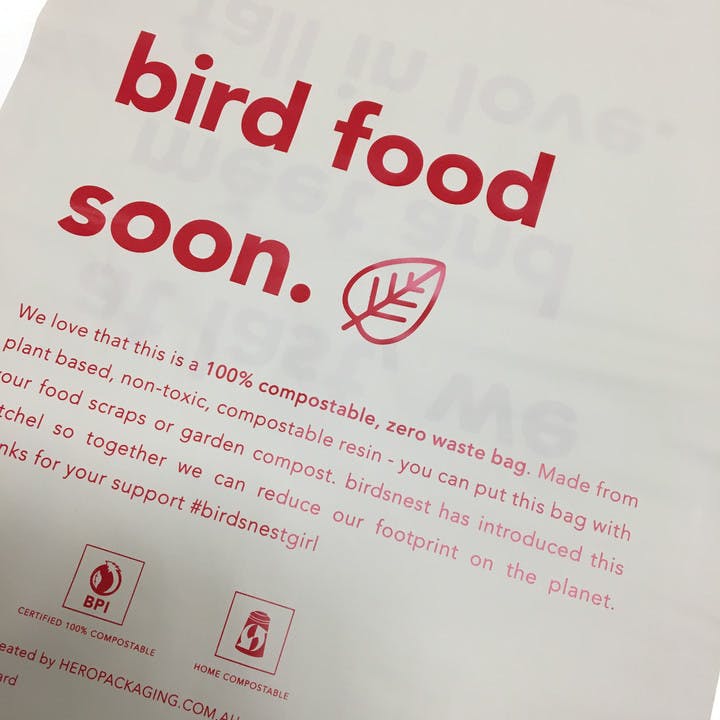 Treading More Gently On Our Earth
Birdsnest has always been known for the way we wrap our parcels with love - including the careful folding of the garments, tissue paper and a handwritten note to you. When your parcel arrives, it feels like a gift our customers say, which makes our hearts sing with happiness! So, whilst we will always continue to wrap our parcels with love so that they still feel like a gift, we are also conscious of the impact this process has on our planet. In light of this, we are now embarking on a journey to make some changes that will see us change over to more eco-friendly packaging.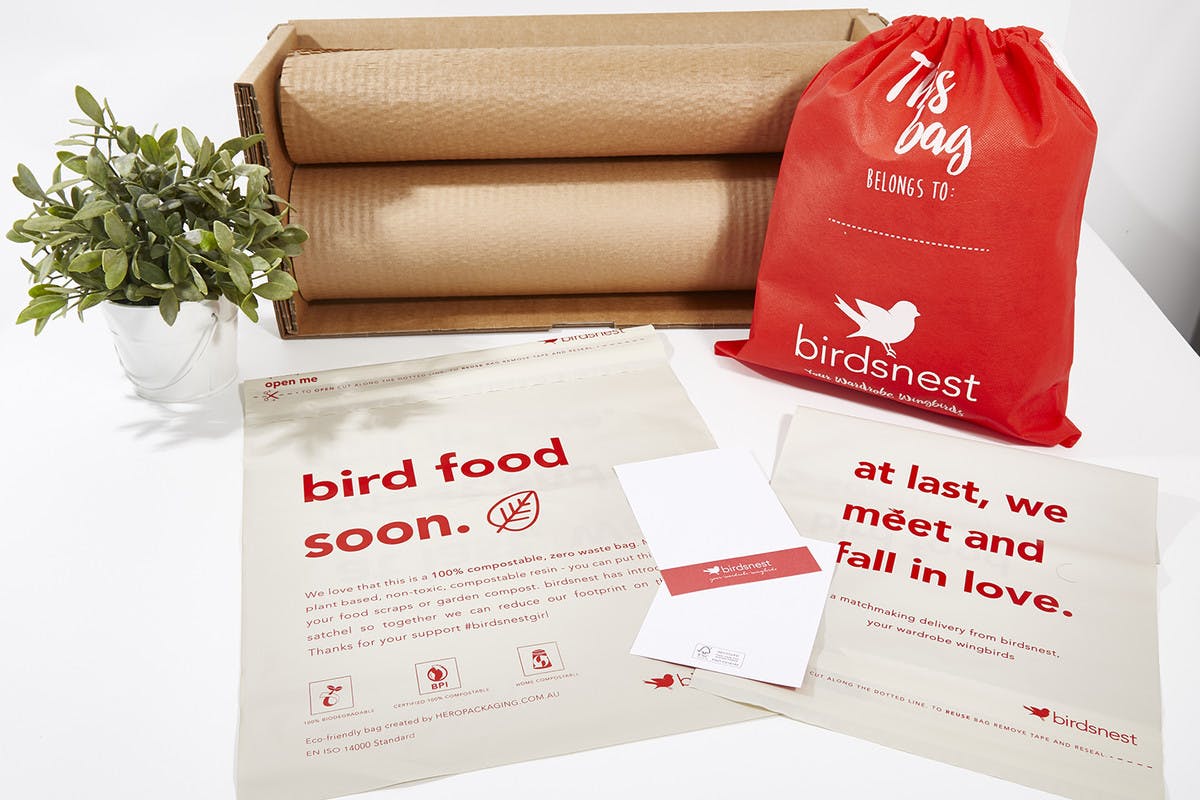 To start with, we have begun replacing all our current postage satchels with 100% compostable GMO free, non-toxic corn starch satchels. You may have also noticed your handwritten notes now arriving on carbon neutral 100% recycled paper, which can be placed in your home compost.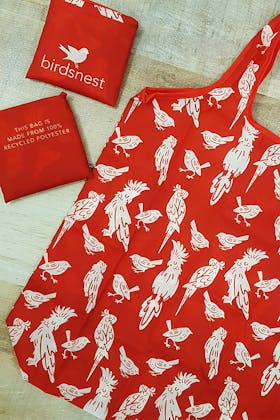 The latest arrival, our new foldable shopper tote, is not only made from 100% RECYCLED PLASTIC BOTTLES, it is also 100% recyclable at the end of its lifetime. We bet you won't want to recycle it anytime soon, with all the beautiful illustrations hand drawn by our very clever illustrator bird, Larissa, meaning they are a unique one-of-a-kind print that you won't find anywhere else.
We are also working through every aspect of our packaging from sticky tape to bubble wrap and finding more earth friendly options to help minimise our environmental footprint. You may have already received our new Sustainable Forest Initiatives (SFI) Certified Greenwrap instead of bubble wrap in your latest order.
We're continuing to look at ways to reduce our footprint on this special planet. There are a few more things still to come, here is what you should look out for in the near future:
Uncoated 100% virgin pulp compostable stickers, and
100% recycled pulp paper for our promotional material
What does This Mean For Your Parcel?
Over the coming days, we will also be changing how we pack our parcels. From your third order onward, we will automatically switch you over from the 'full experience' to what we are calling 'best wrapping for items, being mindful of our planet', which in most cases will mean no tissue paper for now. You are welcome to change your packaging options at any time, and if you have already changed your preferences to 'no tissue' or 'no red bag' they'll stay selected. The image below displays what you will now see on our site for selecting your packaging options.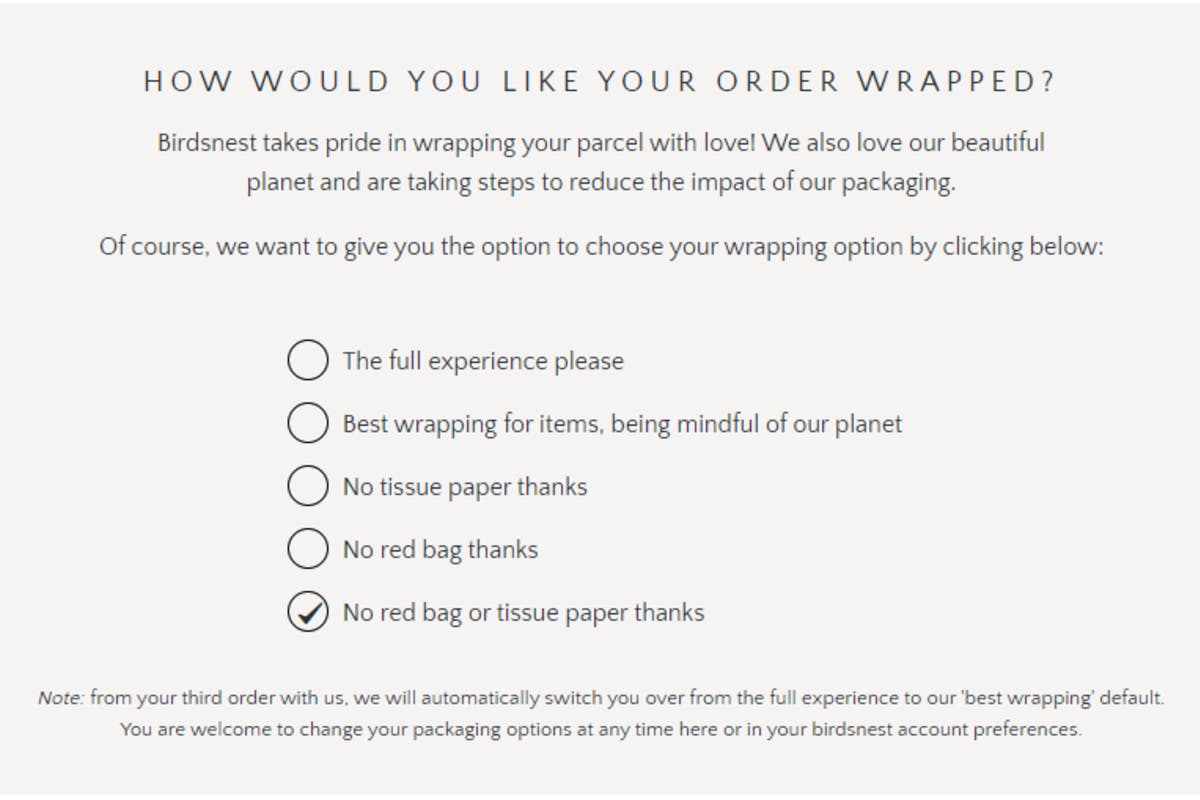 There is always so much to do in this space and we are actively thinking about it and welcome any feedback or suggestions that you may have, please send them to customerservice@birdsnest.com.au who will be keen to read them. A big genuine thank you for your support on this important journey.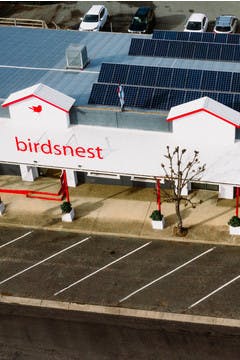 Our Impact
To read more about how we are reducing our environmental footprint, you can take a look at our other blog article titled "Our Impact"
Blog
Love, the birdsnest girls x