Whether you're familiar with our Scandi bird label or you're new to us here at birdsnest, there's no denying that the story behind our Nordic inspired label is one worth telling! After a chance meeting at a trade fair in Paris between our Production Manager Emilie, a talented print designer Netta, and a manufacturer from Pakistan, Bilal - Scandi bird was born.
Recently we've had the opportunity to sit down with our Swedish print designer Netta to ask her why she does what she does and what it is that makes her tick. Scandi Bird is our exclusive range of simple silhouettes paired with stunning prints bringing something special to the modern woman's wardrobe.

Q: How would you best describe Scandinavian design?
The Aalto vase is famous for its simple yet organic shape. A bouquet of tulips just fit the vase perfectly and the flowers fall naturally into place. The vase is inspired by the shape of waves, and just does not try to control what is inside it. Instead, it brings out the best whatever it contains. To me this is beauty. I want to capture this positivity in my designs. My patterns should be used as tools to express personality and make whoever is wearing feel comfortable while doing it.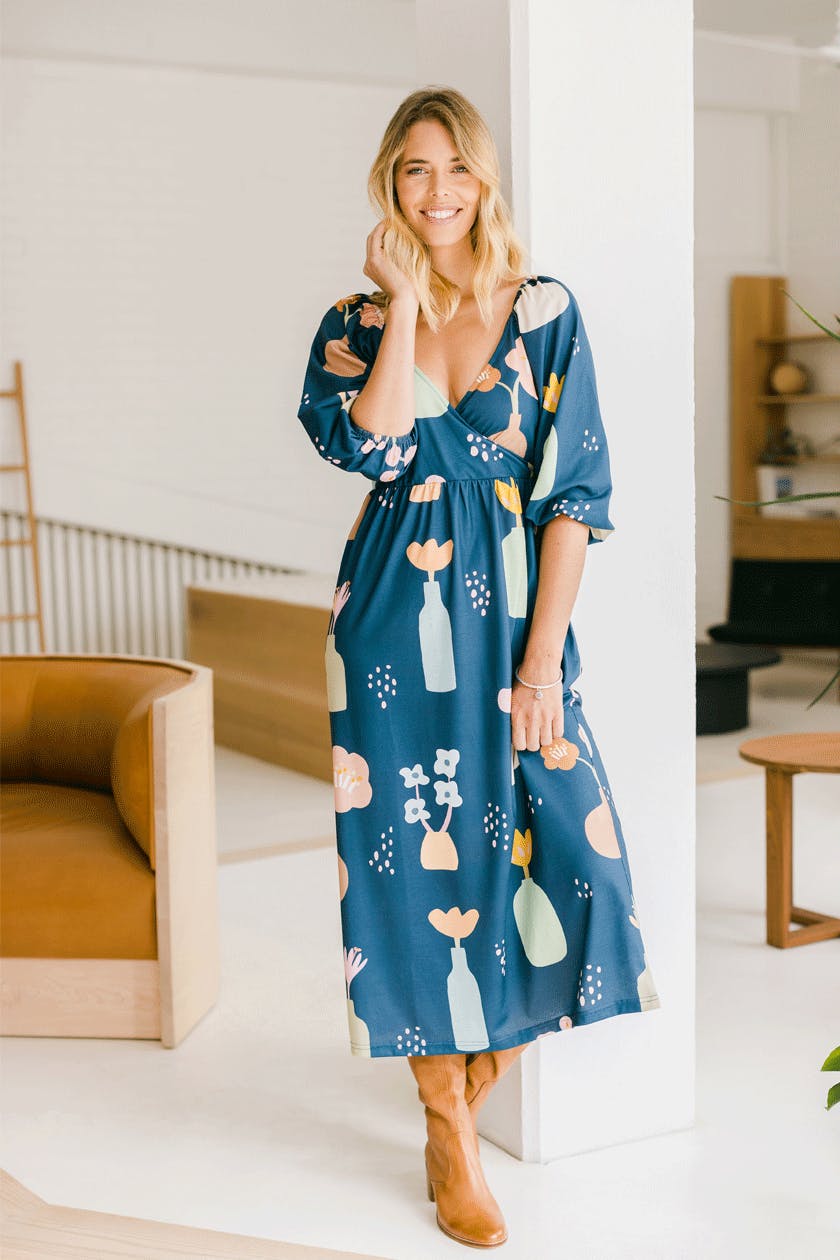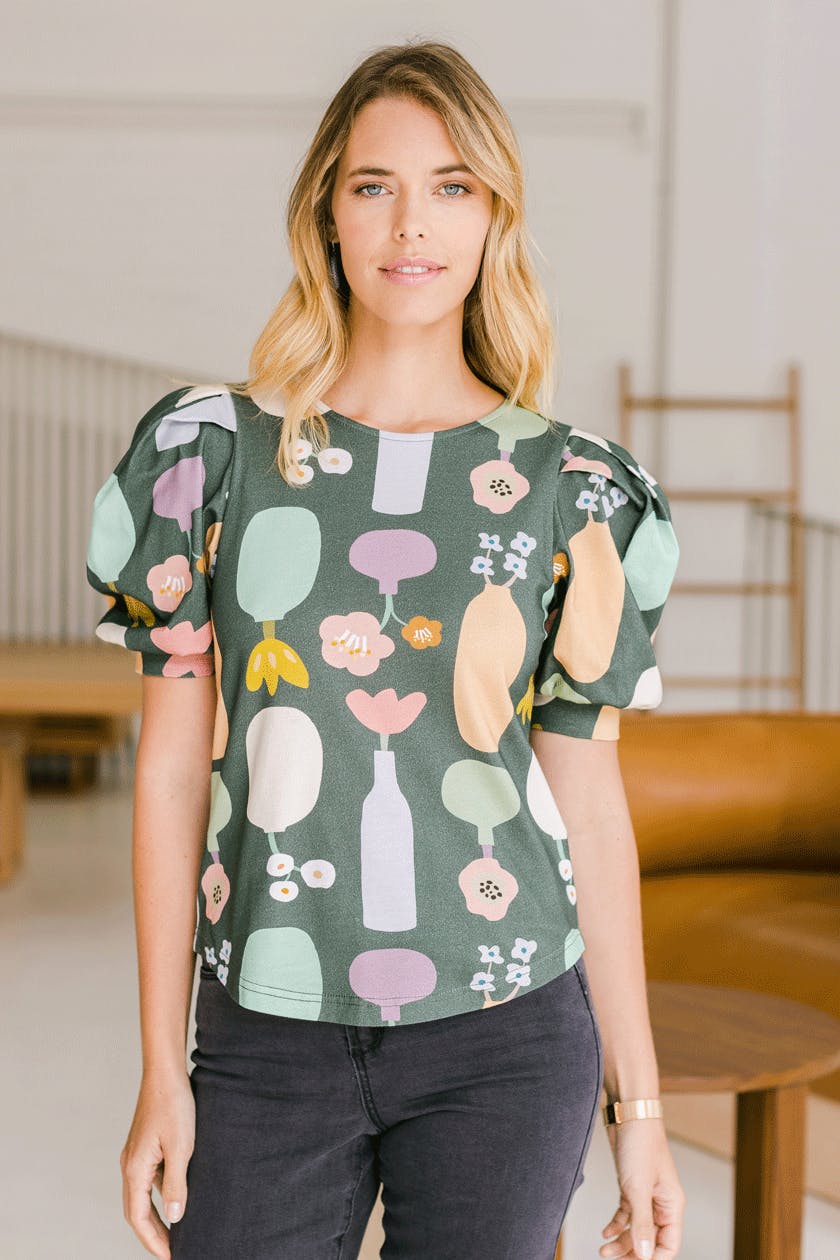 Q: As well as Nordic style, what is something you feel like you capture with your designs?
This collection came about in the winter. Living in a part of the world that has limited daylight during winter one needs to be quick to get a glimpse of those rare rays of sun. I would go out walking in the nearby gardens of the agricultural university. The sun sets at around 3 PM and dusk is a beautiful time of the day. Just as I'm saying goodbye to the light, the last flowers are still in bloom trying to survive the harsh winter. In decay, there's a hope of new beginnings and a promise of new life. 
I took pictures of the flowers against the navy-dark-purple sky and this is the base of our AW 21 collection. Can you spot the Japanese anemones and the oak leaves?
"Living in a part of the world that has limited daylight during winter one needs to be quick to get a glimpse of those rare rays of sun. I would go out walking in the nearby gardens of the agricultural university."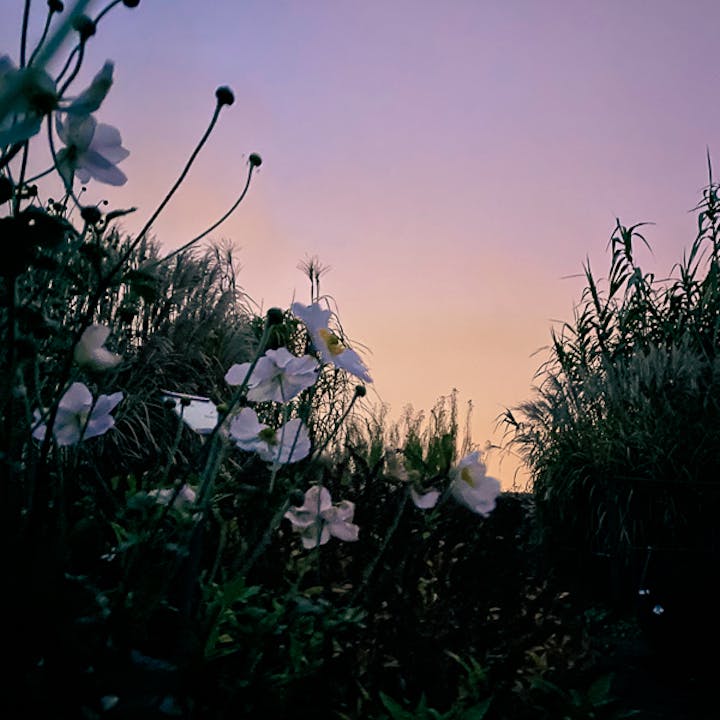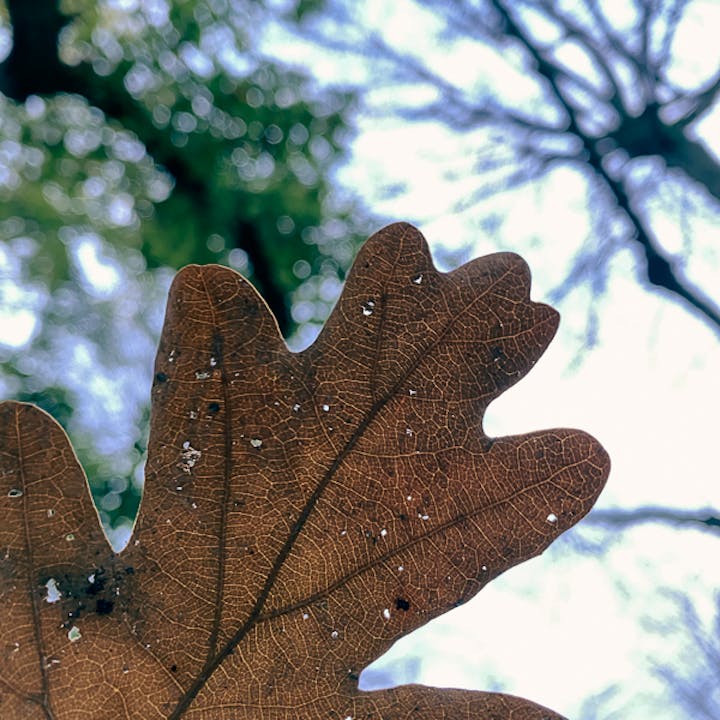 Q: Does your personal fashion style have an influence on your designs?
I always start any design process with the material. Depending on its unique traits I then start to find a shape. I really like surfaces, a lot. Some say that beauty is only skin deep but I like to think that surface is a reflection of what can be found inside. 
As all my design projects, my personal fashion style starts with materials and colours. I like to wear lots of layers and simple shapes, that's how materials come to their right. 
I'll also pick materials that I know will last and find great pleasure in wearing clothes that age nicely. I only buy a few pieces each season and wear them until they fall to pieces.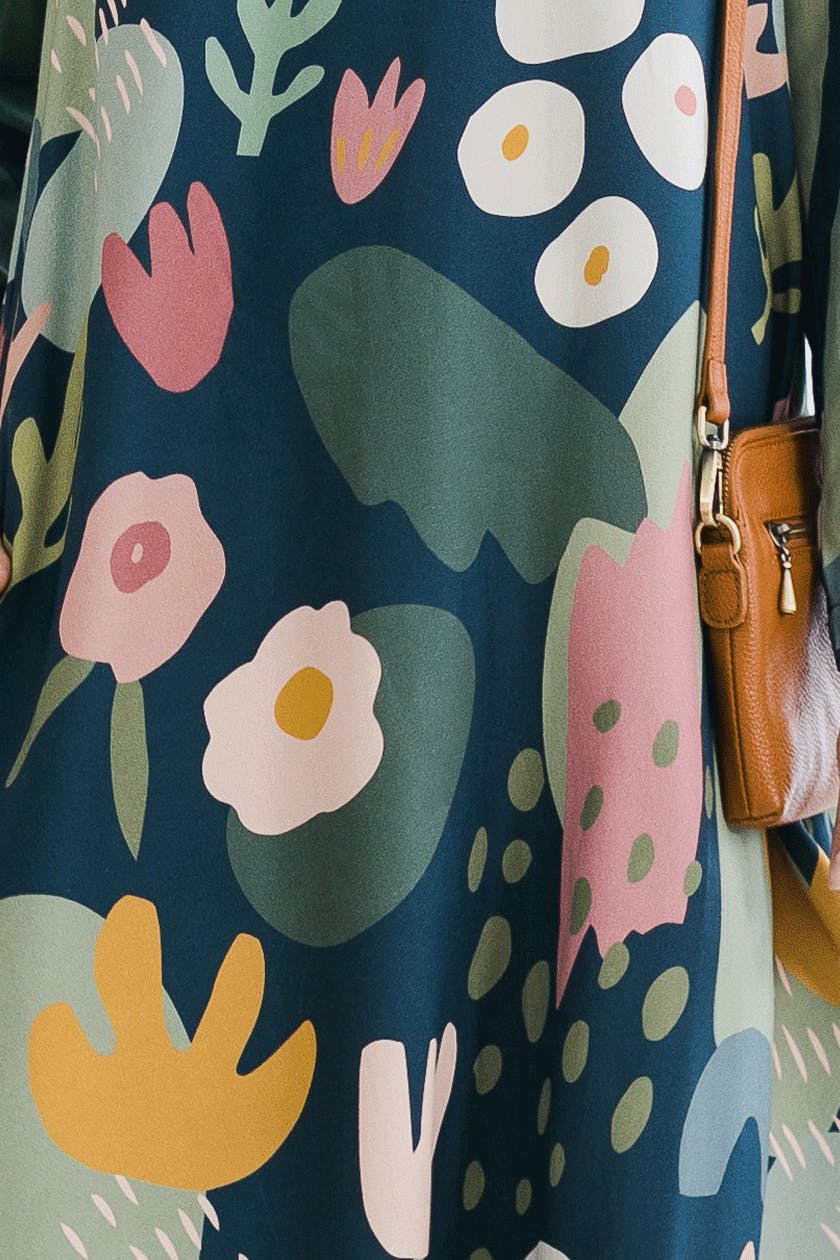 Q: Do you plan your designs out before you begin illustrating, or do they evolve as you go?
I'm a manic pinner. I save hundreds of images into boards before even starting to put my patterns together. This season, I sent Emilie (Scandi Bird brand manager) an image of a mid-century vase and we both felt there was magic there. This marks the beginning of what is now the AW 21 collection. 
We later shared images of all the mid-century pottery collections and agreed on being struck by mid-century pottery mania. This has happened to me once before while being pregnant and past my due-date. I needed to find the perfect vase for my collection. I went looking for them in second-hand shops on the other side of town. I even ended up biking to my own delivery, but that's a whole other story...
Q: Do you have a favourite design from the new collection? If so, what is it?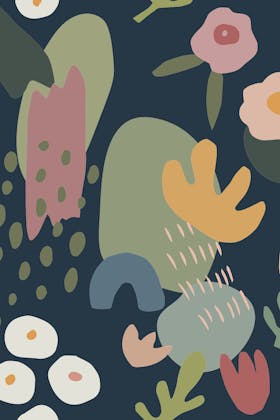 I quite like the modflower design. There's a sense of organized chaos in it that I'm quite happy with.
Q: Has illustration/design always been a big part of your life?
This might sound a little naive, but I always thought I wanted to make the world a prettier place. Growing up I used to play a computer game where Bart Simpson would spray paint everything pink. I feel a little bit like Bart. I do like pink, but I'd rather fill the world with colour and cherished, purposefully designed items.
Q: Tell us about when you first met Emilie, and Scandi Bird was born.
I met Emilie at a trade show in Paris and could see her looking at our colourful booth. I told her I liked prints and she simply replied that it all makes sense. Working with Emilie has made a lot of sense since the very beginning as things always fall into place with her. Emilie and the team create shapes that are beautiful and take superb images of the products. It's an honour working with Birdsnest!
Love, the birdsnest girls x