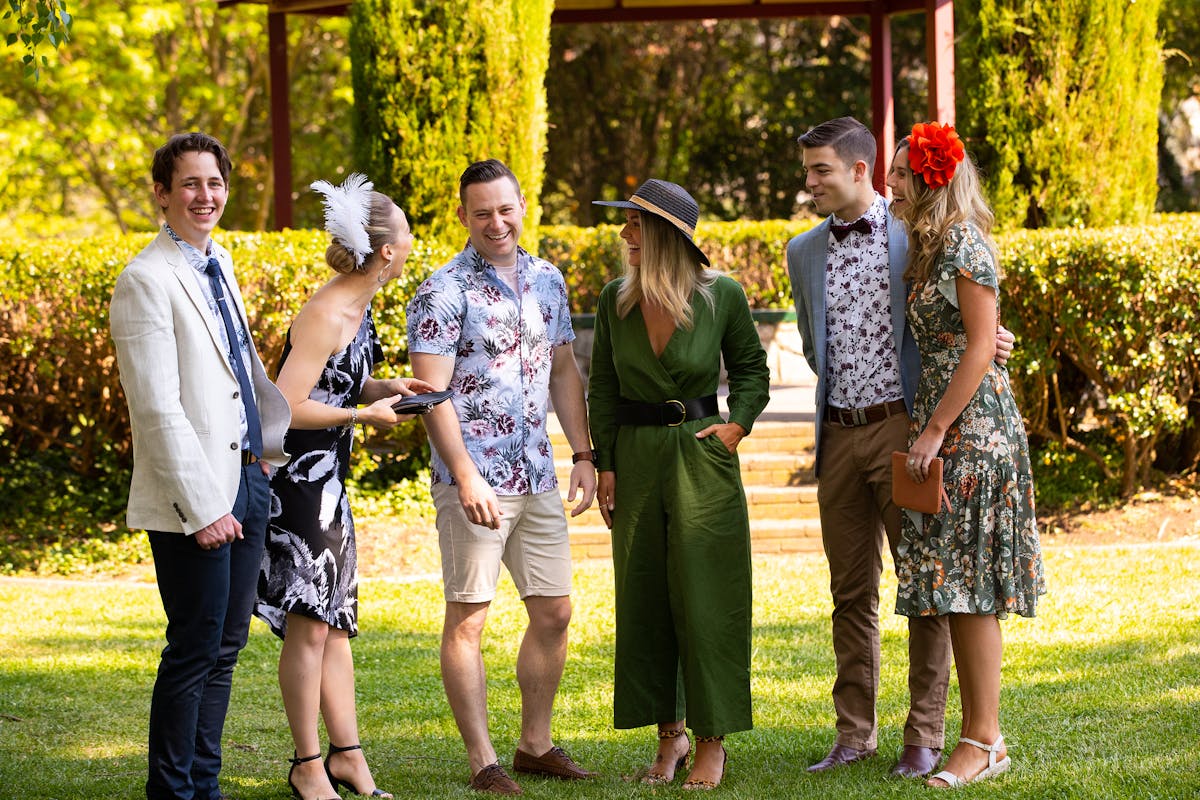 Excitement is in the air across our home in the Snowy Mountains as two of our biggest social events of the year approaches - The Cooma Sundowner's Cup and The Adaminaby Races. Both country race meets see more than 2000 patrons gather in the festivities to make new friends and renew old friendships.
This year we collaborated with local Cooma store Mainstreet who specialise in men's work and formal wear to shoot a racewear campaign. This was a great opportunity to connect with another fantastic local business to remind and encourage those in the region to consider shopping locally for their outfits this year.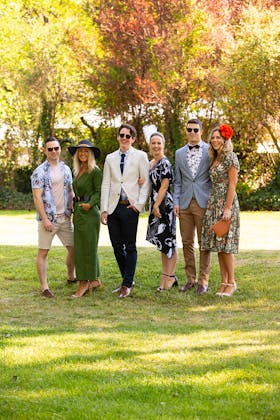 Familiar faces can be spotted with local models Nick Moon, Samara Knock, Annabelle Nicholl, Damian Fletcher, Daniel Hopkins and Stephanie Pereira getting frocked up for the photoshoot that was taken in Cooma's Norris Park last week. 
Country races are the perfect opportunity for everyone in our region to come together for a day of fashion and fun. In times of drought, it is important for everyone to work together and stay together. birdsnest and Mainstreet are firm believers in supporting their local town and surrounding areas.
~ Alicia Bolton (Mainstreet Clothing)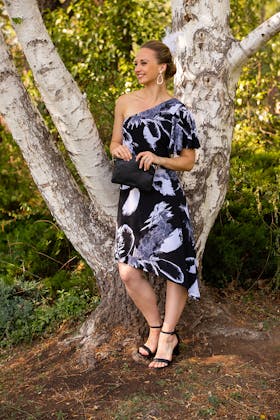 STEPH'S OUTFIT
Incredibly modern the asymmetrical hem and one-shoulder design is fabulously fashion-forward. Coming in a monochrome black and white feathered print this dress is all kinds of elegant. Classic accessories are complimentary for this look when it comes to race day. Shop Steph's outfit here.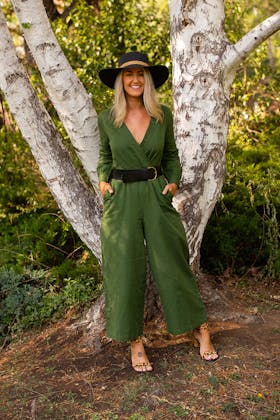 SAMARA'S OUTFIT
We love that Samara has stepped away from traditional trackside attire and opted for a modern outfit. The cotton/linen jumpsuit is light and breathable - the perfect way to keep comfortable on a hot summer day. Samara's boho flair is in full force with a brimmed hat and wide waist belt to match. Shop Samara's outfit here.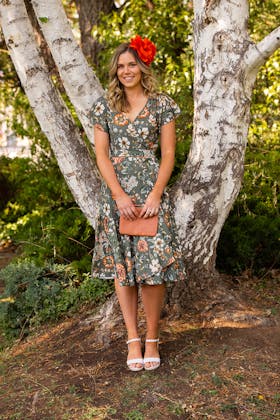 ANNABELLE'S OUTFIT
Flirty and feminine, this floral wrap dress is flattering on all body shapes. The ruffled detailing is undeniably fabulous and proves that it's all about the detail. Annabelle has chosen an orange fascinator that picks up the lovely colours in the dress. Shop Annabelle's outfit here.