Being able to provide fashion inspiration and outfit advice for women all over Australia is our greatest pride, but being able to extend the good past just fashion confidence and way out into the wide world is something truly wonderful!
Now, if there's one thing we LOVE here at birdsnest, it's the act of surprise. We even have an entire month dedicated to it here in the Nest HQ, called Surprise Her Month. When you shop with us, as our way to say thank you, and to keep the 'Surprise Her' love flowing, you also earn yourself a little extra reward. You've probably noticed a few arrive in your parcels already. 
We've put a lot of love and care into our rewards program and are very, very proud to let you in on our very own initiative called "Rewards For Good". We launched in 2019 as a way to show, and share, a little extra gratitude. We've shifted our focus towards gifts that 'give back' - either for the planet, community or to support a charitable cause. These are our "do-good" rewards that bring a little extra good into the world and we're excited to share them with you.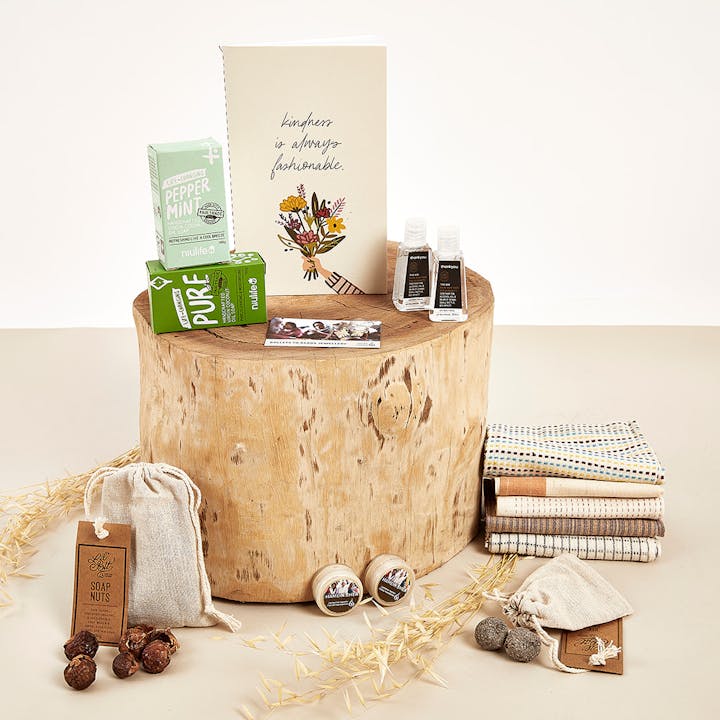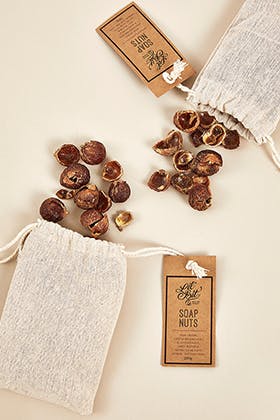 They may not look like much, but these lil' nuts sure do pack a punch! An awesome natural alternative to laundry detergent, soap nuts are harvested from the Sapindus Mukorossi tree, which have a very high concentration of saponin - a natural soap! Packaged by hand using sustainable practices and packaging, these products are bought directly from the community who harvest them in Pakistan.
Bees are one of the most important creatures on our planet and we rely on them for almost two thirds of our food. With bee populations under extreme threat, these little bombs have just the answer. Just pop the balls of natural clay and flower seeds into your garden and let mother nature do the rest. Water and sunlight will break down the seeds which in time will grow into herbs and flowers that provide habitat and food for pollinators. How cool!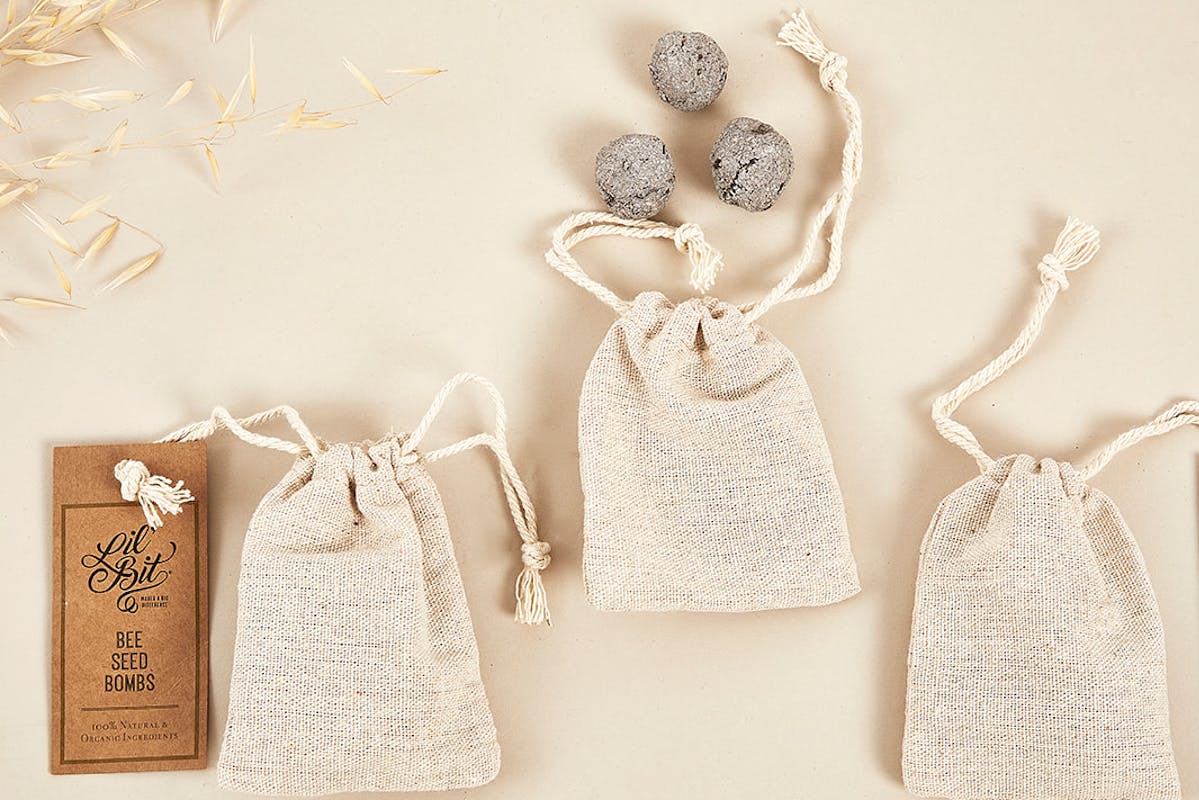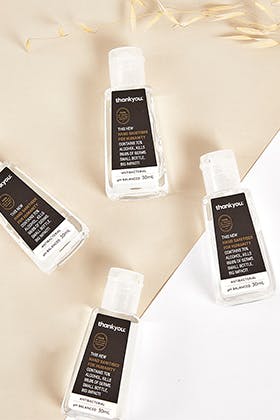 This sanitiser is a tool in our hand that doesn't just keep us safe - it helps give people access to basic, vital needs. In a time where hand sanitiser has become an essential commodity, it's nice to know that 100% of profits from Thank You go towards ending poverty so that EVERYONE has access to all of life's essentials.
Coconut oil that is so good, it literally changes lives. This is no ordinary extra virgin organic coconut oil. It's the pure taste of hand-pressed freedom that's helping to erase poverty and empower thousands of lives. 100% of profits made from their hand-made virgin coconut oil products go back to the local villagers of the Solomon Islands where the coconuts are grown, harvested and pressed.
Catherine Hamlin Lip Balm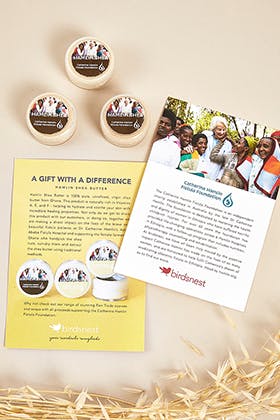 Hamlin Shea is 100% pure, unrefined, virgin shea butter from Ghana. Naturally rich in Vitamins A, E, and F, shea butter is an intense moisturiser which helps to soothe, hydrate, and balance the skin. This high quality A Grade Butter supports women farmers in Ghana, allowing them to improve their living standards and invest in their farms.  The farmers hand pick the shea nuts, sun-dry them and extract the shea butter using traditional methods.
Catherine Hamlin Bullets To Earrings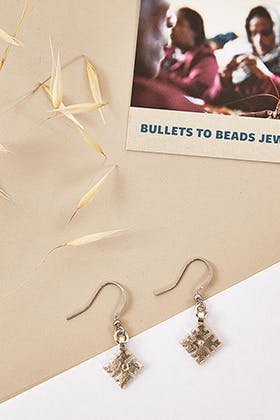 These lovely earrings are handmade, giving each one a special character of its own. In the mountains of Northern Ethiopia, farmers supply Entoto with artillery shells that are found on their lands. Through traditional techniques passed down for generations, the village artisans melt these shells down to create beautiful jewellery in a loving, community environment.
Since 2002, WomenWeave, a small factory in Madhya Pradesh in central India, has created and supported a community of weavers. WomenWeave supports the role of women in handloom weaving, working towards making it a profitable, sustainable and dignified income earring for women in rural India. Using beautiful organic cottons and natural dyes, the training in traditional crafts means they can produce products that celebrate their special cultural heritage. In the manufacturing of garments there is often leftover fabric, so we asked WomenWeave to make us a special order of tea towels using remaining fabrics. We are so proud of the results and can't wait for you to use and enjoy them.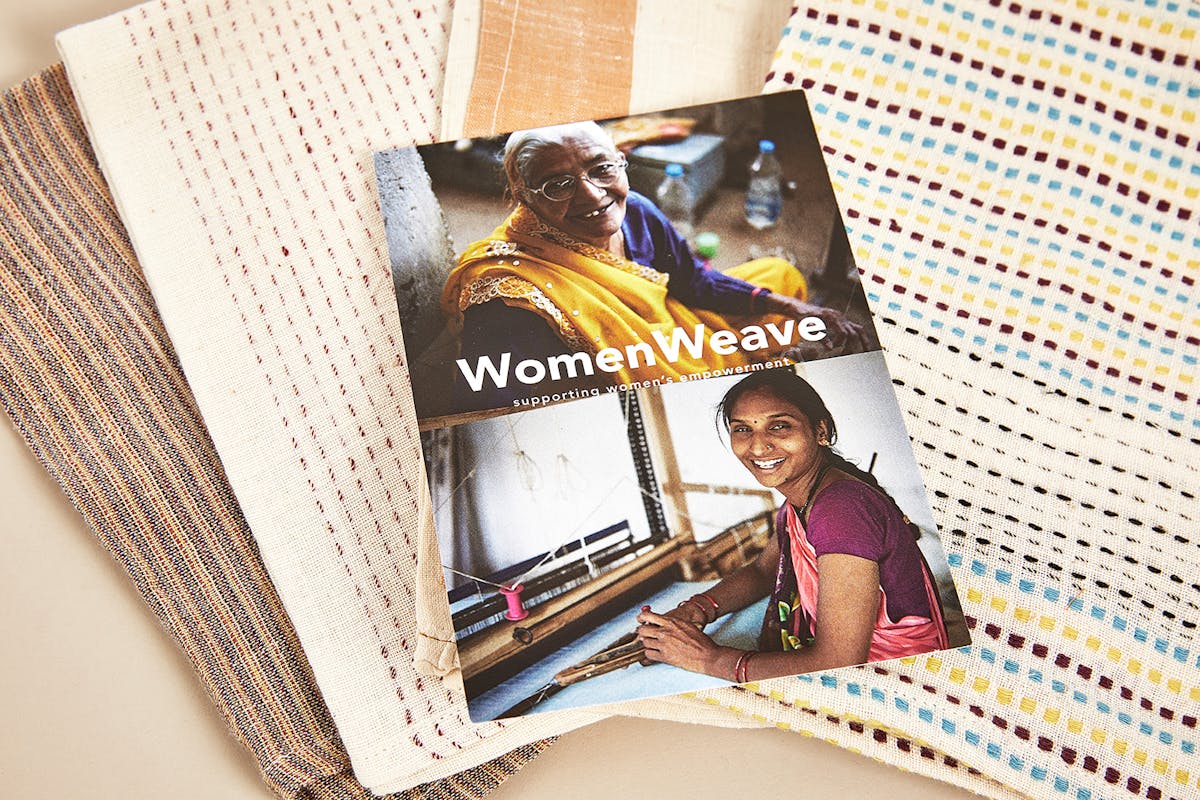 We'd love to hear your feedback on our 'Rewards for Good' program! If you have any suggestions or recommendations, please let us know by emailing our Customer Service birds on customerservice@birdsnest.com.au 
Love, the birdsnest girls x
Rewards Program
For every $500 spent on non-sale items at birdsnest, you'll receive a very special gift with your purchase. We've put a lot of love into our rewards program so we hope you enjoy receiving your extra little treats!
MORE INFO