There's really nothing that compares to Scandinavian design, which is just one of the reasons we feel so lucky to collaborate with Netta Lönnqvist on the unique print designs that take centre stage in our exclusive label, Scandi bird. A chance meeting at a trade fair in Paris between our Production Manager Emilie, a talented print designer, Netta, and factory owner and entrepreneur from Pakistan/Sweden, Bilal, saw the inception of our exclusive brand Scandi Bird. With this chance encounter and an overwhelming mutual appreciation for Scandinavian simplicity comes a curated collection of pieces that reflect minimalism, functionality and modernity.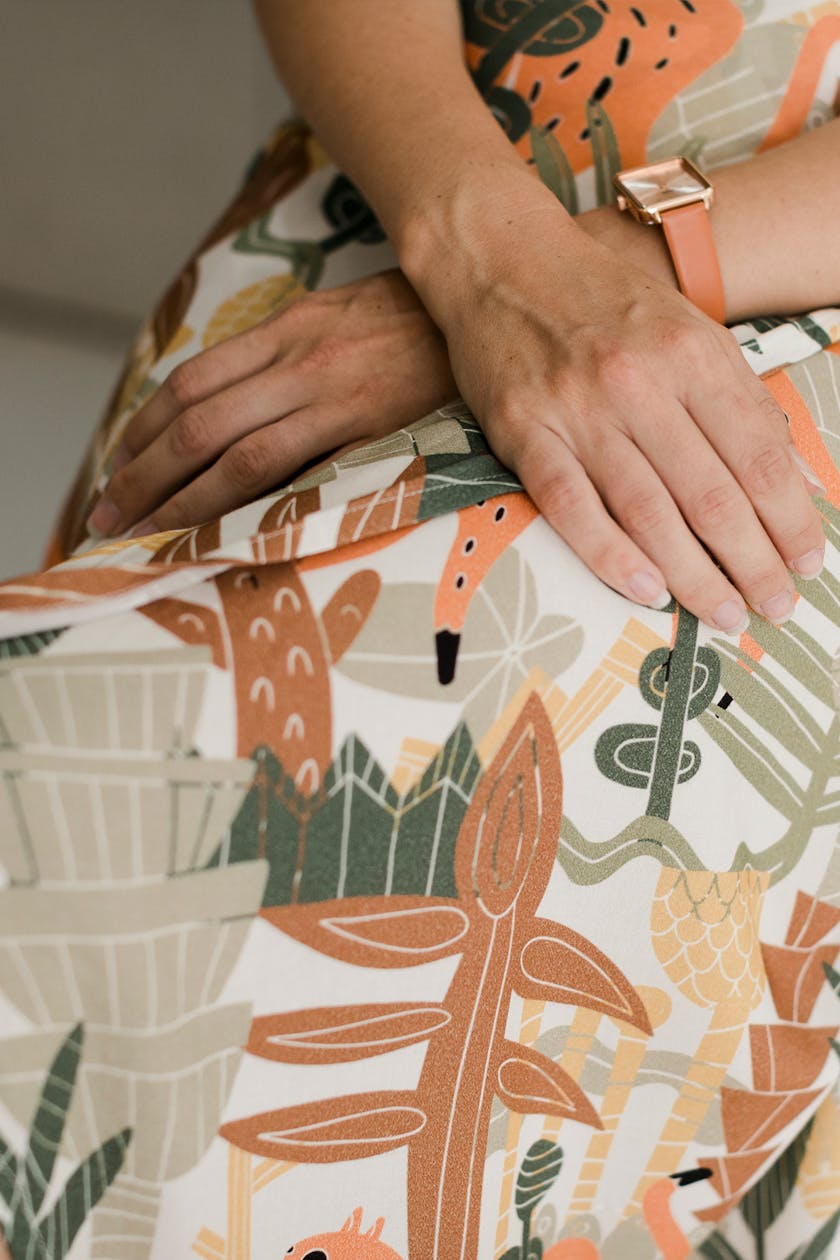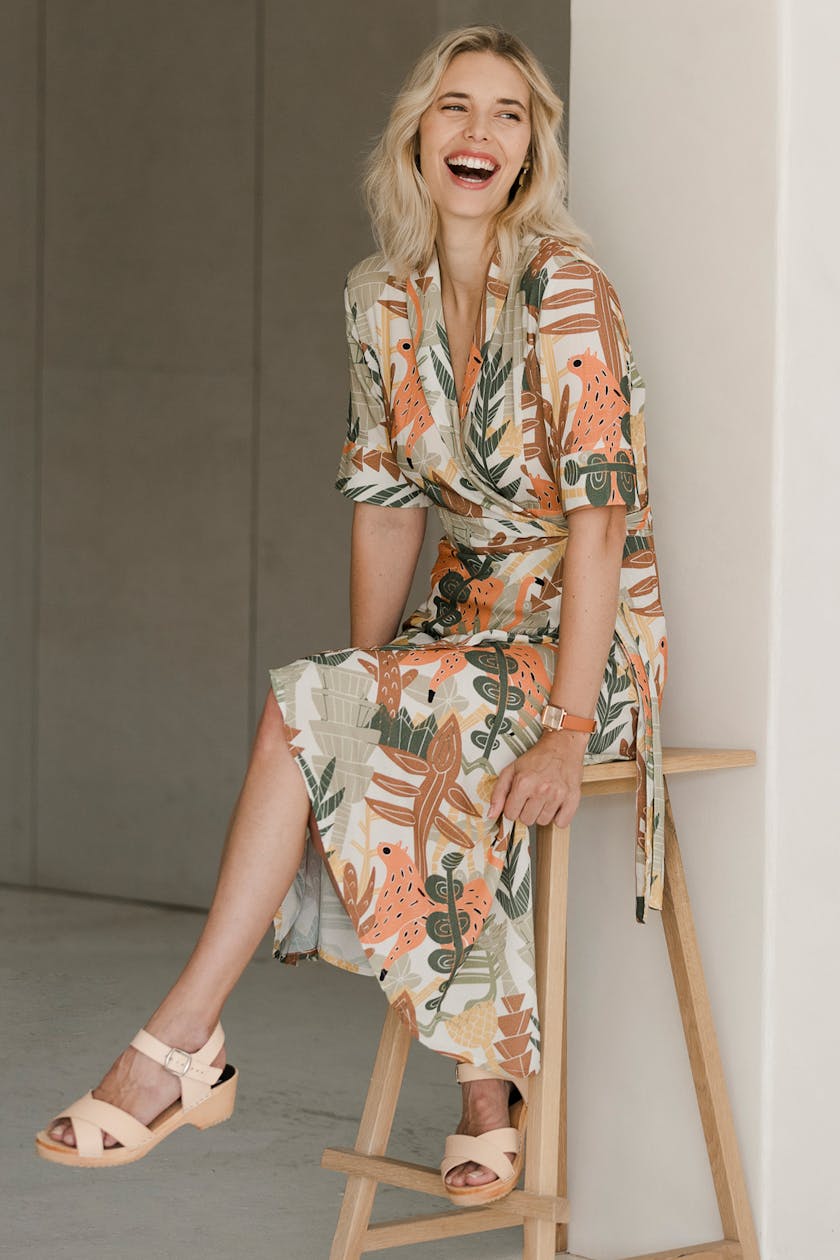 Born in 1982, raised in Helsinki Finland, Netta is a multi-disciplinary surface design expert and entrepreneur living in Sweden and is the creative brain behind the nordic-esque prints that come to life in our very own Scandi inspired label. Netta acts as our 'feet on the ground' in Sweden and very own, authentic Scandi Bird who believes good design is about finding a simple solution that works.
I'm a true Nordic girl, with my roots deep in the Nordic design tradition of simplicity and functionalism.
~ Netta Lönnqvist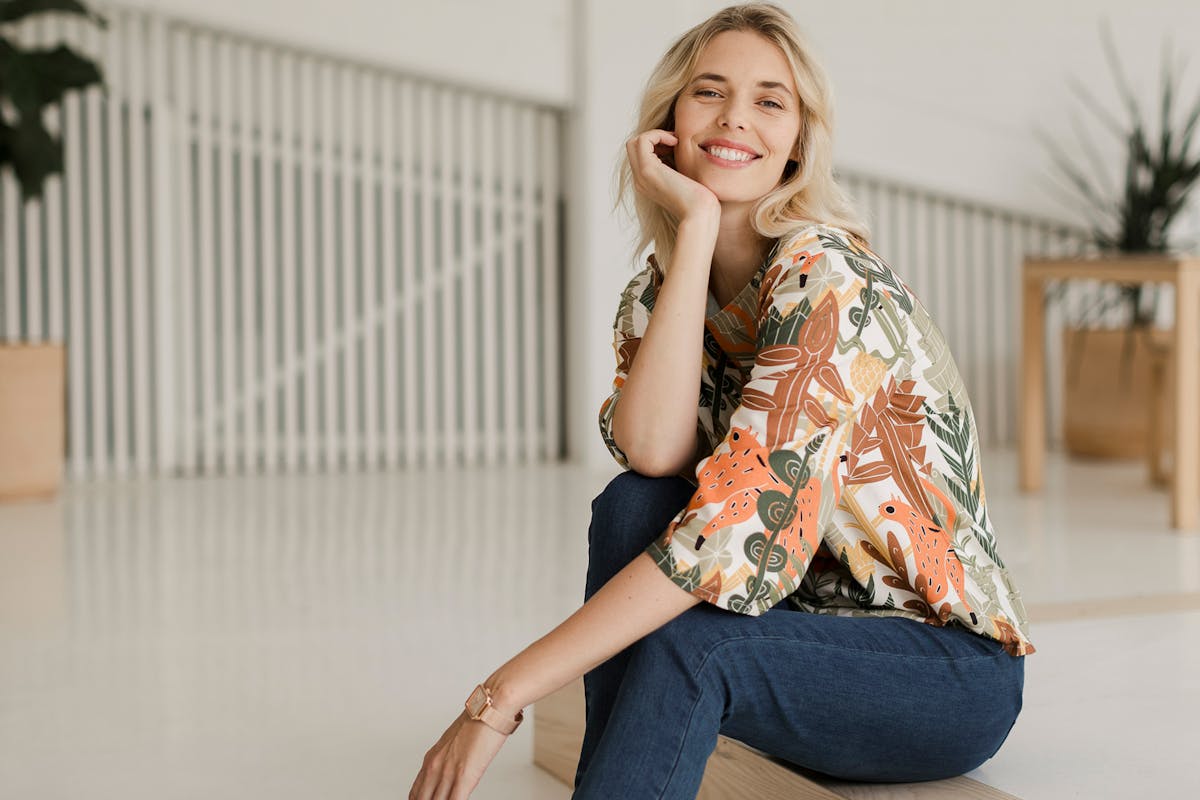 When it comes to textiles, even the most complex of scenes can be simple and joyful. It is this joy of simplicity and appreciation of nature that I wish to bring forth in my work. The patterns and materials connect you to nature, and their simple aesthetics means you use it for many years as a beloved item. I hope you'll smile each time you think of my designs.
~ Netta Lönnqvist
So how does one capture the essence of Scandinavian design - and turn it into something wearable? Well, first Emilie and Netta will start by discussing their creative direction, and then with some design ideas from Netta, formulate these ideas into a cohesive (and stunning) collection! Emilie then works on the garment design, drawing inspiration from simple shapes in the Nordic scene. Finally, Emilie will work together with the team in Pakistan to source fabrics and create the garment patterns. Just like that, Scandi bird is born - and she's a beauty!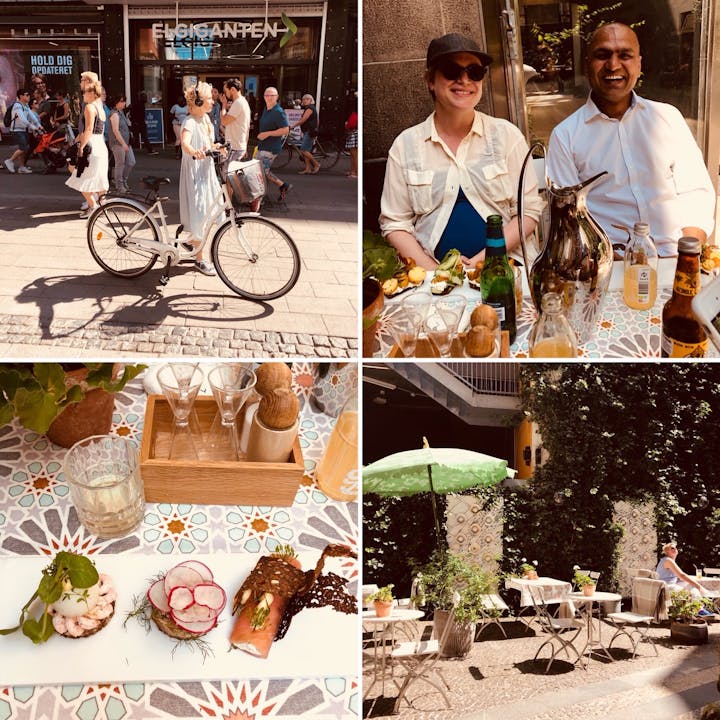 I feel very lucky to be part of this collaboration, and I am constantly inspired by Netta's originality and organic sense of nature in her print designs, and also the expertise of our workers in Pakistan. 
~ Emilie White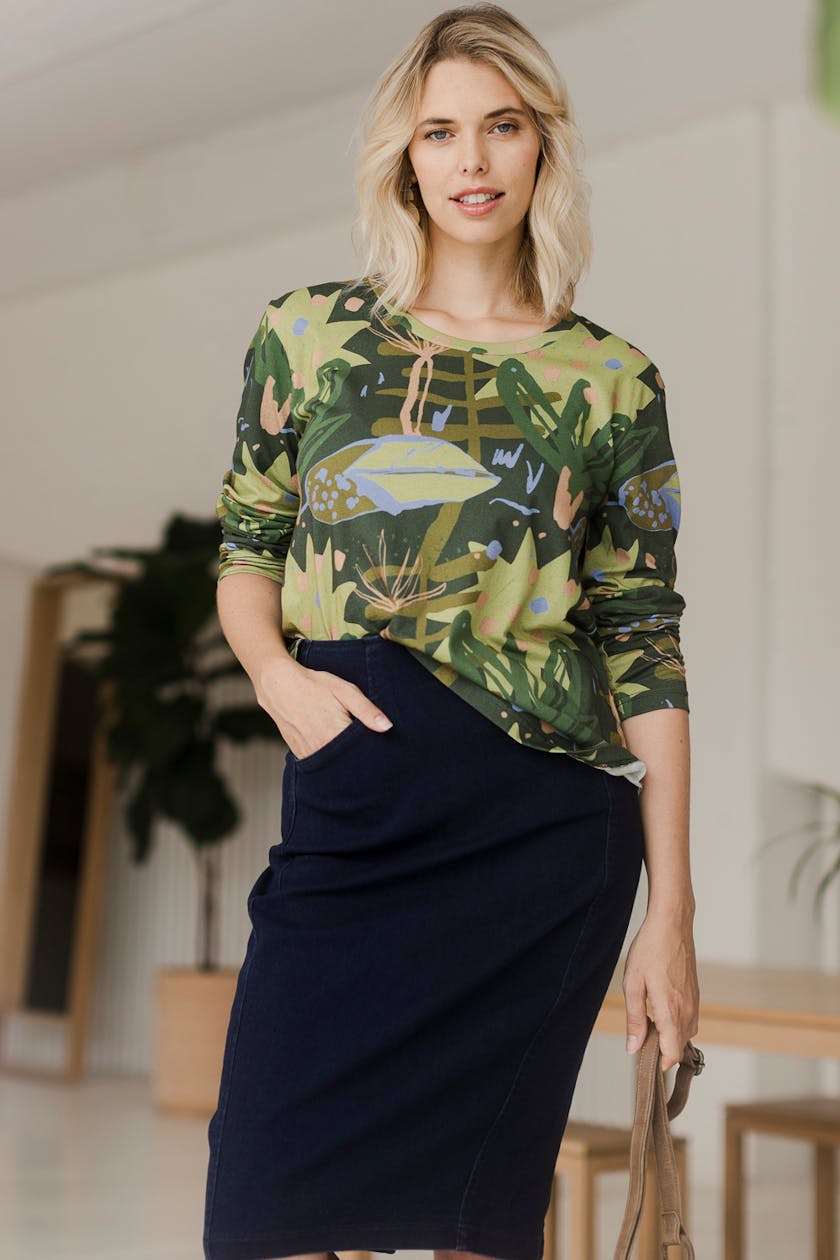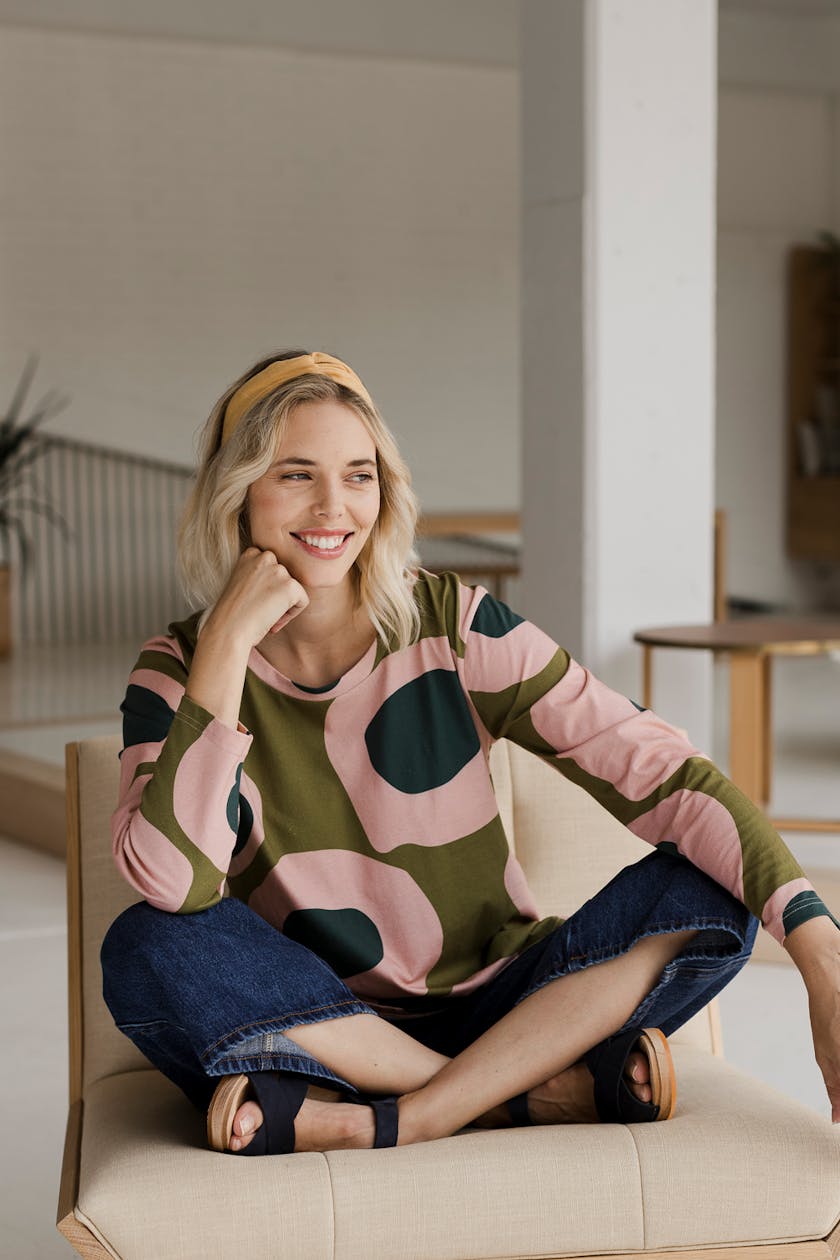 Our aim is to create modern & design led looks at affordable prices, bringing it all together with our mutual love for all things Scandinavian, and I think it is this collaboration that gives this brand its modern and unique edge
~ Emilie White
Jump to now and Scandi bird has well and truly earned its place as one of our most-loved labels in the nest! When looking through the dreamy and down-right stunning images from the latest collection - we are feeling oh-so grateful for that chance encounter between Emilie, Netta and Bilal!! Take a closer look at the latest collection from Scandi bird here.
Love, the birdsnest girls x