When it comes to glamour, there is no going past our exclusive label Moonlight bird! Full of exquisite event wear pieces, designed right here in Cooma, Moonlight bird has all your show-stopping pieces for the upcoming event season. Whether it's a cocktail party, wedding, formal function, special date night or you simply want to dress up - you'll be looking for any excuse to throw on some Moonlight bird and feel like a Hollywood star! We caught up with the designer Elle, who walks us through some of her dazzling pieces with the help of buying bird Steph!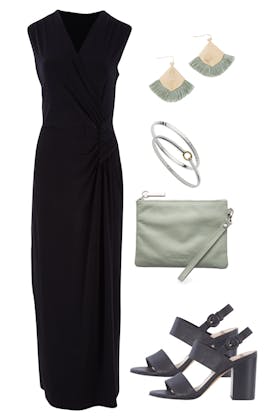 Moonlight Treasure
The brand new Elisha Dress from Moonlight bird is truly a piece you will treasure forever! Elisha is both classic and classy, with a gather at the waist and front overlay that promises to flatter your shape and hug your body in all the right places. With Elisha in your wardrobe, you will never be stuck without something to wear for all your special events! Elisha is available in size 8-22 and is 100% Australian made. Shop this outfit here.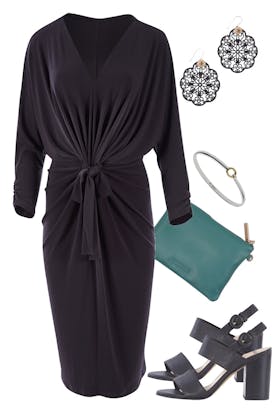 Nancy Style
Nice to meet you Nancy! The Nancy Dress from Moonlight bird is a close cousin to the famous, best selling Nadine Dress and if there's anything they have in common, it's that they're both absolute winners! Coming in two gorgeous colours the Nancy Dress is the ultimate cocktail look, balancing elegance and chic comfort! Nancy is 100% Australian made and available in size 8-22. Shop the Nancy Style outfit here.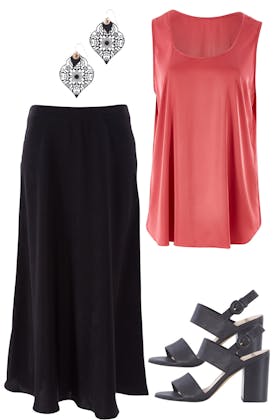 Rouge Chic
There's nothing quite like finding a winning eveningwear piece, that can also transform into a smart casual winner - and the Stephanie Skirt is just that! Made from a draping fabric with a slight sheen, the Stephanie Skirt can easily be a casual winner with a denim jacket and some sneakers, or be dressed up with heels and a blouse for your next special event. Stephanie is 100% Australian made and available in size 8-22. Shop the Rouge Chic outfit here.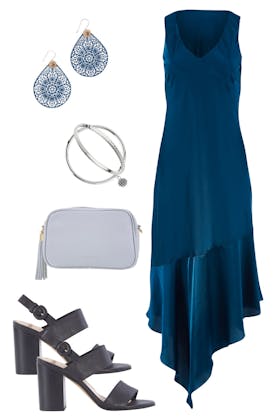 In The Moon Light
The Grace Dress from Moonlight bird is here to help you steal the show! Coming in a stunning, opalescent blue fabric, with a luxurious draping effect - Grace is simple yet show shopping. The timeless shape of this dress will see you through plenty of events, season after season and draw plenty of compliments with every wear. Grace is 100% Australian made and available in size 8-22. Shop the In The Moon Light outfit here.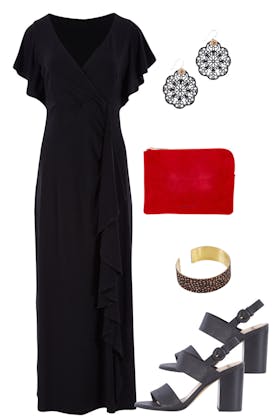 Cindy Chic
Dazzle and delight in the Cindy Dress from Moonlight bird. The Cindy Dress, is your key to classy and feminine style with absolutely no compromise on comfort. With a full, twirl worthy skirt, arm friendly flutter sleeve and a whole lot of stretch, this dress is your go-to for any summer events that require a little bit of glamour! Cindy is 100% Australian made and is available in sizes 8-22. Shop the Cindy Chic outfit here.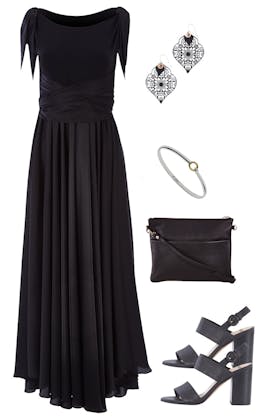 Chloe
And last but certainly not least, the Chloe Dress! Chloe is certainly a crowd favourite here at the nest, and with the endless styling options and dramatic, full circle skirt - there's no questioning why. With your choice of tying up the sleeves, leaving them as a cap sleeve, or pulling them down for an off the shoulder look, you can certainly get away with wearing Chloe over and over. The full, lustrous skirt with a slit in the front will make you look and feel like you're walking down the red carpet, while the sash at the waist will give you incredible shape! Chloe is 100% Australian made and available in sizes 8-22. Shop the Chloe outfit here.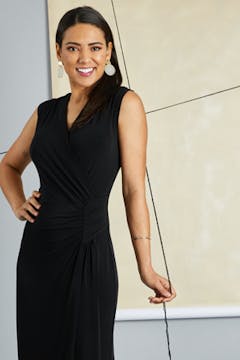 Moonlight bird
If you're ready to embrace the star within, take a look at our entire range from Moonlight bird to find the perfect piece for your next big event!
Shop Now
Love, the birdsnest girls x