Next to solving women's wardrobe dilemmas, our favourite thing to do at birdsnest is eat, closely followed by supporting all things Australian made. You can probably imagine then, how excited we were to shine a light on a fellow Australian family-owned business that exists to fill your bellies with family recipes made with quality ingredients and a whole lot of love!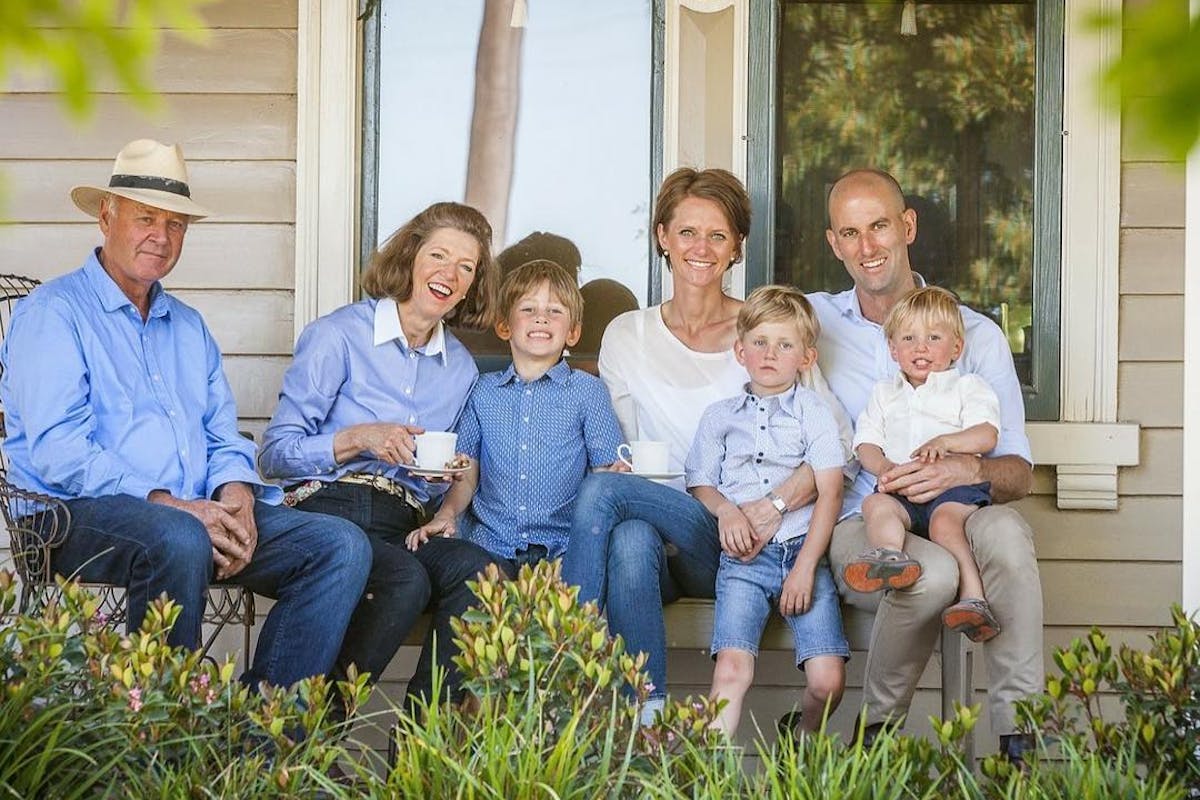 Springhill Farm was established nearly 30 years ago and began as a way for city kids to experience rural life, feed the baby animals, milk cows and try milling flour. The children's last taste of the farm was a muesli slice baked by founder, Jo Barber.
Today, things on Springhill Farm are a little different. The reigns have been passed down a generation by Jo and Ray Barber, with their daughter Fiona and husband James evolving the traditional recipes and distributing their products Australia wide, with Jo's muesli slice still a firm favourite.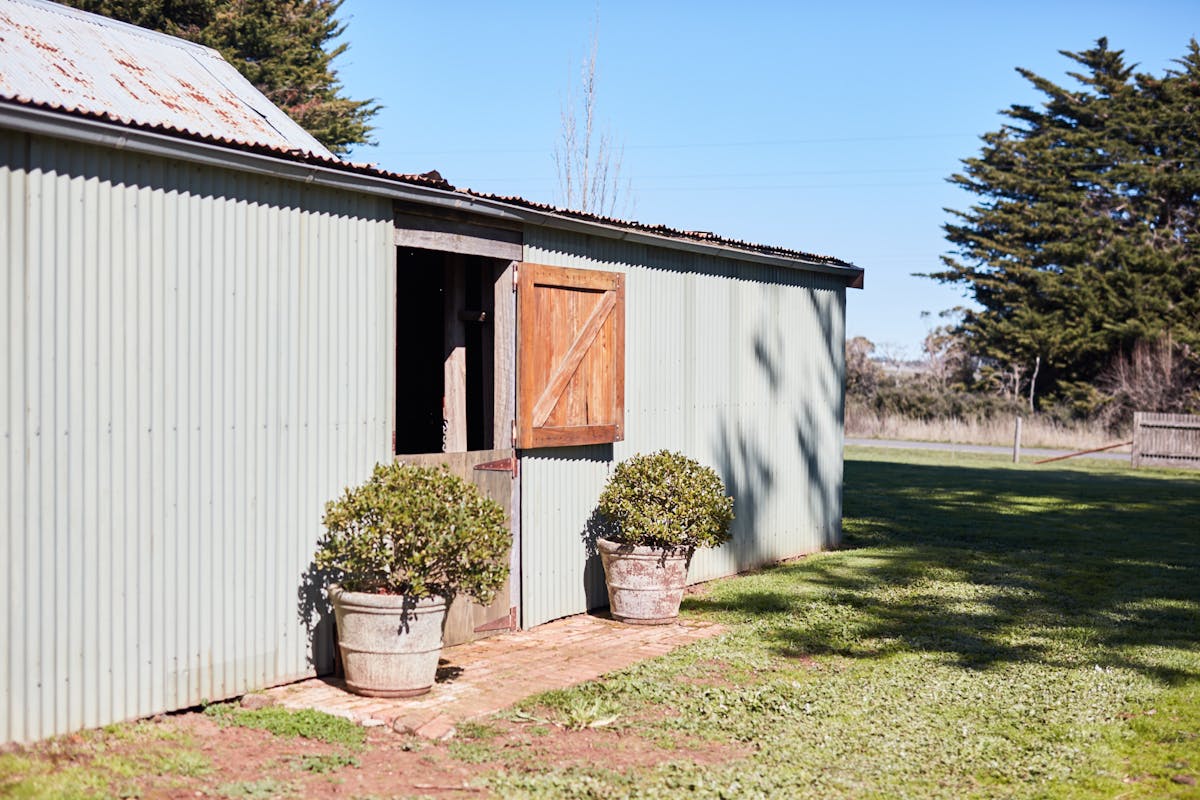 Fiona is a Jill-of-all-trades – she is a fully qualified physiotherapist and Pilates instructor, can shear a sheep blind-folded (well, almost!), and is a busy mum of four, Charlie, Henry, Freddy and Lucy.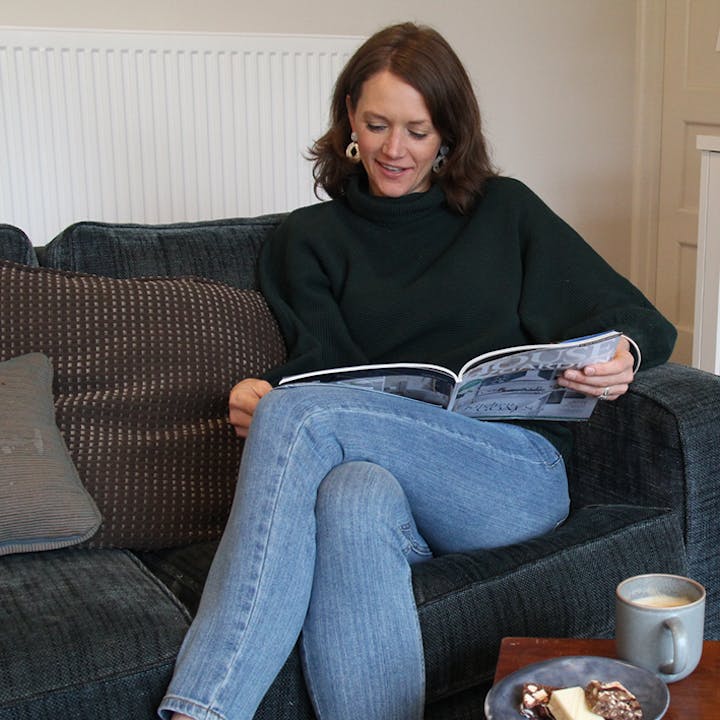 We sat down with Fiona to find out what it is that she loves about her business and how she balances her working life in rural Australia.
What is your favourite memory growing up on Springhill Farm?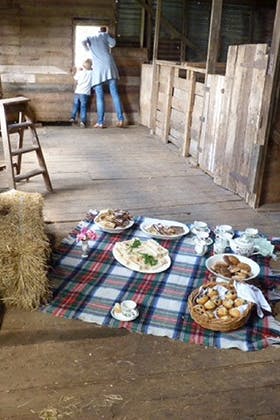 It's funny how events shape you, I remember my mum baking for the shearers when they came, tea cakes, scones, bread. It would probably be frowned upon these days to eat that way but it had everything in it that they needed to complete the really physical work - the food was always filling, delicious and wholesome.
Tell us - what is a day in the life of Fiona at Springhill Farm like since taking over the business in 2010?  
Very cliched but it feels that no two days are the same. James, my husband and I are still trying to find the balance between running a family business and juggling our four kids – to be honest it's our newest member, Bruce (our 3-month-old brown lab) that seems to be the most difficult at the moment.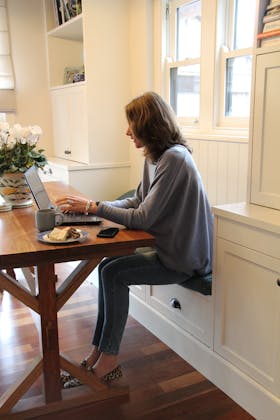 In one word, probably like many other mums and small business owners, I would say 'hectic'; from dropping off kids, taste-testing new products, conducting sales strategy meetings, refining our business strategy, doing the pick-up run (always with a Springhill Farm treat on the go), helping with homework, preparing dinner, wrangling bedtime routines and then a sneaky wine with James in the evening when the kids are in bed – is probably a fairly typical day for me.  
What do you think is unique about Springhill Farm?  
We love a good old fashion treat. With so many people telling us what we can and can't eat these days, and new trendy ingredients constantly coming out, sometimes you can forget it's the simply things that really make something special.  We have always been about having a treat, and making it a good one – taste is first and foremost in what we do. If we wouldn't sneak a piece of slice for afternoon tea, then you won't see us making it to go on-shelf.
What is the 'key ingredient' to running a family business?
Butter. Just kidding although I am a firm believer that good quality butter makes everything taste better. The key ingredient to our business is the people, we have been lucky enough to surround ourselves with great people who really understand what we are trying to achieve and are as excited about the little things as we are. We learnt very quickly that we can't do everything ourselves and we needed to give our team the autonomy and knowledge they need to make their own decisions.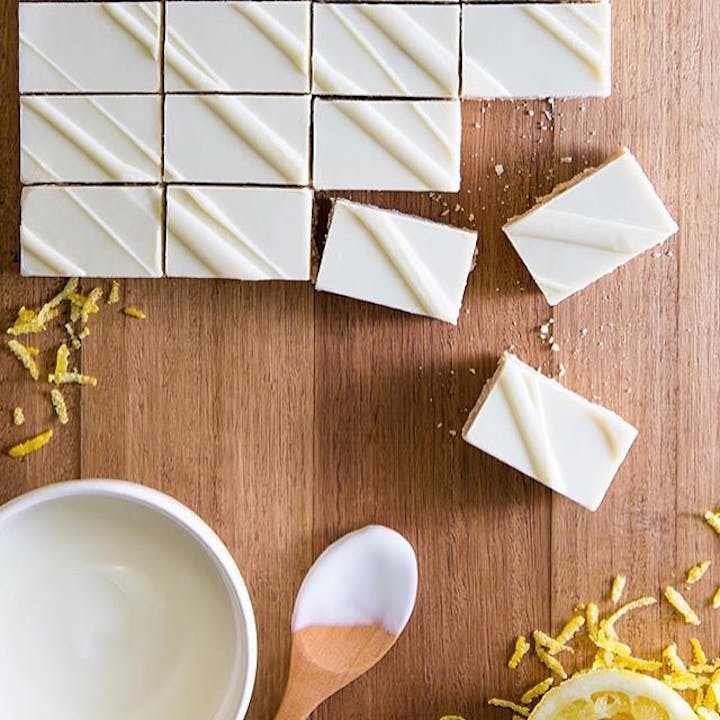 What is something about your business that makes you proud? 
Seeing people enjoying our slice – it still makes me smile every time. We were lucky enough to go on a family holiday last year and while onboard our Qantas flight they were giving out our slices as a snack. I was super excited listening to people's comments when they tried them, it was great; our boys were less excited because they can get them any day.
What are some of the challenges you face working in the Australian countryside?
Our slices are sold Australia-wide so our biggest challenge is logistics. Australia is such a wide, diverse country, making sure our treats arrive on our customers doorstep on time and in the same condition that they leave here is really important to us. I think that the perception of 'country living' has changed a lot over the years, there is more of an understanding from city areas about all of the great products, locations and produce that country areas have to offer and more business have been open to moving to regional areas which breaks down a lot of the barriers for businesses and definitely makes things a bit easier.
Would you say your lifestyle has a big influence on your wardrobe? 
Absolutely. My wardrobe needs to be easy and versatile.  Between school runs and daily life in the factory, I need items that are at home in both worlds.
What is a piece of your wardrobe that you can't live without?
My favourite jeans - you can't go wrong with a good pair of jeans, and I'm happy to pay a bit more for a good pair because I basically live in them every day.  Whilst I love getting dressed up for special occasions, I'm definitely most comfortable in jeans and a cosy jumper.