Step aside Romeo and Juliet, there's a new love story taking over and it's one for the ages!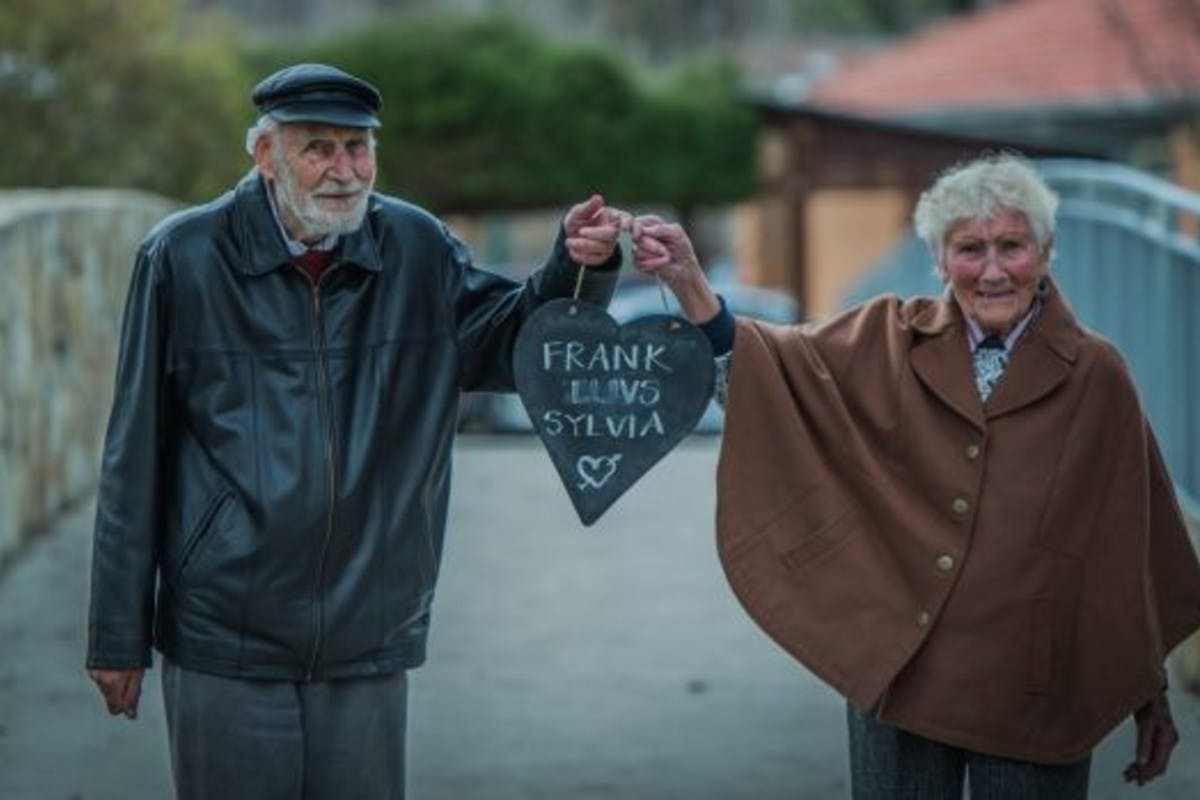 We first met (and fell in love with) Sylvia when she visited our Cooma storefront with her bridesmaids in tow to help her choose her wedding dress. Sylvia, 93, was finally marrying her sweetheart of 20 years, Frank, 88 - proving that it's never too late to find true love!
You might remember the story.. Sylvia became somewhat of a celebrity when we asked our Facebook community to help her pick her wedding dress. Yes, you may have seen her on The Today Show, in The New York Times, or on Buzzfeed… well just about anywhere on the internet!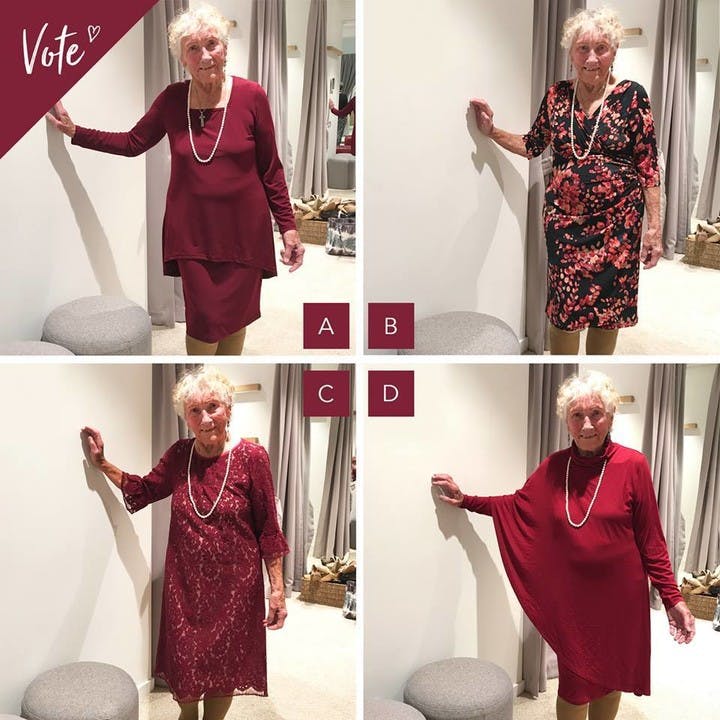 Frank and Sylvia's story is truly something out of Hollywood. The sweethearts of 20 years met in a seniors choir whilst on holidays and had been living together in Tasmania when they were forced to separate. Franks sister fell ill and he had temporarily moved to Melbourne to look after her. Back in Tasmania, Sylvia had a bad fall and struck her head causing her short term memory loss - she had forgotten who Frank was!
Sylvia's family moved her from Tasmania to a nursing home in Canberra to be closer to her daughter whilst a devastated and forgotten Frank stayed in Melbourne where he thought all hope had been lost.
I thought I was gone for good, as they say. That there was no hope
~ Frank, the groom
Four weeks after she had settled in at the Canberra nursing home, her memory of Frank returned. Sylvia begged the Nursing Home manager to help reunite her with her love and after four months they were reunited in Canberra.
Over their 20 year relationship Frank had 'many times' asked Sylvia to marry him. Sylvia had always refused, thinking that to take a new surname would be disrespectful to her late first husband. When he arrived in Canberra, Frank again asked Sylvia to marry him and after learning that she could keep her surname, Sylvia FINALLY said yes.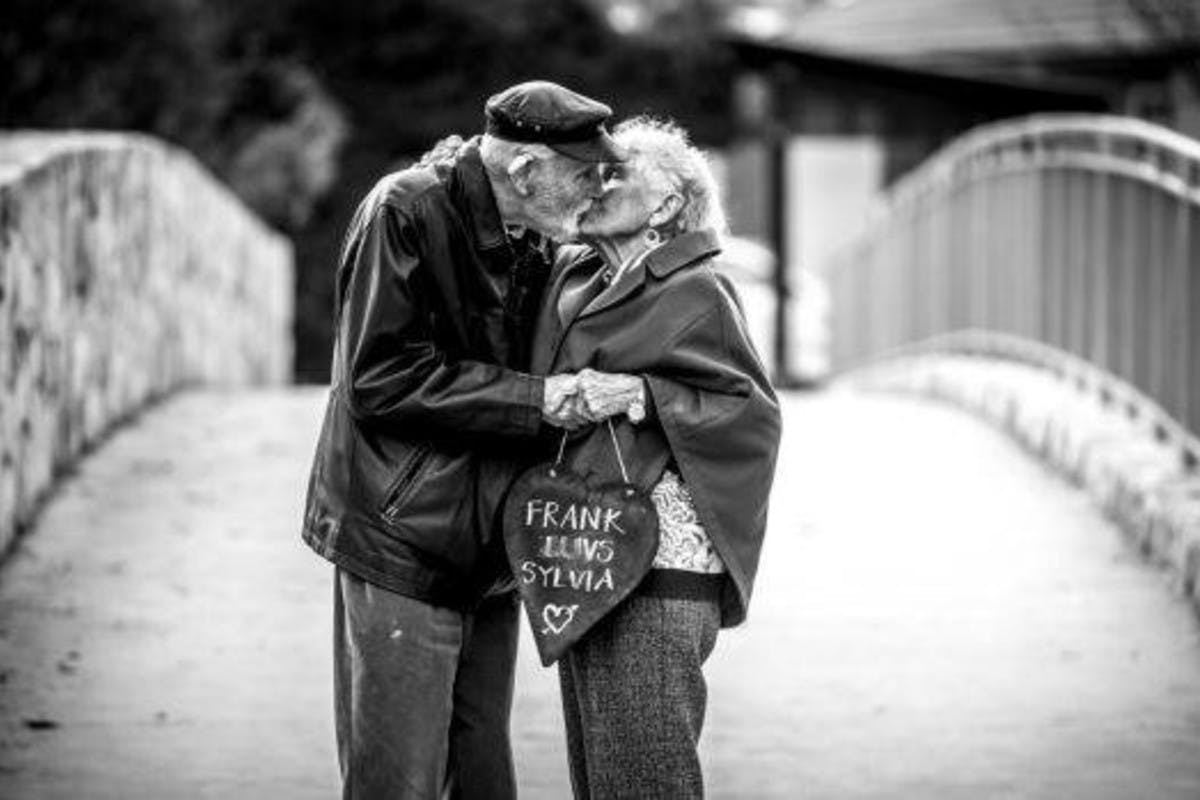 The winter wedding took place lakeside at the nursing home where they live together surrounded by their family and friends.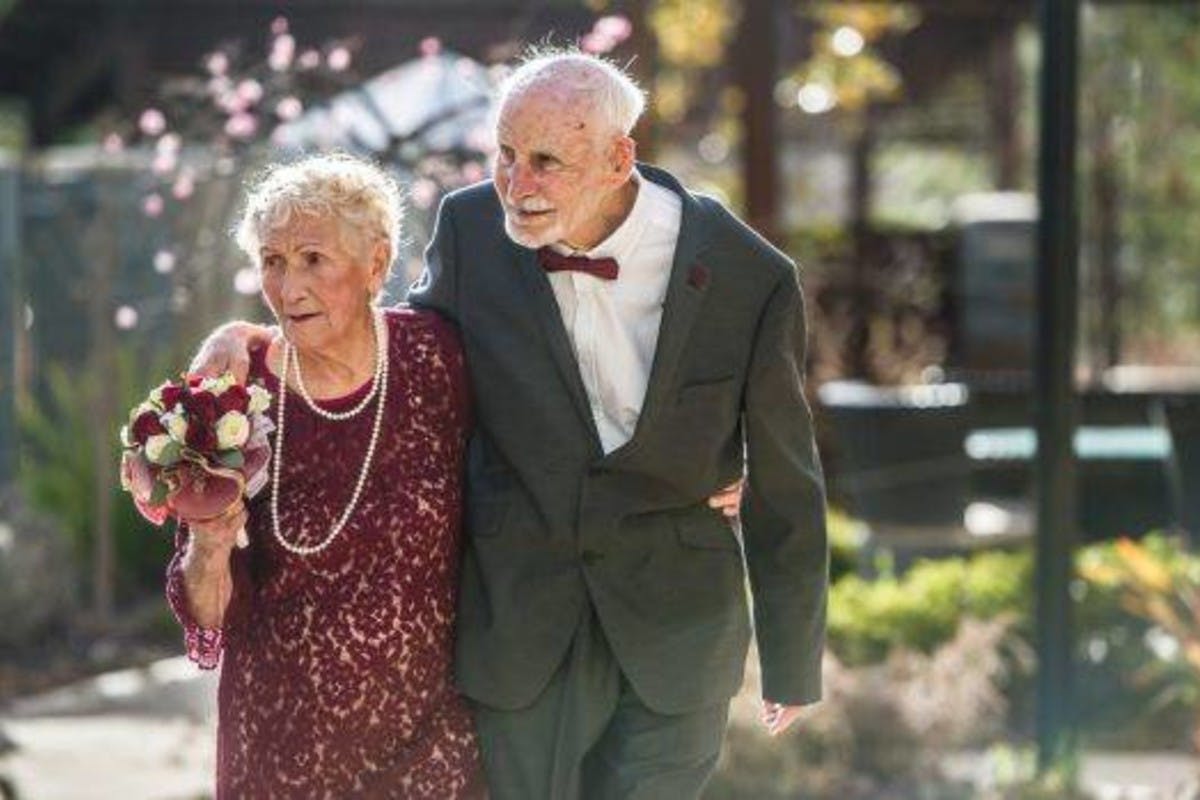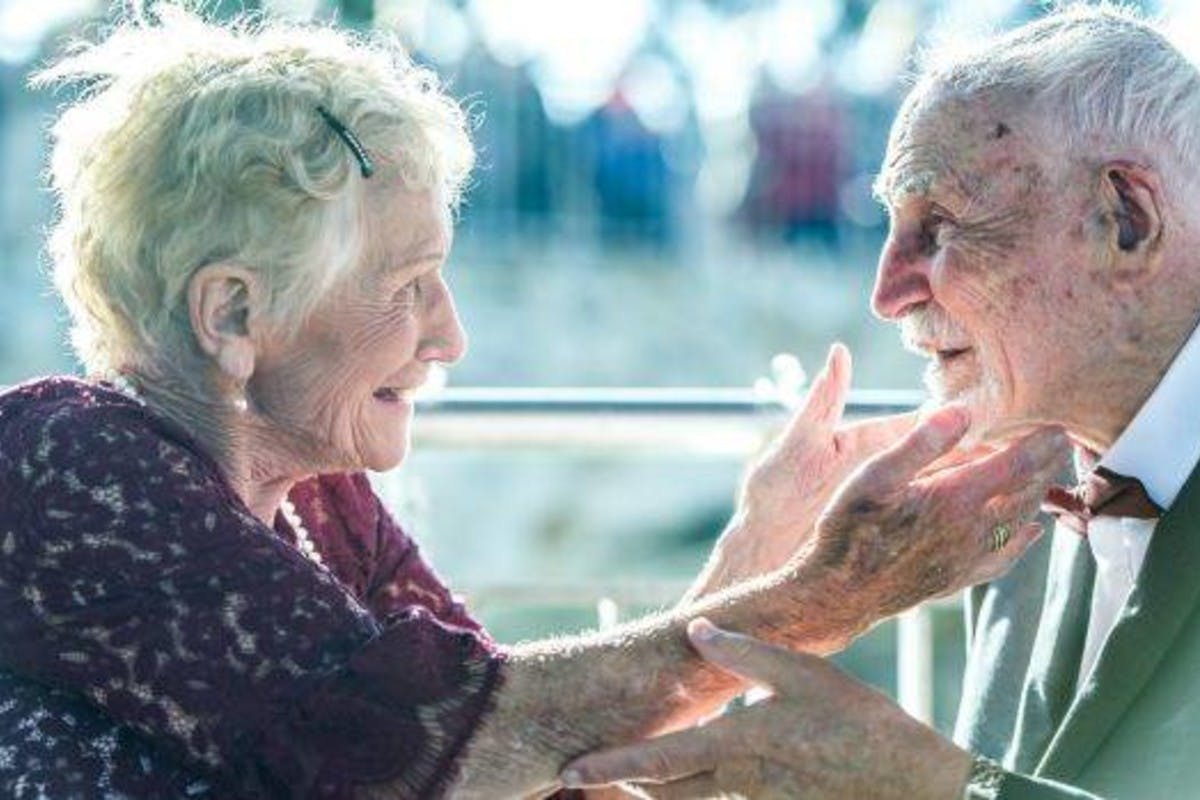 Oh, and as for the dress? Sylvia chose dress C for the ceremony and wore option D to her Hen's Party!
Love, the birdsnest girls x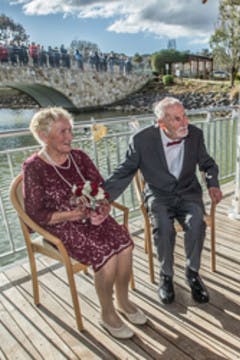 Canberra's 'Wedding of the Century'
Join in on Sylvia and Franks special day - take a look at the beautiful images from our favourite lovebirds wedding day.
Read More