Throughout history, swimwear has undergone some big changes. When bikinis were first introduced to society in 1946, the revealing two piece ensemble was considered scandalous, until it was adopted by women all over the world. 
Nowadays, we have seen the body image movement progress through leaps and bounds, with women of all shapes and sizes being encouraged to embrace their bodies. 
Swimwear has once again developed, becoming more inclusive where there are now many different styles, cuts and a greater range of sizes so that everyone can explore and find suits they feel comfortable and sexy in. 
Here at birdsnest, we've put together some styling tips of what to wear and how to wear it, with swimsuits to flatter and support women who have been blessed with curves and how best to show them off!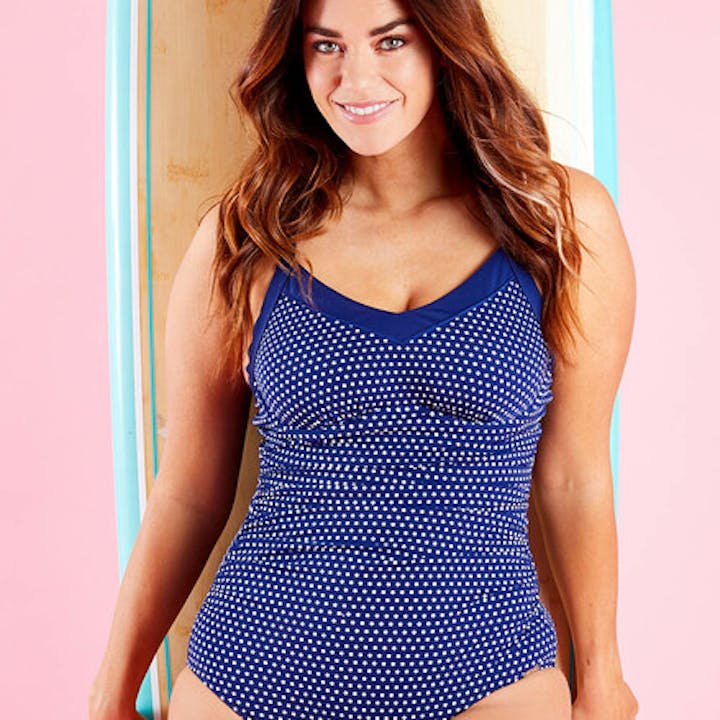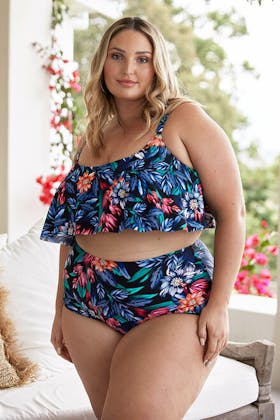 Adjustable/thick straps are great as they allow further support options. They work for those who want to boost their cleavage and the sporty spices amongst us who want to keep the girls firmly in place. Thick straps are preferable for those with bigger busts as they help balance the silhouette. Spaghetti and thin straps also struggle to offer that desired support. Shop the bikini set here!
Underwire and Padding are your best friends! While not everyone is a fan of underwire and padding in their swimsuits, the benefits for those who are shopping in the bigger boob department are that they provide additional support and ensure the girls stay where they're meant to be with no unexpected slips.
Lined swimwear is always a good go to as well. Who doesn't want that added peace of mind when it comes to swimsuits in general. Extra support and material works for those of all shapes and sizes, especially for those of us who have curves and are looking for a bit of compression as well.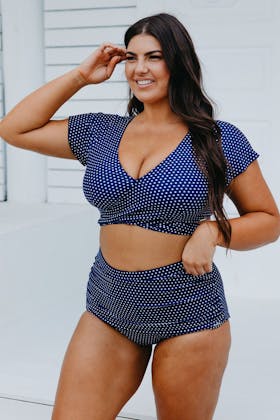 When it comes to the One-piece vs Separates debate, here at birdsnest we are loving the re-emergence of the one piece. They have plenty of sex appeal and can flatter certain areas and draw attention away from others in ways bikinis struggle to do. Having said that, for those of us who aren't a fan of the white tummy and are chasing the perfect tan, bikinis are the way to go. Separates also allow you to customise your fit which can make all the difference.
Swim dresses/Swim shorts are another new style that is becoming increasingly popular and can offer that little bit of something different. If you're someone who wants a boyleg cut or something playful these are a great option, a lot of these styles offer tummy control and can often be more flattering to curvaceous figures.
In truth though, the perfect swimsuit and what to wear comes down to what you feel most comfortable in, confidence is always your sexiest outfit! Remember, Marilyn Monroe was a size 14 and made swimsuits look sexier than ever! Embrace the curves we say!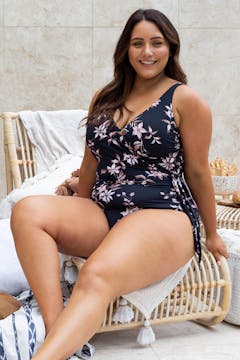 Shop Swimwear Styles Here!
Wide range of styles that suit curvy and bigger boobs, sizes from 8-22, you're sure to find the perfect swimsuit for you!
Shop Swimsuits here!