This is the bold fashion piece your wardrobe needs this season. Perfectly fusing classic and modern design, the Belle Abstract Dress Coat from Belle bird offers nothing but luxury and comfort, with a healthy dose of head turning print. A bold, abstract print is not to be underestimated - here's how to wear it.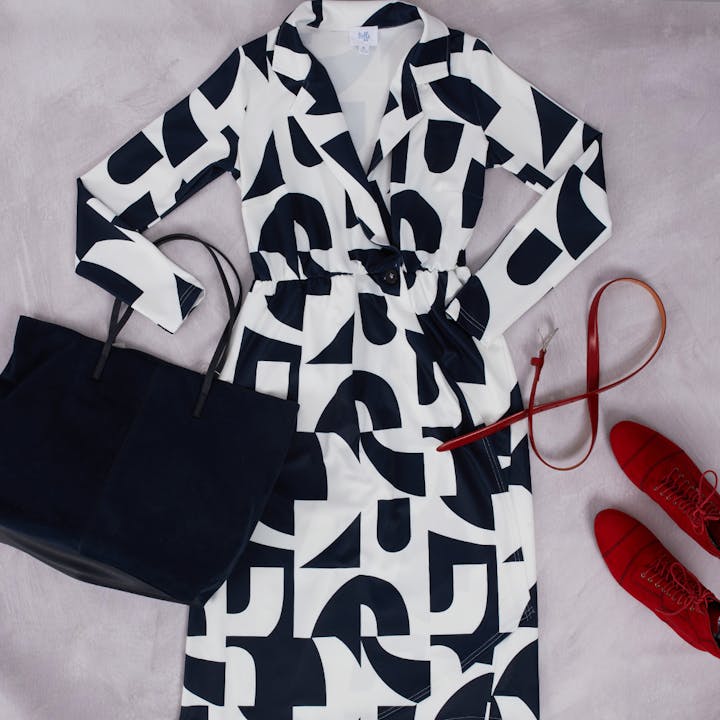 Now is the time to go bold - you know this gorgeous statement piece deserves it! There's no better colour combo than classic navy and red. The red accessories will help make your outfit sing just that little bit louder (in all the right tones), and add a touch of 'spunk' to this already eye-catching outfit. Adding the waist belt will give your figure that little extra definition it needs and help break up this bold pattern.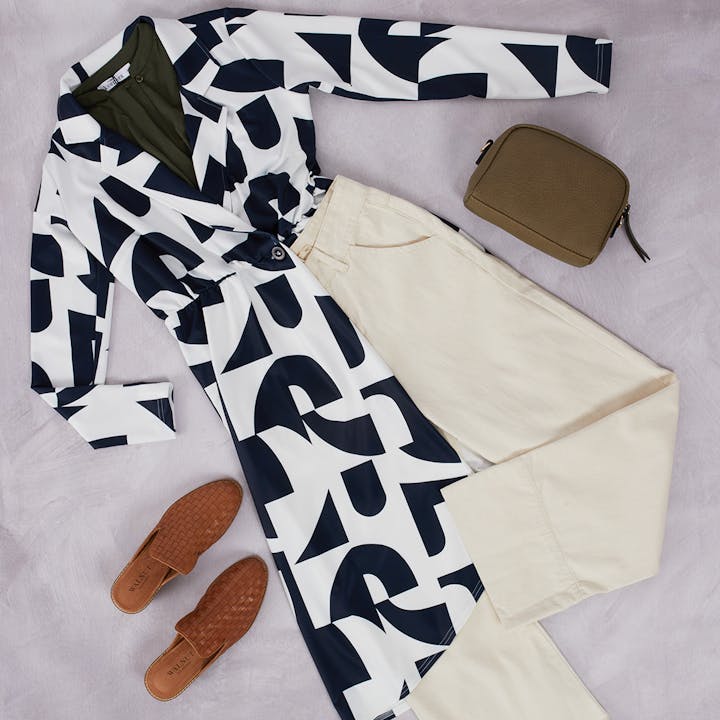 Denim is an obvious styling companion for a statement piece like this. Ditch the usual blue denim and go for something a bit more fresh, like the Cotton Straight Leg Pant from Natural for birds. The always reliable earthy tones of beige and khaki, pull together an outfit that is both chic and modern, and undeniably wearable, no matter the occasion.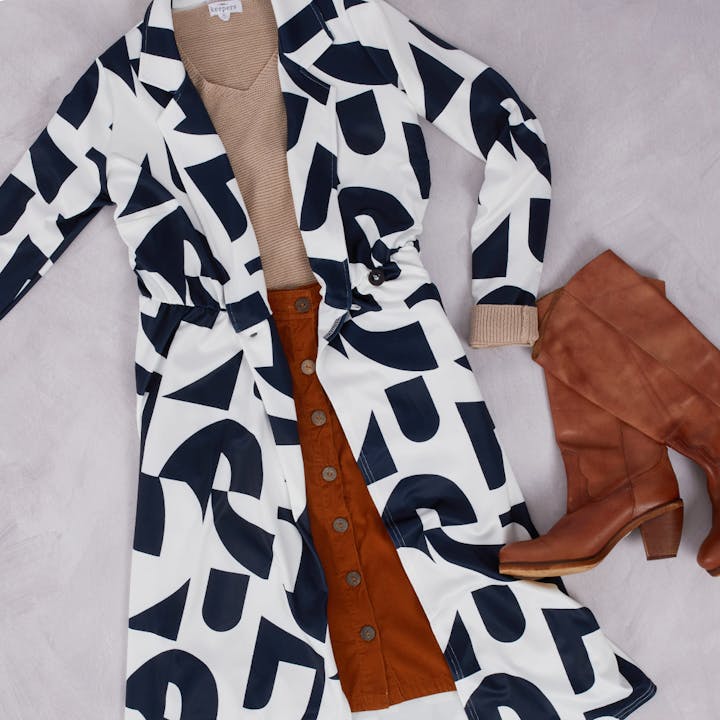 Keep the colour palette tonal, styling the Abstract Dress Coat with a classic beige sweater and cute button up mini skirt. A pair of knee high boots not only adds a little extra warmth to your outfit, but also creates a polished finish.
The Belle Abstract Coat Dress is just that little touch of luxury your working wardrobe needs. Teamed with this season's favourite colour, mustard, and some classic styled accessories, this is an outfit that screams strong modern woman.