If you feel like skinny jeans are a challenge to pull off, we are here to tell you that EVERYONE can look fantastic in skinny jeans - especially you!
We speak to too many women who are scared of this popular style of jean, but you don't have to be! We're excited to show you a few key styling tricks to help you confidently show off your beautiful body and flaunt your style in your skinny jeans!
Firstly, it's so important to take the time to find a pair of jeans that fit right - so try on as pairs as you can until you find a pair you love! If you're new to the world of Skinny Jeans, our top two tips for you are:
1. Choose a jean with some STRETCH
A little stretch in the fabric will mean your jeans flow smoothly over your legs without creating unwanted lumps or bumps. So not only will they be comfortable and flexible, but also super flattering!
Choosing the right colour skinny jean that you feel confident in is key! A great place to start is with a darker wash denim. Wearing dark-coloured clothing can visually minimise body areas, so a dark or black jean is a really slimming option!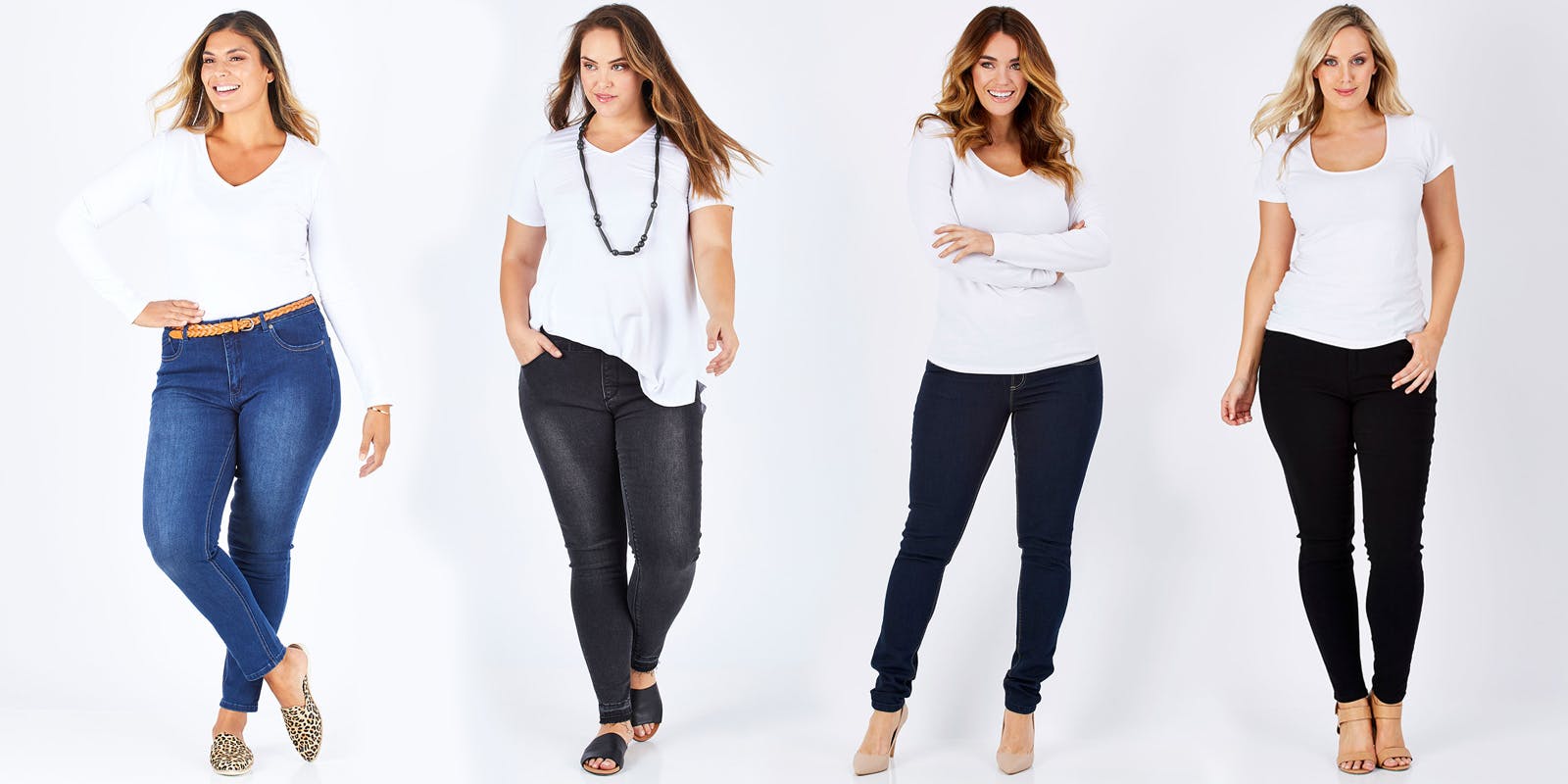 You CAN rock a pair of skinny Jeans, and it doesn't have to be a challenge! Just stick to the golden rule:
GET CREATIVE WITH LAYERS AND TEXTURES!
~ Sandy - Style Fix Wingbird
Here are our four top styling tips to help you have fun with layers and textures and find your confidence when wearing skinny jeans.
Cardigans, capes and kimonos are not only super stylish but will have your figure looking its best by skimming over your curves.
Don't be afraid to use accessories like a colourful scarf to add different layers to your outfit and draw attention from below.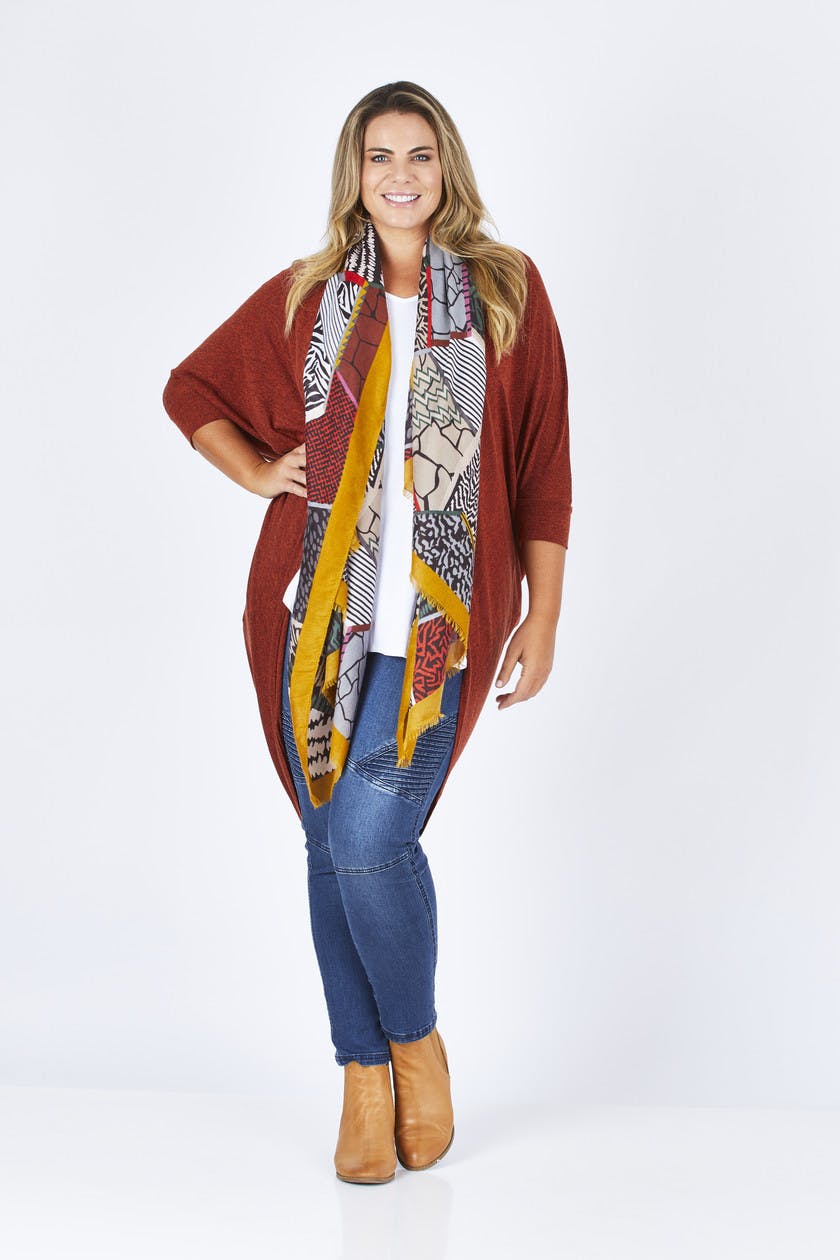 Another way to get creative with your layering is to include your favourite Summer Dress and wear it as a duster. Again, the long line style will skim over your curves and act as the 'main event'.
If wearing black jeans, carry the black through to your footwear. Add a black boot to elongate your legs and give you a little extra height.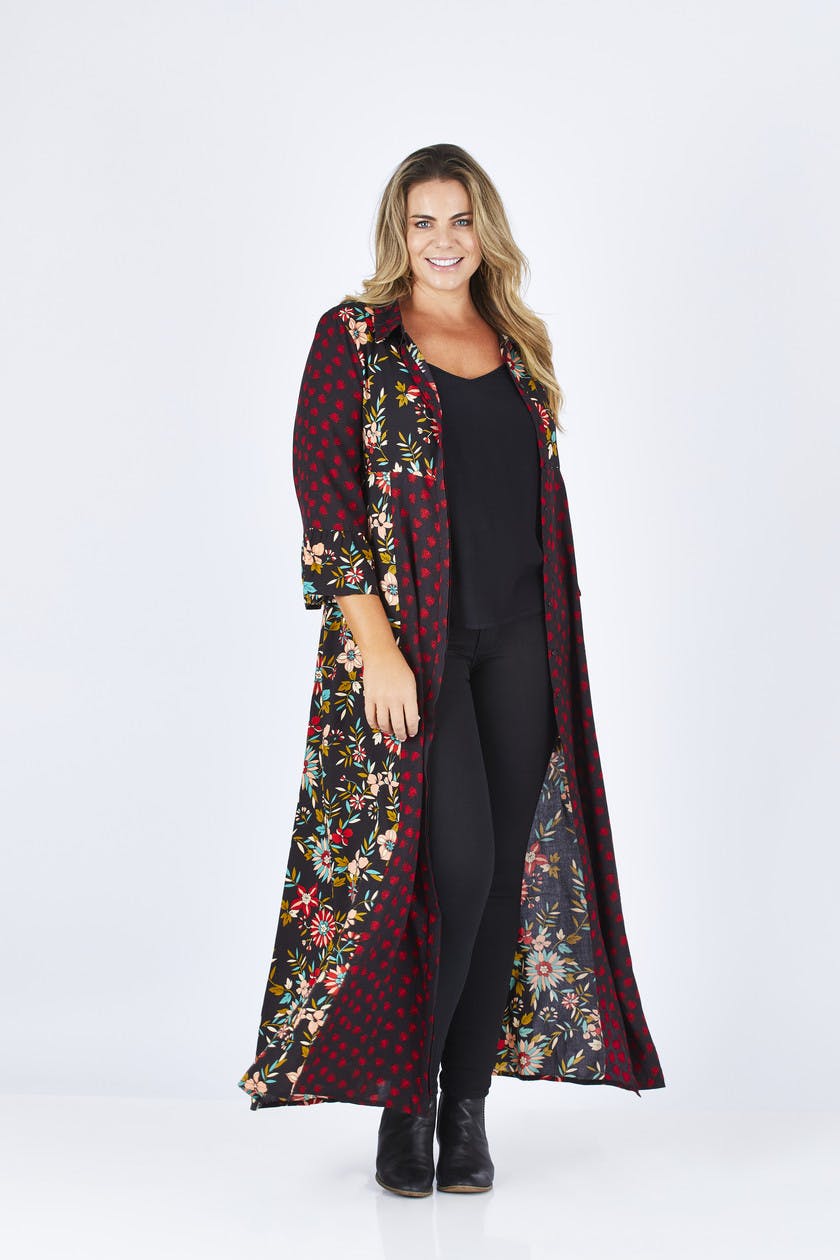 2. Add Texture & Accentuate
Just because you're wearing skinny jeans, it doesn't mean that your legs have to be the main feature! Don't be afraid to wear something with a little more volume up top as this will balance your proportions and draw attention away from your legs.
If you're after a little more shape, try cinching your waist by adding a thin belt!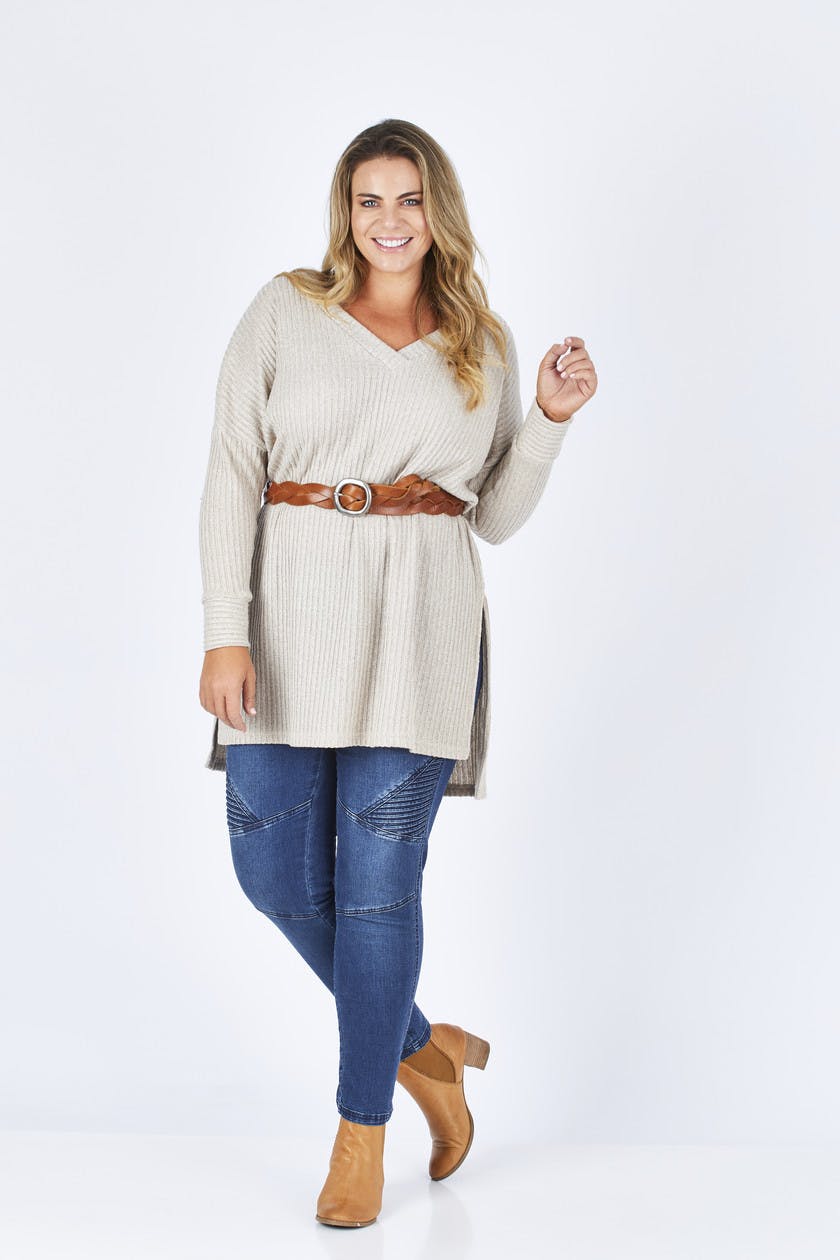 3. Never be afraid of PATTERN
Wear a pattern up top to create interest above your waist and distract from below!
It's also great to choose a top that hits your body at the lowest point of the hip to extend your torso. Try adding some coverage in the back to ensure you feel really comfortable and confident.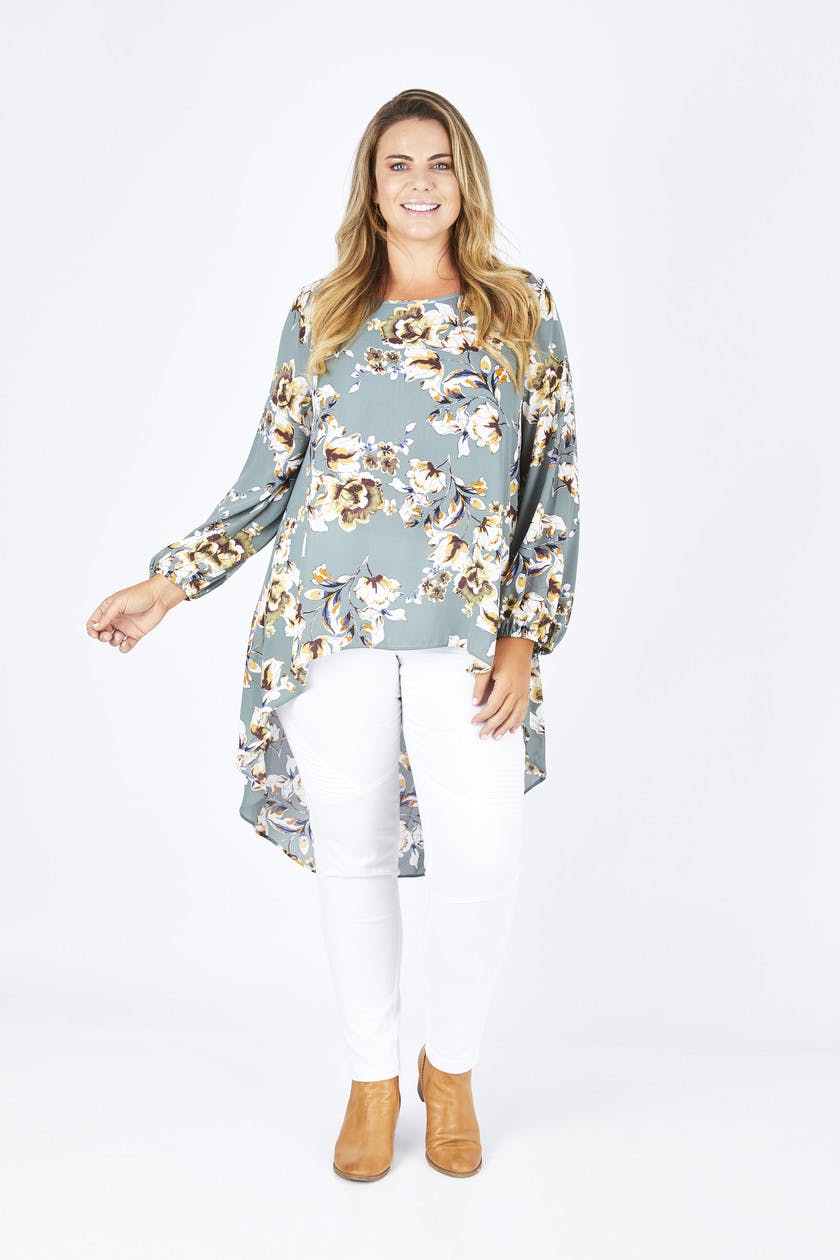 4. Create Flow & Add Structure
Slim your torso and camouflage a tummy by pairing a flowing top with your skinny jeans. A Peplum style top is perfect for this!
You can create a more structured look and balance your silhouette by adding a jacket that falls just over the middle of your hips.
And don't forget to use your accessories - add a statement necklace to add more visual interest to your upper body.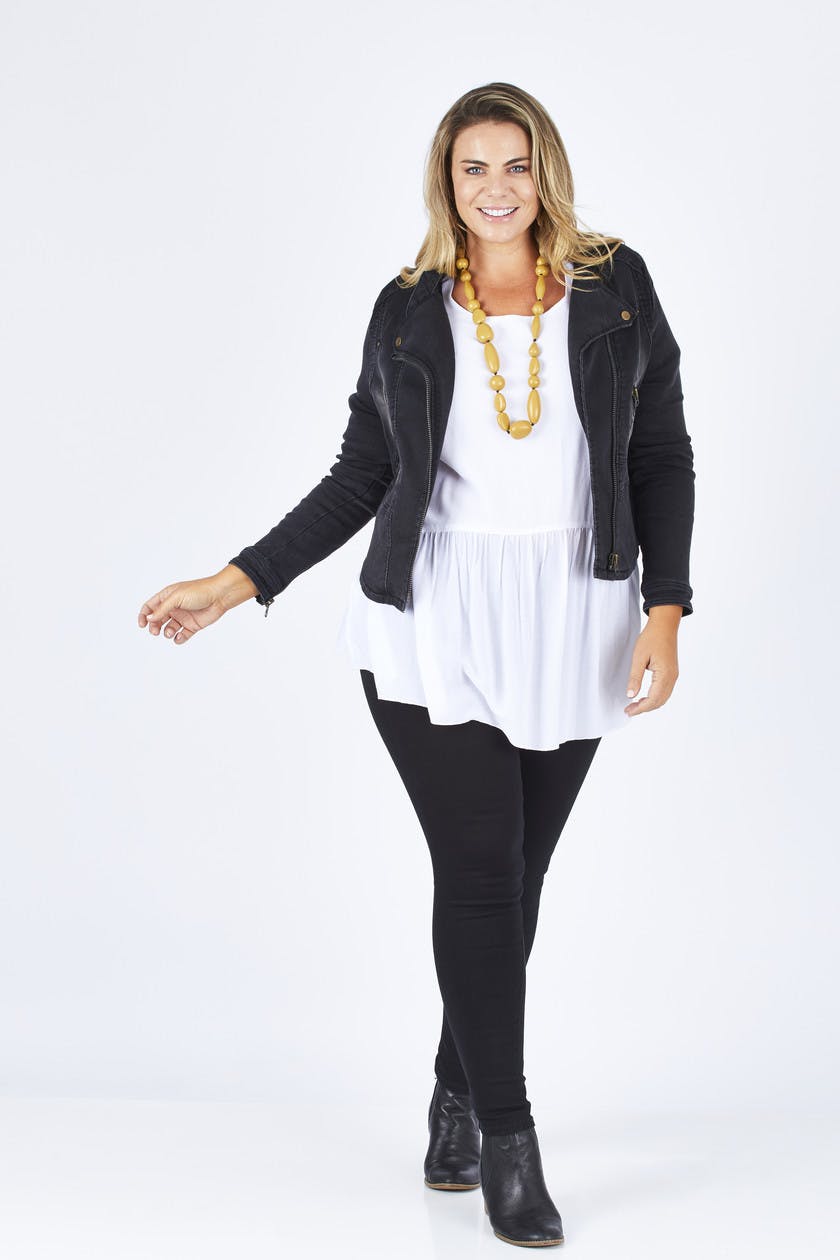 Are you feeling CONFIDENT yet?
Skinny jeans are for EVERYONE! So go on, try on that pair you've been eyeing off with the confidence that you will look and feel FABULOUS in them. Just follow that golden rule -
Get creative with layers and textures!