Some will think it's a blessing, others a curse BUT if you're a tall girl like me you may find it hard to find garments that'll fit your long legs, long torso or a combination of both. Many a time you've found yourself frustrated… with cold ankles. Yes, we know. Being tall doesn't mean it has to be extra hard for you to find clothes that fit, it just means that you might need to follow a few guidelines before you rush in to purchase. We've included some things to consider when shopping as a tall girl to avoid most issues, right down to the bare wrists.
A combination of height and body shape can assist in difficulty to find the right fit, recently we've given some insight into the most common body shapes and made some suggestions on outfits or what to wear for each unique body type, if you haven't already it's worth a read and may assist with wardrobe challenges. In regards to finding clothes to fit our gorgeous tall girls, we've done our best in finding you wardrobe solutions to minimise any angst and of course aid the 'ankle freeze'.
Generally here at birdsnest we would classify girls over 175cm as our tall girls, we allow you to shop by body shape and apply filters on the site that will take you to outfits suggested for tall girls. There's no hard and fast rule on who is considered 'tall' but we'd like to identify those who have difficulty finding extra length in tops or pants are probably going to consider themselves on the taller side.
Key wardrobe buys for tall girls
There are a few key items a tall girl needs in her wardrobe to ensure she's looking her very best, these curated pieces will help you to embrace your height and maximise your shape. Keep in mind, although you may have height in common with a lot of others, your overall body shape will vary and you can shop for your unique features through utilising filters on most shopping platforms.
This is one of the tall girl's biggest bug bears… finding jeans or even pants that will cover her ankles. In our travels we've been able to identify some great jeans we can recommend for tall girls based on our customer feedback combined with the knowledge and expertise of our shop manager. If you haven't already checked out our recent jean fit guide, it's worth a read with some great hints and tips on finding your perfect pair of jeans.
A high waist jean will always show off our tall girl's waistline, flares and straight legs will accentuate and draw attention to her long legs. It's always best to measure your leg length so you're definitely sure the jeans are going to give you the appropriate coverage OR when in doubt always grab a change room!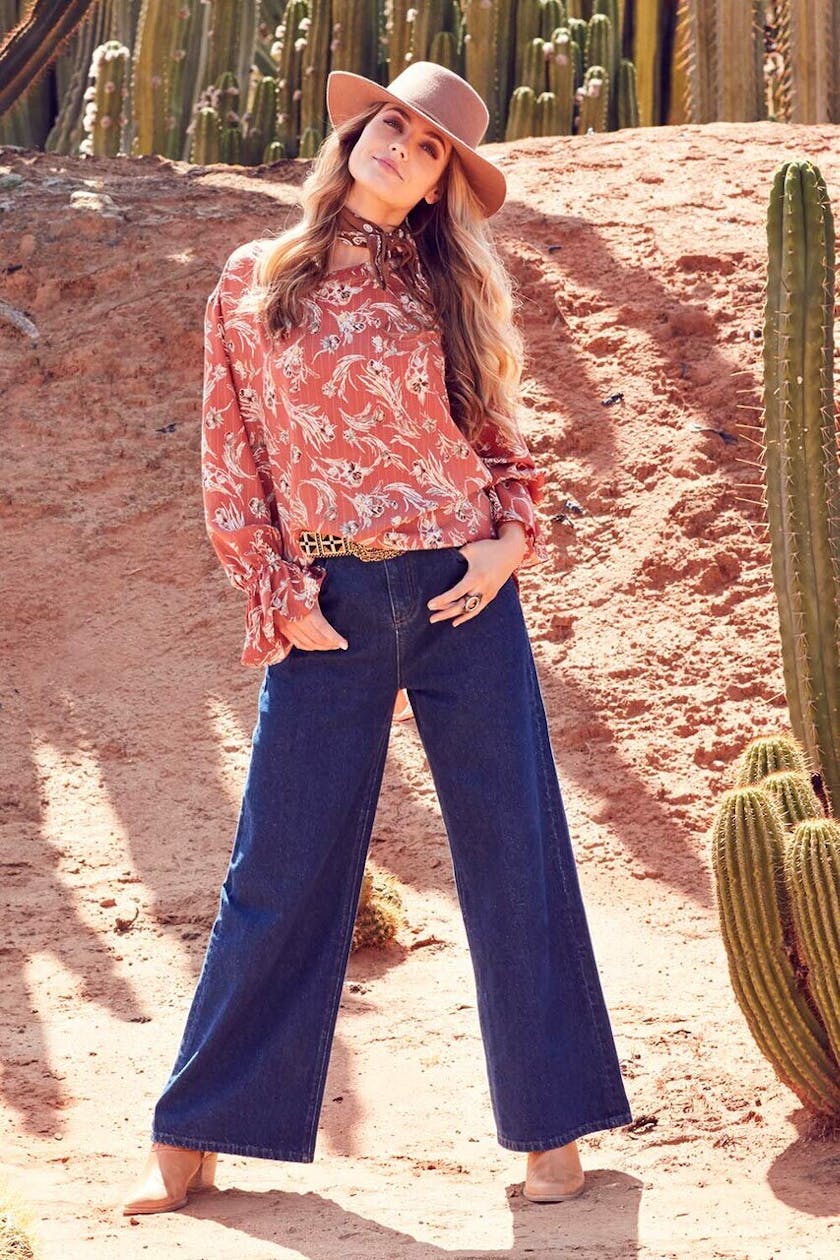 "Leg length is great for me being tall. I find all of boho bird pants fit me well at 178 centimetres tall"
~ Carly on the boho bird Happy Me Wide Leg Jeans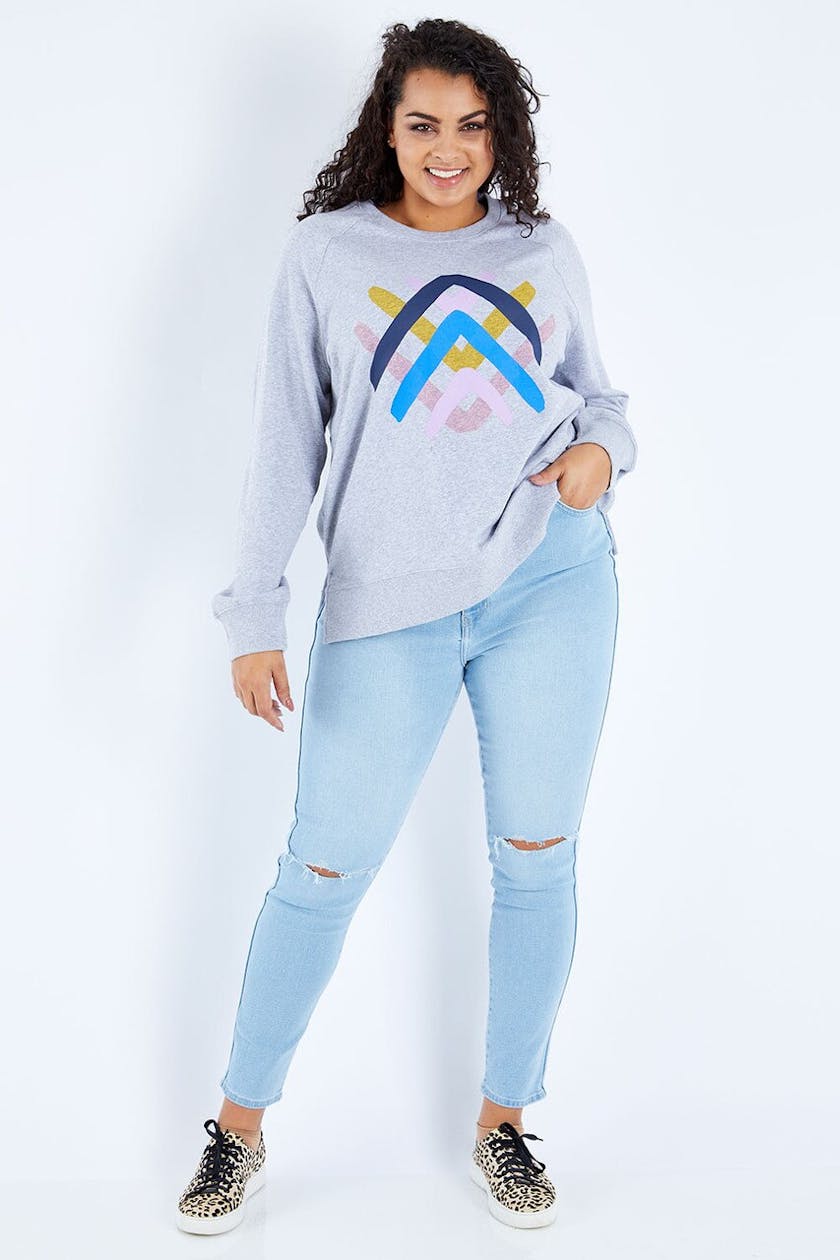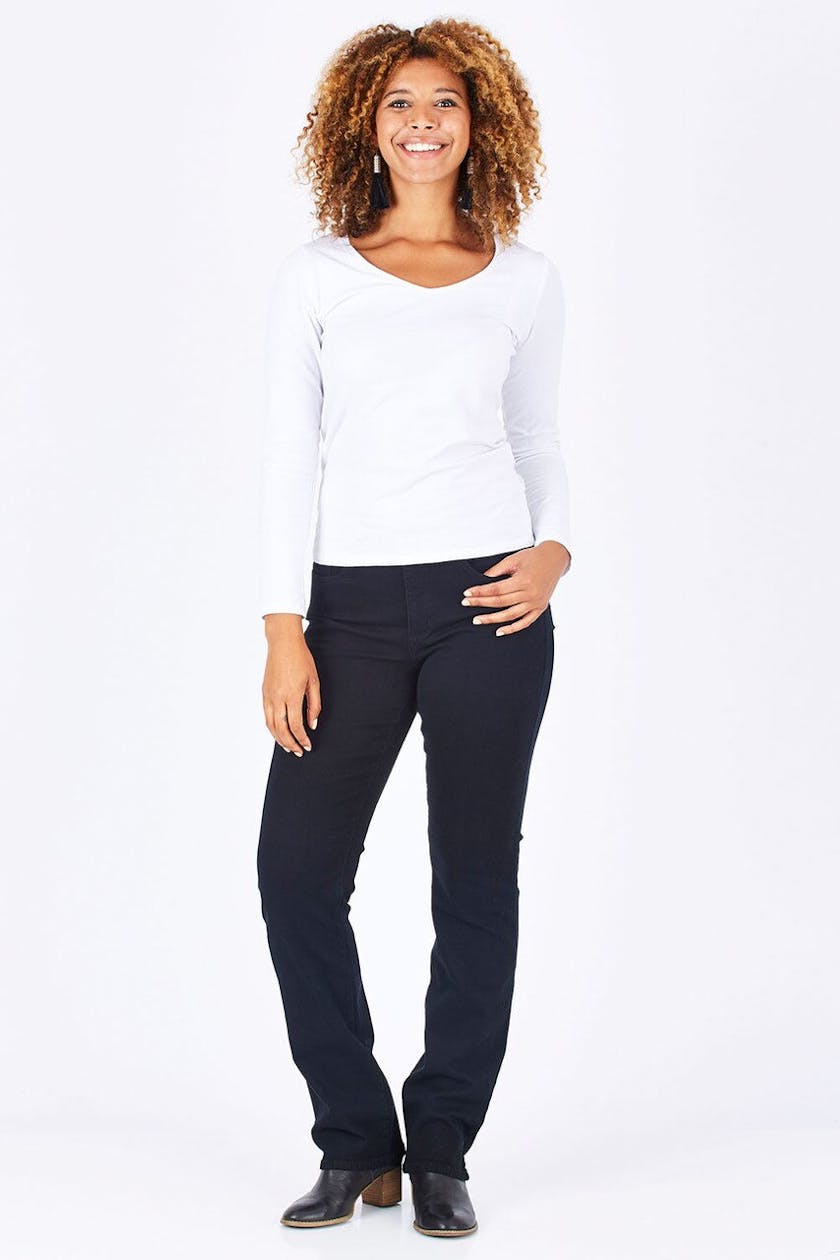 I'll admit it, as a long limbed woman myself I find the most frustrating thing about choosing a top to buy is the sleeve length. Sometimes I can get away with them being a little short, however there are just some makes in a full sleeve that leave me bare wristed and the top half way up my forearm. This brings me to our next point, three quarter sleeve tops can be great for tall girls to negate this issue. Tunic style tops and blouses are also fantastic as they generally have more material length down the torso which may look too long for shorter ladies but will help out our tall girls, the v-neck styled top is another great alternative to draw attention to a longer neckline.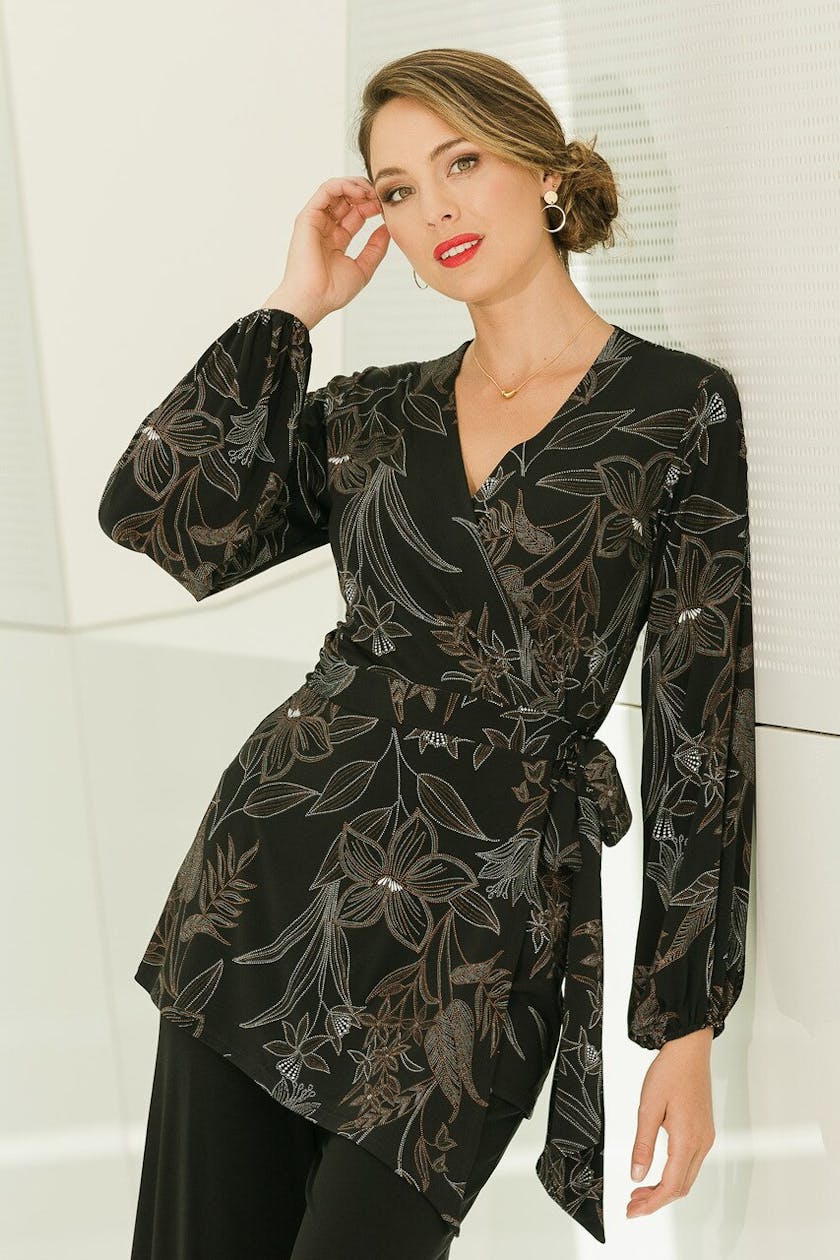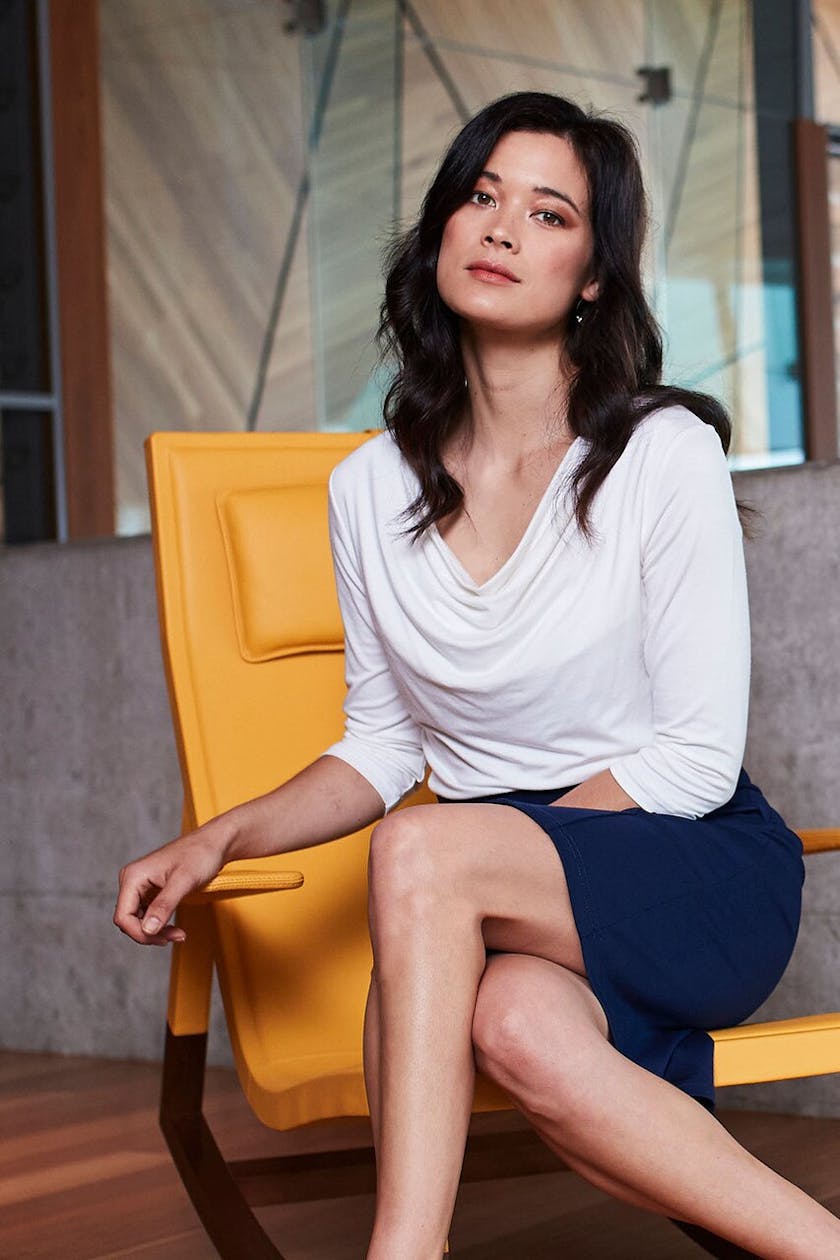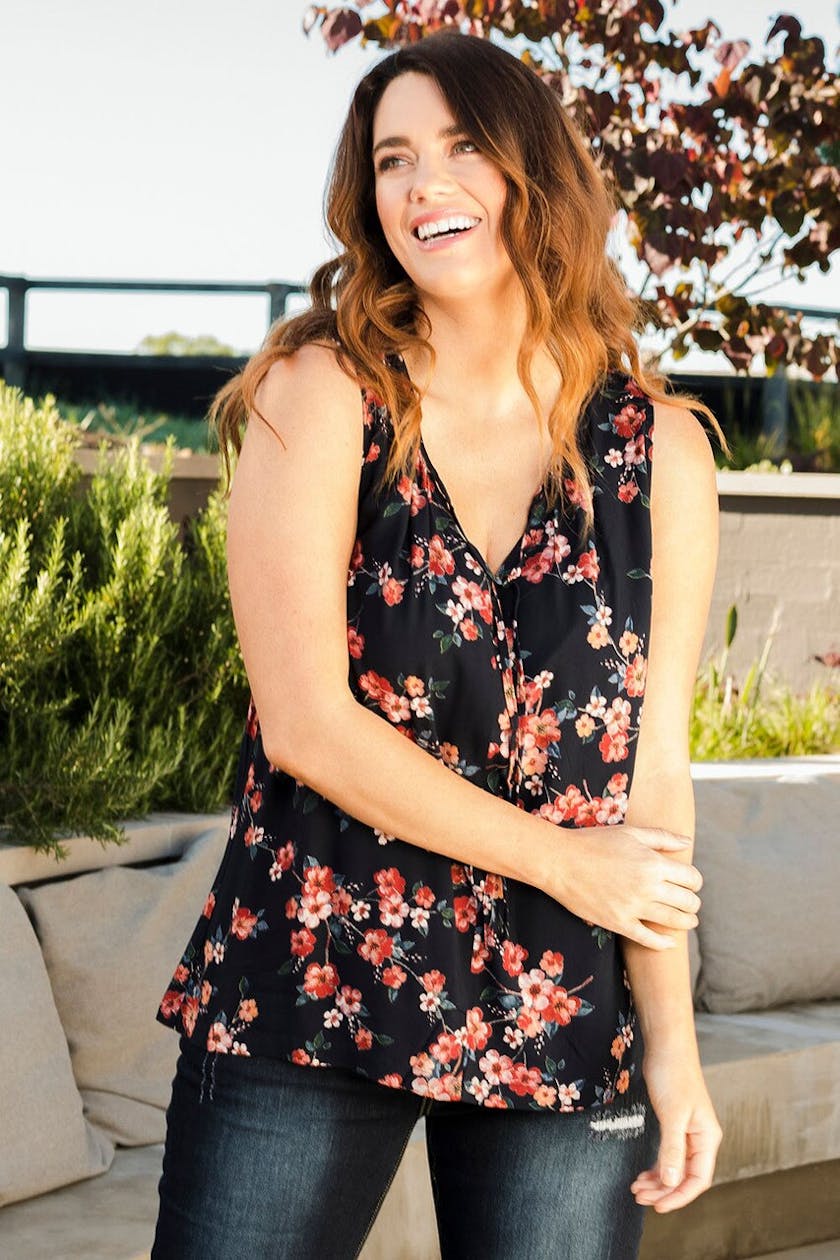 Jackets are another staple wardrobe item regardless of your shape or size. The jackets we suggest for our tall girls will cinch you in at the waist and whether or not you have smaller or larger hips they will certainly create the illusion that you have a curve there. The other great thing about being tall is that you can pull off long line jackets which is an advantage on those cold winter nights, they'll give you extra coverage and warmth further down the body.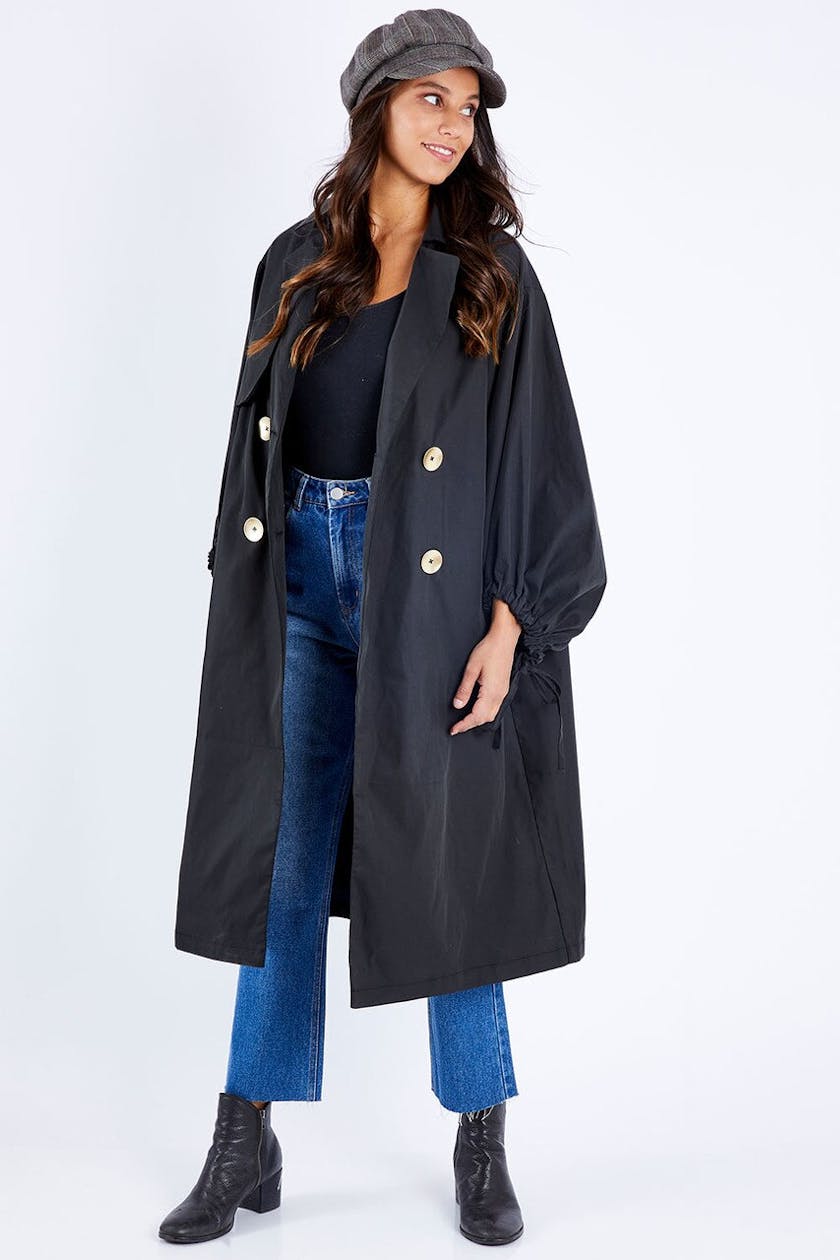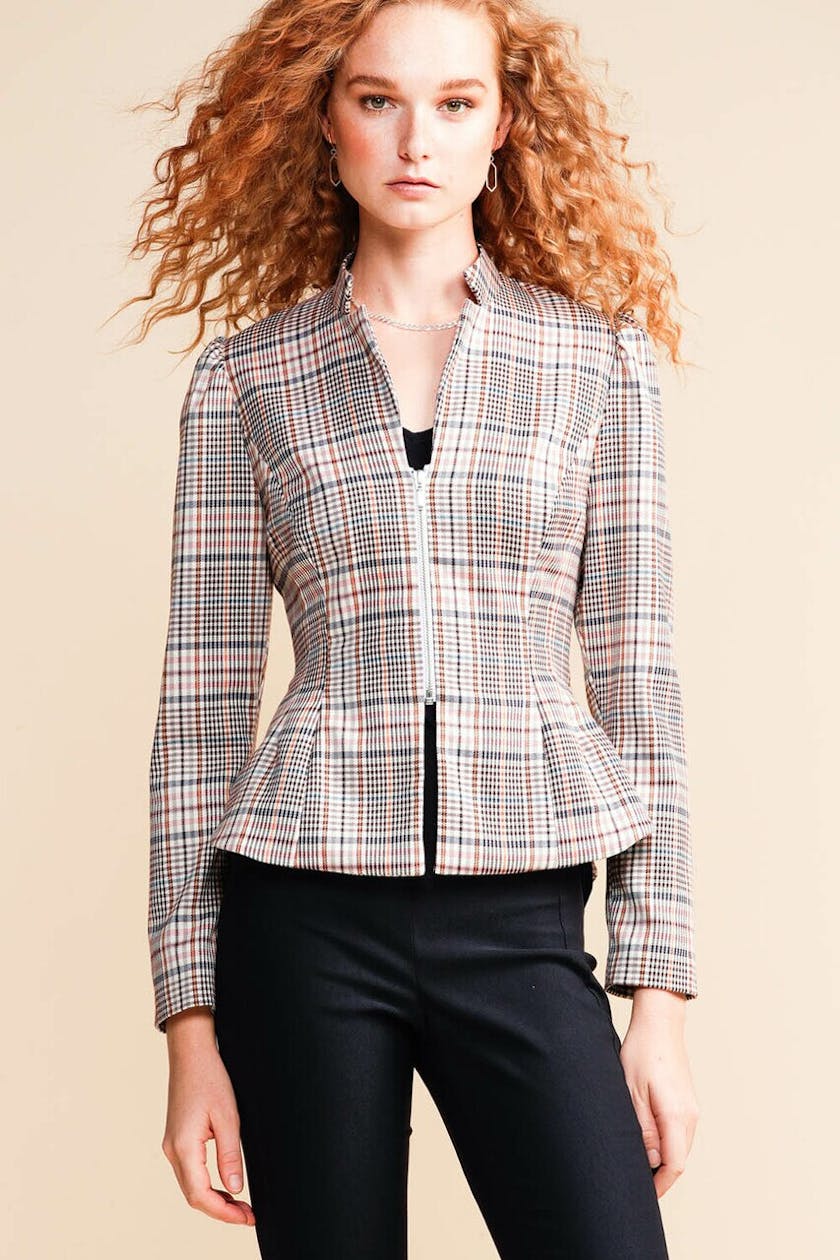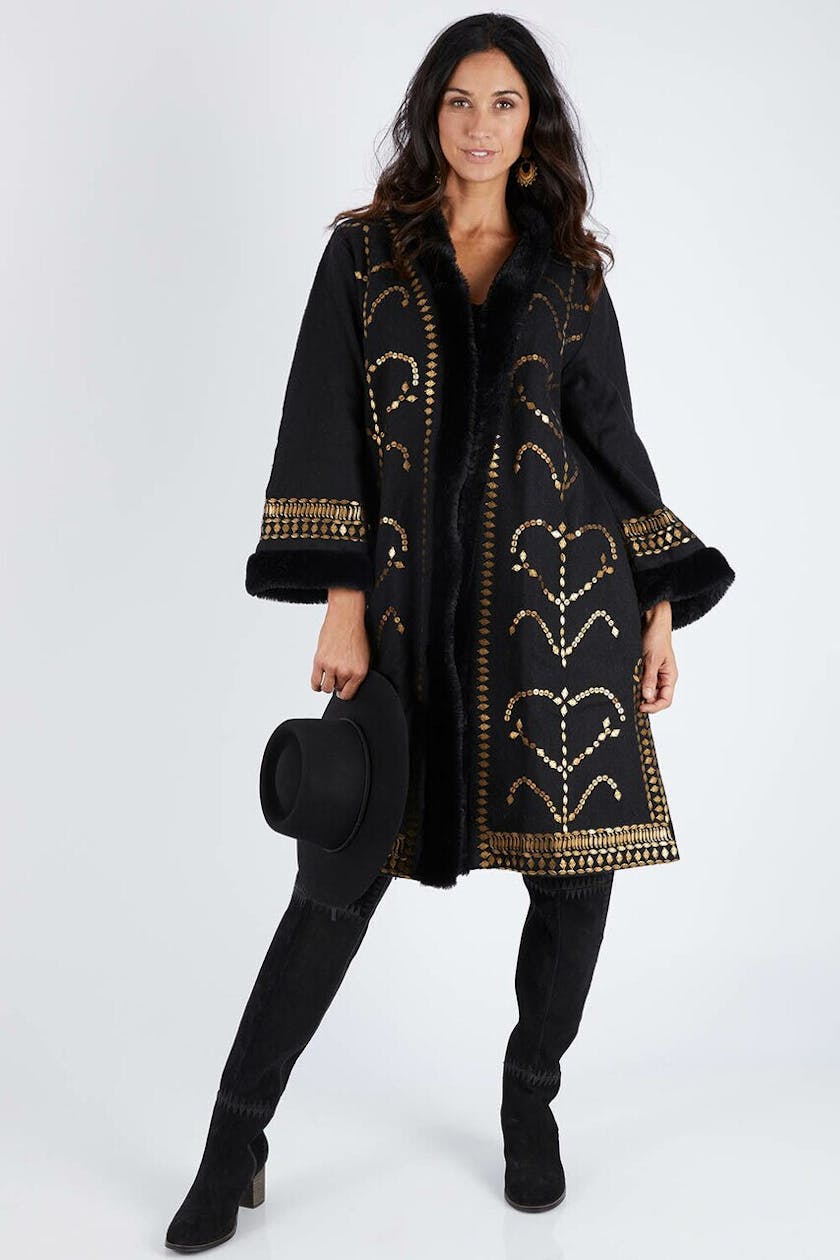 As we mentioned with the jackets, anything with a waist is going to create shape for our tall girls. Wrap dresses are a particular winner differentiating the shoulders from the hips. Watch dresses that don't have a waistline, these can make our tall girls appear bigger on the bottom half when this isn't the case. Again, with height, tall girls look great in long length dresses and can carry off prints really well. If your fave dress isn't a wrap or already belted, think about investing in some accessories to help cinch the waist.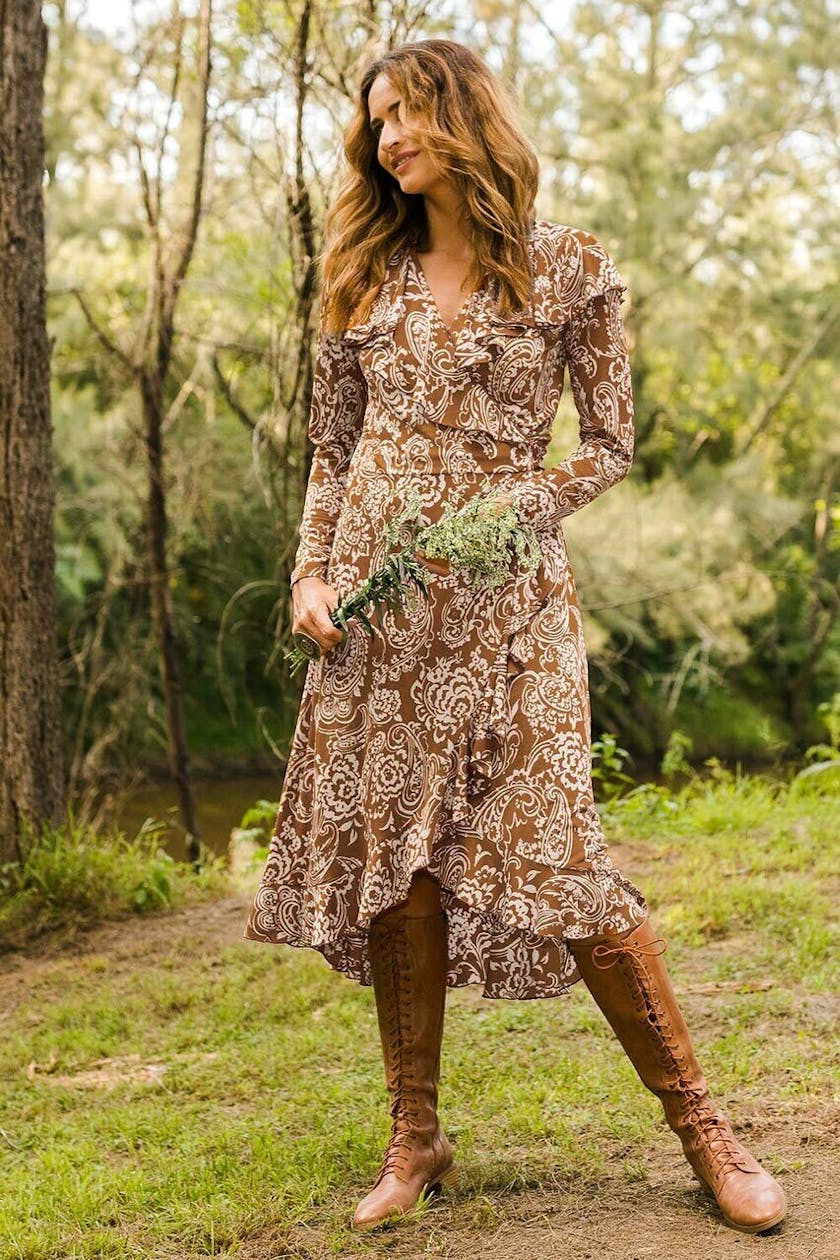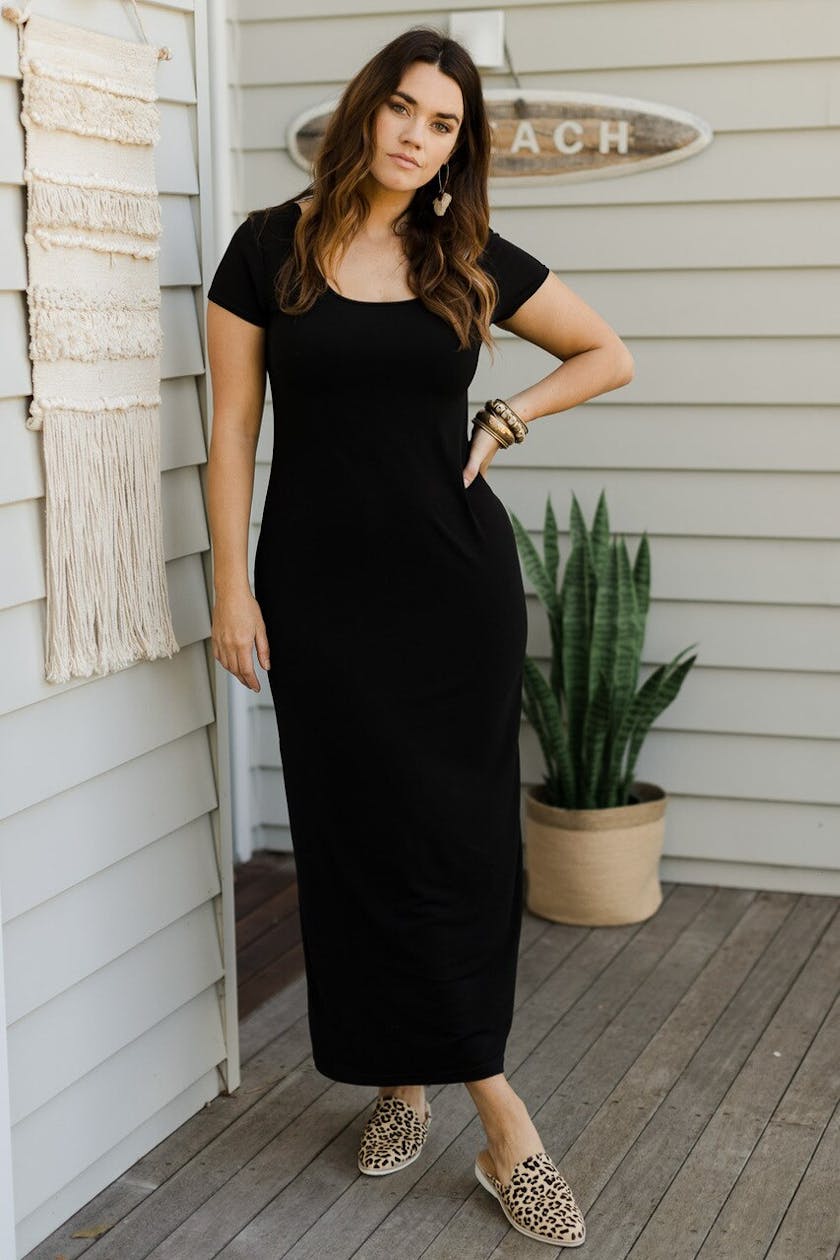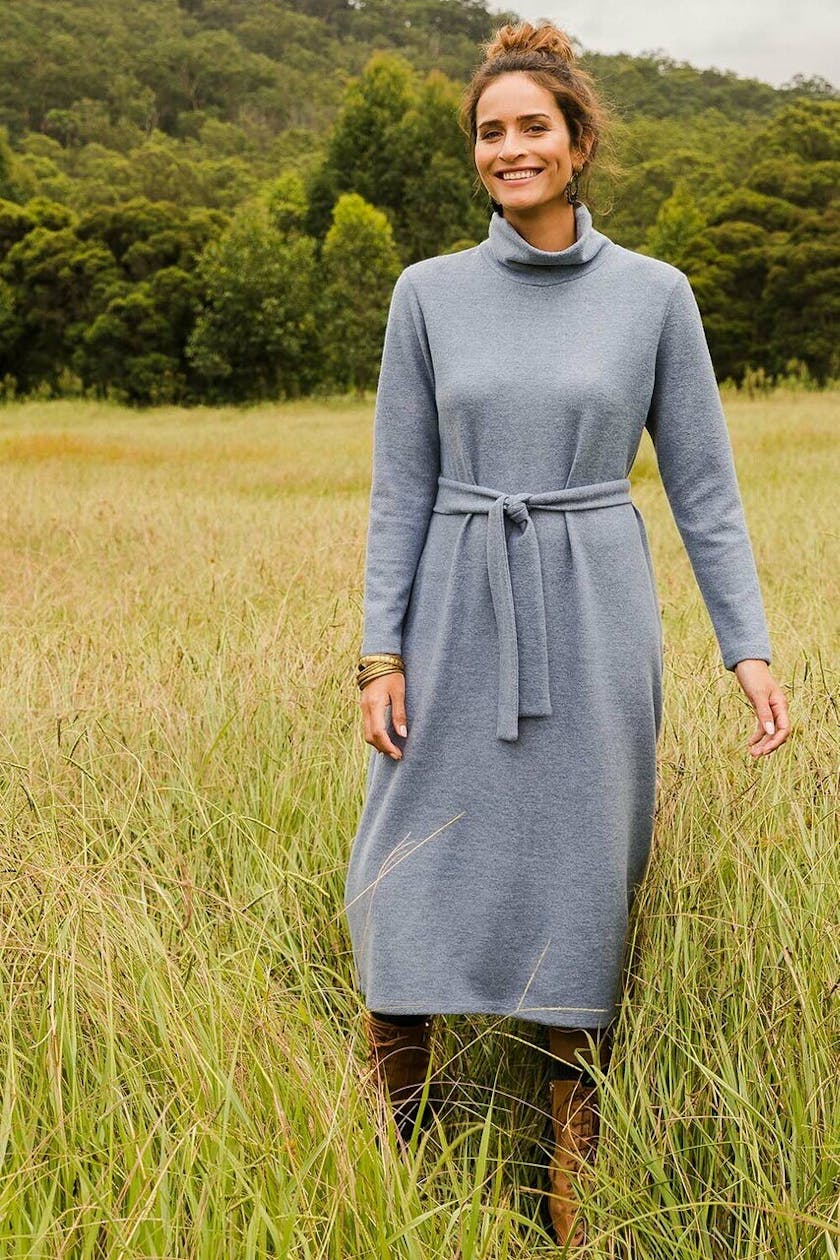 General outfit inspiration for tall girls
It's not always easy to envision pieces put together or what to pair with what so we've plucked some of our favourite outfits for the tall girls from our ever growing outfits pages. There are hundreds of outfits available for you to choose from and you can mix and match key pieces together by searching for items within our 'tall' body shape filter.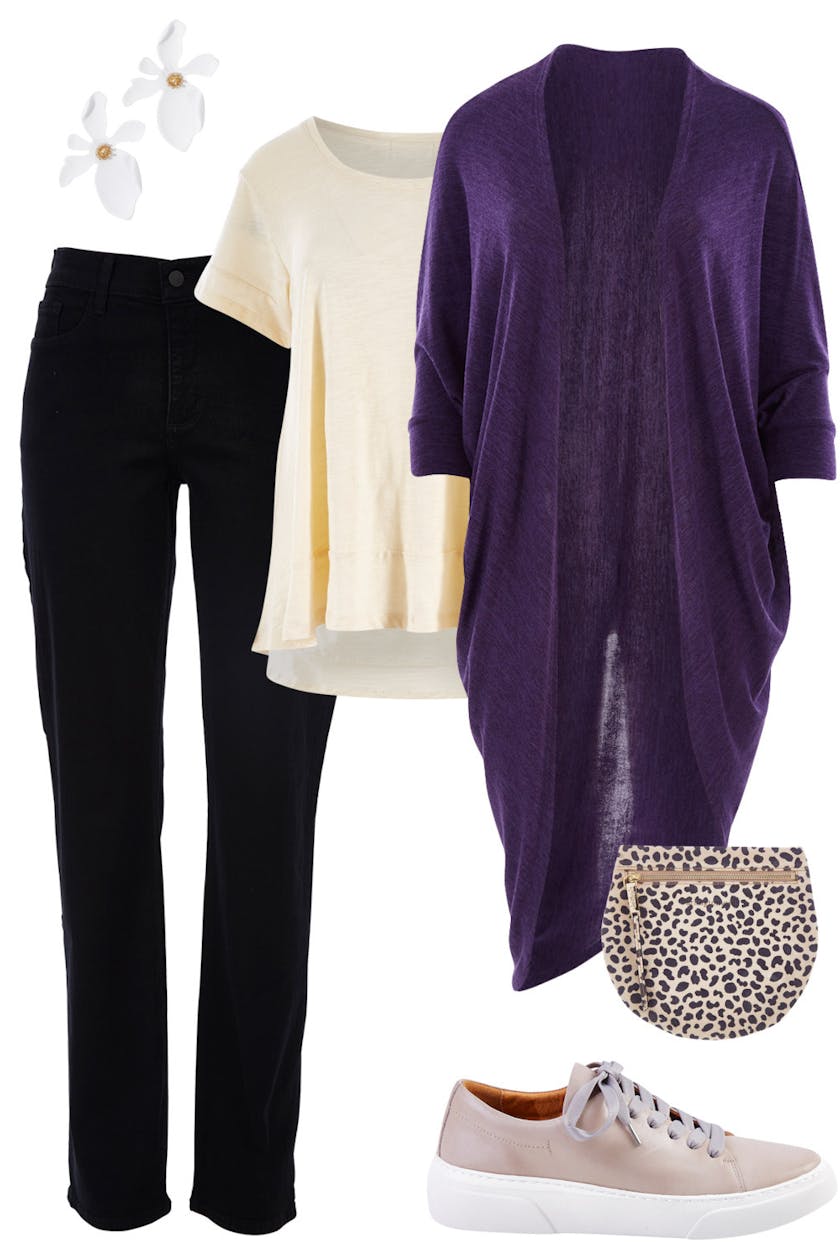 A few last things to keep in mind if you're a tall girl
As we said there are no hard and fast rules here, however there are some things our tall girls need to be aware of and to keep in mind when shopping.
Tall girls can have a love hate relationship with these, you will find they're either too short in the leg or torso for you, or both. They can leave us tall girls feeling uncomfortable and not to mention going to the bathroom isn't an easy task HOWEVER they can look great on a tall figure so make sure you try before you buy. Shop jumpsuits.
They're too long to be capris or culottes and too short to be full length on a longer leg. A harder fit to carry off as a tall girl unless you've tried them and know they work for you we wouldn't suggest rushing into these if you're new to them.
If you find yourself in a garment that does make you look the same shape the whole way down, you might need to add a belt at your waist. It'll cinch you in at your smallest point and create some interest/shape. Shop belts.
Always read the fabric label and care instructions on garments (everyone should do this) in particular if you're tall. It might just take one wash in the wrong temp and your sleeves go from full length to three quarters… there's nothing more frustrating.
Ultimately, if you're tall you share wardrobe issues with many of us (those who are and those who aren't) but nothing that can't be solved by some helpful hints and tips. If you have girlfriends that are also tall, chat about it, ask them what their quick fixes or 'go to' styles are, this could be super helpful. Otherwise, always remember to measure and consider looking through customer reviews on the garment if available, other girls just like you may have commented about the leg or sleeve length and it will guide you towards the fit. As always, embrace the skin you're in!
Love, the birdsnest girls x