It's safe to say that life as we know it has taken a hard left turn into some unfamiliar territory. At the nest, our team thrives on social interactions, sharing, creating and nurturing the connection we have with our incredible customers - and now more than ever we understand the importance of keeping this up, no matter the distance between us!! We've asked our birdsnest birds to let us know how they're spending their time while they're nesting - take a look at what they've been up to!
Breaky in Bed with Samara
One of our very creative Buyer Birds, Samara, has taken the opportunity to use the time she would normally spend commuting to Cooma from her home in Jindabyne to make herself a gorgeous smoothie bowl for breakfast - YUM!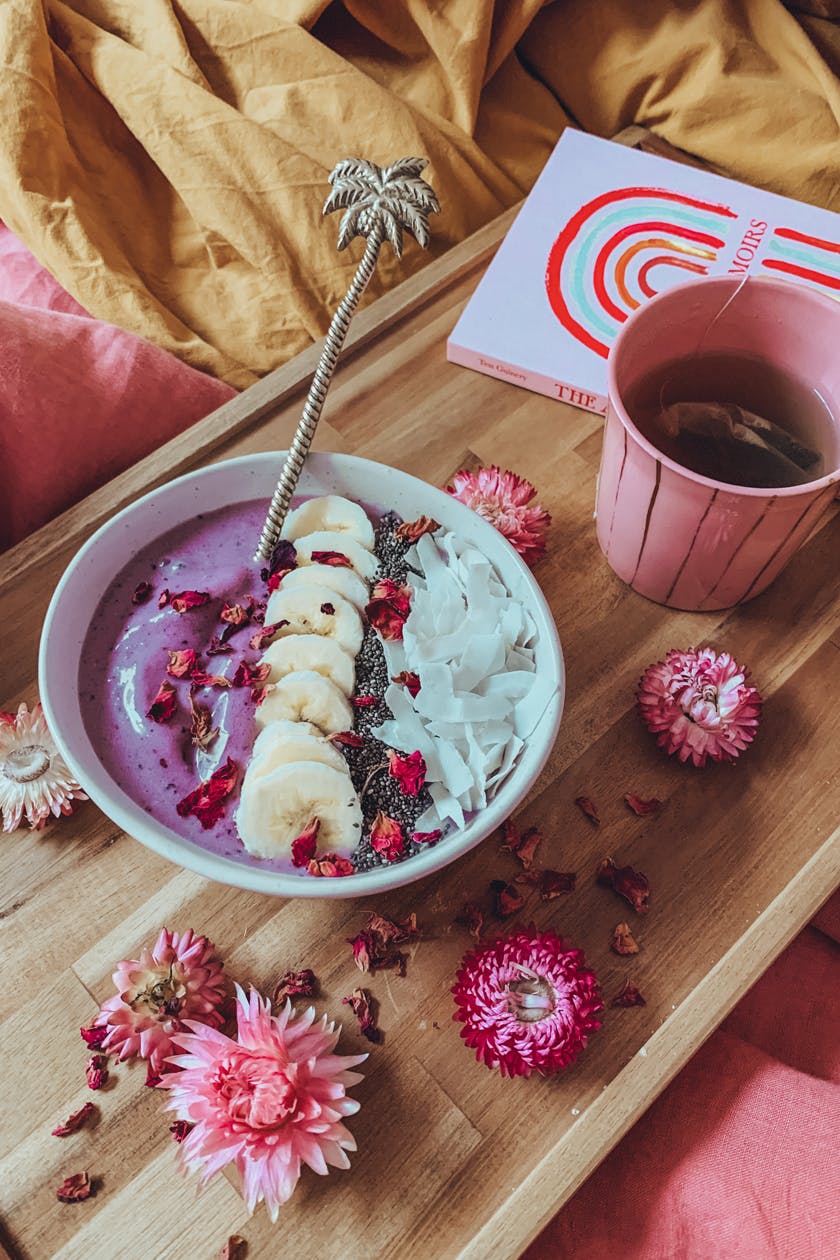 Working from home means I have time to make pretty breakfasts and then sit down to enjoy them.
~ Samara
New Tricks with Molly and Norman
Another one our beautiful Buying Bird's Molly has used her extra time at home to teach her ADORABLE dog Norman some new tricks!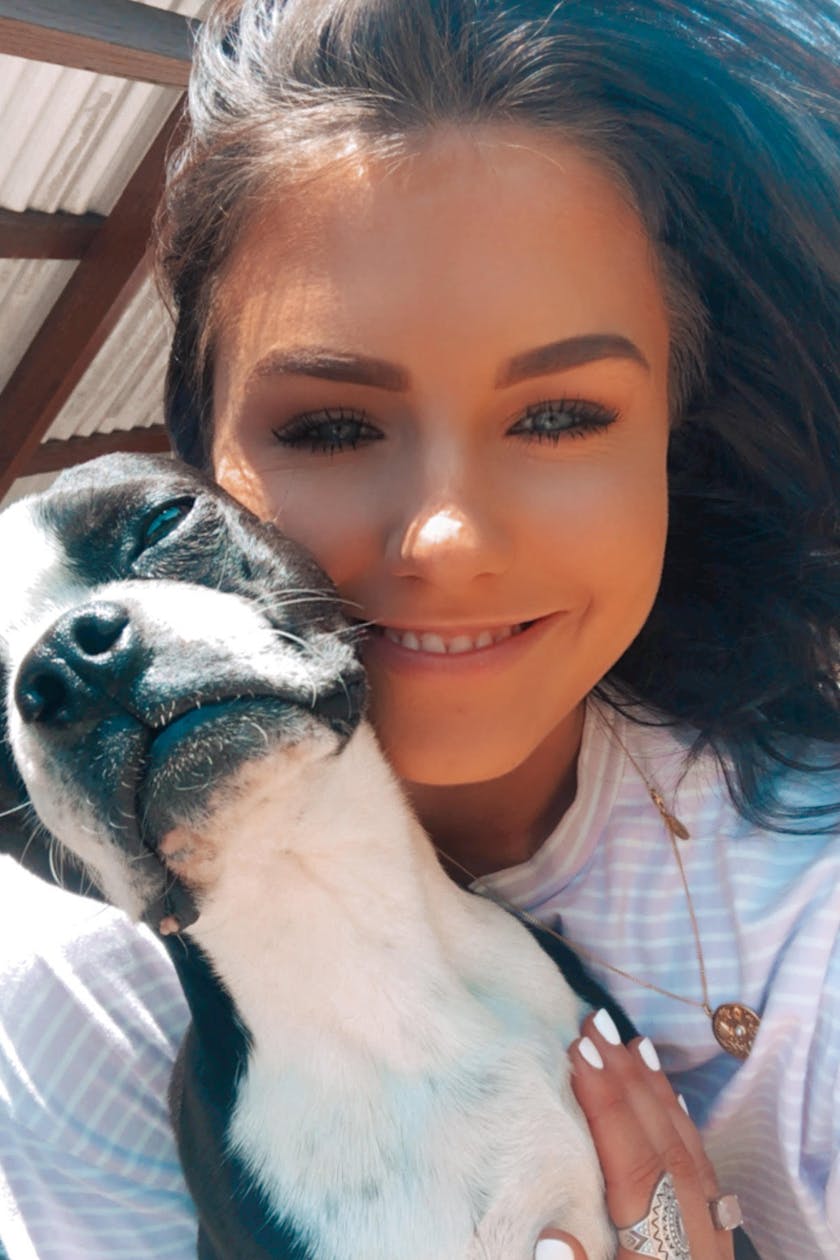 Norman is learning so many new tricks! Such a great time waster🧡
~ Molly
It happens all too often, you buy a new book and have great intentions of putting aside some time to bury your nose in it - but then life happens and it gets forgotten about. Our PR bird Tahlia has made the effort to use this time at home to get to that book she's been meaning to read - great idea Tahlia!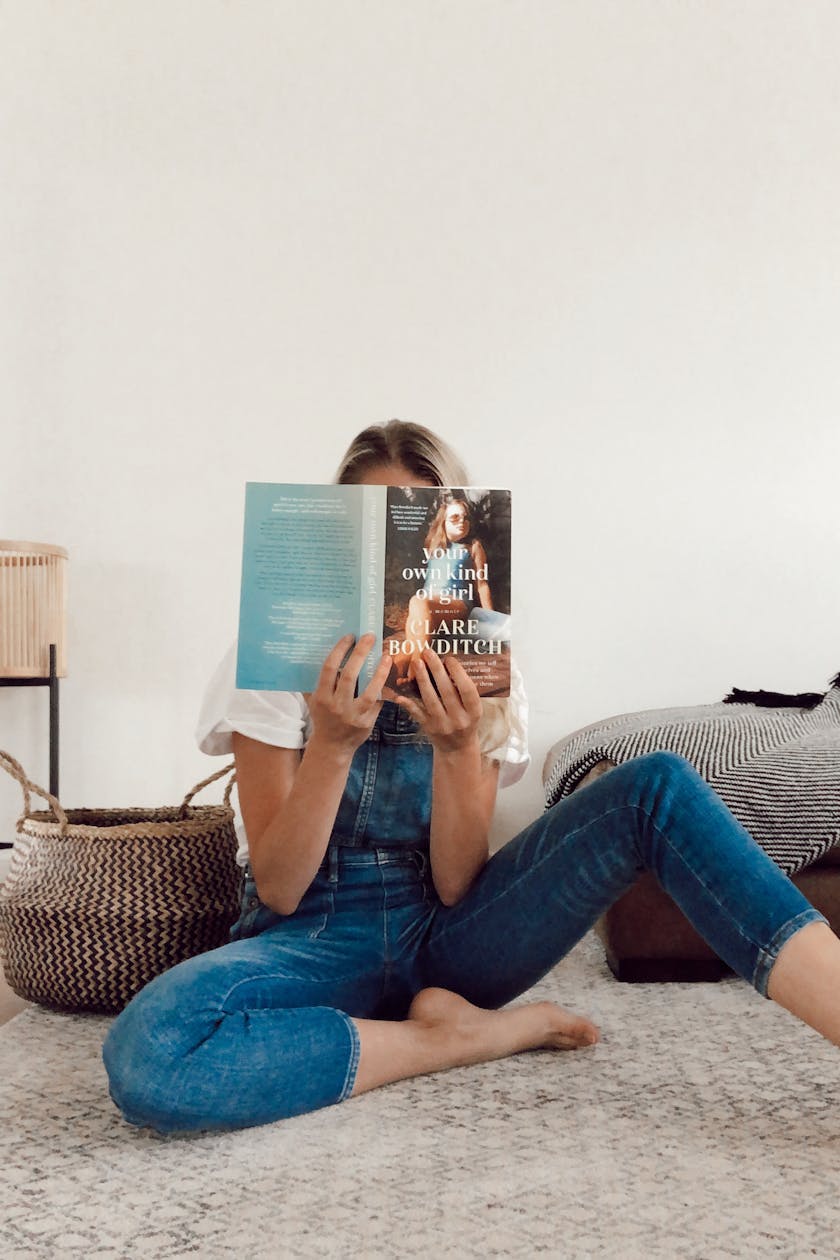 I am finally getting a chance to get stuck into a book that's been on my list for months. It's a great way to take a break from screen time amidst the chaos.
~ Tahlia
Liam's home made 'Sanitary Sauce'
With countrywide shortages of hand sanitiser, our Digital Marketing guru Liam has taken his time at home to perfect his very own recipe to share with you all - thanks Liam! (It's important to remember that the most effective hand sanitser, as recommended by the WHO, is to thoroughly wash your hands with warm soapy water. )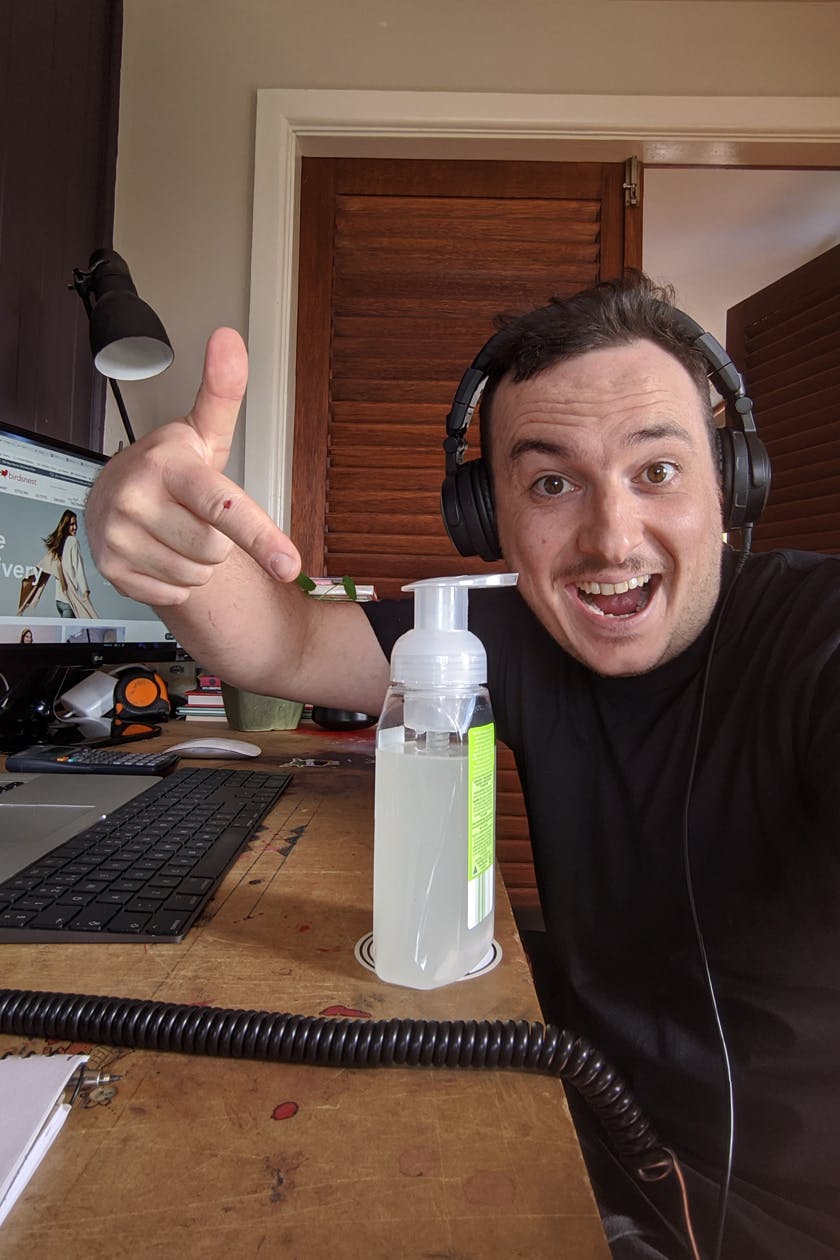 2 parts methylated spirits or Isopropyl Alcohol (available at hardware stores), 1 Part Aloe Vera Gel, add a few drops of essential oils to ward off evil spirits and Robert is your mother's brother!
~ Liam
Mastering Multitasking with Kat
The ever-enthusiastic and always smiling Kat, one of our amazing Customer Service Birds, has been kicking some housework goals in her home office - talk about multitasking!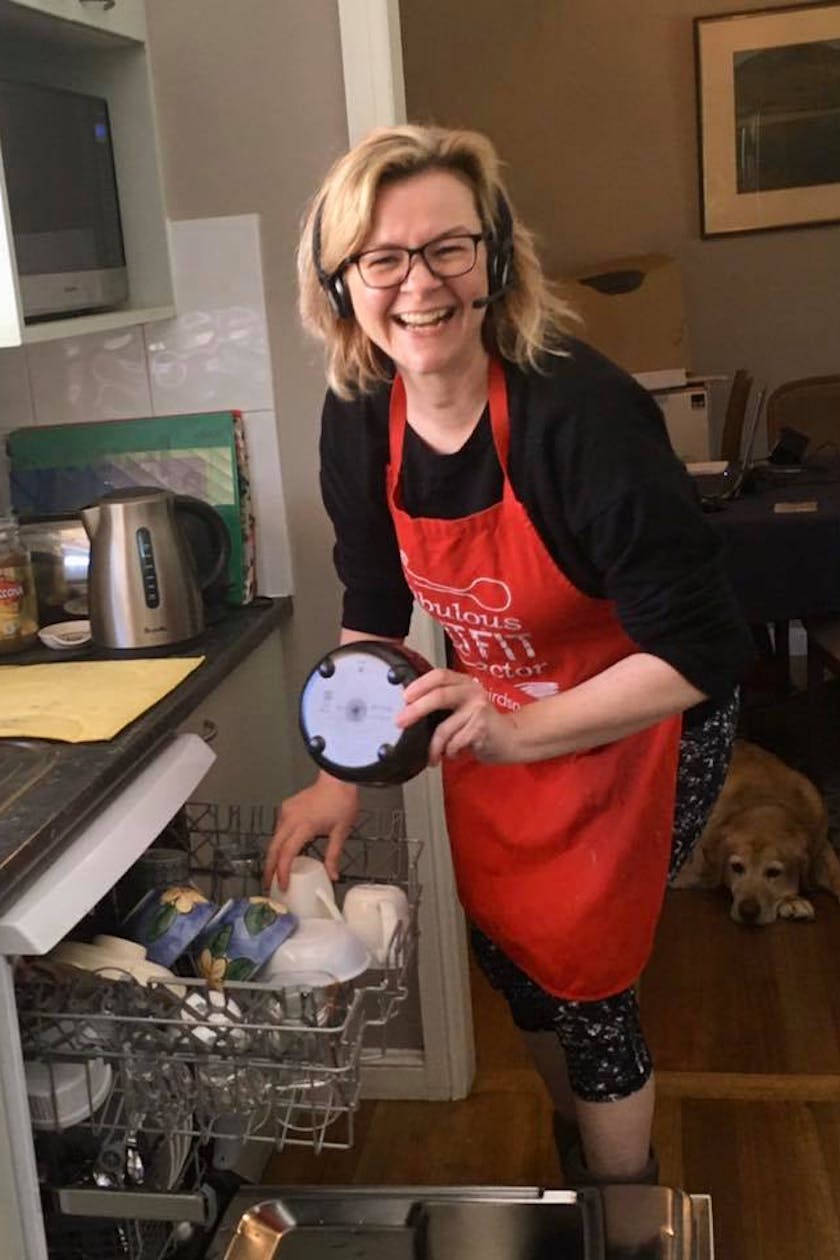 This is a photo my daughter took of me today, talking to one of our beautiful customers, wearing a birdsnest apron and unloading the dishwasher! We all have so much on our plates but we can do it all!
~ Kat
Home Office Bonding Time with Dan
Our Graphic Designer bird Dan has also been working on her multitasking this week as her gorgeous daughter Addi joins her working from home - what a dynamic duo!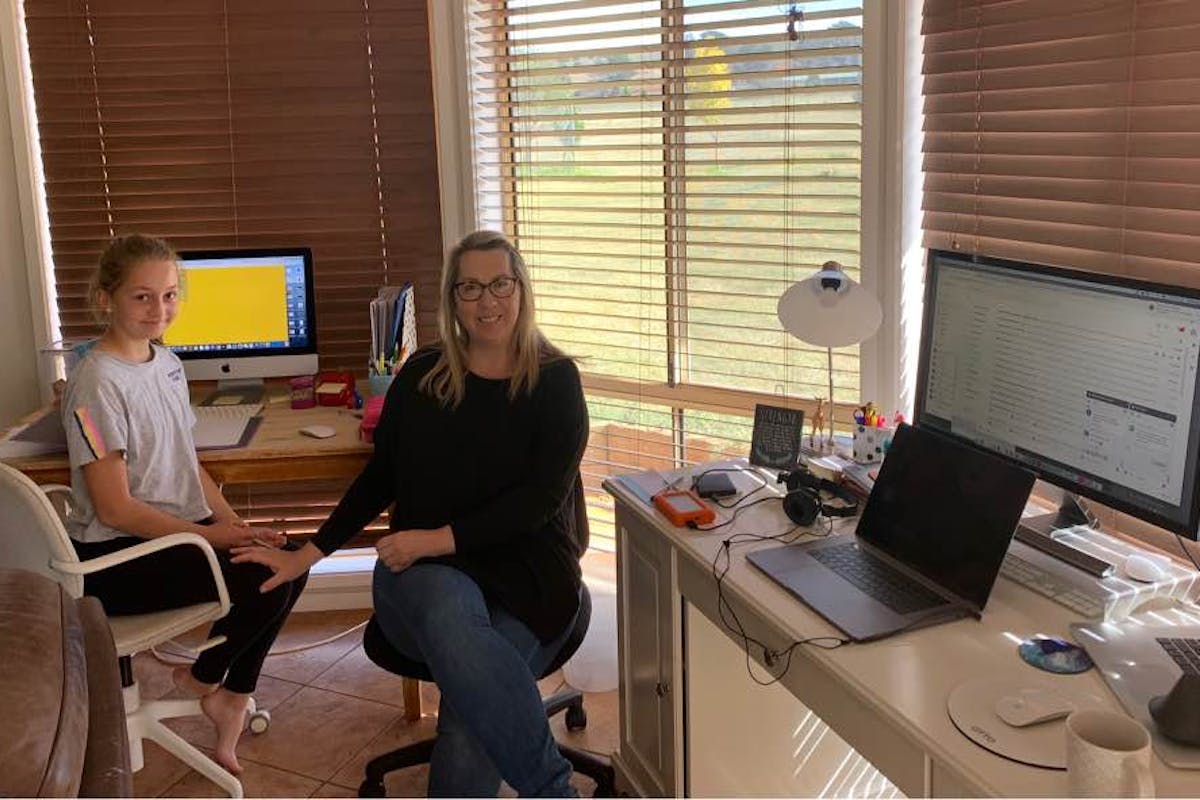 Home office + home school! Not sure how this will work but we will give it a go!
~ Dan
Body Scrubbin' with Bronte
Now's the time to treat yourself to all those little things that sometimes get forgotten - like a nice body scrub! Our Social Media & PR Bird Bronte shares her recipe for a DIY coffee scrub.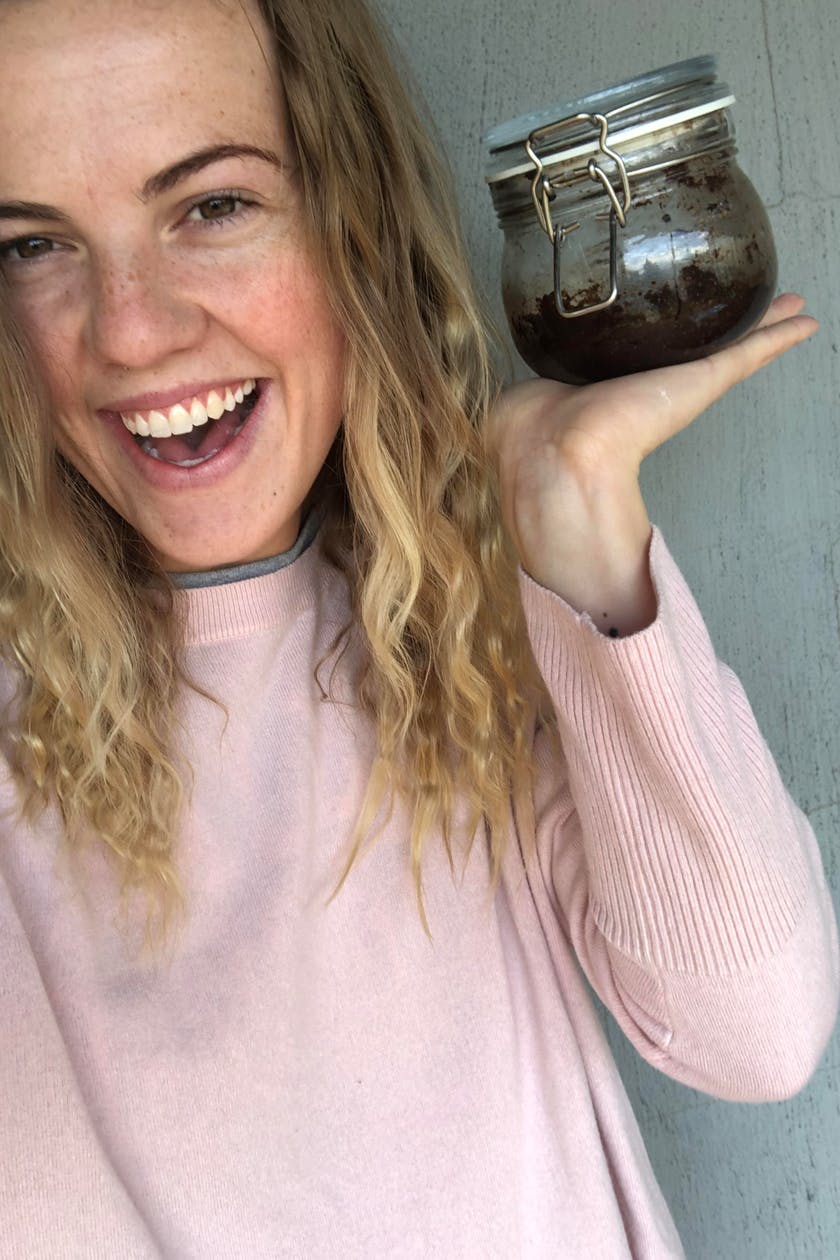 Mix equal parts fresh ground coffee, brown sugar and coconut oil with a couple drops of your fave essential oil for a seriously delicious body scrub! It can be a little messy, but it's oh-so worth it!
~ Bronte
Kerrod's Doggo Lunch Date
A BBQ on the deck is normally a treat reserved for weekends or functions but since we now are spending way more time at home than usual, Kerrod another Digital Marketing guru, has shown us that this treat can now be a part of your 9-5. We also can't forget to mention the very-good-boy Zeek that joined Kerrod's lunch!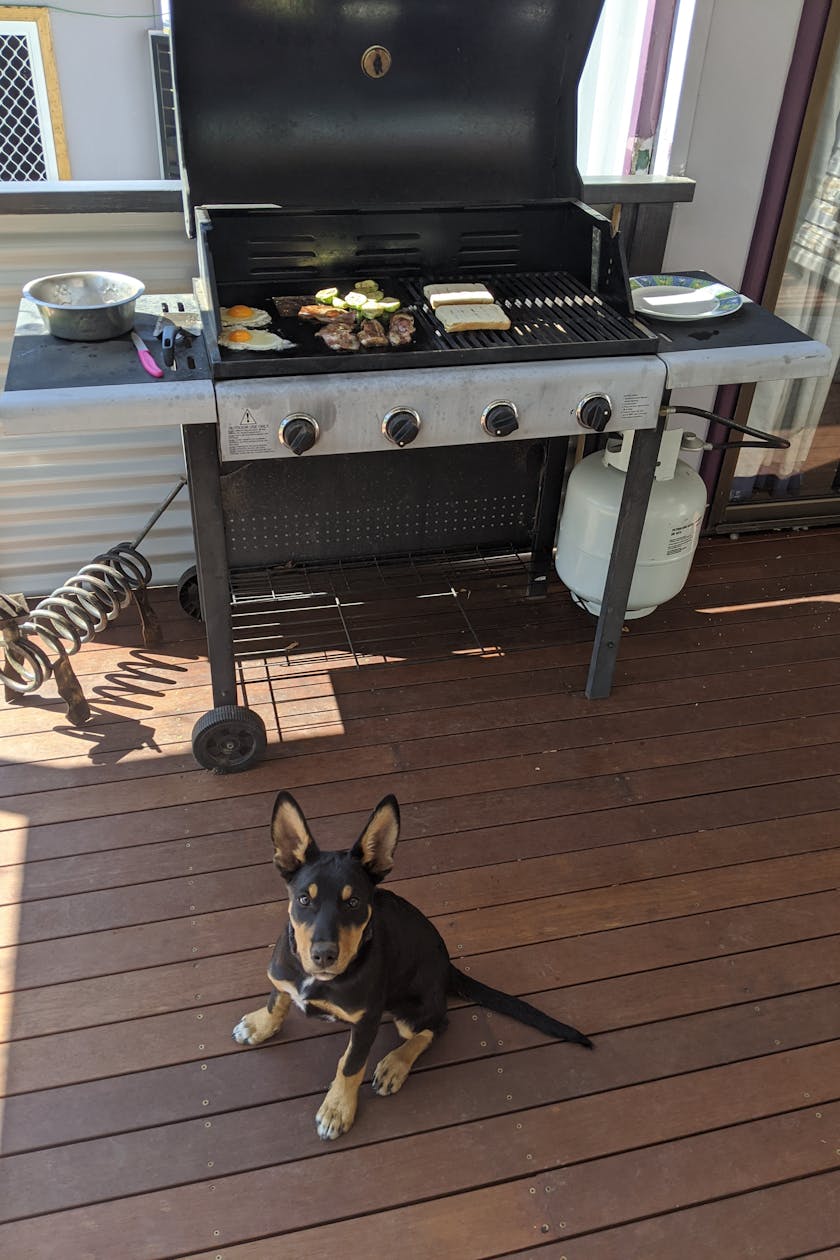 Working from home has its perks
~ Kerrod
Nama-stay Inside With Beth
Taking care of ourselves may be a little harder than usual with all of these restrictions, but it has never been more important! Our Social Media Bird Beth, has taken advantage of her extra time at home by using it to practice some yoga with her daughter Winnie.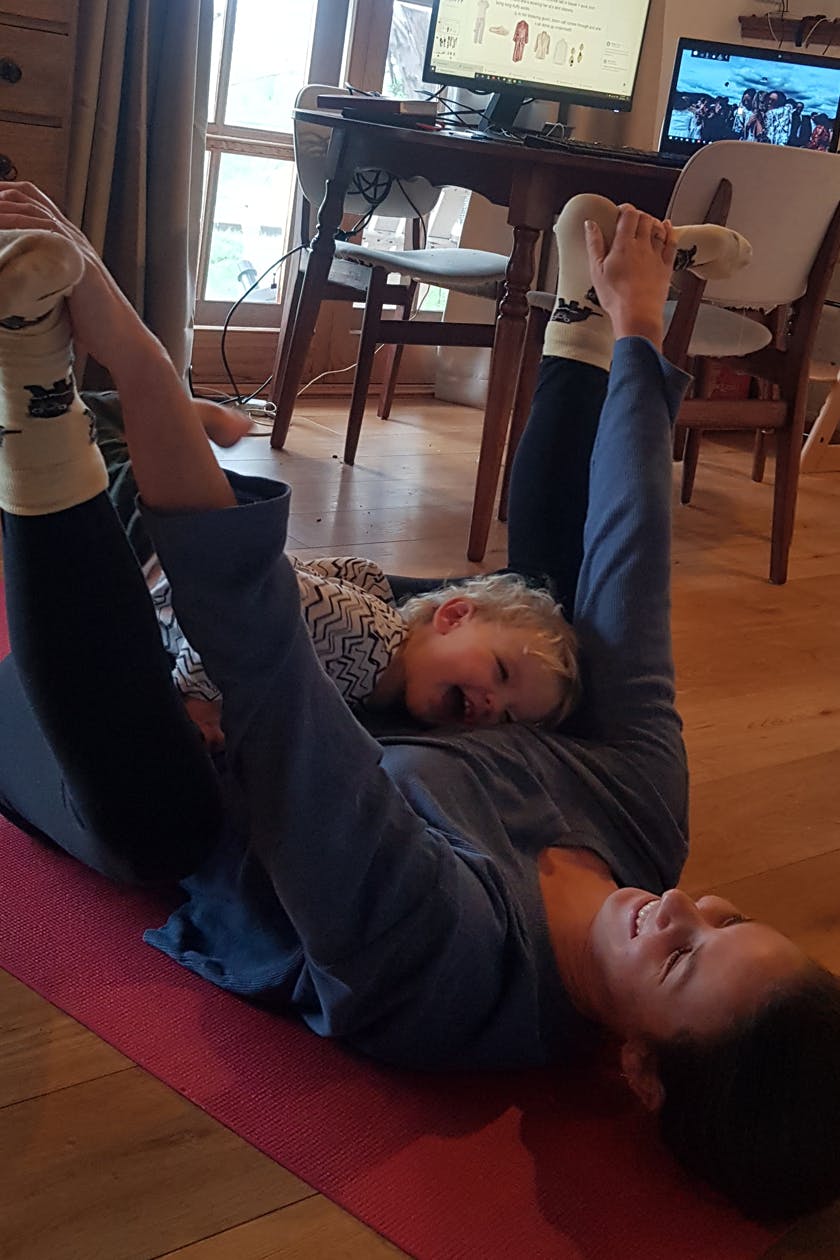 My nutcase yogi buddy refuses to stay on her own mat, does her poses completely wrong, and has absolutely not mastered the art of shivasana yet
~ Beth
And last but most certainly not least, our gorgeous Styling & Store Bird Sandy. Sandy has taken the disruption to her normal pre-work morning routine (meditation, gym, coffee) as an opportunity to try out one of those fancy eye masks she normally would never have the time for - looking good Sandy!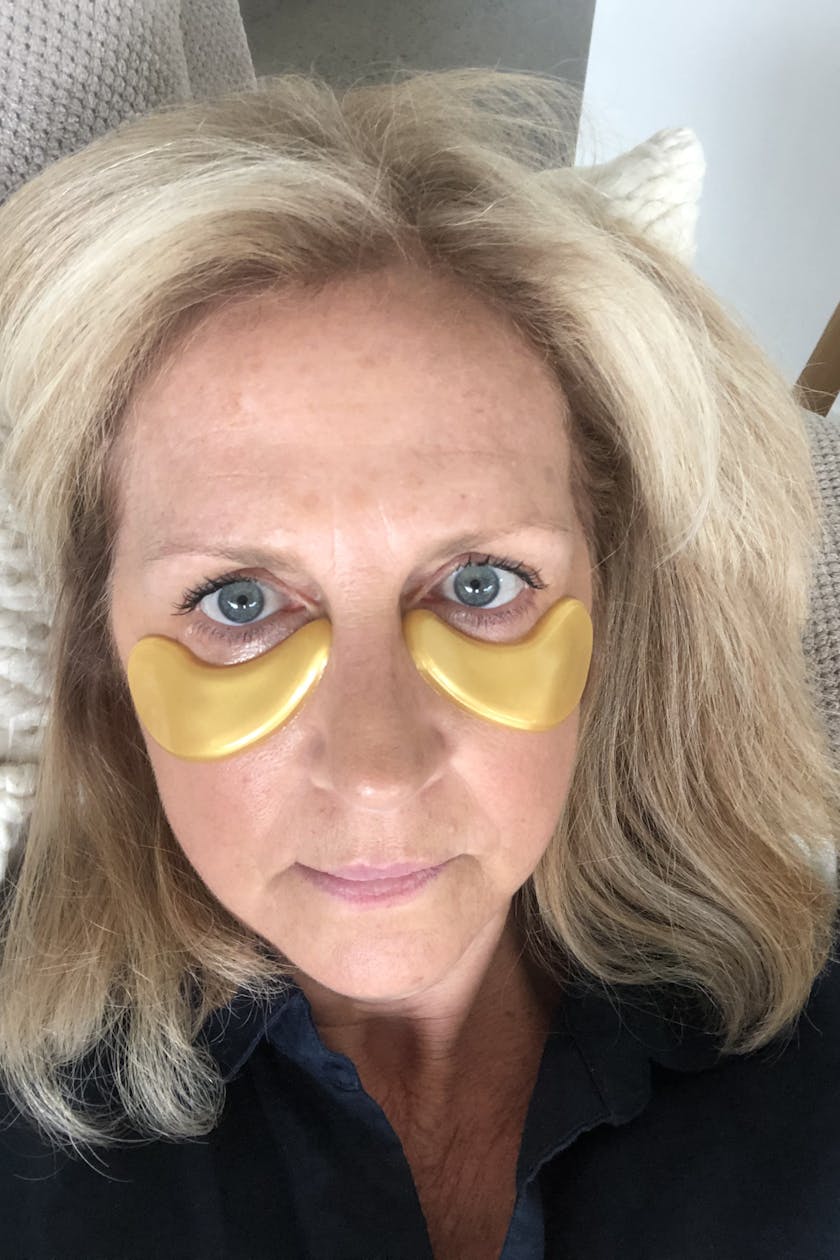 Today I tried one of those fancy eye masks (that I have never had 20 mins in the morning to do).....I'm trying to find one for my extra chins now, any suggestions anyone?! Let's keep loving ourselves as much as we can everyone and let's remember the simple things in life that make us happy, family, friends, food and lots of LOVE!!!!! Sending big strength and love out there to you all!!!!!
~ Sandy
Don't forget that we are all in this together - keep sharing, keep creating and keep in touch! We can do this!
Love, the birdsnest girls x